Ark Shelter is a prefabricated cabin designed by Michiel De Backer and Martin Mikovčák as a getaway to live amid nature. The duo conceived the idea back in 2016 and has been continuously working on different types of Ark-Shelters for work and relaxation.
In 2018, they created "into the wild cabin". Justifying its name, this cabin creates a place to refresh mind and body in the lap of nature.
There are a total of five openings around the cabin, bringing in loads of natural light and panorama. There is a big wall side that can be opened, revealing up the big front glazing that makes inhabitants feel like they are sitting outside. This 40-square-meter cabin has five different living zones, each separated by a sliding door.
The left part of this Ark Shelter prefab cabin functions as a kitchen and a relaxing zone, while there is a shower and a sink on the back side. Next to the bathroom lies the bed that retracts up to the ceiling, leaving underneath a hidden Jacuzzi. They have also built a separate module which can be installed on the roof as an additional bedroom with a skylight.
Also Read: This Modern Prefab Cabin has Sliding Wall Panels to Split Living Space
The heating, cooling, and shading systems can be pre-programmed to enjoy fully automated control. The new Ark Shelter model can also be equipped with solar panels, batteries and rainwater harvesting system to become a self-sufficient home.
Into the wild cabin tries to incorporate luxury amenities within less space as people are doing with tiny houses nowadays. The startup has successfully installed this new cabin in North Slovakia and it has recently won the BIG SEE Architecture Award 2019.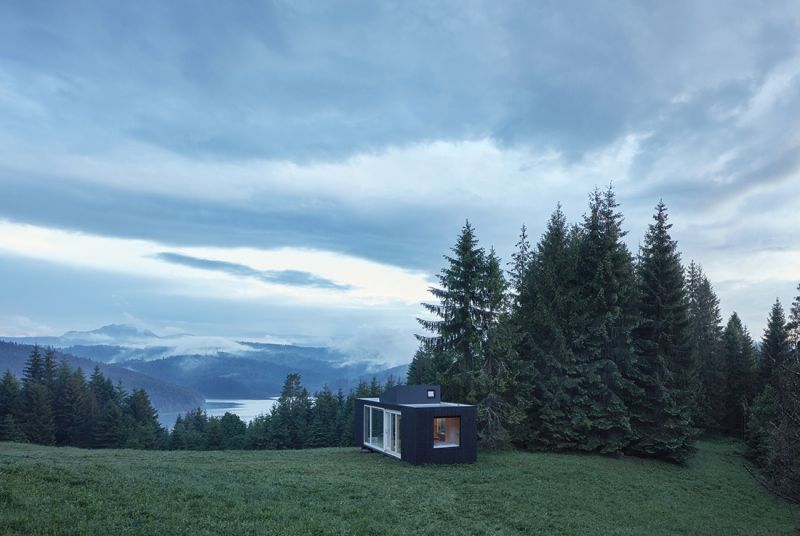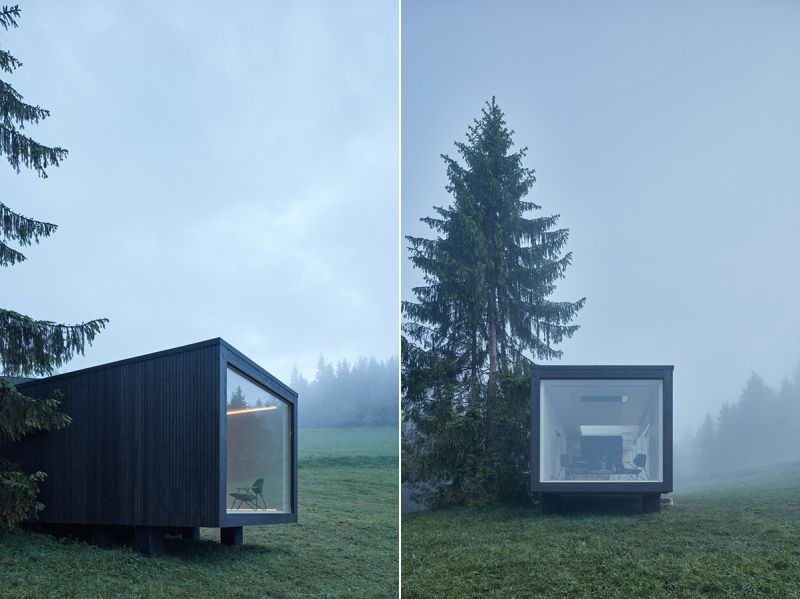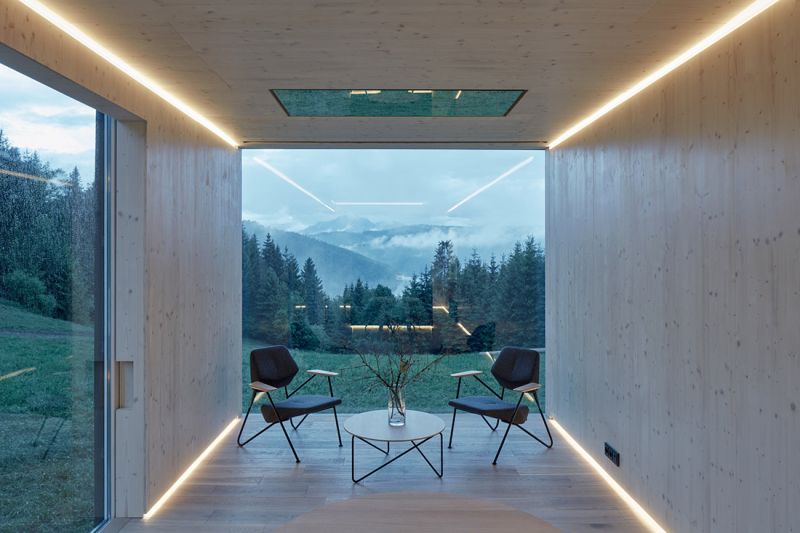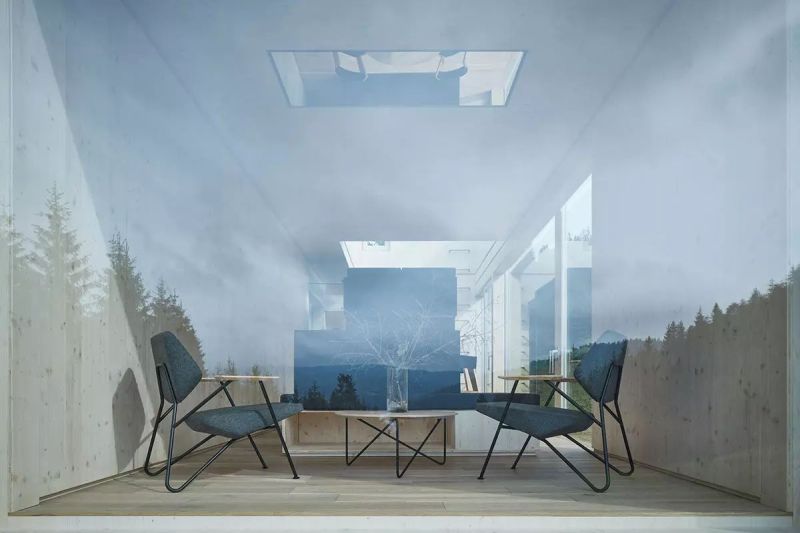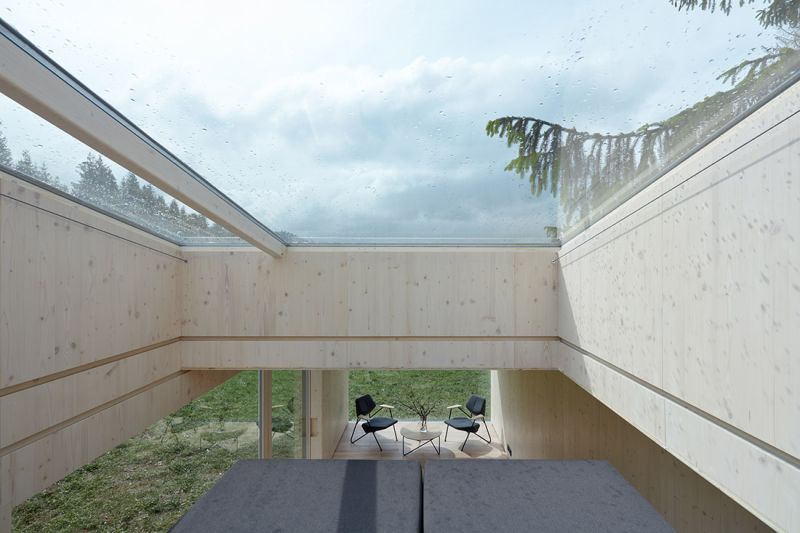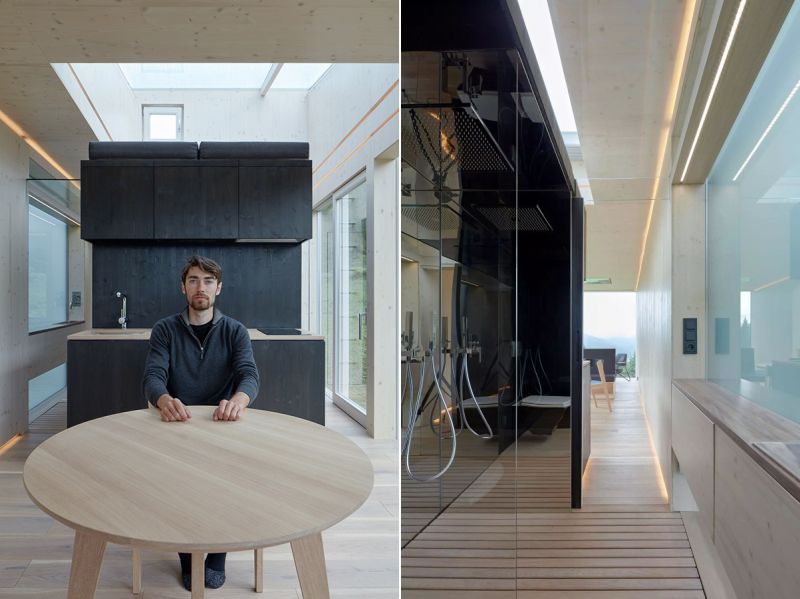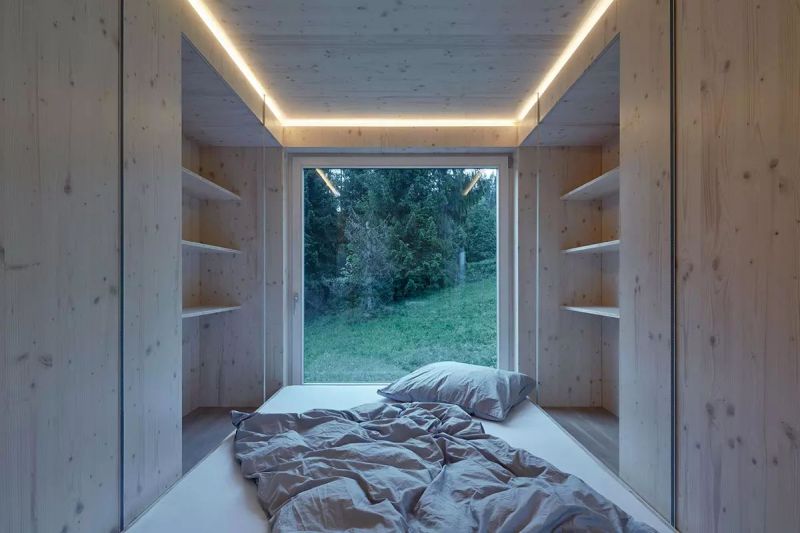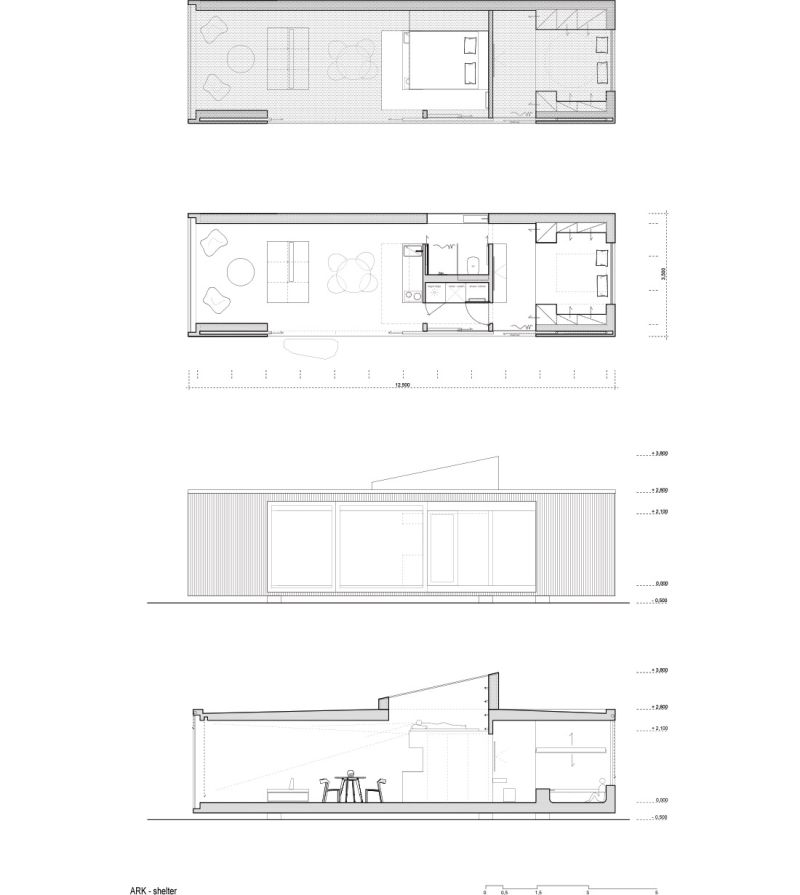 Via: BigSee