French tiny house builder Baluchon has recently built a tiny house on wheels for a family of three – Céline, her companion and daughter. Titled Astrild tiny house, it is located near Besançon in eastern France. This 20-foot long tiny house features mezzanines on either side, serving as two separate loft bedrooms to comfortably accommodate the family.
Built on a double-axle trailer with class II spruce frame and cedar cladding, the tiny house looks pretty cool from the outside. The shelving for planters on exterior windows is a remarkable feature, providing a nature-inspired essence to the design.
Once inside, you'll find a living room with a removable oak and spruce top, a large sofa surrounded by windows, a bookshelf and a dining table.
The kitchen lies in the middle of the tiny house and is neatly equipped to cook food. The wooden countertop and storage drawers are some other highlights. There is a wall-mounted wood-burning stove on the ground floor to keep the living area temperatures maintained.
Also Read: Modern Tiny Living Custom Builds 22-ft Tiny House on Wheels for Rogier
The parent's loft bedroom is accessible through a ladder, while the kid's bedroom is accessible by a safer staircase. Both sleeping areas are secured using wooden balustrades plus there is also a cupboard for keeping the clothes. Lastly, the house has a bathroom complete with a shower and a composting toilet.
Baluchon has built 20-foot long tiny houses on wheels earlier, like the Treasure island tiny house for Marie and Pierrick and Intrépide tiny house on wheels for a couple and their dog. The Astrild tiny house on wheels differs mainly in the interior design plan.
Focusing on the notion of a tiny house, it is a complete home with two separate bedrooms for the couple and their girl child.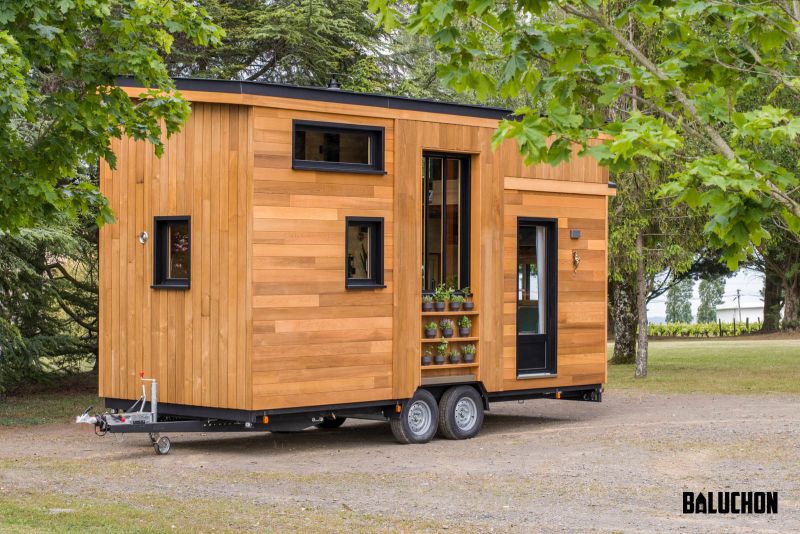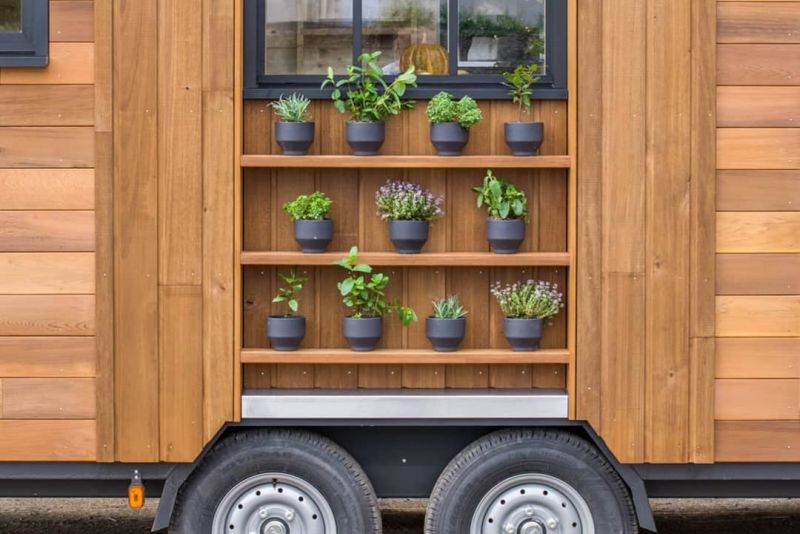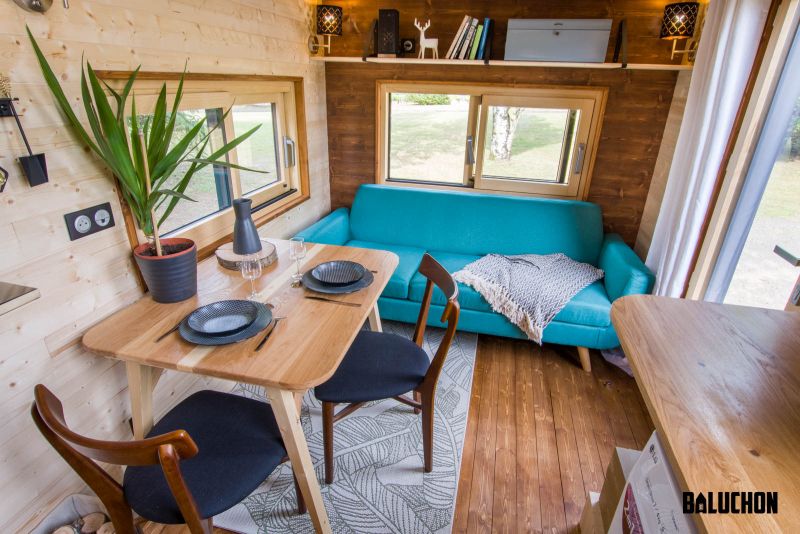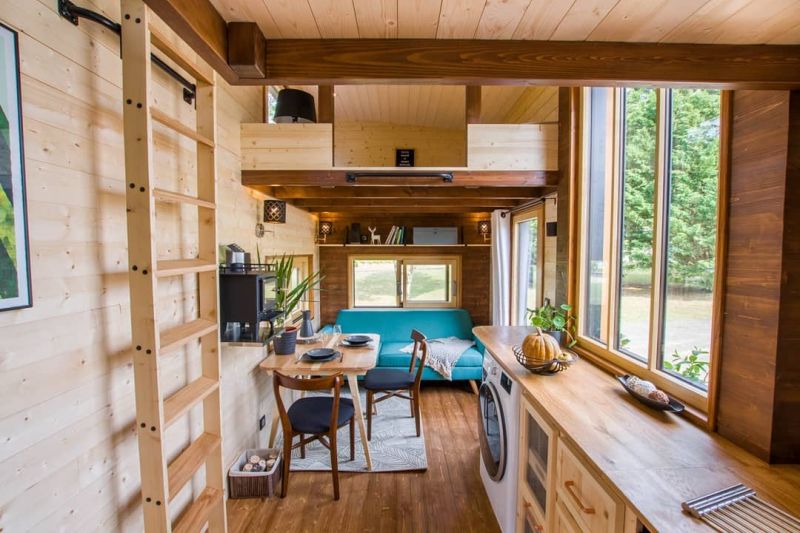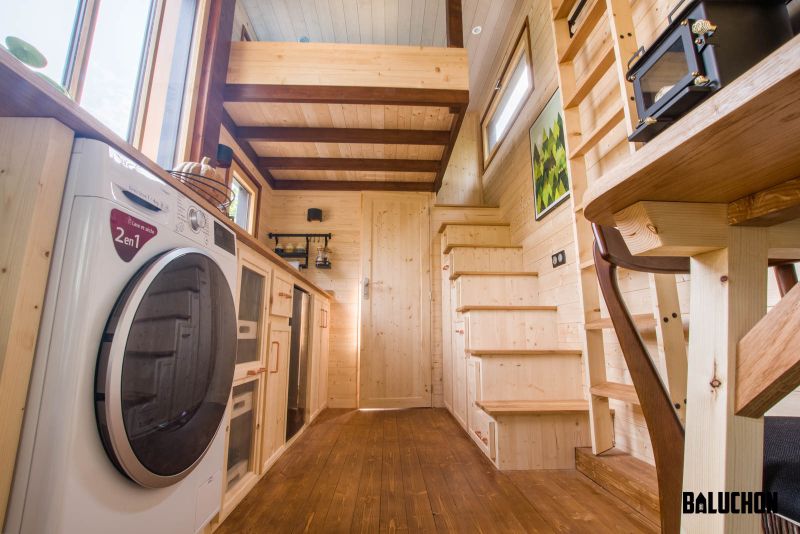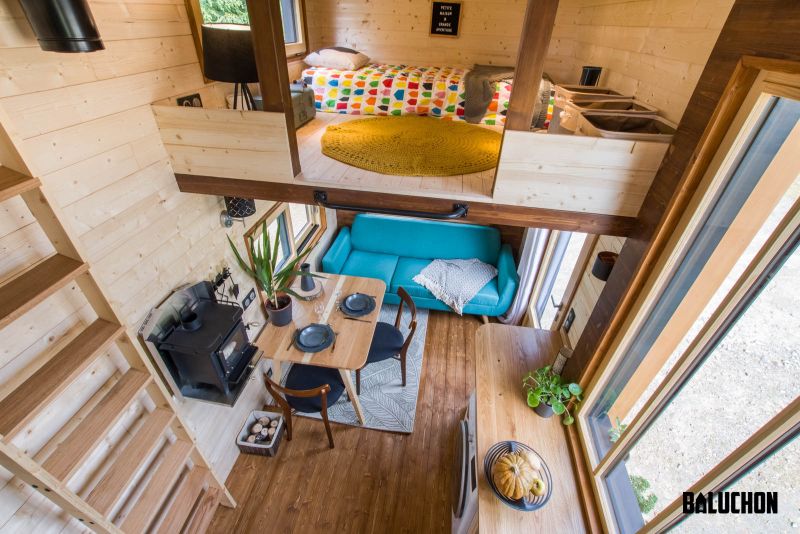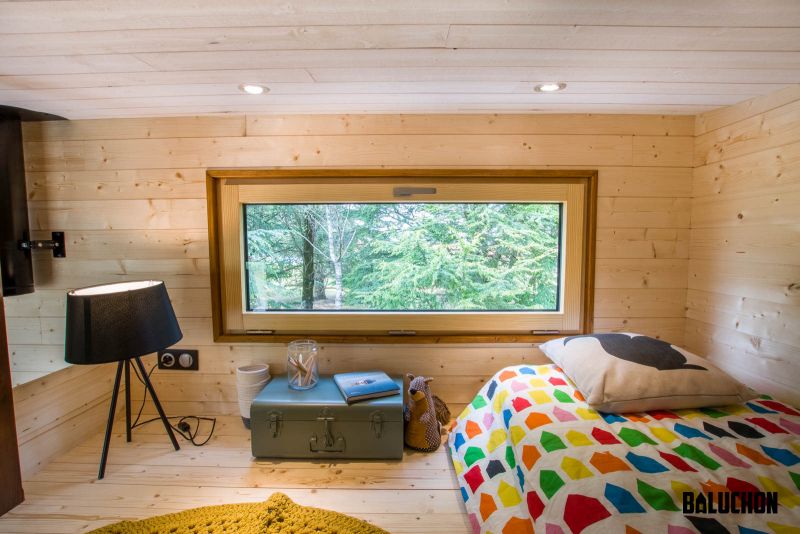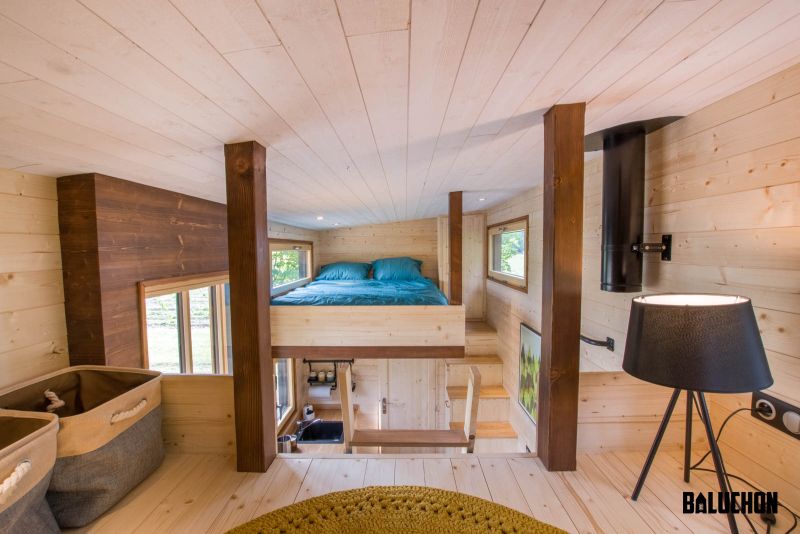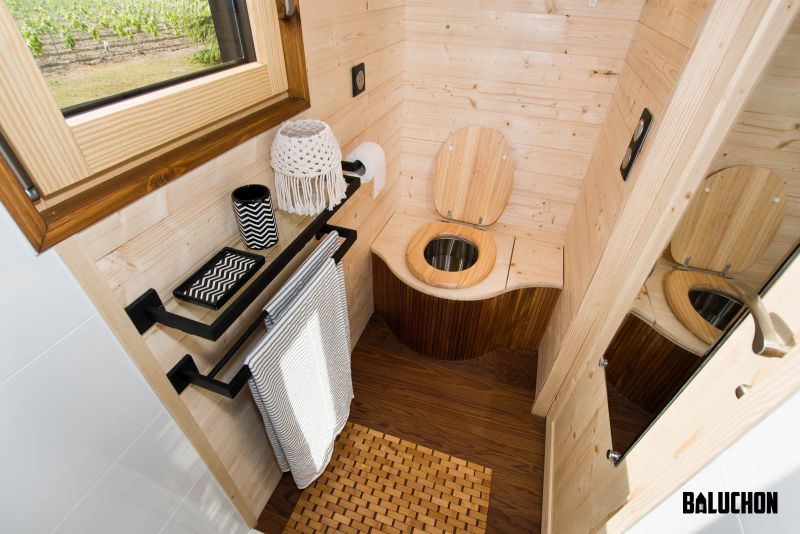 Via: NewAtlas