With every second passing, we are nearing Halloween or shall I say The 'Hallowed evening'. Sooner, the leaves will turn orange, there would be a significant drop in temperature and you will either buy or DIY wreaths and garlands to adorn your house for Halloween 2022. However, there is a lot more we can do other than following traditional Halloween decor ideas like using a Halloween projector that would be of great help to add eerie vibes to your house.
We have shortlisted eight Halloween projectors that will deliver exceptional picture quality and would create a gothic vibe around your neighborhood.
BIGASUO Pro302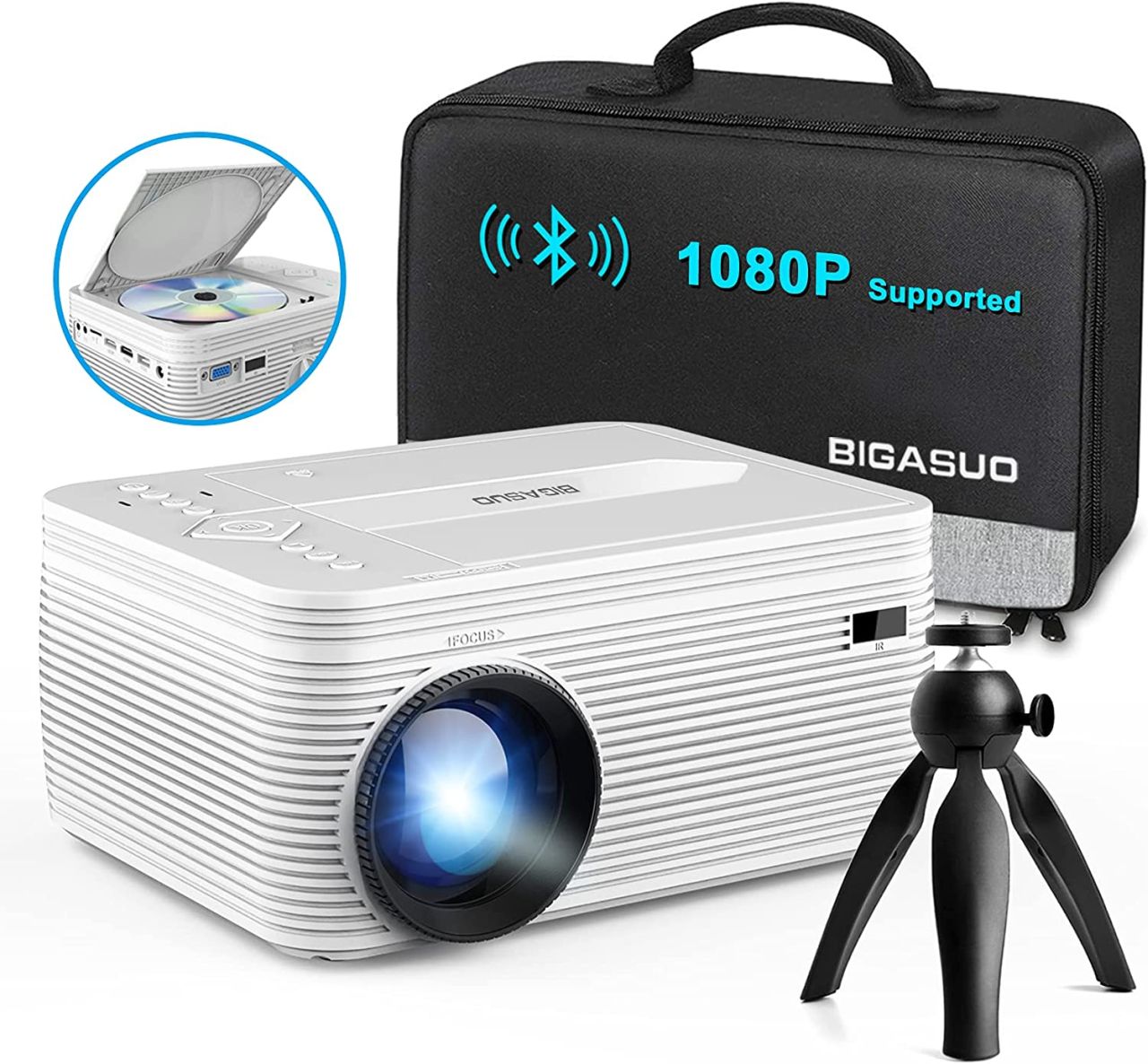 The best among the lot is a two-in-one projector that includes a built-in DVD player. The projector enables you to play scary movies from your favorite discs. Featuring two built-in speakers providing brilliant sound effects, it is something you should definitely plan on buying this festive season. The native resolution of Pro302 is 1280 x 720, which is quite good to play a Halloween horror movie in your compound.
Buy: $150
Xhaus Multicolor Projector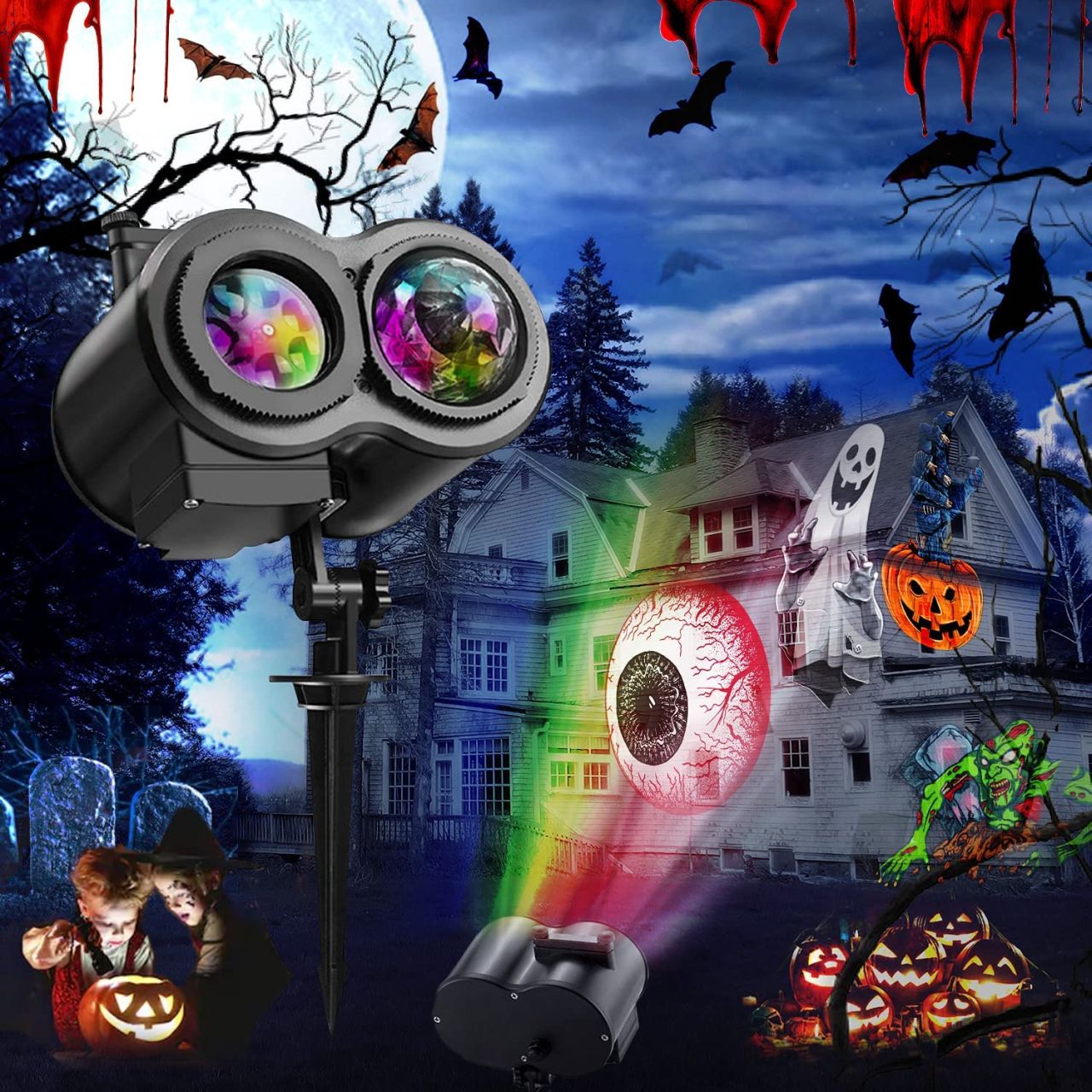 I am not exaggerating, but this might just be the best Halloween projector in the market at the moment, in my opinion. Equipped with two projection heads, Xhaus projector comes with 16 slide options for Halloween, Christmas and other festivals. The user can also control the light color, moving patterns and flashing speed with the included remote.
In addition, the other projection head delivers ten colors ocean-wave effects. So, if you were pondering it's just for Halloween; no dear, this is worth buying considered its long term usage. Furthermore, it also has a built-in timer which automatically turns it off, once the last trick-or-treaters have left.
Buy: $43
Minetom LED Light Projector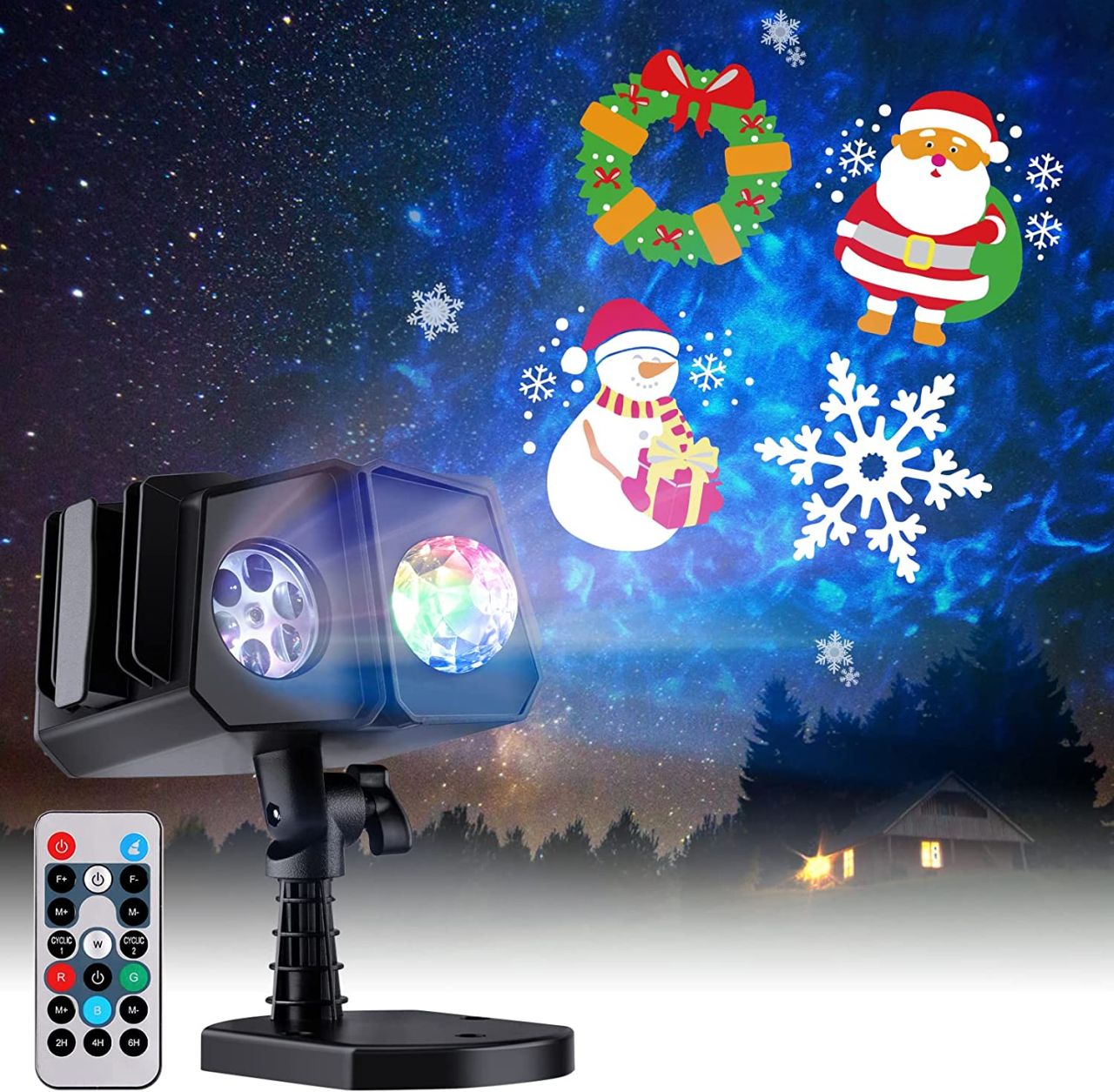 This uniquely designed projector is equipped with two motor drivers. It projects a total of 16 holiday patterns with the likes of Halloween, Christmas, Thanksgiving and Valentine's Day. In addition, the remote control that comes handy with the projector has several options to change the color to further spook up your Halloween party. The patterns provided are for different occasions.
Versatile in nature, Minetom LED light projector can be placed in the ground, mounted on a wall or ceiling. Great for festival, holiday and commercial ambient decoration, it is better suited for closed room rather than outdoors.
Buy: $37
Yaber Y31 Home Projector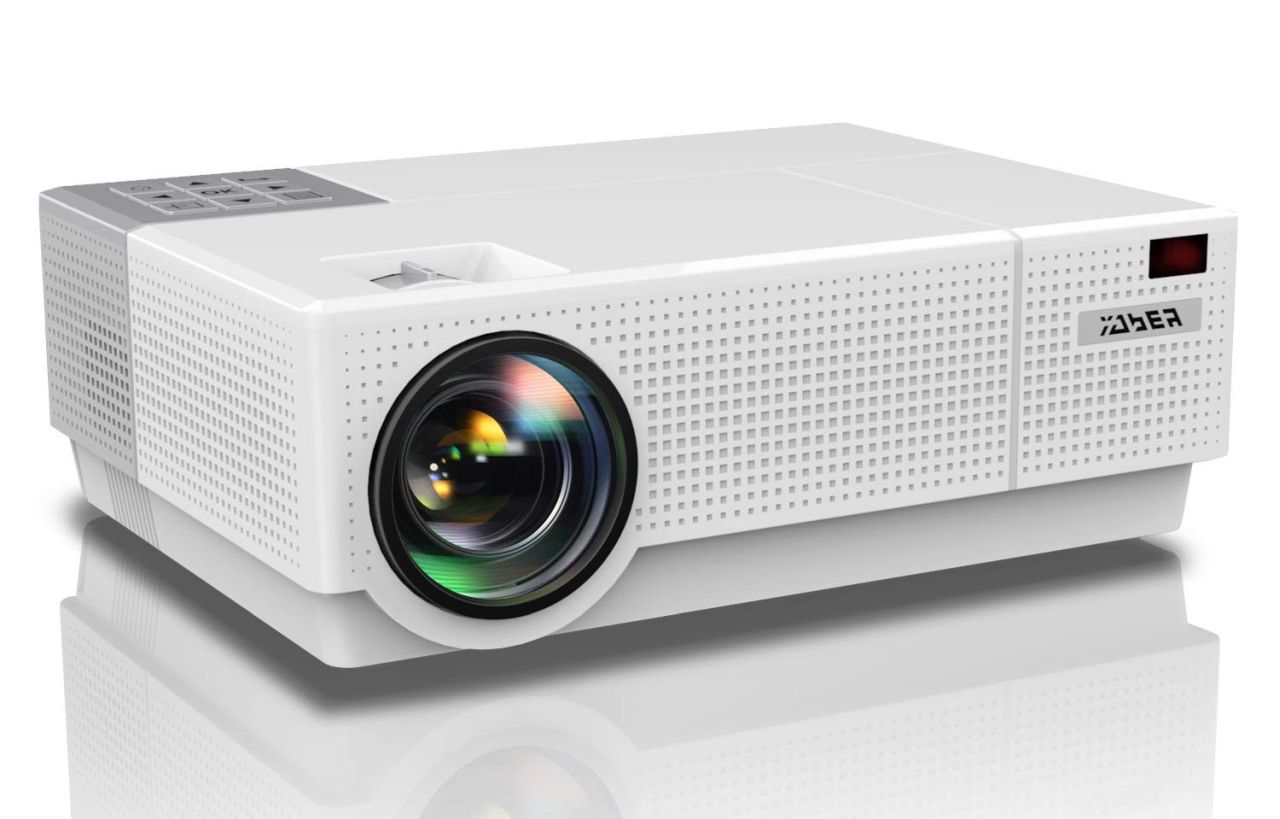 Recently, we introduced you to a handy-sized projector launched by Yaber which the company touted to be the future of outdoor entertainment. However, Yaber is far better renowned for its other projectors like Y31 which is an upgrade of Y30, with more advanced features. Bringing German LED light source technology to full use, the projector produces high definition images of spooky characters with HD resolution.
Just imagine projecting a ghost or a clown in your backyard, I am sure it will send chills down anyone's spine who is a passerby. The biggest highlight of the projector is 4D Keystone Correction or shall we say 50-degree for horizontal and vertical correction that helps in image alignment.
Buy: $225
Also Read: 5 Best Ultra Short Throw 4K Projectors to Buy in 2022
ViewSonic PA503W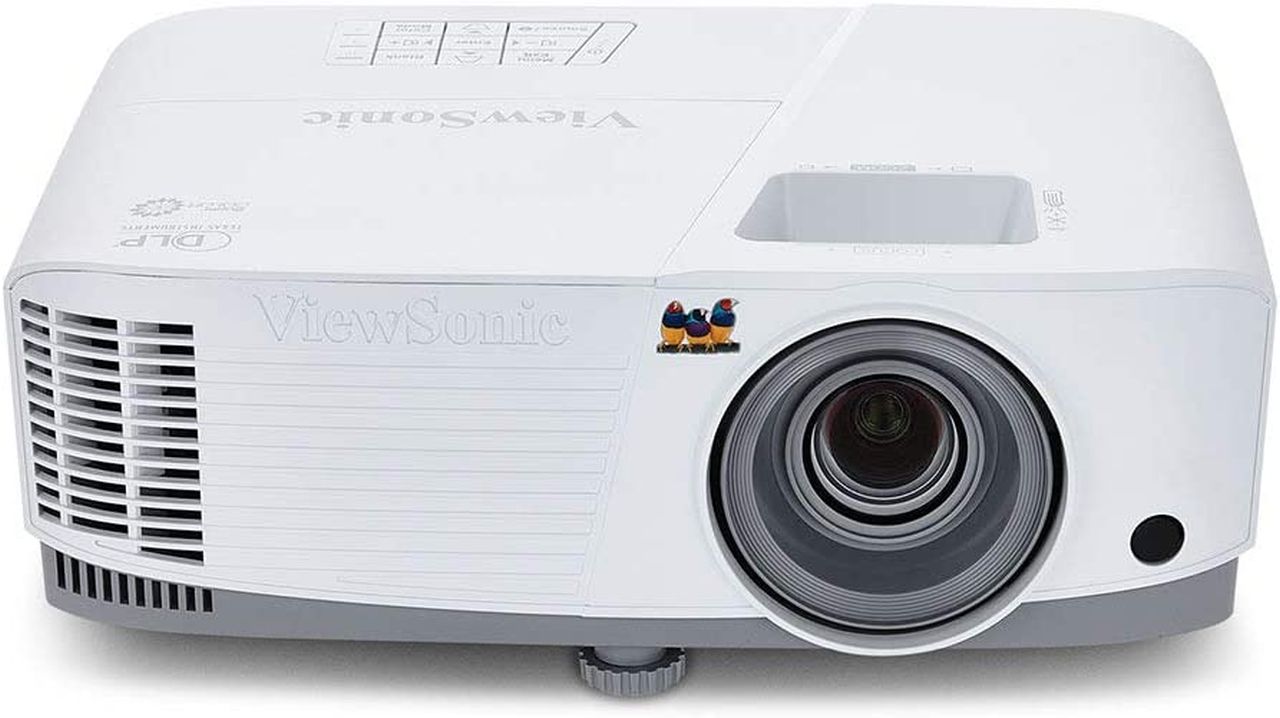 Concluding the list with a projector that offers exceptional picture quality, sharp projection and smart features is the ViewSonic PA503W. It projects 120 inches image from 15-feet from the screen. Boasting 3800 lumens, ViewSonic's proprietary SuperColor Technology features an exclusive 6-segment color wheel and dynamic lamp control capabilities. Such a projector will be of great help providing a wide color range and stunningly beautiful images during the Halloween season.
Buy: $400
AAXA HP3 Halloween Projector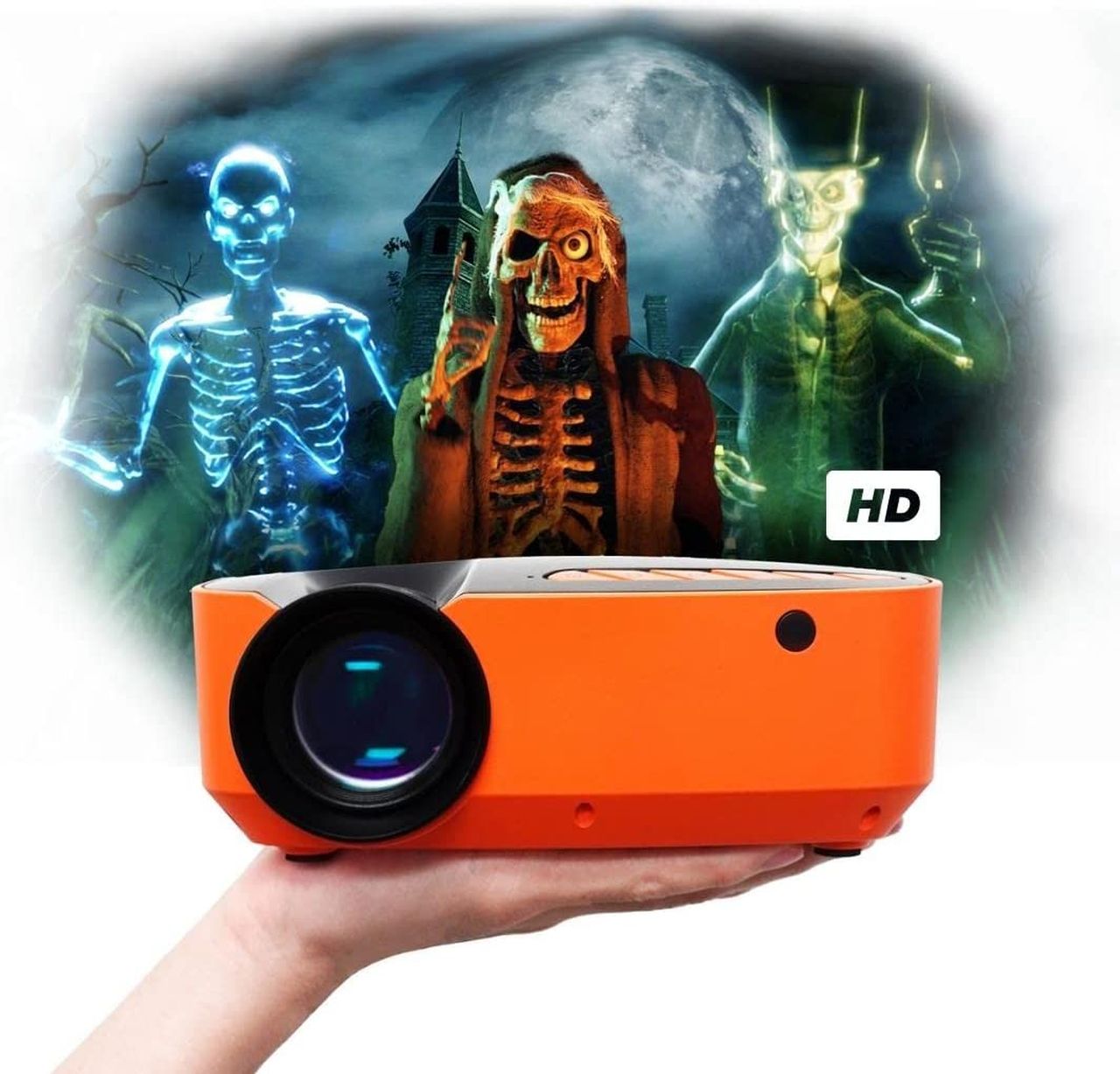 Boasting 300 LED lumens of brightness AAXA HP3 Halloween projector features premium built-in speaker and wide range of inputs. Coming with six pre-loaded hologram haunted effects, the projector transform your yard into a haunted mansion and let you impress your neighbors with ghostly spooky holographic projections. 
Buy: $119
Reaper Brothers Holiday Projector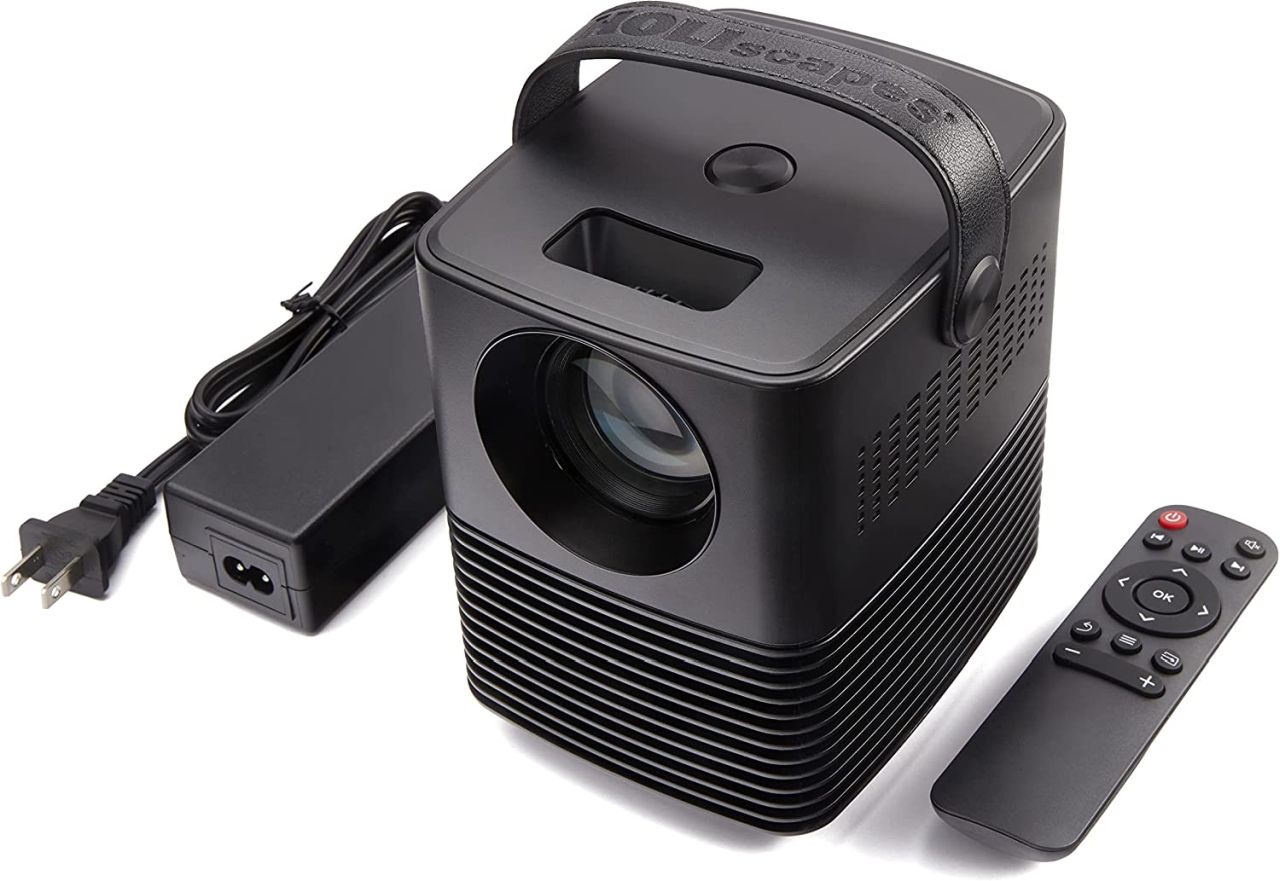 Available as a whole kit, Reaper Brother holiday projector come alongside USB drive, as well as a 48X72 projection screen. Delivering holiday effects with the likes of Halloween and Christmas, the projector offers amazing picture quality and brightness and clarity are top notch as well. However, the major highlight of the projector is the 16 Halloween video effects its offers from AtmosFX in an included USB drive.
Buy: $280
LOFTEK Galaxy Projector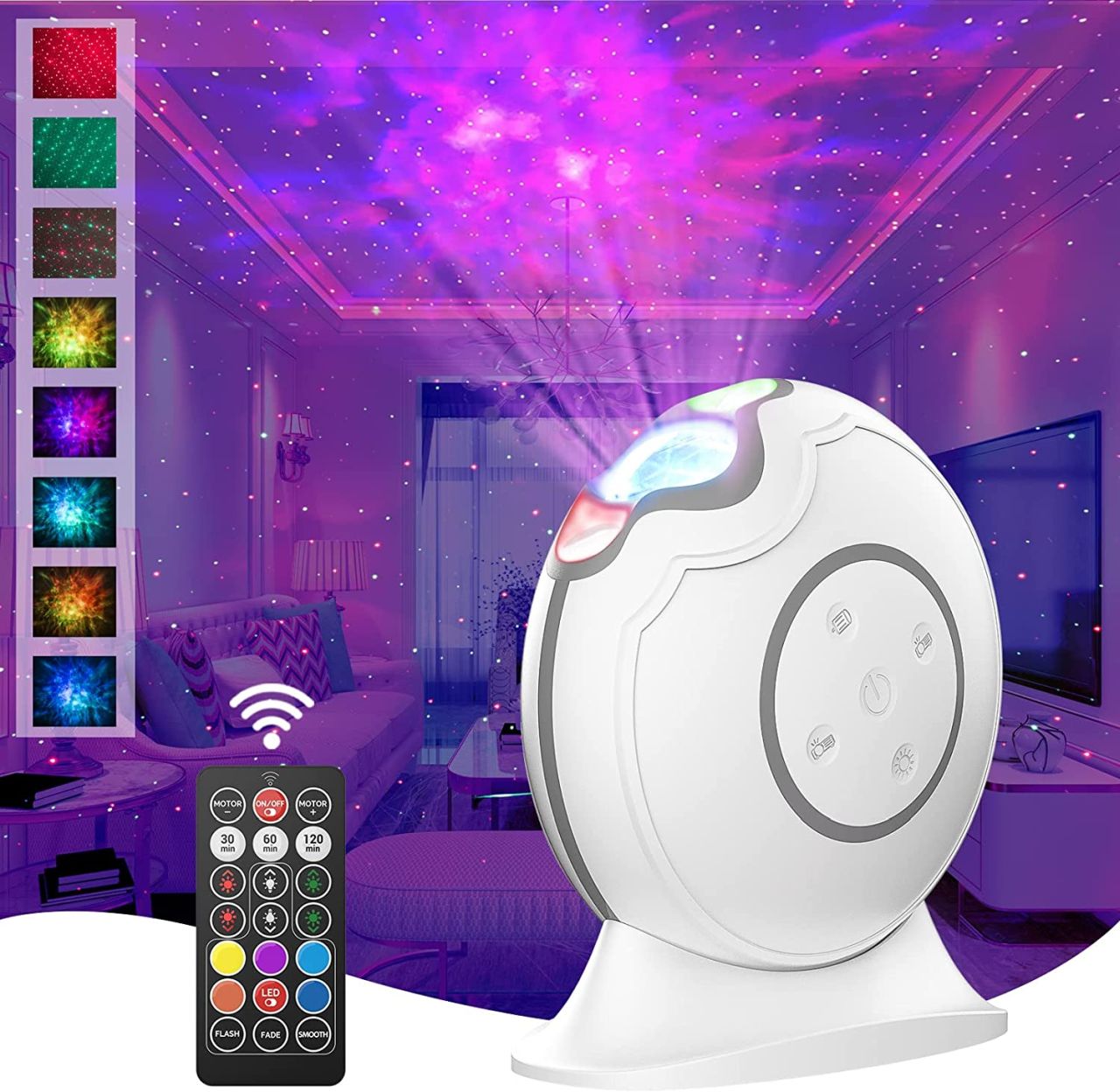 Whether you want to celebrate Christmas, Halloween or create a gaming room ambiance light, there is no better choice than the LOFTEK Galaxy projector. It let you have a mesmerizing experience during Halloween week, thanks to its high definition glass laser lenses and 3D effect. It projects millions of red and green stars and also transforms five multi-colored of nebula clouds that cover up the ceiling and wall nicely. When you'd boast the multi-colored lighting effects of the projector, it will surely make your neighbors jealous.
Buy: $60