The world of IoT is ever-expanding. Every year a number of new smart home appliances and devices are launched into the market. We featured many smart speakers, robot vacuum cleaners, air purifiers, kitchen appliances, and other useful gadgets this year. Some of these products offer the latest functionalities while others are mere upgrades to their predecessors.
Many people have turned to smart homes, looking at the ease of controlling appliances with smartphones, voice commands, or even automatically with sensors. If you have got the same perception, keep reading to know the best smart home devices you can buy in 2022.
List of Smart Home Devices
Leviton Decora Smart Plug (2nd Gen)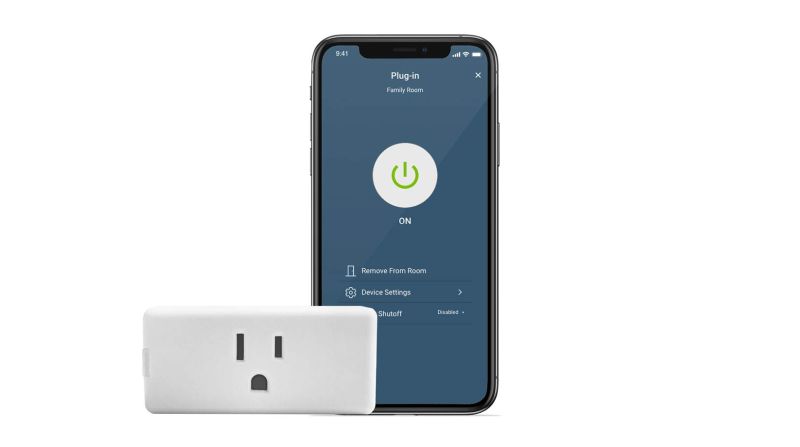 Enjoy smart home functionality with the Leviton D215P-2RW smart plug that requires no hub. Just plug in your lamps, electronics, and other small appliances in it and enjoy seamless automation using the app or voice. It works with Assistants from Google, Amazon, and Apple.
Price: $27
Airthings Wave Plus Air Quality Monitor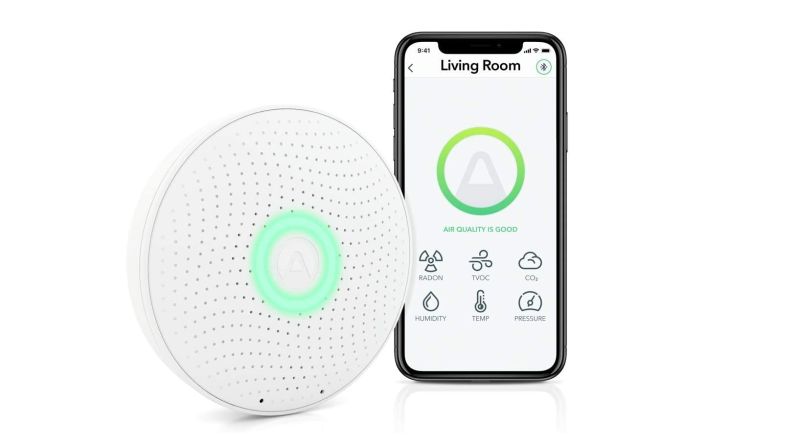 Keep a check on indoor air quality with the Airthings Wave Plus powered by 2 AA batteries. You simply need to wave in front of the device to see the air quality index translated into three color indicators: Green (Good), Yellow (Fair), and Red (Poor). It keeps track of six key indoor air factors including particulate matter, carbon dioxide, radon, VOCs, and humidity. Connect via Bluetooth to the Airthings app or get detailed insights about indoor air quality.
Price: $209
NEST Fragrances Pura Smart Diffuser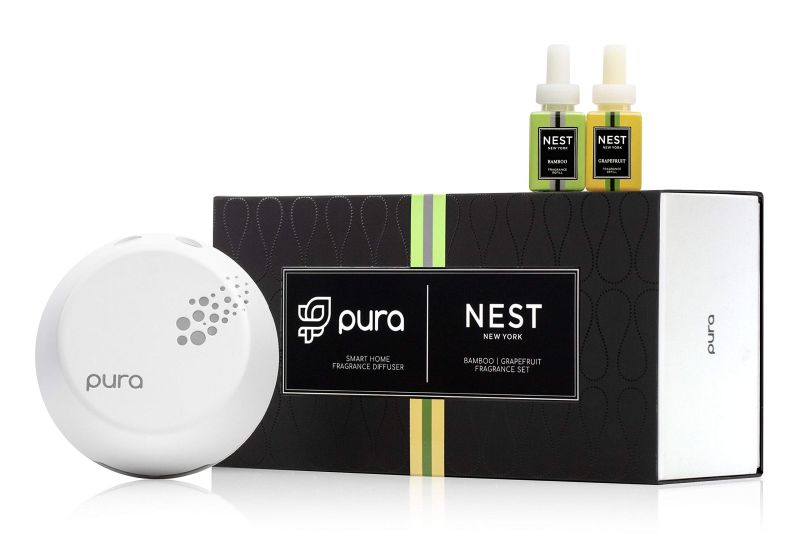 The Pura aroma diffuser connects over Wi-Fi, allowing you to set a schedule, swap between scents, and adjust intensity over your smartphone (Android & iOS). You can also swap between fragrances with provided vials. There is also geo-location technology that releases scent when you arrive at home and shuts off when you leave.
Price: $91
Nanoleaf Rhythm Edition Lights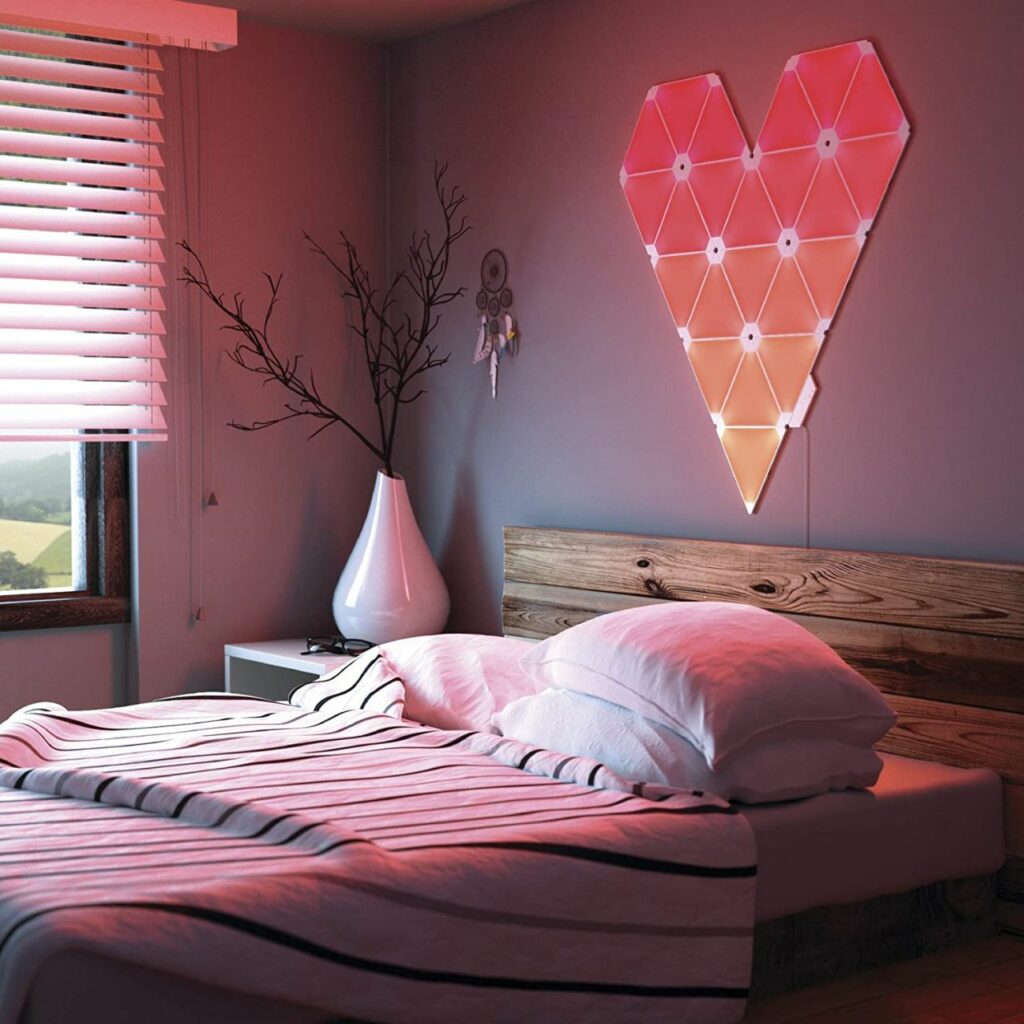 Arrange these modular smart light triangles in different designs on the wall of your bedroom. There is a built-in sound sensor that automatically picks up on audio and creates an amazing light show in synchronization with the music. It can literally transform your space into dreamy heaven. The Nanoleaf Rhythm Edition modular light panels provide hands-free control via a mobile app and smart voice Assistants like Siri, Google Assistant, or Amazon Alexa.
Price: $300
Lutron Caséta Deluxe Smart Dimmer Switch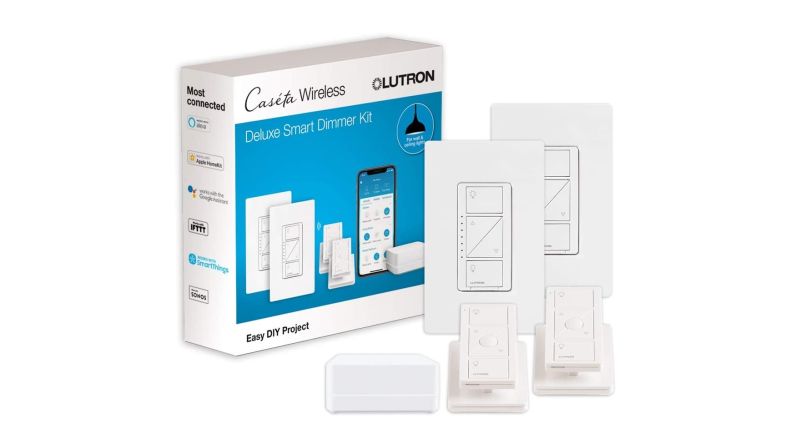 The Lutron smart plug is very easy and painless to set up as it doesn't require a neutral wire. You will need the Lutron hub to operate this smart switch, which comes included in the package. The Caséta Smart Hub doesn't use Wi-Fi so you will enjoy reliable performance. Control it manually, using the included remote control, via the Lutron app, or send voice commands. You can schedule lights to turn on and off with Alexa routines and control them from anywhere using the Alexa app. The smart dimmer switch connects to major smart home devices – including Amazon Alexa, Apple HomeKit, Google Assistant, Ring, Serena shades and Sonos.
Price: $195
Echo Show 15 Smart Display
The Echo Show 15 has a 15.6-inch, full HD display and it can be mounted on a wall or placed on a countertop, in different orientations. Powered by the Amazon AZ2 Neural Edge processor, it has a customizable home screen with Alexa widgets like shared calendars, personal sticky notes, and to-do lists. There are personalization features with visual ID and various Alexa experiences. You can add the most-used smart devices to the home screen for quick access, and can control them easily. The Echo Show 15 can be a picture frame on a wall as it can display albums from Amazon Photos or Facebook. There is also a Fire TV built-in for additional entertainment options.
Price: $185
Rachio Smart Sprinkler Controller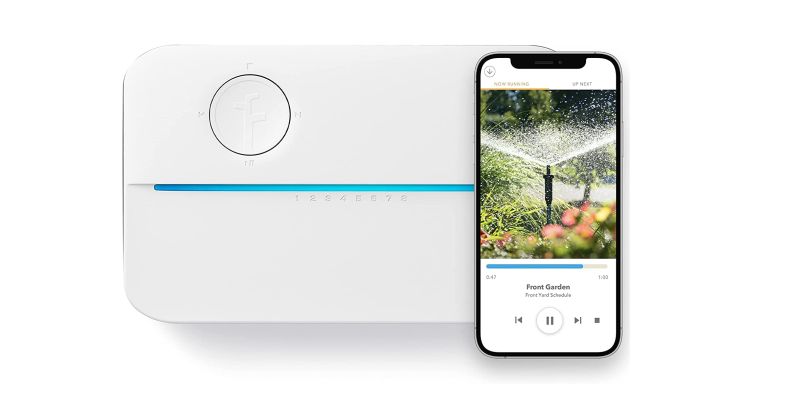 If you like gardening, Rachio 8-zone smart sprinkler controller can take away the stress of watering plants and leave you time for other green tricks. You can control watering from anywhere with the companion mobile app and even using an Alexa-enabled device. It keeps a check on the weather and automatically creates watering schedules.
Price: $170
Petcube Bites 2 Lite Smart Pet Camera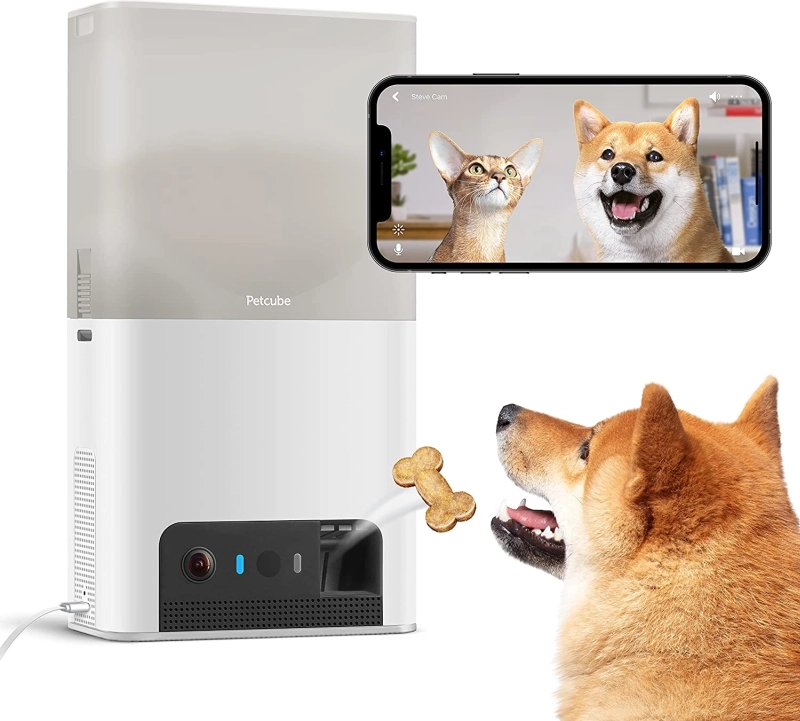 This all-in-one pet monitor allows you to keep a check on your pet and home anytime, from anywhere using a mobile app. You can enjoy 1080p live video streaming, 160-degree wide-angle view, clear 30-feet night vision, and 8x digital zoom on the camera. There is also a 2-way audio feature built-in to talk to your pets. Bites 2 Lite also has a treat dispenser with a 1.5 lbs container. You also get motion alerts on the app.
Price: $88
Also Read: Best Smart Home Gifts for Your Loved Ones
Yale Assure Lock 2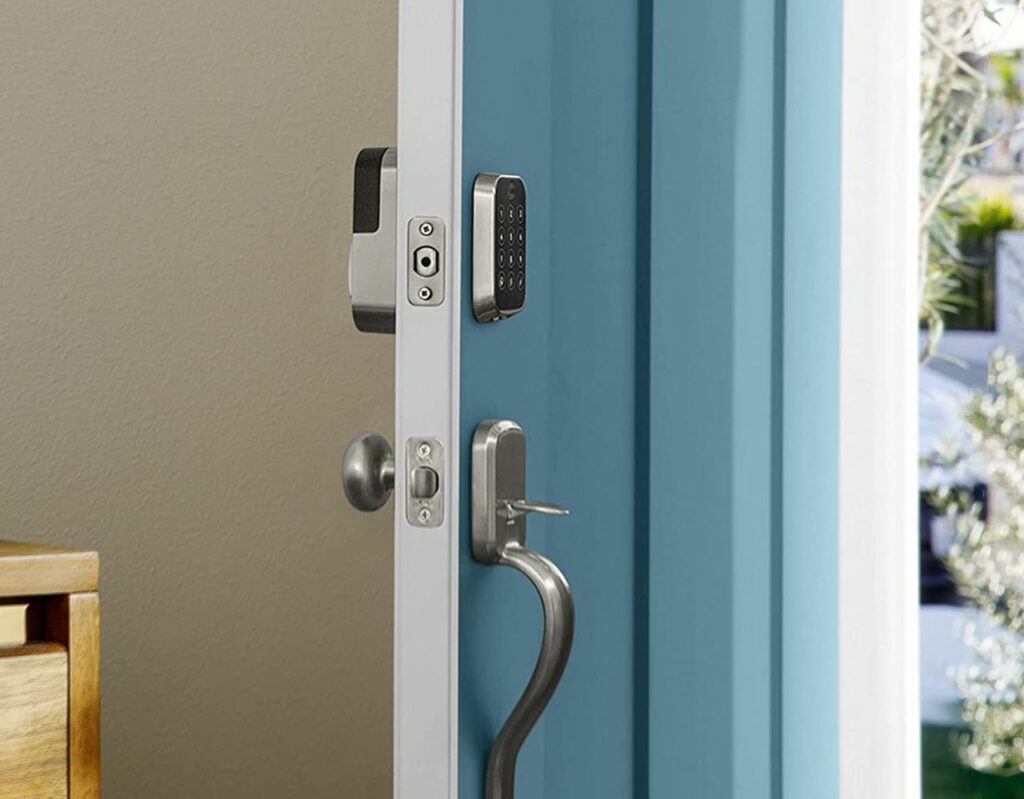 Enjoy keyless entry with this smart door lock that incorporates smart technology in a compact design and is available in three colors. Users can lock or unlock the door with a keypad. They can also use auto-unlock or Yale Access app for the same. Other important features are two-factor authentication, biometric verification, and matte keypads for resistance. It works with Apple Home so you can easily manage the lock along with your other smart home devices.
Price: $260
Ring Alarm Pro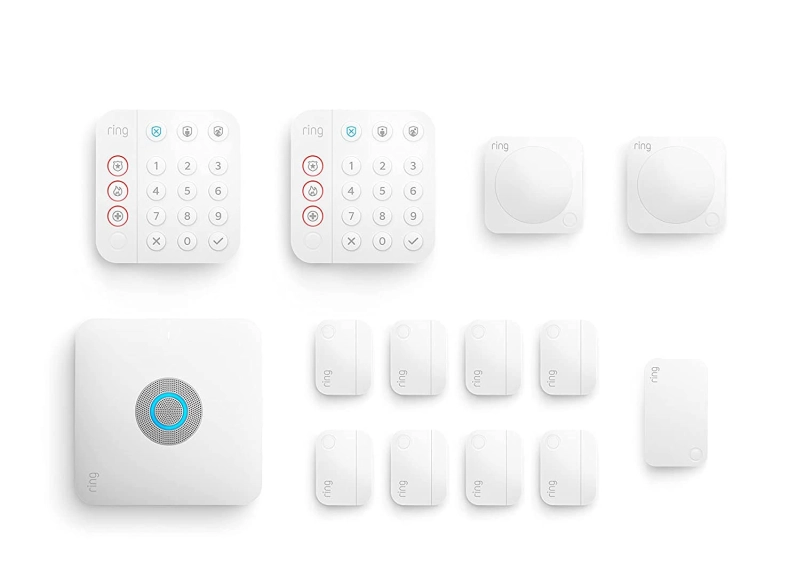 This 14-piece home security system comes with a built-in eero Wi-Fi 6 router that provides backup internet for your security devices and electronics. Each package comprises one Alarm Pro base station, two keypads, eight contact sensors, two motion detectors, and one alarm range extender. Get reliable Wi-Fi with speeds up to 900 Mbps in up to 1,500 sq. ft area. Users can get mobile alerts in case there is a sound of glass breaking or a smoke alarm going off.
Price: $380
Google Nest Wired Doorbell (2nd Gen)
Available in four different colors, this wired doorbell is a new home security product from Google. It boasts a rounded, modern design that is easy to install and can work with any door type. You can install it yourself and pair it with Nest Mini to get an audible chime. The doorbell offers a live view and three hours of free event video history in form of 2-second previews with a Nest Aware subscription. The camera uses HDR and night vision to give you a clear picture. The Nest Doorbell can differentiate between people, packages, animals, and vehicles, which means you get notified for only important things.
Price: $180
Amazon Smart Thermostat (1st Gen)
Amazon has made this Energy Certified smart thermostat in collaboration with Honeywell Home. It features a digital temperature display and controls. Just link it to an Alexa-enabled device at home, and control your HVAC system with voice commands. The Amazon Smart Thermostat will help reduce energy usage and yearly energy bills. Furthermore, the Alexa app can be used to manually adjust the temperature or set a schedule. It is one of the least expensive smart thermostats you can presently buy online.
Price: $60