The world of IoT is ever expanding. Every year a number of new smart home devices are launched into the market. We had featured many smart speakers, robot vacuum cleaners, air purifiers, kitchen appliances, and other useful gadgets in 2021. Some of these products offer the latest functionalities while others are mere upgrades to their predecessors. This list includes our favorite smart home devices launched in 2021, across different categories.
List of Best Smart Home Devices of 2021
TP-Link's Kasa Smart Outdoor Plug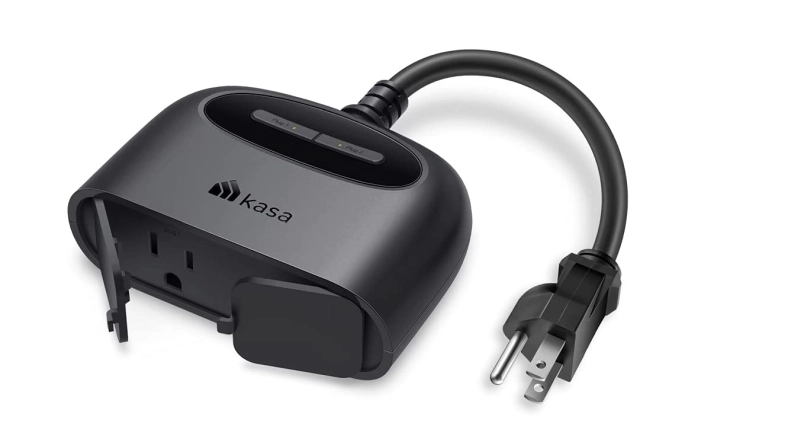 Enjoy smart home functionality in your garden with this IP 65 rated smart plug. The Kasa Smart WiFi Outdoor Plug has a strong reach of up to 300 ft. Each outlet can be controlled individually through the app or with Alexa and Google Assistant.
Price: $25
Amazon Smart Air Quality Monitor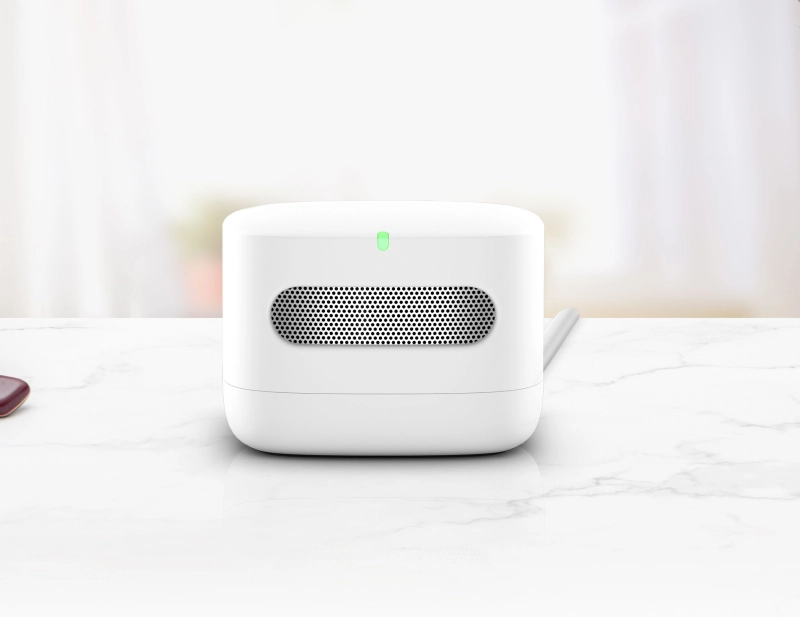 This small device makes it easy to understand indoor air quality at home. It keeps a check on particulate matter (PM 2.5), volatile organic compounds (VOCs), carbon monoxide (CO), humidity, and temperature.
There is a color-coded LED indicator, and users can check the air quality score in the Alexa app. The device also provides alerts through the app and even Amazon Alexa devices.
Price: $70
Aera Mini Aroma Diffuser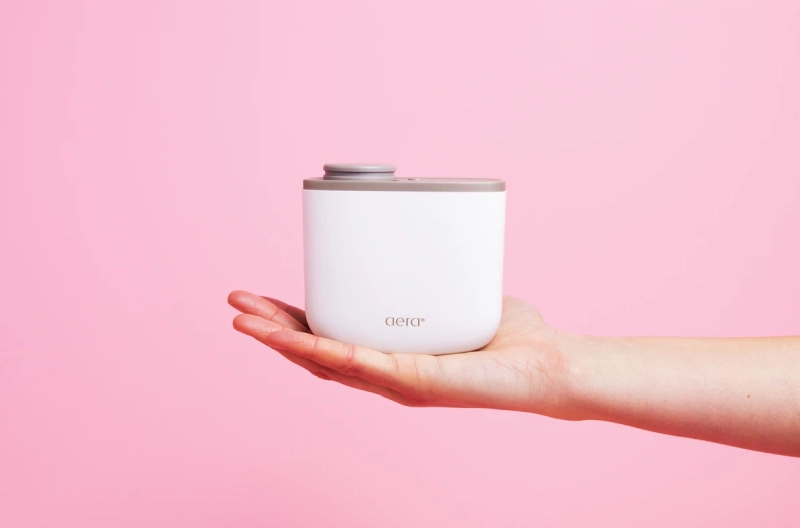 This aroma diffuser connects over Wi-Fi, allowing you can control it over your smartphone (Android & iOS). You can create up to 20 schedules using each unit. Aera's Micro-droplet technology infuses the space with scents that will fit the mood or season.
Price: $95
Nanoleaf Lines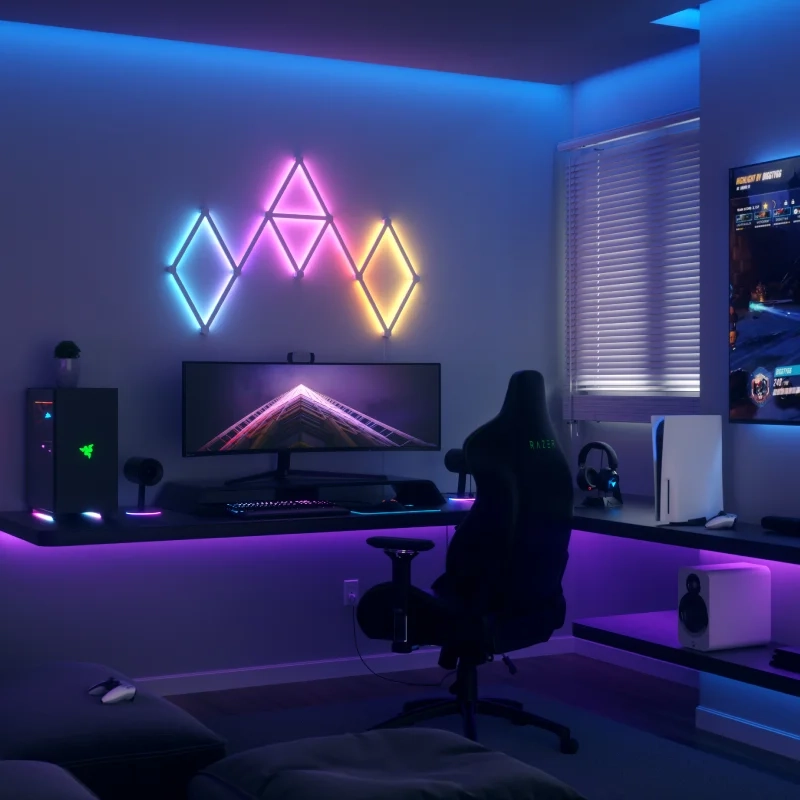 These modular backlit smart light bars can be connected together in different designs. Its color changing light show can transform your space into dreamy heaven. There is a built-in Rhythm Music Visualizer to see the lights dance to music. The Nanoleaf Lines provide hands-free control through smart home voice assistants.
Price: Starting from $70
Amazon Basics Smart Dimmer Switch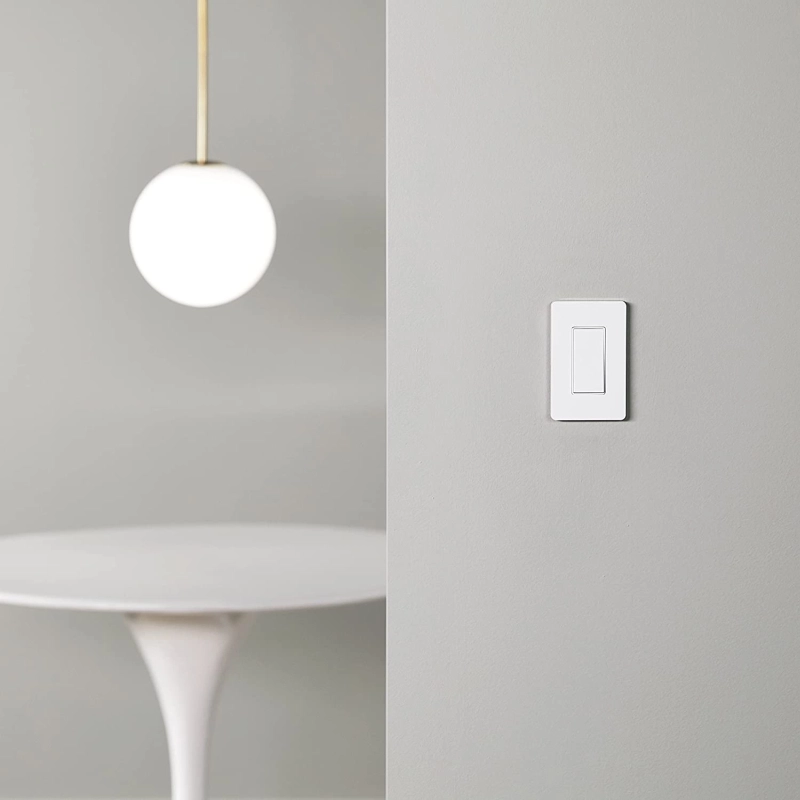 The Amazon smart plug is very easy and painless to set up. You can schedule lights to turn on and off with Alexa routines and control them from anywhere using the Alexa app. It also enables voice control with Alexa. The plug supports a 2.4 GHz Wi-Fi connection.
Price: $19
Echo Show 15 Smart Display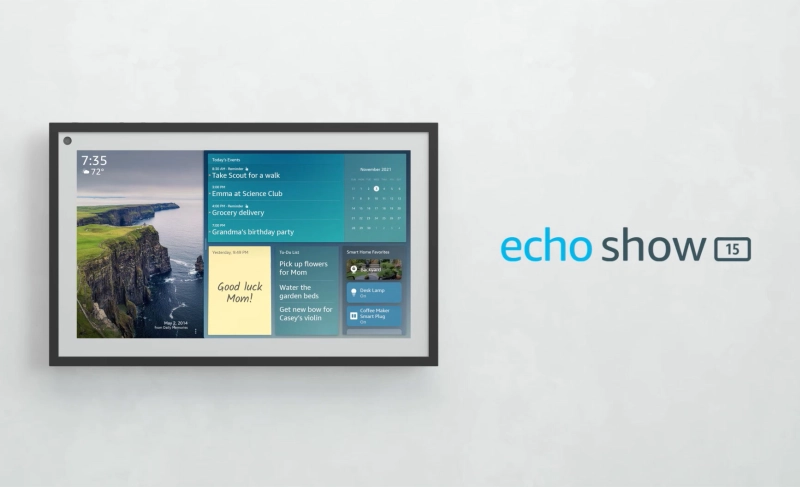 The all-new Echo Show 15 has a 15.6-inch, full HD display that can be mounted on a wall or placed on a countertop, in different orientations. Powered by the Amazon AZ2 Neural Edge processor, it is a customizable home screen with Alexa widgets.
There are personalization features with visual ID and various Alexa experiences. It can even control smart home devices. The Echo Show 15 can be a picture frame on a wall as it can display albums from Amazon Photos or Facebook.
Price: $250
OtO Smart Sprinkler and Wireless Controller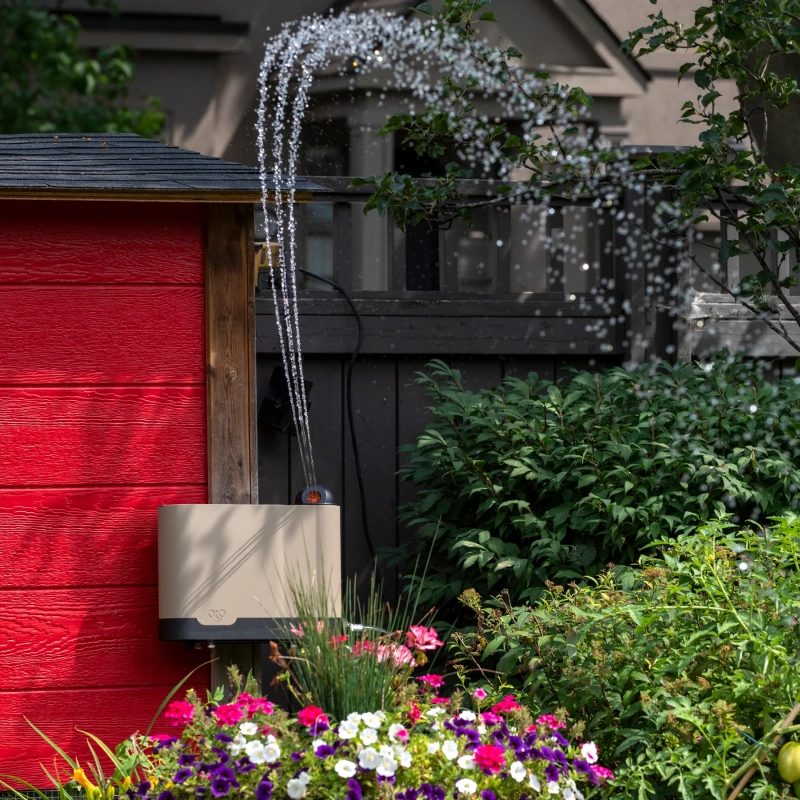 Powered by solar energy, this device automatically waters the lawn and garden utilizing local time, weather, wind speed, and temperature data. It is suitable for small to medium-sized lawns, or a small portion of a bigger yard.
Its reach ranges from approximately 2 to 30 feet (9 meters) for approximately 2,800 square feet of coverage. You can schedule watering and also change the amount with the companion mobile app.
Price: $339
Petcube Bites 2 Lite Smart Pet Camera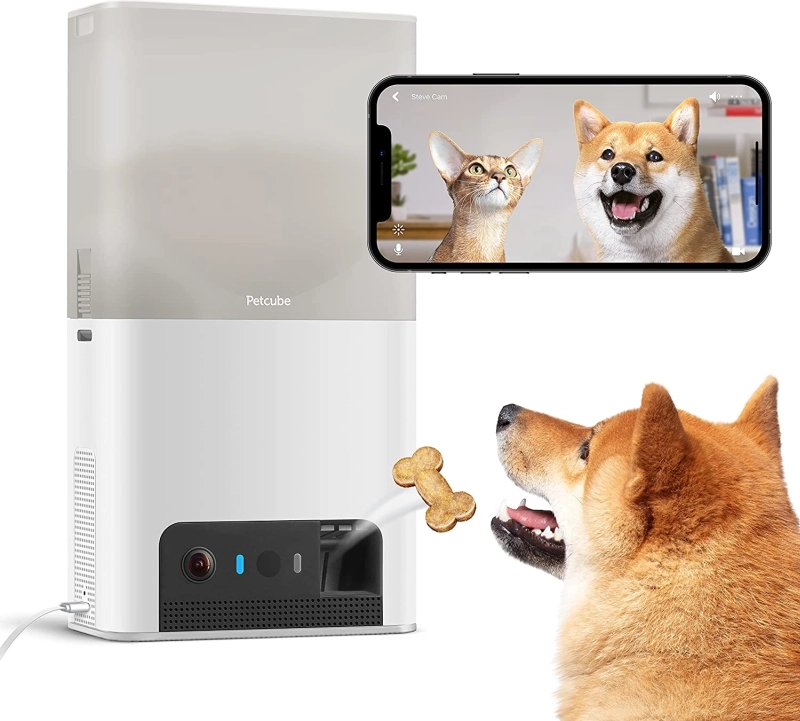 This all-in-one pet monitor allows you to check on your pet and home anytime, from anywhere using the mobile app. You can enjoy 1080p live streaming video, 160-degree wide-angle view, clear 30-feet night vision, and 8x digital zoom.
There is also 2-way audio to talk to your pets. Bites 2 Lite also has a treat dispenser with a 1.5 lbs container. You also get motion alerts on the app.
Price: $125
Also Read: 17 Best Smart Home Gifts for Your Loved Ones
Level Smart Door Lock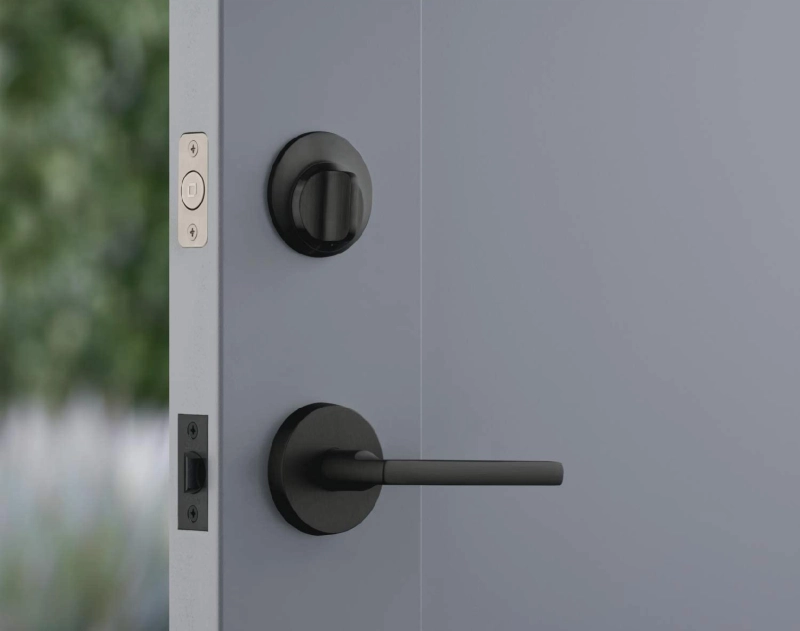 This smart lock incorporates smart technology in a compact design for an elegant look. Users can lock or unlock the door with just the touch of a finger, key card, Level Home app, or a physical key. It supports both, iOS and Android OS, plus Amazon Alexa and Ring products.
Price: $290
Ring Alarm Pro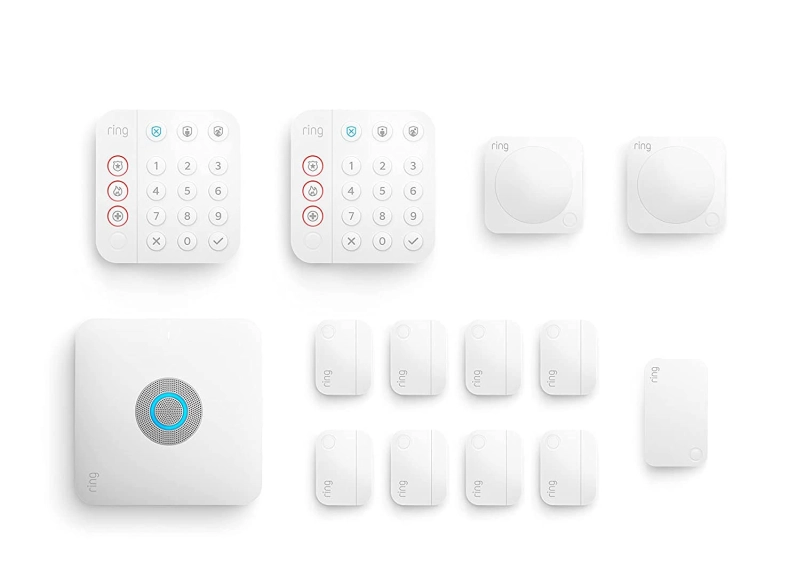 This home security system comes with built-in eero Wi-Fi 6 router. Each unit comprises 1 Alarm Pro base station, 2 keypads, 8 contact sensors, 2 motion detectors, and 1 alarm range extender. Users can get mobile alerts about sound of broken glass or smoke alarms.
Price: $380
Ring Always Home Cam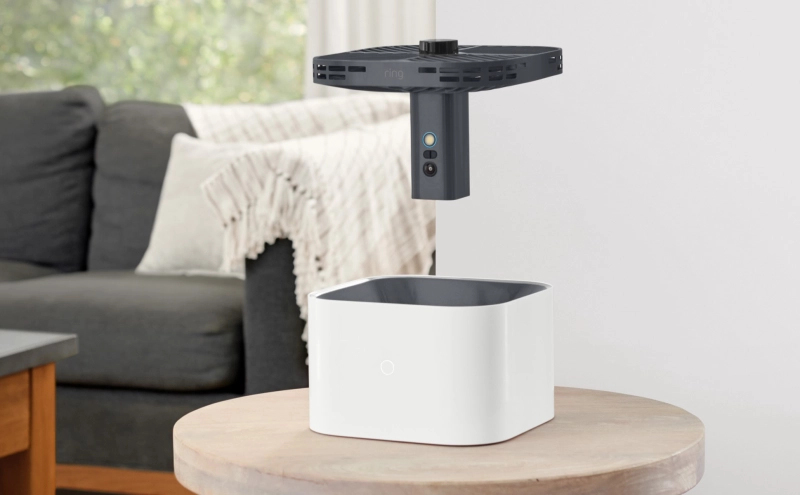 It is a flying indoor security camera for homes. The camera flies to chosen locations and allows the owner to check on the home remotely using the mobile app.
It can fly for up to 5 minutes on a single charge and can be charged again in about 2 hours. The camera returns to the dock for recharging automatically. Interestingly, the Ring drone camera doesn't make any recordings when docked.
Price: $250
Google Nest Doorbell (Battery)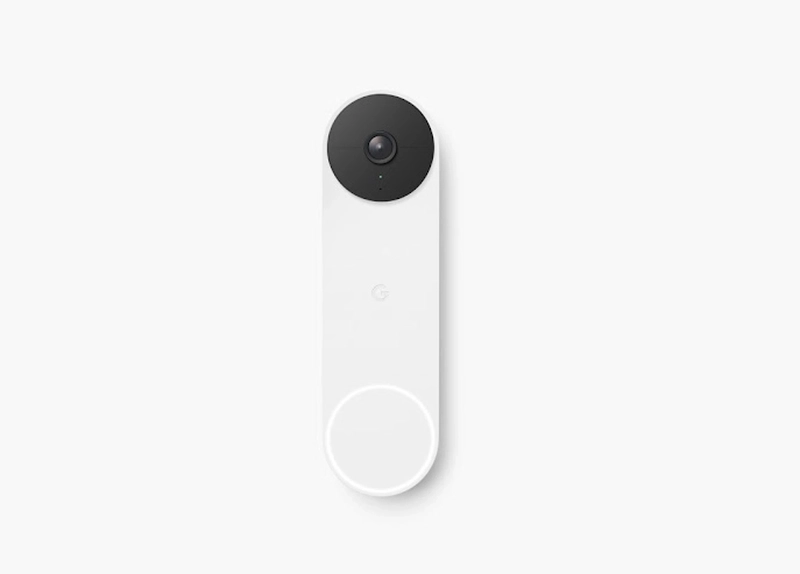 This battery-powered doorbell is the newest home security product from Google. It boasts a rounded, modern design that is easy to install and can work with any door. You can install it yourself and pair it with Nest Mini to get an audible chime.
The doorbell offers live view and even checks three hours of free event video history. It uses HDR and night vision to give you a clear picture. Importantly, the Nest Doorbell can differentiate between people, packages, animals, and vehicles, which means you only get notified for only important things.
Price: $130
Amazon Smart Thermostat (1st Gen)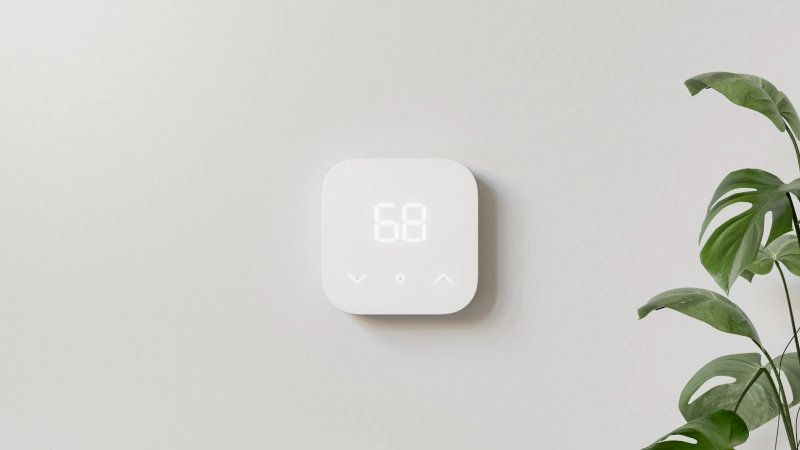 Amazon has made this Energy Certified smart thermostat in collaboration with Honeywell Home. It features a digital temperature display and controls. Just link it to an Alexa-enabled device at home, and control your HVAC system with voice commands.
The Amazon Smart Thermostat will help reduce energy usage and yearly energy bills. Furthermore, the Alexa app can be used to manually adjust the temperature or set a schedule.
Price: $60