UK-based furniture designer Two Makers recently showcased the rocking Randonneur Chair at the Cycle Show at NEC, Birmingham held from 25th-28th September 2014. You may be thinking, what this chair has to do with the cycling event? Well, this is not an ordinary rocking chair but hand-built using bicycle-making mechanism by the company designers and founders Andrew McDonald and Simon Taylor.
The design of the chair is inspired by classic lightweight bicycles of the 1930s and 1940s. Its framework is constructed from Reynolds 631 steel tubing and crafted in perfect bike-like geometries using high-end bicycle building techniques. The entire steel framework rests on wooden rocking chair aesthetics, with two handles attached at front of the armrests. These handles look similar to those of a real road bike which adds character to any automotive-themed interiors.
Read More: Classy Leather-Cushion Chairs Made Out of Harley-Davidson Parts
Besides all the identical technicalities as that of a bicycle, the seat and backrest are aligned with high-quality leather detail and crafted with utmost care. Randonneur is perfect furniture for anyone who has a love for biking, as this chair with adds aesthetics of an actual bike within your living space.
It is available in made-to-order option from the company's official website, you may directly contact the designers to create the exclusive furniture piece for your living room.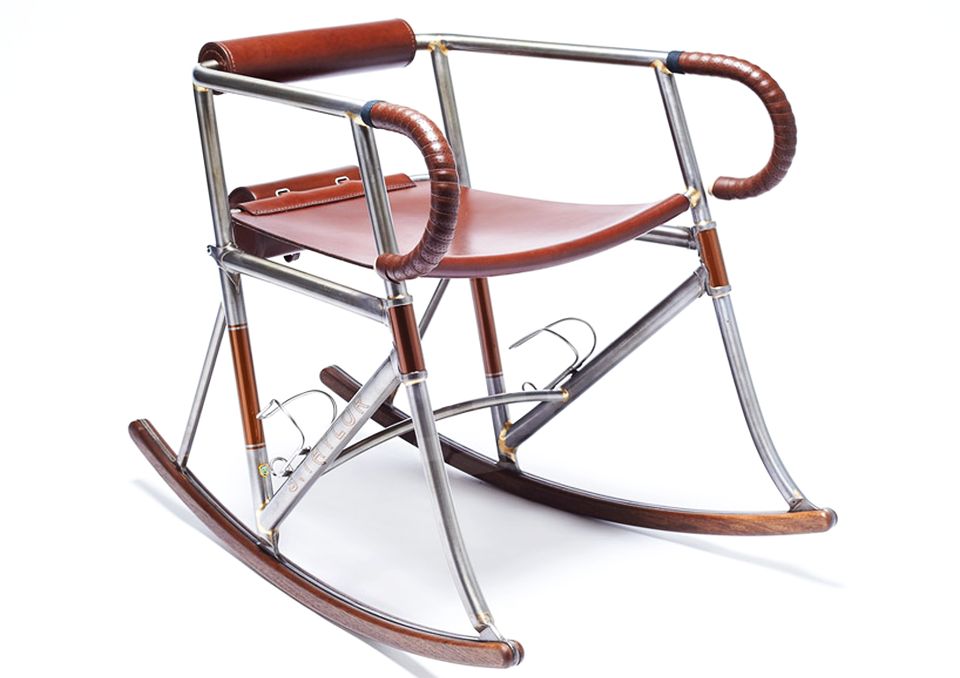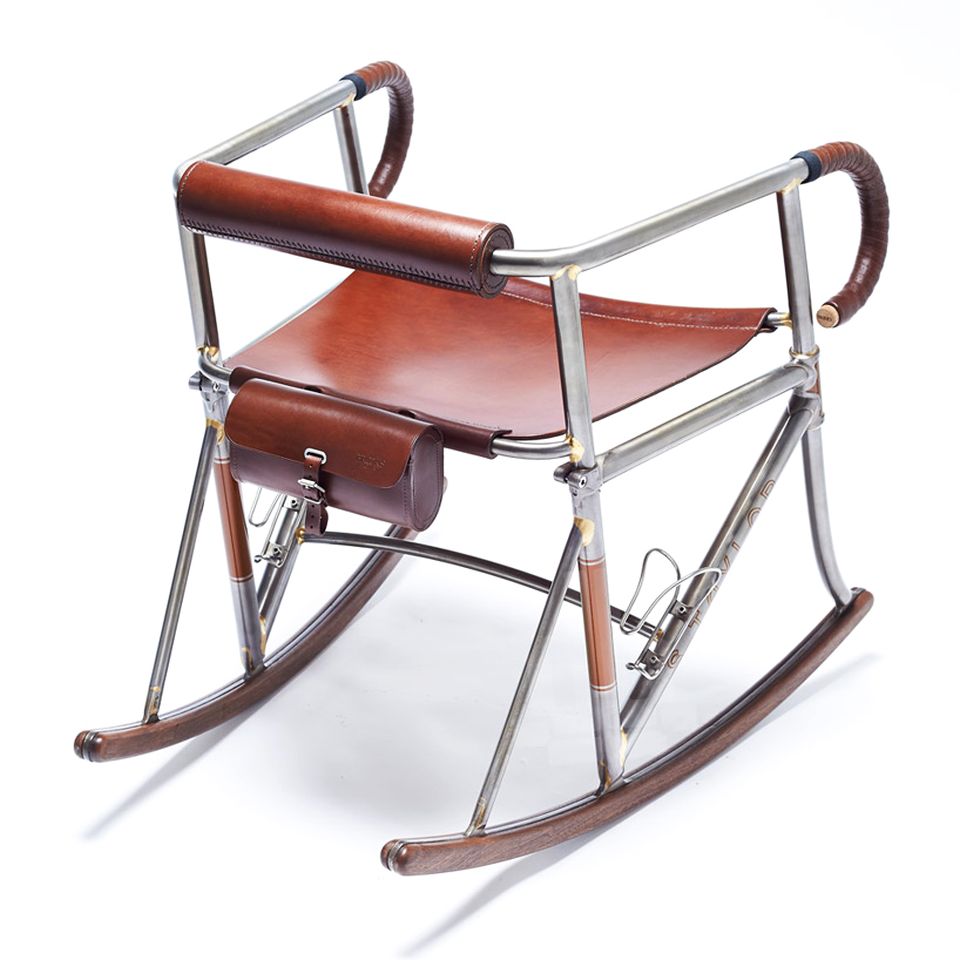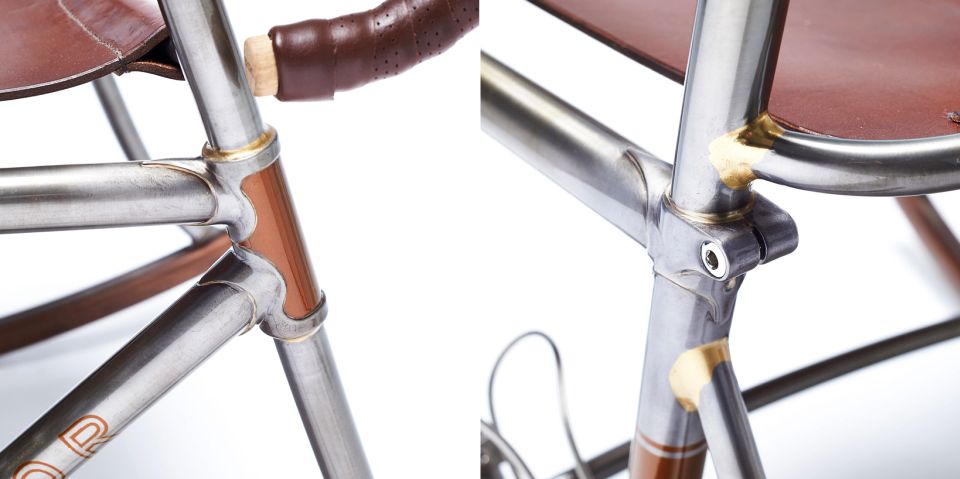 Credit: DesignBoom