Have you heard about or seen a truck carrying the Big Idaho Potato across your city? Yes, a steel and plaster spud, almost the size of a tiny home, had been doing rounds across the US to promote Idaho's cash crop.
After its journey across the country, Idaho Potato Commission visioned it to be placed in a museum, but designer and architect Kristie Wolfie, who has previously conceived the likes of the Hobbit House in Chelan, Washington, turned the Big Idaho Potato into an Airbnb rental.
Now it is a single-room accommodation in Orchard, southeast of Boise, designed for couples to have a memorable stay in Idaho.
This 133-square-feet potato-shaped house has open floor space with a queen-size bed, two chairs, and a bathroom with a toilet and a sink. The wooden shelving unit, elk antler chandelier, and skylight are some unique elements of its interior design.
Also Read: 25+ Most Unique Airbnb Vacation Rentals from Around the World
This unique structure also comes prepared with heating and air conditioning features, which create a cozy atmosphere indoors, no matter the weather outside.
This potato-shaped dwelling with minimally designed interior and exciting exterior makes an Instagram-worthy vacation rental that you can rent for about $200/night on Airbnb.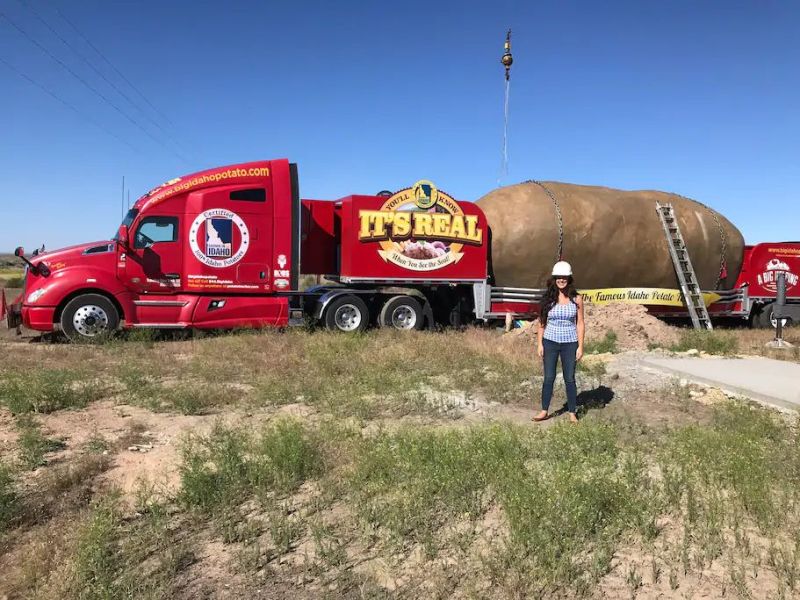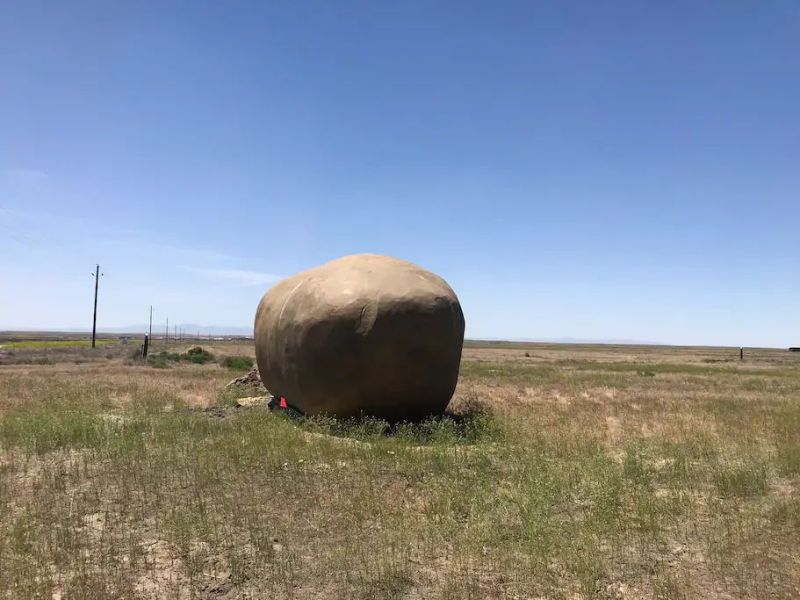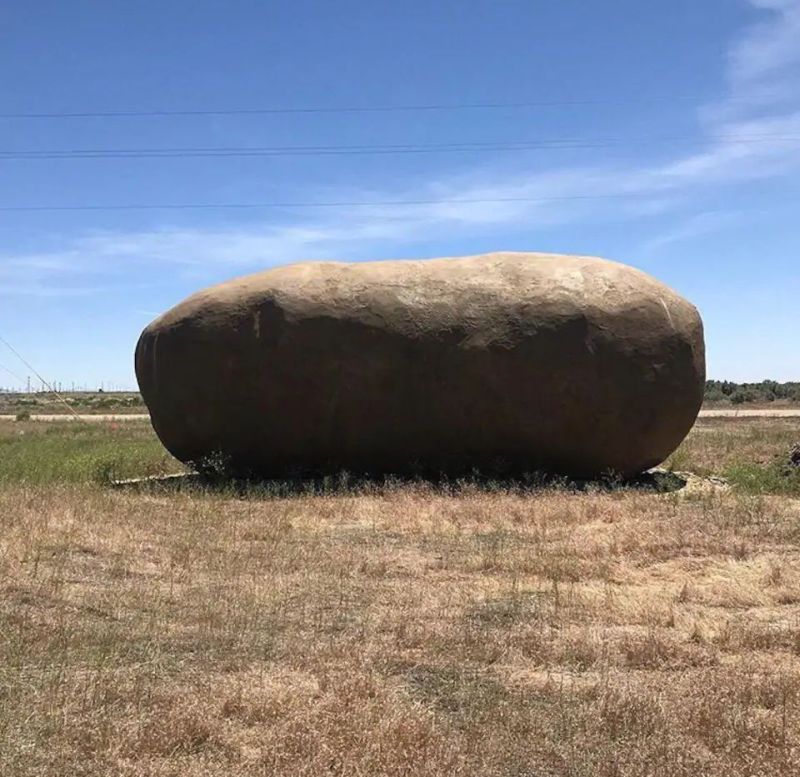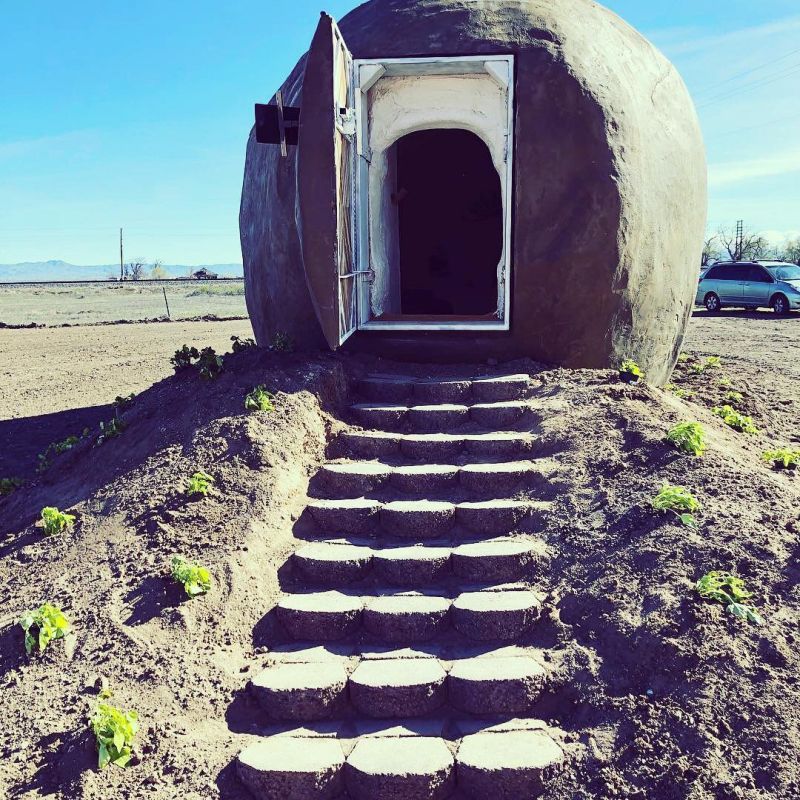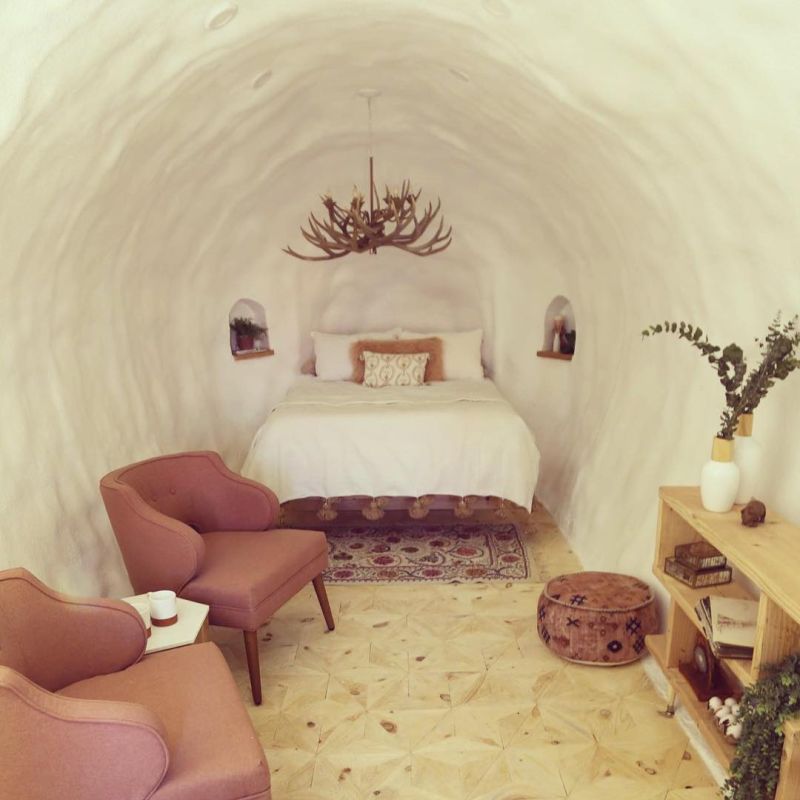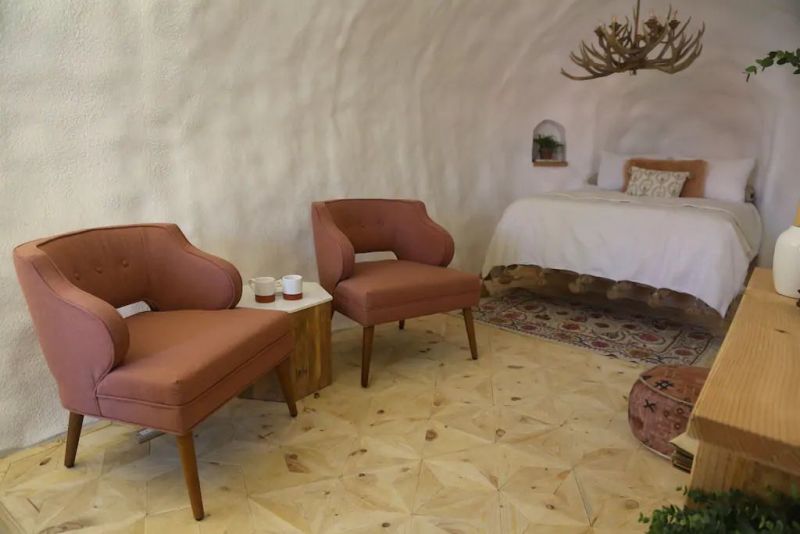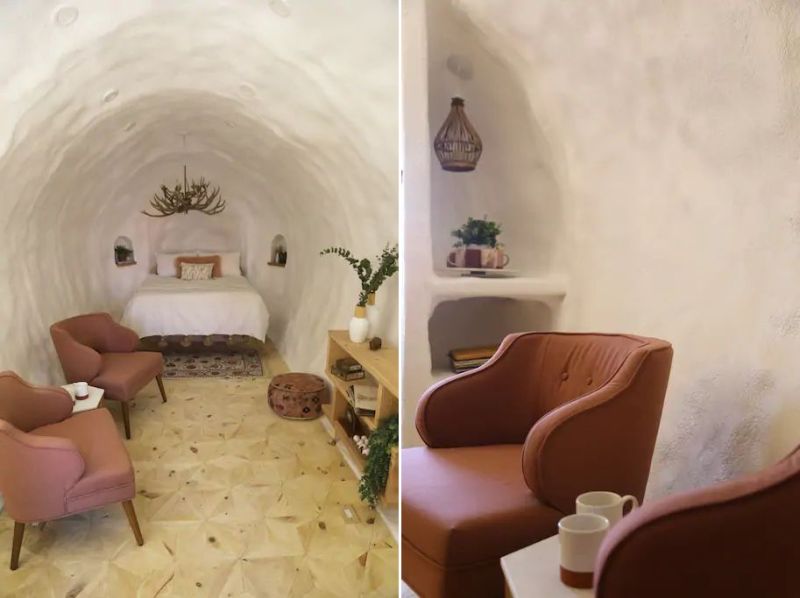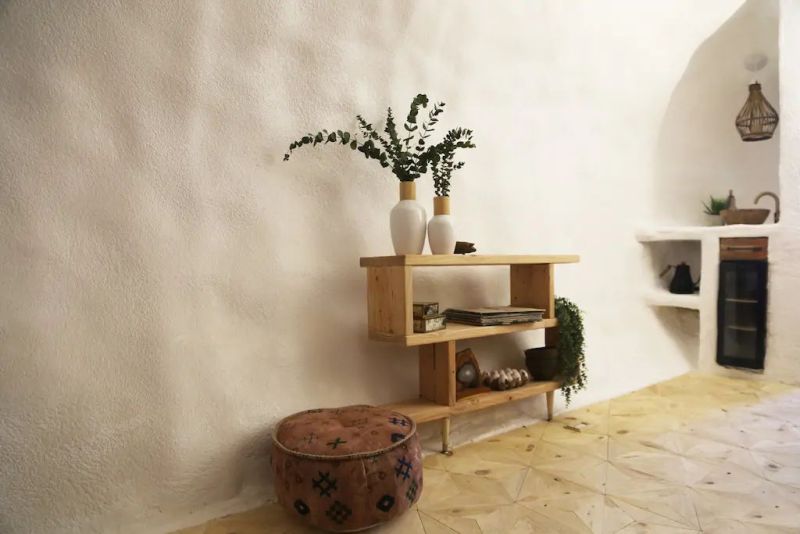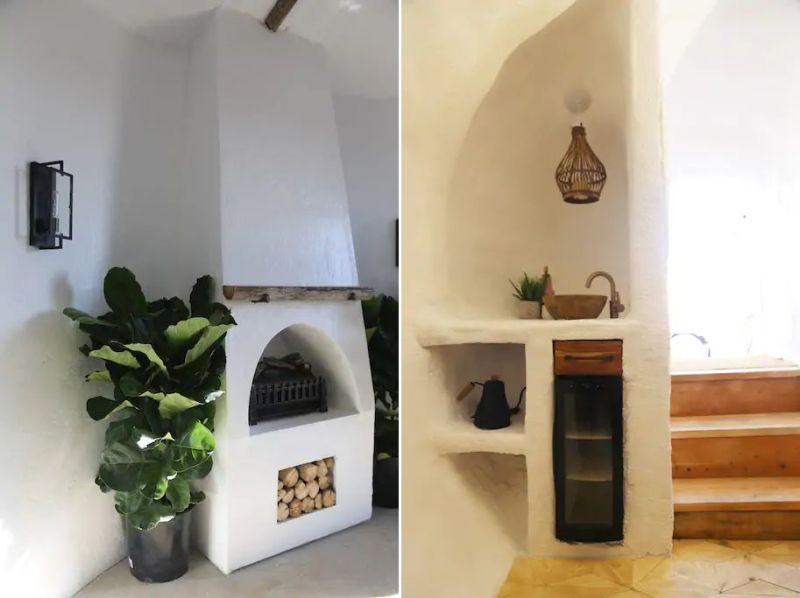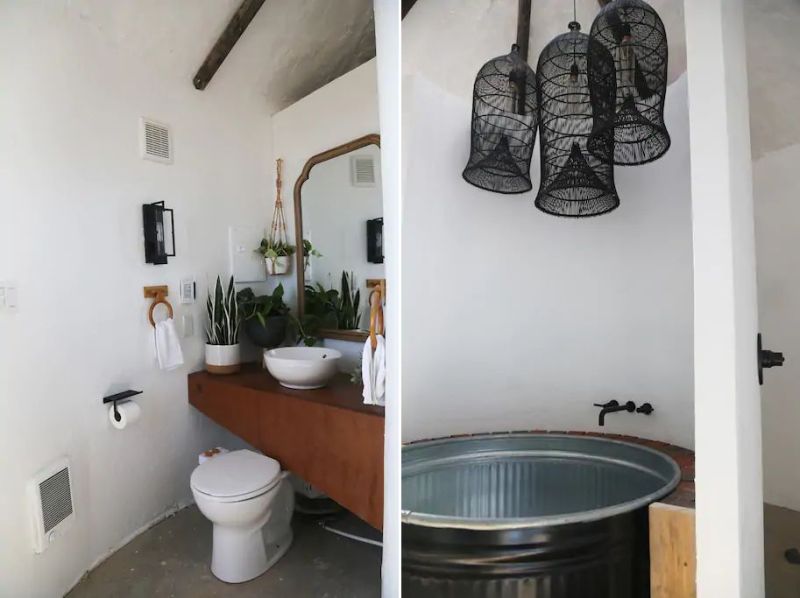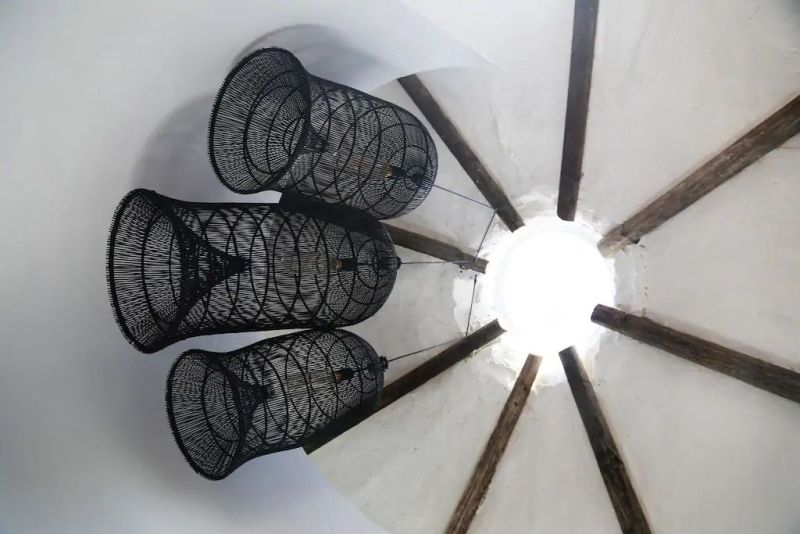 Via: IdahoStatesman/USAToday