Los Angeles-based technology company ShadeCraft Robotics makes feature-packed patio umbrellas. You might remember their Sunflower smart patio umbrella or Bloom that adds intelligence to existing parasols allowing them to open and close automatically.
Yet again, we are pleased to apprise you with their Blossom smart patio umbrella, which includes features like wireless connectivity, solar panels, USB ports, lighting, Bluetooth speaker and more.
In addition to providing shade, it can charge your phone, play you music, illuminate the space with built-in mood lights and even connect to Amazon Alexa for convenient voice control. You can also control it through a companion mobile app.
There is a built-in wind sensor which makes it close autonomously in case of fast wind and a proximity sensor to avoid obstacles around it. Furthermore, there are temperature, humidity, UV radiation, air quality, and other environmental sensors to enhance its usability.
All the features are nearly the same as in the Sunflower smart patio umbrella except for some minor changes in aesthetics. The Blossom smart patio umbrella comes different colors of wood pole and fabric, allowing users to pick one to suit their space and decor.
Also Read: 12 DIY Swing Bed Ideas to Spruce Up Your Outdoor Space
This smart patio umbrella measures 282H x 254W x 254D cm and weighs about 62kg along with the base. If you want an elegant, self-operating parasol for your patio, get this one for approximately $7,500 right away.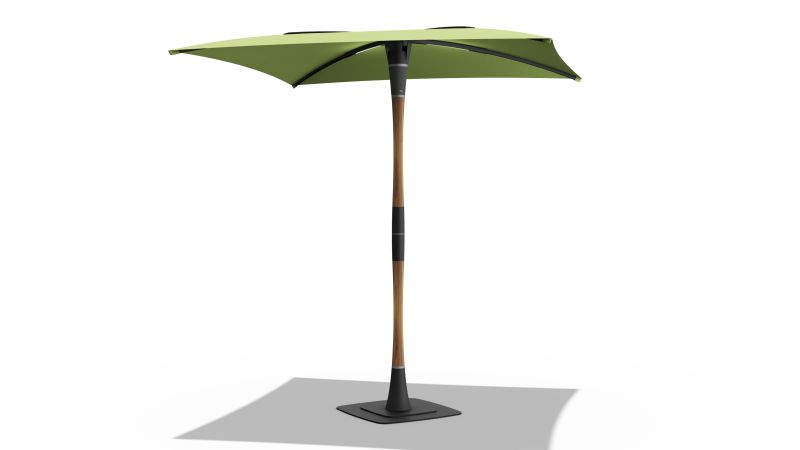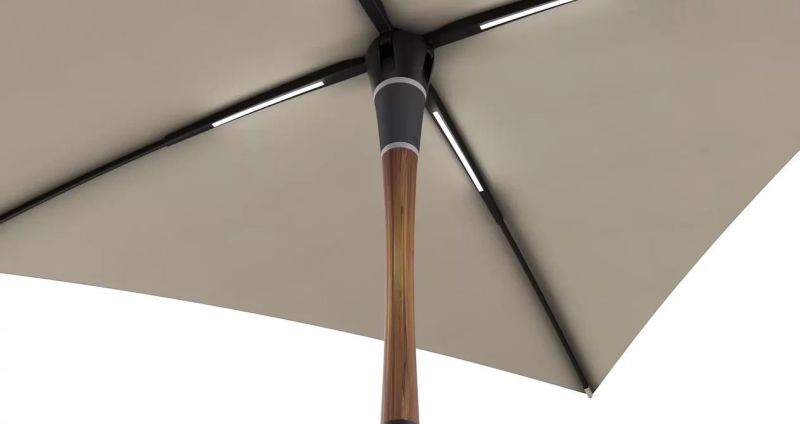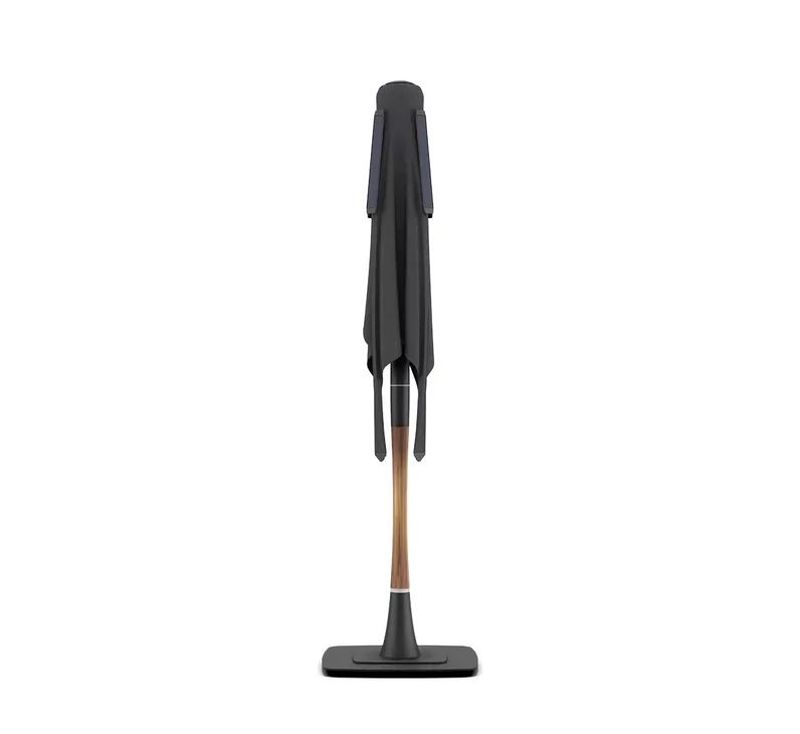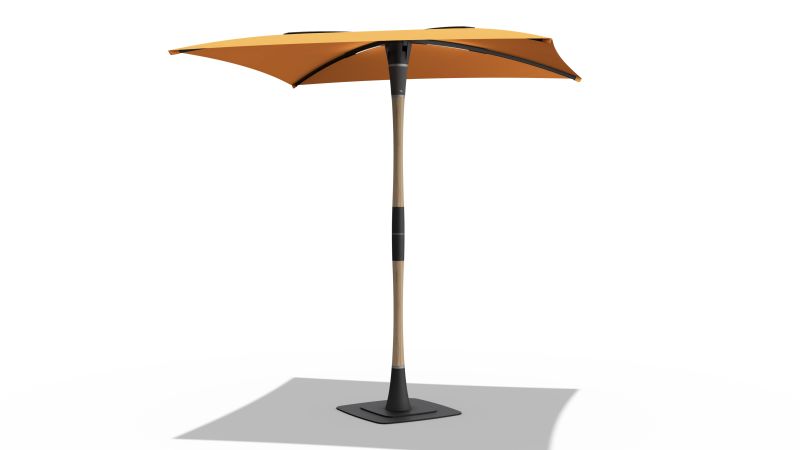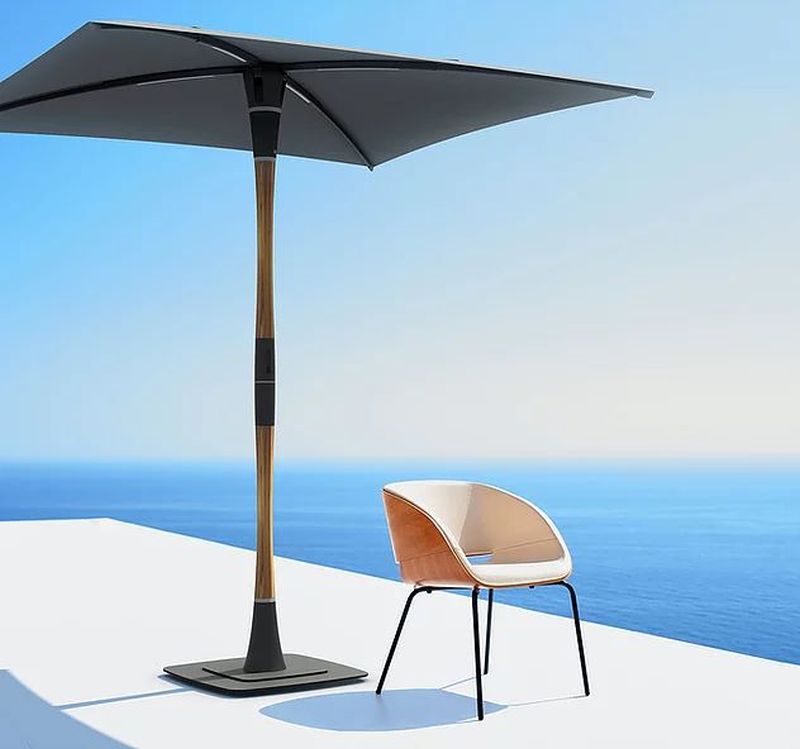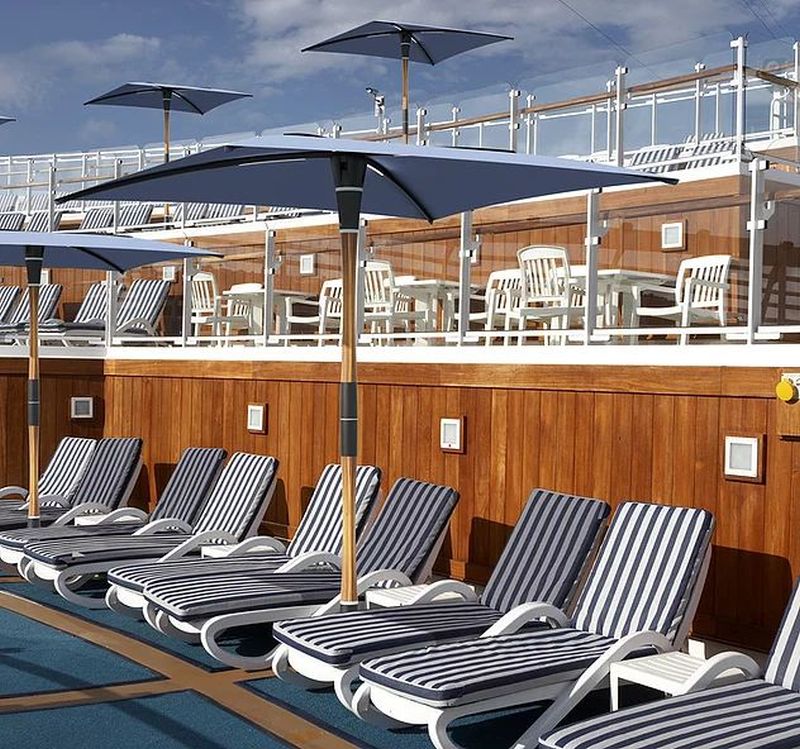 Via: HouseBeautiful