Brooklyn-based designer Chris Wolston is known for his distinctive design approach. The terracotta furniture collection featuring unusual shapes and designs is one of his popular creations. He has again come up with one-of-a-kind Nalgona wicker chairs that look like humans who will sit on them. Designed under his Forbidden Fruit exhibition at The Future Perfect, these limited edition chairs were also presented at Design Miami 2019.
Just like his other chair designs, these are also perceived as whimsical furniture units, embracing a sculptural human-like form. The legs of the chairs are designed like human legs while the hand-rests are conceived as arms with hands. The seating is also shaped according to the human body, seriously!
Also Read: Matt Thompson's Adirondack Chair Pours Drink, Gives Massage
Made from Colombian Mimbre (wicker) along with fuchsia painted steel frame, these chairs are soft yet strong enough to hold human body weight. These are made-to-order, available for purchase at The Future Perfect, price available on request.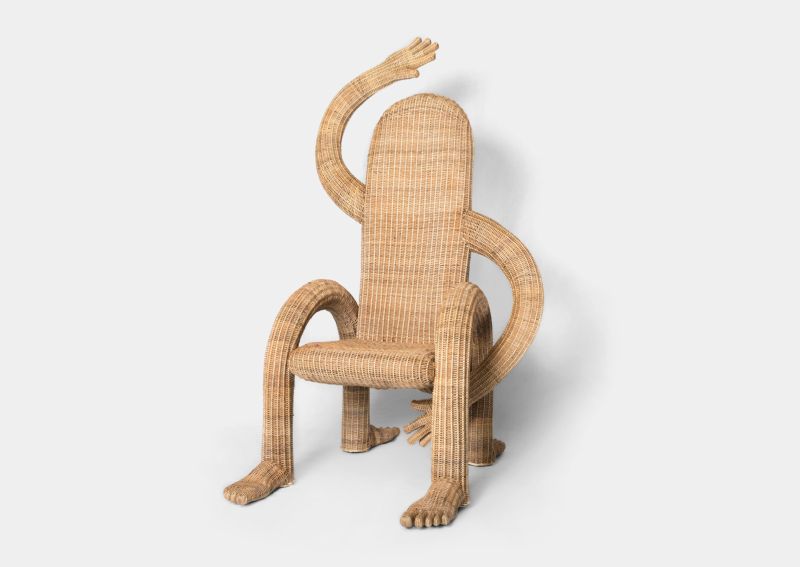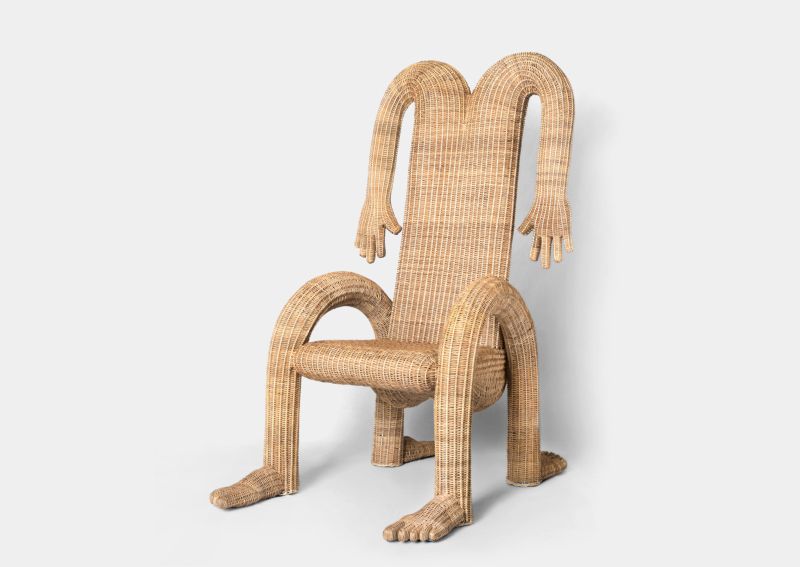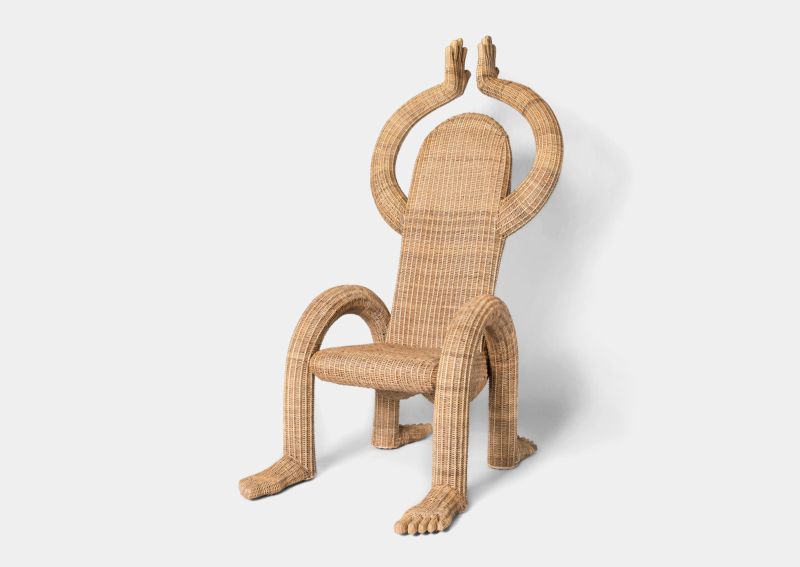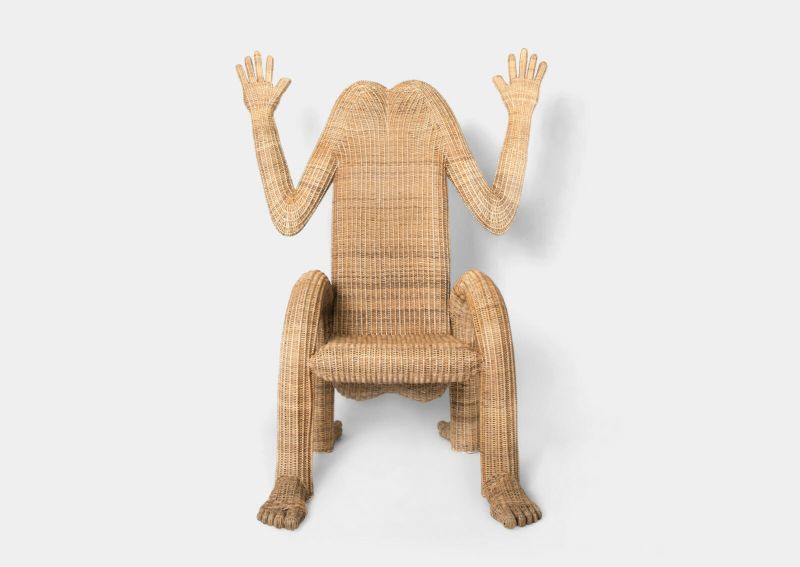 Via: ThisIsColossal/ArchitecturalDigest