Christmas is just around the corner and the time of celebrations and offering gifts is on. The one thing that will be on the minds of everyone is to present his/her loved ones a special gift this festive season. If you are looking forward to present a unique and functional gift to someone special, you are at the right place. Here are some home interior gifts that will add on to the grace of one's interior along with getting you praise for a perfect gift.
# NEKKO flower Vase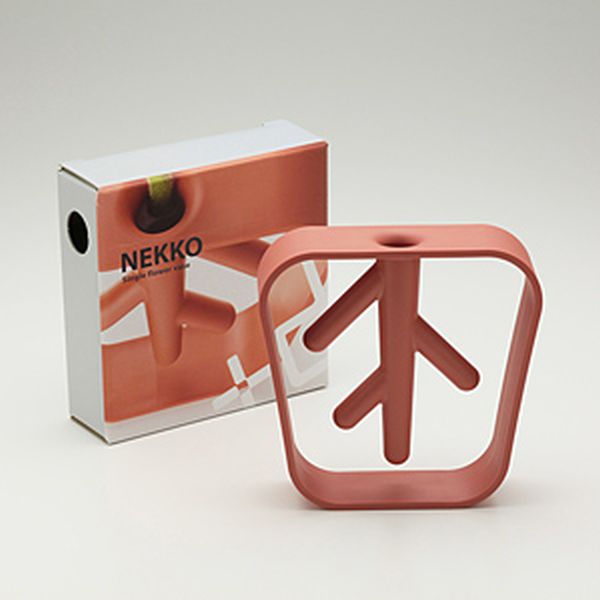 Inspired from nature, NEKKO is a single flower vase constructed from PBT Plastic. NEKKO means plant roots in Japanese which clarifies the design of vase. Manufactured by H concepts, the impressive flowerpot weighs 121g and comes with a dimension of 123mm x 34mm x 120mm. The NEKKO vase is available in variety of colors.
Buy: $15
# Cardboard Christmas Trees – Piccolo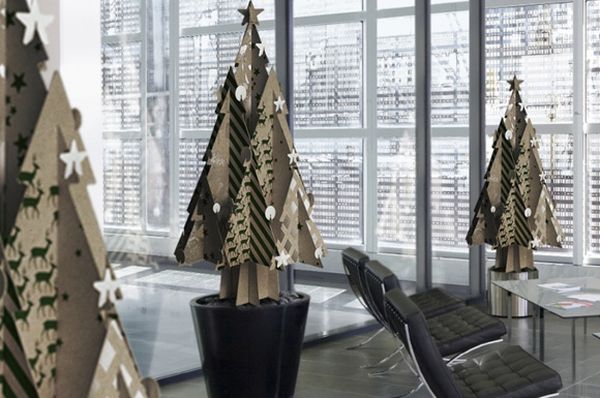 Add to your Christmas decorations with the ideal sized Piccolo cardboard Christmas tree. Made from 100% recycled and recyclable cartonboard, the Cascades Christmas tree is easy to assemble and store. The Piccolo Christmas is available in two colors: silver & green and white.
Buy: $17
# World's First Clock Aquarium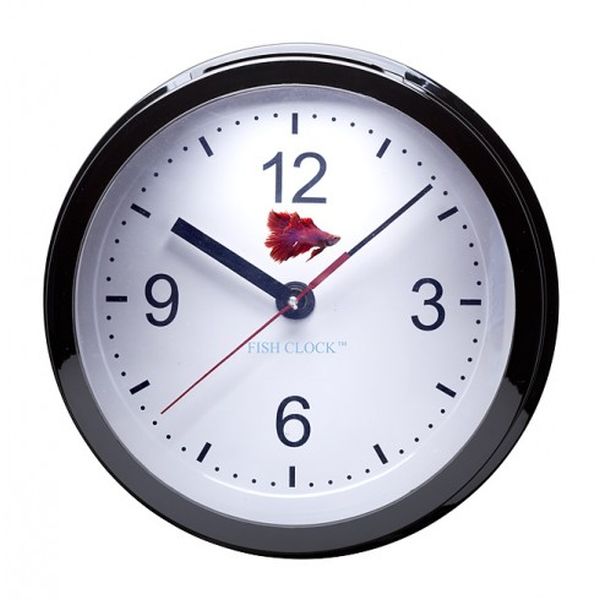 Betta Fish Clock by Aquavista is the World's First Clock Aquarium that is a pleasing home for your fish and an awesome home interior accessory too. It can be hanged anywhere like a normal clock and weighs only 11 pounds when filled with water. Made from shatter-resistant plastic and quartz clock movement Pearl, it is available in Black, Burgundy and Silver glossy finish.
Buy: $49.99
# Ienami plant pot by Metaphys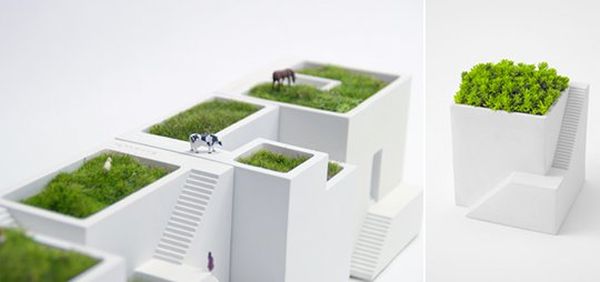 'Ienami' is a mini plant vessel shaped like a mini house model equipped with a staircase which leads to a green rooftop. Designed by Japanese accessories brand Metaphys, the rooftop planter is made from stone powder and is ideal for growing moss. Meaning a row of houses, 'Ienami' is available in four distinct versions: Hiroba, Roji, Zigzag and Tunnel.
Buy: $55
# Storystore Flex Shelf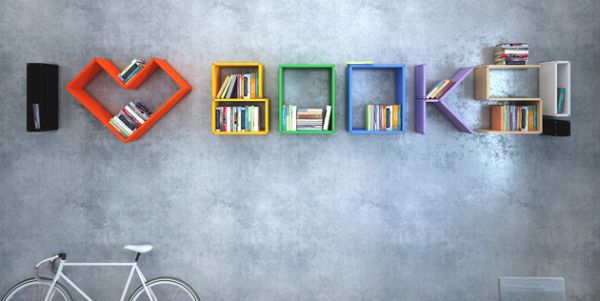 Flex Shelf set offered by Storystore gives you freedom of spontaneity and allow you utilize the space of your wall with fun. The shelving system comprises of modular panels which can be arranged in different designs and patterns along the face of the wall as per your liking. If you don't have time or enthusiasm to create your own patterns, pre-arranged designs are also available.
Buy: – 1850Ruble ($56) onwards
# Pivot Power Genius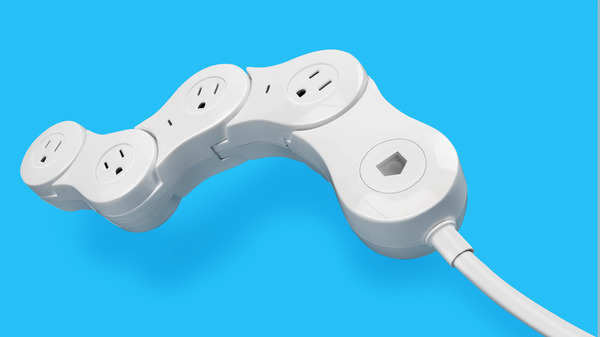 A very intelligent product that allows you to control the power supply with your mobile device. The Pivot Power Genius is an app-enabled version of the company's basic power strip. It bends to fit every sized plug without wasting a single outlet. The smart flexible power strip lets you control two outlets independently from your mobile phone.
Buy: $79.99
# Droog Flexlamp by Sam Hecht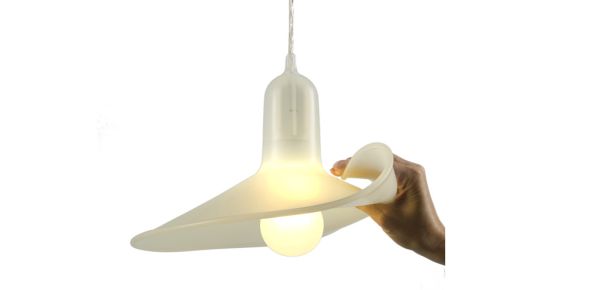 Perfect lighting interior gift for a friend with naughty kids, the Flex Lamp by Sam Hecht is constructed from a soft and elastic silicon compound. The lamp is flexible and can bend with a slight pressure from your fingers. This interesting modern accessory is an ultimate gift that you can present your loved one this Christmas.
Buy: $119
# Perpetual Calendar No.1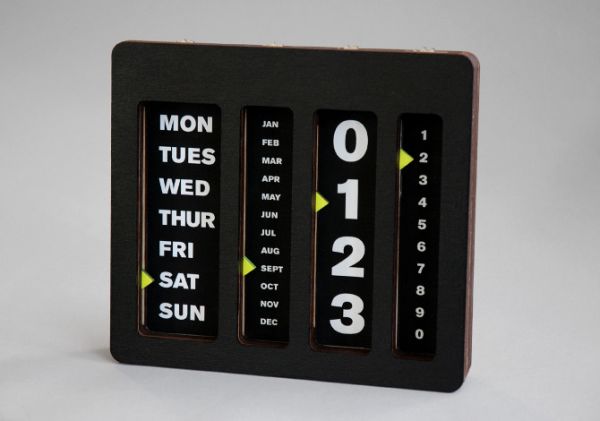 Designed to captivate the user in identification of the passing of time, the Perpetual Calendar No. 1 by Caste studio is completely hand assembled and comes with a deliberately kept manual date-change mechanism. Inspired by Dieter Rams, Enzo Mari and Massimo Vignelli, each calendar is made from CNC laser-cut Baltic Birch plywood parts.
Buy: $185
# Bolla Wine Rack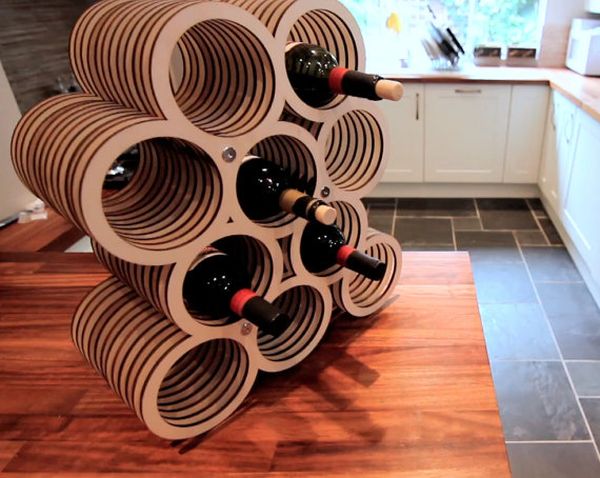 If you are expecting lots of wine bottles coming home this Christmas season, then you must get yourself a storage place. The Bolla wine rack allows you to store 11 regular sized wine bottles. Handmade from poplar plywood and steel, the wine rack comes with three pine support rods. The idea behind the design was to create something complex by repetition of the simple singular form.
Buy: $200.84
# Modular Storage System by Quad35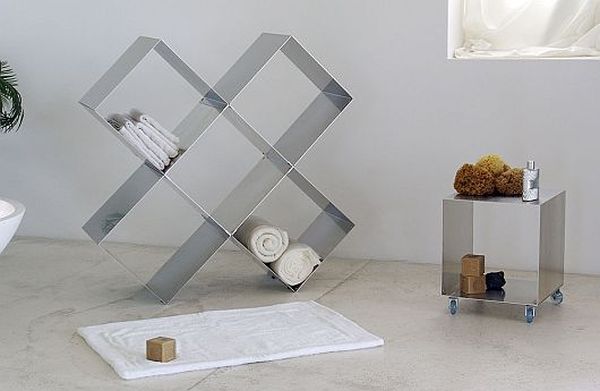 The Quad modular and decorative storage system designed by Dom Trapp is elegant and simple idea that solves number of storage needs in a home. Made from 100% recyclable steel, the basic unit is a perfect cube with each side measuring 350mm. The storage system is available in various shades and can be arranged in different geometric forms as per one requirement.
Buy: $413 (€300)
# TÎAN – White and Oak Bicycle Rack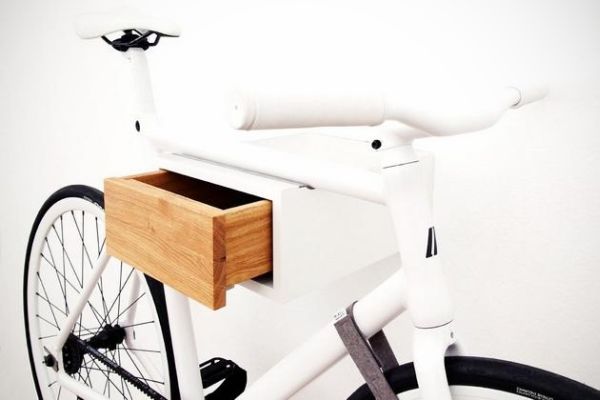 A perfect combination of function and style, Tian is a minimal bicycle rack that also works as a functional drawer for your bicycle. The tip-on system allows an easy and closing procedure. Handmade in a social workshop in Berlin, the bicycle rack measures 30 cm x 34 cm x 15 cm and weighs 6.5 kg.
Buy: $475
# LED wallpaper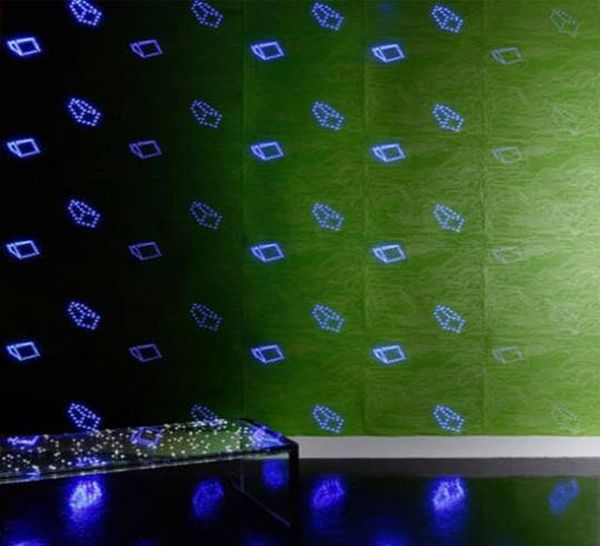 The LED wallpaper by German industrial designer Ingo Maurer can serve as a striking gift that will light up the wall of your loved one. The 320cm tall and 60 cm wide innovative LED wallpaper is fitted with 48 white, 60 blue and 60 red LED each to create a beautiful pattern on the wall. Consisting of electronic ballasts including programming and aluminum baseboard, the LED wallpapers are available in Red, Green and White colors.
Buy: $3635 (€2,640)
# Ruckstuhl Legno-Legno rugs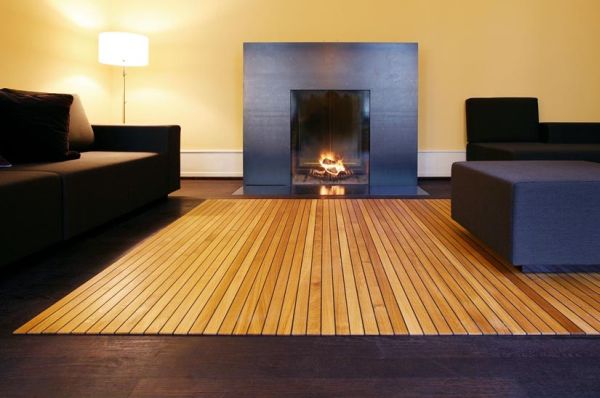 Giving the first impression of hard flooring, a closer look reveals that the Legno-Legno rugs by Ruckstuhl is a carpet made from long strips of wood and flexible polyurethane. Good thing is that it can be rolled up like a regular rug and can be kept for further use. It is available in 5 different color options.
Buy: Price on request