Hunting for cool Christmas gift for a die-heart auto aficionado can be a daunting task, especially if you're someone who rarely follows the latest automotive trends. Everyone wants to give their loved ones something that will amaze, impress and inspire them; but that is much easier said than done when it comes to choosing a perfect Christmas gift for an automotive lover.
If you are the one who doesn't have a clue about what to gift your auto-obsessed buddy this Christmas, consider following this guide having impressive and unique Christmas gift ideas that'll be appreciated by every automobile enthusiast with all their heart.
Paperweight
If your budget doesn't allow you to buy a pricey gift, then give your friend this small race car gear and wrench paperweight. He/she will love sporting it in the office or home on their desk. The special thing about this car gear paperweight is that the gear was originally used in a 700+ bhp Caterham F1 race car driven by Heikki Kovalainen & Vitaly Petrov during the 2012 Formula One season. Your F1 lover friend will forever keep it as an antique, we bet.
Buy: US$48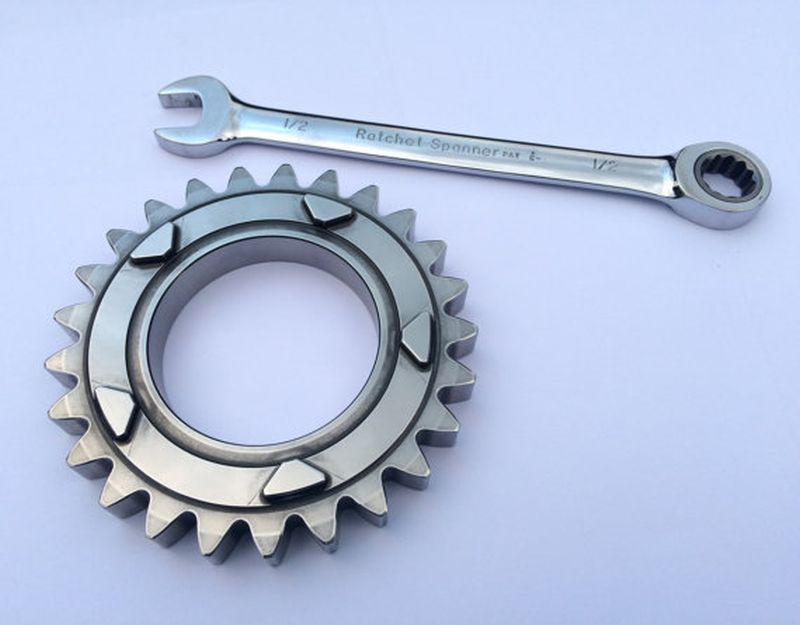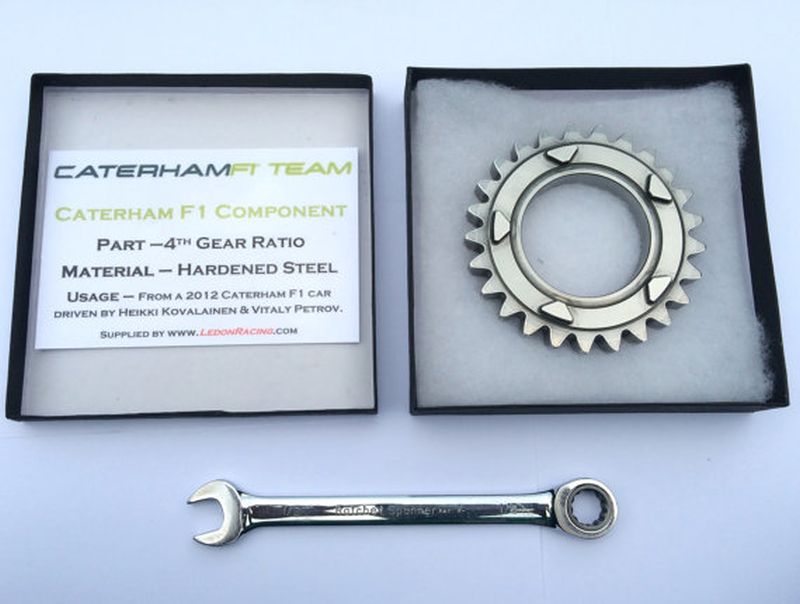 Illuminated Christmas tree
Gift your pal this illuminated tabletop Christmas tree that pays tribute to the iconic American muscle car, the Ford Mustang. The tree consists of five replicas of actual die-cast pony coupes; each with their sporty, long front ends, short rear decks, and embellished with chrome-like finishes and silver-tone Ford emblems, which grace the tree. The little Christmas tree will be a great decorative accent to be placed on an office desk or bedside table for a Muscle car fan.
Buy: US$130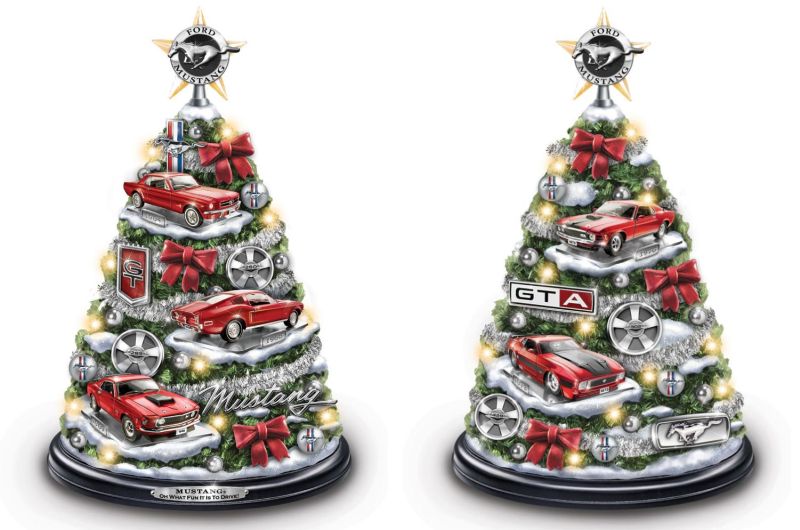 Volkswagen bus toaster
If your friend is a little hippie and always talks about owning an RV bus, then you should surprise him by gifting this toaster, which is designed to look like a mini Volkswagen Bus. This portable toaster comes with the ability to toast two bread slices at once. It toasts breads perfectly forming a Volkswagen signature on both sides of the bread slices. Certainly a perfect gift for RV lovers, available in two lavishing colors – red and green.
Buy: US$199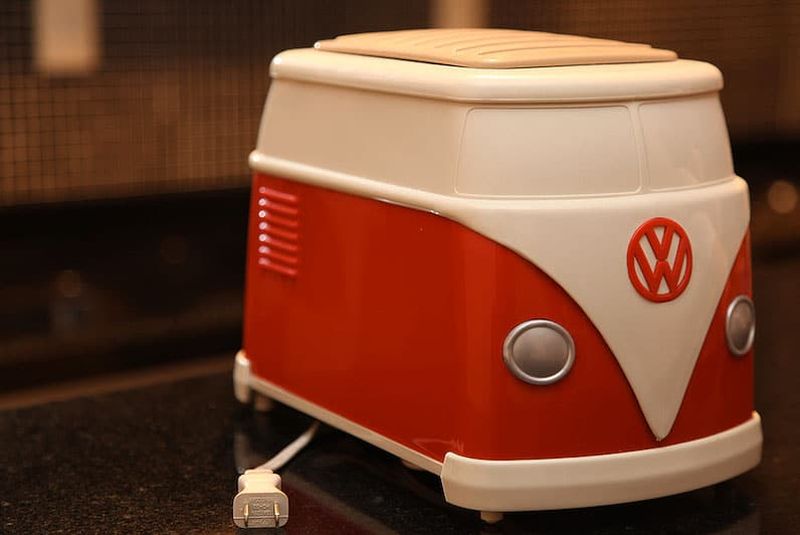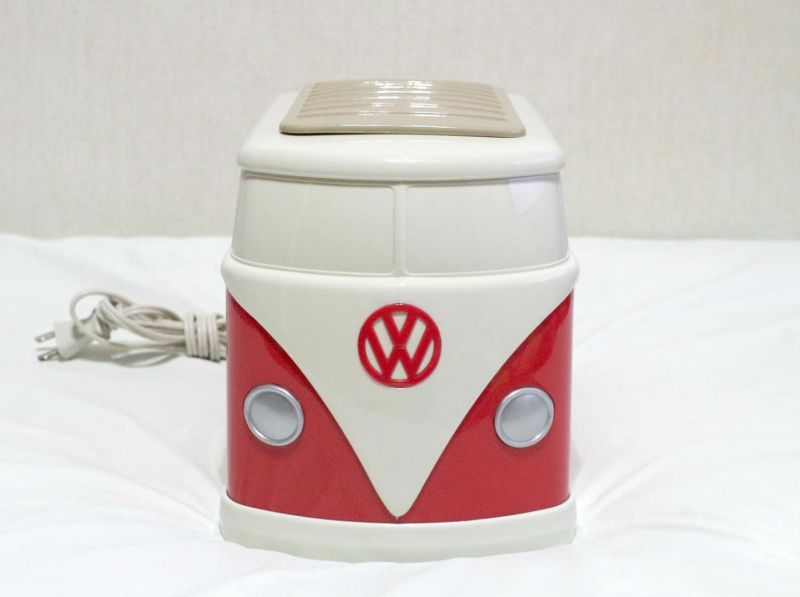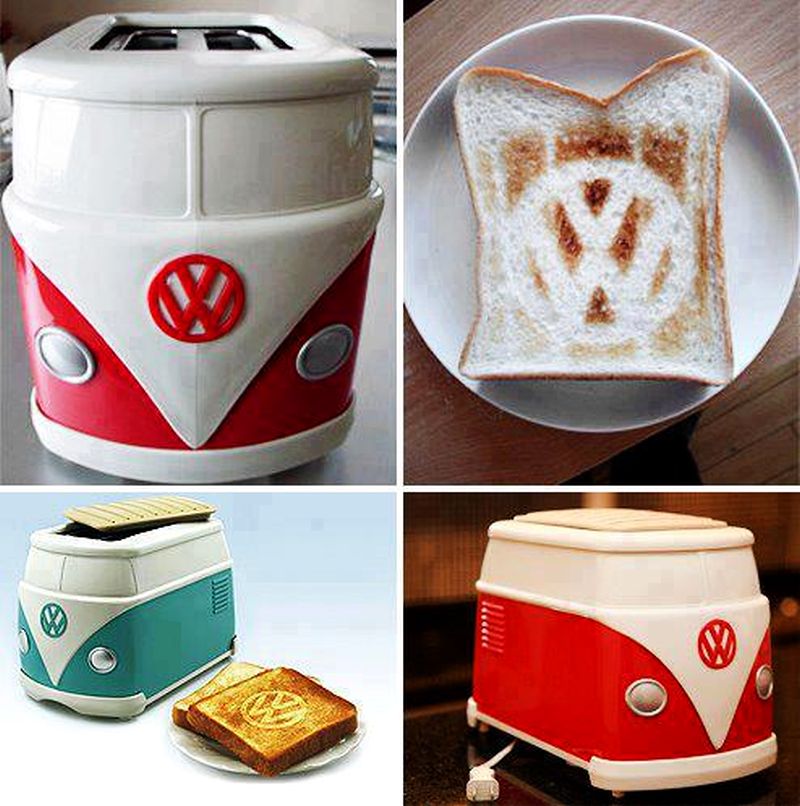 Brake Disc Wall Clock
If your buddy is obsessed with racing cars, cheer him by gifting this 8 Piston Racing Brake Disc Wall Clock that looks geeky, as well as sporty in any room. The life-sized FORD GT brake caliper clock is a unique timekeeper, and a great piece of wall art for any home. The wall clock comes with an official Ford GT logo at the center that will certainly impress sports car aficionados.
Buy: US$200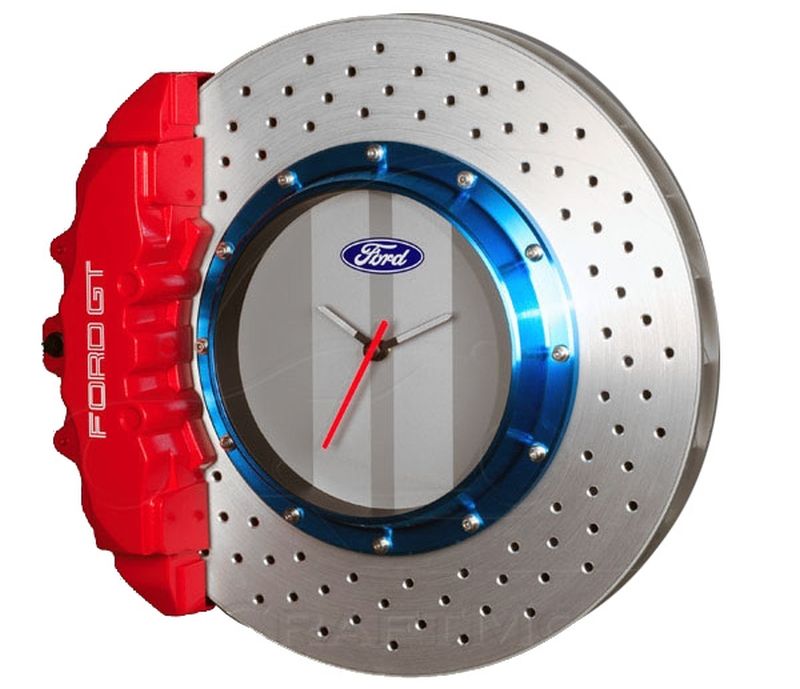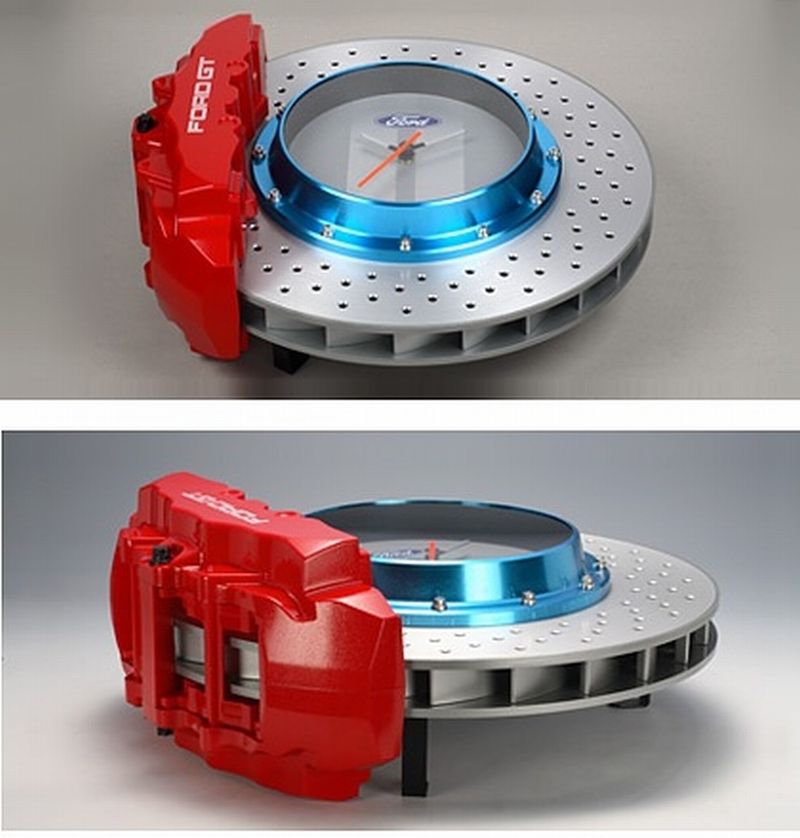 Wall art
Gift your classic car lover friend this classy wall art made from the Original 8-point Auto Antlers. The super cool wall art looks plush in the living room, and clearly defines a vintage car lover's affection for antique cars. The Wall art is certainly a perfect Xmas gift for people who love decorating their space with antiques and have a profound fondness for classic cars.
Buy: US$400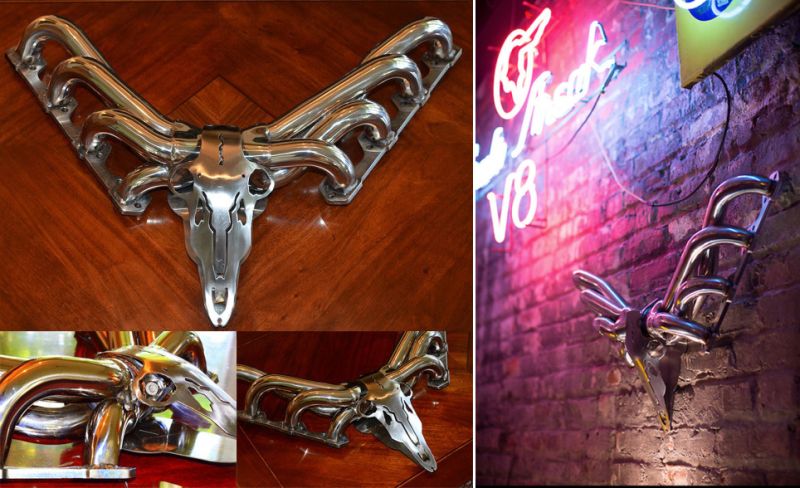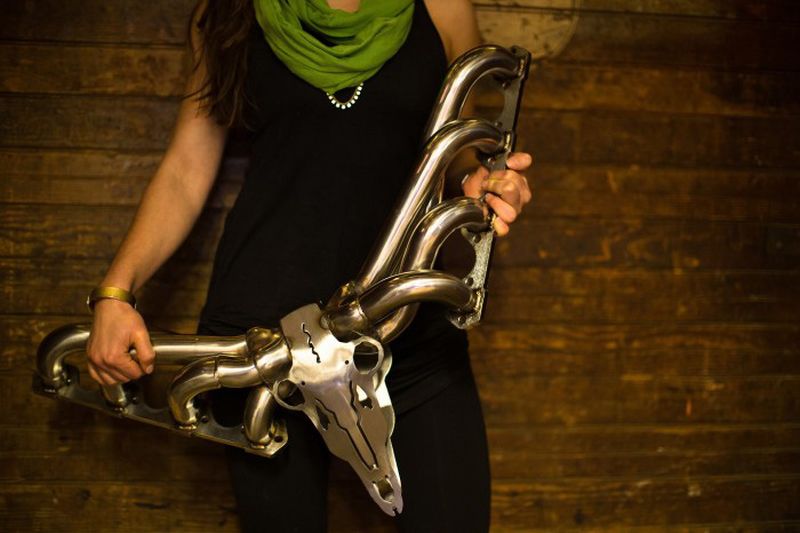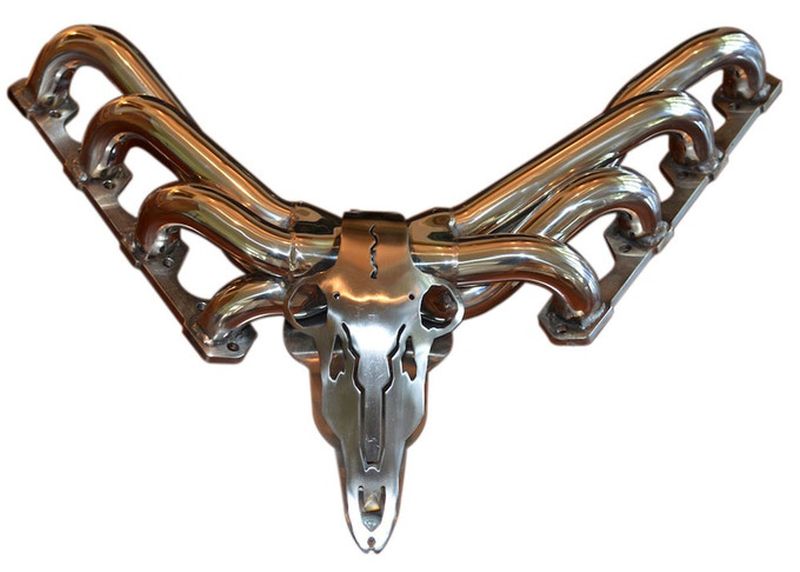 Wood burner stove
Gift your friend this attractive and functional wood burner to enjoy a nice campfire at night. He will surely love the fancy wood burner stoves by Cheshire-based steel fabricators, Creation Fabrication. The stylish wood burners with VW logo on the front can be a great Christmas gift for a Volkswagen owner. The burner will lend your car lover friend's backyard a unique touch.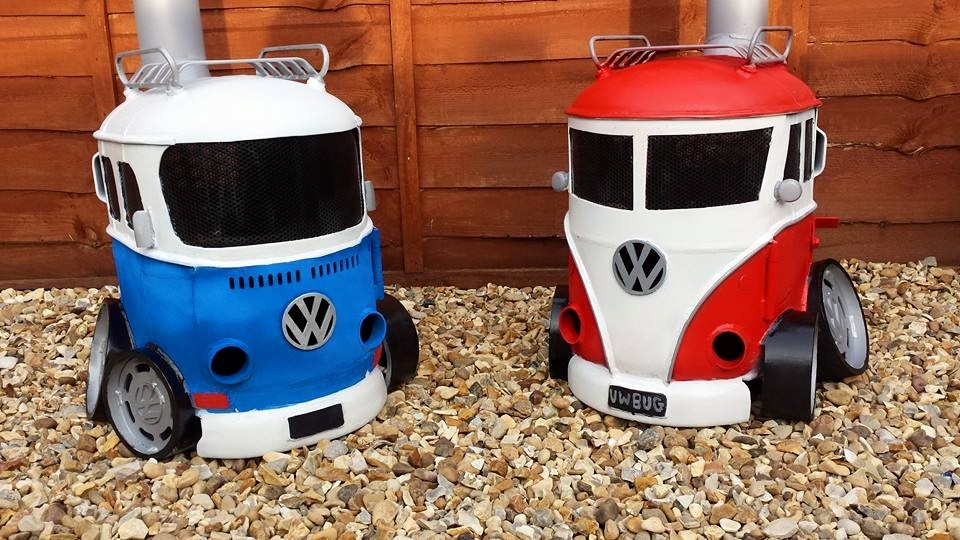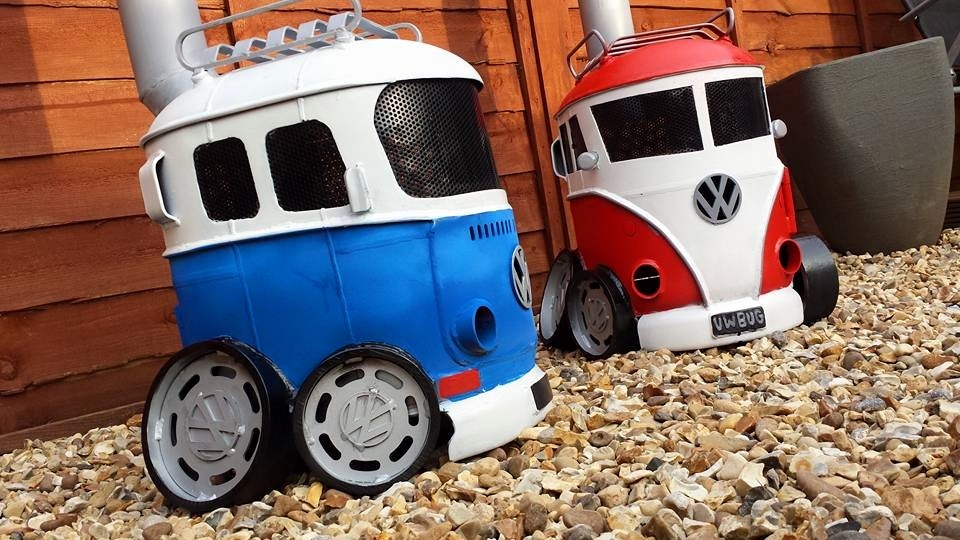 Coffee maker
If your car-obsessed friend likes to have coffee frequently, then nothing will be better than giving him this trendy coffee maker carrying the appeal of a luxury car interior. He'll love the analog dials at the front that show heat intensity, and the power start button that let you turn on the coffee maker.
Starting the coffee maker seems as if you are starting a lavish car with an elegant shiny finish. Talking about the taste, the coffee maker really delivers perfectly brewed coffee with just the right aroma. The cool coffee maker is available in four different appealing colors – red, black, brown and silver.
Buy: US$453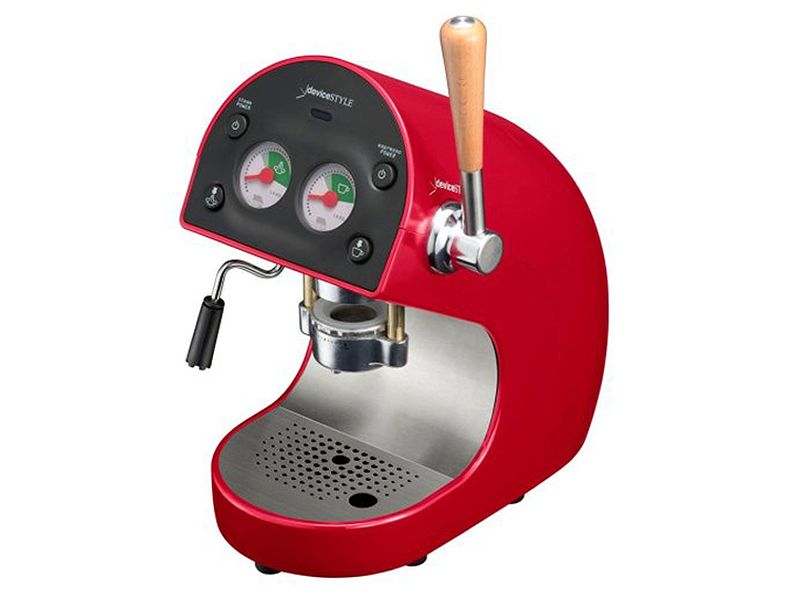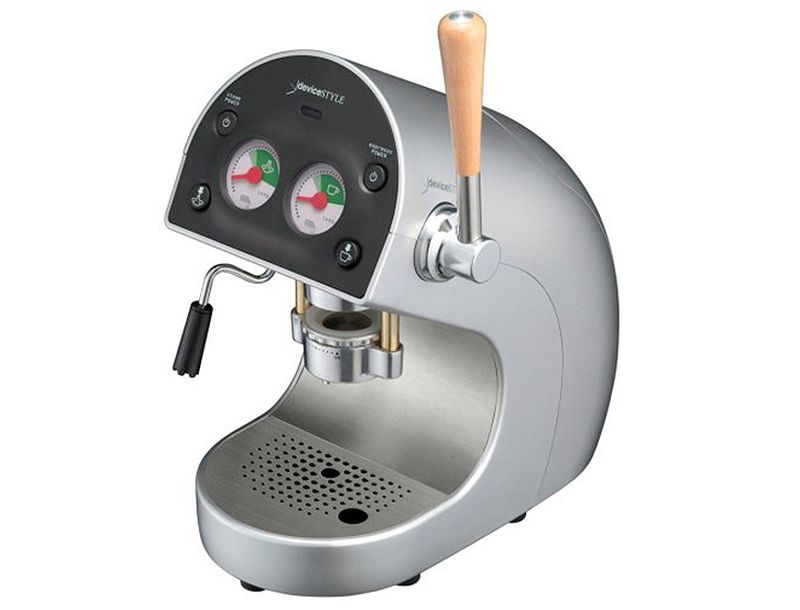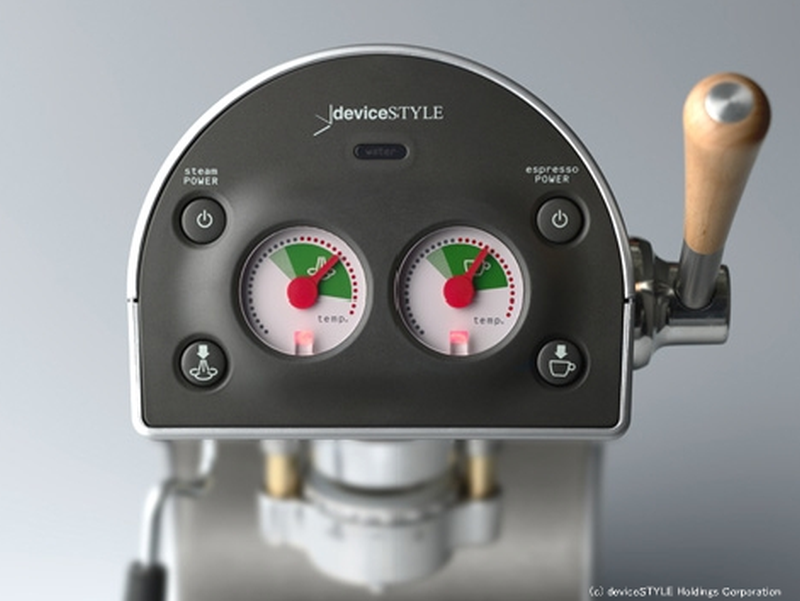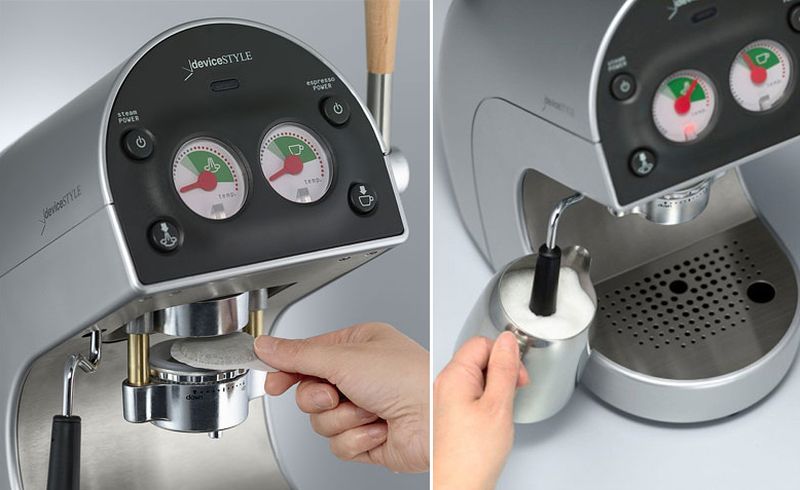 Porsche 911 Bluetooth speaker
This super trendy Porsche 911 Bluetooth speaker is a perfect gift for a techie car lover. Made from the actual tailpipe of Porsche 911 GT3, the portable wireless audio box is designed especially for sports car enthusiasts having a fine taste in music. Equipped with Bluetooth 4.0 and apt-X technology for seamless music connectivity from smartphones, tablets and PCs; the speaker delivers thumping 60-watt audio power.
This elegant speaker will be a unique accessory for a car lover's home, which he can sport on his living room desk or beside the side table in the bedroom.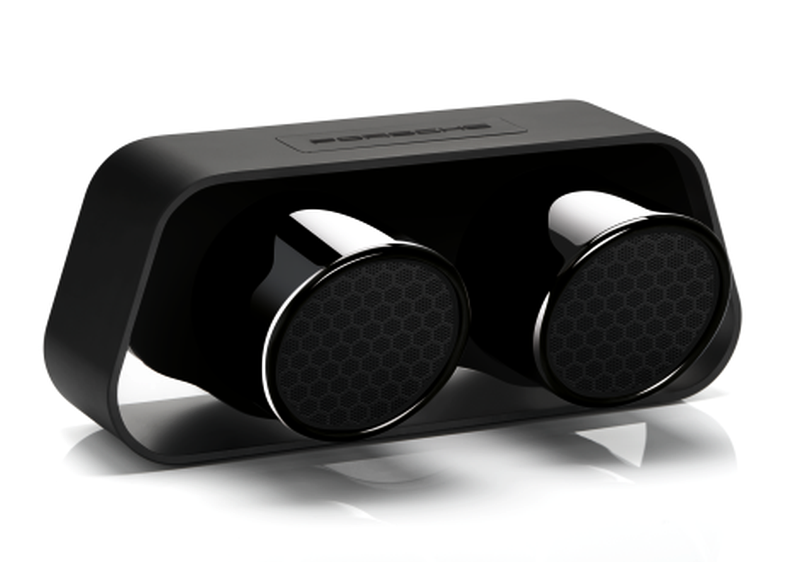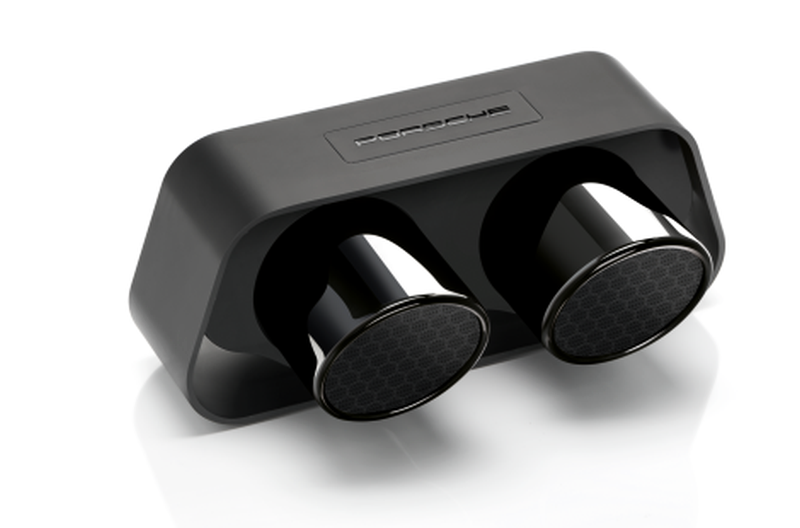 Porsche wine cooler
This Porsche wine cooler will be the ideal gift for ones who love having wine sitting in the back seat of their luxury cars. Designed by Porsche Engineering services, Germany, the exclusive bottle cooler is crafted by re-purposing a ribbed cylinder from the early air-cooled Porsche 911S (G-Series) model. This classic cooler comes with an anodized aluminum base, and elegant body with automated details on the top.
Buy: US$680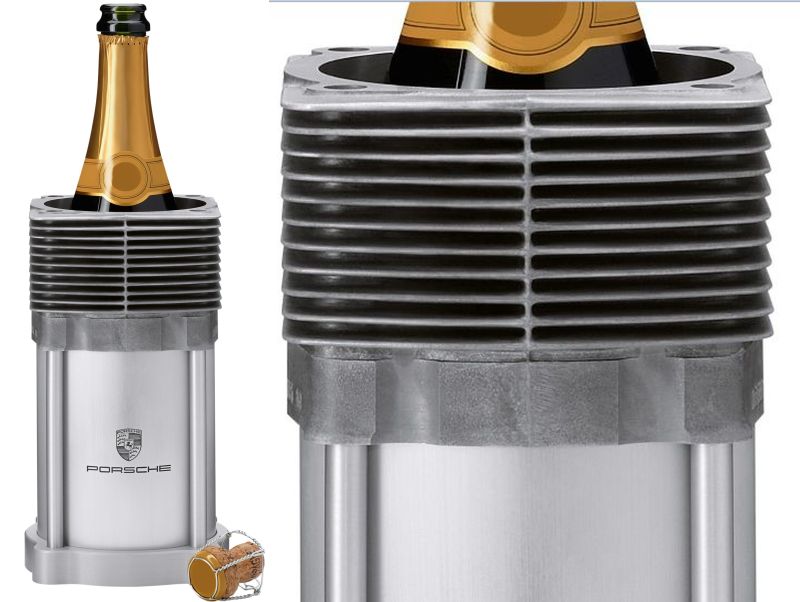 Renault F1 lamp
Gift your friend this limited edition lamp repurposed out of used gears of Mercedes-AMG Petronas Motorsport racecar driven by Lewis Hamilton and Nico Rosberg in 2013 Formula One racing season. The lamp is designed especially for those avid car lovers who love to own every object associated with Formula One races. The mood lamp with the chrome base and Ebony blacktop are a perfect decorative for the homes of sport car lovers with an element of the racing world.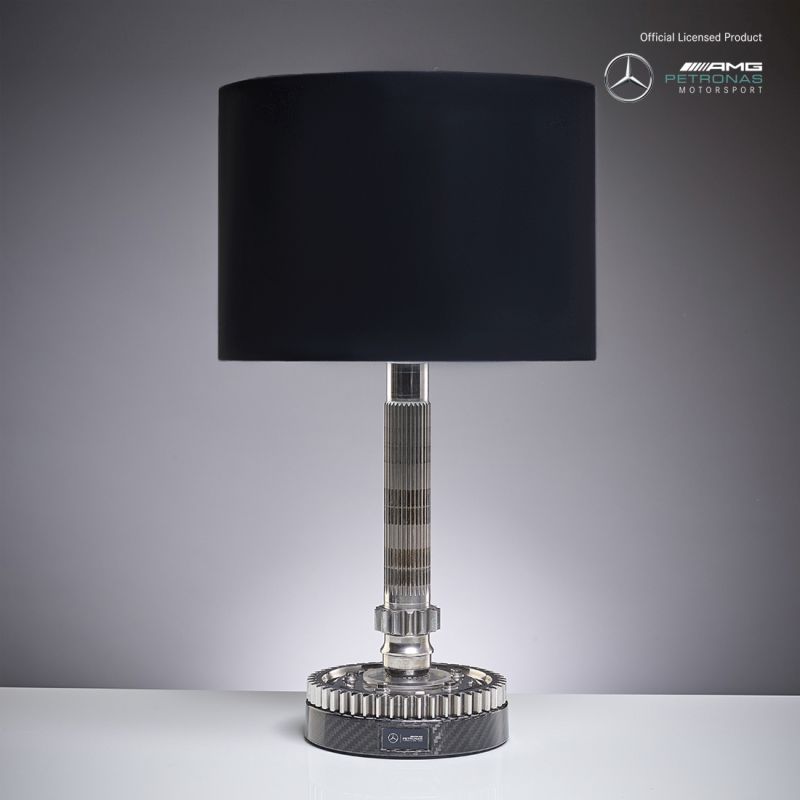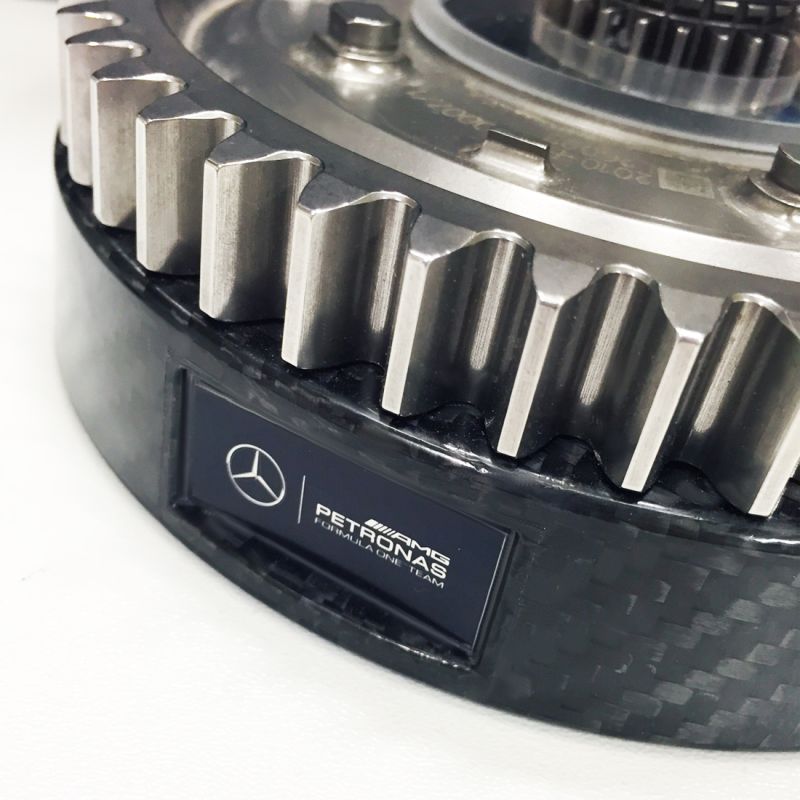 MINI Refrigerator
If your friend loves owning things inspired by luxury racing cars, then gift him this amazing refrigerator designed by Gorenje Group and British Motor Corporation – MINI. The limited edition refrigerator is inspired by the graceful MINI John Cooper Works models to make your kitchen impressive, just like the MINI. The smart refrigerator comes with A++ energy, LED Display panel control, bottle holder, optimum micro-climate experience and an original MINI-logo at the front. This fridge will certainly appeal to any car lover.
Buy: £1,149 (approx. US$1,150)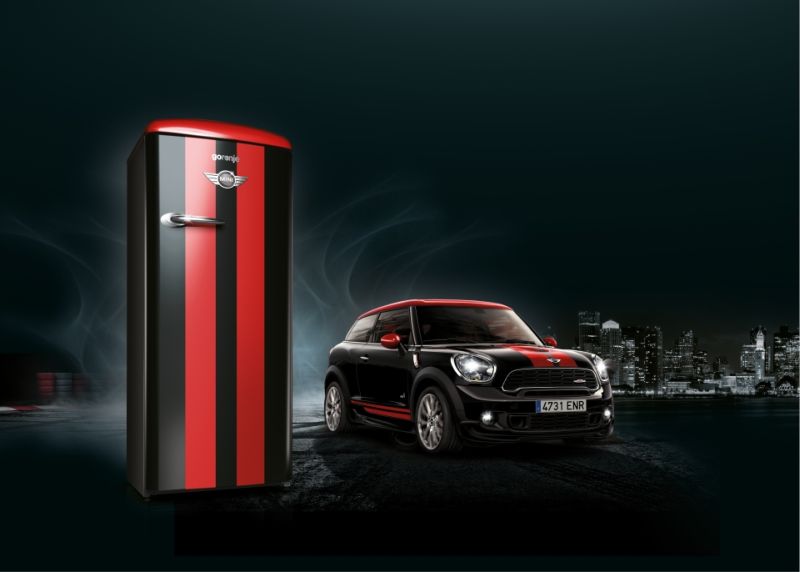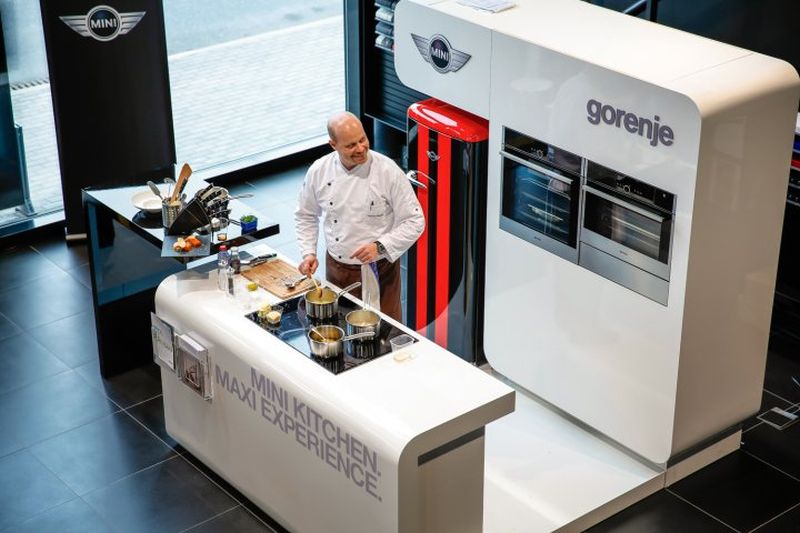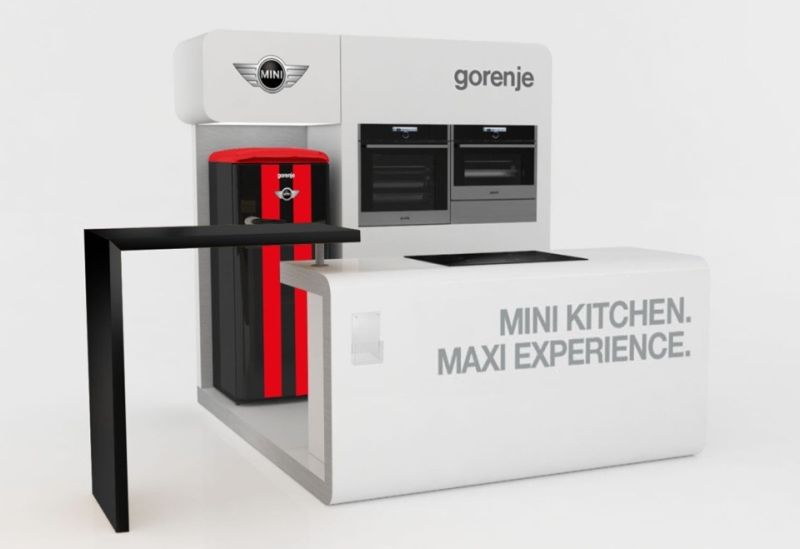 Coffee Table
How about gifting your friend a cool coffee table built with recycled Japanese motor bike components from the 70's and 80's. Have a look at this chic coffee table, isn't it classy enough to make an automobile lover's home look geeky? Certainly, it is undeniably precious for a bike lover. Made with handsome brushed copper and steel bezel, the 36 inches high coffee table comes with a round top with 34 inches diameter.
Its legs are made from brushed chrome fork tubes that support three metal springs to carry the smart table top. The coffee table is just one awesome compliment for a bike lover's interior space.
Buy: US$1,499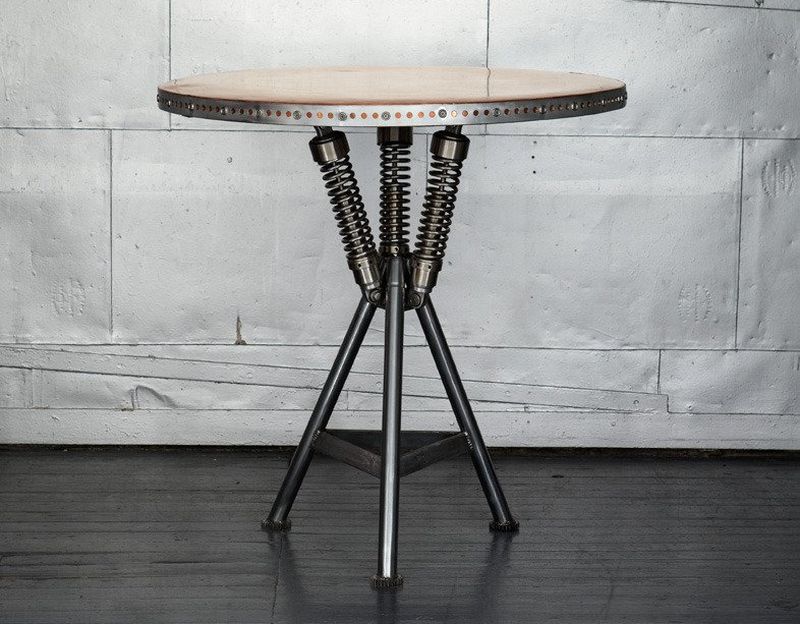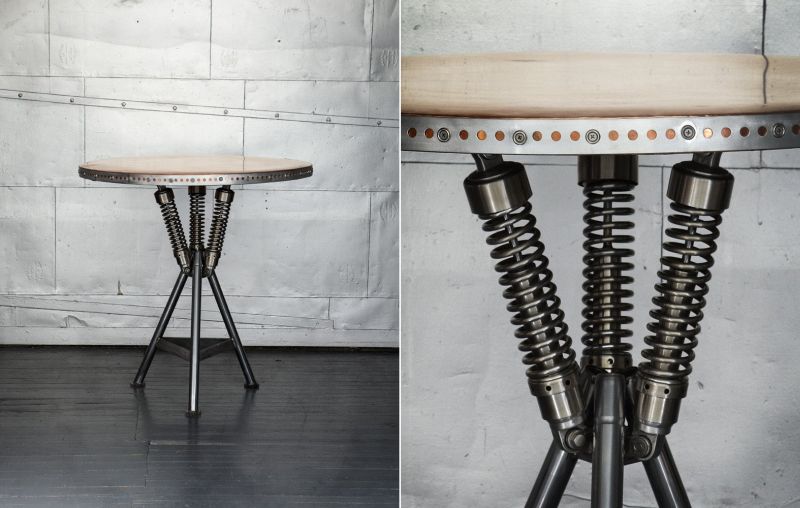 Ferrari engine woofer
If your friend is a die-hard Ferrari fan, surprise him by gifting this ultimate woofer system made with Ferrari engine. The product is completely handmade in Italy using wood, aluminum, and steel with the powerful F1 Ferrari 052 engine. The smart speaker is Bluetooth-enabled and connects to all smart devices. It also comes with RCA connection to let you hear your favorite music like never before.
Buy: € 5000 (approx. US$5,870)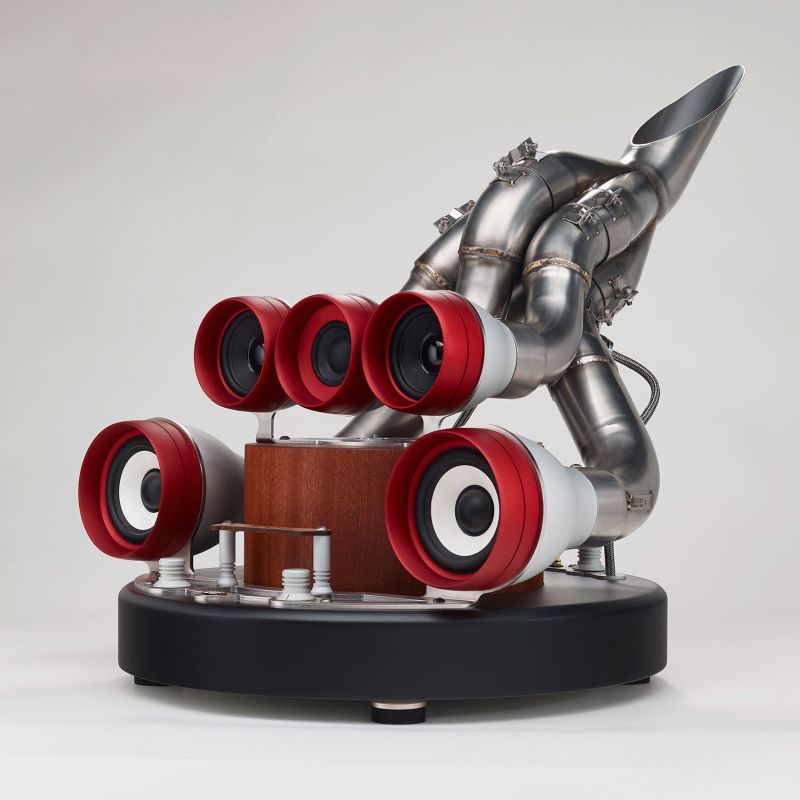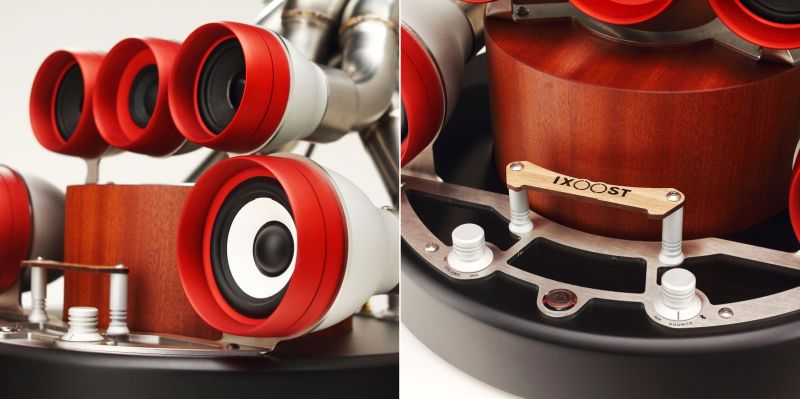 Mini Bar
The most elegant thing you can gift a car lover is a mini bar made originally to look like the front facade of the celebrated Fiat 500 model. Have a look at this ultra chic mini bar, 'Smeg 500' by the Italian brand Smeg. The chic bar comes with the 100L boot storage, and the access to the mini bar can be smartly achieved by opening the car bonnet. Once you have opened the bonnet, the interior exhibits the authentic design and finish of the original Fiat 500 model.
You can buy this stylish mini-bar in different color variants including red, white, blue and green. It can be a great X-mas gift for the friend who wants to have a stylish mini bar in his house.
Buy: €8,999 (approx. US$10,568)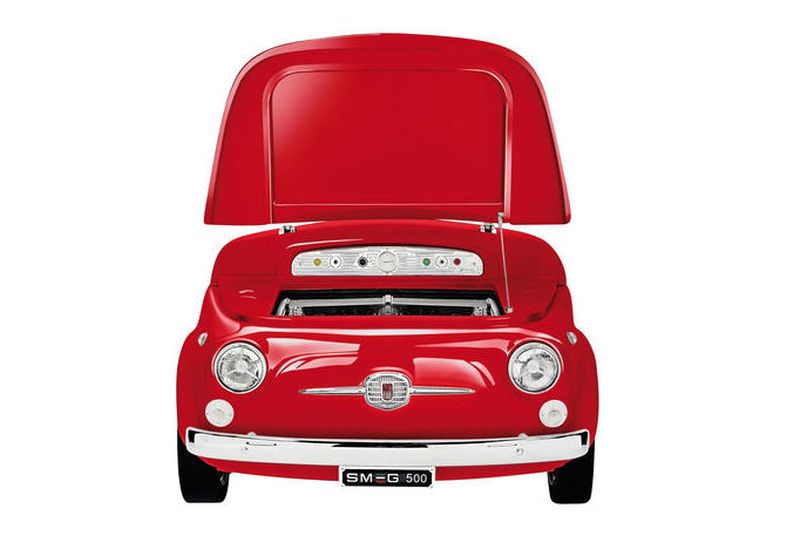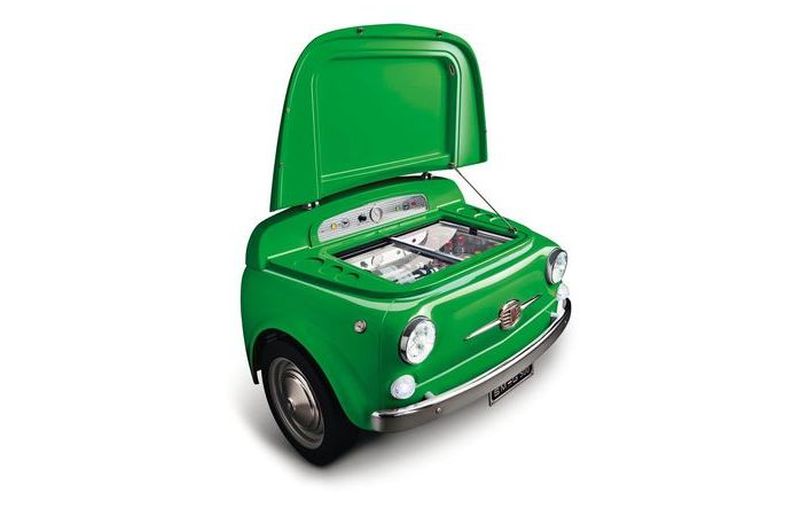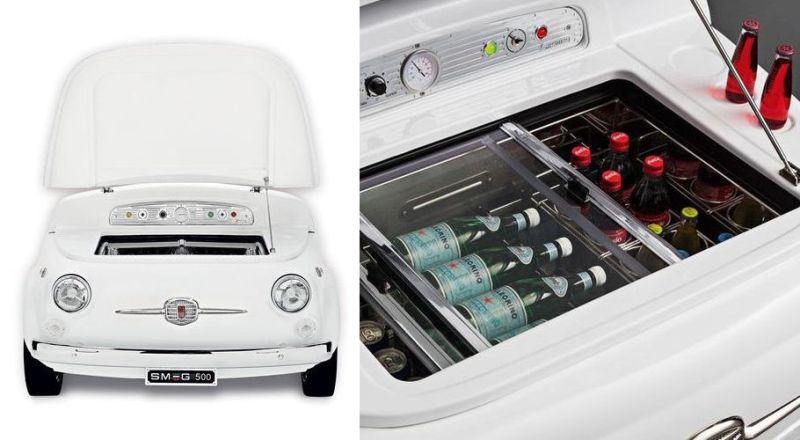 V12 espresso machine
How about surprising your car aficionado pal by giving a trendy coffee maker which mimics a Ferrari engine? This is a great idea if your friend eats, drinks and sleeps with a racing car on his mind. Manufactured by Espresso Veloce using aluminum, magnesium, and titanium as a main building material; the V12 espresso machine resembles the iconic V12 Ferrari Engine.
While,it's coffee brewer and filters look much like the exhaust tubes and oil filters of the racecar, it is for sure that just a sip of coffee brewed from this machine will teleport your auto lover friend to the racing world (of course in his thoughts)!
Buy: US$12,000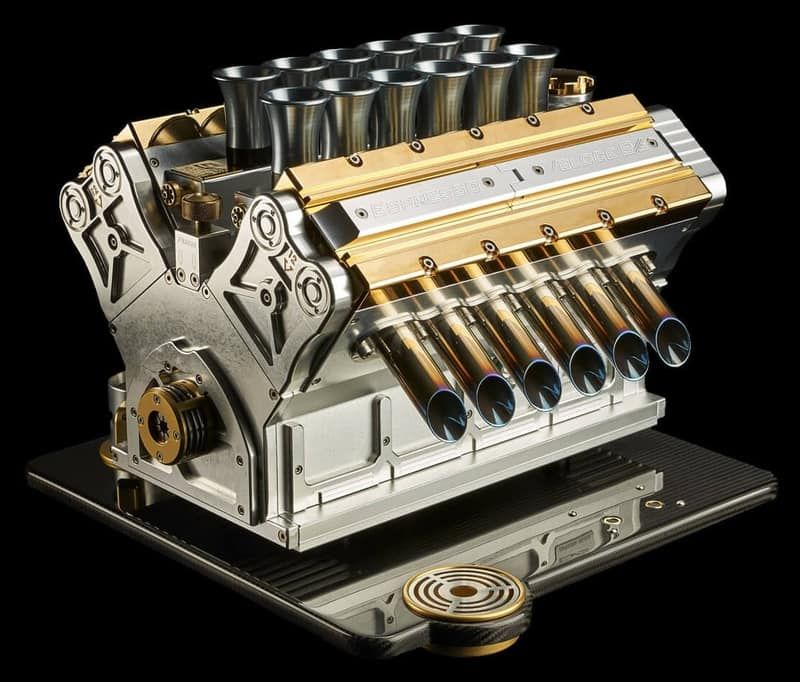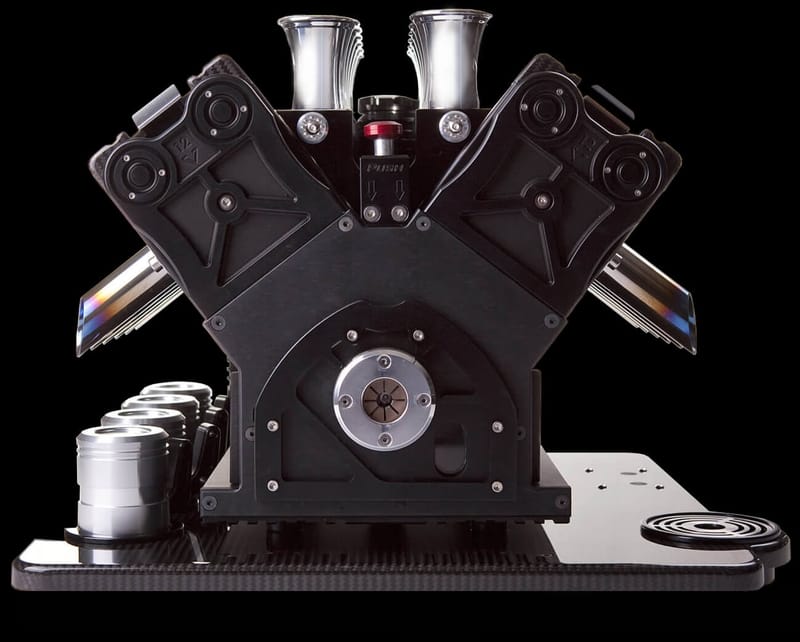 Bugatti Veyron desk
No automobile lover can hate Bugatti Veyron! The sex appeal it carries is just undeniable and leaves any auto enthusiast astonished. We are not telling you to spend millions buying Veyron for your friend. So, here is a cheaper option for you. Surprise him by gifting the Bugatti Veyron desk with the same appeal of the orignal Veyron.
It is a great deal, since the desk exactly replicates the shape of the high performance beast. Painted in the car's signature two tone color (blue and black), the desk also features Bugatti's iconic grill, headlights as well as black alloys.
Buy: US$22,800