From being a best friend to your number one supporter, probably your mom has been with you through all the different phases of your life. So, this special lady deserves a holiday gift that's as amazing as she is.
But finding a perfect gift for mom can be challenging – as she can be choosy about things. That's why we have compiled a list of some must-have holiday gifts for the most important woman in your life.
1. Dishwashing Scrubber Gloves for Cleaning Dishes & Everything Else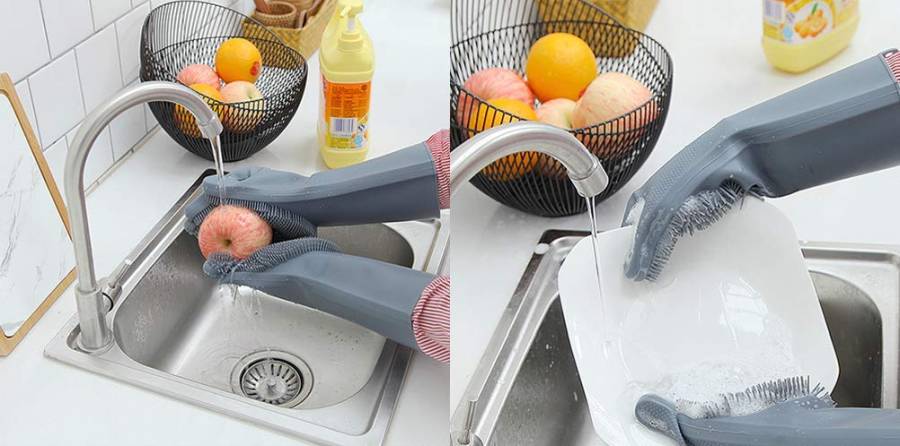 Looking for a convenient and effective way to clean your dishes or perhaps get those hard to reach surfaces squeaky clean? Saksak Silicone Cleaning Scrubber Gloves is something you need urgently. This multipurpose kitchen accessory can help clean anything from your dishes to floor and car, and also lets you pamper your pet. Yeah! It does it all.
The reusable silicon cleaning gloves make for a perfect gift to the women in your life, especially your mom. These gloves have silicon scrubber bristles which quickly cleans any kind of dirt, oil stains or smudge from the surface of utensils, floor or other objects. Moreover, it keeps your hands and arms from getting dirty which is a big plus when you have to do hardcore cleaning tasks.
Also Read: Gifts You can Buy for Mom
These gloves are very easy to clean after the task is finished and storing them is also not going to be much of a hassle. Fact that they are resistant to extreme temperatures, makes them usable for virtually any kind of cleaning task you want to throw their way.