Today is the time when you can add any upgrade to incorporate style and functionality to your living space. However, sometimes new updates like additional cabinets or other furnishing options only add up to more mess. The main goal of renovating your home is to make it more practical and not full of clutter.
So, instead of creating a mess of cabinets, baskets or bins, why don't you try to make storage the cornerstone of your home renovation? Creating new and plentiful storage spaces should be the number one goal of any major home renovation project because it will enhance the versatility of the home and also increase its value in the long run.
The biggest mistake most homeowners make when adding more storage space is to rely on traditional cabinets and closets. In reality, there are plenty of clever and stylish ways to add storage to home, for both general-purpose and specifically tailored use. Here are some of the most interesting options.
Under-Stair Storage
In multistory homes, it's not uncommon to have a closet tucked right into the space underneath the stairs. Due to the slope of the stairs, however, most such closets waste some valuable space where the stairs meet the floor. To remedy the problem, consider pull-out drawers at the bottom of the staircase that makes it easy to access the wasted space from the outside. For the intrepid, it's possible to remove the closet entirely and convert the entire space to a structured pull-out organizer that blends right into the surrounding wall when not in use.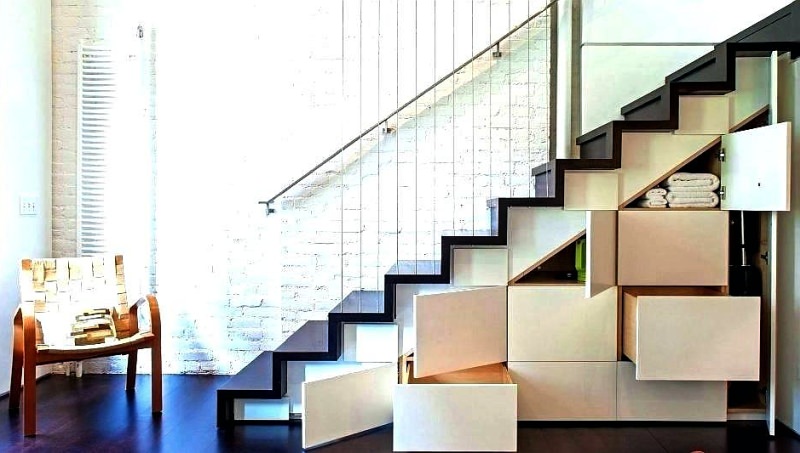 Also Read: 15 Clever Ideas to Utilize Space Under Stairs
In-Wall Jewelry Storage
Jewelry is meant to be an attractive addition to a wardrobe, but when you have enough of it, it can add up to an unsightly mess. For jewelry storage, we often employ a mixture of jewelry boxes and free-standing organizers but they only take up the tabletop and floor space. Also, they make an inviting target in the event of a robbery. To address these issues, consider a hidden, inset jewelry storage unit in your bedroom. They're easy to build, and if you opt for a secured unit, you might even save on insuring the jewelry contained inside.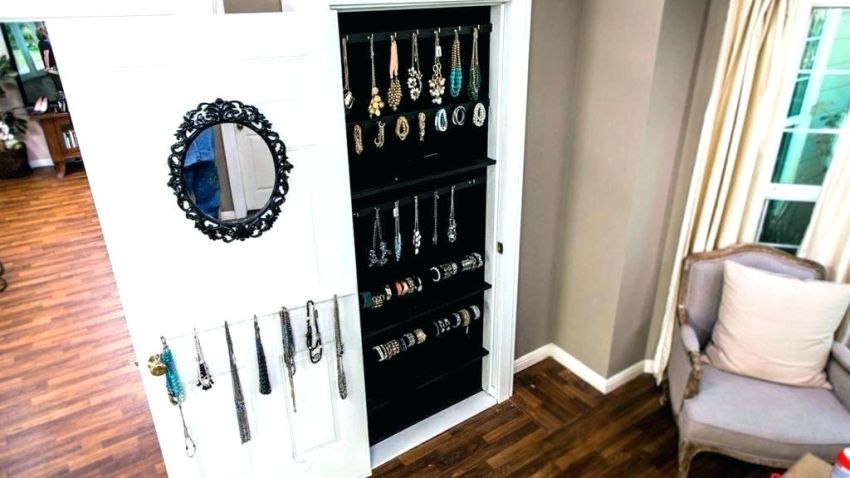 Dramatize Your Drawers
Drawers make a good storage option, but stuffing countless small objects in one big drawer adds up to mess. This is because you cannot easily find them in a cluster of tiny objects. To solve this issue, you can make the drawers adjustable to serve your changing storage needs. A pullout tray just above the drawer can serve as an extra cutting board or prep space or makeup table. A little molding or trim makes storage feel customized and more practical.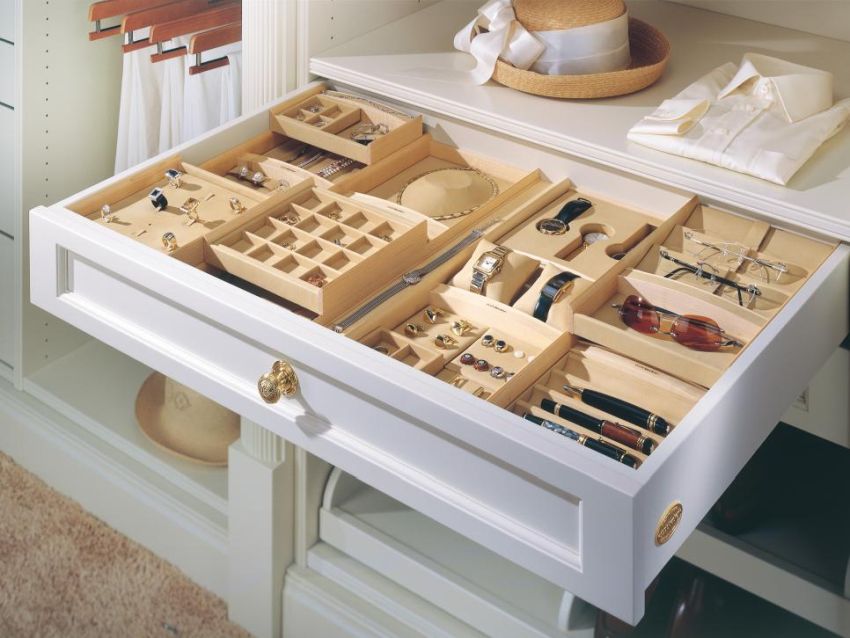 Knee-Wall Dressers
One of the most common home renovations is to finish attic space for use as an additional bedroom. It's a fantastic way to upgrade your home without the cost of building a full-fledged extension. However, the problem with most attic conversions is that they often leave behind some awkward spaces due to the slope of the roof. In attic rooms, floor space is also at a premium, making adequate storage an issue. Installing knee-wall dressers is an excellent way to tackle this problem. They provide storage drawers comparable to a free-standing dresser, without sacrificing an inch of floor space.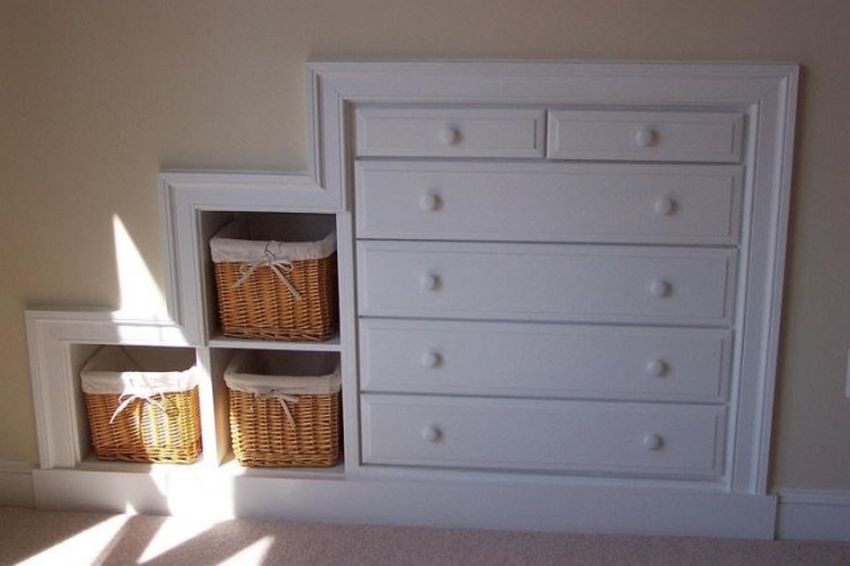 Integrated Appliances
You can even integrate a dishwasher and refrigerator with cabinetry around in order to avoid an inch of usable kitchen space. You can even choose double or triple duty appliances. For instance, an appliance with its top compartment serving as a refrigerator, the middle as a freezer, and the bottom a wine cooler would be a great addition to a small kitchen.
You may consider a built-in hairdryer drawer and pullout mirror in your renovated bathroom like an upscale hotel.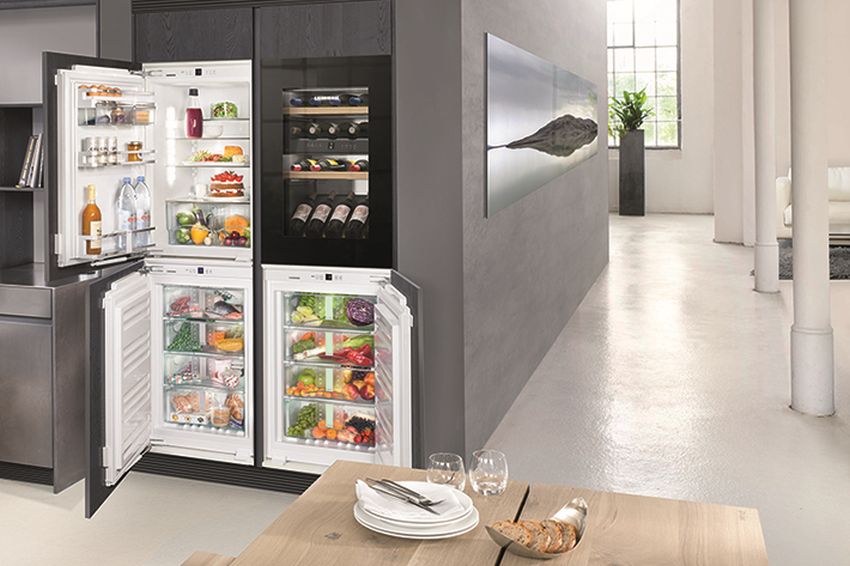 These clever storage ideas represent the tip of the iceberg for homeowners looking to upgrade their homes. There's almost no end to the amazing and functional ways that designers, carpenters, and DIY enthusiasts have found to maximize every available inch in homes. That means no matter the situation, and no matter the type of space, someone's probably already thought of a great way to use it. All it takes is a little forethought and research to turn any renovation project into a home storage miracle.