Updated 8 January 2020: U by Moen smart shower is now available for purchase online through Amazon. The 2-outlet controller costs about $268 and the 4-outlet controller for $410. 
Ohio-based company Moen is updating the features of its U by Moen Wi-Fi-connected shower. The new shower is compatible with Amazon Alexa, Apple HomeKit and Google Assistant, providing users another way to interact with the shower. The company will be introducing the smart shower in new Matte Black finish with updated features at CES 2019.
In addition to the smartphone app and the onboard controller, users can also control the U by Moen smart shower with voice commands. Users can ask the compatible voice assistants to remotely start, stop or pause the shower. They can even set personalized preset temperature through a companion mobile app and alter it with voice commands.
Michael Poloha, group manager, IoT, Moen said;
At Moen, we're committed to developing smart innovations that enhance people's everyday experiences with water, and that innovation doesn't stop once we've launched a product. With the increasing popularity of digital voice assistants, we wanted to make sure consumers have several options available regardless of the smart home ecosystem they choose, as well as streamline the commands to make controlling your shower as simple as possible.
The U by Moen smart shower features a digital valve for thermostatic temperature control and allows users to connect up to four shower devices (showerheads, hand showers, body sprays, etc.). There's a Wi-Fi-enabled shower controller with a five-inch LCD screen that notifies about the shower's status. The controller has seven to nine buttons – depending on whether it's a two- or four-outlet system – enabling users to manually adjust the shower experience.
Also Read: Kohler Brings Talking Toilet, Mirror and Touchless Faucet to CES 2019
The shower valve allows temperatures between 60 and 120 degrees for safety purposes. The color of the screen changes from light blue, dark blue, purple, orange and red according to the water temperature. When the shower is ready, the screen will turn white and provide an on-screen notification and audio signal.
Moen has revealed no details about pricing and availability of the new smart shower with voice control functionality. No matter when it comes to market, it will be surely a smart addition to any bathroom.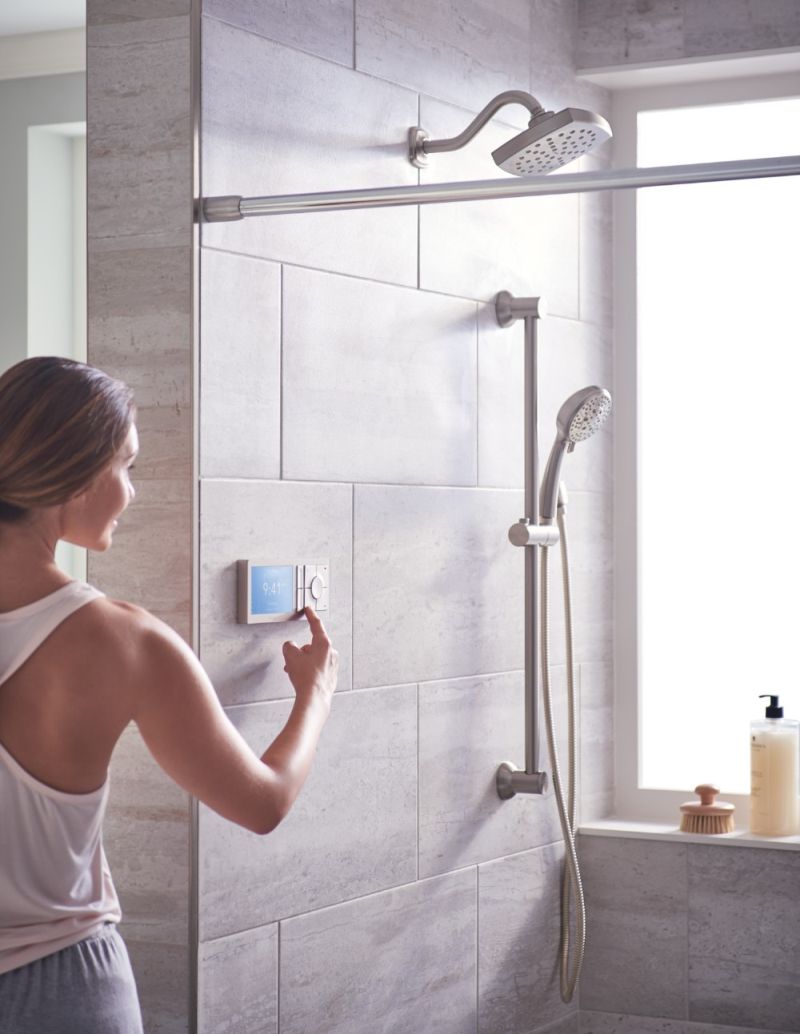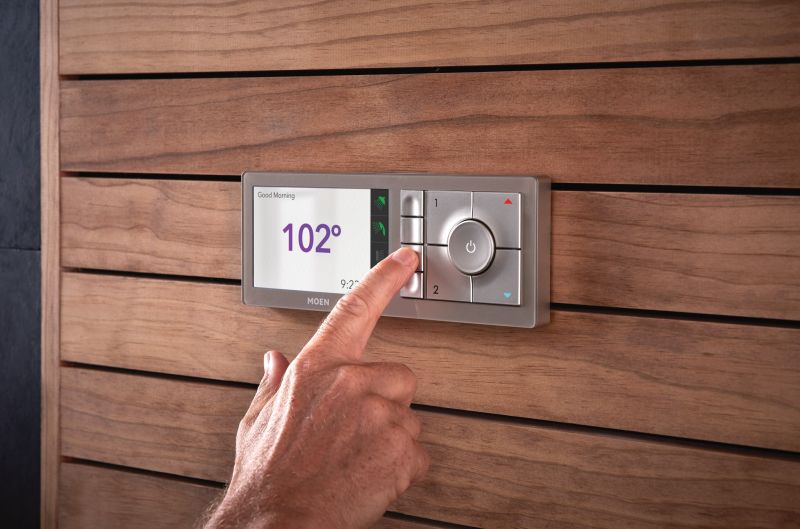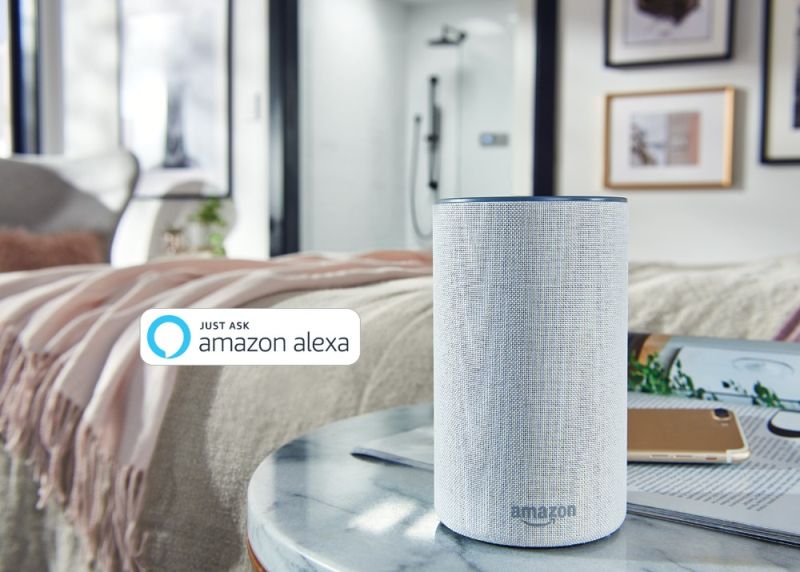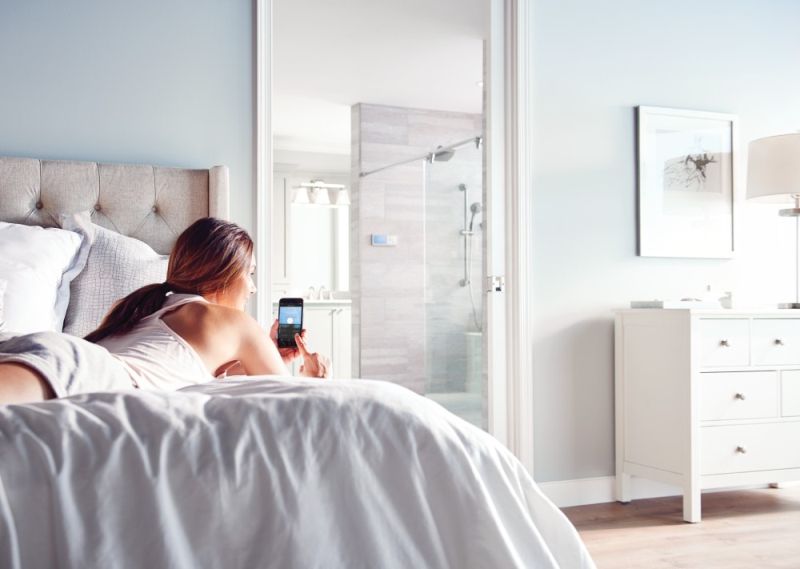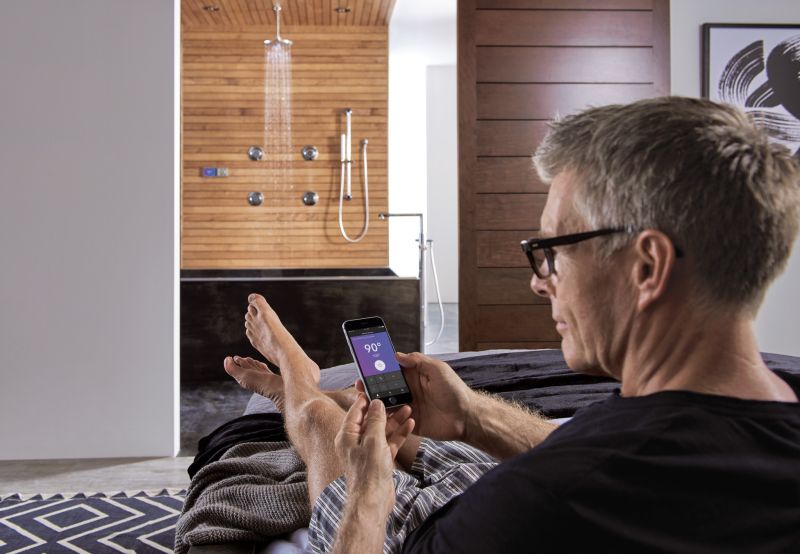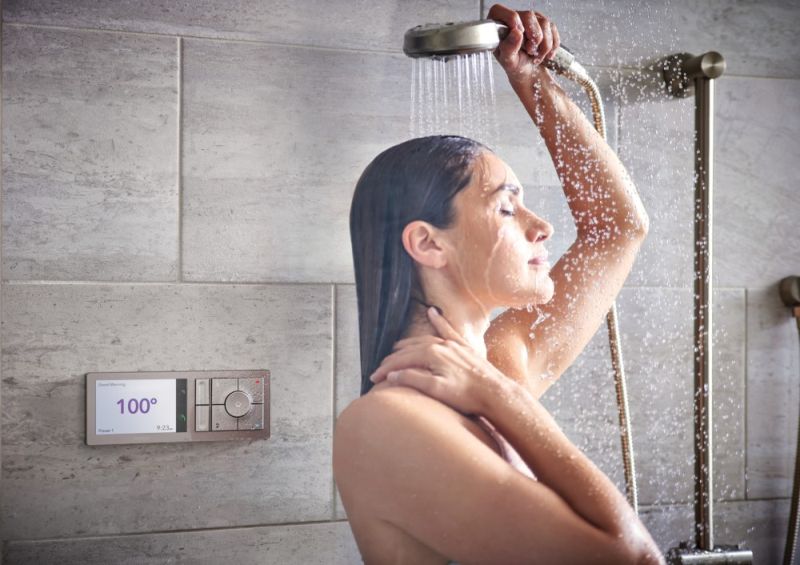 Via: Press Release