Electric car giant Tesla teased us with its electric pickup truck – the Cybertruck last year. The innovative, bulletproof truck wasn't received too well by everyone but there were ample takers for the unusual design that's ideal for living in a post-apocalypse environment. Inspired by the design and idea, Modern House Architecture & Design in Russia has designed a futuristic house, complete with an elevator for the Cybertruck.
Dubbed CyberHouse, this is a 300 sqm self-contained bunker designed to accommodate six to seven people at a time. With inclined walls that would be made of monolithic reinforced concrete and heavy-duty steel, the house will be able to withstand extreme conditions such as a zombie apocalypse or a nuclear threat.
Also Read: Why do You Need a Doomsday Underground Bunker?
The two mandible-like structures at the facade (also inspired by the Cybertruck) give the CyberHouse a Millennium Falcon like appearance. The house would have armored windows, metal blinds, and airlocks to ensure security. Heating would be regulated by an autonomous geothermal heat pump, while an elevator will be installed to take the Cybertruck down to the underground garage.
This three-story house with bedroom and living area on the entry floor would feature an open terrace on the upper level that can be covered in case of emergency.
Also Read: Man Transforms Shipping Container into an Underground Party Bunker
CyberHouse is a conceptual architectural project that interprets the idea of living in extreme conditions.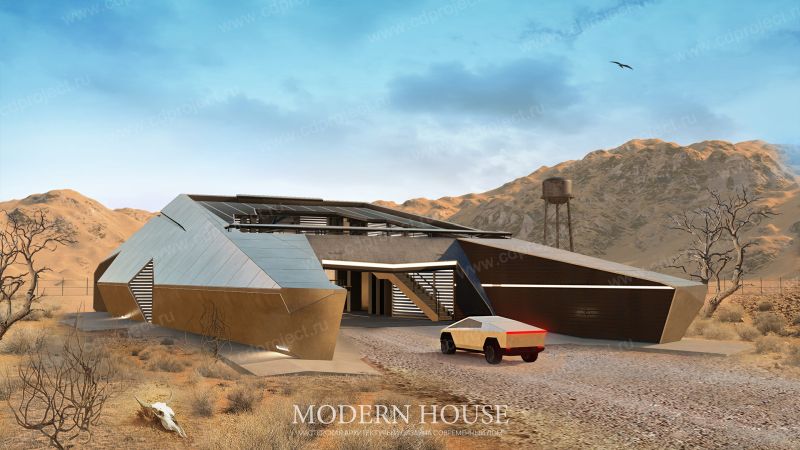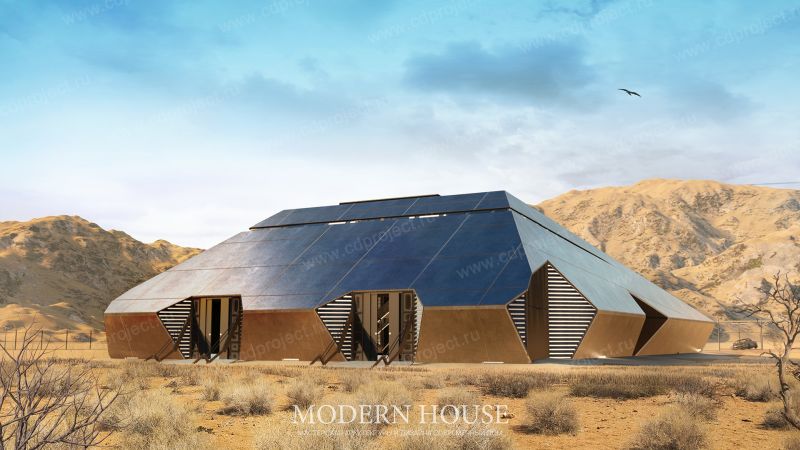 Via: Dezeen