If you ever wanted to live close to nature without the intrusion of the walls of your house, your wish has just come true. Coulson Architects have created this 83-square-feet tiny house, called Disappear Retreat, which seamlessly integrates itself into any landscape. The mirrored facade blends the exterior into its surroundings, while the inside welcomes the outside views of night's sky through the glass ceiling. Hence, it gives you a feel as if you're living under the open sky, without feeling caged inside the four walls of your house.
Clad in reflective glass, the dwelling not only dissolves into the surroundings but is also super-insulated and air-tight – all thanks to the installation of photovoltaic spots and gray weathered wood. This tiny house design intends to reduce the living footprint to zero energy, zero water, and zero waste with spotted thin-film PV in its south glass wall. This PV-installed glass wall also generates all energy needs of the house from the sun.
ALSO READ: Mirror cabins that blend into the surrounding landscape
Its compact size ensures minimal impact on the land, as it needs no active heating or cooling systems. Due to its lightweight design, the tiny house living unit can also be transported to desired locations, using a standard trailer. Moreover, the tiny house comes with electrical vehicle charging, and emergency batteries, if needed.
Disappear Retreat is currently available for pre-order directly from the architect, with prices ranging between $25,000 to $35,000. The Bed+Bath prefab version of this tiny house comes integrated with inbuilt sofa/bed with storage, toilet, shower, sink and refrigerator. On the other hand, Sauna and Basic models are also available.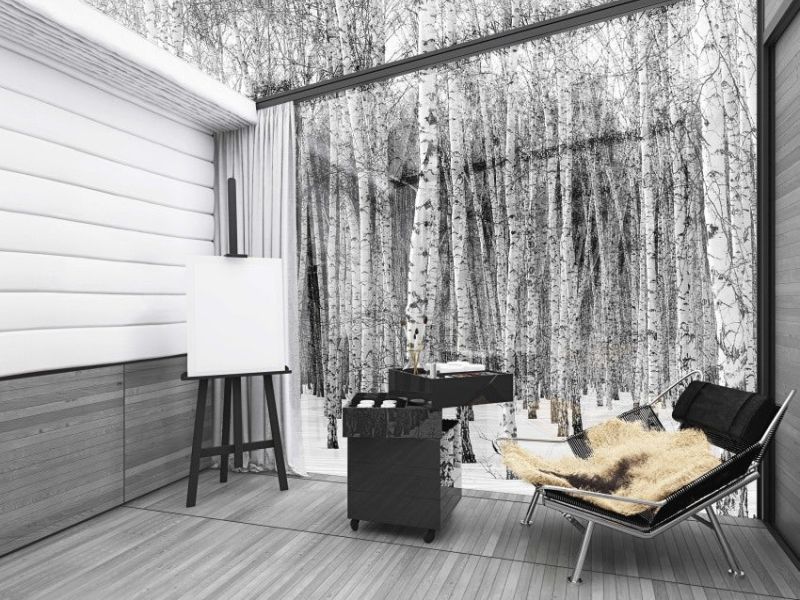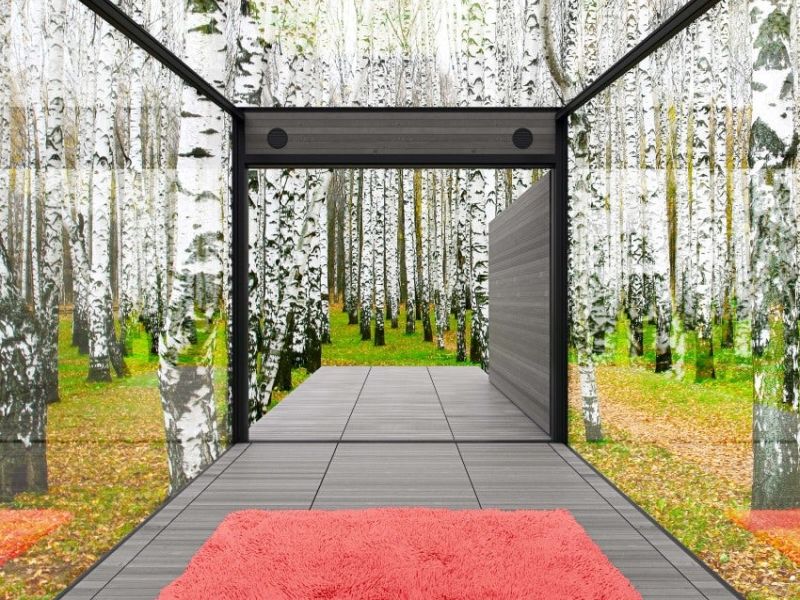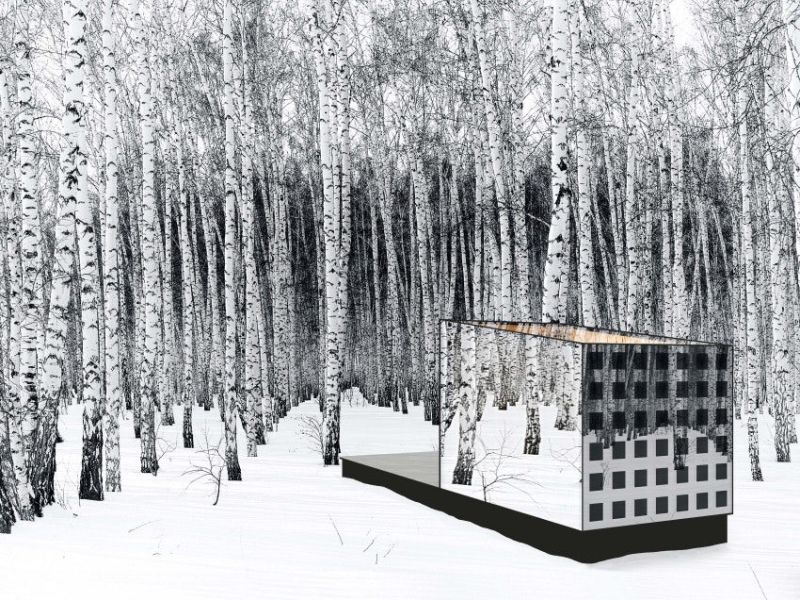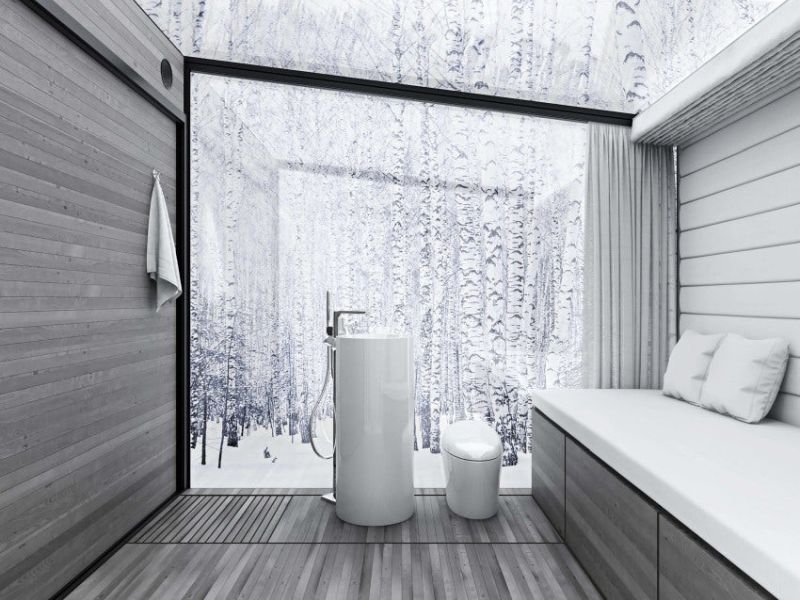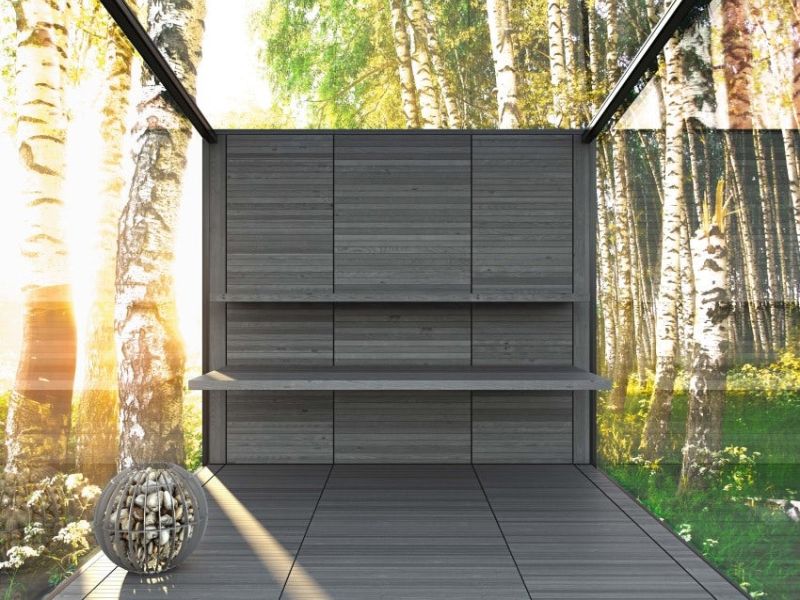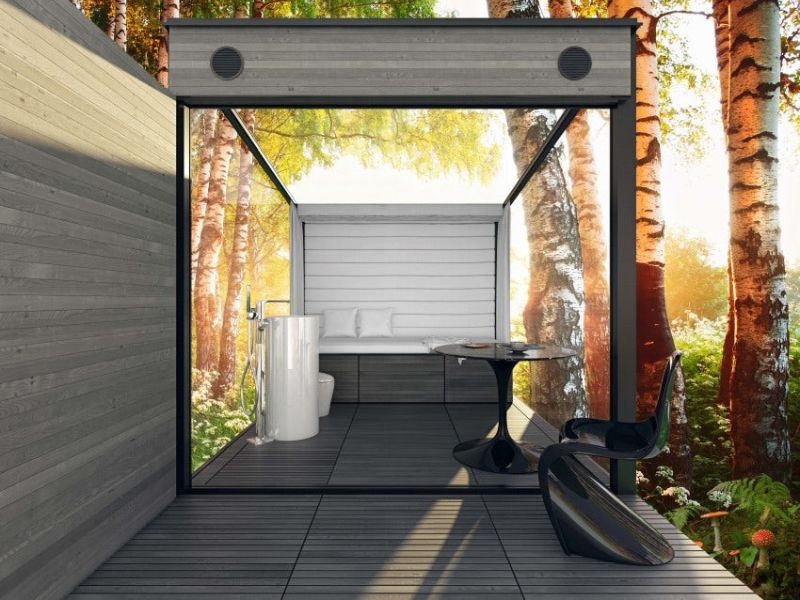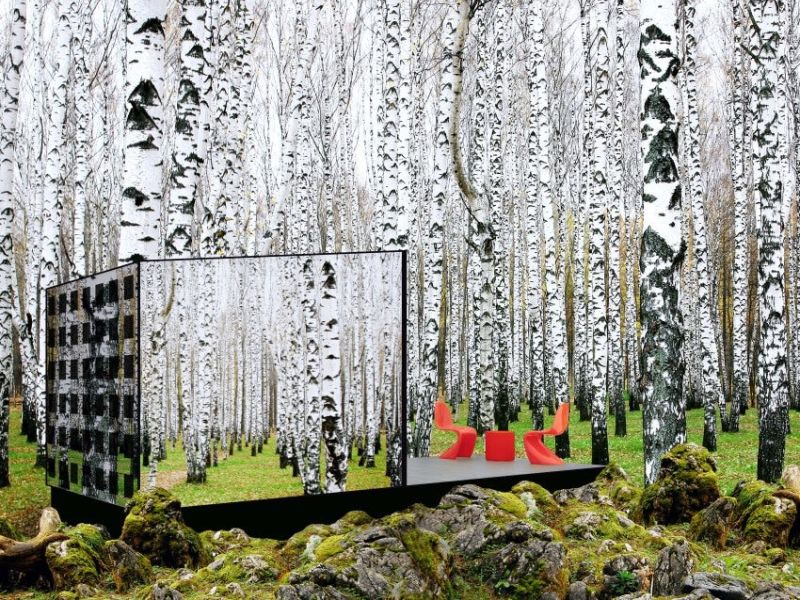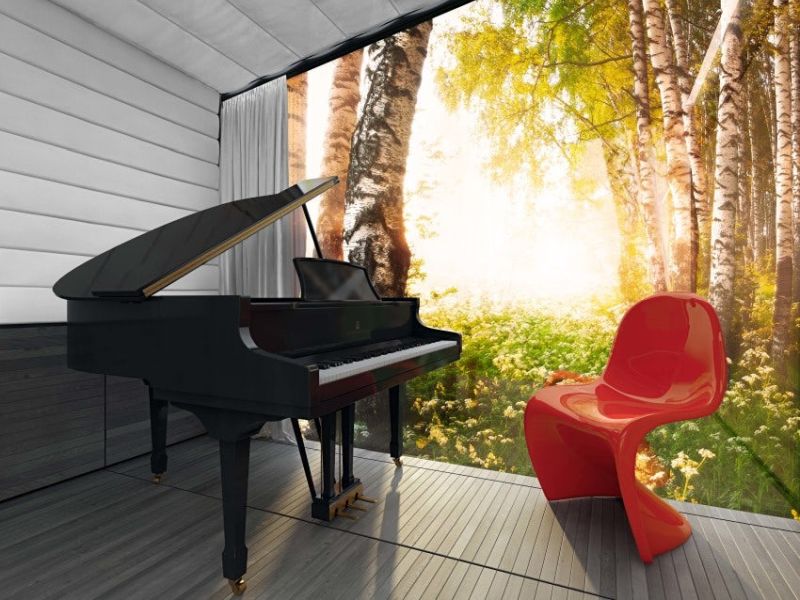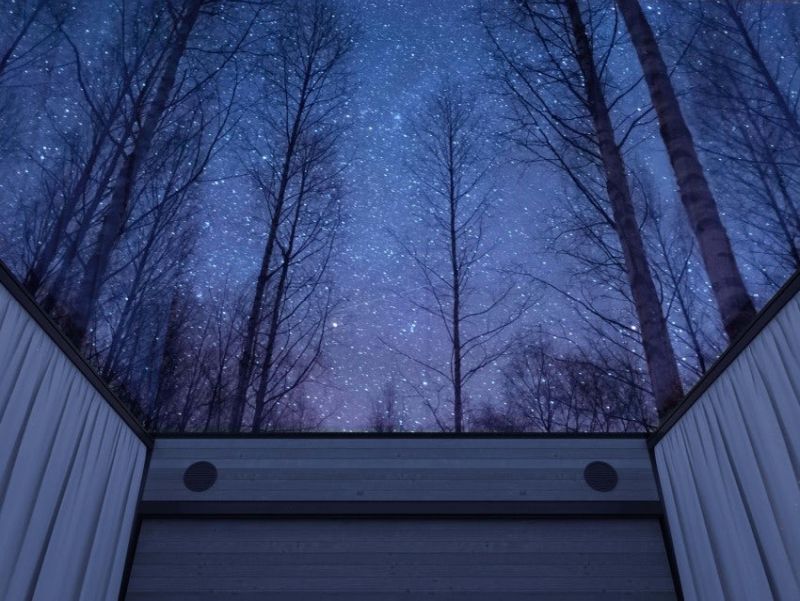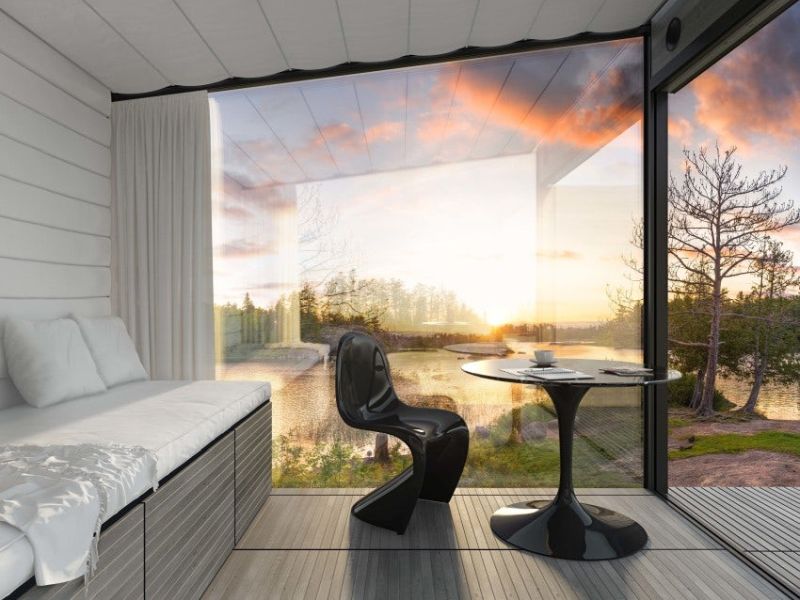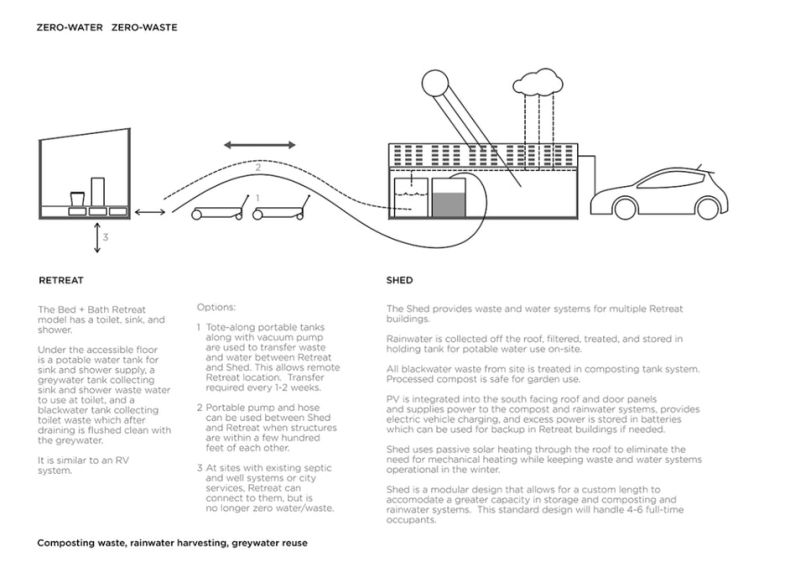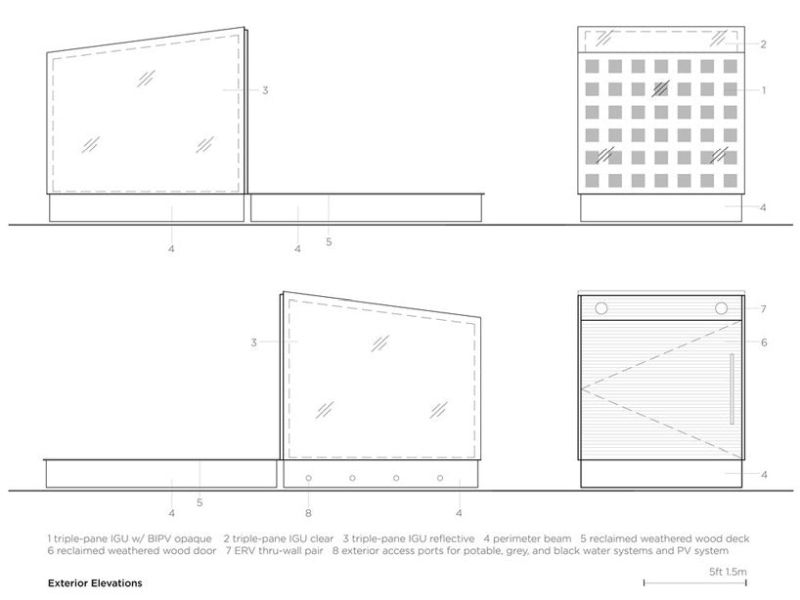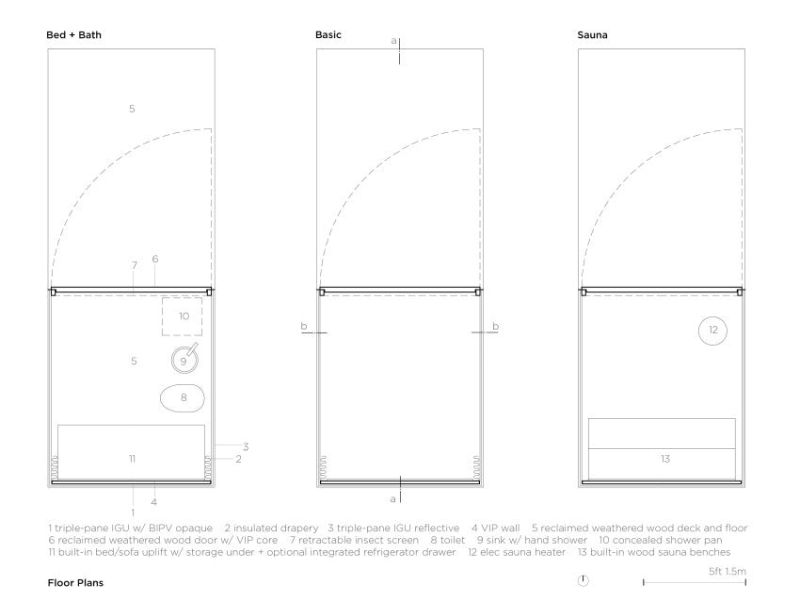 Via: NewAtlas
MORE FROM:
MIRROR CABIN DESIGNS
OOD mirror cabin can be set up in 8 hours as a vacation rental
Mirrored Lookout Cabin camouflages surrounding landscape
Pavilion of The Lake glass cabin melts into surrounding landscape