Cats are known to survive in unusual and uncomfortable places but there is nothing wrong with providing your cat the luxuries you can afford. Though every parent prefers to shower their cats with love and comfort, there some that go over and beyond in their effort designing chairs and even play areas.
Now Bryan Davies – a proud cat parent – has turned an unused space in his house into a stunning bedroom for his cat. Davies and his family adopted Wyatt who is now part of the family in so much that she has her own room complete with TV. Heck yeah!
It all started when Davies was remodeling his house. While doing so, he found an unused space and decided to turn it into a bedroom for his beloved cat. To give the space a cozy touch, he decorated the space with cat-themed artwork, installed a cat sized bed and furnished it with several tiny pieces of furniture. To please his furry friend, he also put a rug, a scratching post, and a lot of toys in there.
He was aware of how much Wyatt loves watching birds and squirrels out of the window. To make sure that his cat does not miss the fun when cozied up in its little nook, Davies installed a personal television for Wyatt. This is a tablet that streams videos of squirrels and birds via YouTube. The TV has been a cherry on the cake as Wyatt can't have enough and enjoys watching the videos.
Also Read: PurrFur's Stylish Cat House With Hammock is Perfect for Two Cats
Davies informs that Wyatt has been enjoying his new place just like a kid who finally gets his own room. When he shared this project on Twitter, the post went viral instantly and garnered much praise. This project has set the standard of cat parenting much higher than before, what do you think?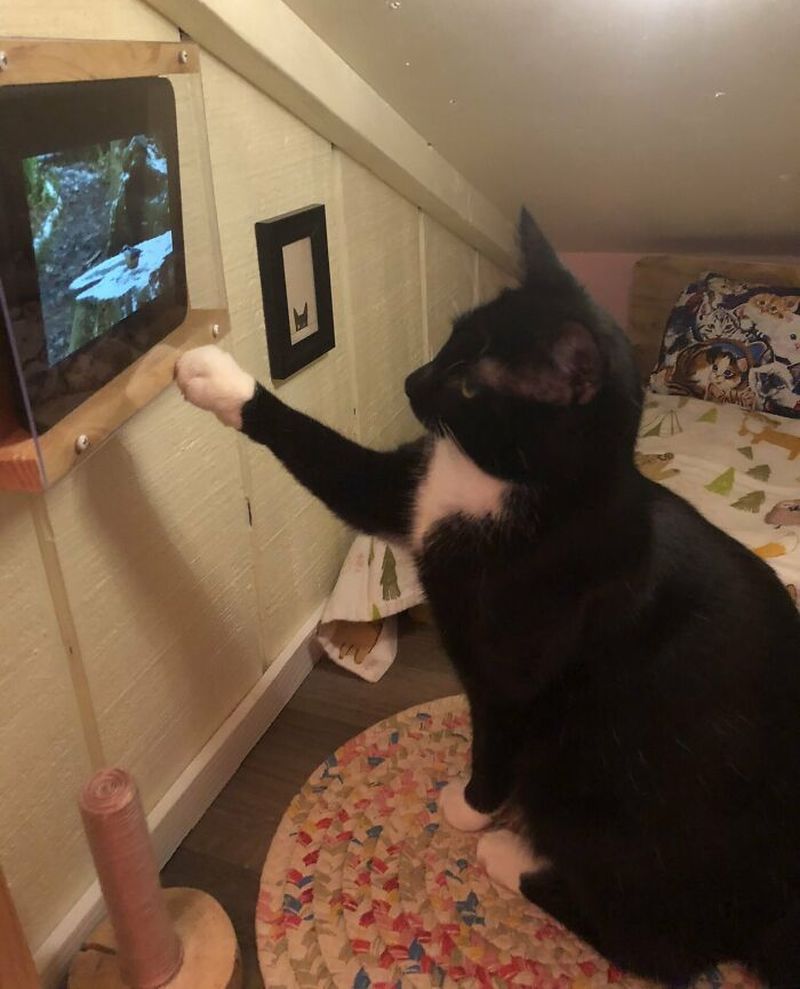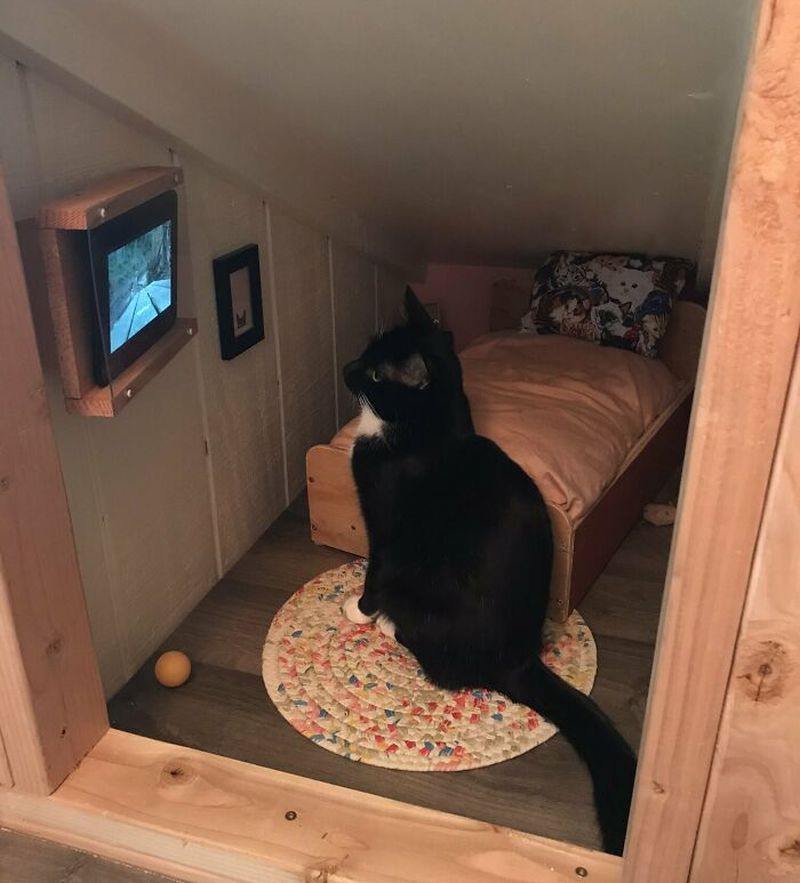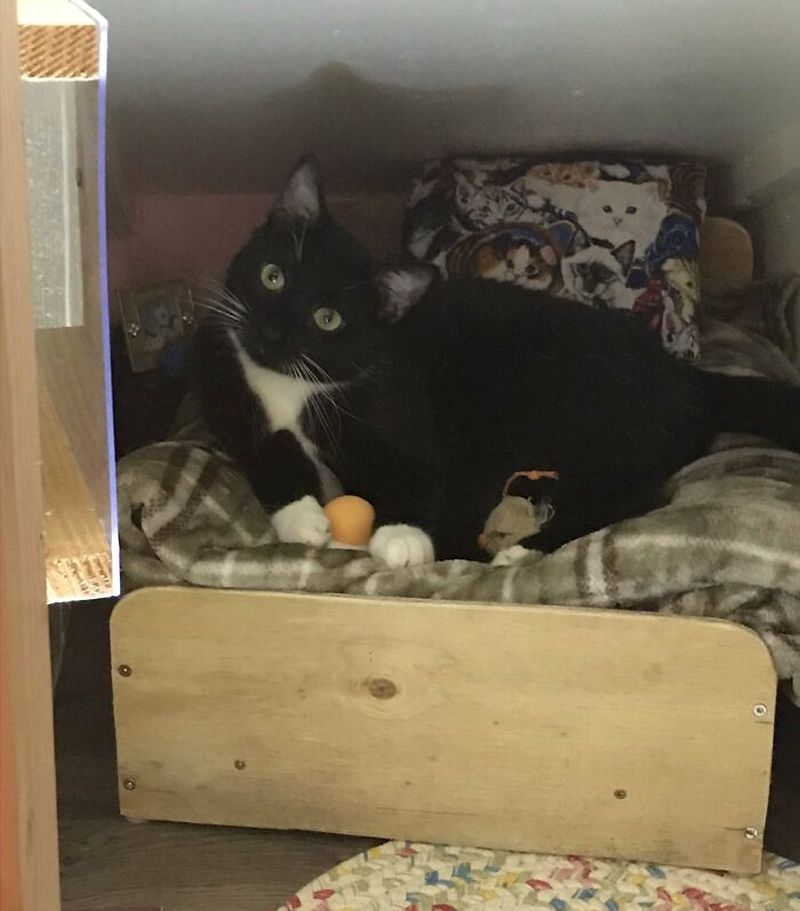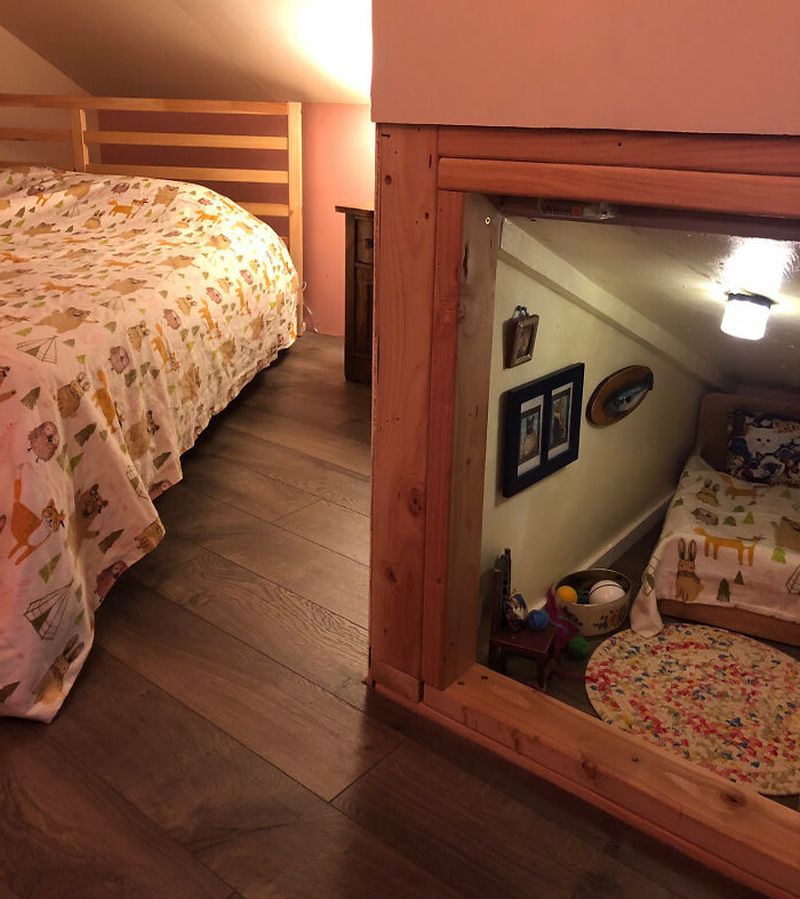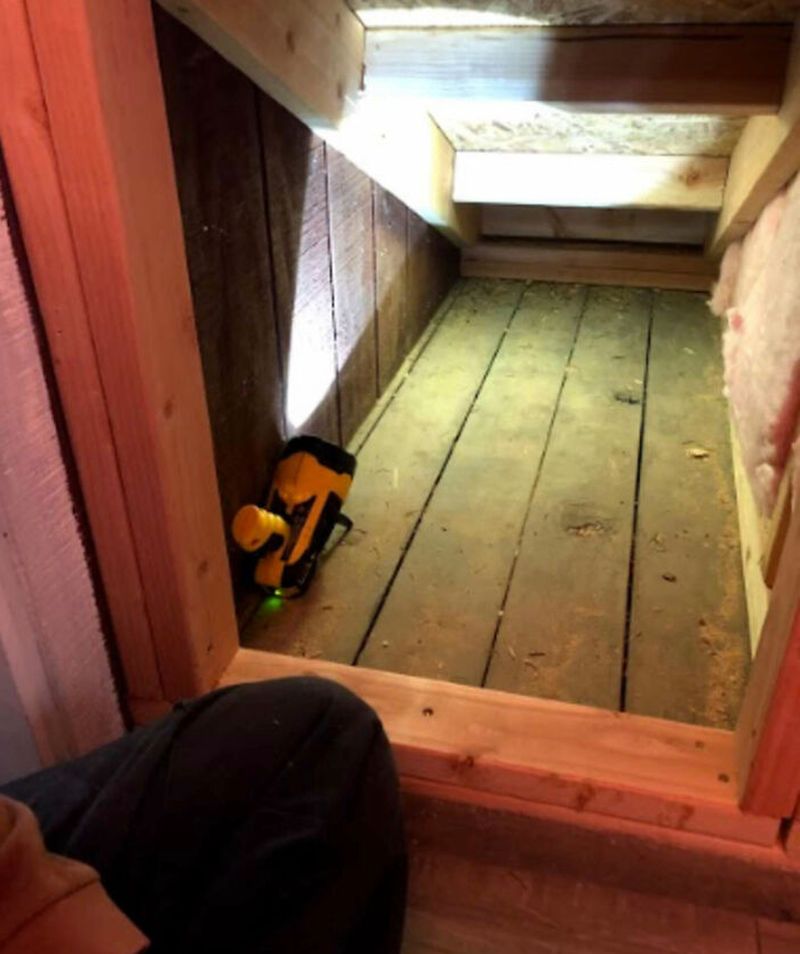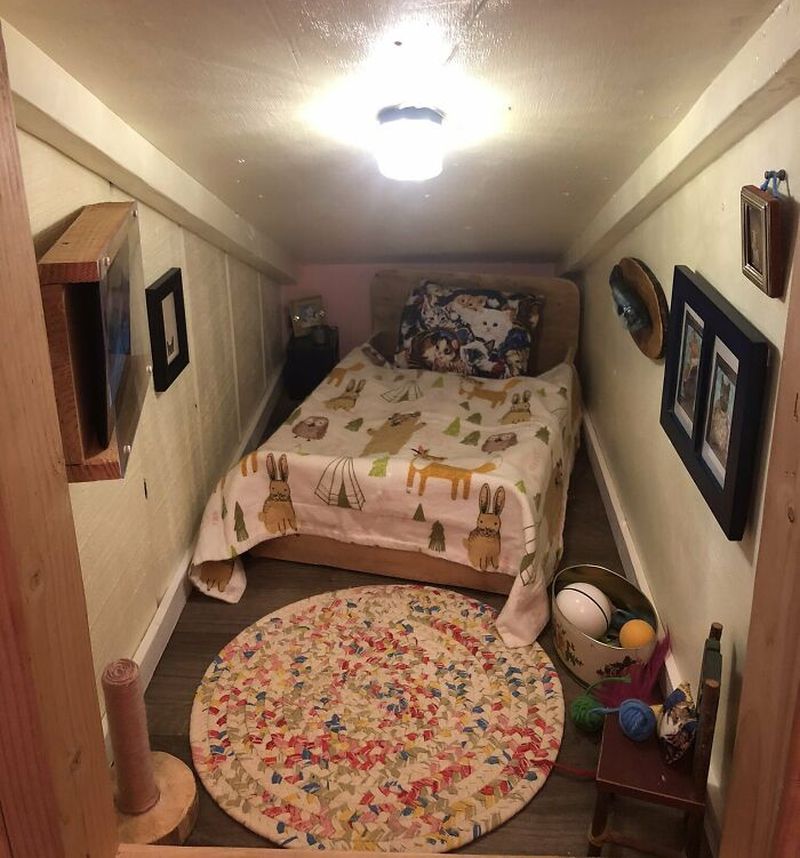 Via: Bored Panda