If you are a fan of shipping container architecture, then you will surely love this incredible home constructed out of five 20ft shipping containers. Nestled on a wooded site in Coromandel, New Zealand, the house offers spectacular and panoramic views of the valley. The best part is that it is completely off-grid, with onboard solar panels and inverter, rainwater harvesting system and even a vermicomposting toilet.
Its owner Rosie opted for a shipping container home after realizing its durability and industrial style look. The shipping containers are painted black from the outside to blend with the natural surroundings. On the contrary, the interior space is more colorful than the exterior. There are plywood paneled walls and orange accents all around the house.
The living spaces are creatively designed with large glass walls to allow in natural light and offer an outdoor view. As the owner is a reading enthusiast, there is a floor-to-ceiling bookshelf inside and even some storage for books under the bed. There is also a cozy deck to enjoy the outdoors. This house is no short of features and facilities to make the owners feel at home.
Also Read: This Self-Sustainable House in Brazil is Built from Shipping Containers
Rosie has designed this shipping container house on her own, keeping in mind all her requirements. You can check out the full video of the house below: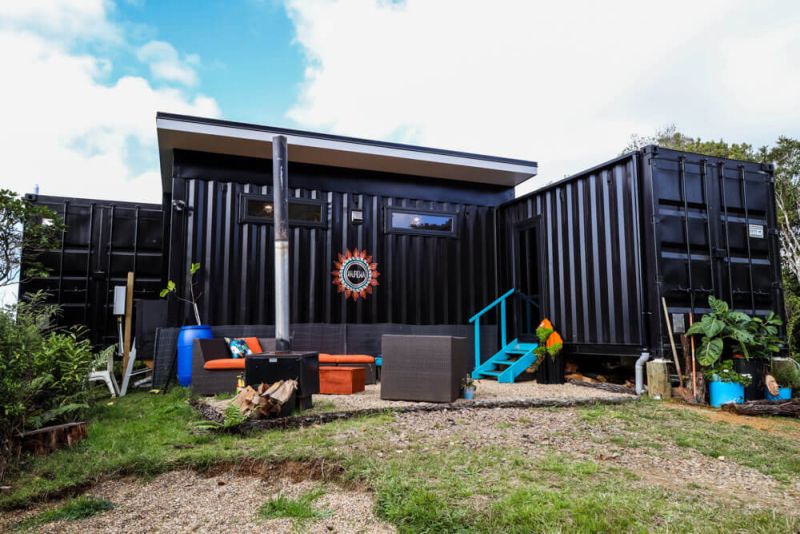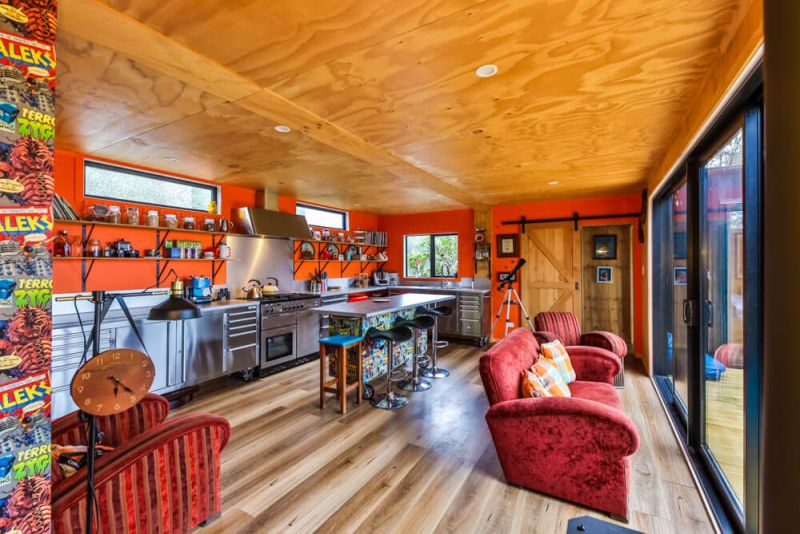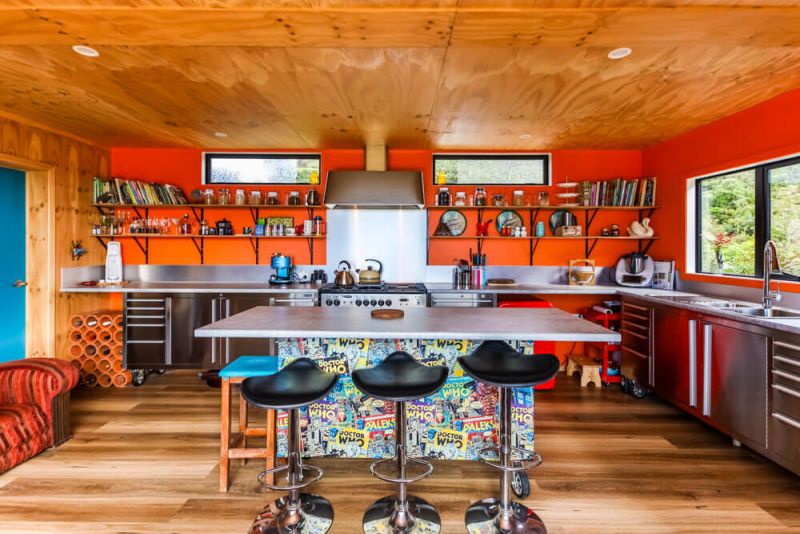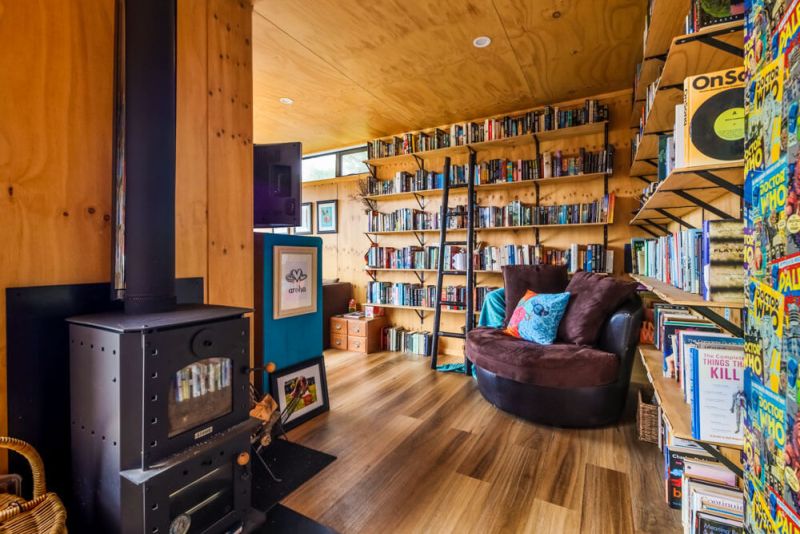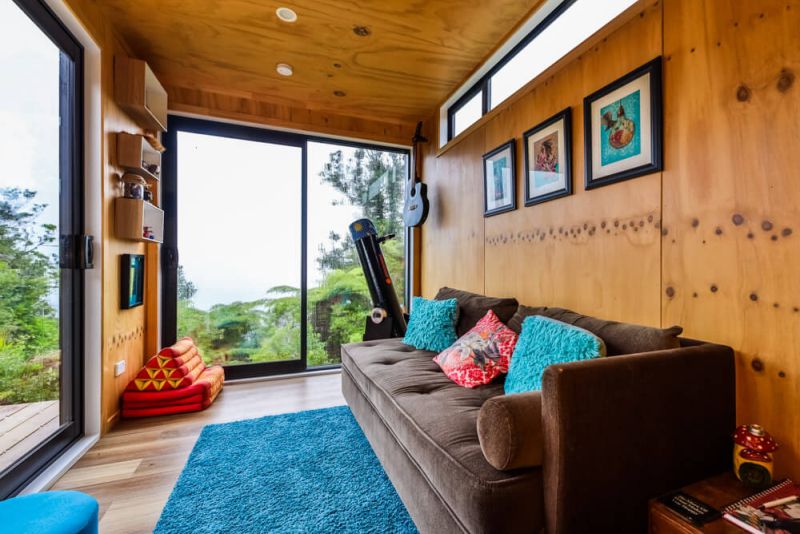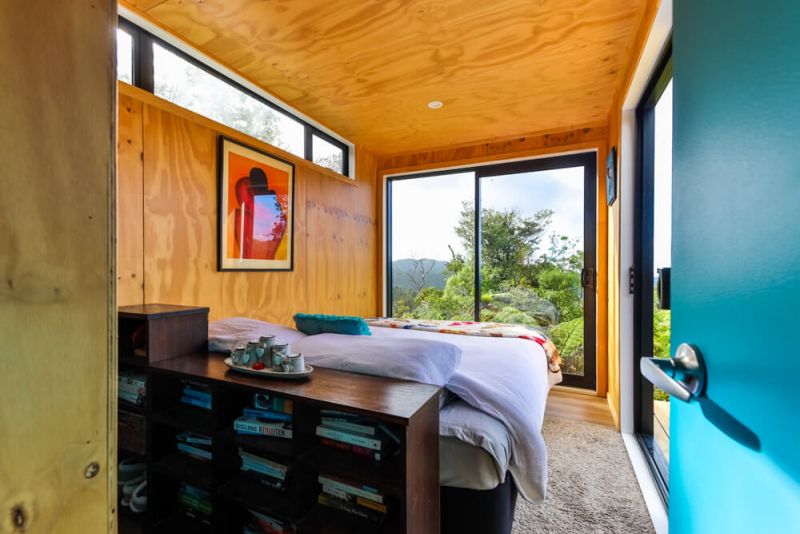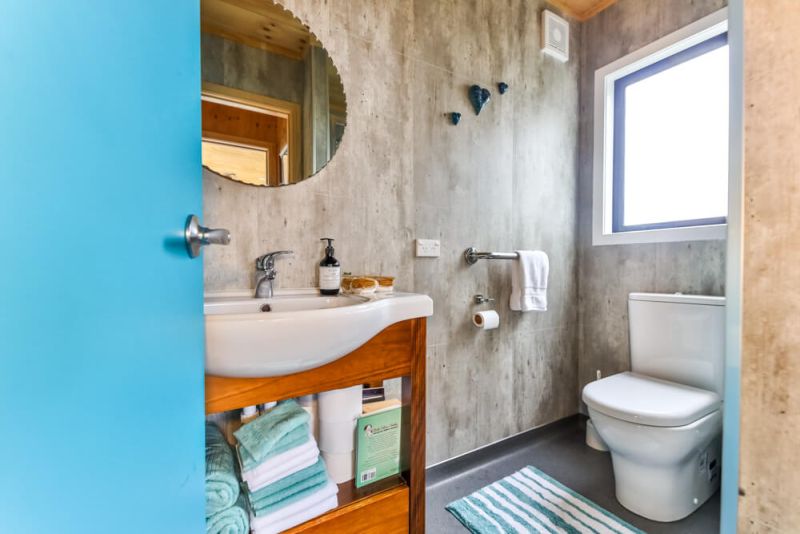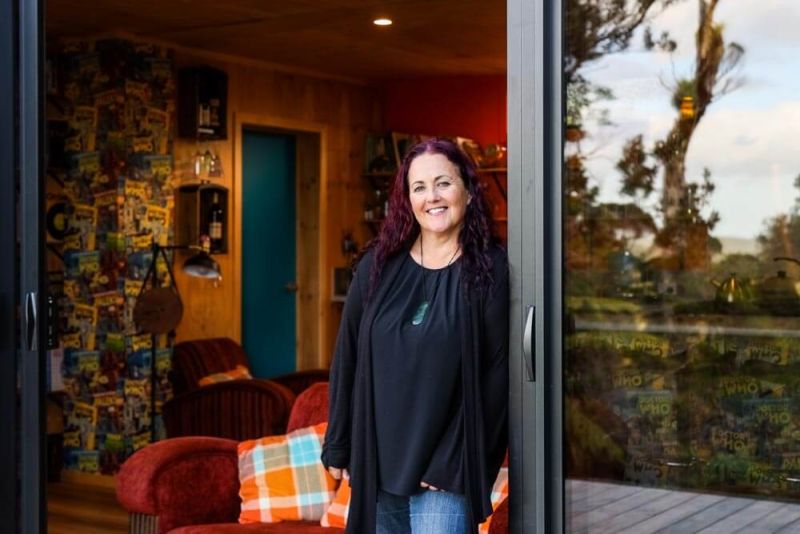 Via: Living Big in a Tiny House