We celebrate Halloween once a year, but we become monsters every day while on roads, in college or in pubs watching a football game. While we work on taming this fiend inside of us that is willing to unleash itself anytime, anywhere, Halloween presents an opportunity to wear the outfit. Being the day of rejoicing and warding off the spookiness, it's also time to get rid of the inner monster and decorate the house to make scary merry.
History suggests people dress up like demons to ward off evil spirits, and carrying the legacy we must celebrate this fun fest in 2022 as well. To cater to our demonic needs, Etsy has introduced a devilish collection of Halloween home decoration items that should give your guests frightful chills and also complement your devilish attire.
Halloween Book Stack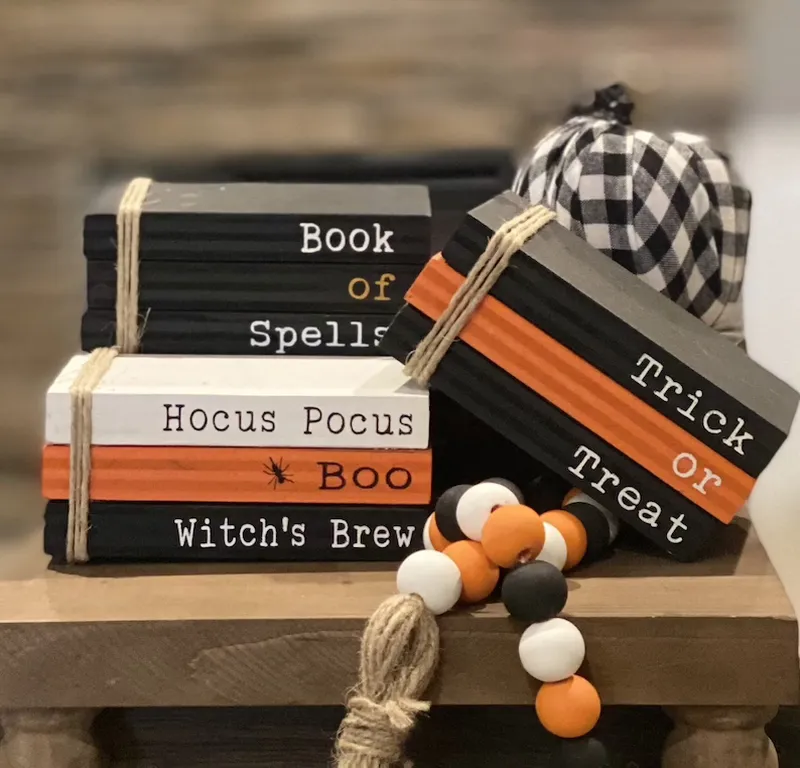 Books are seldom associated with horror. You might recall some school memories where you were punished by teacher for not getting your homework done. Well you don't have to compile notes here but Etsy introduces a Halloween book stack and book bundle for home décor.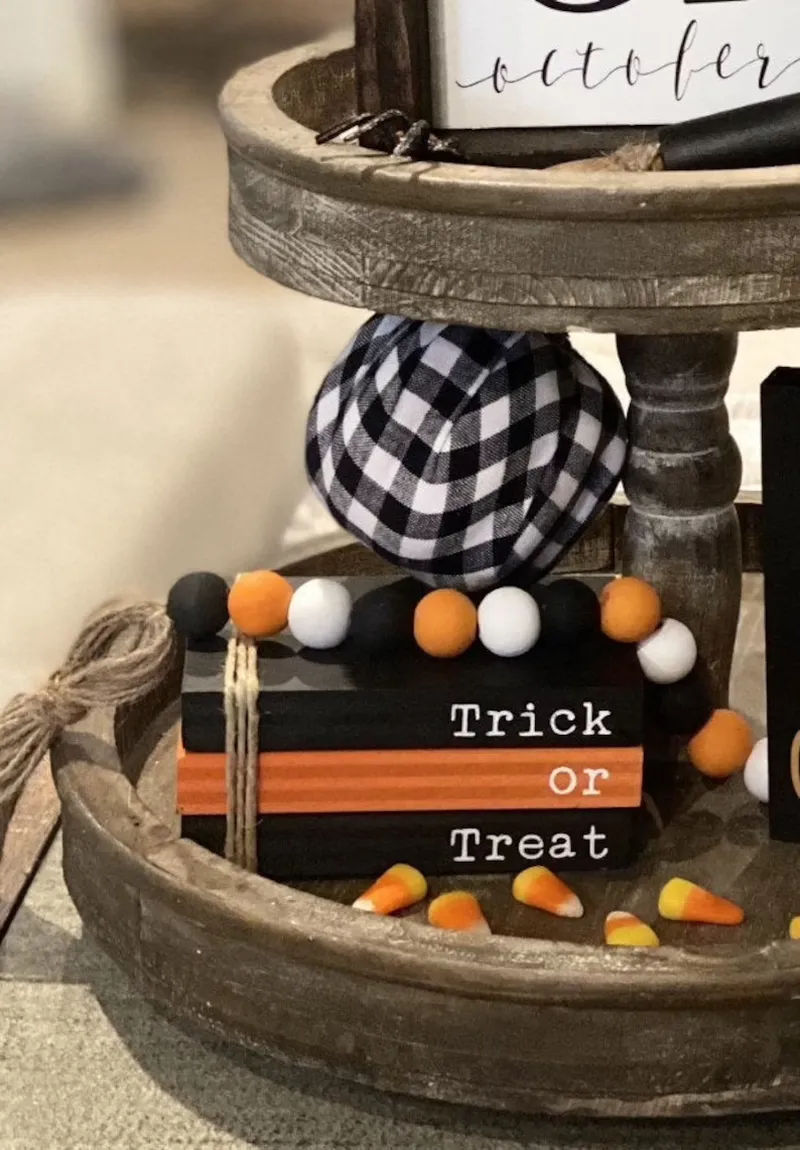 If we have to be honest, it brings a perfect touch to your Halloween decoration rather than freighting feel. Wood, paint and twine were used to create these book dummies which are completely handmade. The item can be placed anywhere from living area to dining.
Buy: $15
Wall Hand LED Candle Holder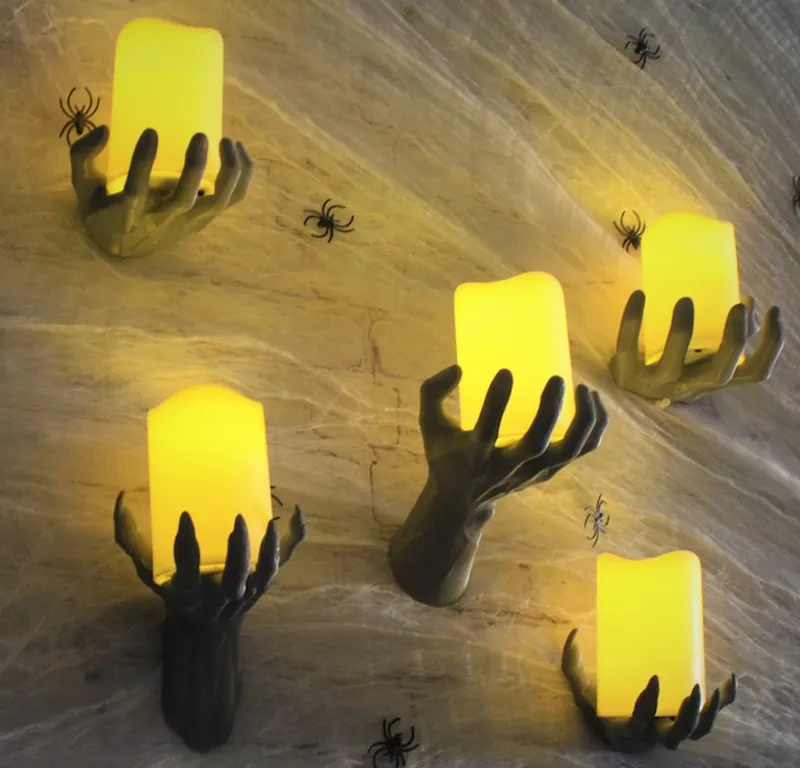 Wall-mounted hand candle holders may look terrifying at the first sight. This is a picture perfect item for your Halloween celebration. The spooky candle holder is made of PLA plastic and de from 3D printing technology.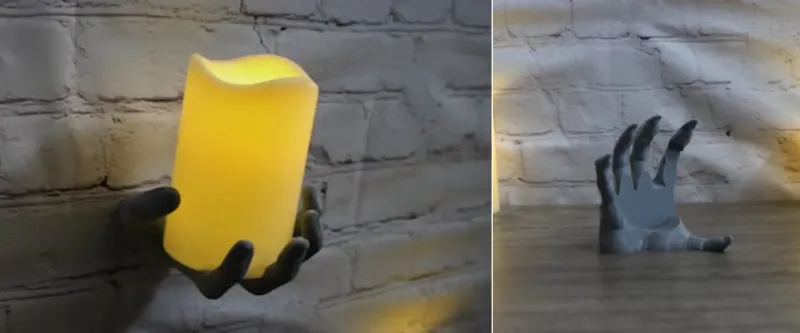 The item is available in an array of colors from beige and blue to purple and pink. These hands look so creepy that it may scare the shit out of anyone. The hands can be easily fixed in the wall with a pair of nut bolts.
Buy: Starts $29  
Vampire Bats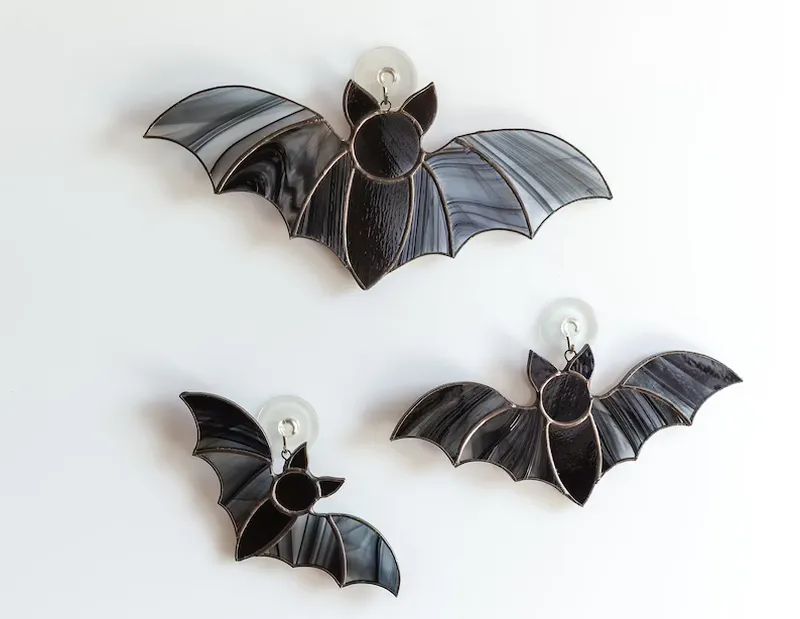 Let's be honest, if there is one animal that we are freaking scared of at the moment, it has to be bats. They have made a reputation for themselves in the pandemic era but have been spooky since Neolithic times. These sun-catchers dare made up of stained glass, copper foil and little fragments of tin black and patina.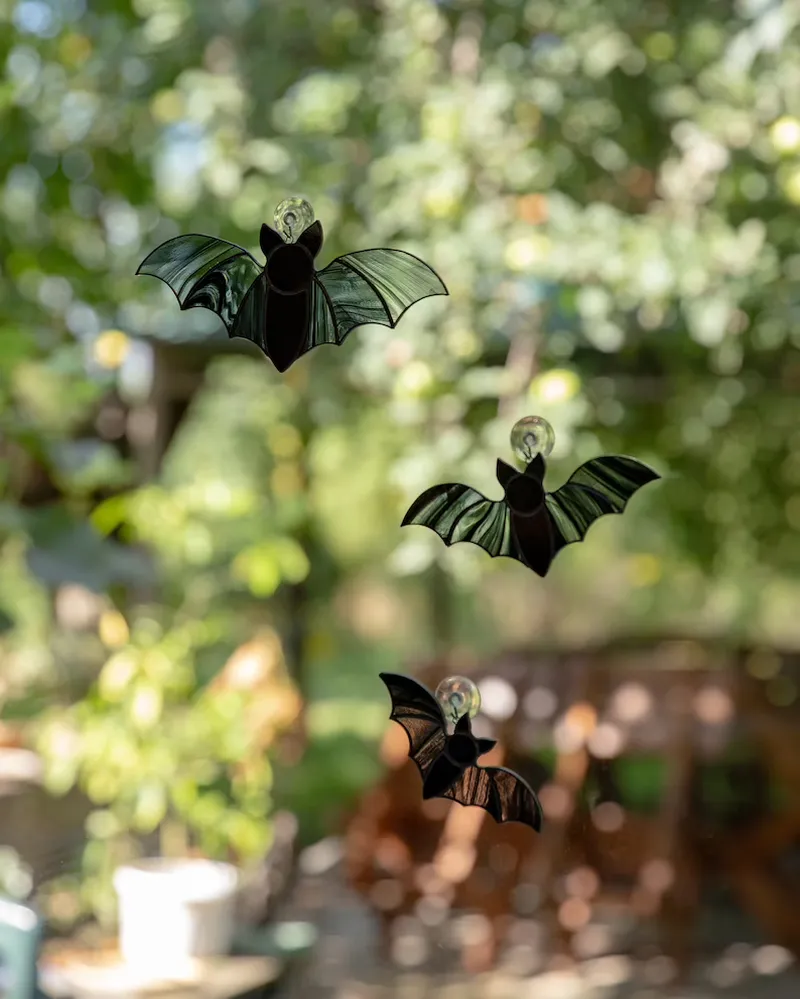 These vampire bats will suit your kitchen window and may scare your neighbors during Halloween week provided you choose to sprinkle some tomato ketchup on the window screen. These window hanging bats will raise the bar when it comes to collecting home décor for Halloween 2022.
Buy: $95
Maple Pumpkin Decorative Lights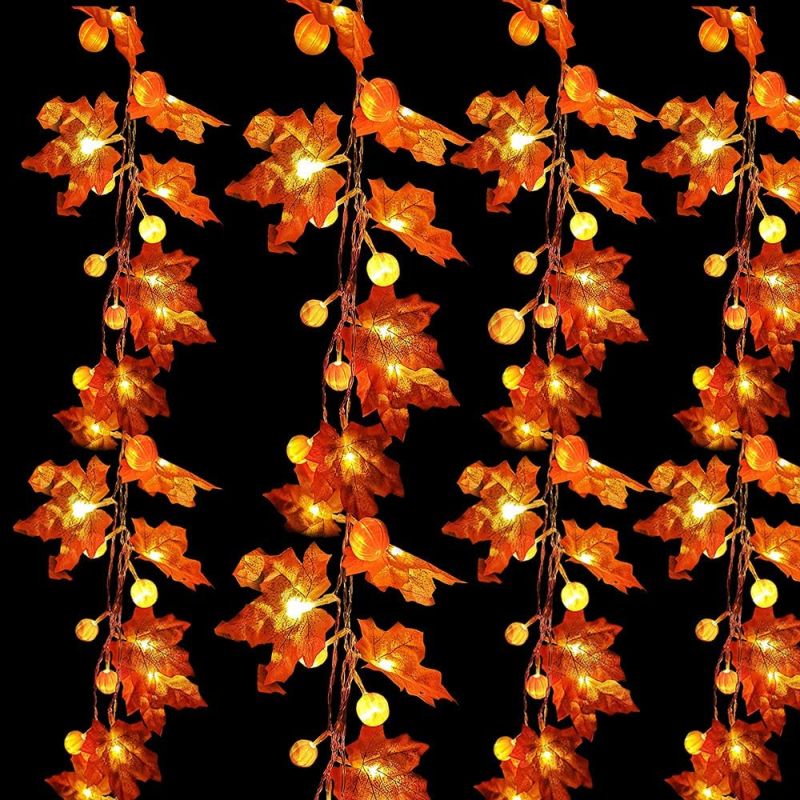 Halloween is that day of the year when you can afford some darkness with a tinge of lightning to support the occasion. Maple Pumpkin decorative lights offer you that feel. These lights will not only add glamour to your Halloween party but also look freakish with its orange look.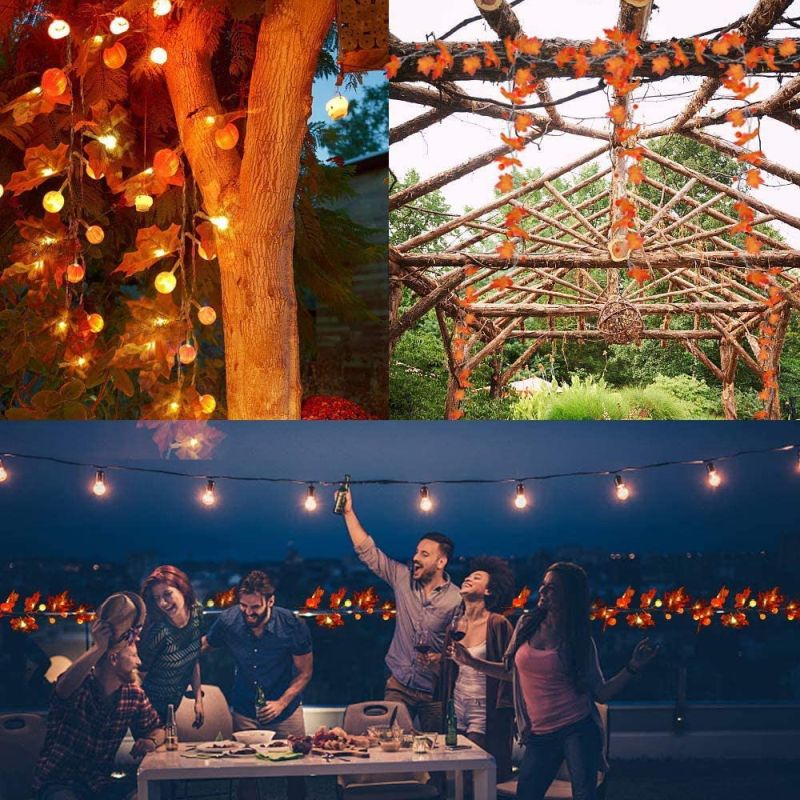 Maple lights are completely handmade and operate on batteries. There are pumpkin lamp beds attached to the maple leaves to give it a fancy look. The item comes in two modes: Constant lighting and Flashing.
Buy: $15
Ball Garland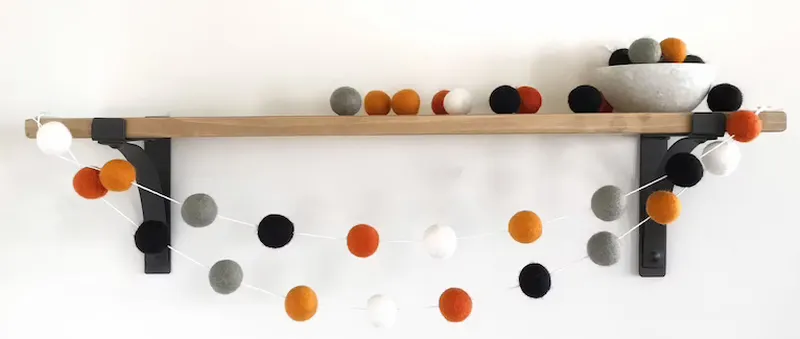 There are instances during Halloween when we face difficulty in decorating a bigger space with fewer items. A solution to this is the Ball Garland which functions as a perfect filler to occupy the space wherever required. Ball Garland works like a baseball floater and score homeruns when least expected.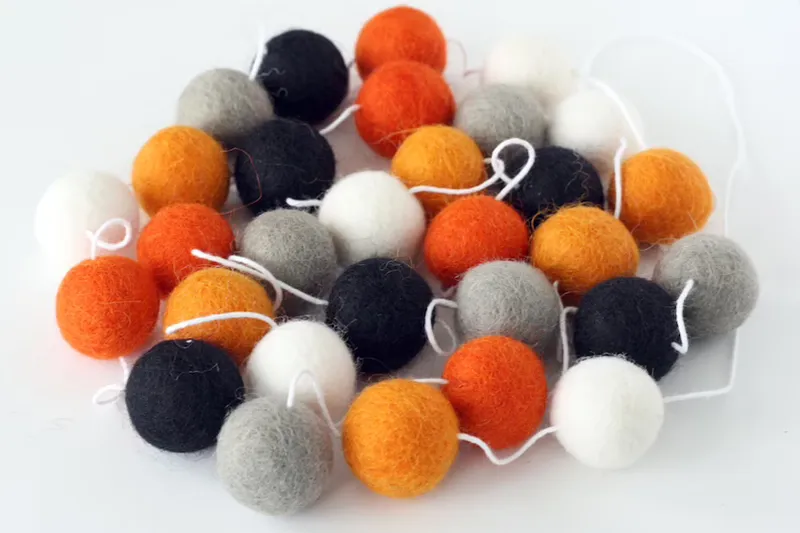 It comes in multiple color combinations and is made up of cotton twine. A minimum of twenty balls will be available in one garland. These garland can placed anywhere from living area to bedroom.
Buy: $13
Mason Jars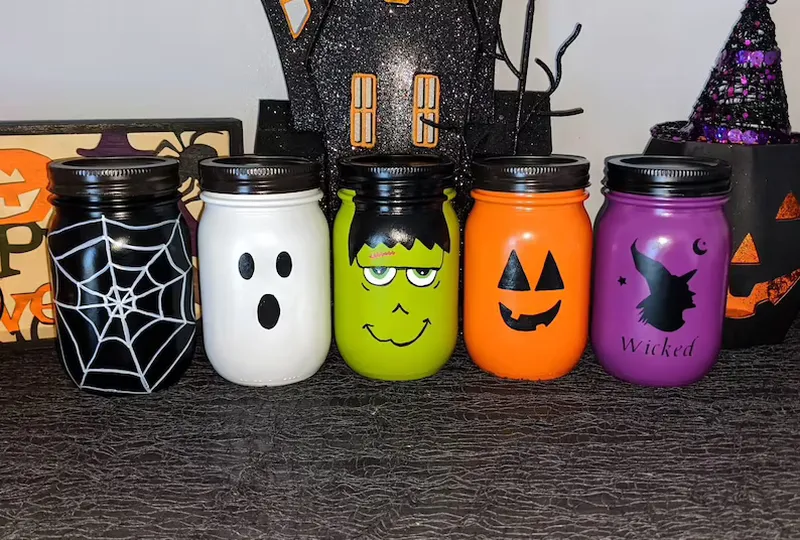 If you are looking for something truly spooky and wicked have a go at one of these jars which are available in the Etsy Halloween collection. There are multiple options available for you to choose from. Frankenstein, Spider Web, Jack-o-lantern are some of the characters that are carved in these mason jars.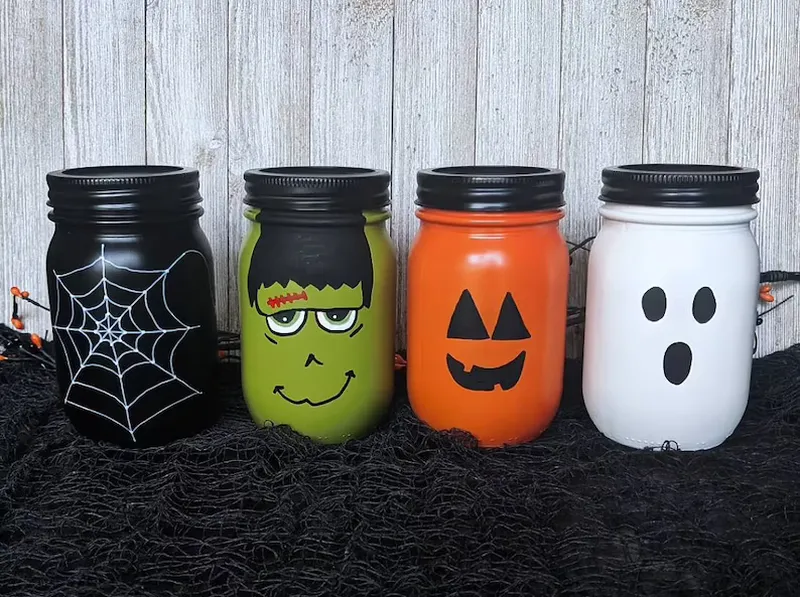 These mason jars are made with spray paint, acrylic paint, finishing spray, and paint pen. These jars look real spooky and will be perfect for your home décor during Halloween.
Buy: $12
Skull Light Up Planter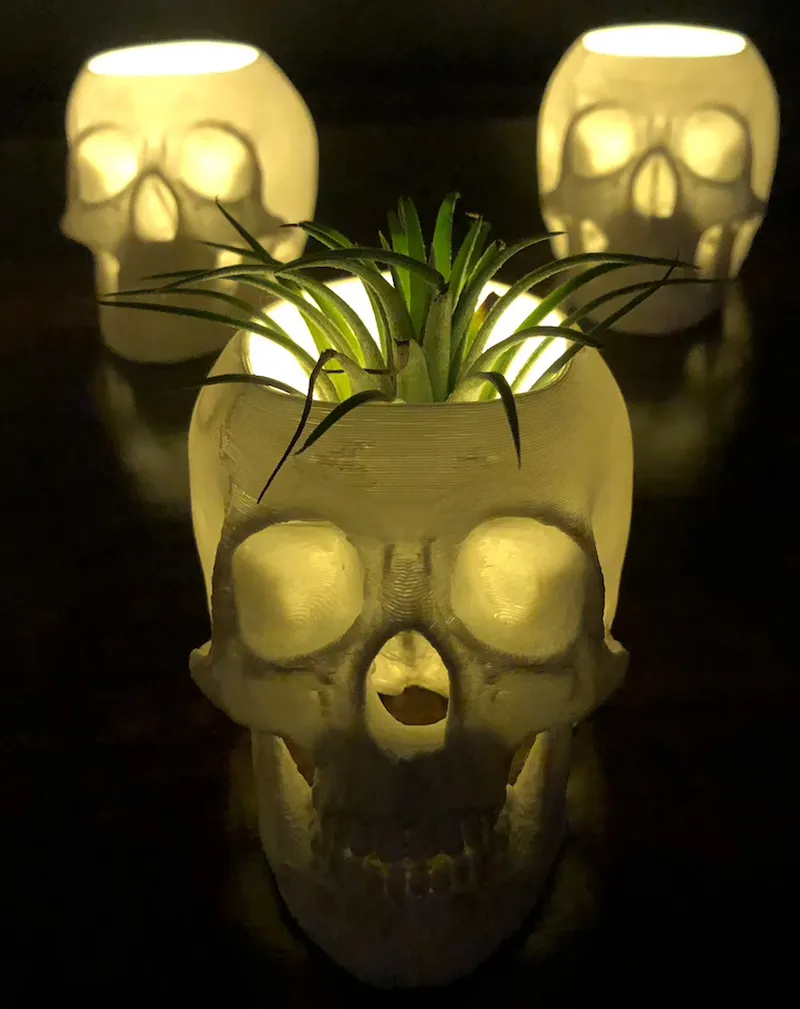 What better occasion then Halloween to aware people on the importance of plants in our life? These skull light-up planters look scary and will be perfect addition to our Halloween décor. You can now bring horror to your house at a very cheap price.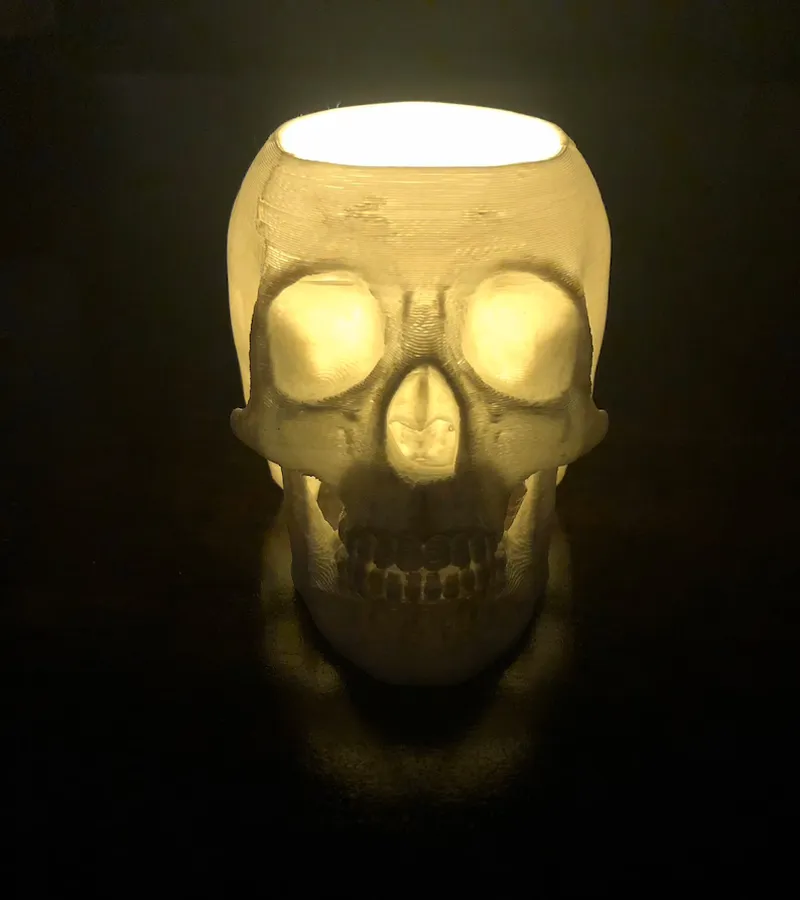 These skulls not only serve as a table light but also double as a planter. The item is made up of recycled PLA material and will give your interior gothic chills.
Buy: $13
Also Read: 10 Bohemian Halloween Décor Items You can Pick From Etsy for Home Decoration
Door Hanger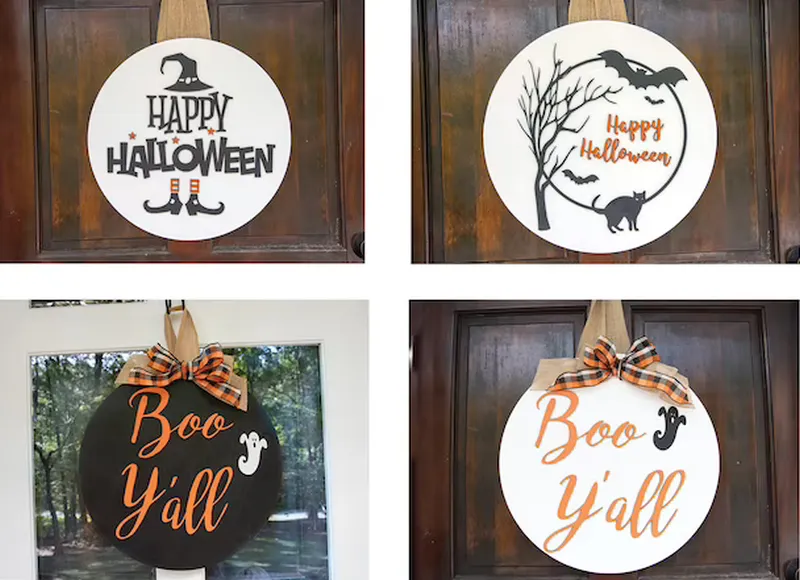 There are some very cool door hangers available on Etsy that will add to the décor to your entrance. With signboards like, Happy Halloween and Welcome Bitches it does add some fun to your party. These hangers measure around 18-inches in height, 18-inches in width and about an inch in depth.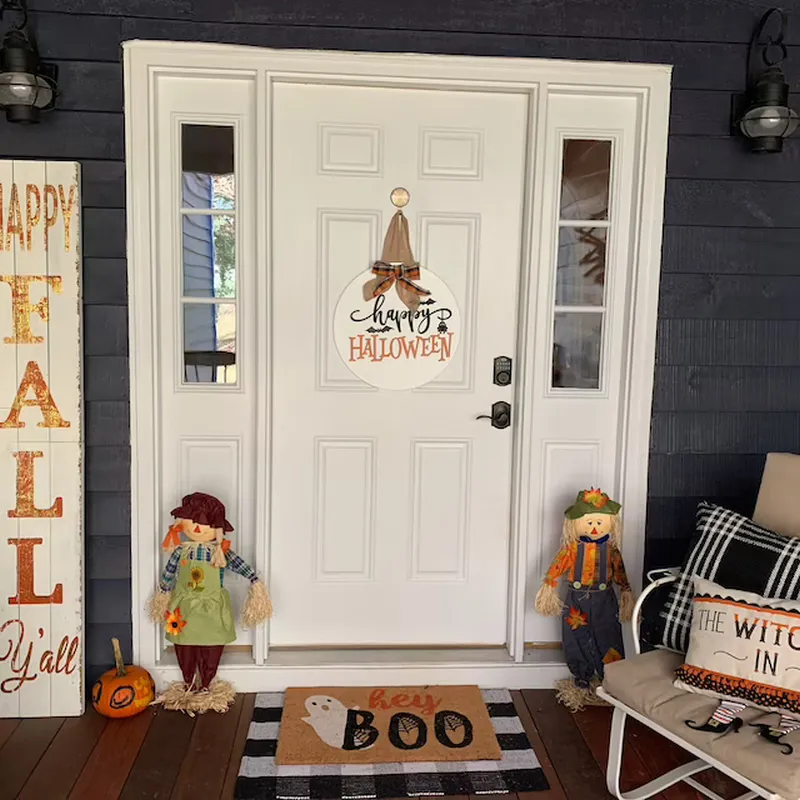 The hangers are made from birch wood and occasional use of burlap ribbon, for instance, in case of making wreaths. These hangers are available with multiple taglines to ensure you can have one for your entrance no matter the mood or requirement.
Buy: Starts $60
Skull Throw Blanket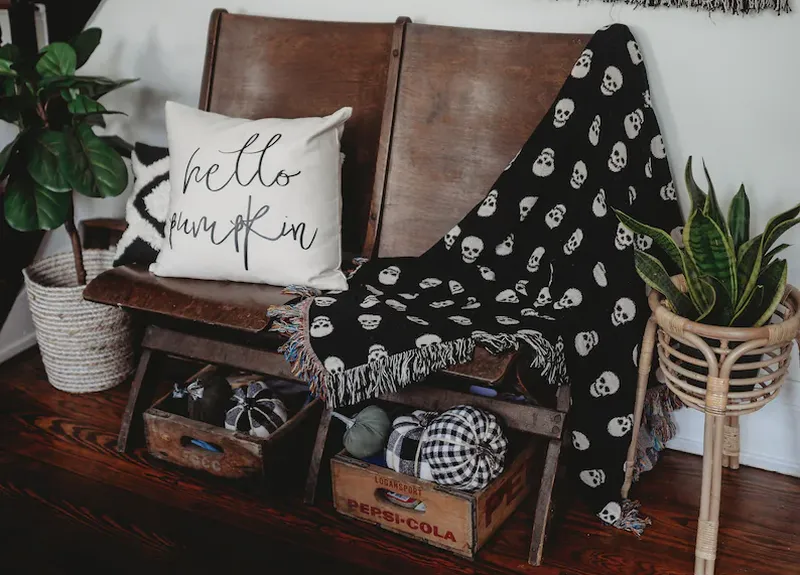 Entertaining and scary at the same time, the skull throw blanket will add to the fear factor to your bedroom or living and accentuate the decoration theme. These throws are made entirely of cotton to enhance your style.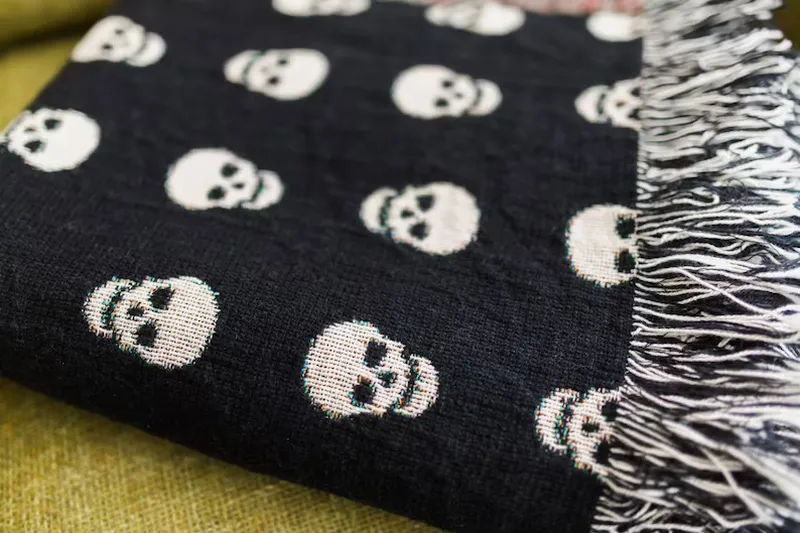 These blankets have skull embodied in them and come in multiple size configuration. The blanket is really cozy and also spooky at the same time.
Buy: Starts $79
Classic Coffin Shelf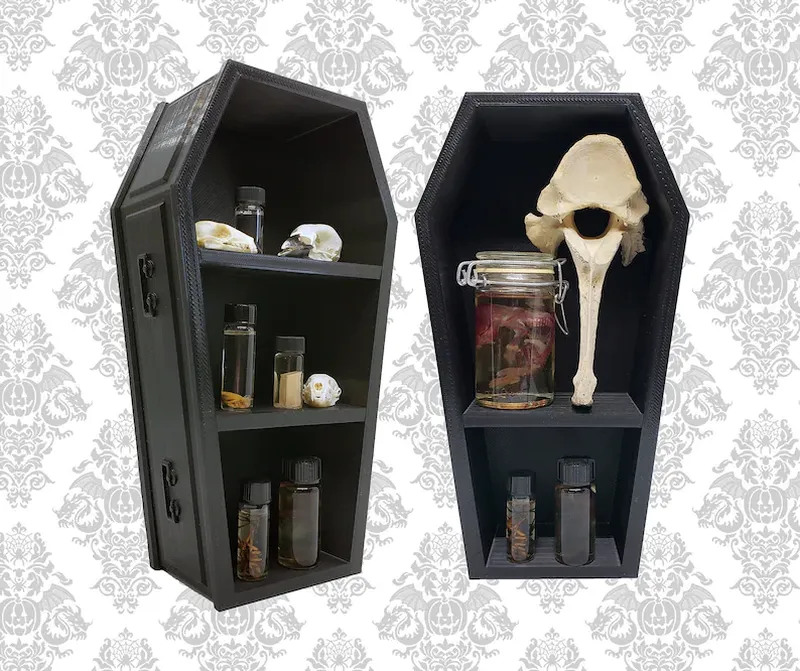 Last, but not the least, this classic coffin looking shelf is horrifying as hell. It is made from plastic and comprises three shelves. It has been 3D printed and measures around 9.85, 5.51, 2.63-inches in height, width and length respectively.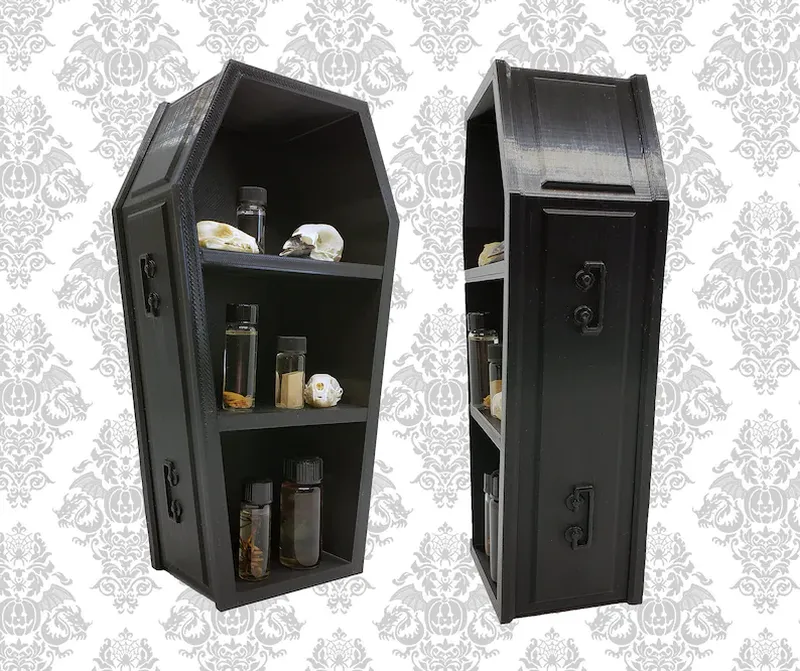 The custom shelf can be used to store other Halloween items and is a perfect match for your home interior. Moreover, this little shelf can also be used by children to store their toys later. The shelf is available in an array of colors.
Buy: $27