We usually prefer dining tables that can accommodate the entire family and still have a few spare seats. However, standard-size dining tables often seat only 4 to 6 people at a time. That's ideal for a family, but if you have guests, you may not be able to dine with them due to the space restriction. This is where an extendable dining table comes to your rescue.
What is an extendable dining table?
As the name implies, an extendable dining table can be expanded in size to accommodate more people at one time. In most cases, there are tabletop extensions in form of leaves to make the table larger. Many brands are also coming up with motorized and telescoping mechanisms that are easier to operate.
These space-saving tables work on demand, they are like any other table but you can expand whenever you need extra dining space. They are perfect for homeowners looking to make the most of the existing space. If you live in an apartment or condo where space may be limited but you want additional dining space, an extendable dining table may turn the trick for you.
Types of extendable dining tables
Extendable dining tables are available in a variety of materials including wood, glass, and marble. There is an option to choose tables from different styles and designs. It's mainly the extending mechanism that makes them different. Most of the tables depend upon leaves for the extension. So, here are some of the most common types of extendable tables on their basis.
With drop-down leaves: The drop-leaf extendable table has one or two hinged leaves on either end. You can drop them down to save space or bring them up to create a larger top.
With slide-out leaves: These extendable tables have leaves that can be stored underneath the tabletop. When you need to extend the table, the leaf extensions can be pulled out from under the tabletop and then lifted into place.
With butterfly leaves: The butterfly leaf tables come with a self-storing leaf in the center, that can be lifted outwards when extra table space is required.
With removable leaves: This is the most common type of extendable table where leaves must be completely removed and stored in a closet or hidden underneath the table when not in use. You simply need to slide the ends apart, creating a gap in the center, and then slide the extension leaves into place.
Pros and Cons of extendable dining table
| Pros | Cons |
| --- | --- |
| Flexibility: Extendable tables are of great use if you lack space in your home. They are just like regular tables but you can extend them when you want to accommodate more people. Once the dinner is over, you have the option to save space by folding the table. | Space for extension leaves: The downside of an extendable table is that you need extra space to accommodate extension leaves but this is not with all types of tables. The self-storing leaf tables have a dedicated place to stow them up. |
| Aesthetics: People like extendable dining tables not only because they are functional but also for their charming looks. You have various customization choices to get a table that matches your décor. | Pricey: If you want to enjoy the neat functionality of extendable tables, you have to spend a lot of money. These tables don't come at a cheap price and you may have to pay a big price for the luxury. |
| | Care: No matter what type of extendable table you are using, you have to pay extra attention to its care. |
Best extendable dining tables to buy online
Here we have compiled a list of the best extendable dining tables available on the market right now:
IKEA PS 2012 Drop-leaf table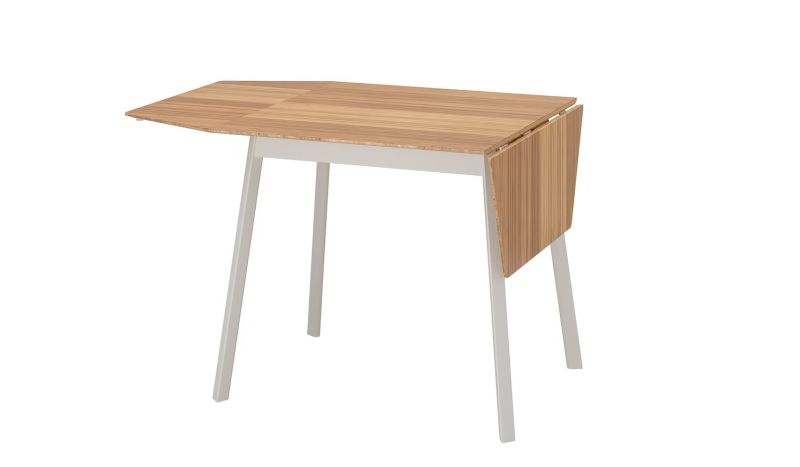 If you are looking for a stylish and affordable extendable table, IKEA has some good options for you. Designed by Jon Karlsson drawing inspiration from 50s design, this extendable table has a top made of bamboo and a metal base in white. It will fit seamlessly into modern interiors. There are two drop leaves on both ends for extending the table.
Buy: $249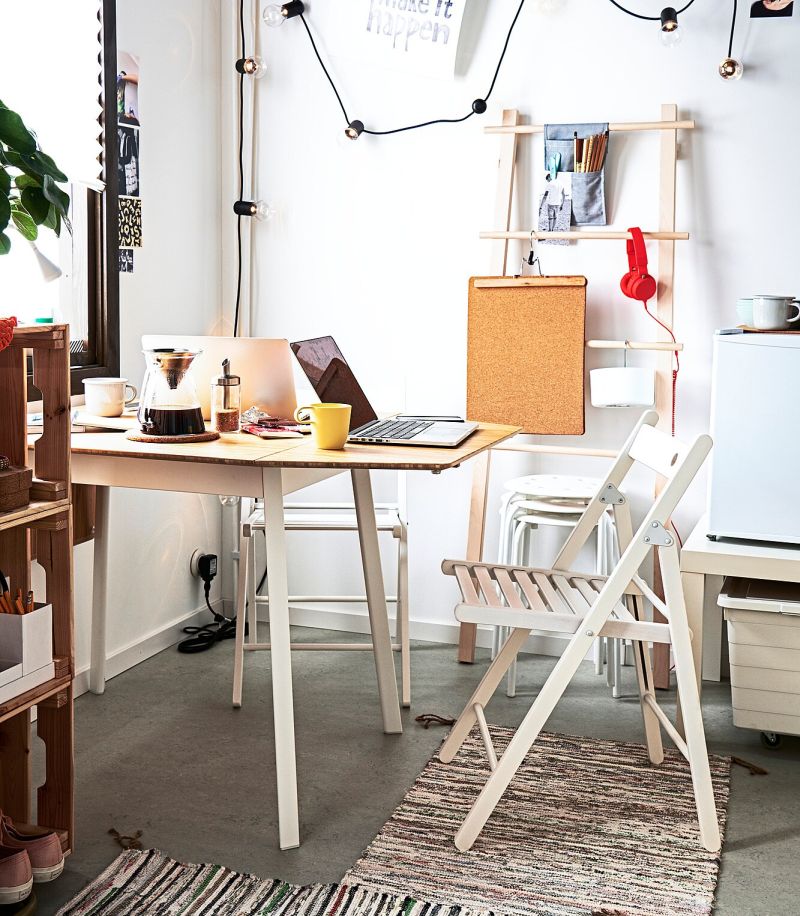 Adler Magnum by Peter Draenert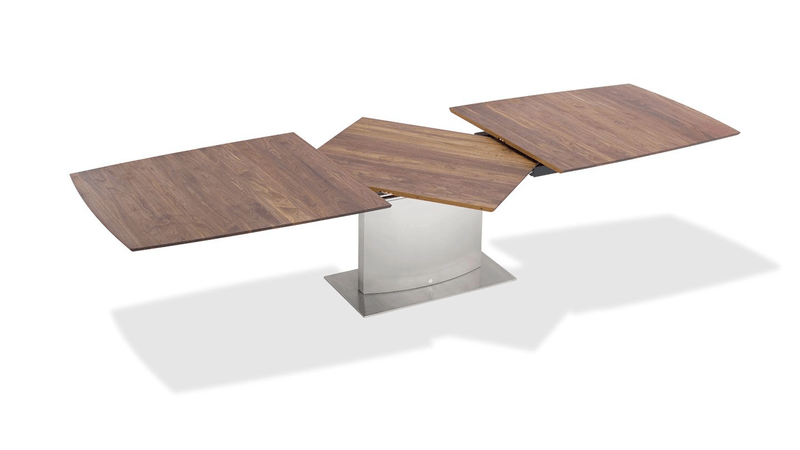 This boat-shaped dining table features a lifting mechanism for adding mobility to the integrated top. Users can pull apart the table halves and rotate the inner middle plate upwards. It is offered in different types of wood and stone.
Buy: €7,173 ($7,742)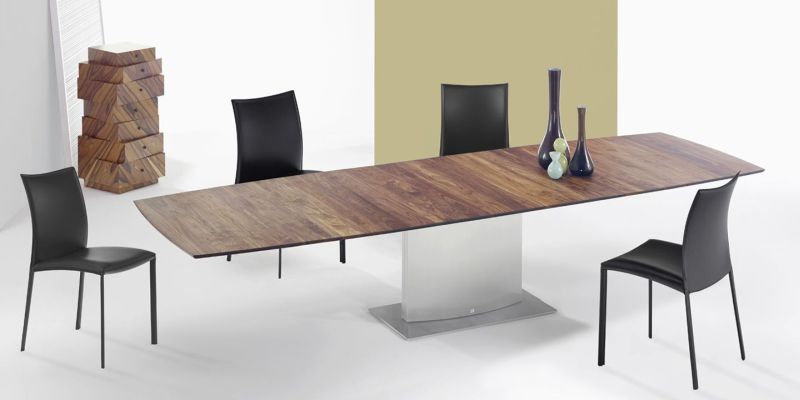 Transformer Table 3.0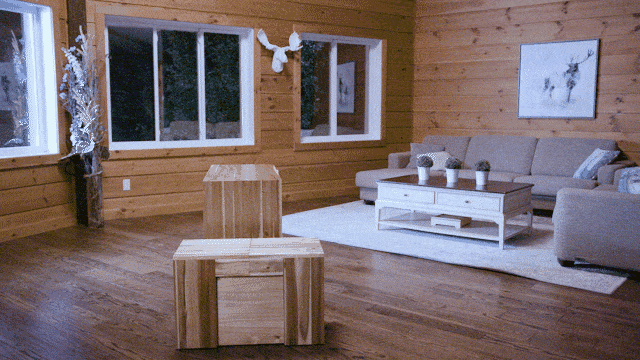 This modern, extendable dining table can accommodate up to 12 people at once. It is the latest iteration of the original Transformer Table launched back in 2016 through a successful Kickstarter campaign. The table uses a magnetite-grade steel ball-bearing telescopic mechanism that allows users to extend the table from 18-inches to its full size at 118-inches.
Buy: $1,724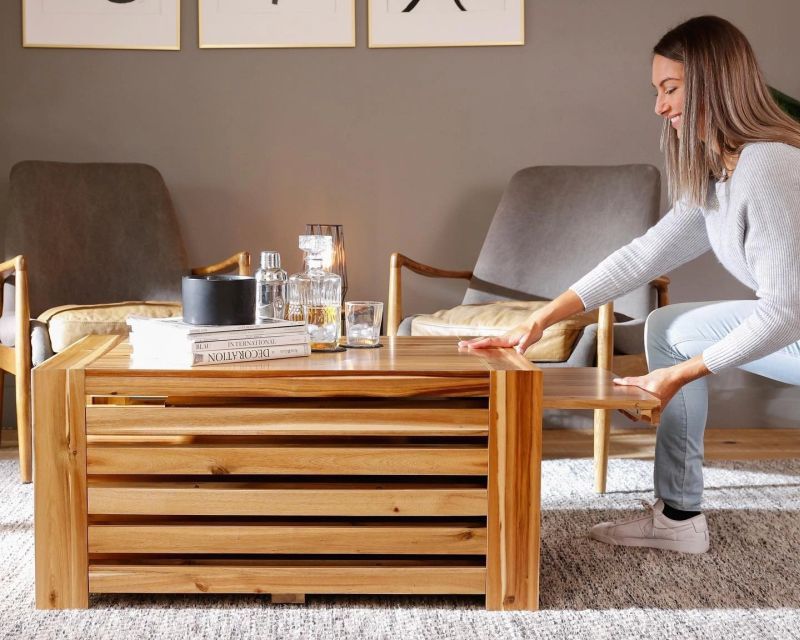 MAMAGREEN BAIA Dining Table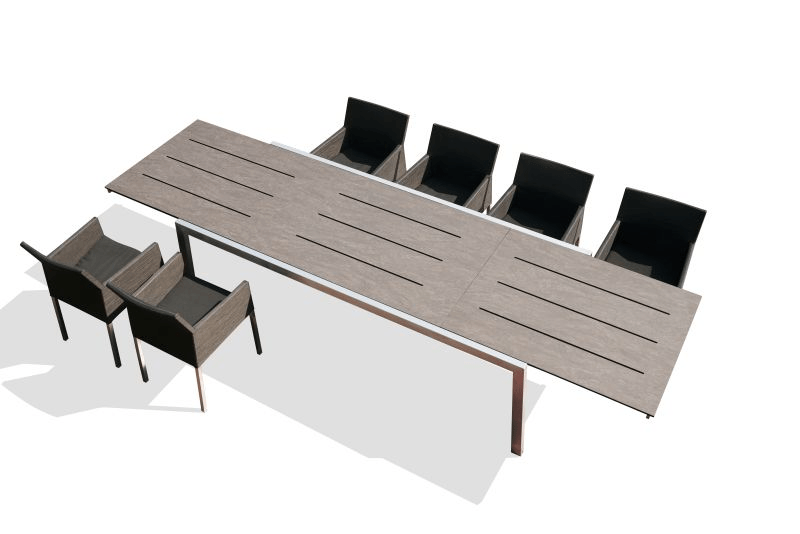 This outdoor dining table by Chicago-based MAMAGREEN can be extended to accommodate a large group. You can expand the table to seat up to 12 people. The top effortlessly slides out on both sides to increase the size and can be slid back to save space. It is available in two sizes and there is also a choice of materials to choose from.
Buy: Price on request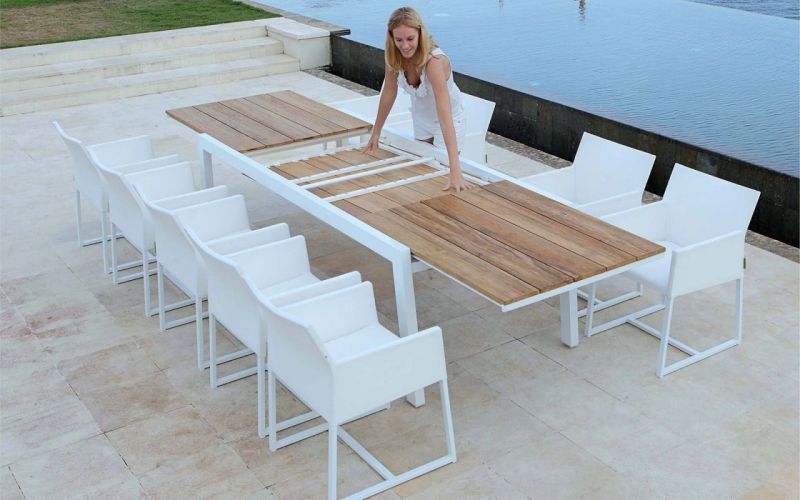 Also Read: 20 Best Ergonomic Office Chairs to Work from Home
Extendable Dining Table by Ozzio Italia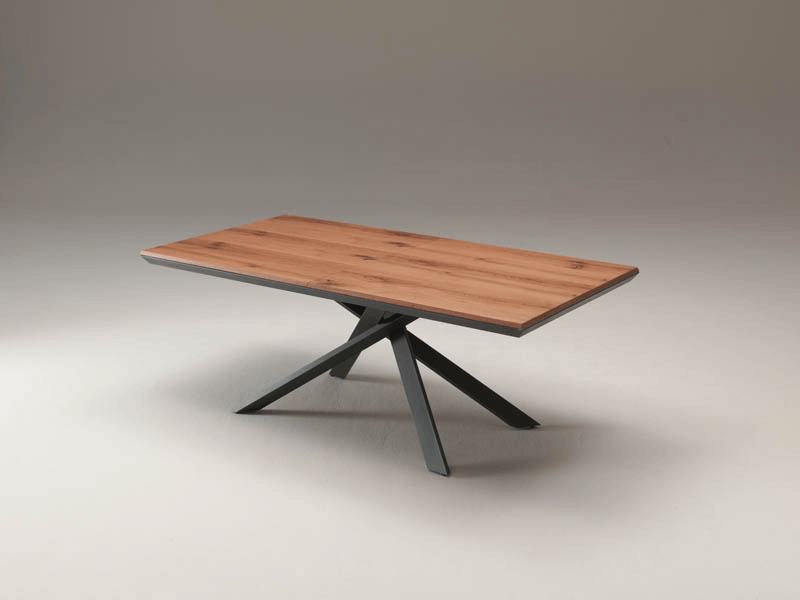 If you are looking for a unique extendable dining table, this one by Ozzio Italia is the right pick for you. With innovative sliding metal guides, the table is not only extendable but expandable as well. The metal base can be combined with the top and extensions in wood, concrete, or marble glass.
Buy: €3,933 ($4,245)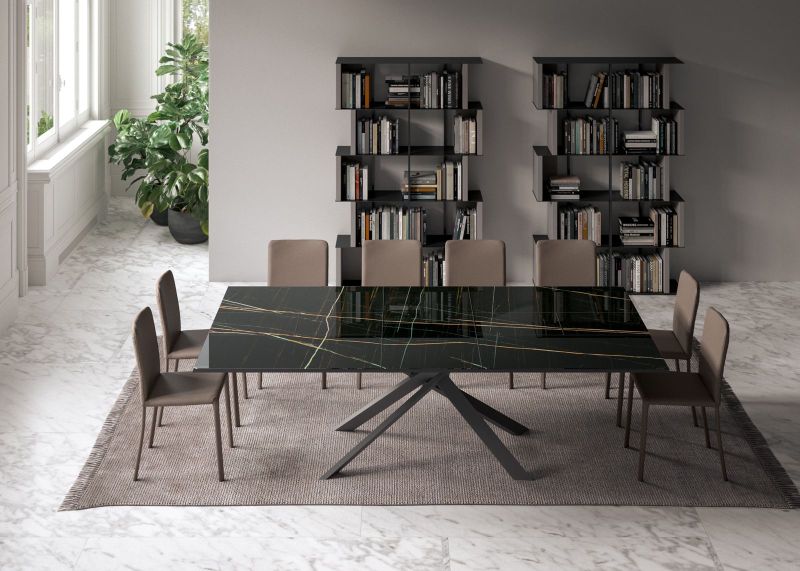 Goliath Transforming Table by Resource Furniture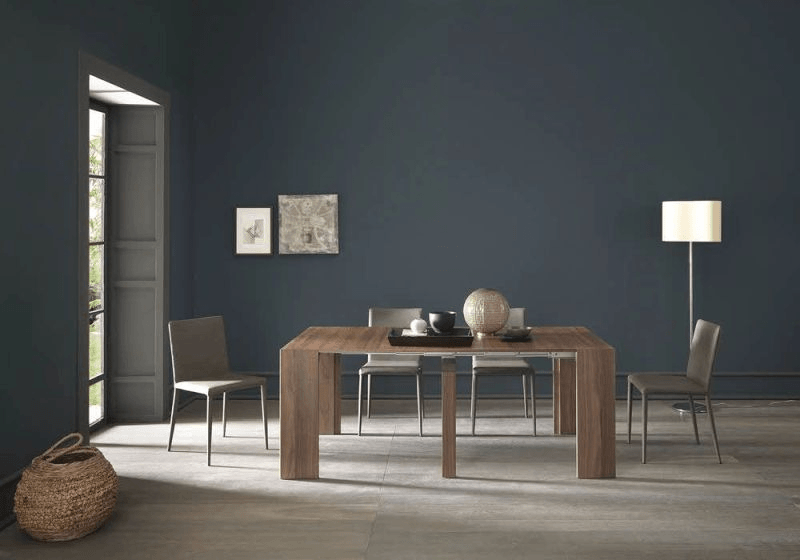 It is a console table that extends from a slim 17.75-inch deep console table to a variety of lengths up to 116-inches long, all thanks to the aluminum telescoping mechanism. It can seat up to 12 people at a time. The table is available in a variety of lacquer and wood veneer finishes.
Buy: $5,770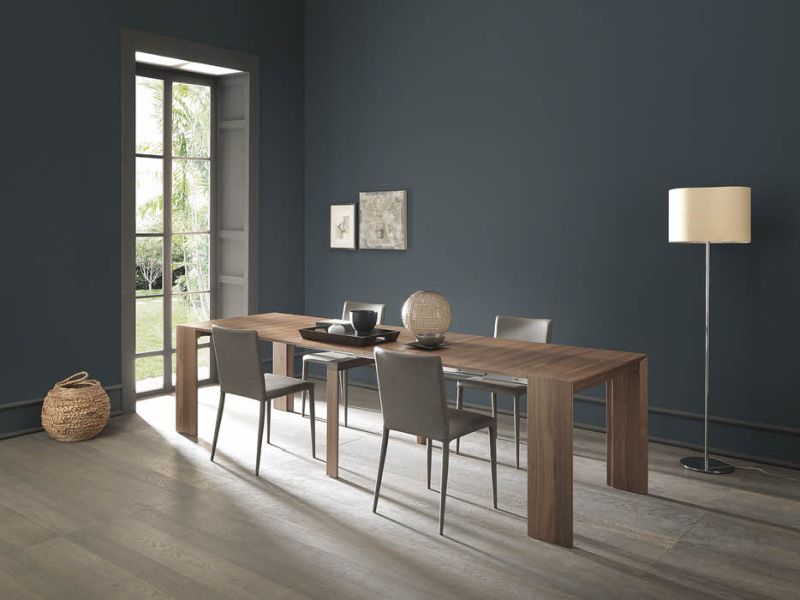 Expanding Round Dining Table by Johnson Furniture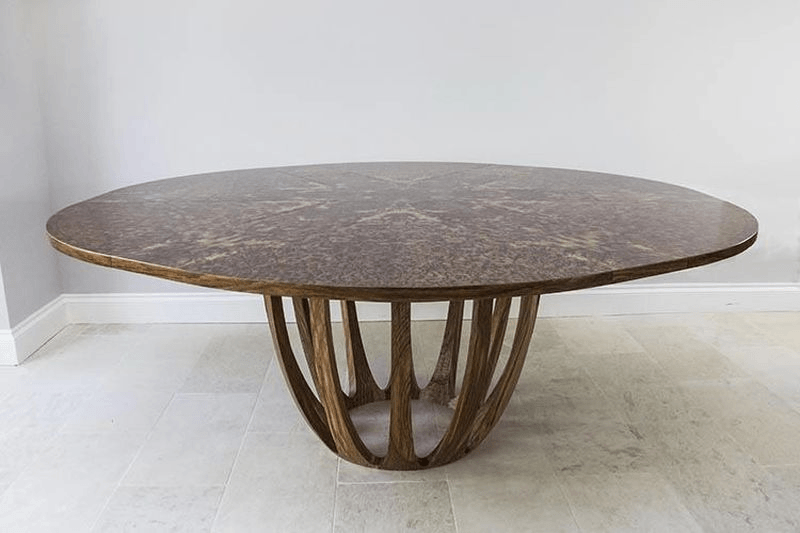 Expandable round tables are rare and this table by UK-based Johnson Furniture is among those gems. Made from an 850-year-old brown oak tree, it is an award-winning piece with a unique base inspired by the tattered crown of the ancient tree. There are gaps in the base that provide enough space for the legs.
Buy: Starts at £10,000 ($12,330)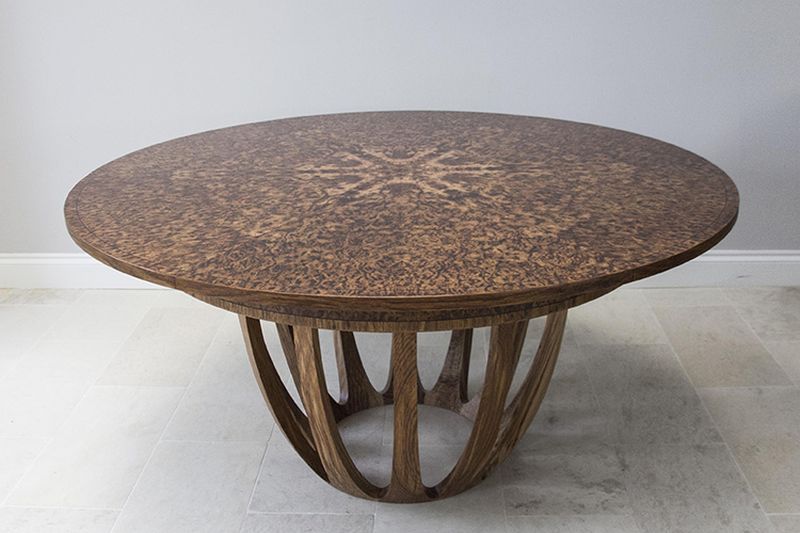 Transformable Square Dining Table by LG Lesmo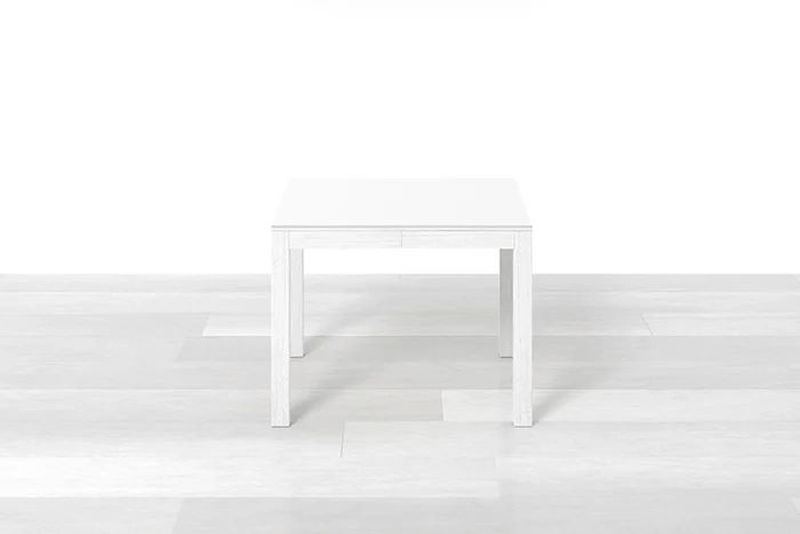 If you want your dining table to perfectly match your style then, Italian company LG Lesmo may have the best to offer. You have options to choose from various finishes and even ask for other customizations including the seating capacity. The company can make extendable tables with seating for up to 16 people.
Buy: €2080 ($2,245)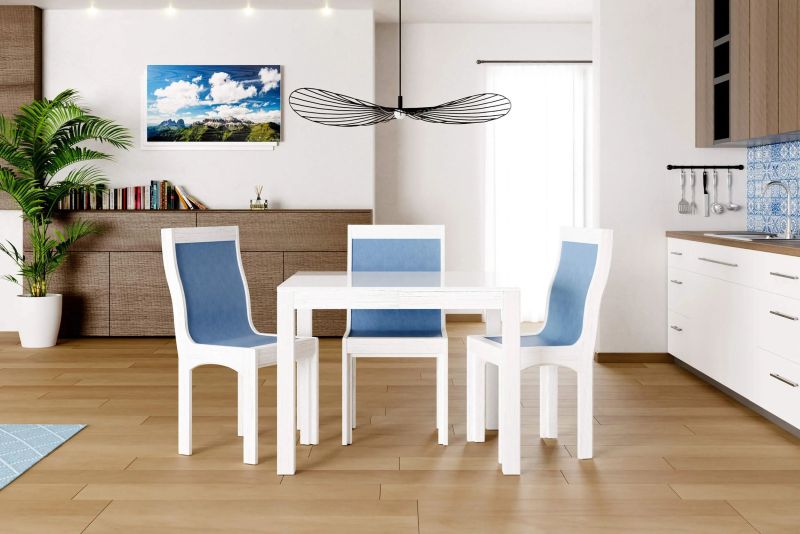 OLIVIA Motorized Dining Table by Casabianca Home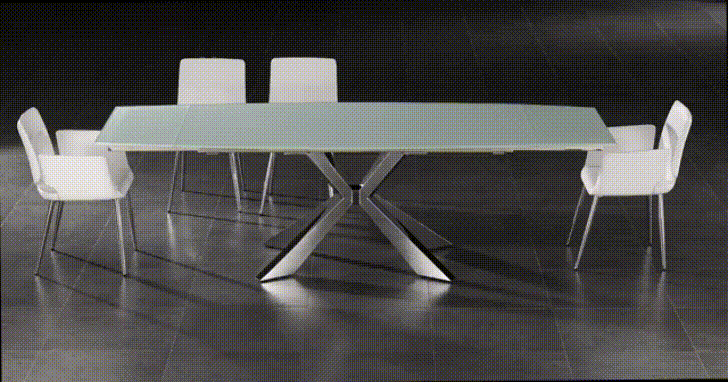 This extendable table can be configured into different sizes easily, all thanks to the onboard motorized systems. You just press a button to extend or contract the table. The table features a uniquely shaped top available in different finishes and a base with clean, modern lines. It can accommodate up to 14 people in an XL Extendable configuration.
Buy: Starts at $3,420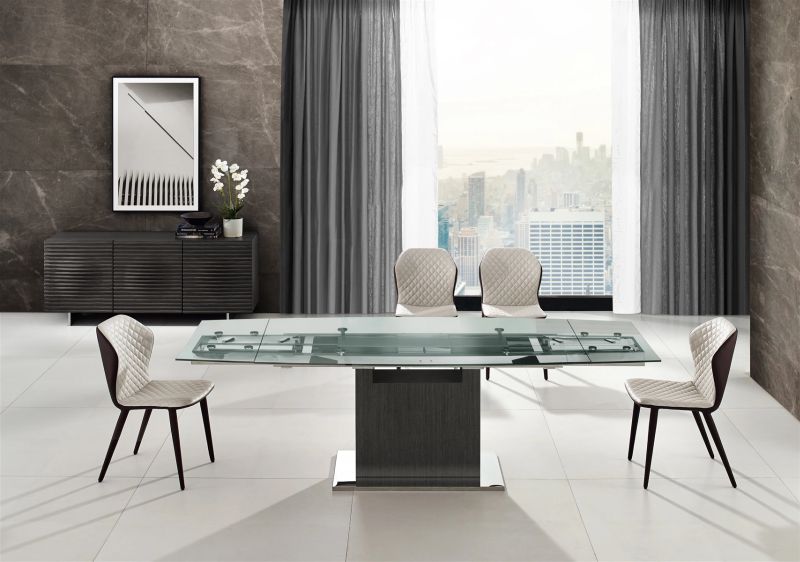 Flaye Table by TEAM 7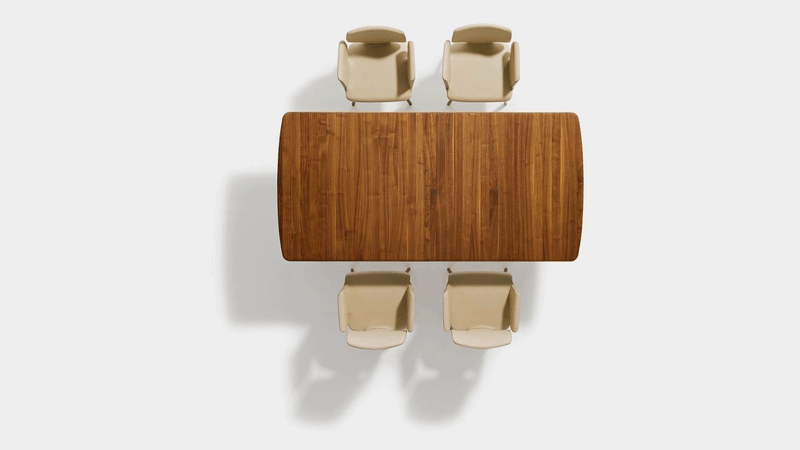 Designed by Austrian designer Jacob Strobel, this beautiful extendable table is distinguished by the elaborate design of its 3-layer solid wood top that automatically extends and lifts up into place. One person can handle it effortlessly. It combines solid wood with leather for a unique look. There are several options to customize the table in different materials and colors. The sophisticated design is achieved through clean curves that blend together harmoniously.
Buy: $3,899