Nui Studio, founded by German designer duo Emilia Lucht and Arne Sebrantke, has created the Filou chair, a delicate interior furniture piece combining wood and colored metal. What's amazing is that the lightweight solid wood furniture unit brilliantly breaks the traditional notion about a wooden chair.
Its design is influenced by the architectural principle of a material under tension. The slatted wooden frames are used for achieving a distinct visual appeal along with the physical lightness with minimal use of material.
This traditional wooden slatted chair redefines the design aesthetics by assembling a box spring with the flexible 4mm thick wooden slats that perfectly fit on the blue metal structure. Filou has adapted to the ergonomic requirements of the user, as an upholstered chair while successfully pairing stability and flexible seating comfort.
Also read: Lightweight and comfortable wooden folding chair by Pawel Kochanski
The wooden slats are placed accurately to offer maximum flexibility and elasticity necessary for the comfort of its user. With this lightweight and dynamic chair design, the team of Nui studio has proven that they work tirelessly on bringing unconventional ideas to life.
Coming back to the Filou chair, it's ideal for entryways, study room, any other room in your house. Besides being a functional furniture unit, this chair will add a pop of color to a contemporary interior. Hence, it's an ideal choice for modern homes. For price requests, visit the studio's official website.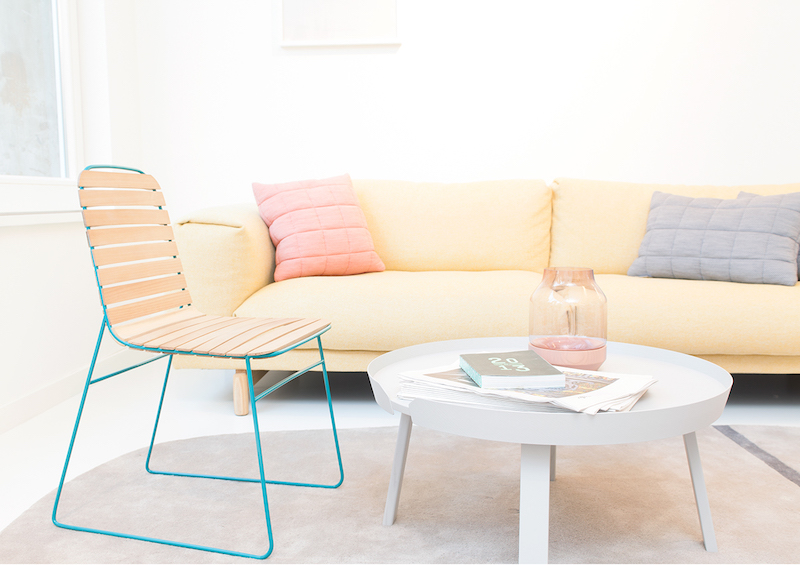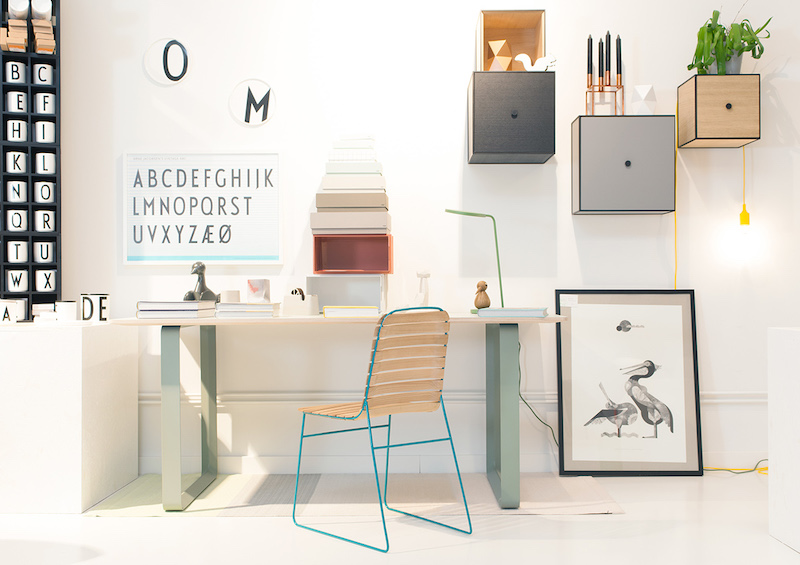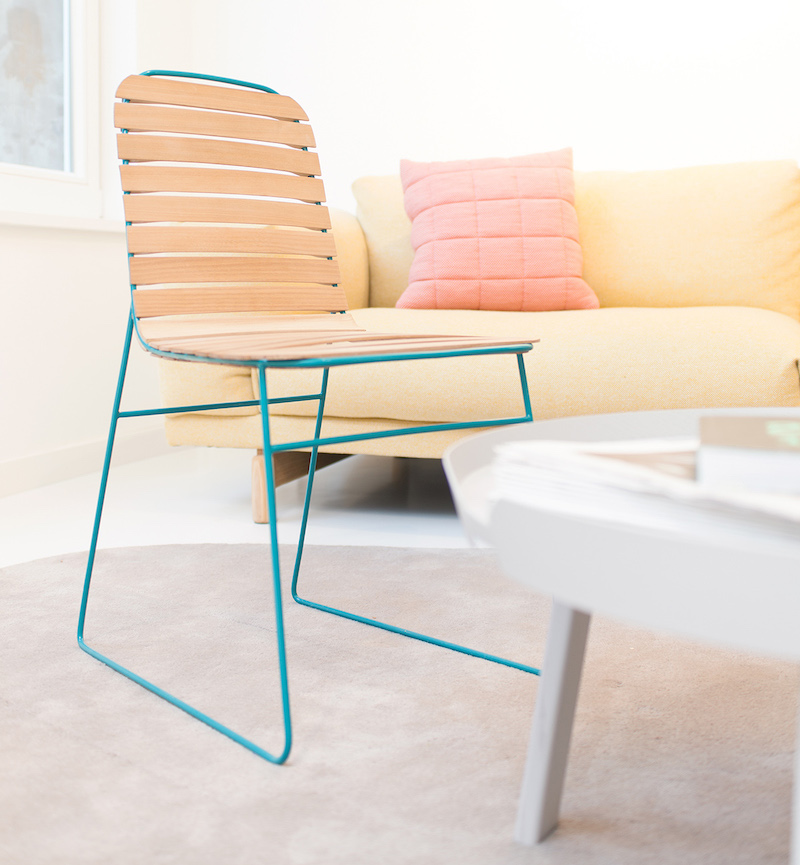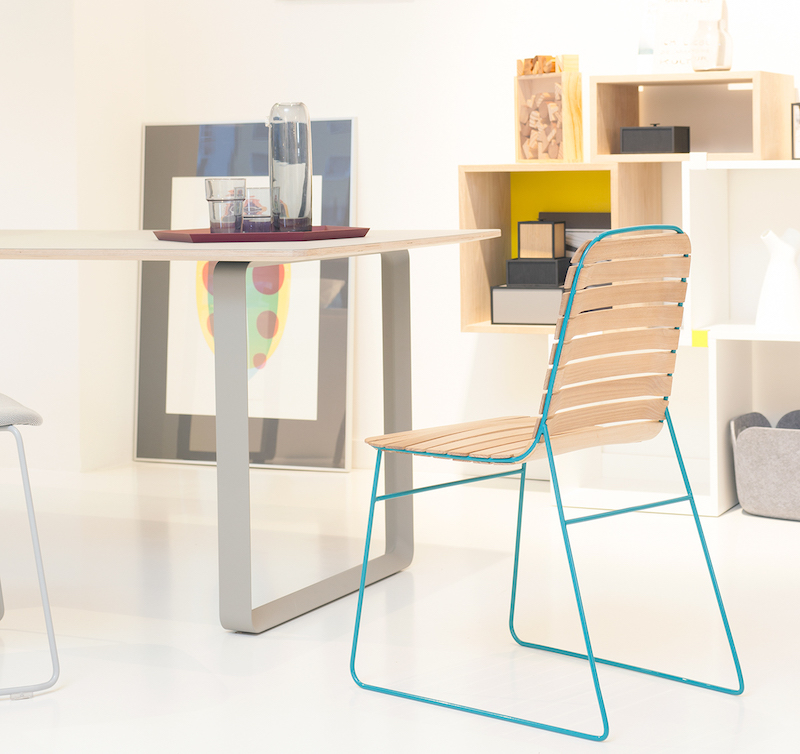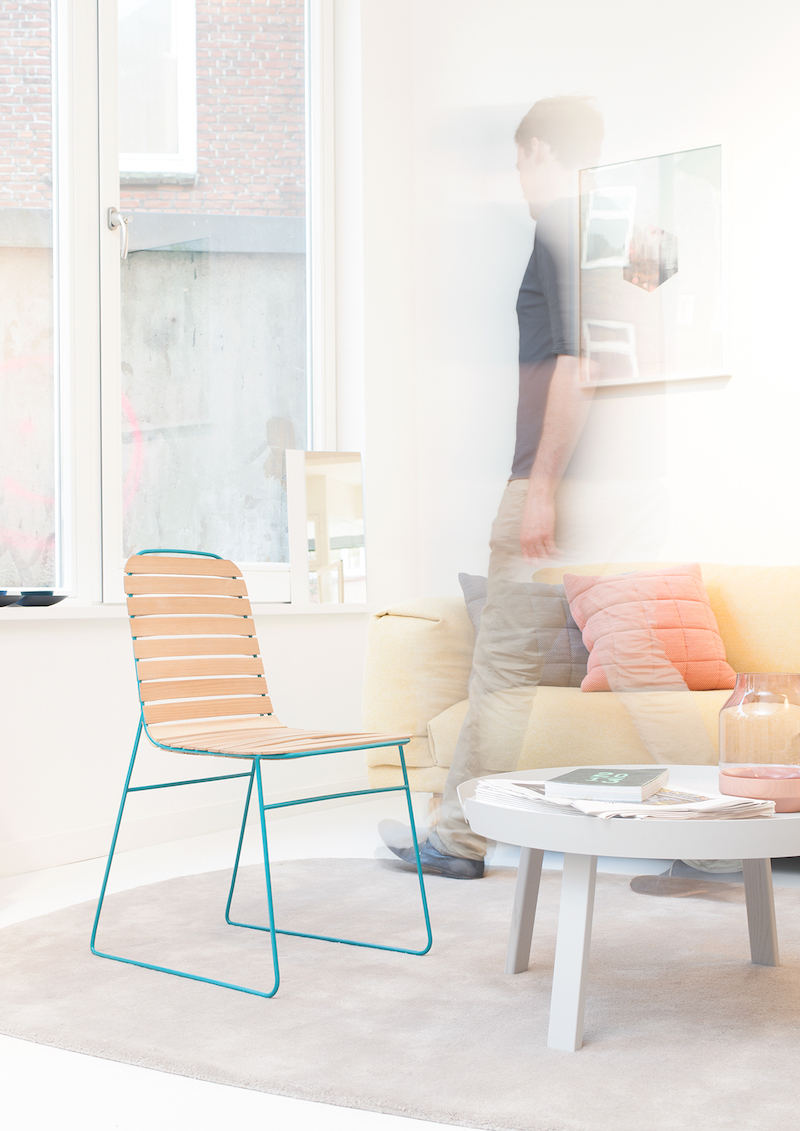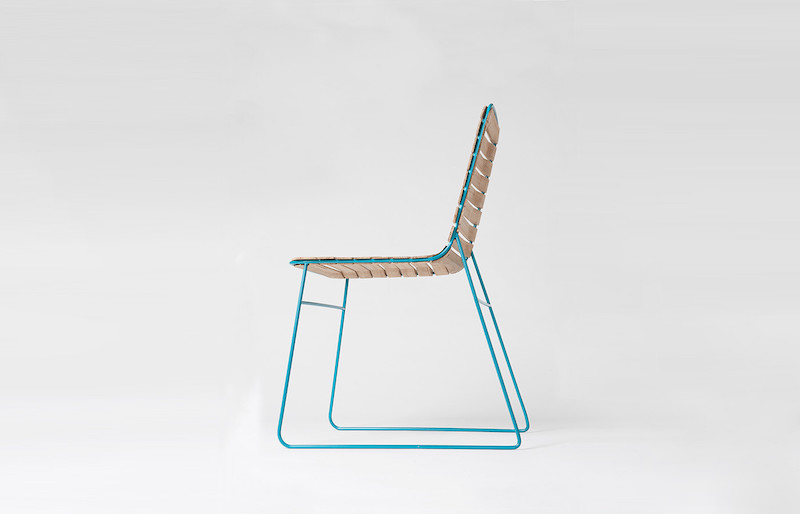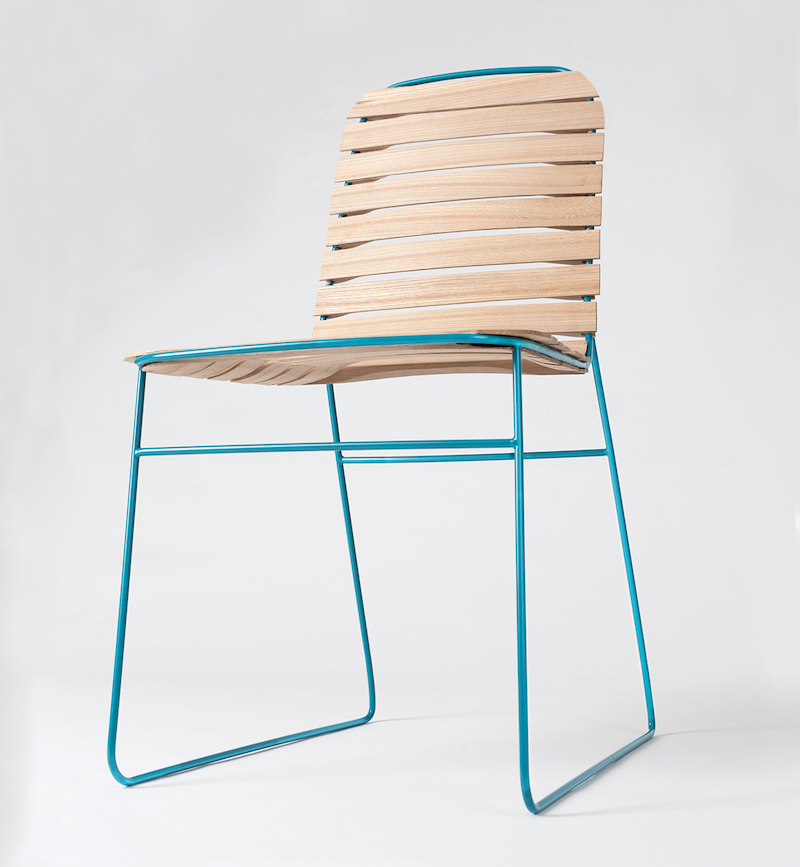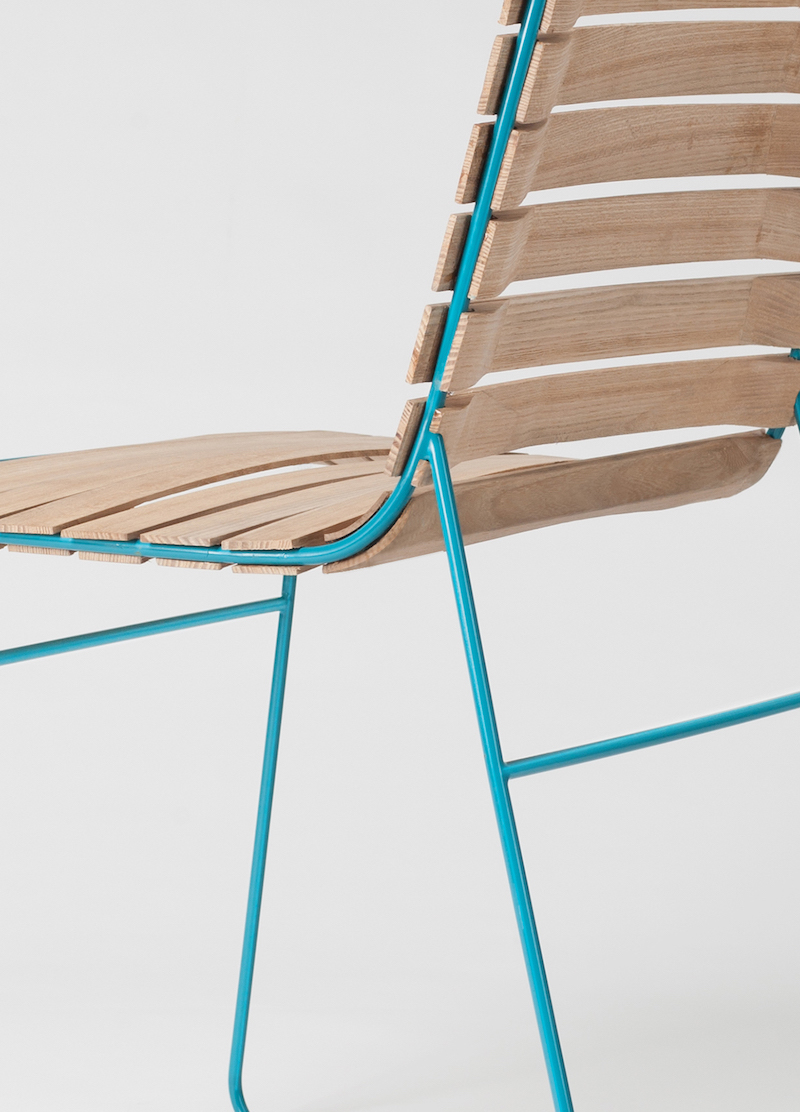 Via: Archello