Since we are all spending more time indoors during the pandemic, it is important we use more flowers around the house. Giving us another reason to play with the decor using flowers, Gingko has introduced a Smart Vase Light which not only serves as a beautiful lamp but also doubles as a hidden vase.
We have seen a plethora of lamps in past such as the COCO XXL and Ohmie Orange Lamp but this light that also functions as a vase has its own niche cut out. The Smart Vase Light is a beautiful oval-shaped table light carefully designed to meet both home and office needs. What makes this vase light so special is a heat and water-prone tube that is cleverly hidden inside and comes in use while watering your flowers.
The smart vase light is made with waterproof, heat-resistant Tyvek paper that emits a warm ambient light from within and lights up a room. The smart vase light comes in a fan-like design and can be easily folded like a book. In order to open the lamp again, one simply needs to pull the lamp back around till the magnets touch each other.
Also Read: Anti Transforms Discarded Umbrellas into Gorgeous Desk and Table Lamps
Gingko Smart Vase Light runs on a 3W LED light source producing 6-10 hours of battery life before one needs to recharge it again. The item comes delivered to you in both Walnut and Bamboo material. Additionally one can also change the flowers regularly for a new aesthetic, with or without the light on.
The smart vase weighs around 400g and measures 85×215 x 35mm when closed and 200 x 215mm when opened in an oval vase shape. To place an order one can jump to the official website of Gingko Design where it is available a price of $95.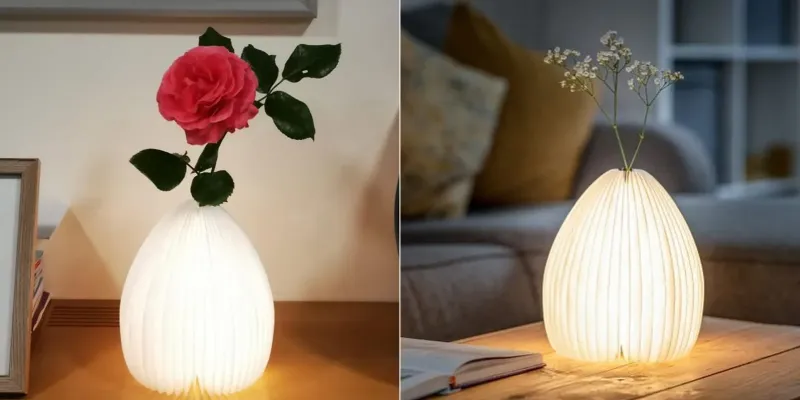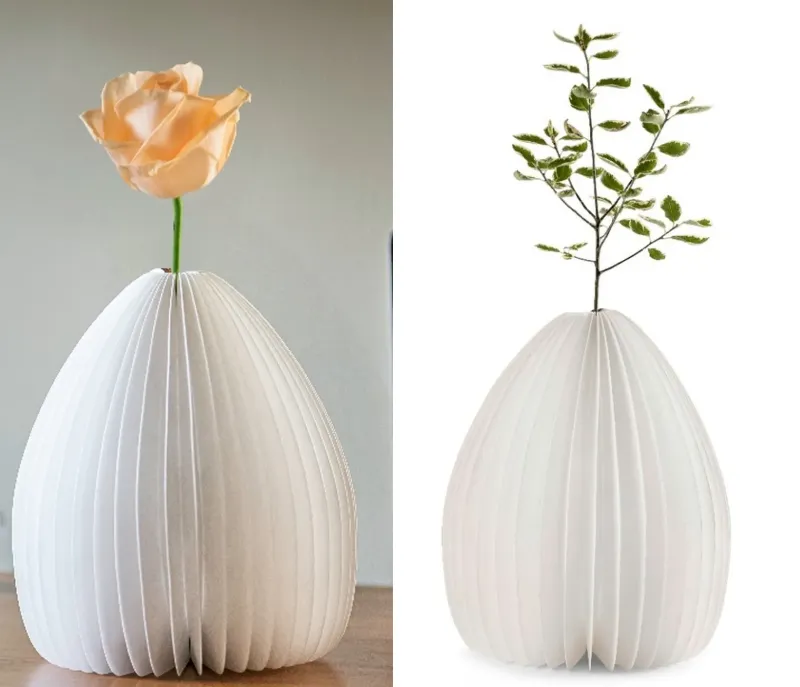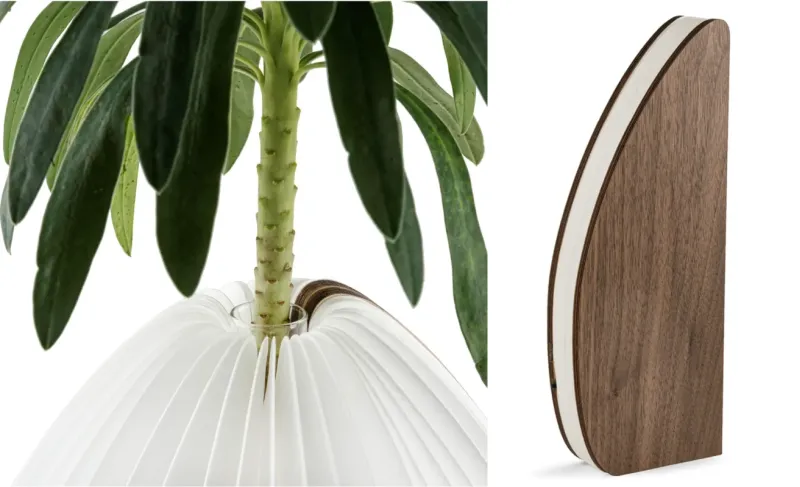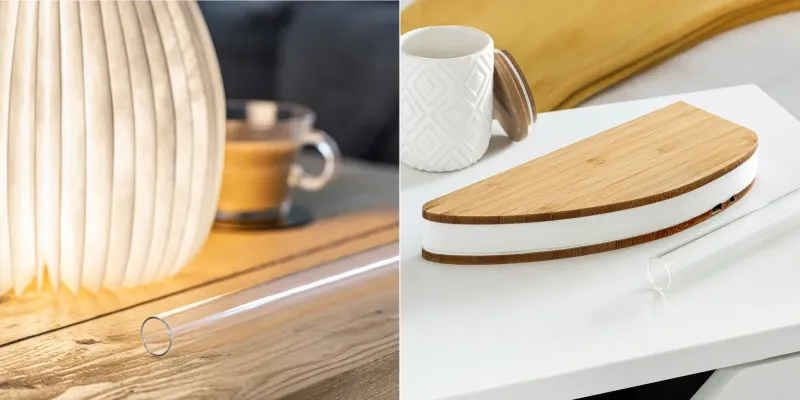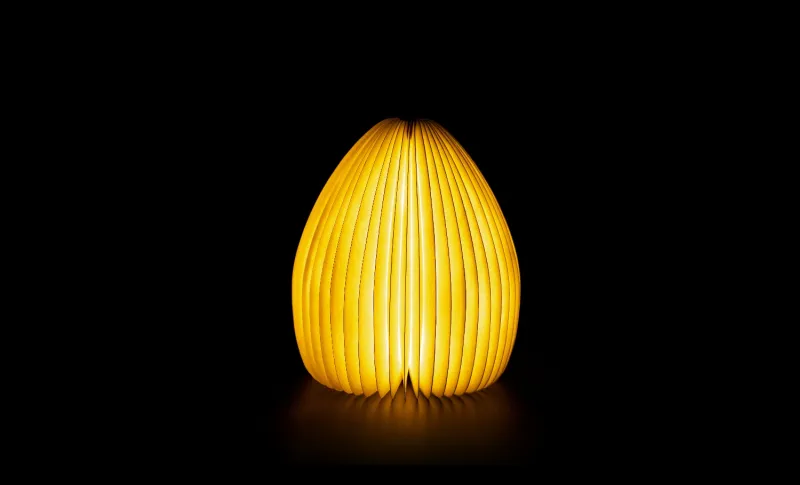 Via: design milk