With Halloween just around the corner, you may possibly have started gathering ideas to decorate your home in your own unique way. Being a little crafty can be effective, it can help you save money and also add a personal touch to your Halloween decorations.
You can even involve kids in the process. This will be a creative activity helping them develop new skills and create unforgettable family memories. There are plenty of Halloween crafts for kids you can find online but if you get down to searching, you will be left confused.
For your help, we have gathered a few unique craft ideas that you can try with your children on Halloween. The little guys will easily handle these simple DIYs.
Simple fold paper bat
Take two paper circles and make wings by folding paper. Now attach the wings to the circles in shape of bat wings, add googly eyes and draw a mouth to complete the look. Kids can easily make this cute bat decoration. Learn more about the build process at I Heart Crafty Things.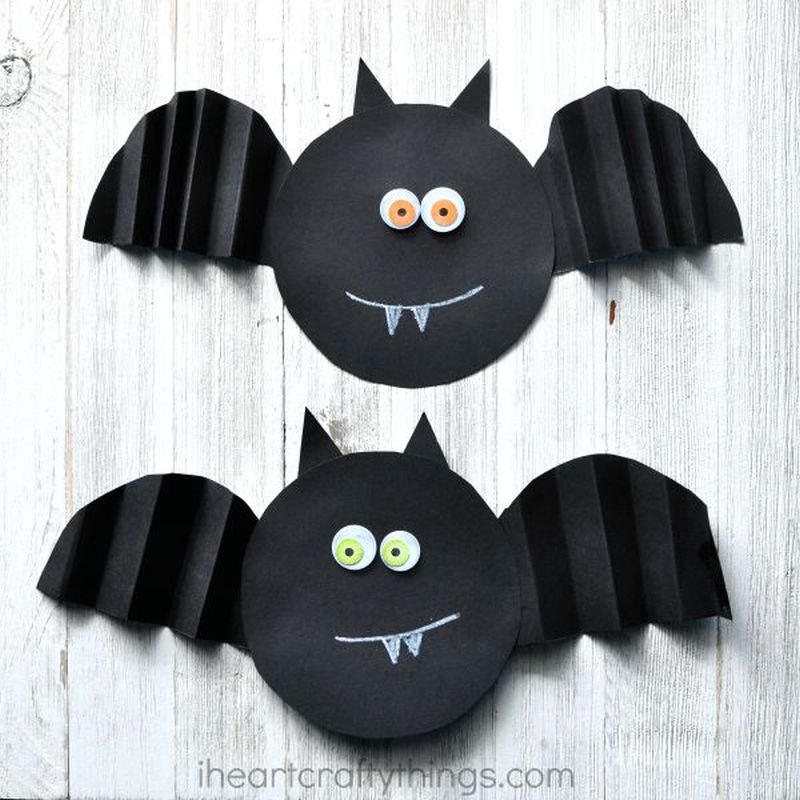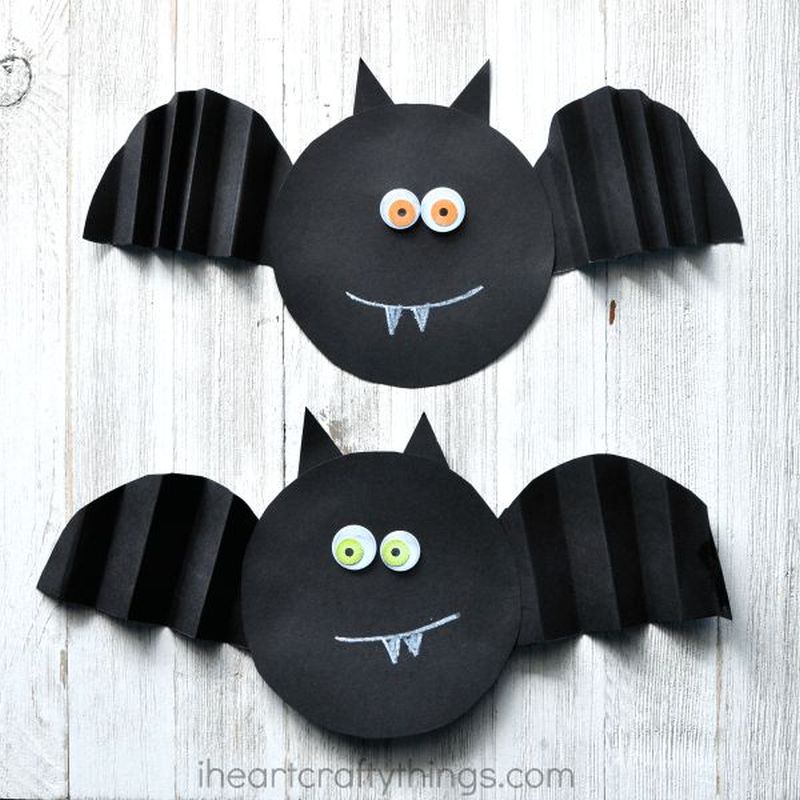 Black cat toilet papercraft
Easy to make and not-so-scary, all this craft needs is a toilet paper roll and some colors. For a detailed procedure, check out Where Imagination Grows.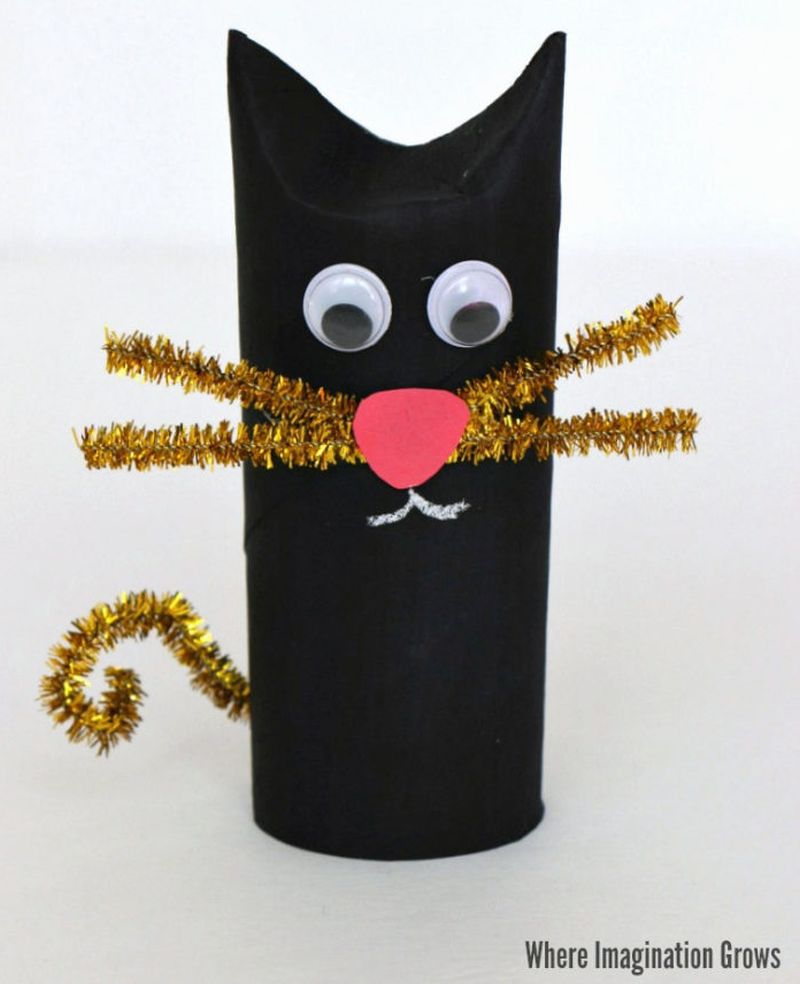 Witch papercraft
Geometric shapes are always fun to experiment with, especially for holiday decorations. Did you know you can make a witch out of a few paper triangles, circles, and a couple of rectangles?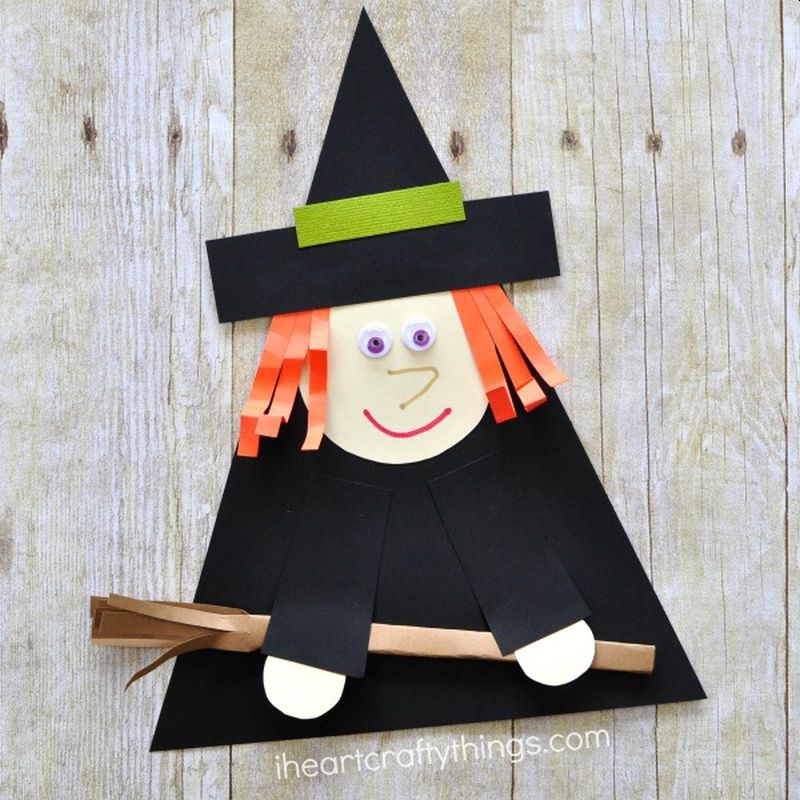 Masking tape Mummy
Masking Tape Mummy is not as scary as you would think. It's a fun craft that kids can help with. Cut out some black paper in the shape of a body and apply masking tape over it with a pair of eyes. And Tada! It's ready.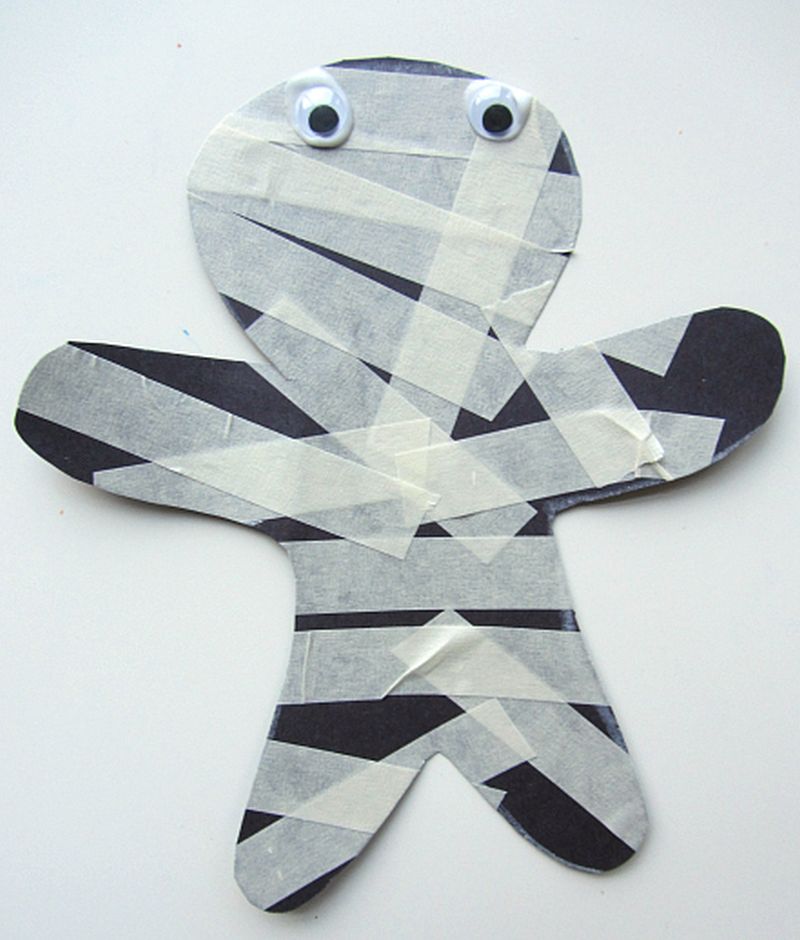 Spider handprint craft
A simple project kids can make with their handprints and a few supplies. Read how to make this spider web handprint craft on The Best Ideas for Kids.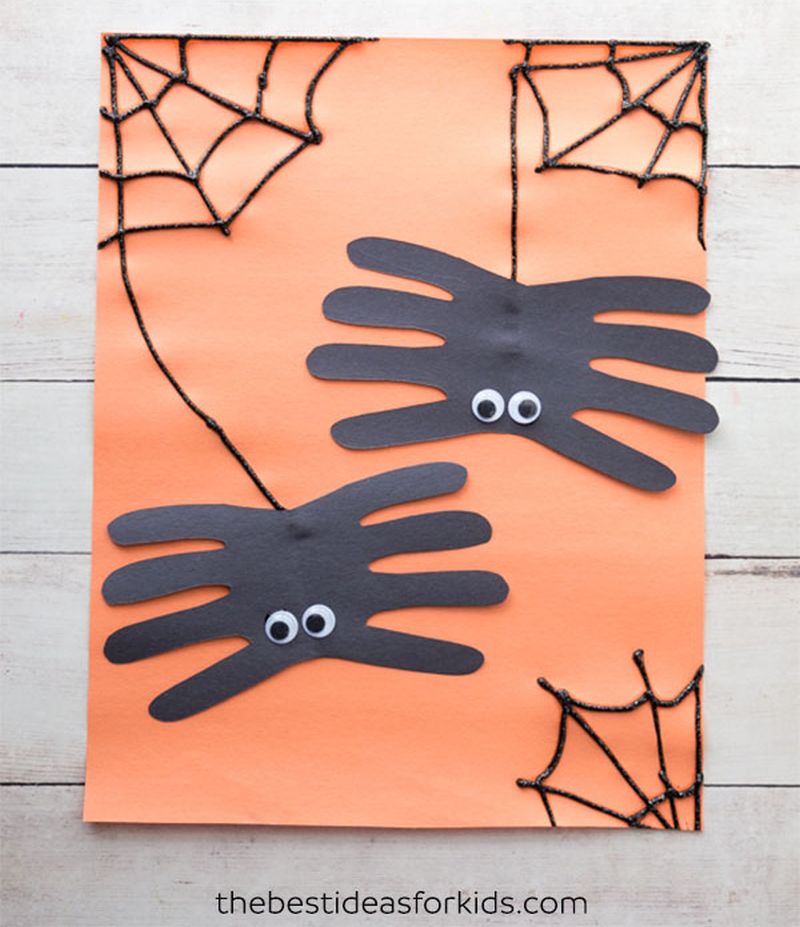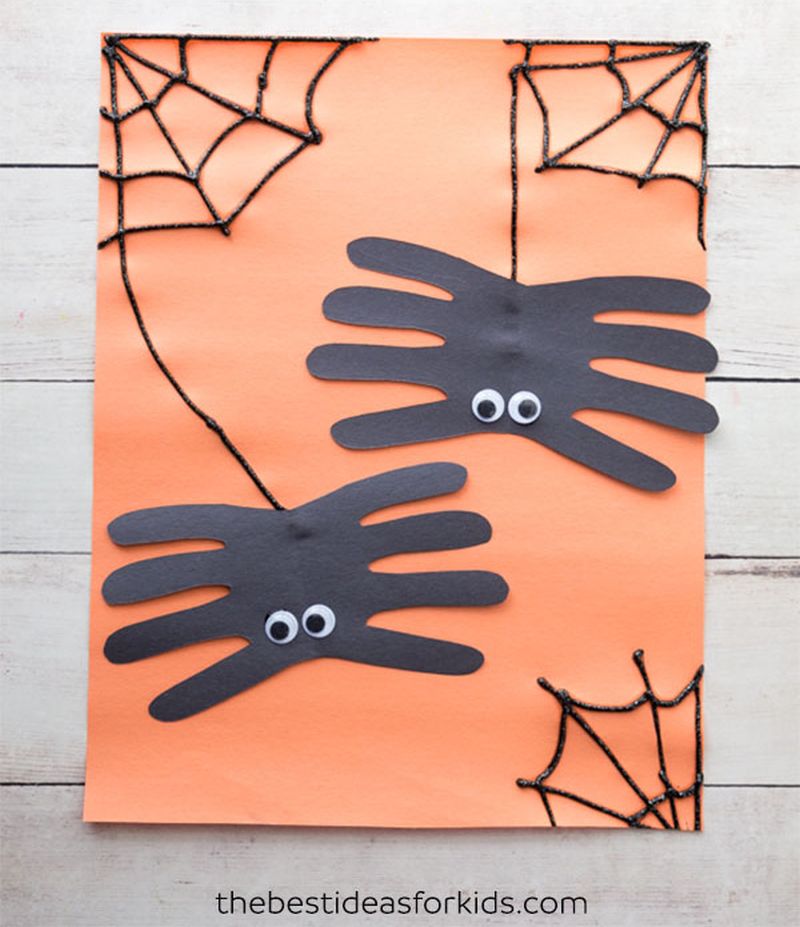 Styrofoam cup spiders
If your little one is afraid of spiders and bugs, this Halloween, give them a chance to overcome the fear with this DIY Styrofoam cup spider by One Little Project. Go on and give it a try!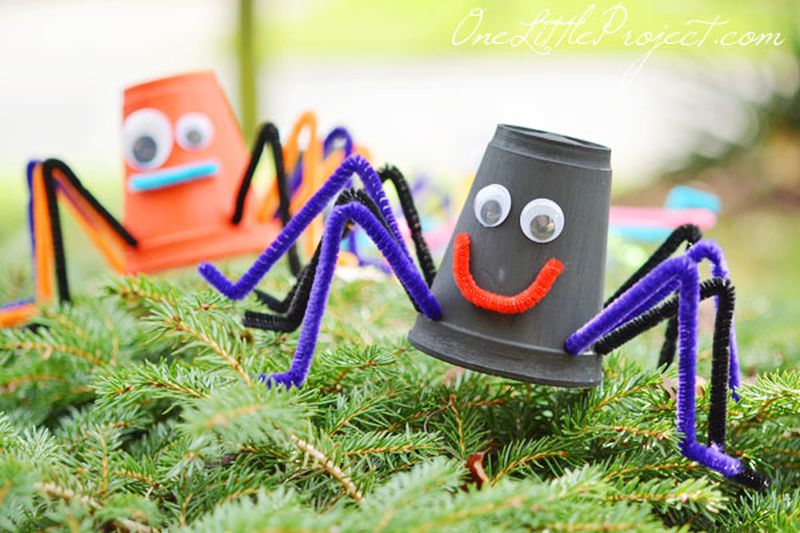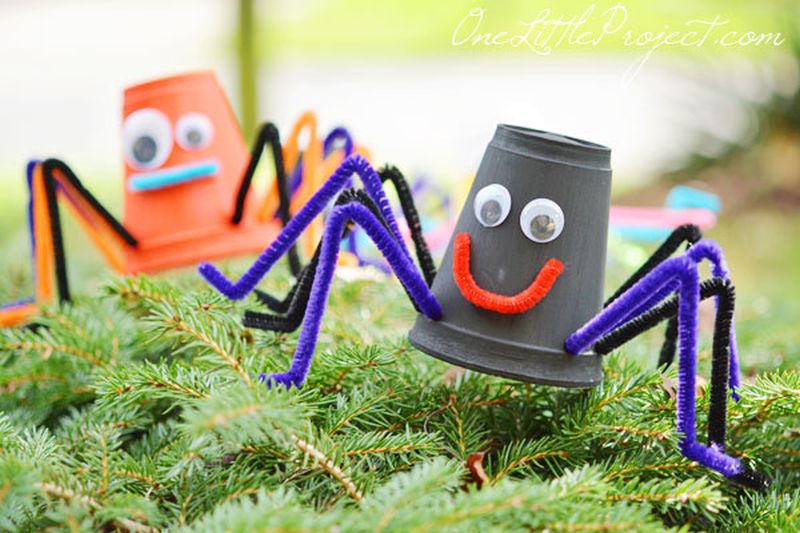 Paper cup Frankenstein
Place a paper cup upside down and paint it green. The top of the cup should be painted black. Add eyes and a pointy nose to give it the Frankenstein look. Tutorial at Non-Toy Gifts will help you with details.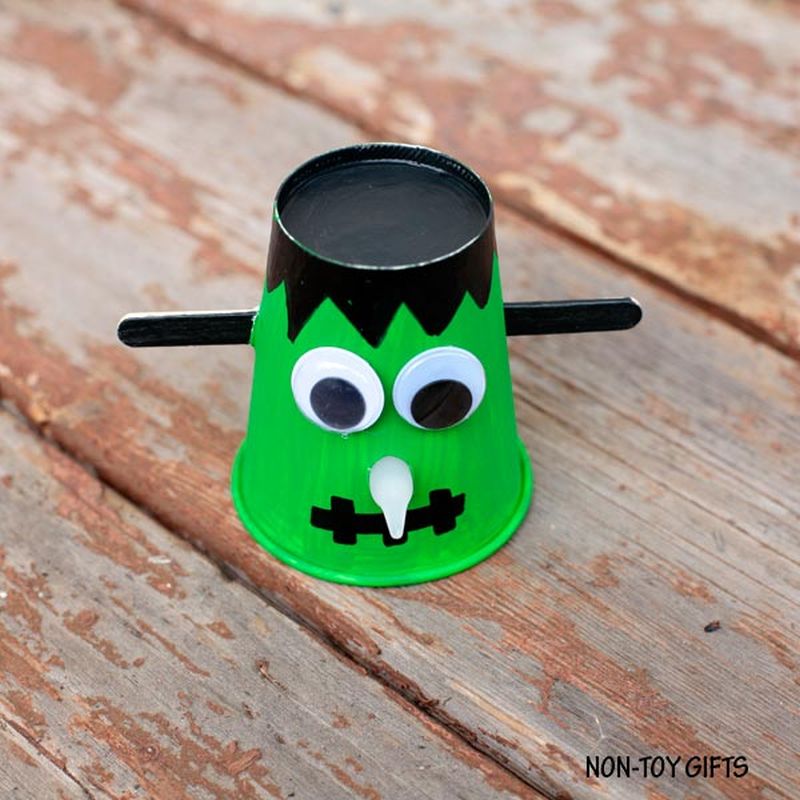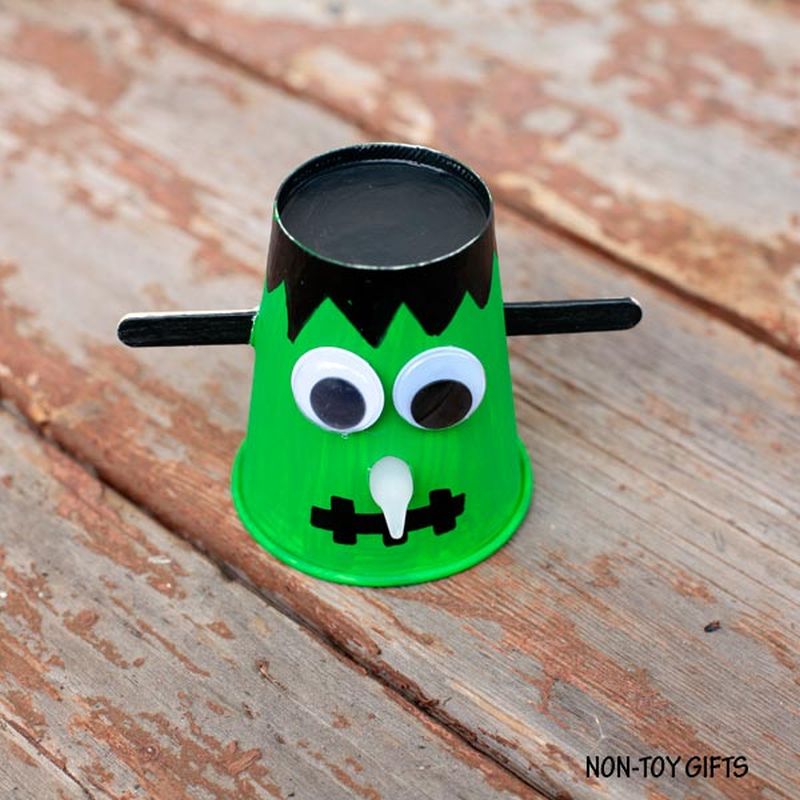 Hanging paper cup ghosts
These DIY hanging paper cup ghosts from Red Ted Art are extremely easy to make. Not necessarily the finest Halloween decor, but really fun activity for kids.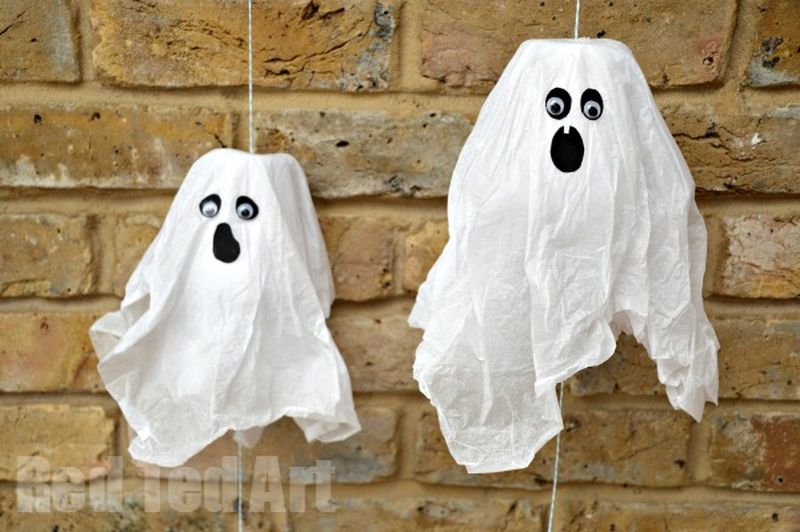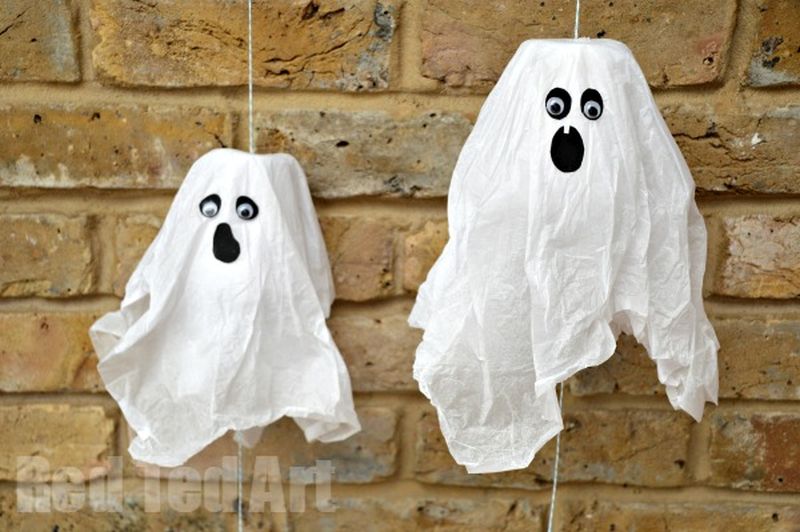 Tissue paper candy corn
This fun craft can be carried out with young kids and kindergartners as well. Get some contact paper, colored tissue paper, and create a Tissue Paper Candy Corn to be hung out of the window or outside the door.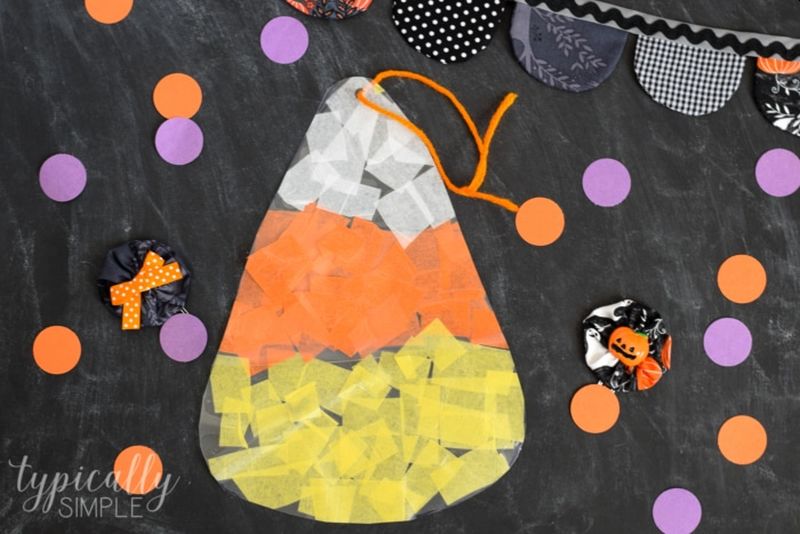 Floating ghost using a balloon
An ordinary balloon can be turned into a floating ghost. Take two large white bin bags cut out with eyes and nose. Glue cardboard eyes and mouth on to a green balloon and then drape the bin bags over it. You can add plastic strips for a frightening appearance. See the full DIY at Kids Craft Room.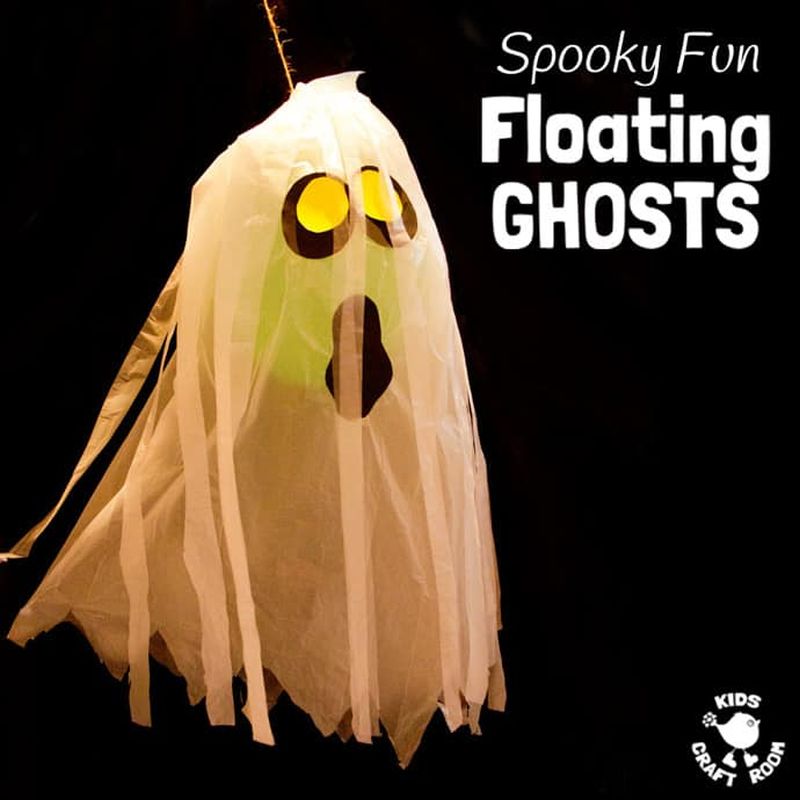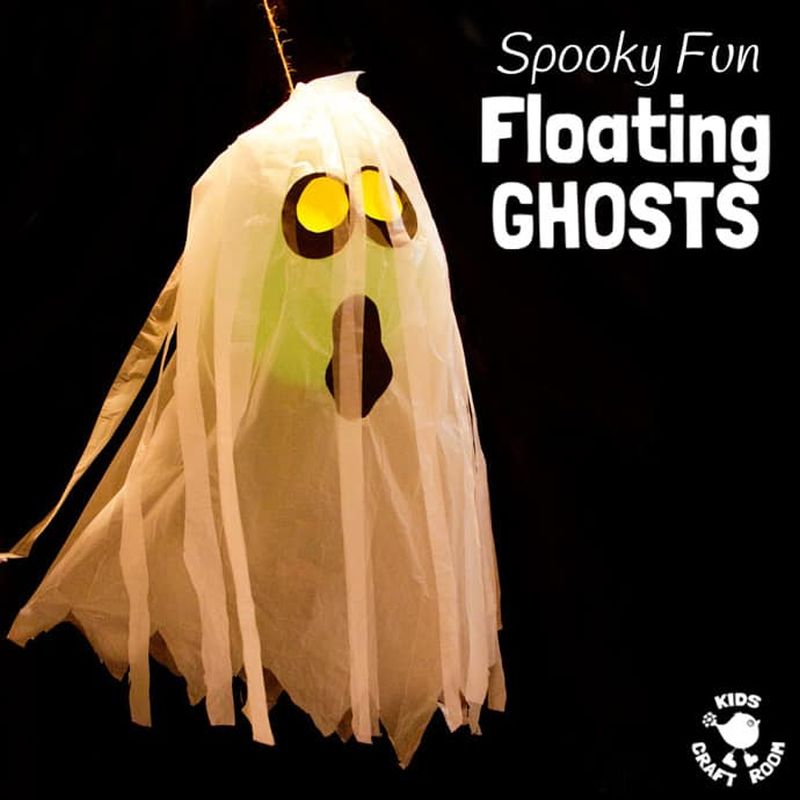 Paper plate spider
Kids will love making spiders using pipe cleaners, googly eyes, paper plates, and a few other basic crafting supplies. Check out the easy tutorial on The Kindergarten Connection.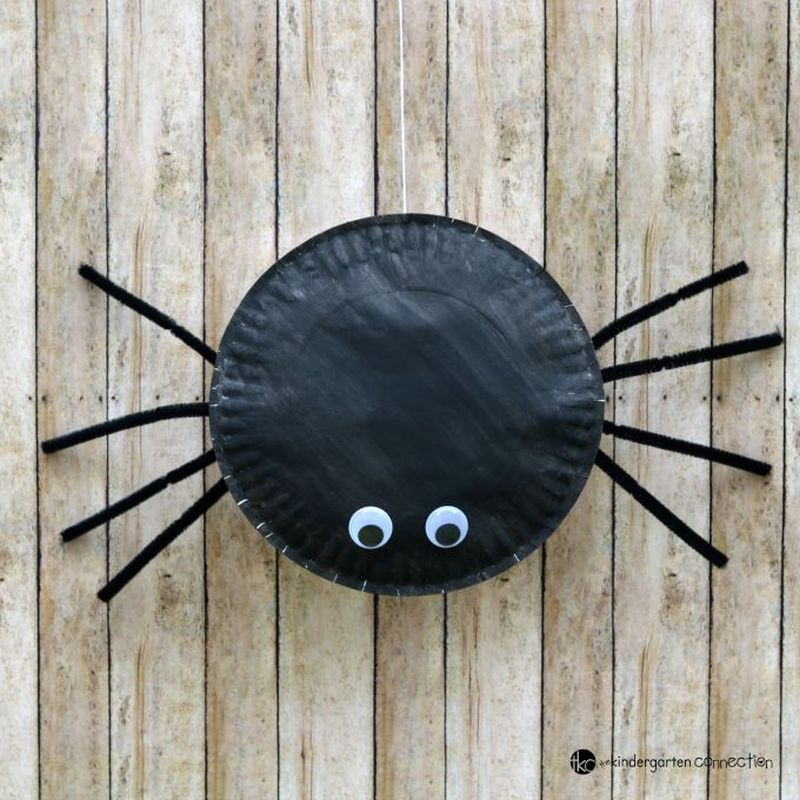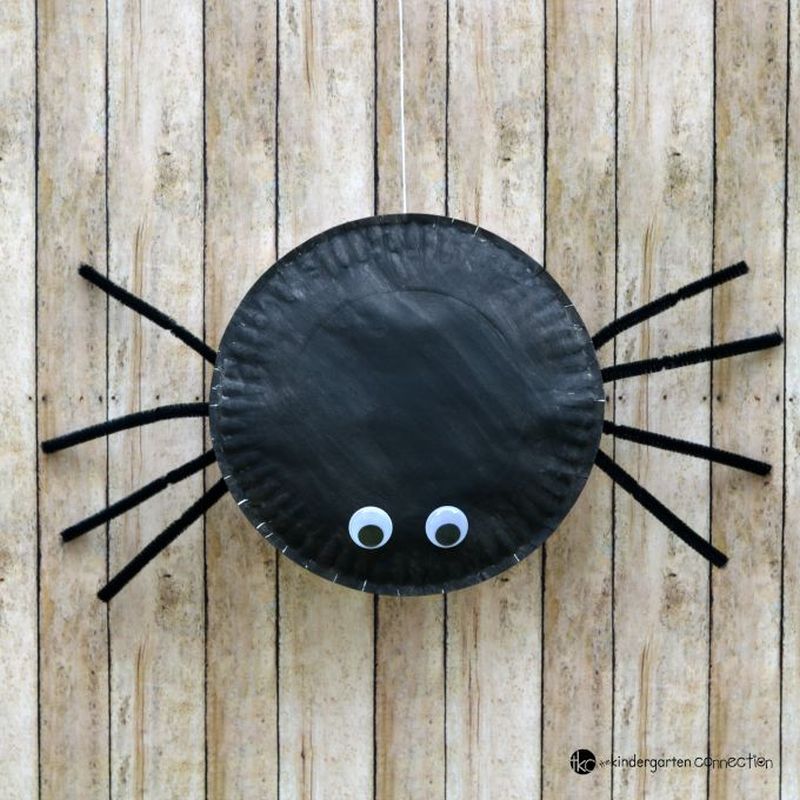 Paper plate candy corn
Paper plates, colors, and scissors are all that you'll need for this project. Cut the plate into four equal portions, let kids draw whatever they want, and then use the cutouts separately or strung together as a garland.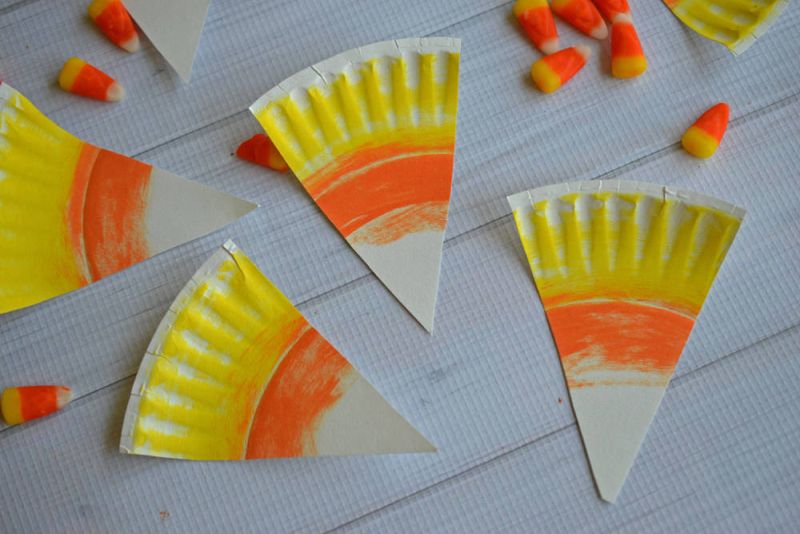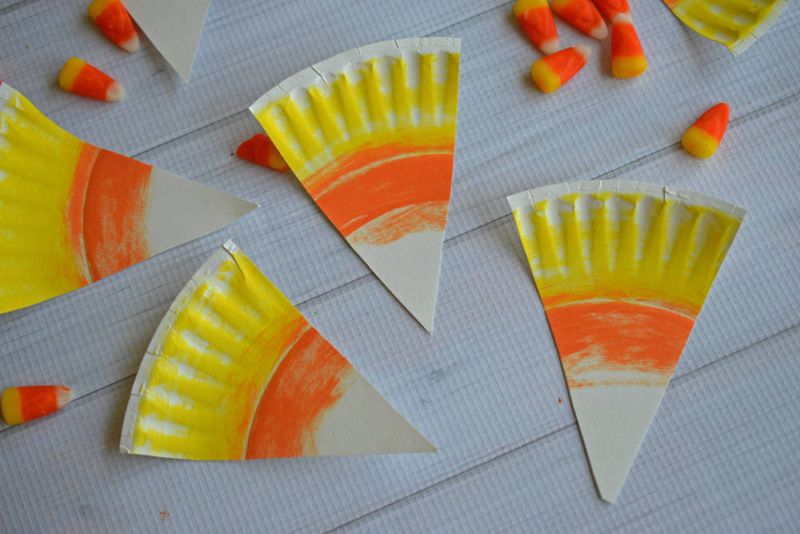 DIY mason jar Mummy lantern
If you have spare mason jars at home, turning them into cute monsters can be a fun activity for kids. Help kids wrap a mason jar with a gauge to make it look like a Mummy. You can also paint the jars and have eyes and mouth cutouts pasted on them. See more at Mason Jar Crafts Love.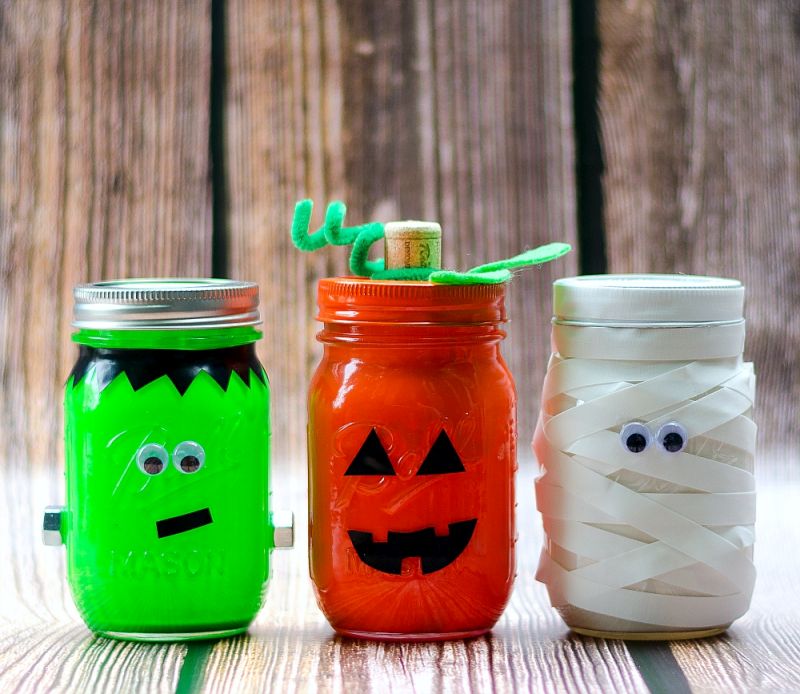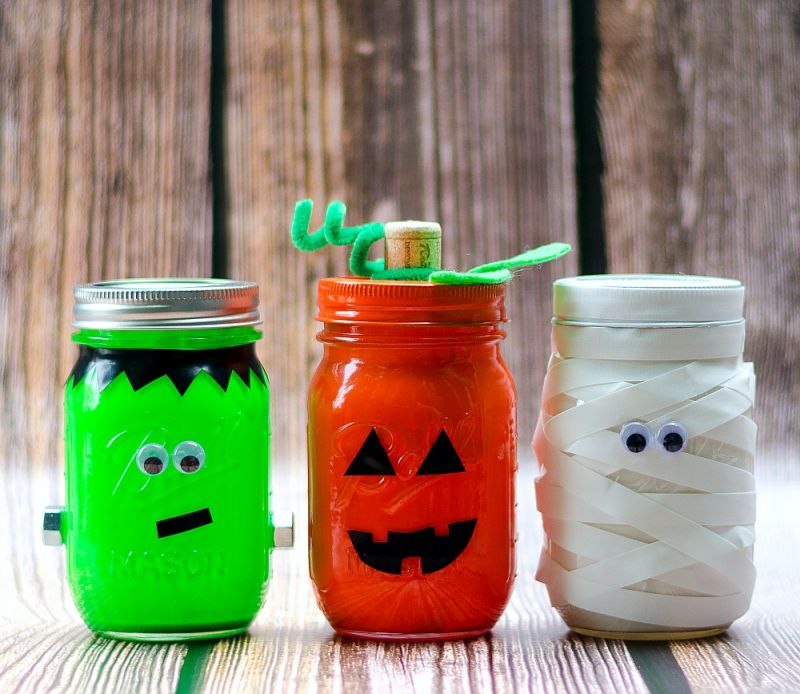 Popsicle stick pumpkins
Let kids paint popsicle sticks and arrange them to appear like pumpkins. Head over to Honey and Lime for details.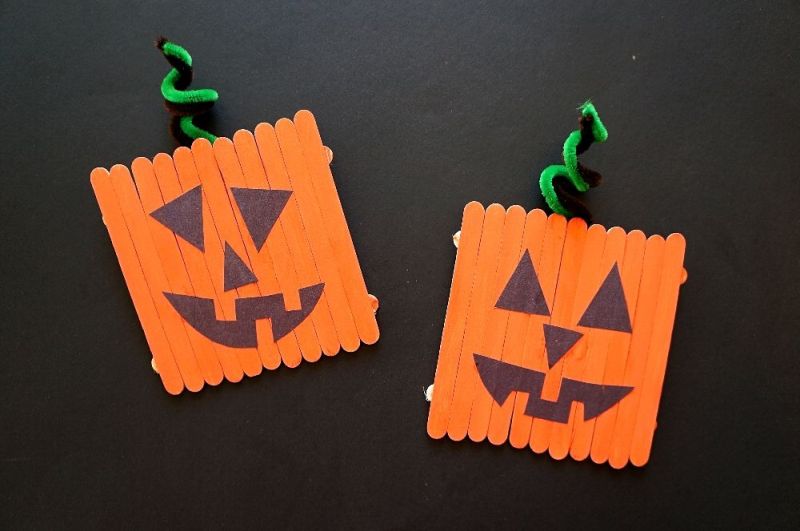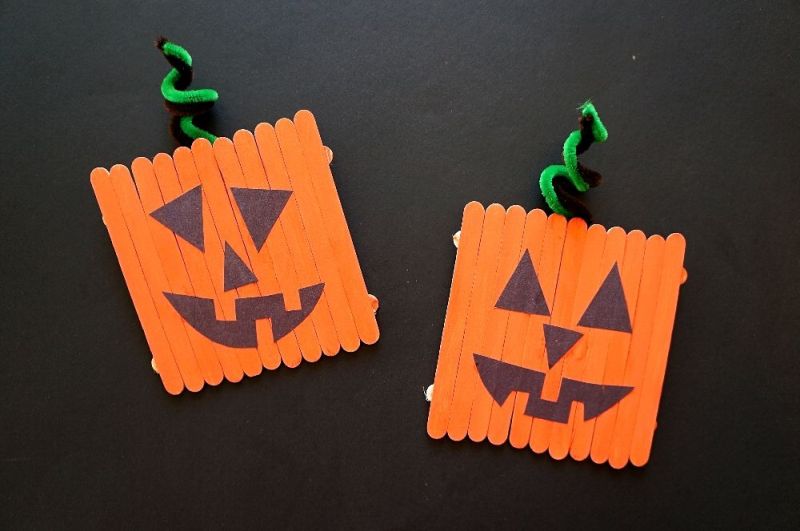 Spider web craft
Popsicle sticks and yarn is all you'll need to make these cute spider web Halloween decorations. They are perfect to be hung inside or outside your home. Check out the tutorial by The Crafting Chicks.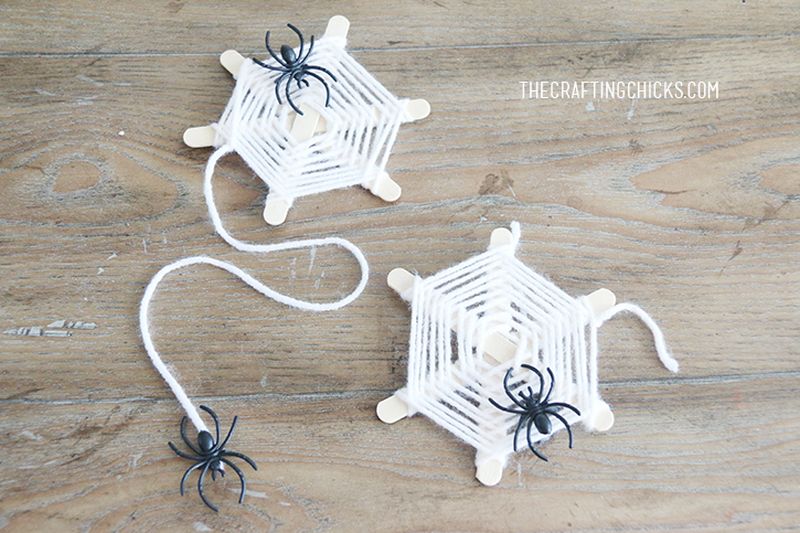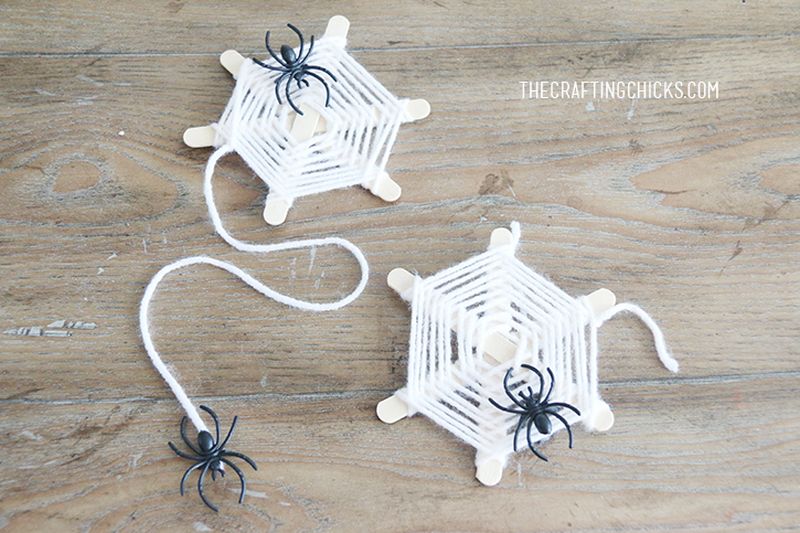 Lollipop spiders, ghosts, and witches
Debbie of One Little Project shared this super simple Halloween craft for kids. She has used pipe cleaners as legs. You can even try making ghosts, witches, and other cute decorations in this way.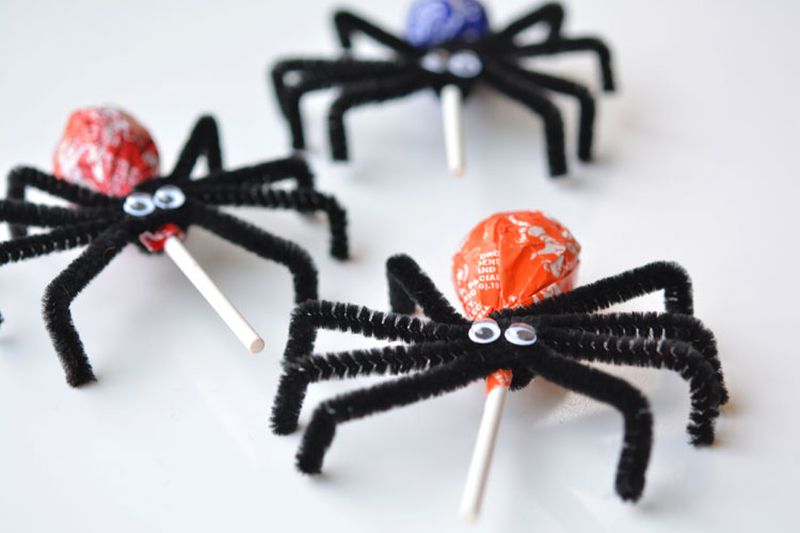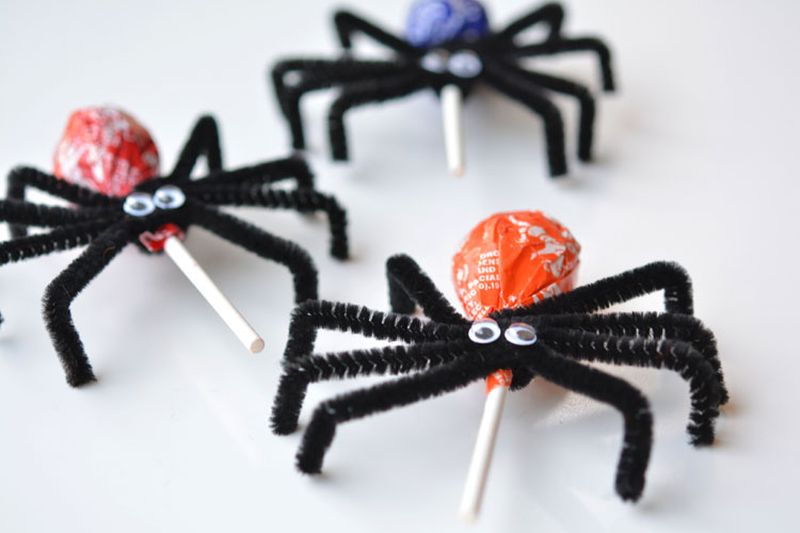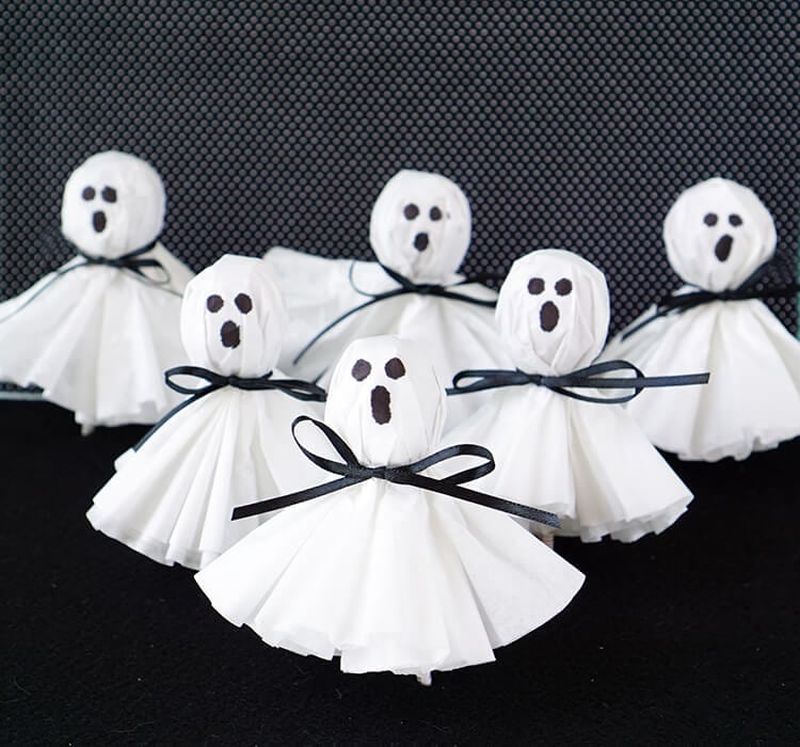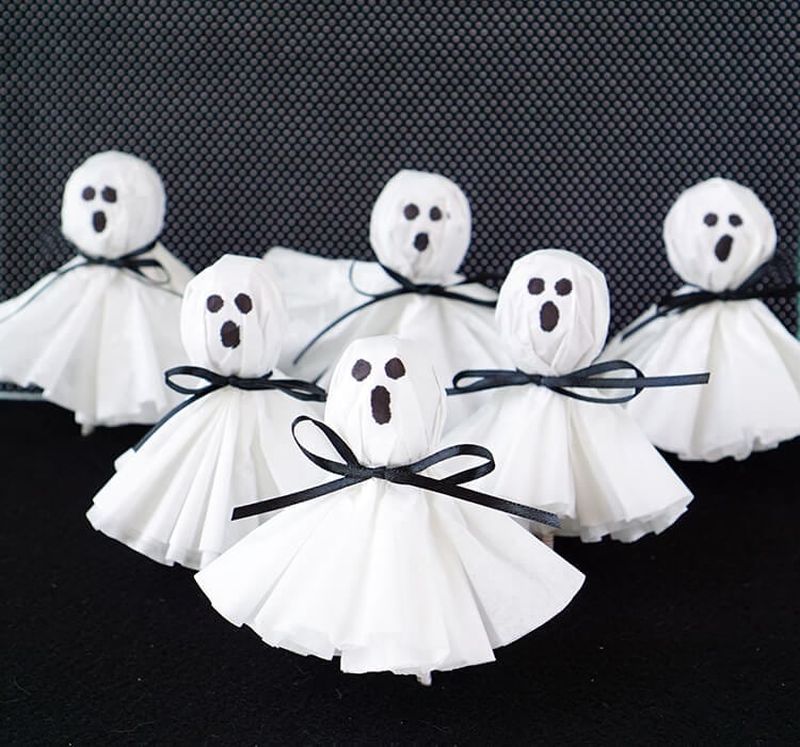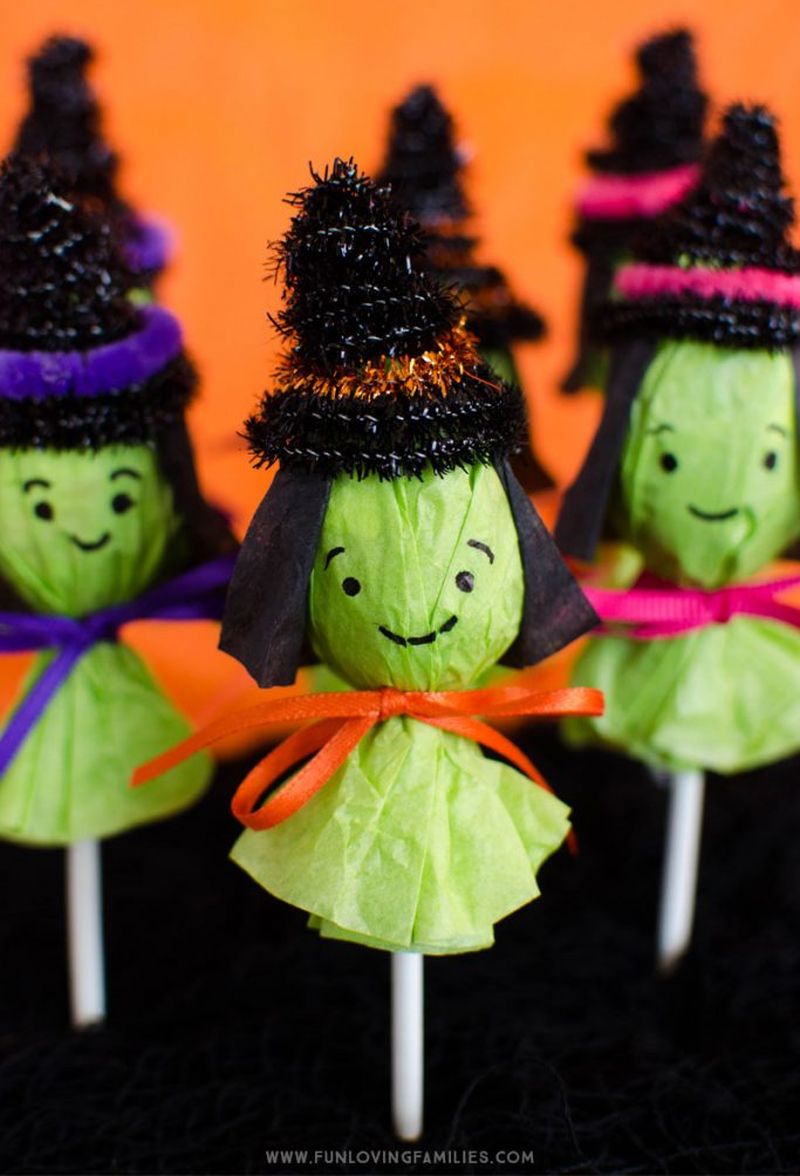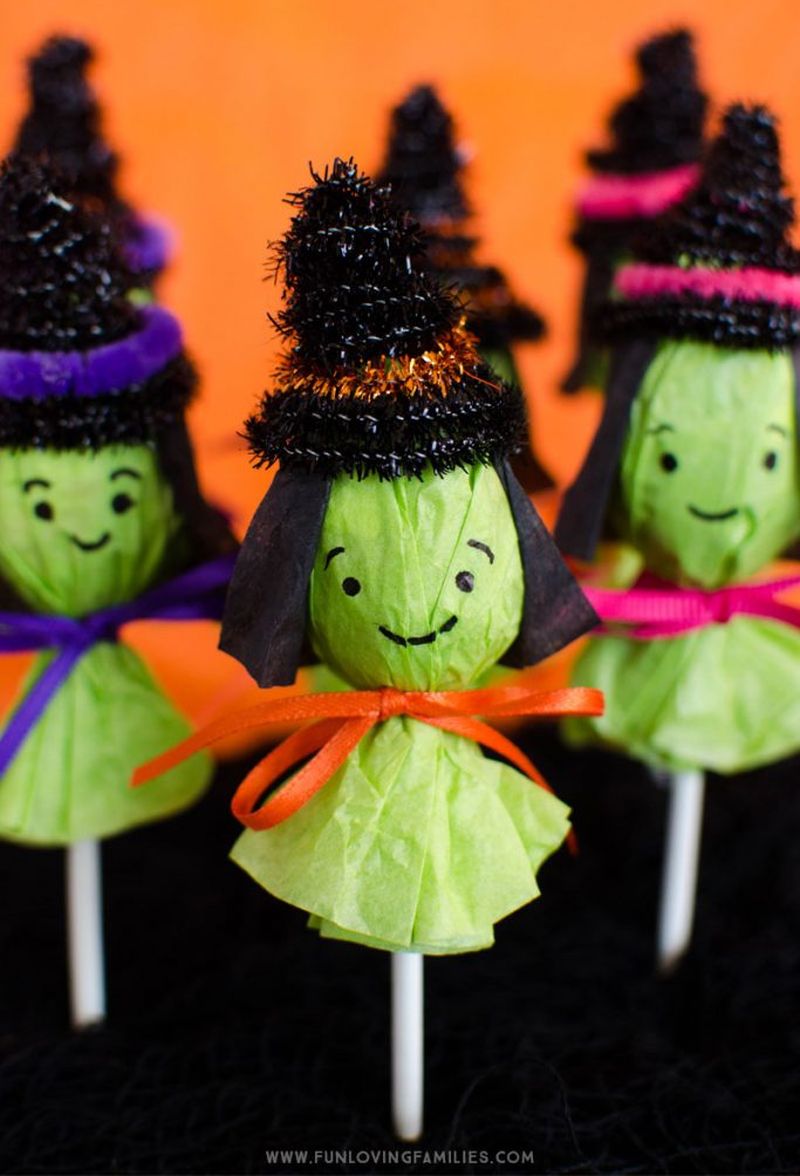 Puffy ghosts
These cute ghosts are made by pasting cotton balls on a paper template. Find full details about the craft at Thriving Home Blog and make these with kids for Halloween.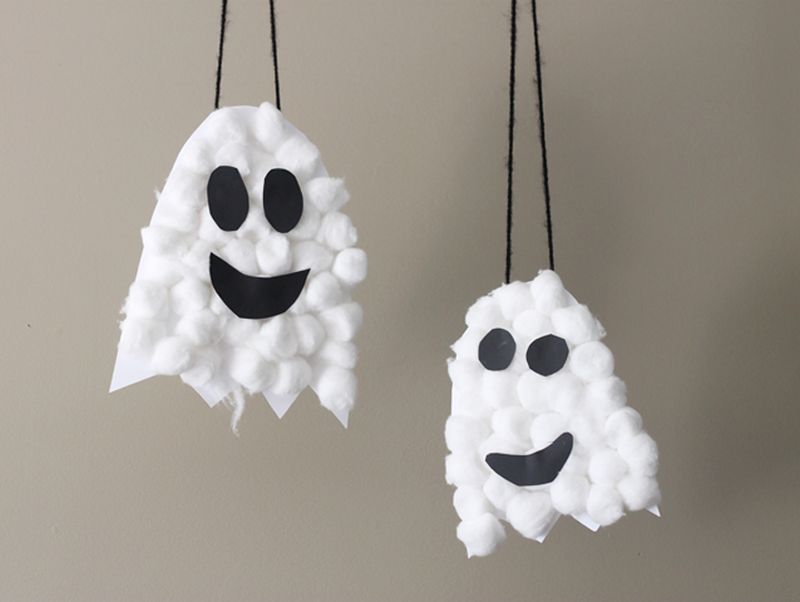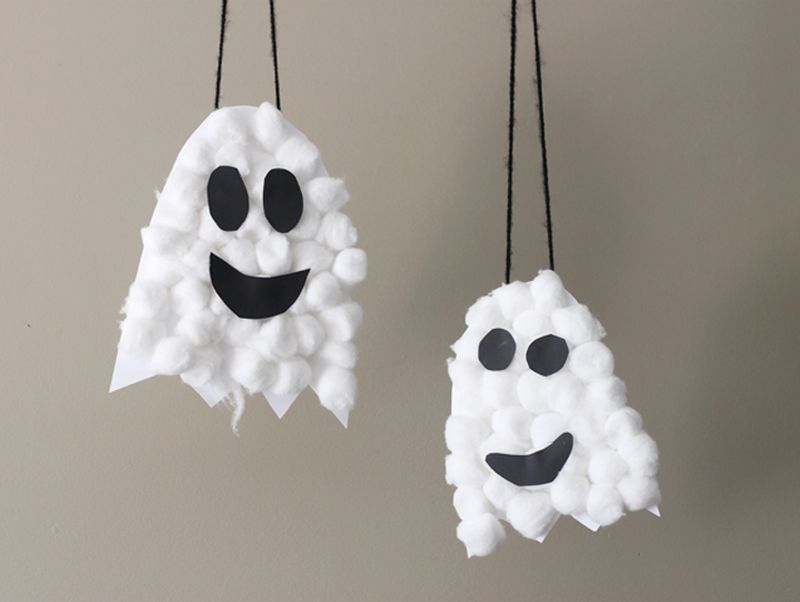 Yarn doll ghosts
Super cute but slightly creepy – you can create yarn doll ghosts using the traditional yarn doll techniques. You can hang them around your garden, porch, doors or windows.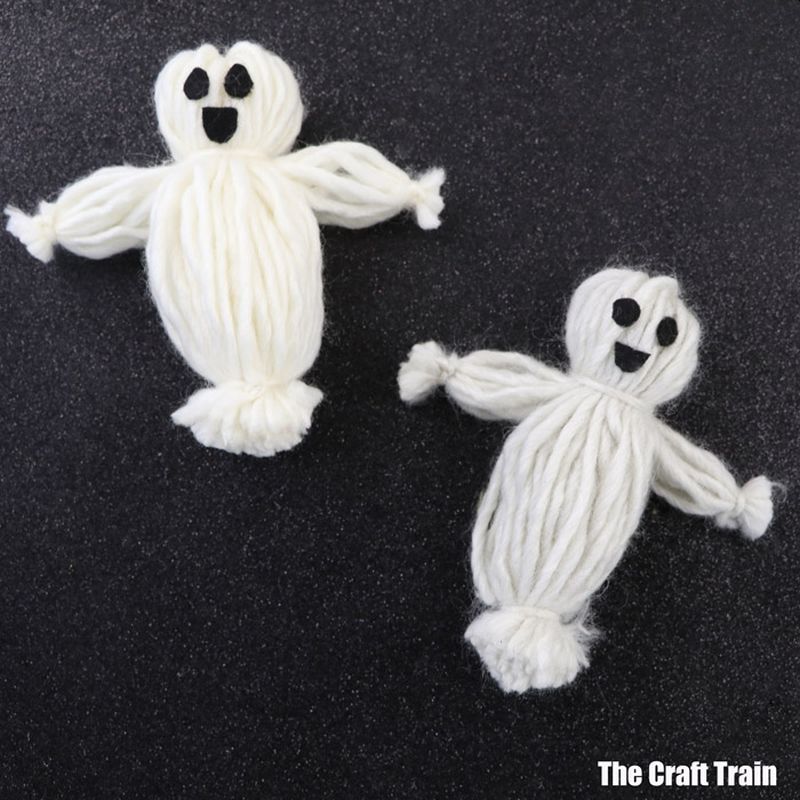 Spooky Bloodshot Eyeballs using ping pong balls
This craft is perfect for a Halloween party. Pick up some ping pong balls and paint them as eerie bloodshot eyeballs to scare the kids. Your elder children can help you in making this craft.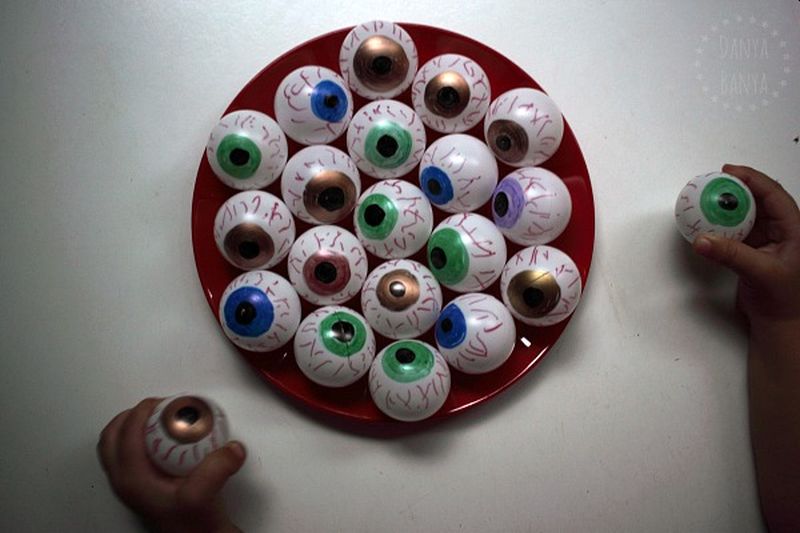 Also Read: 10 Kid-Friendly Halloween Party Games to Keep Little Monsters on Their Toes
Pipe cleaner spider craft
This pipe cleaner and papercraft teaches you to make itsy bitsy spider for Halloween decor. You can weave a web for it or hang it from the ceiling. Check out the tutorial for details.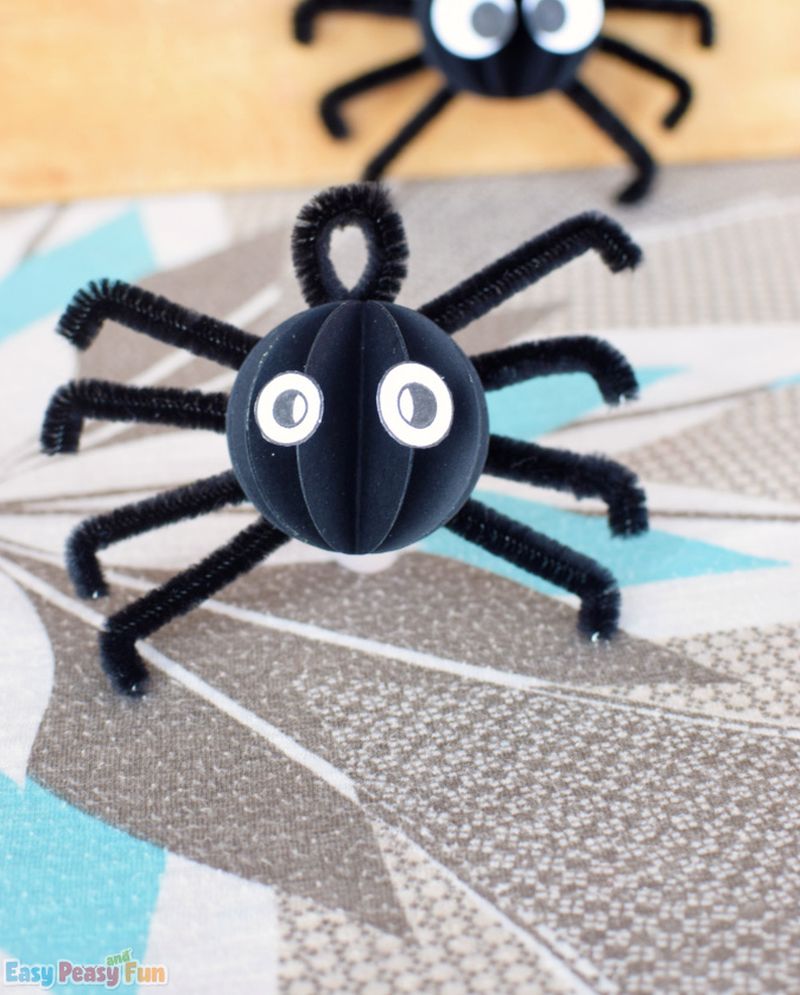 Bottle Cap Spiders
You may not like the creepy-crawly creatures, but they are a perfect for Halloween. This craft is easy and provides a way to recycle the bottle caps – turn them into bottle cap spiders. Here's how to do it.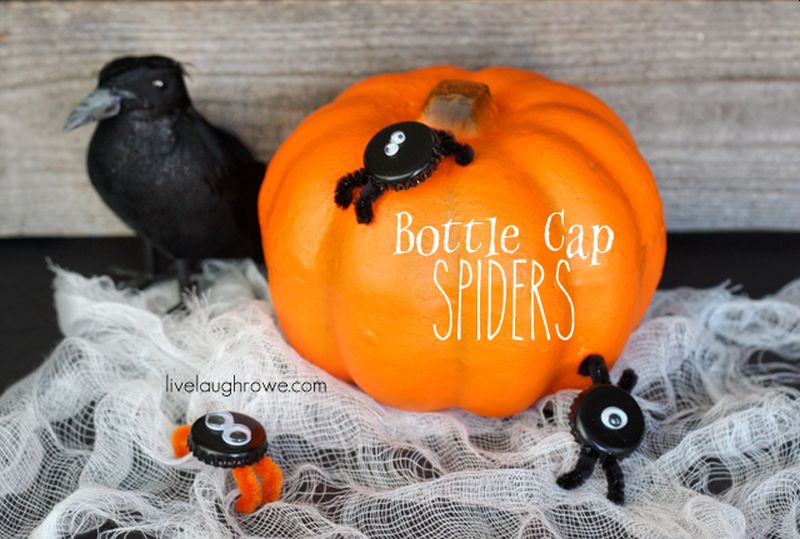 Pinecone spiders
Kids will love collecting pinecones and turning them into cute spider web decorations for Halloween. Invite your child and get help from Fireflies and Mudpies.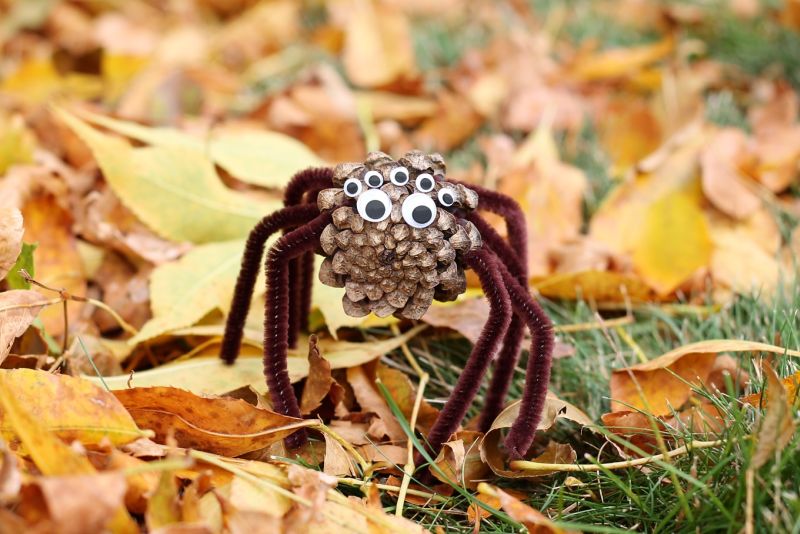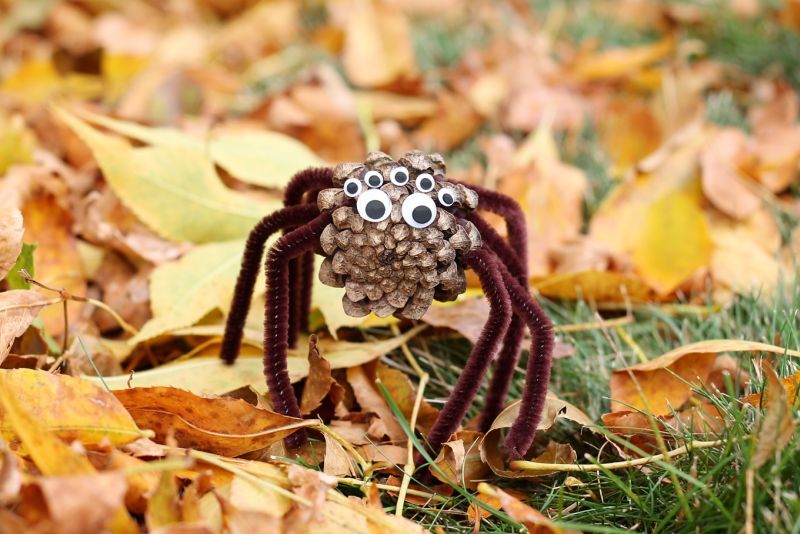 Pony bead pumpkins
This Halloween, get your kids down to stringing beads and making cute pumpkins from pony beads. Read for the complete DIY at Cutesy Crafts.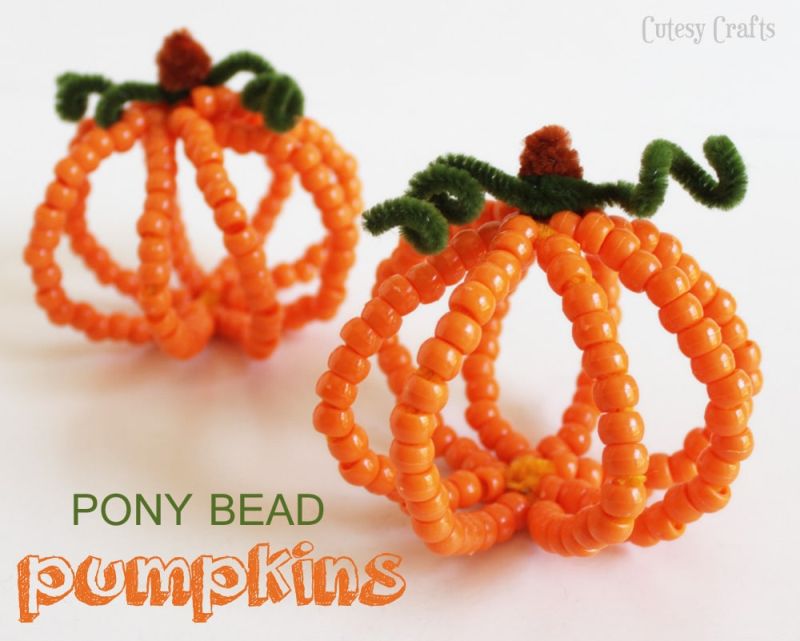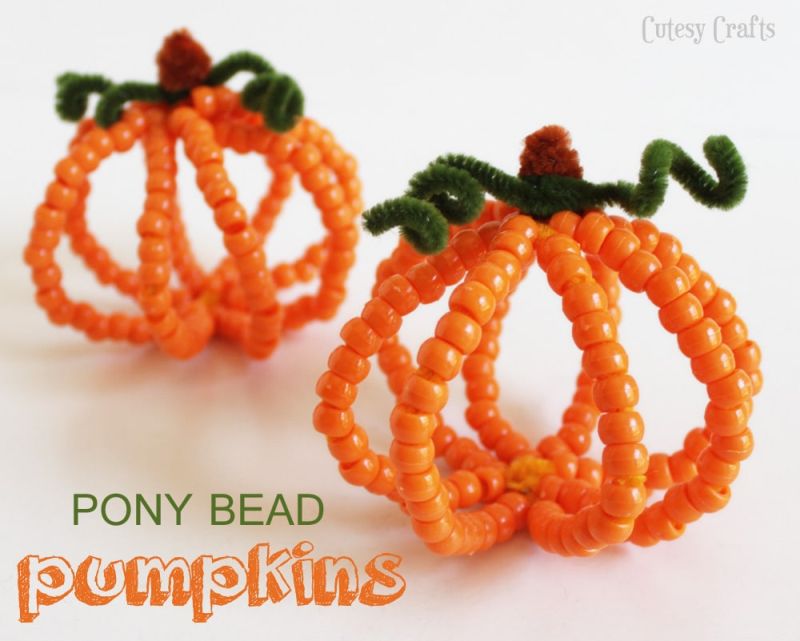 Pumpkin fairy garden
Haven't you heard of pumpkin fairy gardens? They are a cool new way to involve kids in decorating homes for Halloween. The task is to craft fully detailed dollhouses out of real or artificial pumpkins. Draw inspiration from DIY pumpkin fairy garden by Adventure in a Box.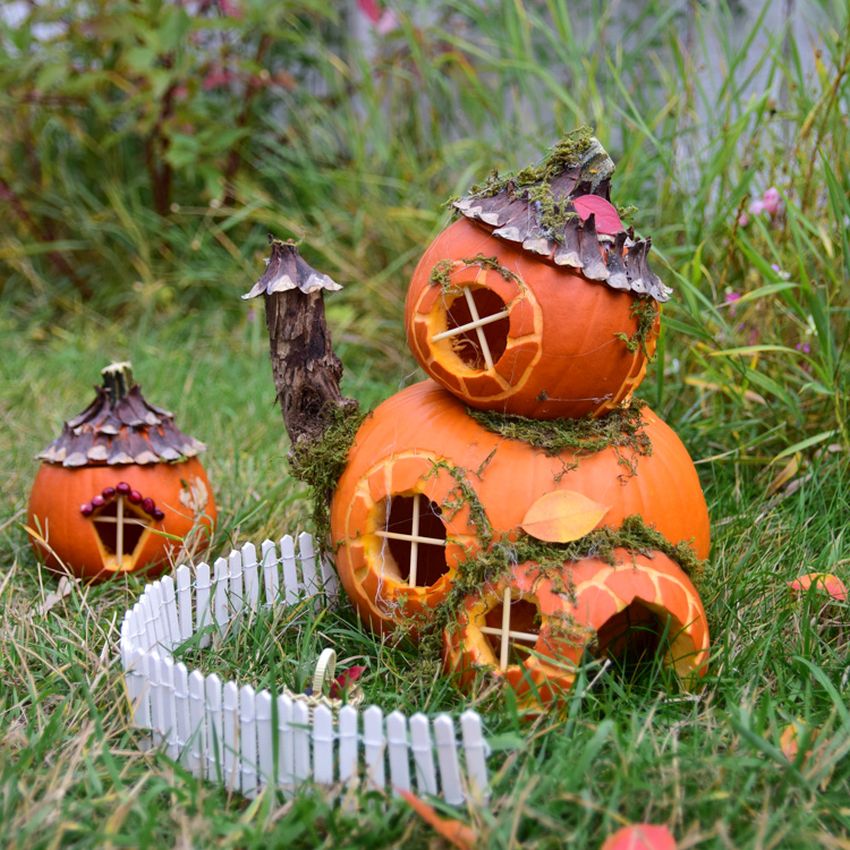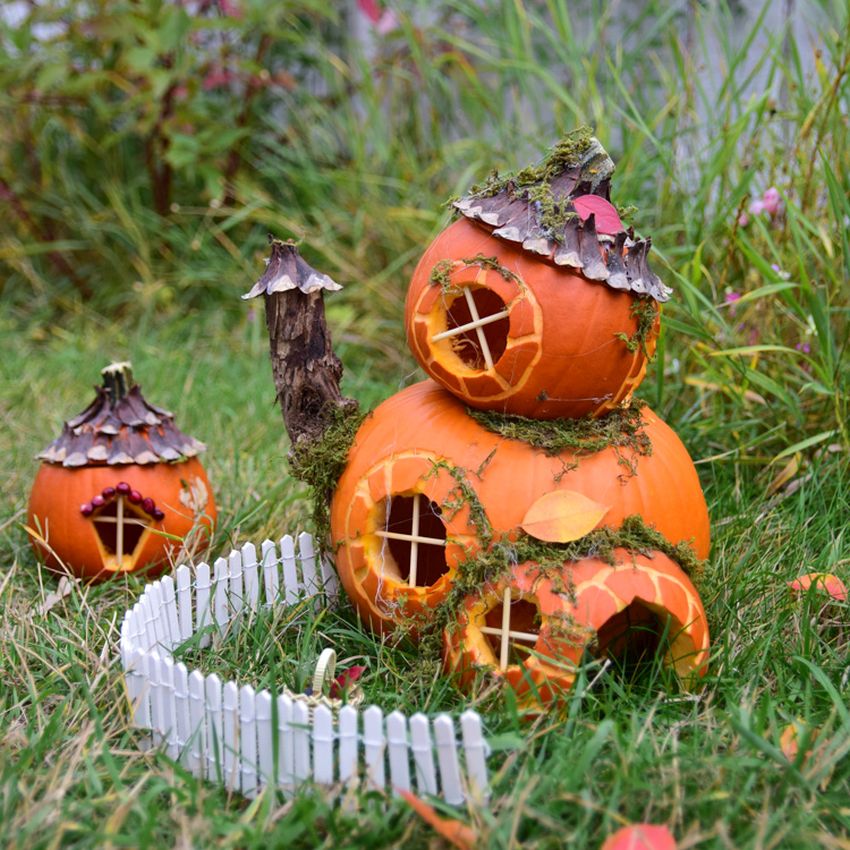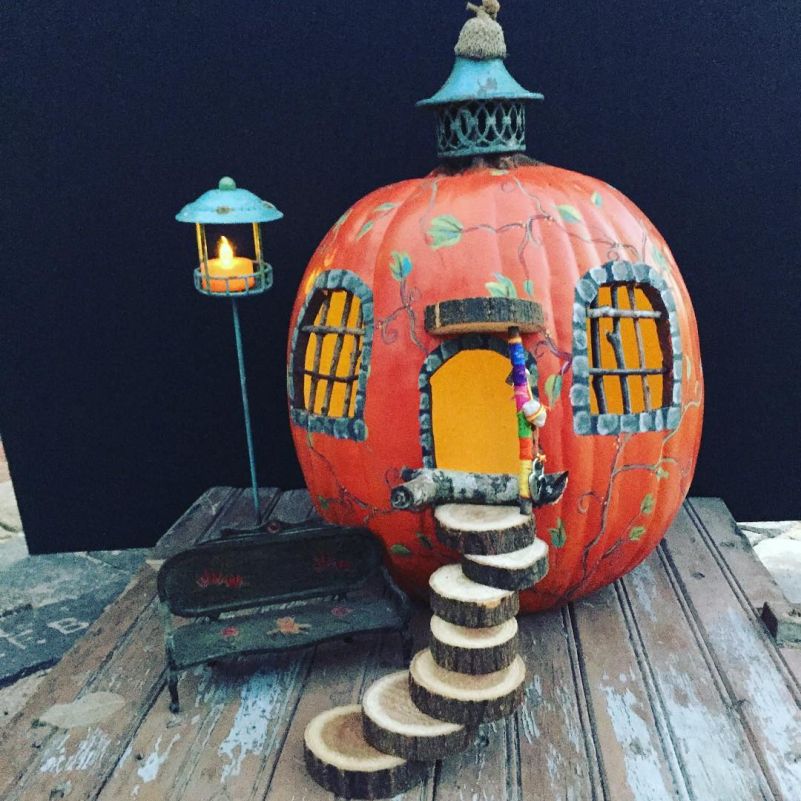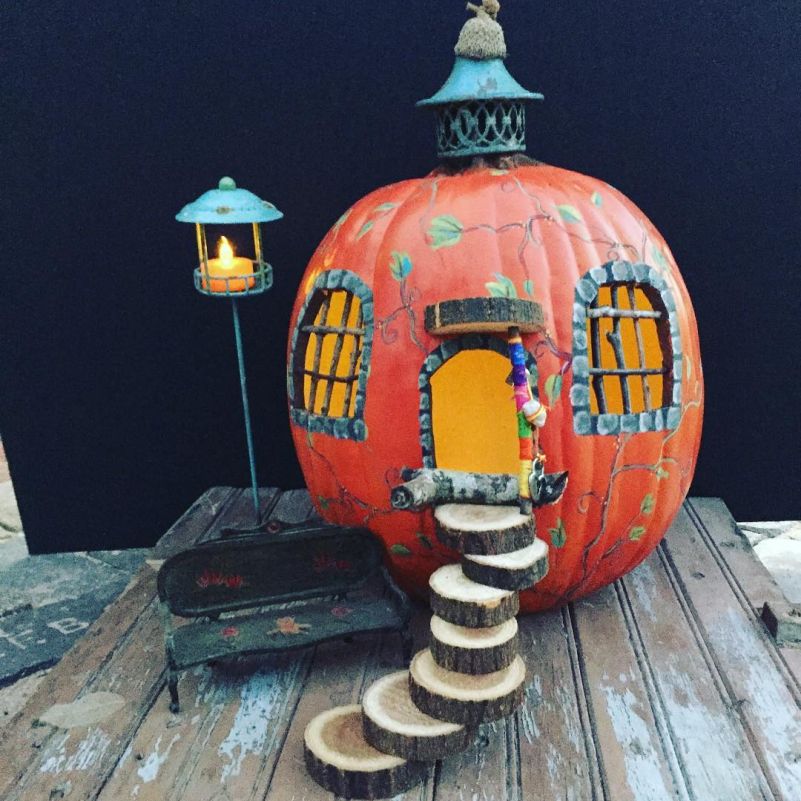 Painted pumpkins
Painting pumpkins can create a learning environment for children. If you want to try it this Halloween, read the instructions to do it deftly at The Artful Parent.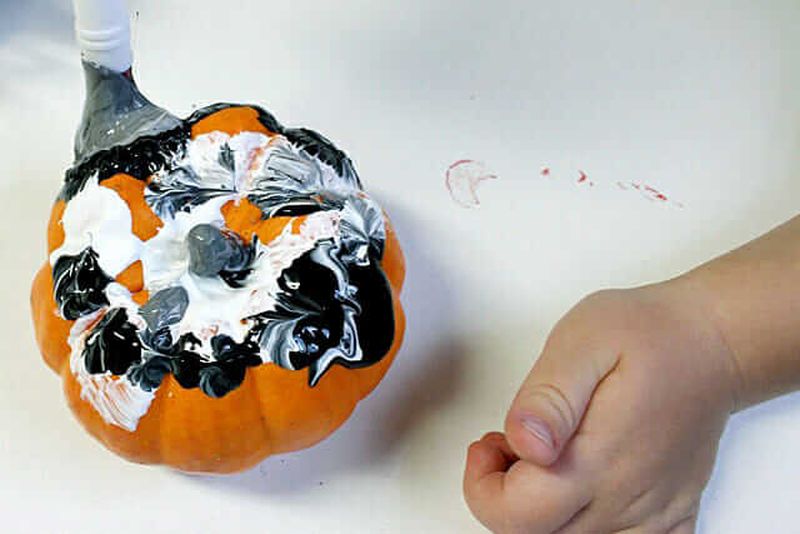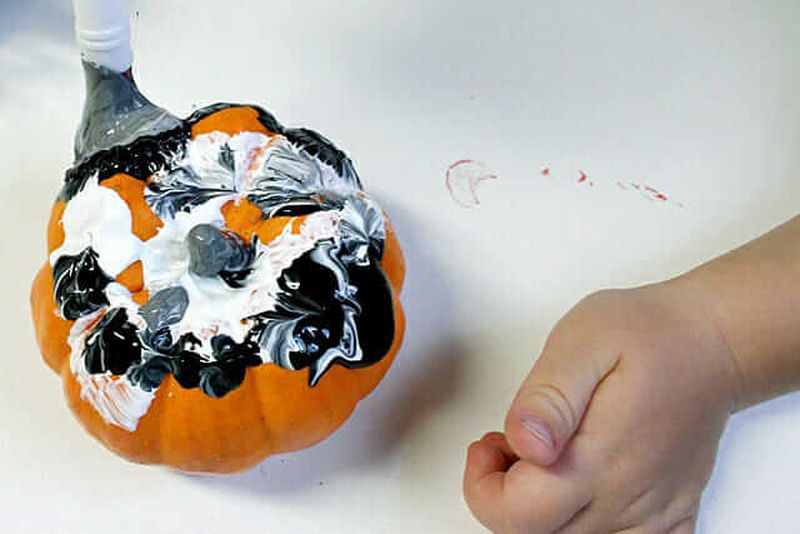 Pipe cleaner pumpkin craft
Pumpkins are an inseparable part of Halloween. While live pumpkins add an aura of grandeur to the decorations, these DIY pipe cleaner pumpkins are subtle but do liven the space. Learn how to make these adorable pumpkins from pipe cleaners with My Cakies.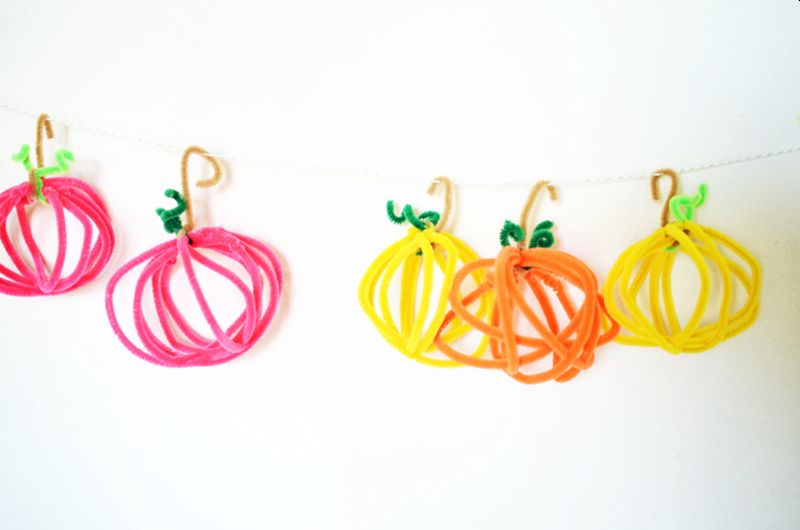 Egg carton pumpkins
A brilliant way to reuse egg cartons, this craft adds adorable pumpkins to your decoration. Check out the detailed tutorial for homemade egg carton pumpkins here.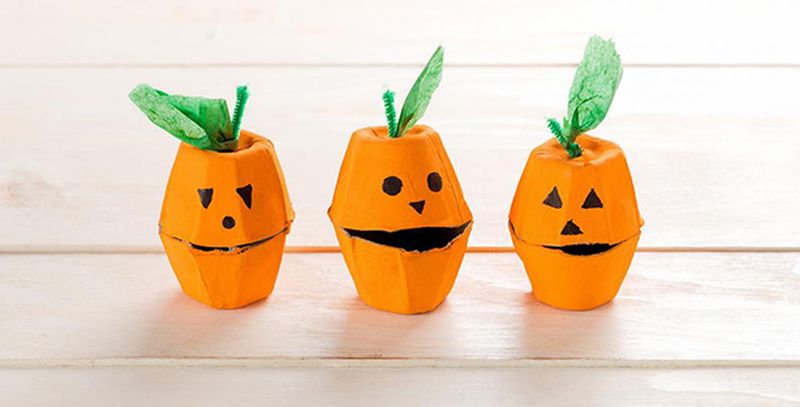 Yarn Pumpkins
To make yarn pumpkins you need yarn, some balloons, and glue. One Little Project has the details of how you can form all these together to arrive at beautiful yarn pumpkins.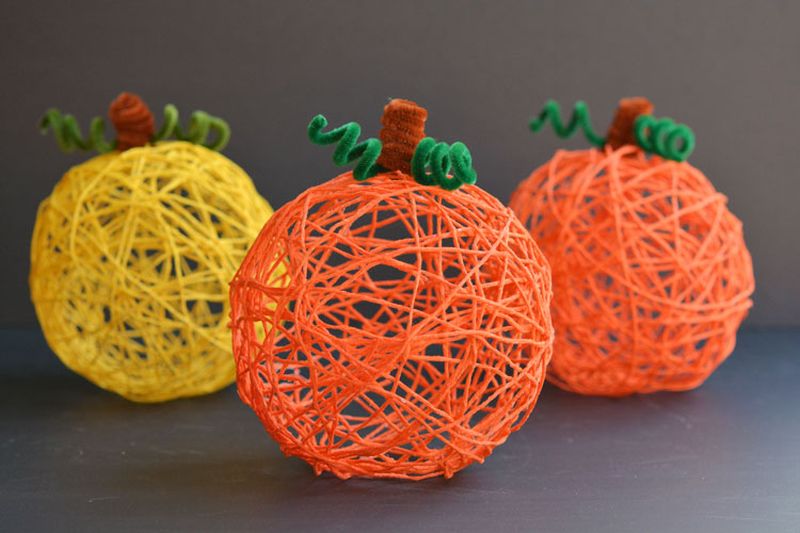 Easy rolled paper pumpkin craft
This project is so simple and easy that it can be done by your little ones. All you need is colored paper, scissors, and glue. Roll paper circles, glue them together and your rolled paper pumpkins are ready.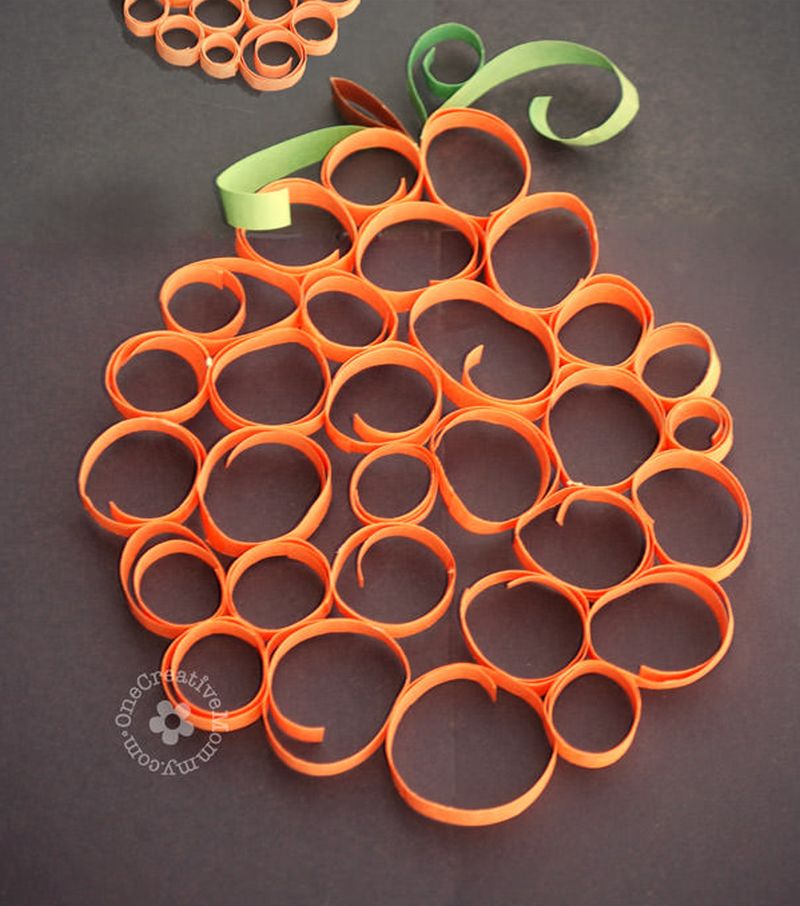 Paper pumpkin craft
You can make paper pumpkins using patterned paper in various colors and prints. Cut out standard paper strips of the same size and assemble them as shown in It's Always Autumn.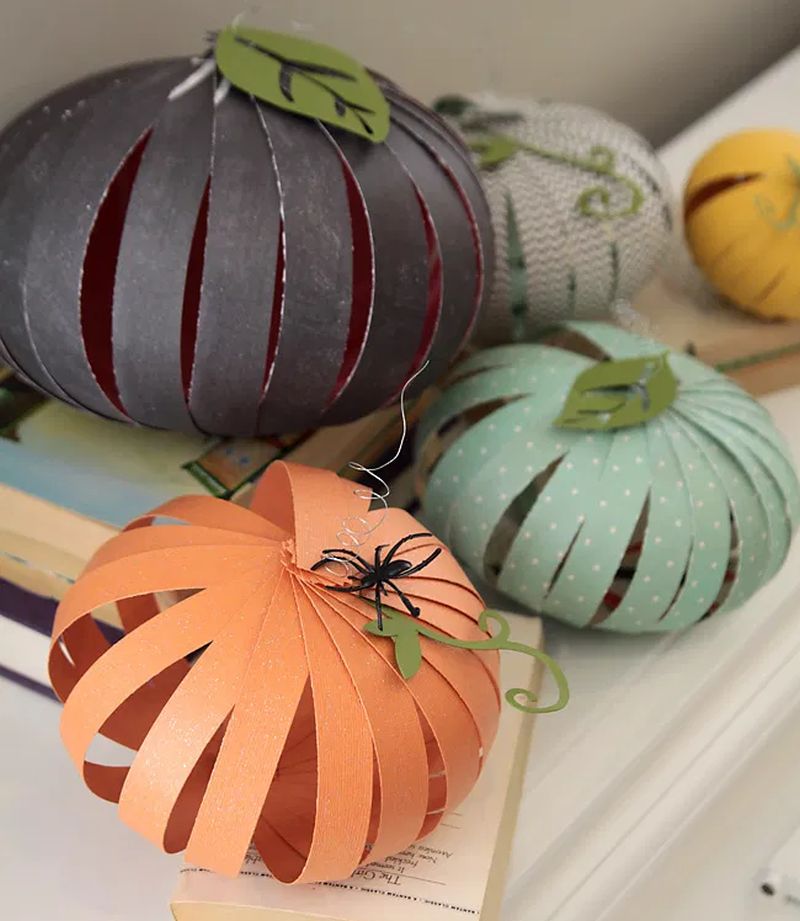 Painted riverside cobbles
Kids can also participate in painting cobbles and rocks, which can be turned into jack-o'-lanterns or snowman-themed Halloween props. Find out more at Glued To My Crafts Blog.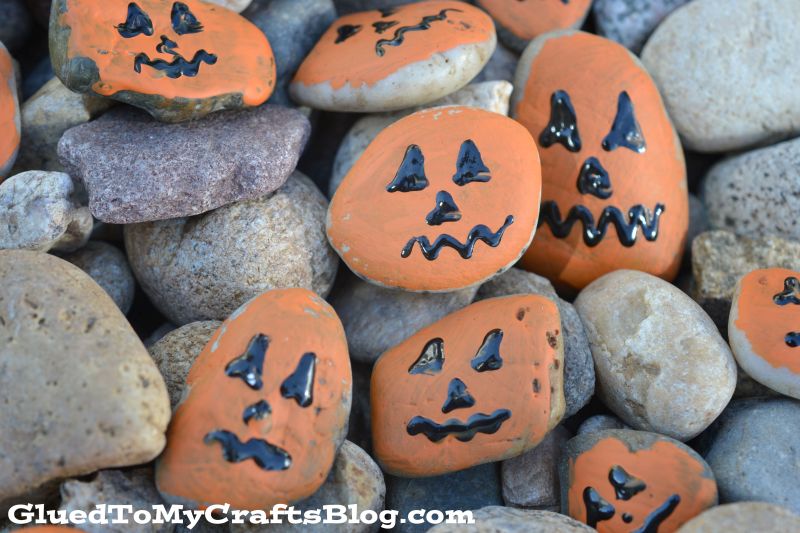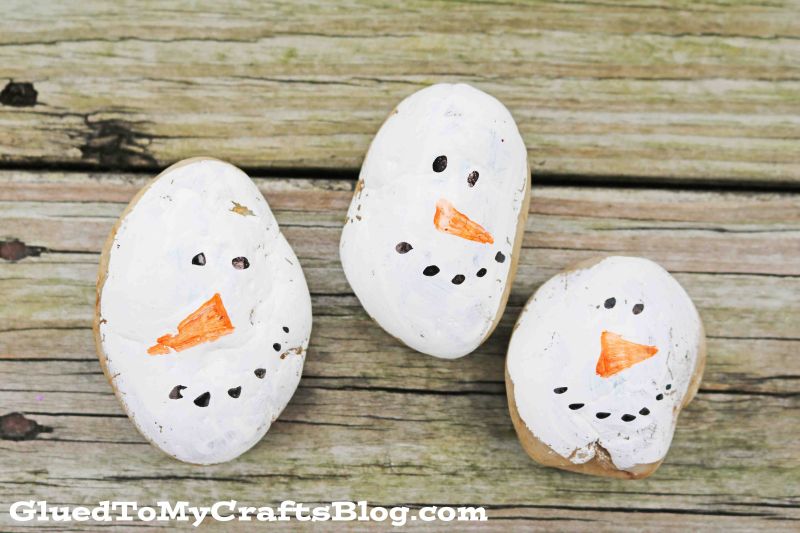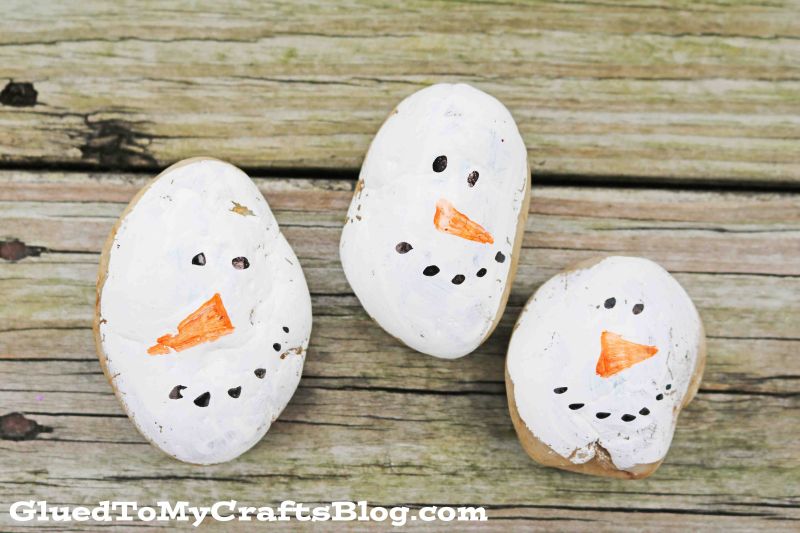 Yarn monsters
Cute, little yarn monsters – that is one easy craft for Halloween. Grab some colorful yarn, pipe cleaners, and a couple of crafty eyes. Check out Blue Bear Wood for a full tutorial.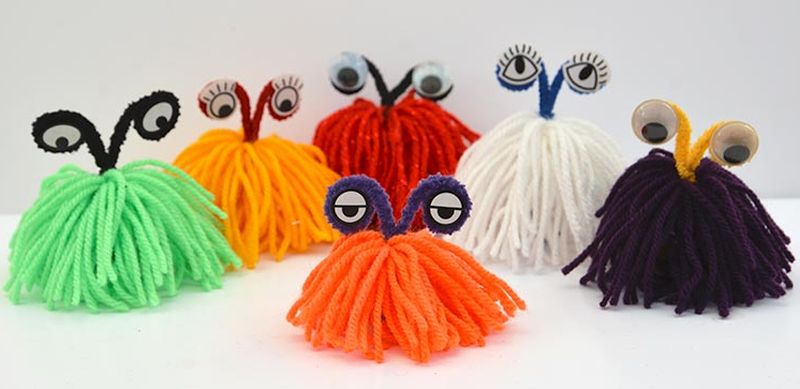 Egg carton monsters
Egg carton monsters are more cute and silly than they are spooky. Kids love them nonetheless. You can reuse the empty egg cartons and get fun going the way The Craft Train explains.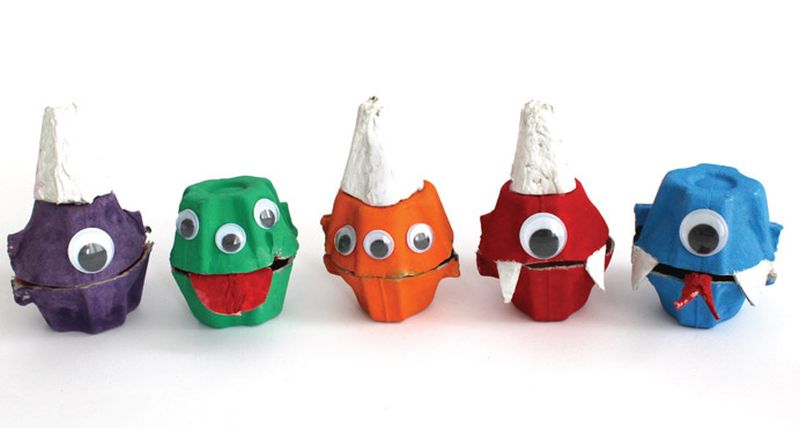 Cupcake liner monster stick puppets
Monster puppets sound really cool, and what's even cooler is that they can be made from cupcake liners for your Halloween decorations. I Heart Crafty Things has details, check it out.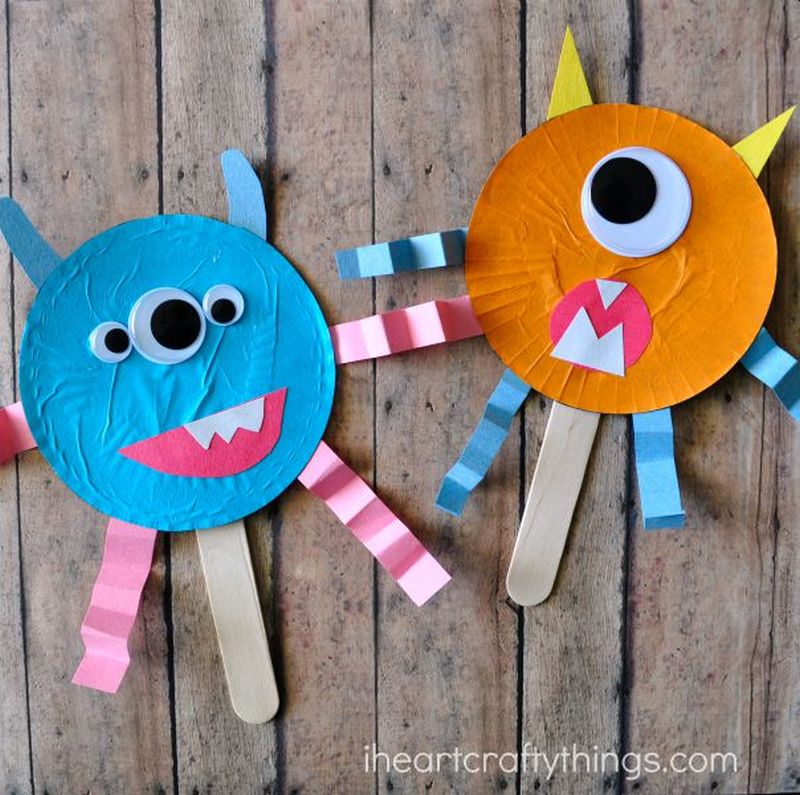 DIY footprint window clings
This is one of those easy Halloween crafts that any child can do. All that is required is some contact paper, acrylic paints, sandpaper, and yeah, a pair of teeny-tiny feet. Check out the tutorial.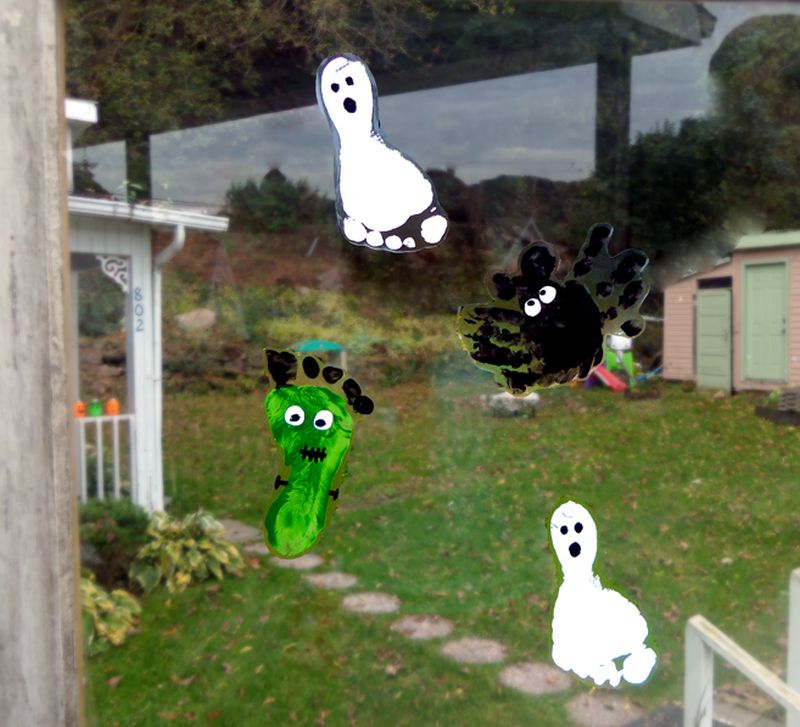 Boo baskets
If you want to make Halloween scary, then making a spooky boo basket with kids will be a perfect family event. They can simply make one by layering up different Halloween decorations.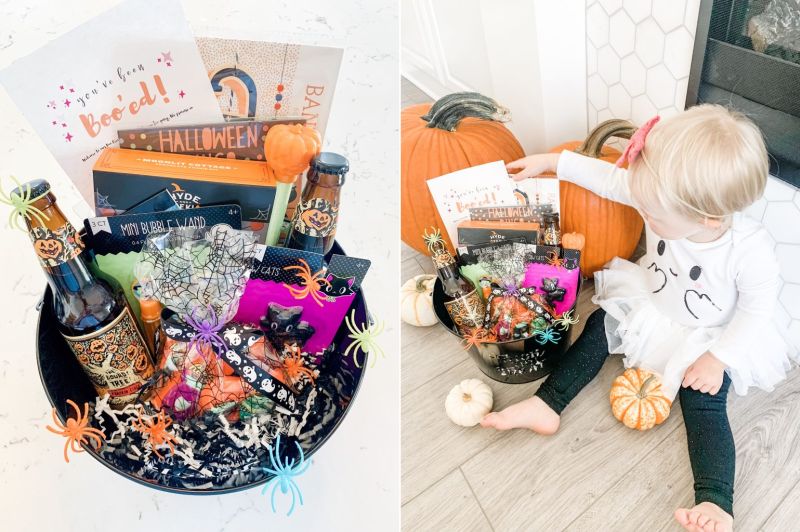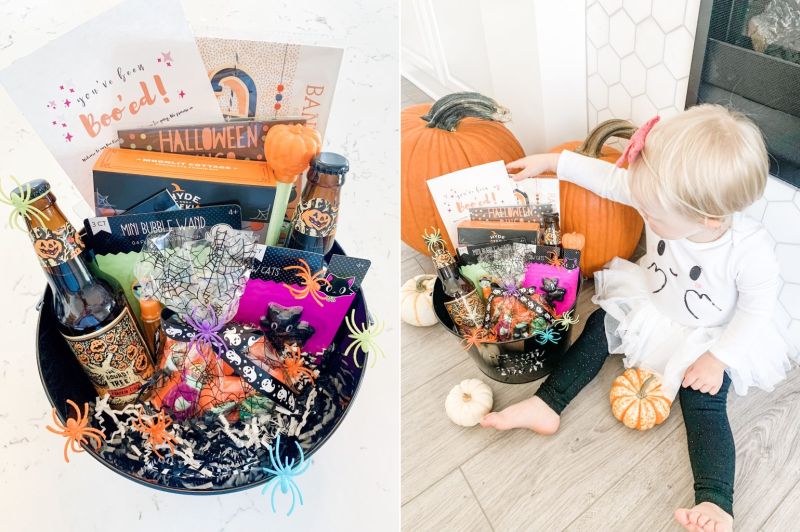 Spider web chalk art
Kids love to draw on a chalkboard. Motivate them to work on a Halloween theme when drawing – spiders, pumpkins anything they want. Get more ideas for it at Teaching Mama.