Tiny houses are trending as an affordable alternative to housing as well as sale points. Whether opening a small bar, pop-up store or an information kiosk, you can go for mobile prefab kiosks, rather than making a huge building in order to reduce cost and the overall footprint. With mobile coffee becoming 2016's biggest coffee trend, if you are also looking to open a portable shop, we would like to bring your attention to Cubox, a solar-powered mobile pop-up kiosk that combines modern design with sustainability.
Made by Austria based firm HBT Energy, it is a prefab, portable and modular room with added protection from rain and the sun, which further makes it suitable for beaches. You are free to use it in your own way; it can be your garden shed, mobile shop, information booth or a kind of display at any location.
Along with easy transportability, these units are also modular, and can be interconnected for additional space or power. Inspired by electric vehicles, the exterior of each unit is covered with photovoltaic panels to generate energy to power the advanced electronics integrated inside. It can also be powered by external power sources.
Air-conditioning, privacy glass, lounge furniture, wine cooler, sound system, inductive charging cell phone are a few features that can be integrated to the portable shop. For security concerns, doors of the Cubox units are equipped with EVVA security locks to offer good protection against burglary.
Also Read: Ten Fold Engineering's movable home unfolds at the push of a button
All Cubox models come with or without flaps while there are endless possibilities for configurations, materials and color options for this cool solar-powered pop-up kiosk. You can choose your type of model from stone, steel or wooden versions, and even purchase the bigger versions sufficient enough to open fancy street shops.
In this modern era when there is an uprising need for space-saving designs for bars, sales areas, charging stations, Cubox prefab portable kiosk is an attractive and effective solution. It is a more favorable option as it enables the construction and dismantling, as well as operating with only one person.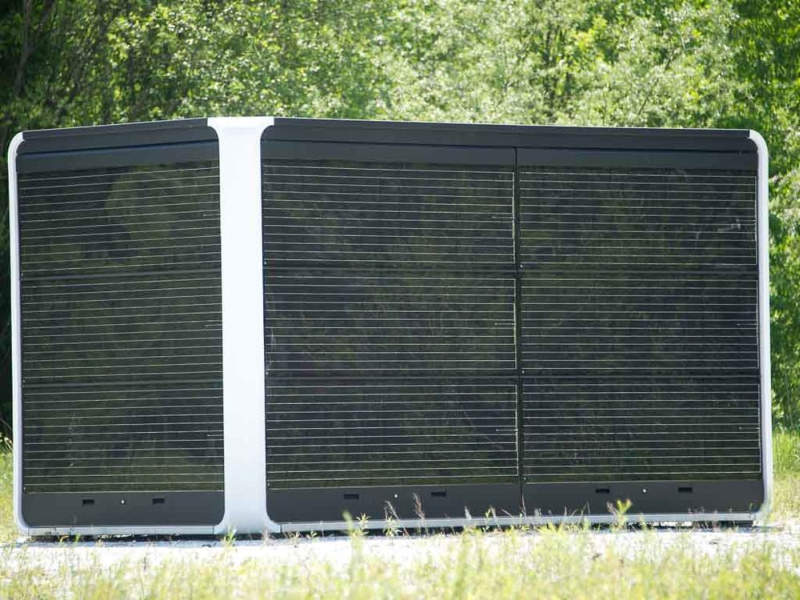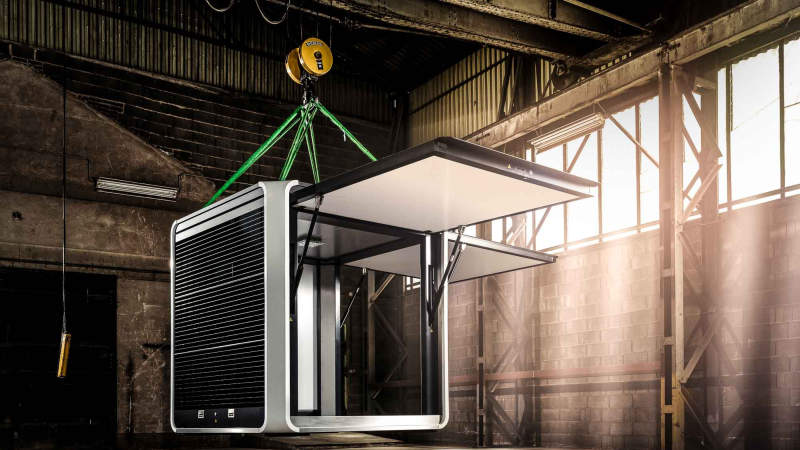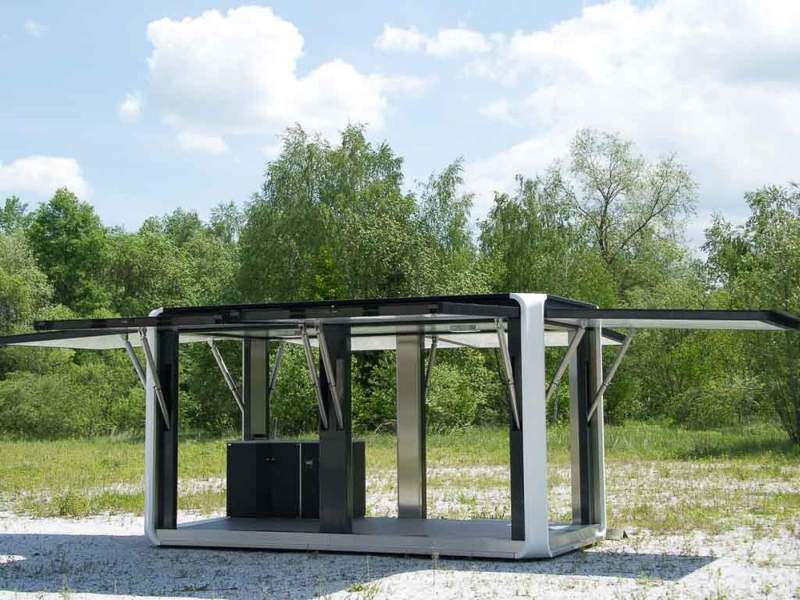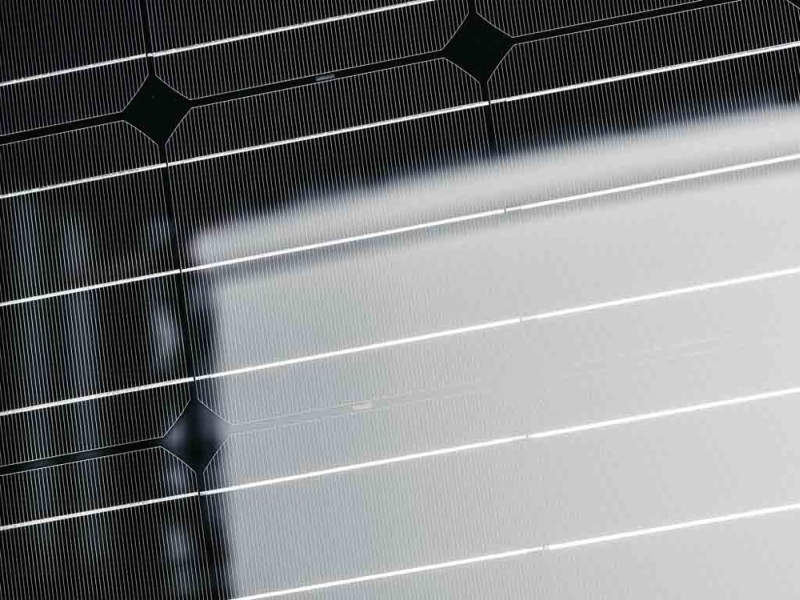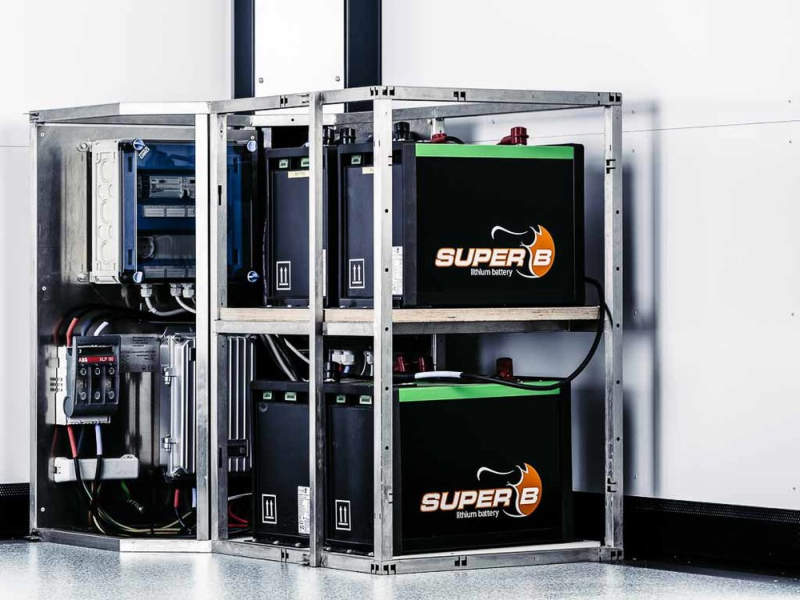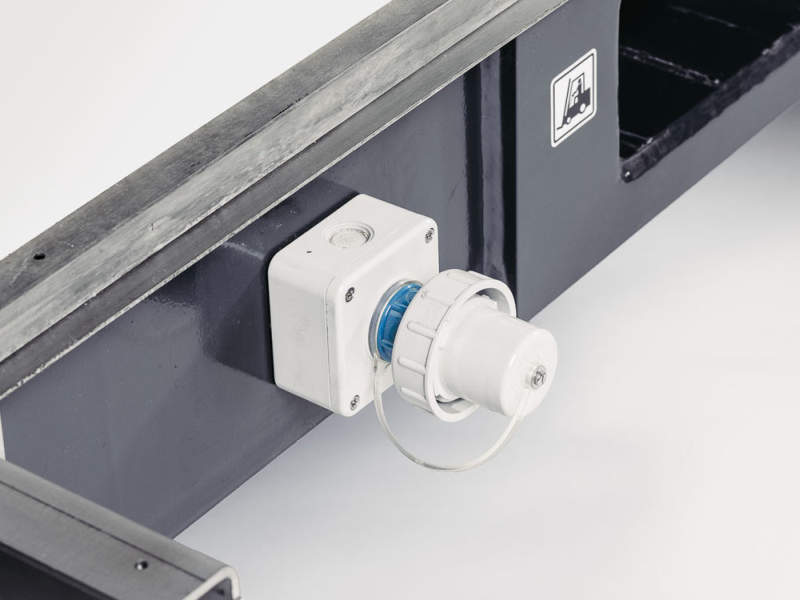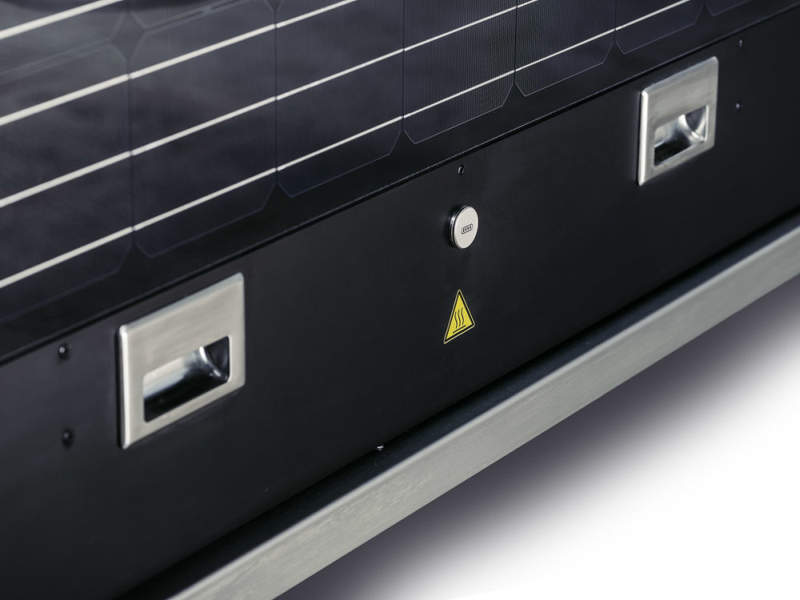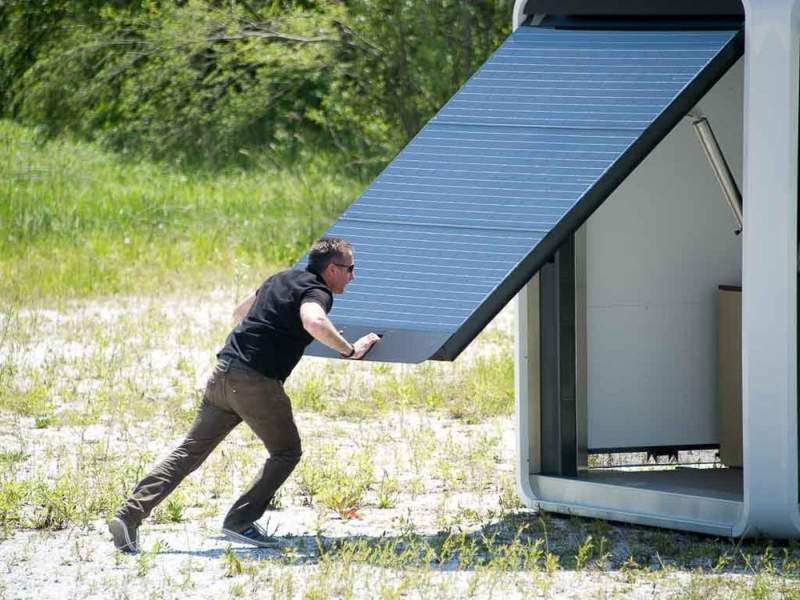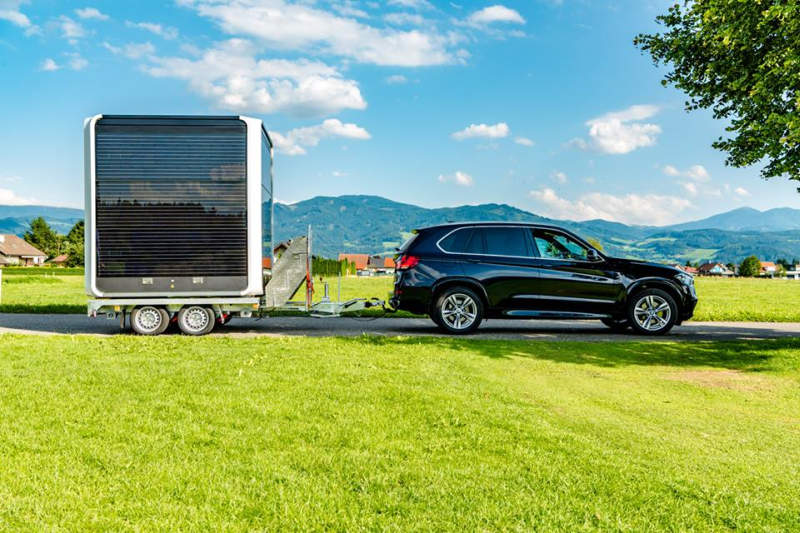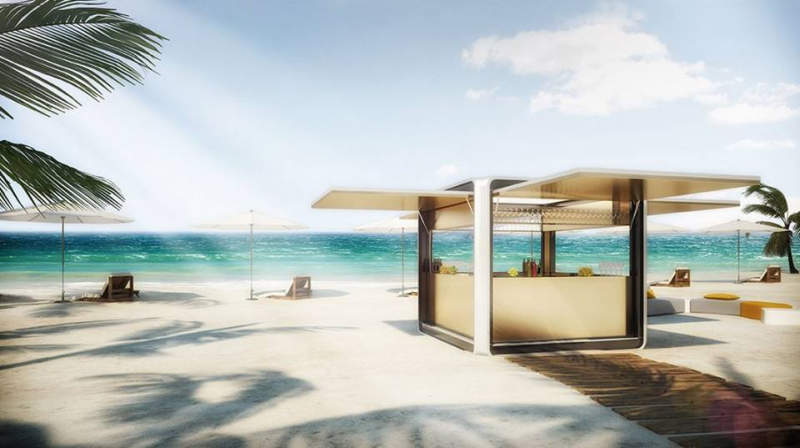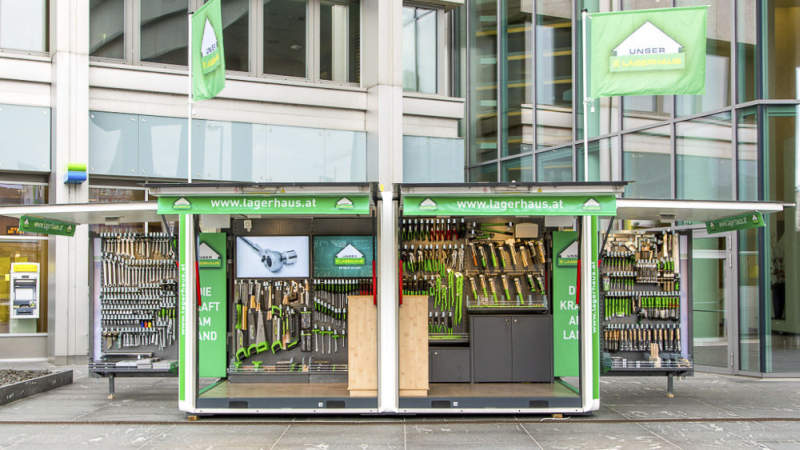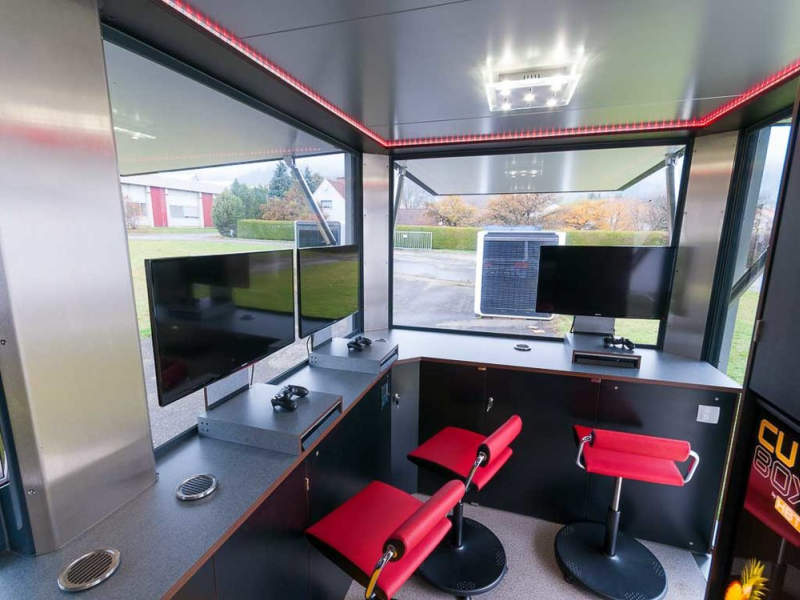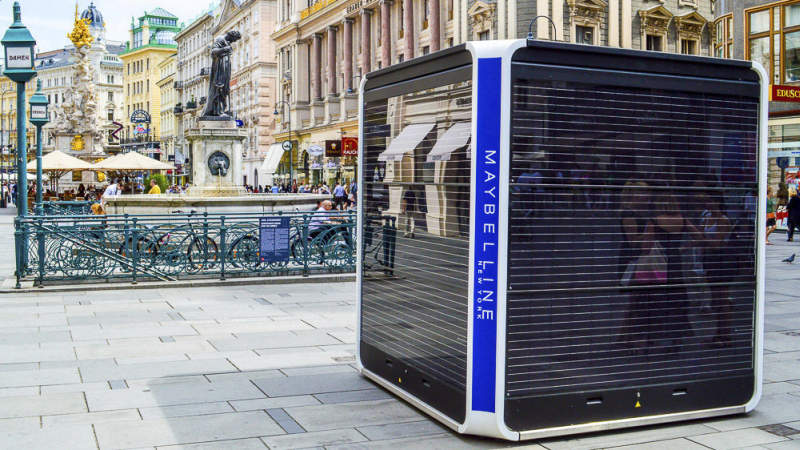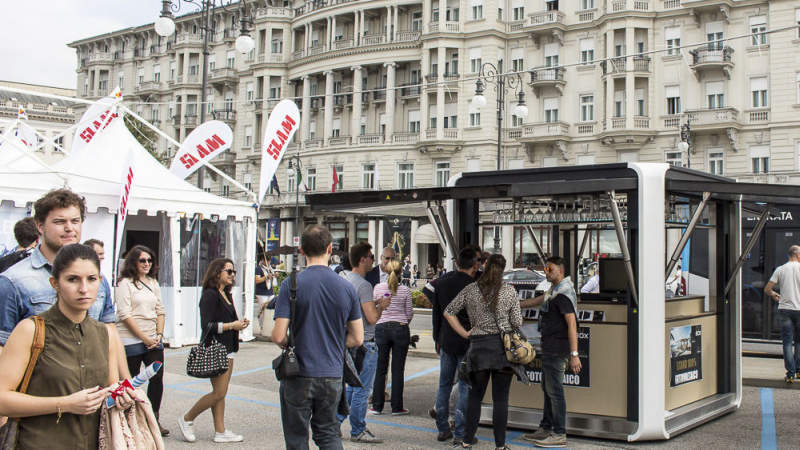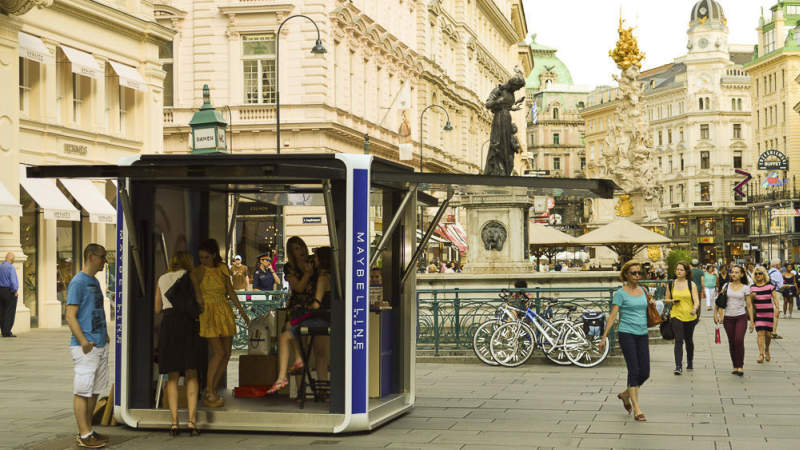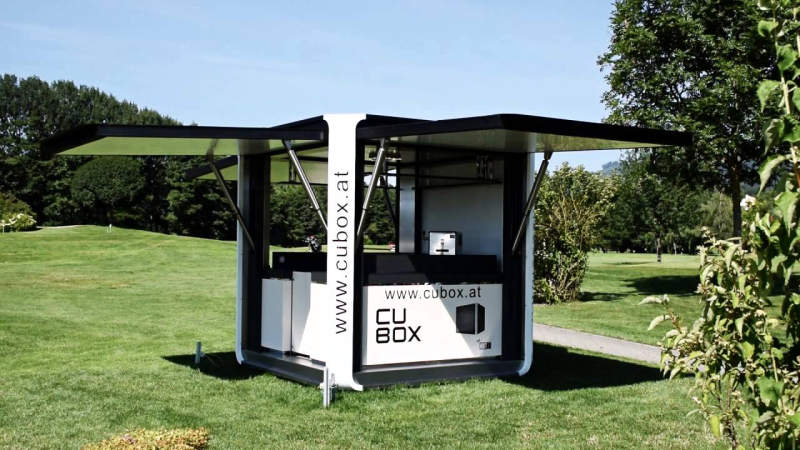 Via: ArchiExpo