The design industry is booming all around the world and so are the number of online stores. Many artists and designers sell products through their own online shops; however, it's not possible for all. This is where Etsy comes into play. It has become a popular global online marketplace to buy and sell handcrafted, vintage, and various other crafts. Ukrainians have also made a subtle presence on Etsy, which we will be showcasing below.
In this article, we share home decor essentials from Ukrainian sellers on Etsy who successfully run their shops from their homes. We have thoughtfully chosen the furniture pieces and home décor items you can buy from Ukrainian makers below.
Ocean View Coffee Table by ThunderWoodStudio
This surfboard-shaped epoxy resin coffee table will catch the eye with its shiny tabletop. There are onboard lights that make the tabletop glow in the dark. It creates a stunning ocean view with glowing sea creatures.
Price: £705.42 ($926)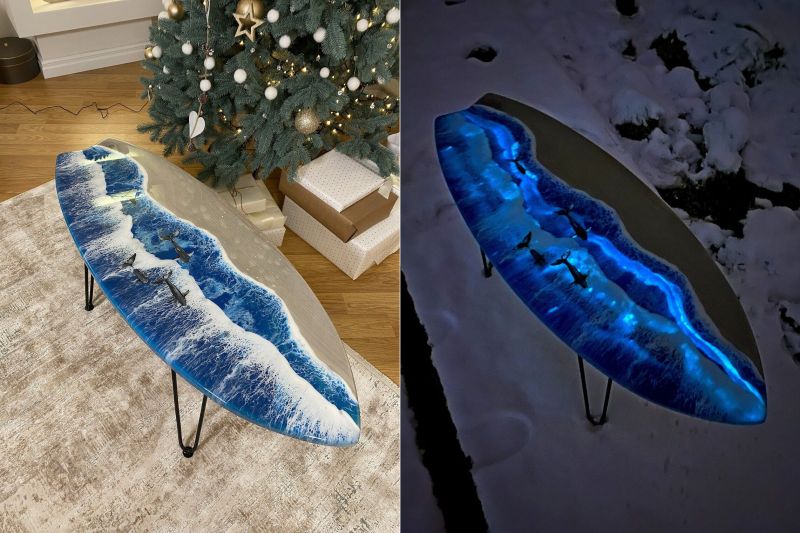 Preserved Moss & Fern Wall Art by Anna Paschenko
Create a captivating living wall in your bedroom or living room with moss wall art pieces by Ukrainian artist Anna Paschenko. Each wall hanging is crafted using circular metal frames and 100-percent real plants. Sand, pebbles, wood, and resin are used to create that coastal vibe.
Price: £158.27 ($208)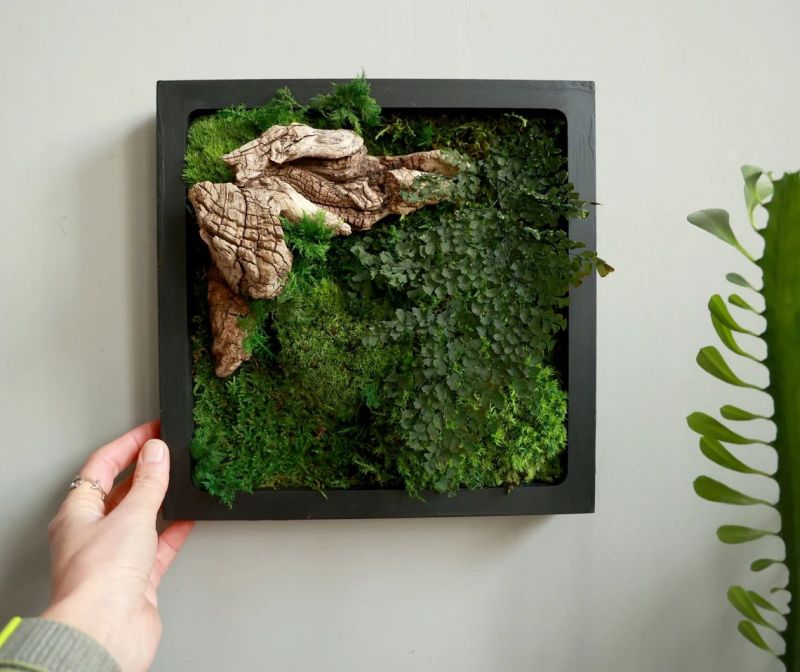 Live Edge Coffee Table by OneNineFurniture
This coffee table is handcrafted from a single piece of salvaged walnut slab and sits on metal hairpin legs. The attention to detail and finishes is outstanding. There are also options to customize the size of the tabletop and legs.
Price: £129 ($170)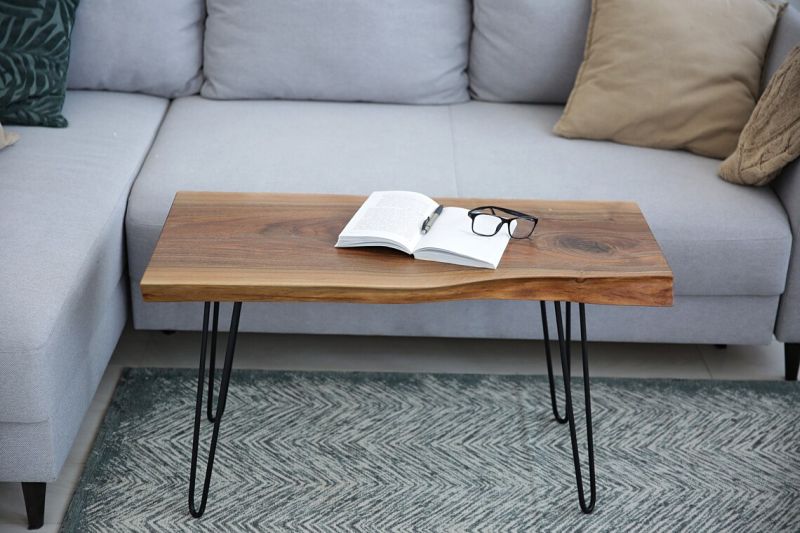 Wicker Storage Dresser by PlanetVineUA
This chest of three drawers made of wicker can be used in a wide variety of interior settings. There is also some countertop space on the unit. It can be a multifunctional addition to any living space.
Price: £115 ($150)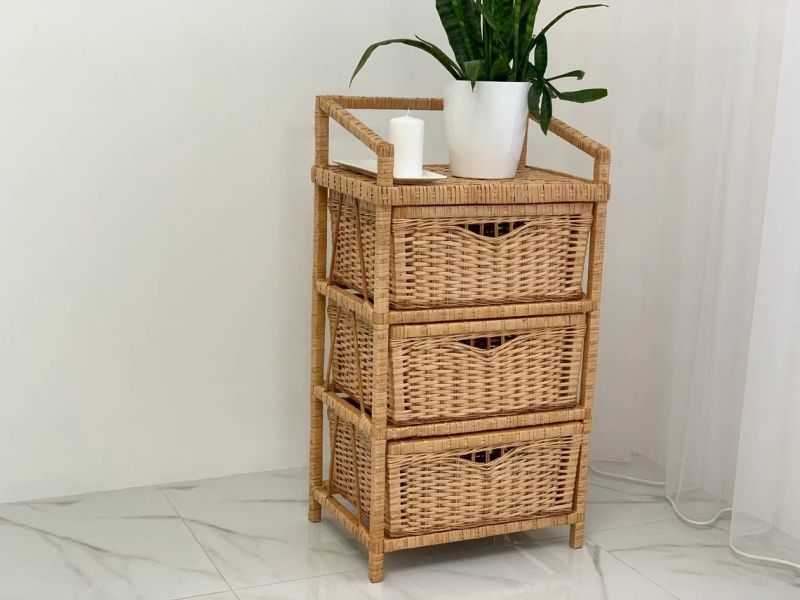 Also Read: Wonderful Furniture Designs by Ukrainian Designers: An Ingenious Showcase
Wall Cat Furniture by PurrPurrByAnnabella
Made of plywood, this wall-mounted cat furniture comprises three hexagon-shaped honeycomb units and a set of steps for cats to climb up to the honeycombs. This cat furniture is simple and will look aesthetically pleasing on the wall.
Price: £147 ($190)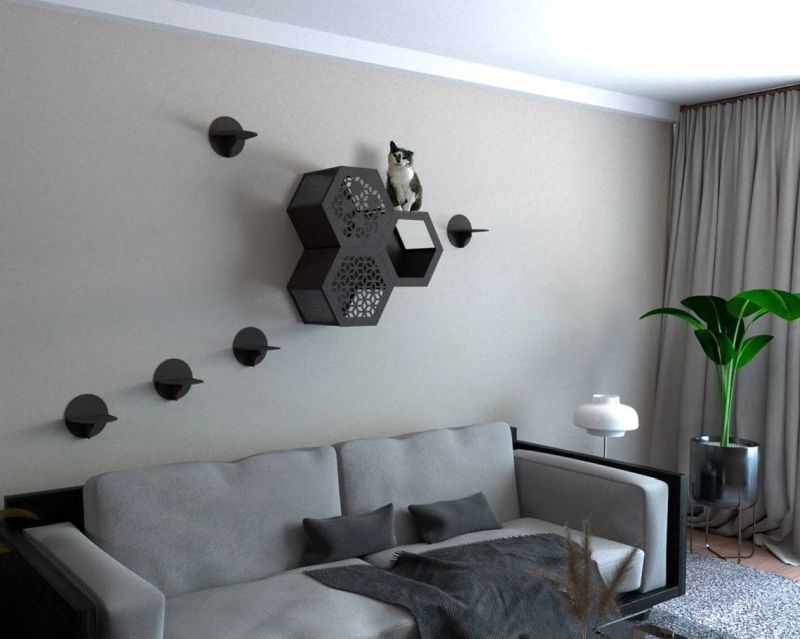 Pendant Glass Lamp by DeGlassUA
This geometric stained glass lamp in the shape of a dodecahedron is absolutely beautiful. It is perfect to bring a sprig of industrial style to your living space.
Price: £148 ($193)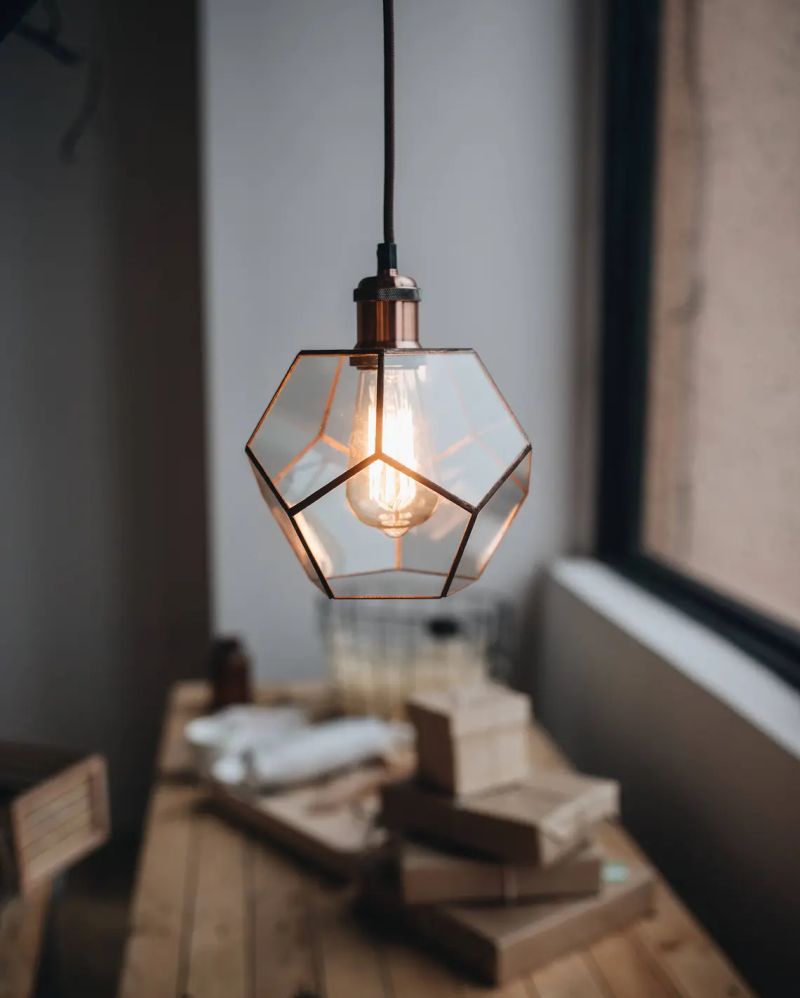 Tree Bookshelf by WoodarByLyubaschenko
This decorative bookshelf takes the shape of a tree. Its branches serve as shelves to keep books. It can be a cool decor piece for a kid's room or a kindergarten classroom.
Price: £590 ($770)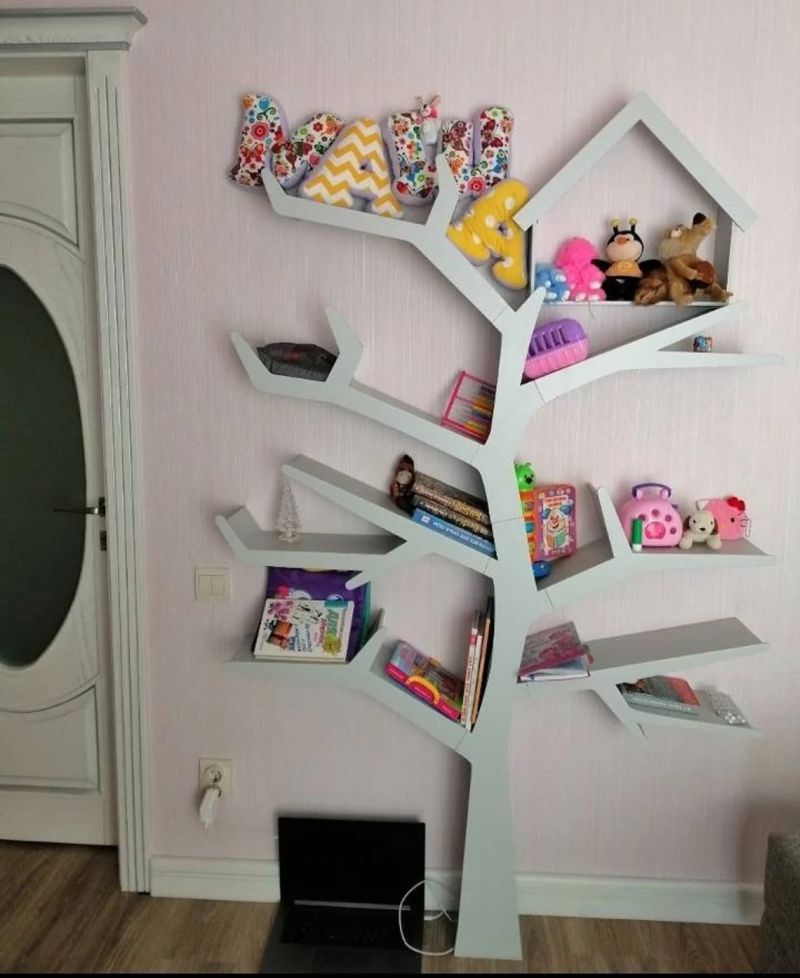 Wooden World Map by OnlyCraftUA
This lighted world map is made from acrylic glass, Birch plywood, and natural paint. There are also built-in lights to make it glow. You can choose from different sizes according to your needs.
Price: £55 ($72)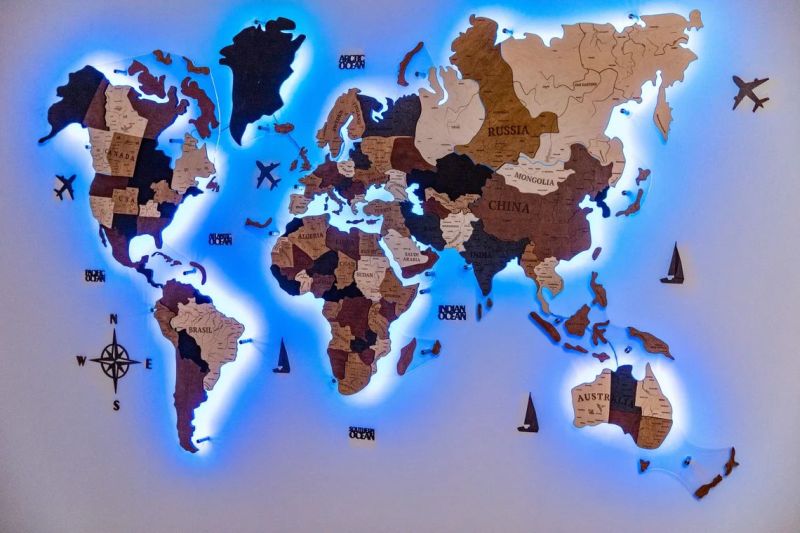 Wooden Baby Gym by WoodandRoomUA
This wooden climbing arch also serves as a rocker for kids. It provides a unique space and helps toddlers in their development. It has small steps and rails for kids to safely use as they grow up.
Price: £94 ($122)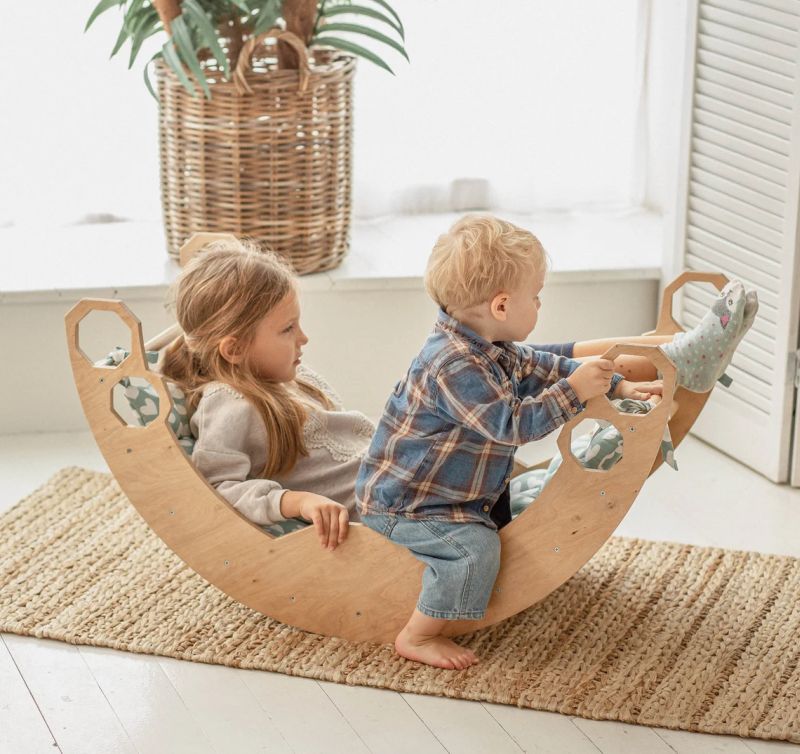 Surfboard Coffee Table by Handycor
This handmade wooden low table features a custom design on the top. It comes with ash wood legs finished with polyurethane varnish. It will be an attention-grabber in its current form, but you also have the option to order a personalized table, if you so desire.
Price: £194 ($255)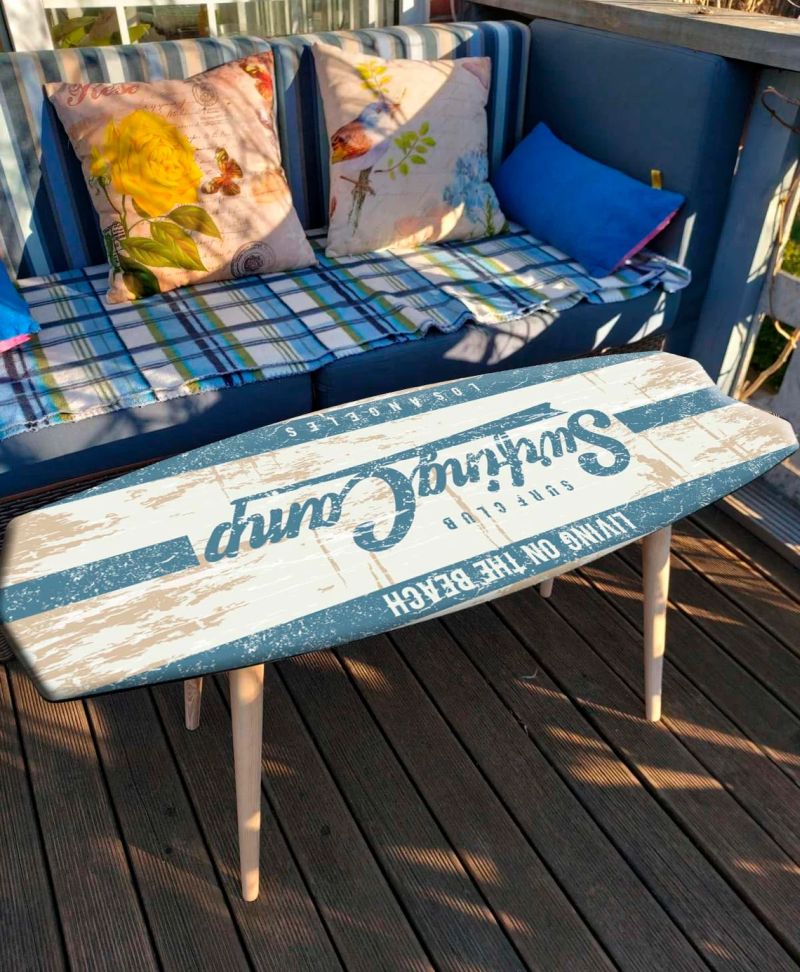 Note: Homecrux may generally earn a small commission for each recommendation of products from Etsy. But we have purposely chosen to let go of our commission from products mentioned in this article so that the sale proceeds can reach directly to the Ukrainian sellers who are wholeheartedly trying to ship products worldwide despite the odds in their country.