An interesting development in Ladakh is going viral and for good reason too. Sonam Wangchuk, the famous inventor and educator who has inspired the masses by his initiatives at the Himalayan Institute of Alternatives (HIAL) is again in the limelight for his intuitive thinking. The Mahindra jeep that once served the institute between 1995-2007 has now got a new lease of life.
Going by the core belief at the institute that nothing goes to waste, the Mahindra jeep is now upcycled as a roof for one of the mud houses in Sonam's Himalayan Institute of Alternatives. The simple structure has the robust protection of a Mahindra Marshall SUV which is otherwise junk metal put to judicious use.
Also Read: 20 Car-Inspired Interior Décor Ideas for Automotive Fans
The metal body of the jeep is firmly secured to the walls of the house, and since it is waterproof (like all vehicles) there is no chance of the elements creeping into the abode. To add a bit of décor to the plain mud walls, the wheels are embedded in the structure with a few colorful embellishments.
In an interesting development Anand Mahindra, Chairman of Mahindra Group came across the story and tweeted;
A friend sent these pics from Sonam Wangchuk's Himalayan Institute of Alternatives, Ladakh. Recycling a Mahindra car into a home roof. A way of life at the Institute, where nothing gets discarded.
In response to this tweet Sonam Wangchuk replied;
Dear Mr Anand Mahindra the Jeep you tweeted has a lovely story. It was instrumental in educational campaigns in the remotest frontiers of Ladakh… which finally took the matriculation results from 5% to 75%.
Further, Mr. Anand extended his support to the ingenious efforts of the man by tweeting;
Sonam you're absolutely right—that IS a lovely story. How do I find out more about the educational campaign you referred to? And how we can support the campaign if the job is unfinished?
This apparently garnered a lot of praise on social media for both Sonam and Mr. Anand.
Such stories are a definite source of inspiration for individuals who want to do something worthwhile for the mother Earth.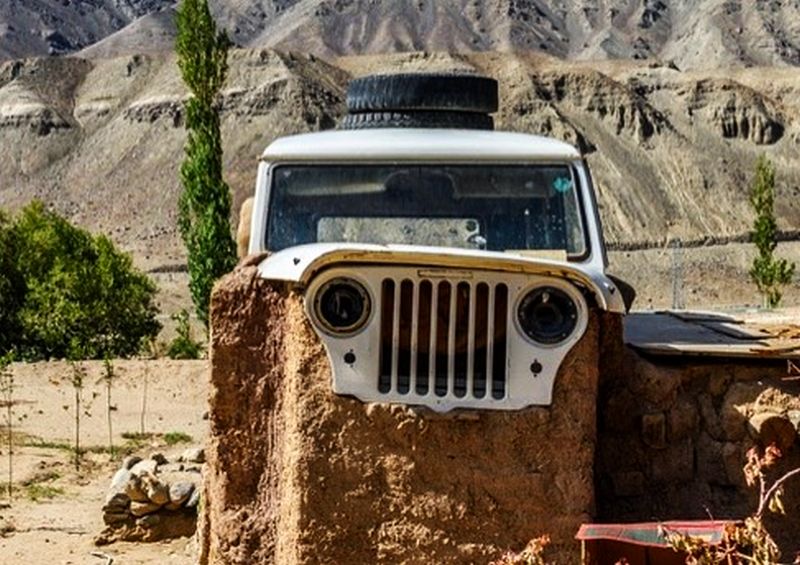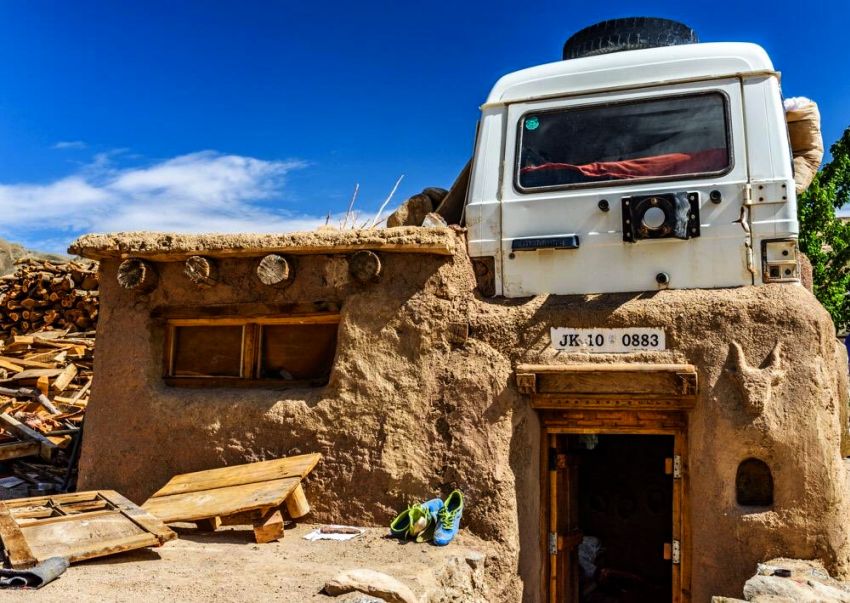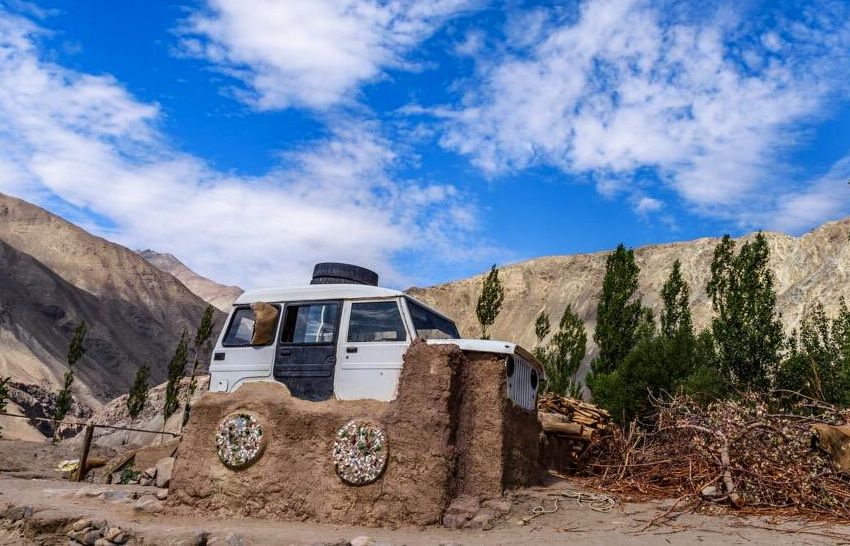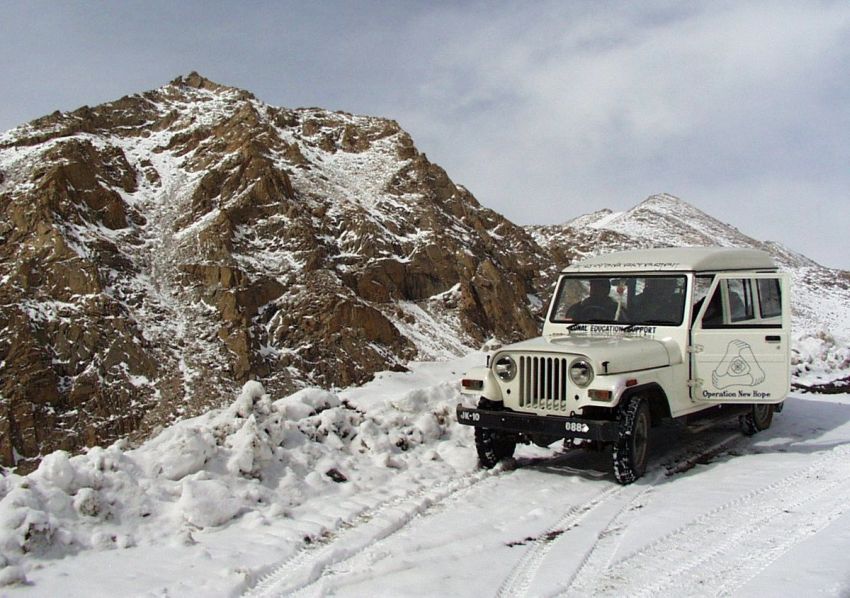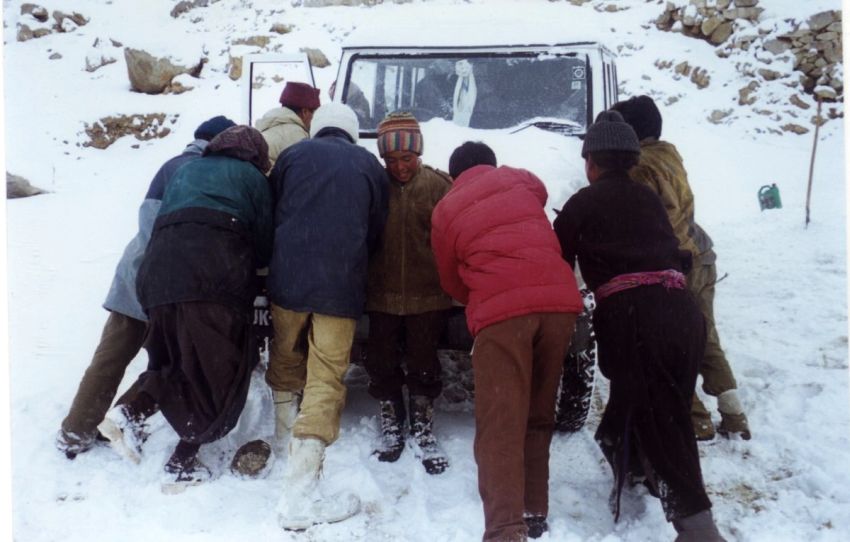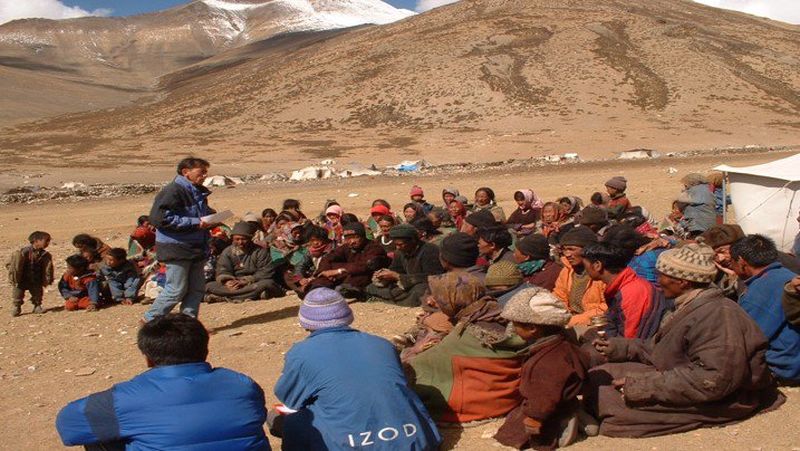 Via: NDTV