Sometimes our living rooms feel small and inadequate no matter how large they really are. Evolving needs demand spaces that are beautiful and manage to adapt with changing times and needs. This becomes an even trickier task in a small living room. Across the world, any living room with an area below 200 square feet is usually considered as small space living area. Even if not always small, it is a modest space that requires proper planning and design for the best possible aesthetics.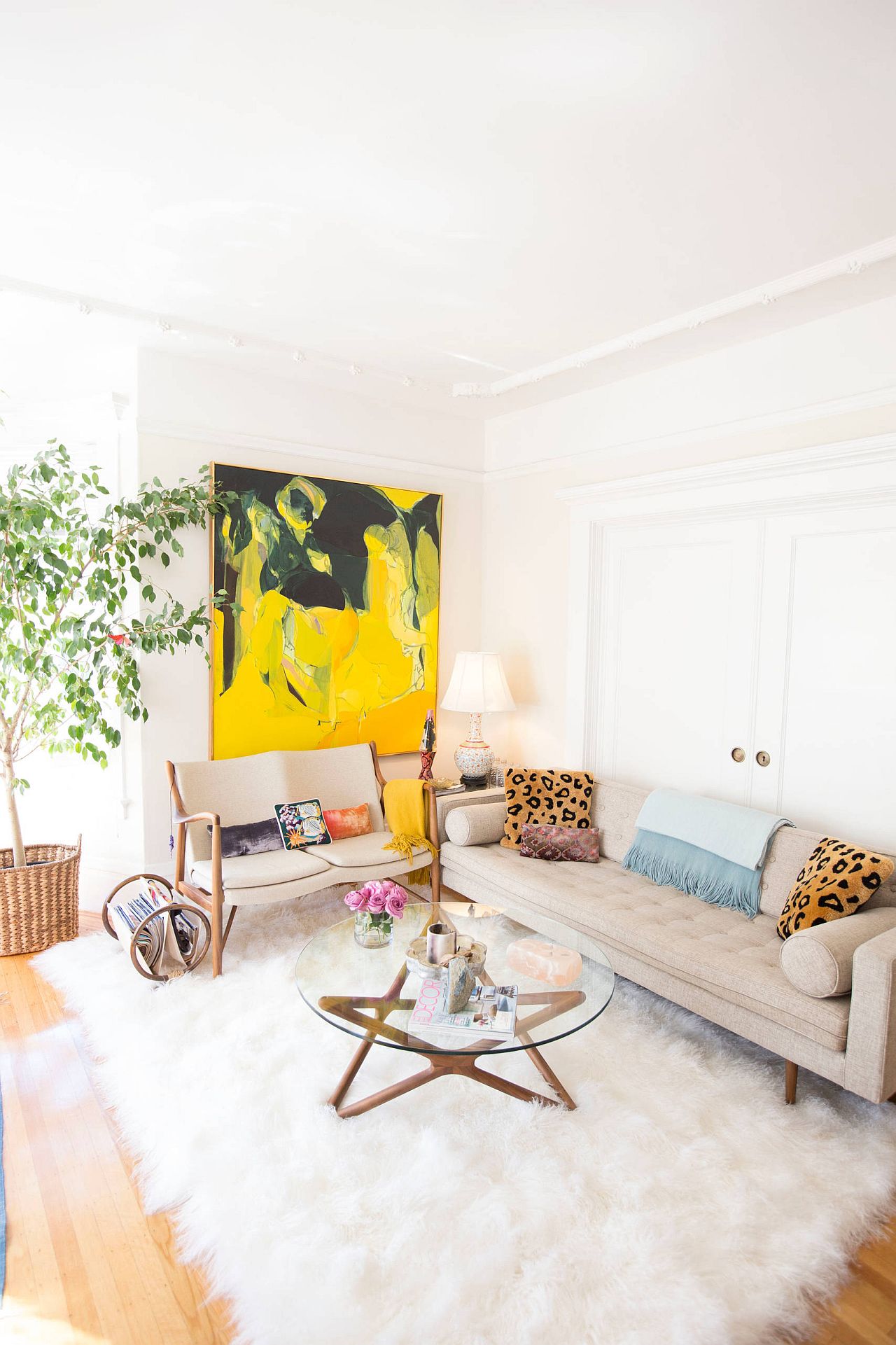 While there are plenty of ways ranging from multi-tasking furniture to sliding glass doors to create an 'actually larger' living room, today we focus on ways to create a visually larger space. A small living room need not feel stuffy. It definitely does not need to compromise on style and colors for the best visual as well. Cozy, inventive and always fun to decorate, small living rooms can also be as attractive as their larger counterparts when done right. This is a look at top tips and tricks that make a small living room appear bigger and more cheerful –
1. Choose neutral hues
This one is probably the first tip to turn to when you feel that the small living room looks cramped and dull. Neutral colors are great for small living spaces in more ways than one. For starters, they reflect light better and create a sense of brightness. This works especially well in homes with poor natural light or those that receive little sunlight for majority of the year.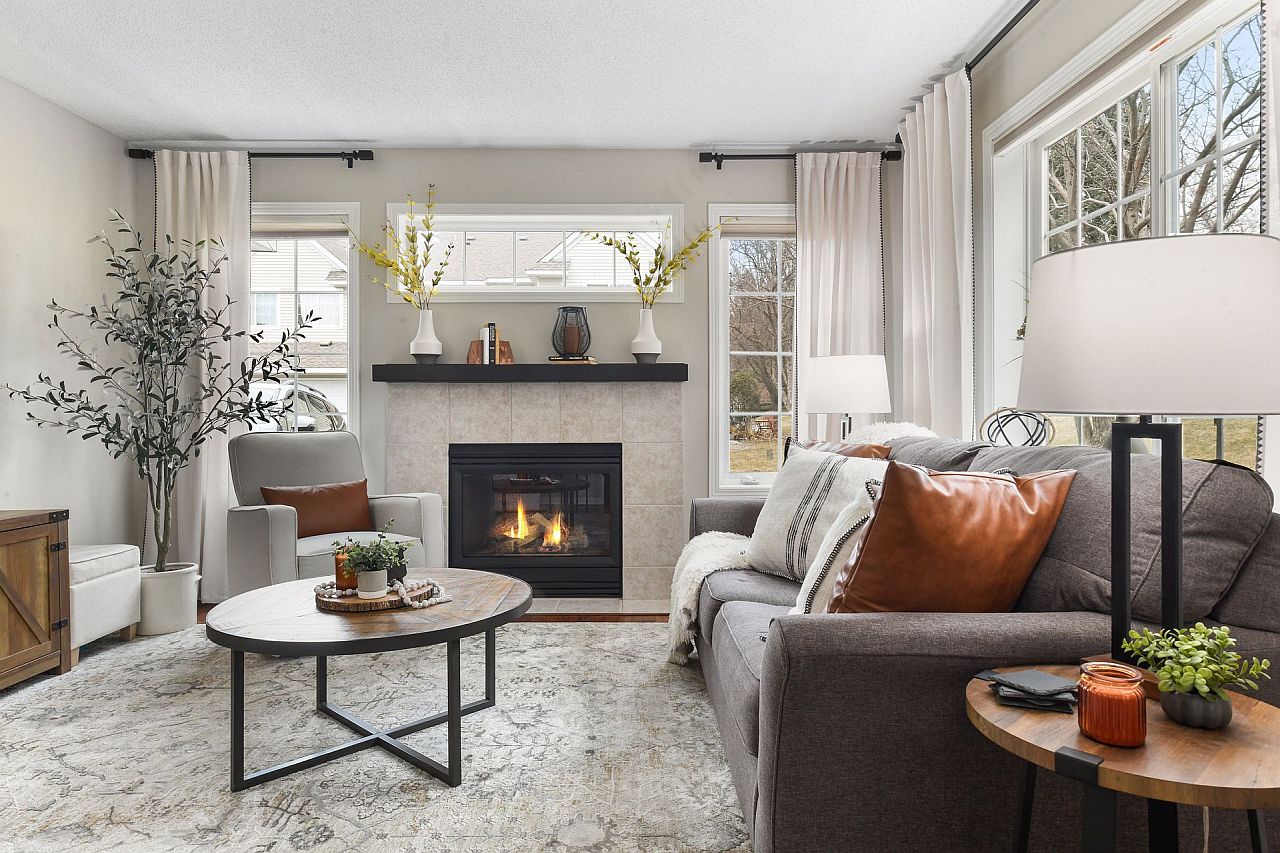 Neutrals do not mean you stick to white alone. There are plenty of trendy, warner grays that are great for the modern living space. Light pinks, gentle creams and beautiful pastel colors are also great for these spaces. If you want to use brighter colors, stick to those that add to the reflective element in the room. A colorful accent wall is the best choice in a neutral room. Stick to a simple color scheme and do not use more than two or three colors in here to avoid visual clutter.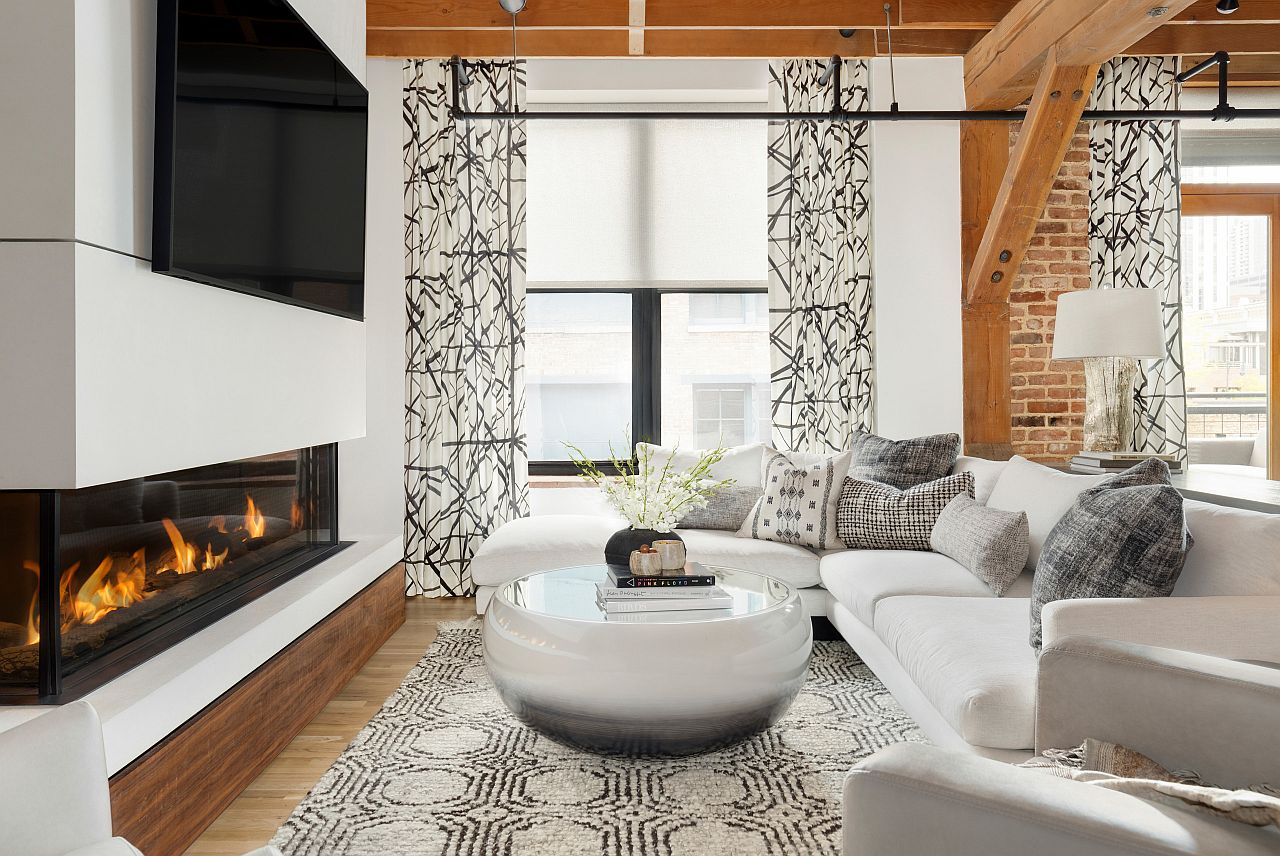 2. Open up the living space
This is one of our personal favorite ideas to create a visually larger living room. By opening up the living space to the area around it, you automatically usher in a sense of spaciousness. It creates a lighter and brighter interior and the way you do this depends on your personal taste and floor plan. The open plan living is a wonderful idea that turns even the small living room into a larger, inviting setting with kitchen and dining room adding to the setting.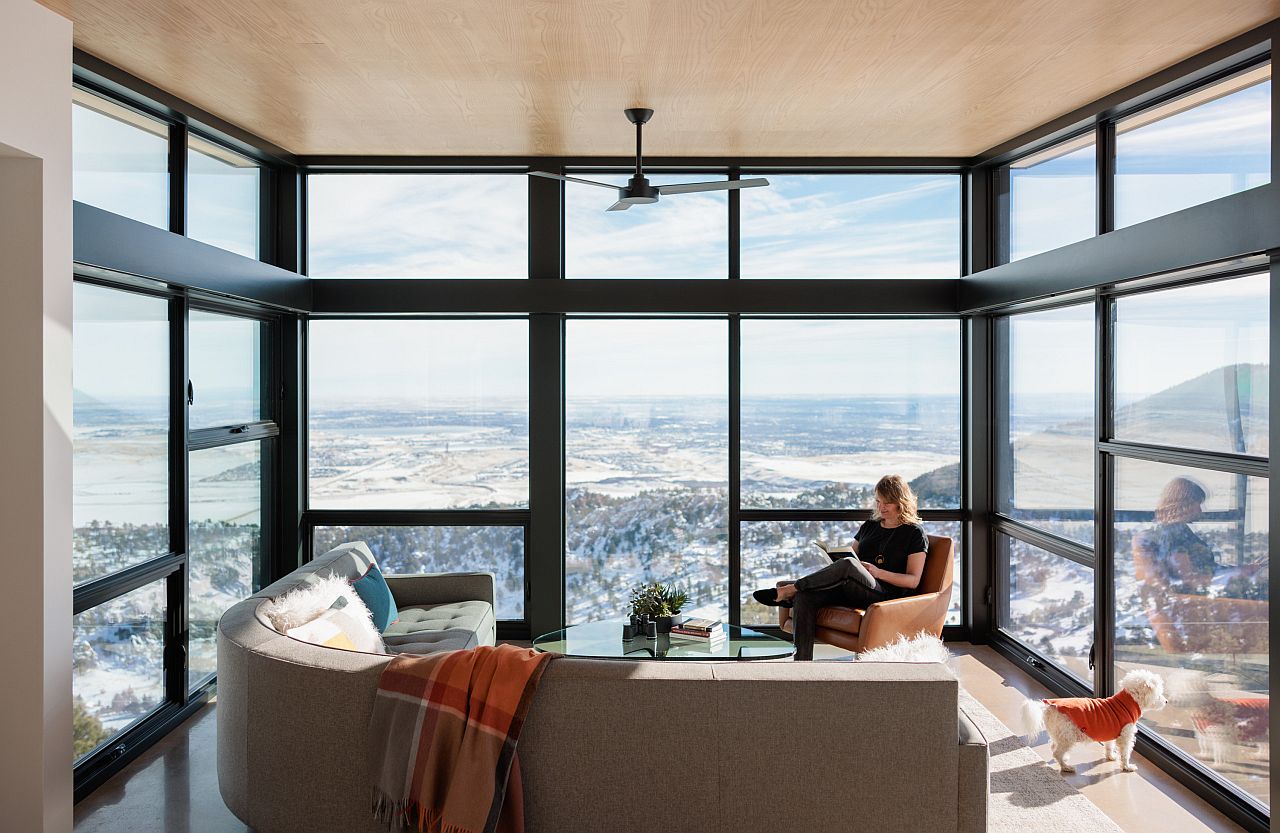 Then there is another wonderful way to add space to the living room by using sliding or foldable glass doors and living it with the world outside. Be it a small urban garden, a tiny balcony, a spacious backyard or even just a view outside; connecting to the outdoors has more benefits than just one.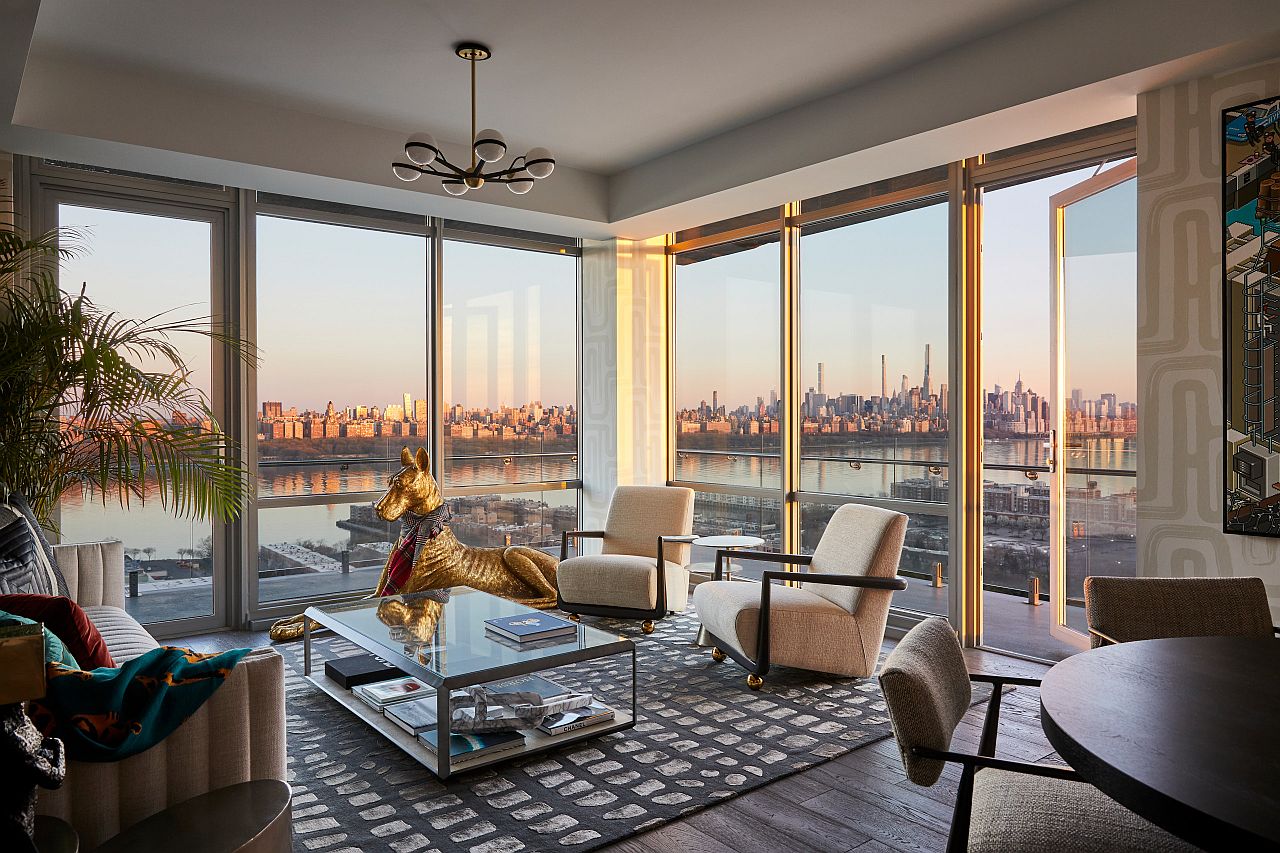 3. Let there be light… ample light!
Natural light makes a huge difference in a small living room. Even if it is a tiny window that you have in the corner, just open it a lot more often and utilize the light on offer. In small living rooms, getting the lighting right is 80-percent of the work. Clerestory windows, floor-to-ceiling glass doors and skylights are all great ways to create a healthier and happier homes. If this is not an option, use smart recessed lights coupled with pendants and sconce lights for an even layer of lighting without dull corners.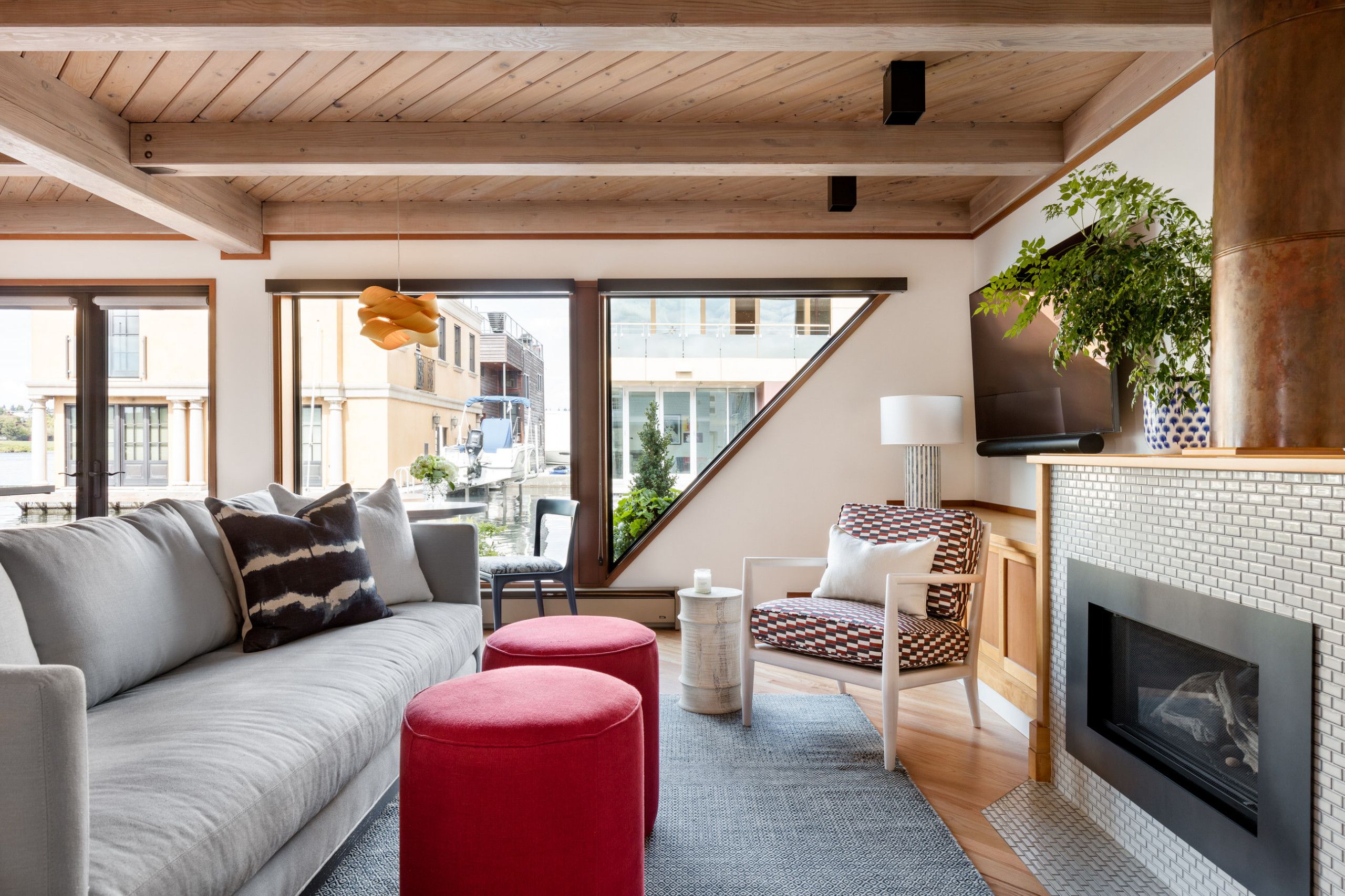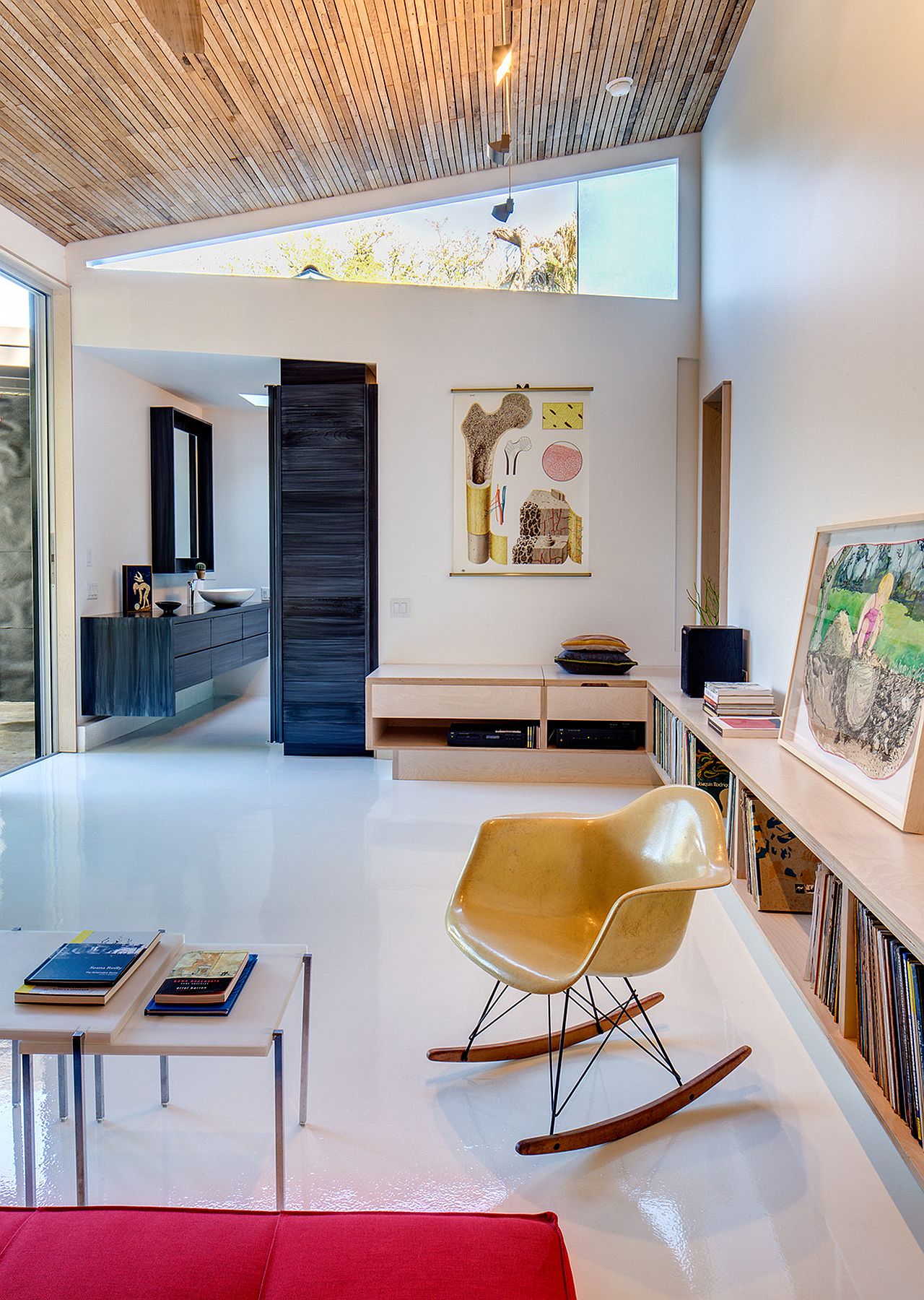 4. Monochromatic ease
We did talk about using neutrals in small living space earlier, but it helps even more if you go monochromatic with the backdrop in here. You can always add a bit of contrast with tone-on-tone approach to it. But using a single color for the background and even painting the ceiling, your fifth wall, in the same color adds to a sense of spaciousness.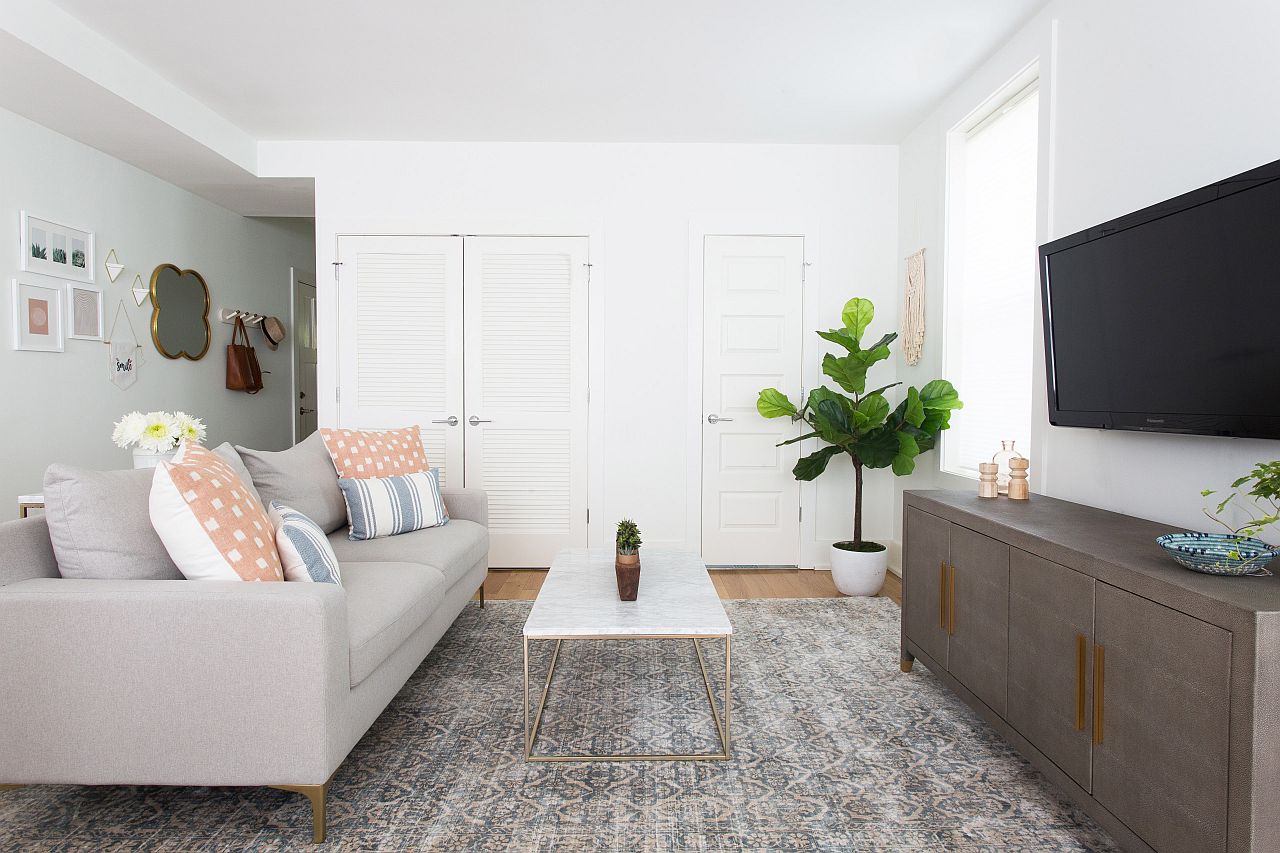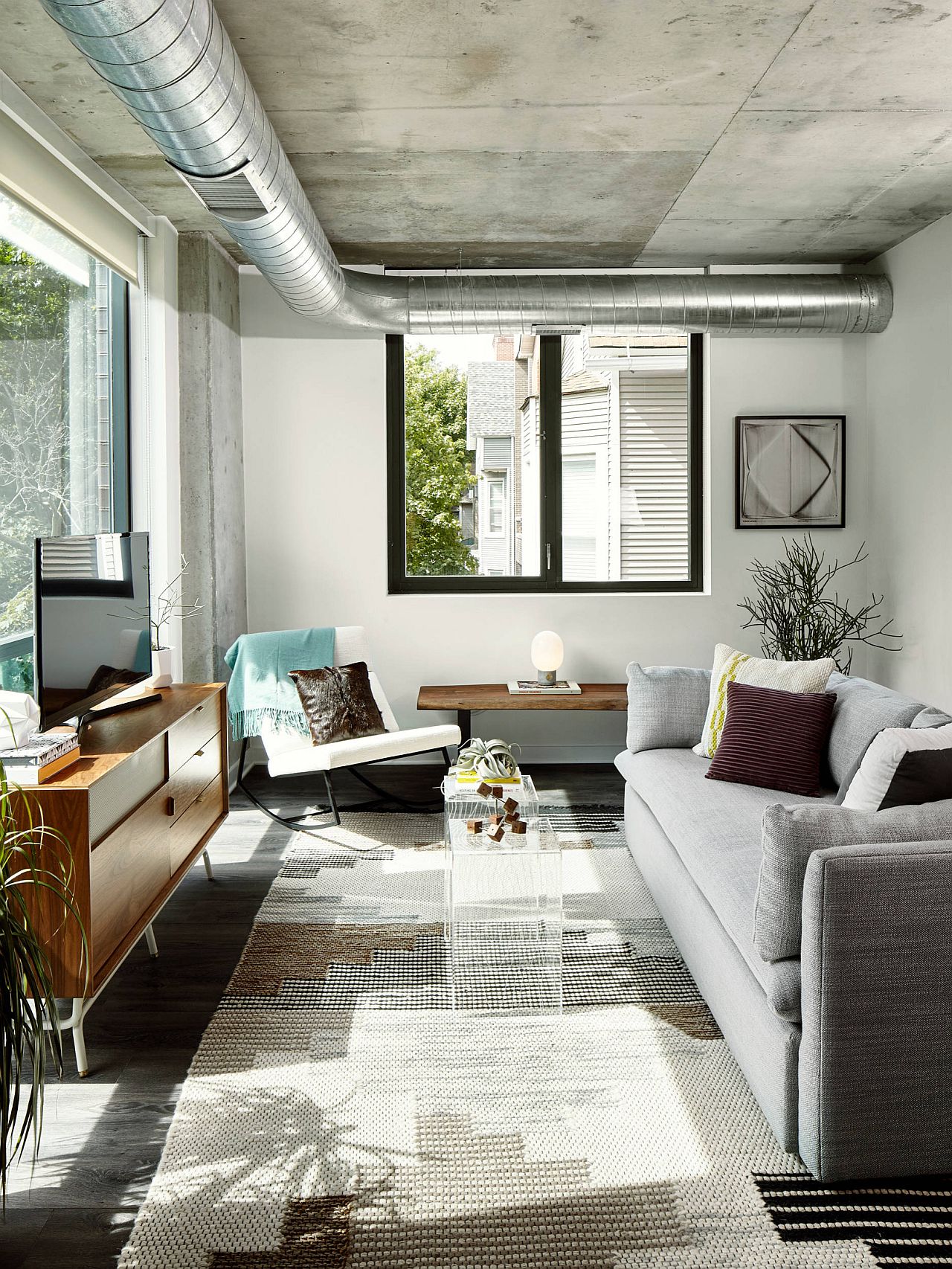 5. Décor in scale
It is important to add décor in the living room that is to scale. In most of these rooms, a low ceiling accentuates the idea of a confined area. Use low-slug furniture, cut down on décor you do not need, and let the couch and coffee table become the focal point of it all. Even with placement of the sofa, just place it a touch off of the wall to create the idea of a larger room.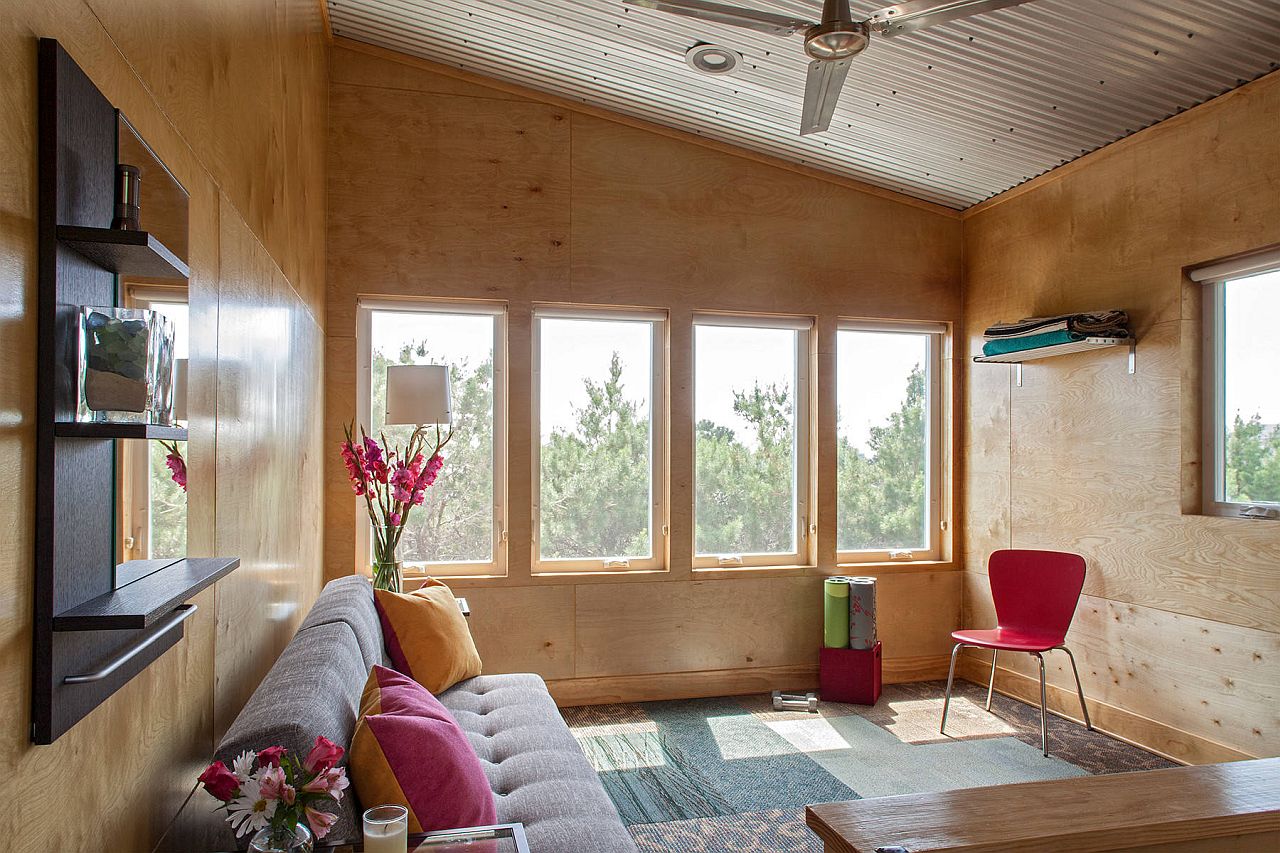 Also Read: Add Industrial Glam to Your Living Room with Exposed Brick Walls
6. Polished, mirrored finishes
The general advice with decorating small rooms is to add as many possible surfaces that reflect light as possible. We do understand that not everyone wants a giant mirror leaning next to the wall in their living room. Instead, try out furniture with mirrored or polished finish that adds to the brightness. Be it a side table that has mirrored doors or a coffee table with glassy sheen, there are plenty of trendy options around.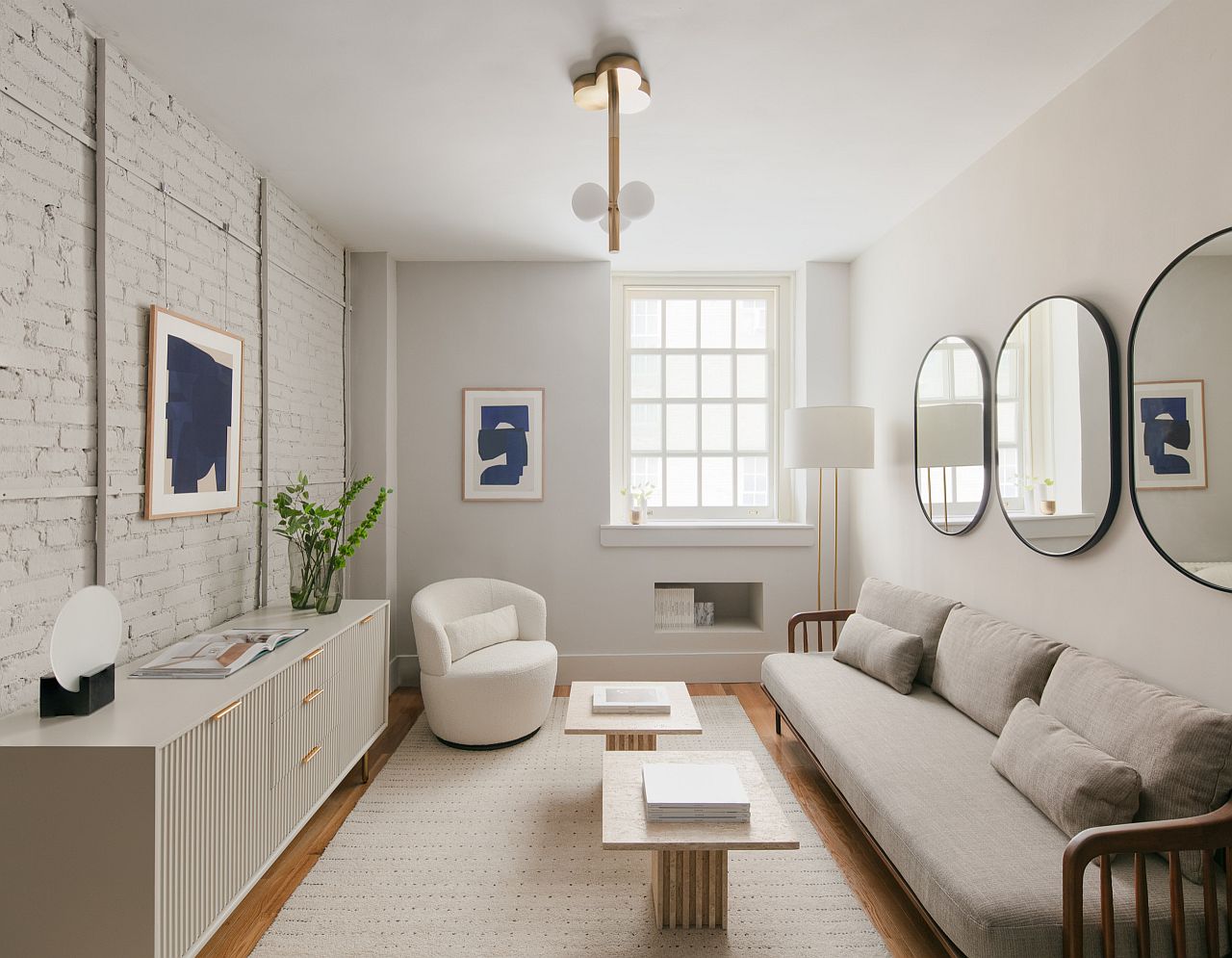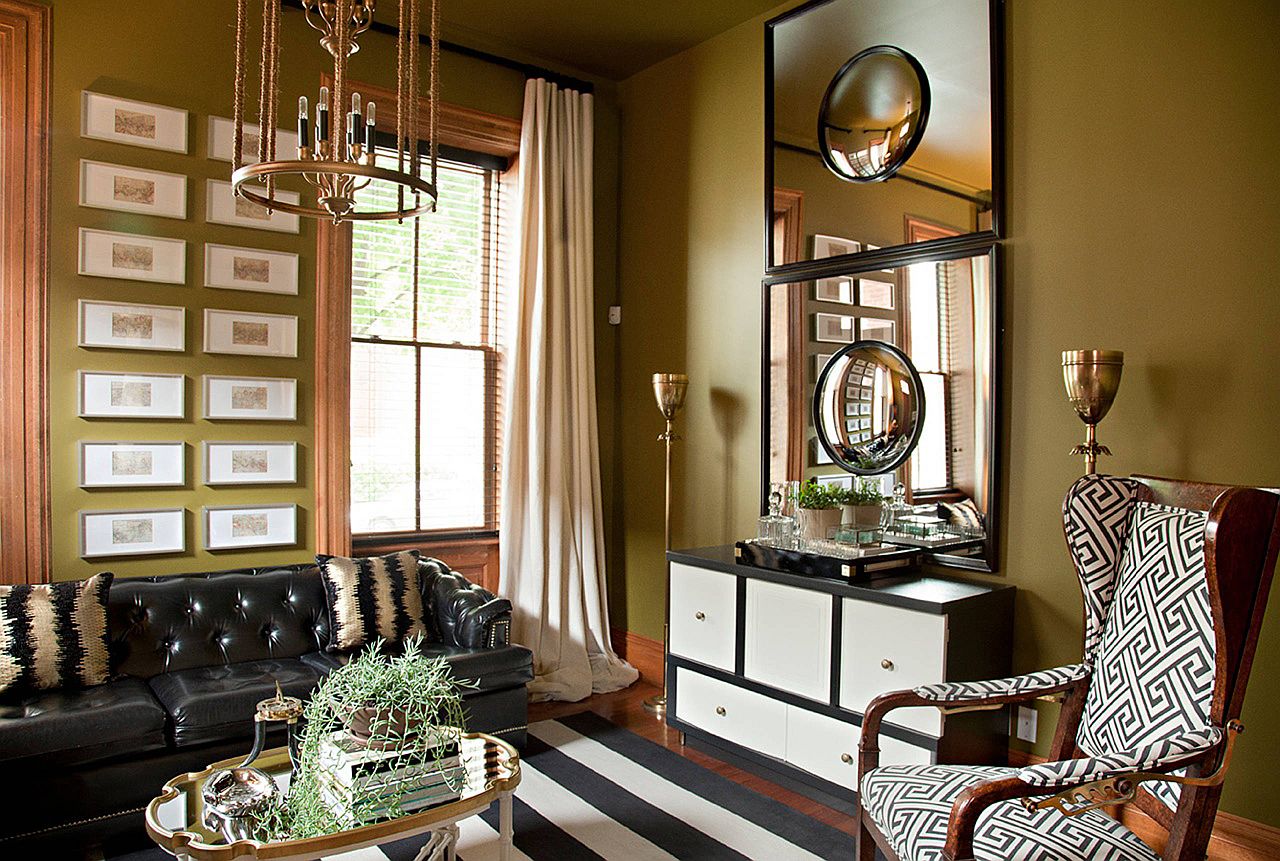 7. Clear out clutter
There is just no space for clutter in a living room and in the small living room, it is even a bigger NO. Do not go on a shopping spree without planning on where you intend to put the newly bought piece of furniture. Stop filling the room with more stuff each season and if you want to add a new furniture piece, make sure you get rid of the old one. It is amazing how simple organization and cleaning can create more space in the living room.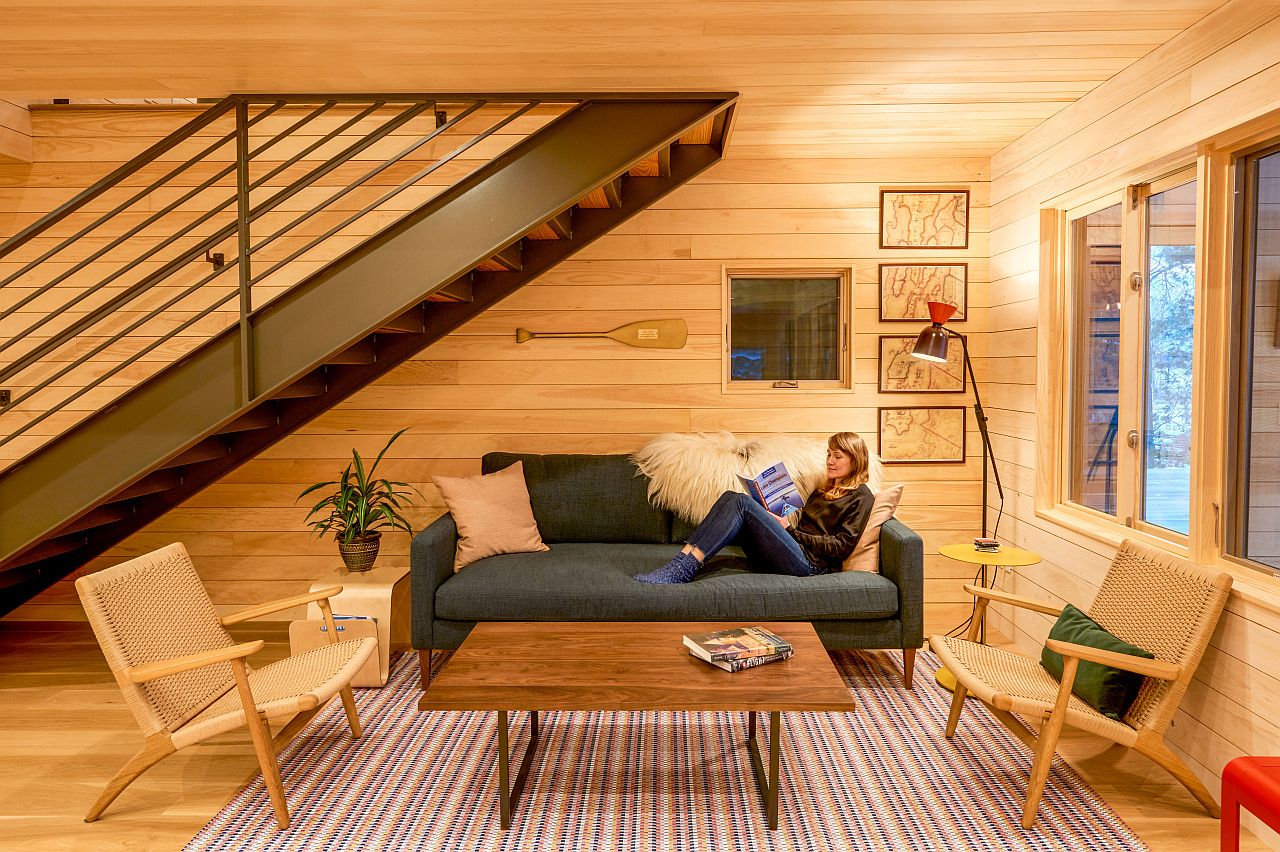 8. Multi-tasking décor and storage
There are times when you want to clear out mess in the living room, but there is just no way to get it done. Think of smart shelves that disappear into the backdrop when not needed, coffee tables that offer additional storage space, nesting side tables that occupy little area and a sofa that can morph into daybed when needed. Acrylic tables and glass furniture also reduce lack of light and visual space in the small living room.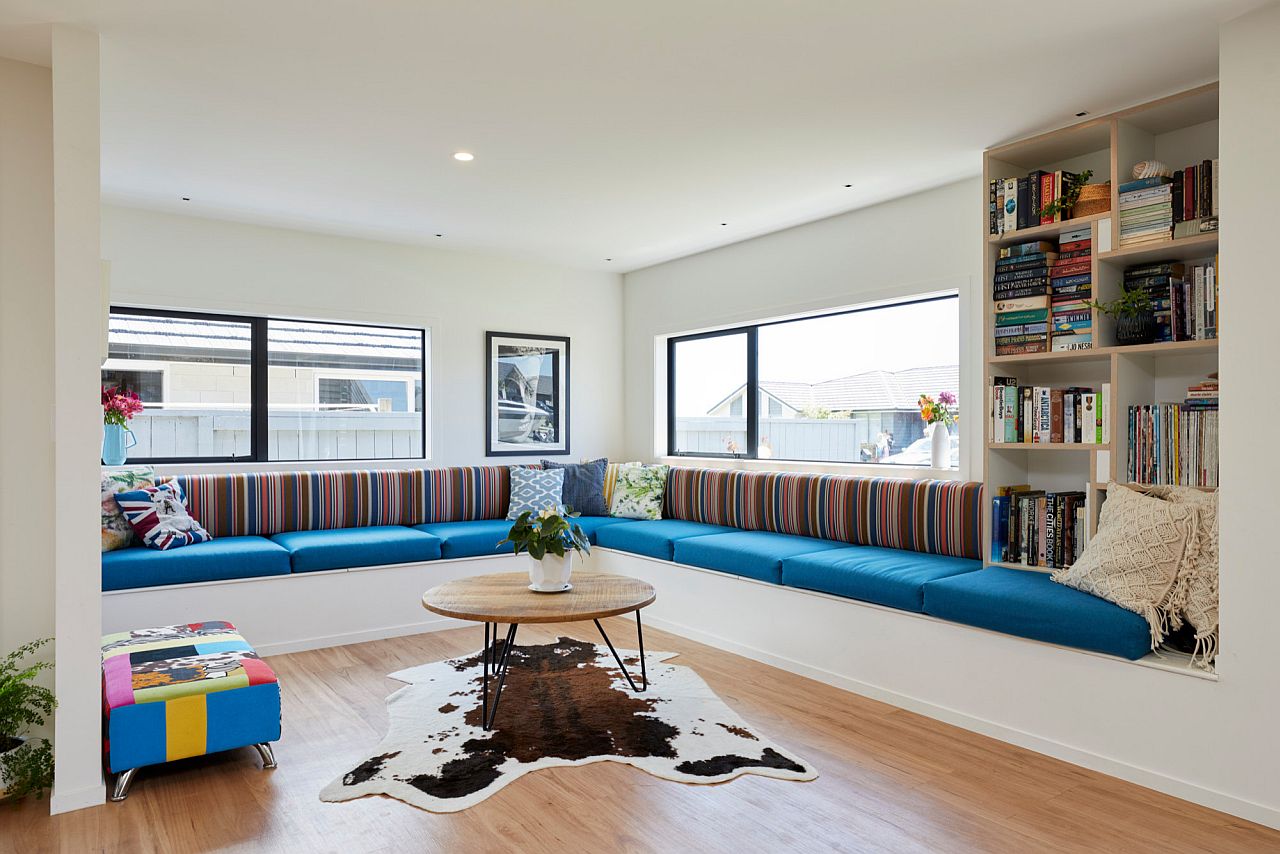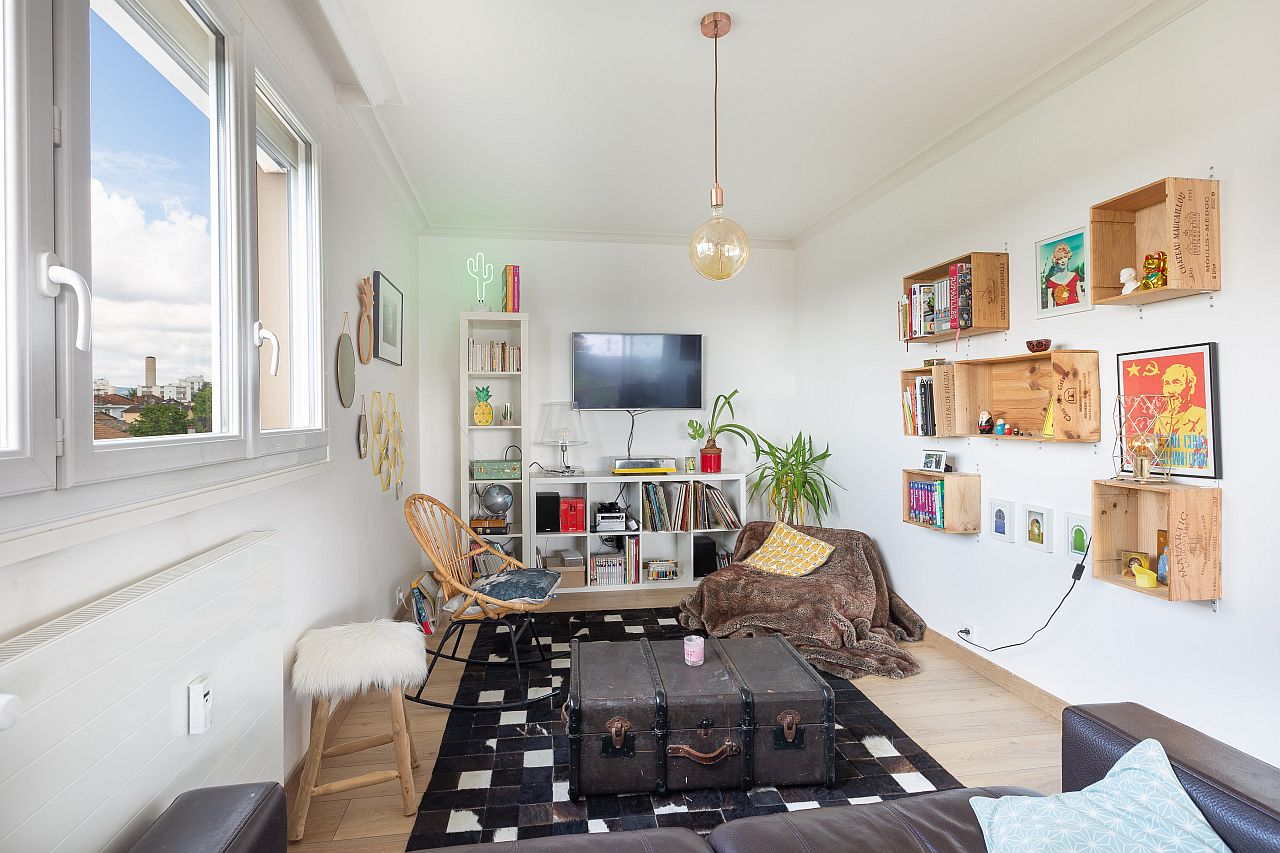 9. Breezy drapes
Here is an idea that quickly alters most living room visuals without much effort. Just change your darker and heavier drapes for those that are lighter and in neutral hues. They can still usher in a hint of pattern without actually disturbing the color palette or the backdrop. These breezy drapes and sheer curtains also let in a lot more natural light.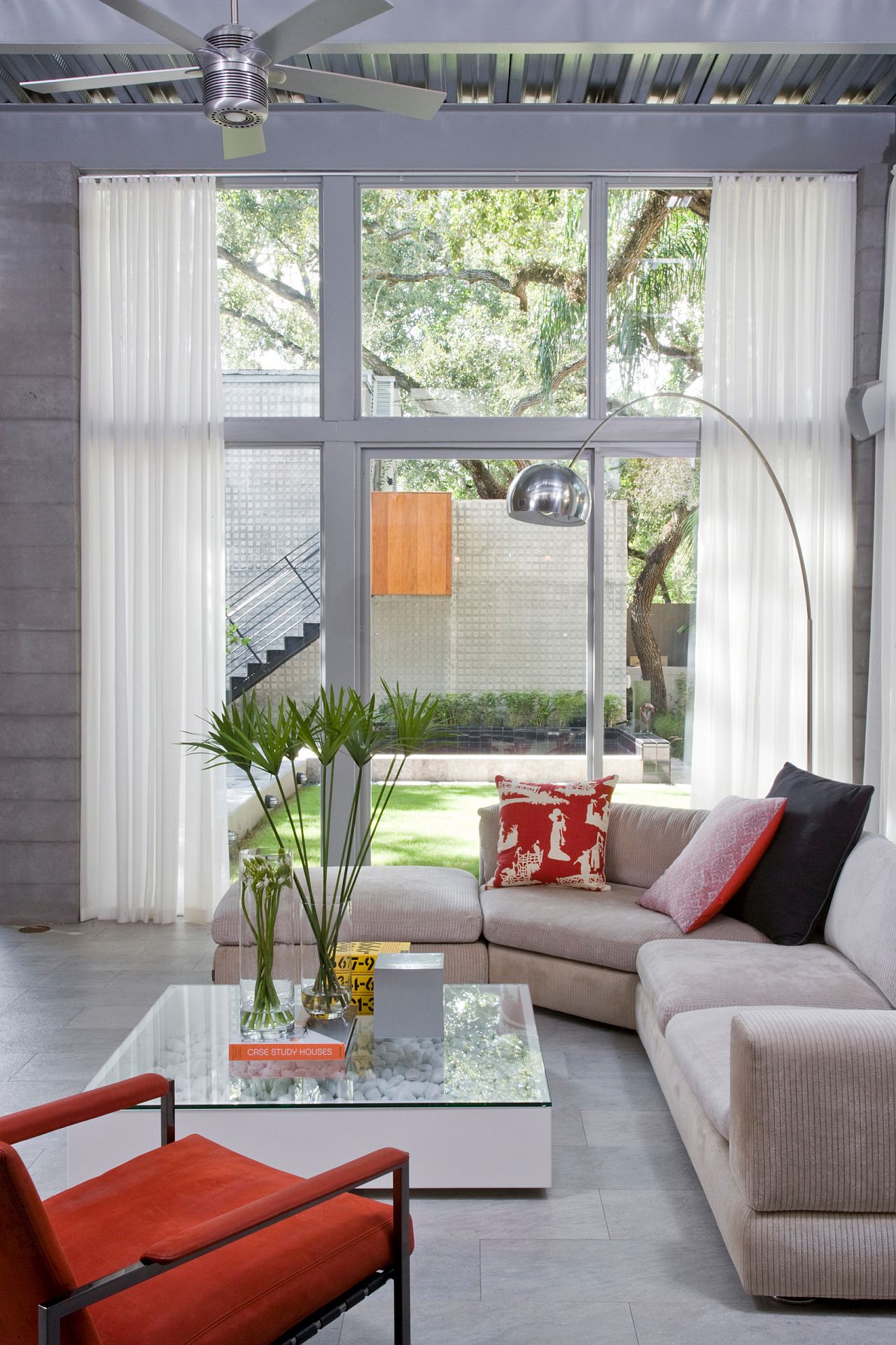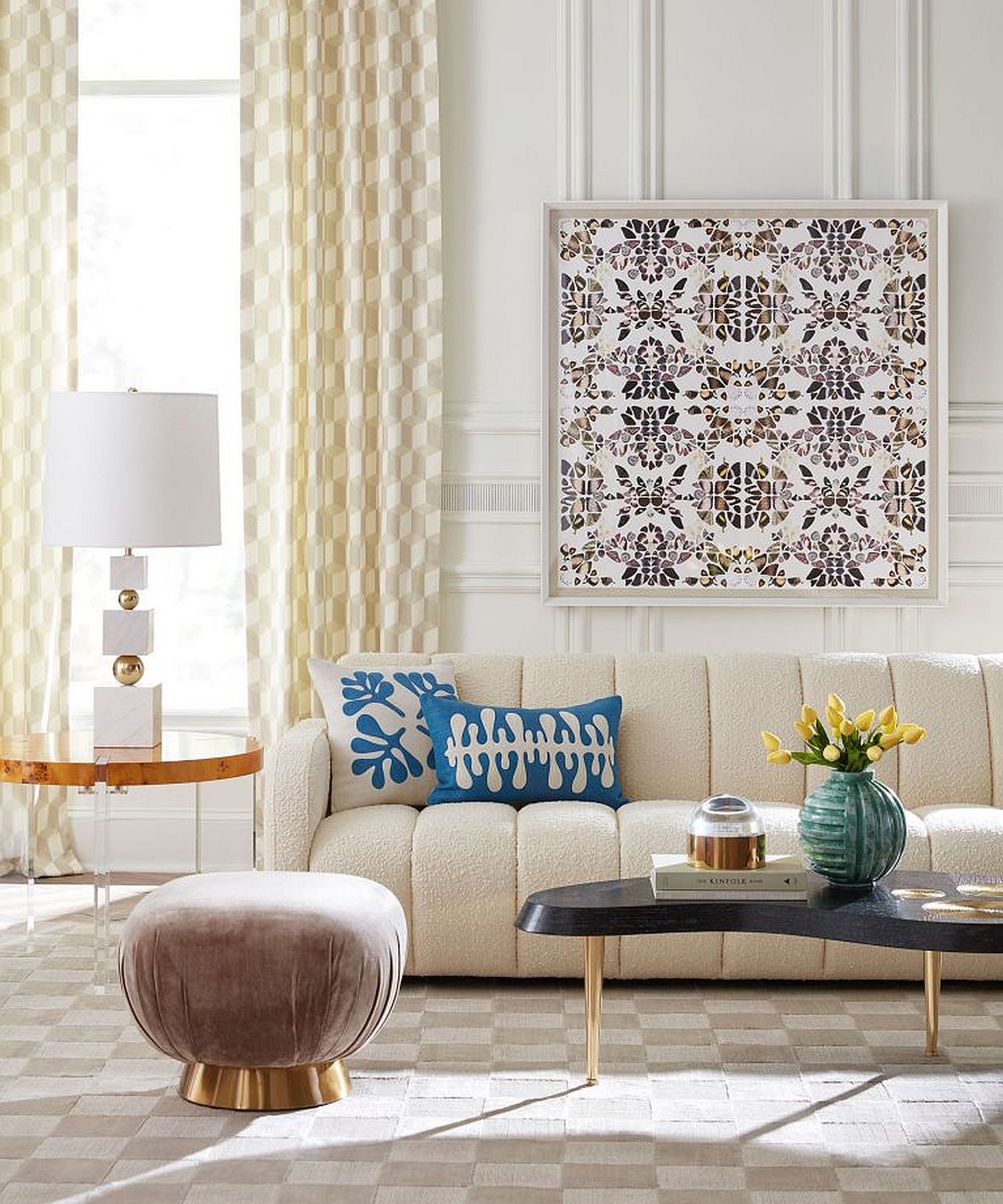 10. Easy on the artwork
There are two different schools of thought on this one and we will let you choose the path you love best. One is to avoid large art pieces or gallery walls in the living room in favor of a clean backdrop that allows for greater décor options. Other is the idea of having one curated gallery wall that becomes the focal point of the small space. Pick an approach you like the most and avoid mixing both approaches in the already limited space.