Once seen as a luxury item to now being considered a necessity, the journey of camping trailers has been quite remarkable. With the pandemic stretching its reach, more people are drifting toward buying camper trailers that save them from the hassle of booking hotels on family outings and also offer an ideal mobile shelter in the wild.
We have already introduced you to Germany's ICC Offroad rotating Flip90 VW truck camper, which the RV construction company unveiled in collaboration with Queensize Camper. The German company has now put forth a prototype of FlexCamp expanding camper that is built for adventure.
Currently, in the pipeline, the FlexCamp prototype is designed as a basic trailer or pickup-top box that expands up and out at the campsite. The camper trailer after expanding turns into a micro-cabin that easily accommodates a family of four. The German construction company touts the FlexCamp to be an off-road trailer, but the sketches on their official website indicate it to be a multipurpose, vehicle-independent camper pod that can easily be towed as well as carried on truck chassis.
FlexCamp could be a fine alternative to a four-season, off-road-ready camping solution that is built to sustain all types of weather and terrain. With its bidirectional expansion system, it lifts the roof up and pushes the sidewall out into a full-height expansion section. During this process, the overall height of the camper increases from 79 to 120-inches while the overall width stretches from 80 to 131-inches. The total length of the camper is 126-inches while the entire trailer would measure around 175-inches.
Weighing about 1800kg, a spiral staircase paves the way inside the camper. Inside, the FlexCamp's expansion pulls the double bed out to the side, clearing out a multipurpose floor space used for access to the indoor kitchen. There are a number of drawers and slide-outs that can be pulled out from the bed frame. The drawers below the bed can be accessed from both inside and outside.
Also Read: Ultimate Camper Teardrop Trailer Features Two Kitchens and a Cassette Toilet
During mealtime, tables and benches pull out to create a dining area while the camper is also equipped with several cushioned platforms pulled out to create a spare bed to sleep kids or a couple of guests. The camper will also house a kitchen for both indoor and outdoor usage. It can easily be removed and affixed to the outside of the FlexCamp for open-air cooking. The kitchen is equipped with a Dometic dual-burner gas stove, sink, and 50-L fridge/freezer for a cozy and comfortable stay.
The camper is also equipped with a slide-out dry toilet with a privacy divider. Other facilities include a 160-Ah LiFePO4 battery, 75-L fresh and wastewater tanks, LED interior and exterior lighting, and an optional air conditioner. The ICC FlexCamp remains a prototype for now with more work to be done in 2022.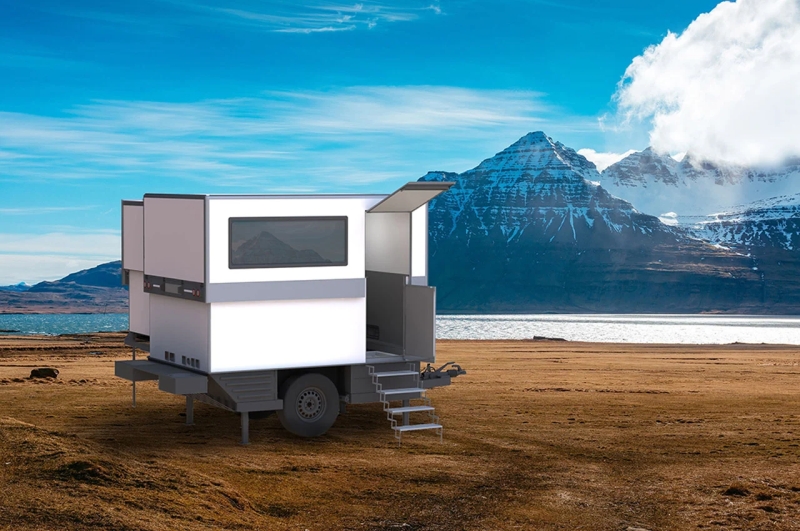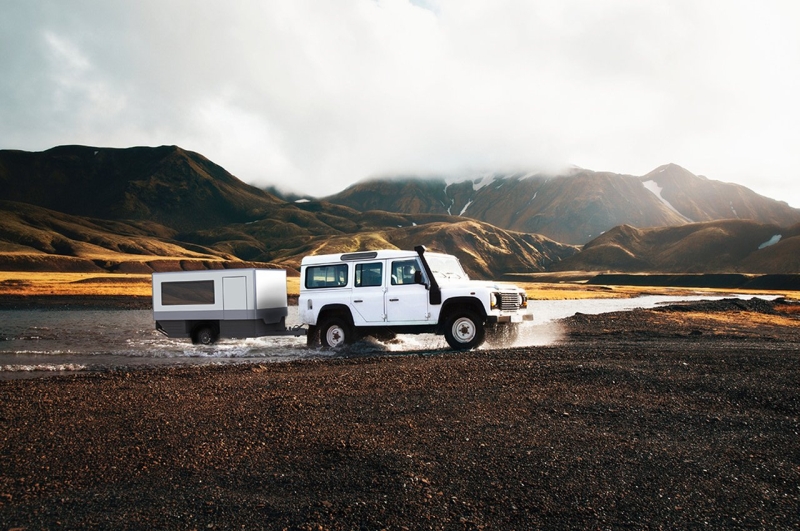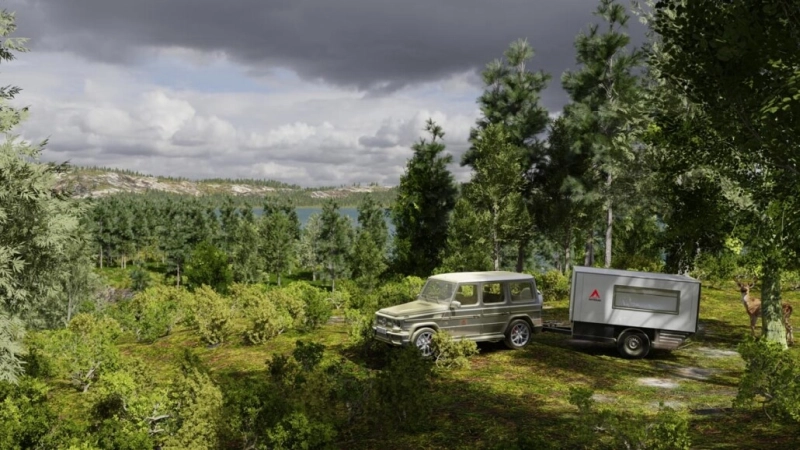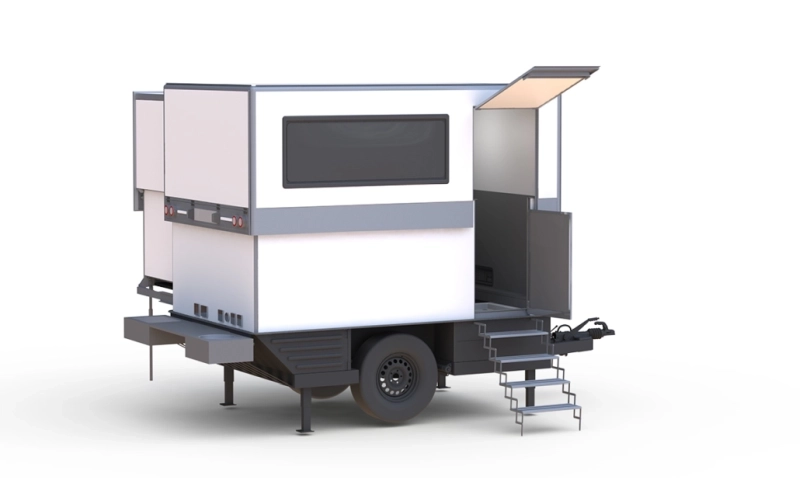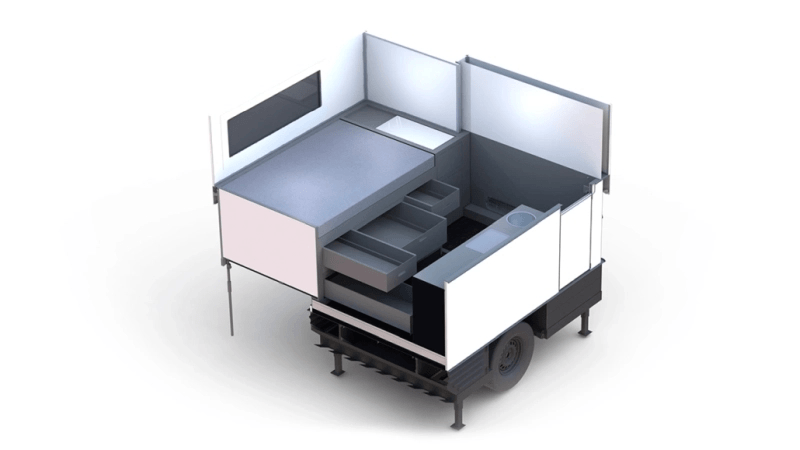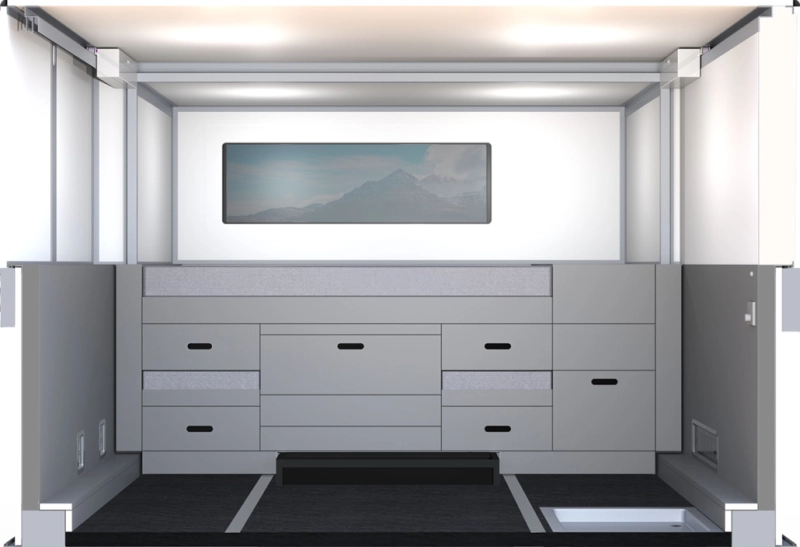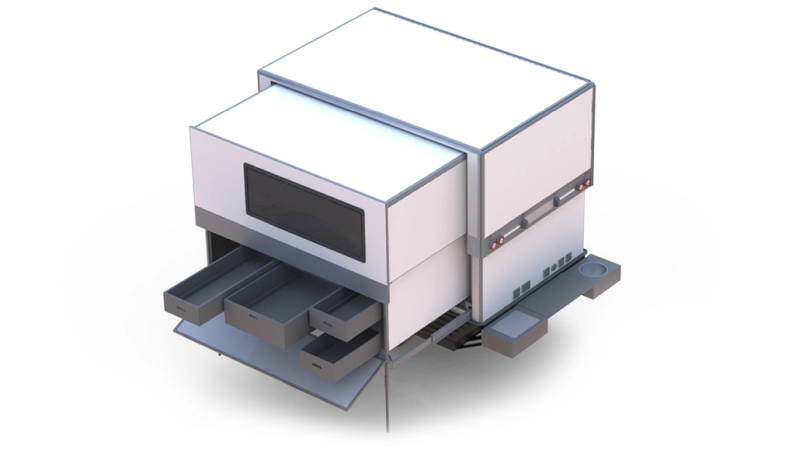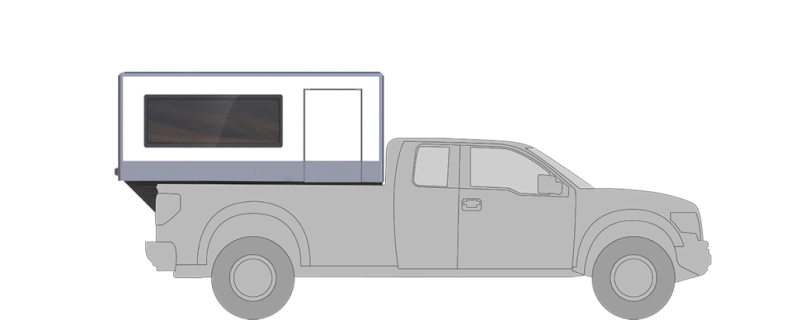 Via: NewAtlas