As we say the first impression is the last impression, so is true for your foyer. The entrance of your house or any part of the house should be welcoming to your guests, friends, and family. It reflects your personality and makes you feel jubilant as you make your way through the foyer. There are several entryway decoration ideas that can help you make it more welcoming.
Many houses have staircases leading to upper levels right in the foyer, others feature galley-style entrances or big rooms for entryways. Regardless of the size and style, a foyer sets the tone for the rest of the house. To that accord, you should know how to create a welcoming entryway and we have eight ideas to help make the most of your space.
Main entry with feng shui
Feng shui is one of the best ideas to perk up the entryway of your home. Feng shui invites good energy to your front door and beyond. The Chinese practice for organizing spaces – using specific colors in certain places of your house – can increase wealth and good luck.
Moreover, the foyer is an amazing area for an interior designer to utilize for adding certain emotions and personality. The energy provided with feng shui colors can be a great aesthetic for the entire house. You can use the front door to enhance the appeal of the house, eliminate clutter, and keep the space tidy and minimalistic.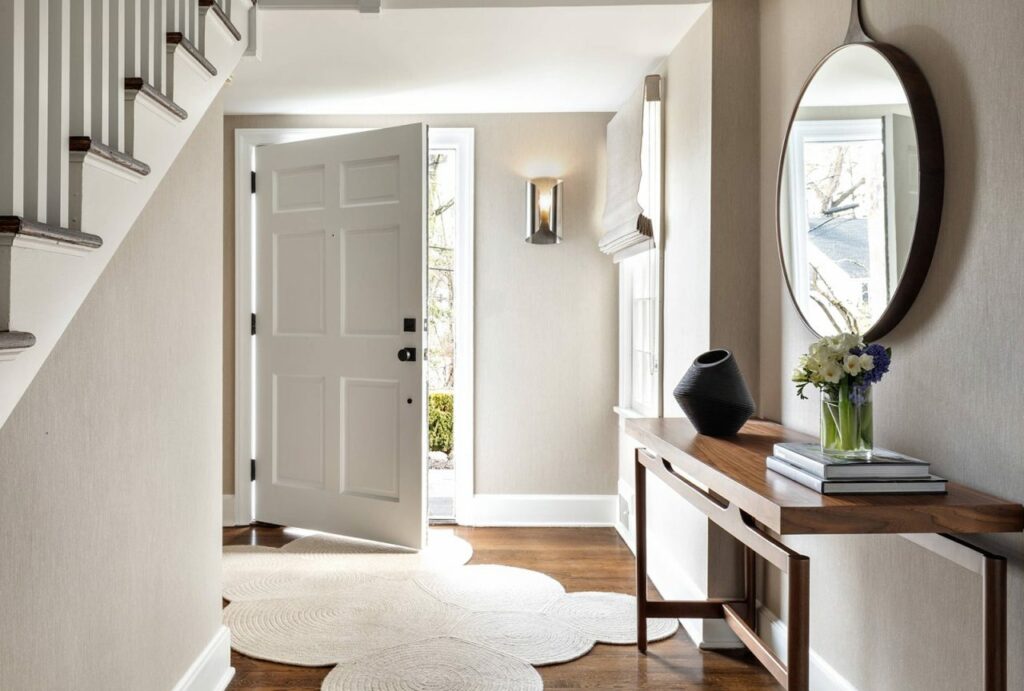 Tell an artistic story
Your entryway is the first thing anyone will see upon entering your house. Art can be a wonderful way to welcome people. Though underrated, a foyer can be a great space to display your artistic taste.
You can use paintings to express yourself or choose a lush wall covering that brings the feeling of nature into your house. You can also opt for a vintage mirror or a wonderful sculptural piece to reflect your taste and individuality.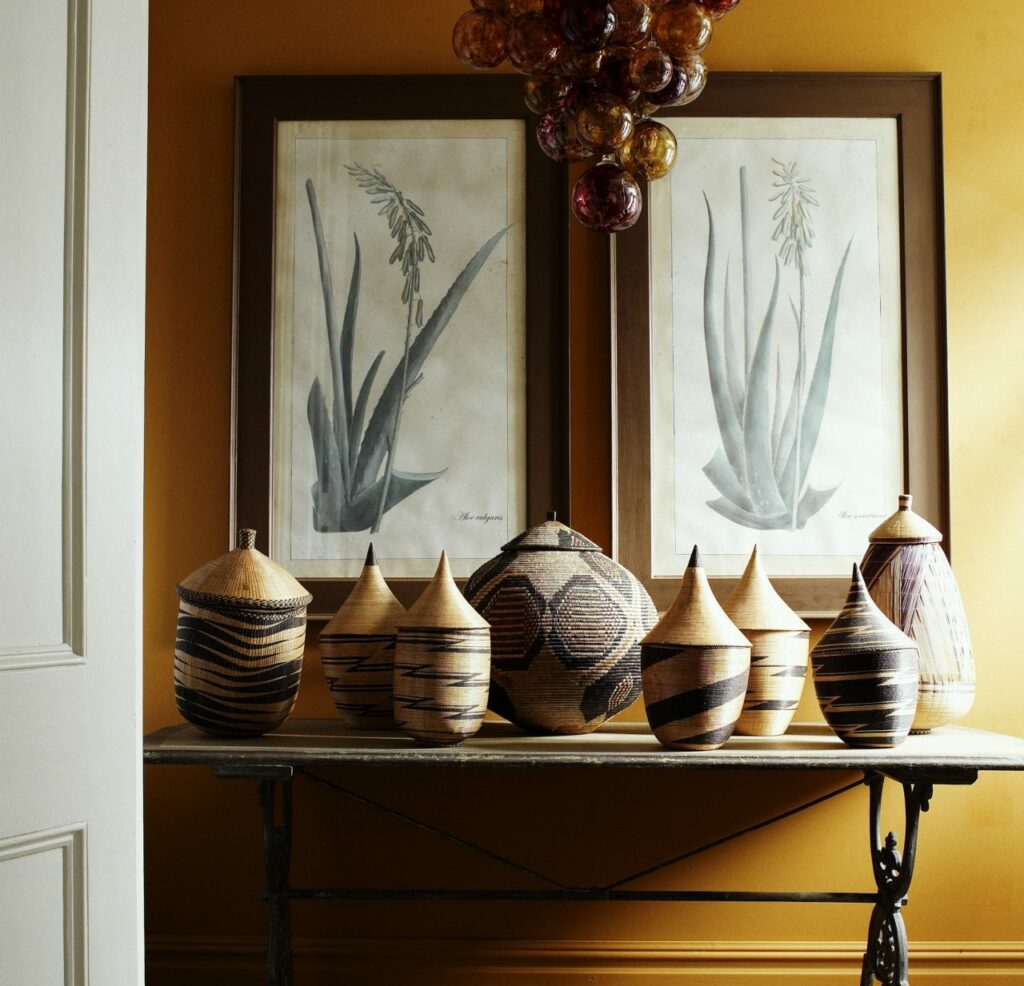 Also Read: Monochrome or Abstract Art, Which is Right for Your Wall Décor?
Light it up
While making the most of a space such as a foyer, you need to pay attention to the light fixtures as well. You may or may not have a big entryway, but smart lighting installations can help improve the vibe and layout of the foyer.
There are various types of lamps available including table lamps like LED bulbs, compact fluorescent candles, and also smart lamps. Aside from lighting up the space, a beautiful table lamp, a tall floor lamp, designer sconces, a rustic chandelier, or pendant lights can do wonders in enhancing the aesthetics.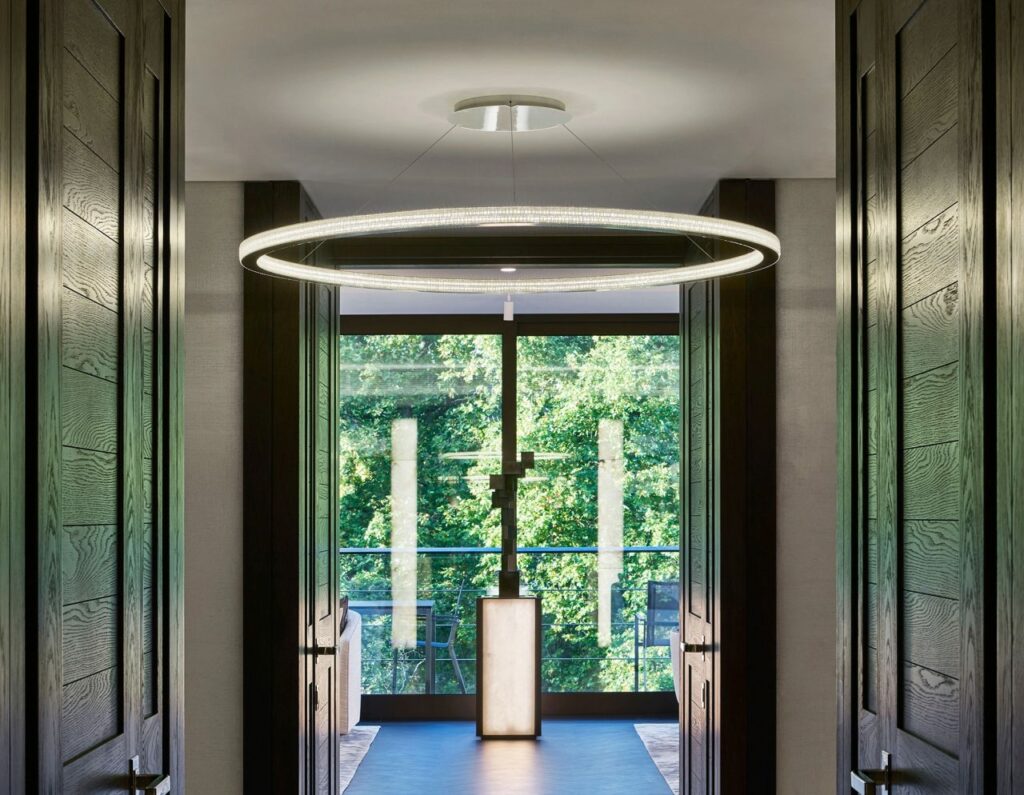 Add foliage
While a foyer with lamps, stools, or rugs may not appeal to your personal style, a dash of foliage can do wonders in such a space. And who doesn't like a bit of greenery? Adding a couple of plants in the entryway is one of the best ideas to make it more welcoming.
You can place potted indoor plants along the entryway and embrace the charm of flowers which can be displayed in beautiful vases. Biophilic design will always be a welcoming and comforting sight, which is why foliage at the entrance of your house sets a warm and cozy vibe for the rest of the house.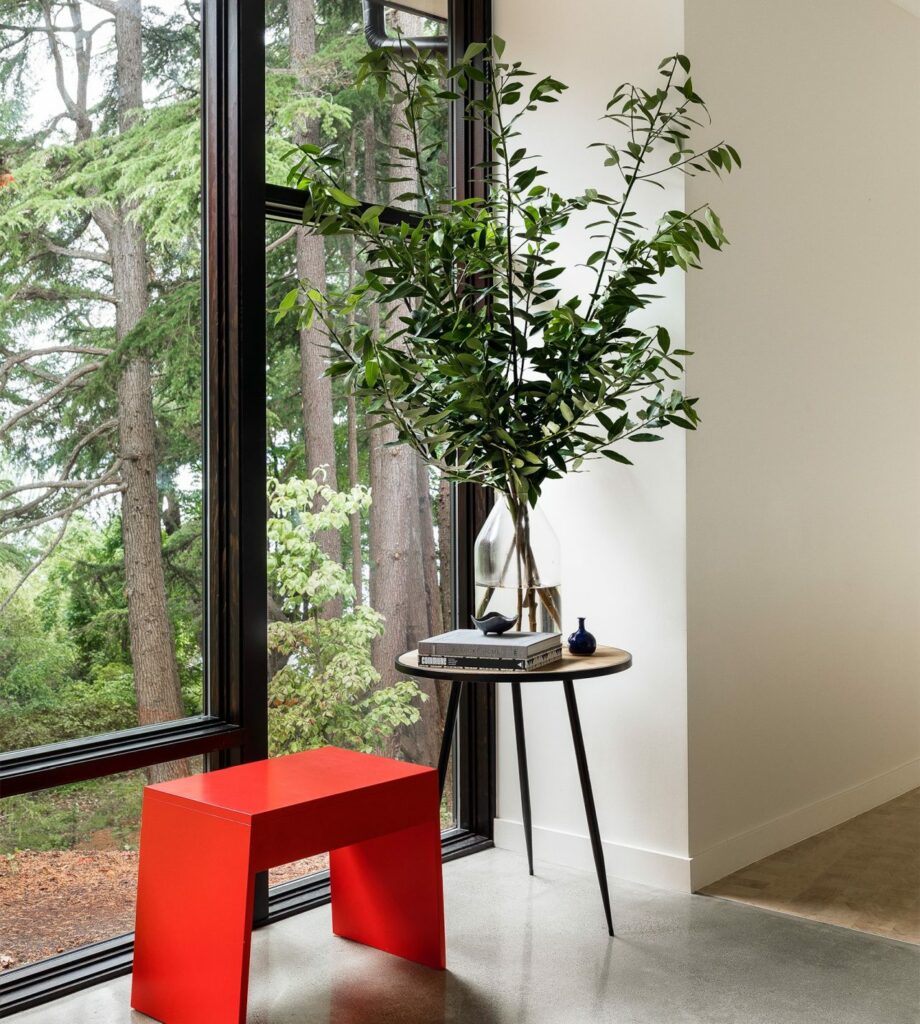 Also Read: Biophilic Design – A Simple Guide for Green Interior Design Trend
Furnish the foyer
Furnishing the foyer might be a good idea if you like people to remove their shoes when they enter the house. You can put down a bench to sit down when removing or wearing the shoes. A shoe rack next to the bench or a storage-integrated bench might be a good idea.
You can add an umbrella stand, a coat rack, or an open closet with clothes hooks to store the jackets upon entering. A small console table or a side table can also be incorporated into the space where you can display vases, plants, or artwork.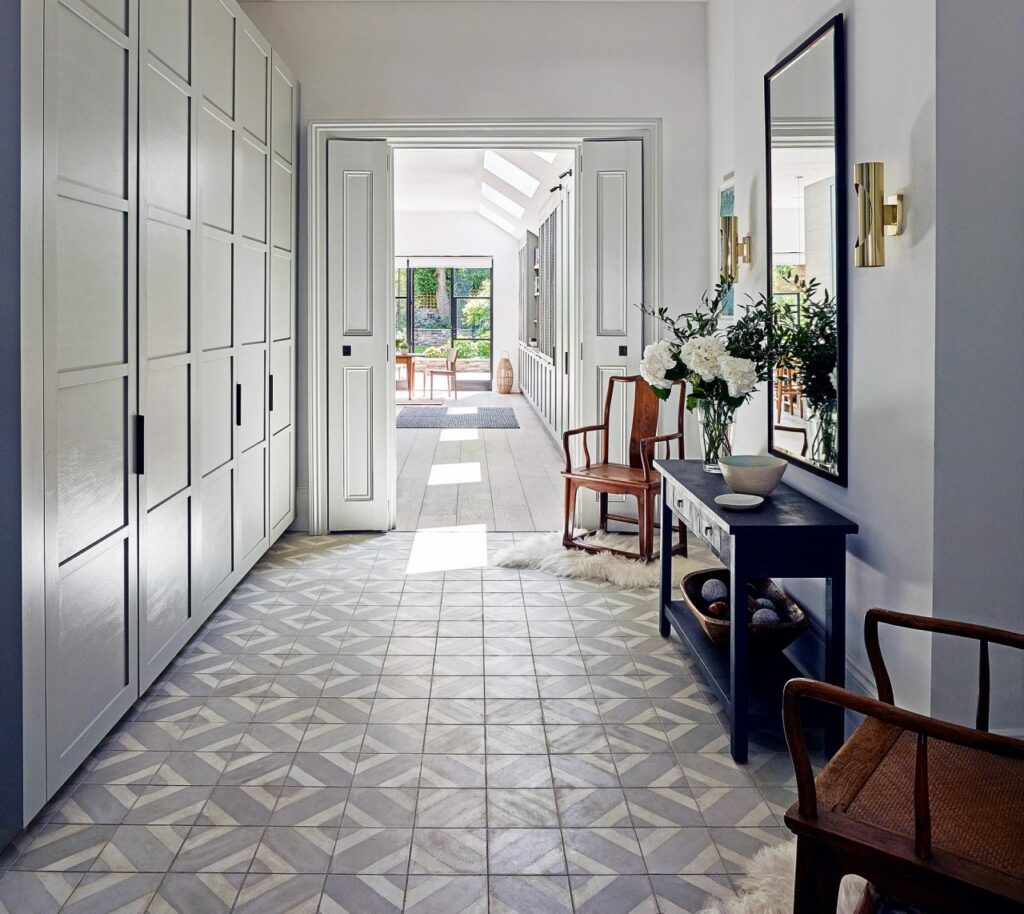 Use color to your advantage
Colors have a way of uplifting our mood. So even if you come back home tired and exhausted, entering a space clad in bright and cheerful colors can actually make you feel good. You can pick a color palette, and mix and match different shades to set the tone for the living space.
The foyer gets highlighted when you add bright and neutral colors to the wall. To maximize your space the gallery walls should create a welcoming space. There are some inspiring wall décor layouts you can try such as bohemian, festive entryway, farmhouse style, and many more.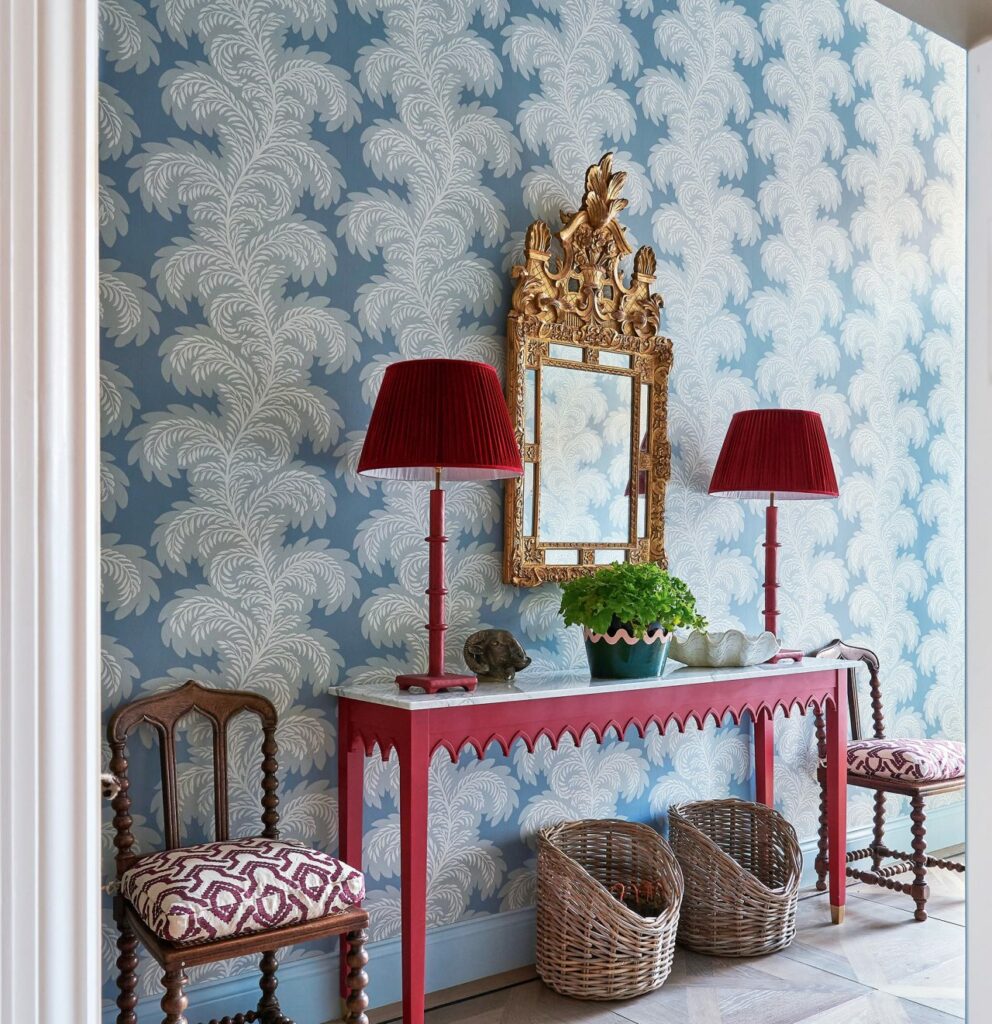 Also Read: Understanding Color and its Conundrum With Pantone Director Leatrice Eiseman
Flooring can't be missed
The foyer is going to say a lot about your house so picking up the best flooring can help you start a dinner party or house tour off on the right foot. If you wish to impress your guests and have regular visits, proper entryway flooring is a great place to start.
Popular flooring options include hardwood flooring, engineered wood flooring, laminate flooring, vinyl flooring, tile, stone flooring, linoleum flooring, and carpet. You can never go wrong with marble or natural stone materials either.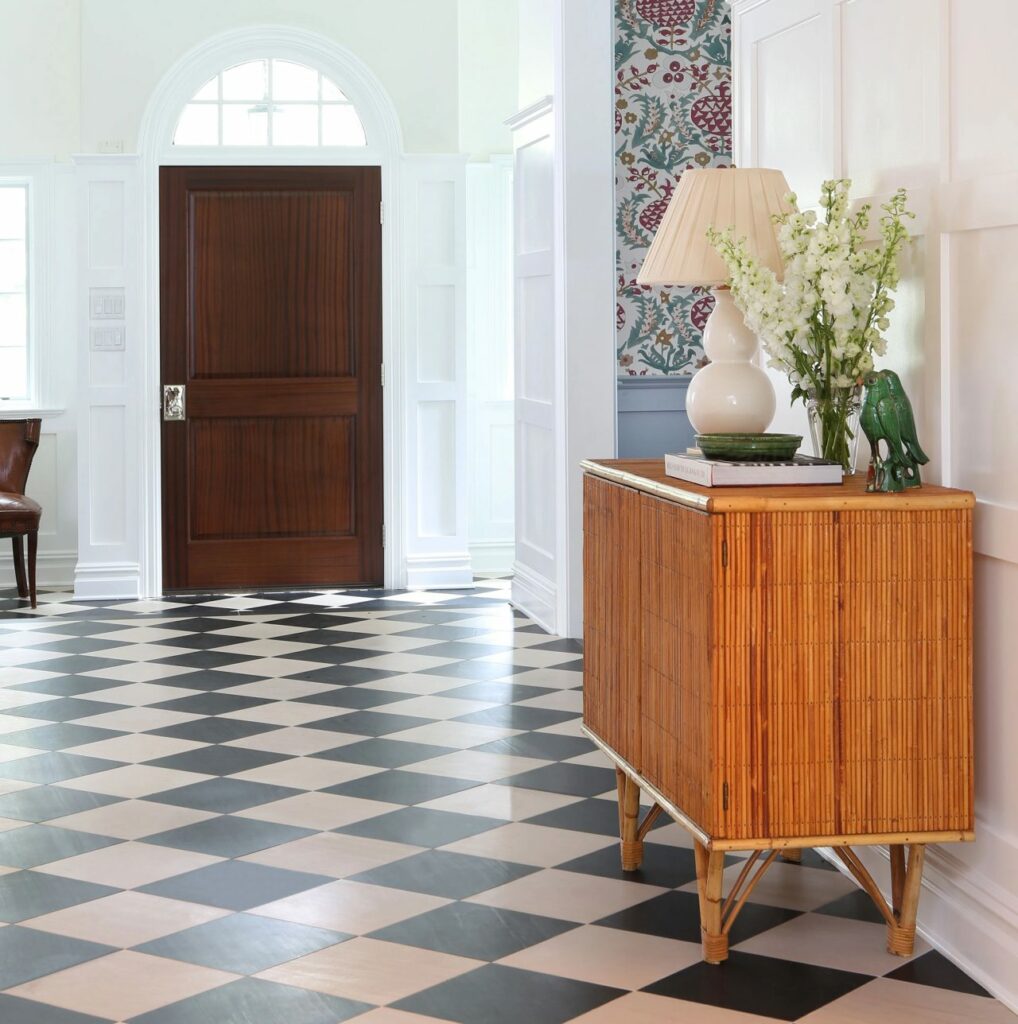 Foyer and partition
Partitions are one of the best entryway ideas. The foyer can be separated with a fancy partition from the rest of the house. To that accord, curtain screens and glass or wood partitions will be a great investment. The partition not only separates the living space from the entryway, it also adds up an elegant display unit. It also encourages visual continuity.