We earlier introduced you to the first part of the DELAKTIG – modular app Store-inspired furniture using DELAKTIG units, that was showcased during Salone del Mobile in Milan in early April 2017. This year, the furniture whiz-bang IKEA announced their second partnership with top-notch industrial designer Tom Dixon, for their exclusive modular furniture to be unveiled in February 2018.
Also Read: These wireless charging furniture by IKEA are just the thing for your home decor
The extensible furniture is for all those people who have drawn wild conjectures on what IKEA furniture can offer them, as it holds a reputation for creating unique furniture for its customers. So, the collaboration has come up with a stunning concept of modular sofa dubbed DELAKTIG which is an open- source 'platform for living' interchangeable seating furniture solution.
Tom Dixon:
I wanted to get involved in industrial production on a bigger scale. It's about breaking out of the perceived boundaries of my trade and trying something new.
To keep pace with the constant evolving technology, Dixon promises to offer DELAKTIG (meaning 'being involved' in Swedish) with modified and perfect adds-on like: an armchair, a makeshift desk, a chaise lounge, and an improved traditional sofa which comes in a one, two-, or three-seat version. The smart furniture has an aluminium base that gives it an elegant look, along with its extrusion frame, having the ability to carry multiple attachments like: backrests, cushions, armrests, floor lamps and side tables.
The modular sofa can pretty well be used as a sectional, or as a room divider depending upon the usage. You can move the elements of the sofa as per your convenience. Since, it is no more about keeping heavy fixtures at your place, this flexible furniture is surely going to be hot-shot selling piece. Your house won't be just a normal place to live in, but a place wherein you can socialize, while making the best of your time on this modular furniture.
The collection will be available in stores next month, starting at around $400 USD in various colors, including light gray, dark gray and dark blue; all of which can be amalgamated to get the best interiors. Tom Dixon and IKEA are all set to reinvent customizable furniture which is affordable, has a long life, and a perfect example of modern furniture designs.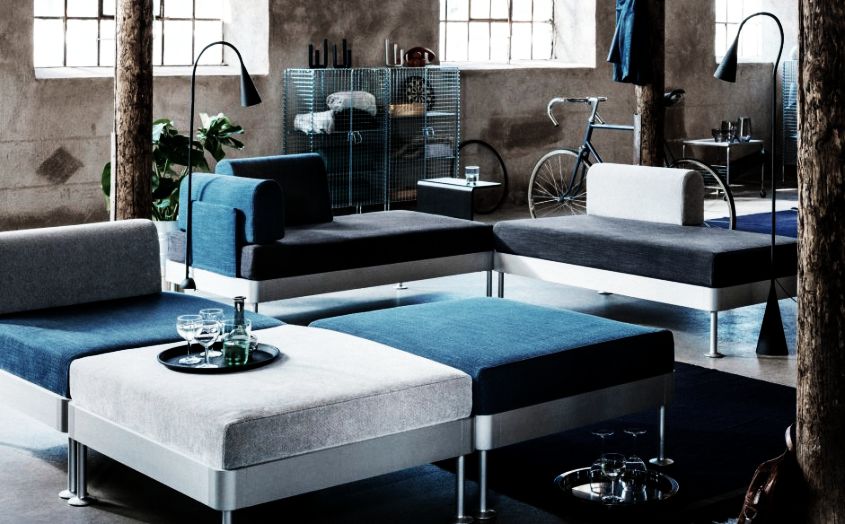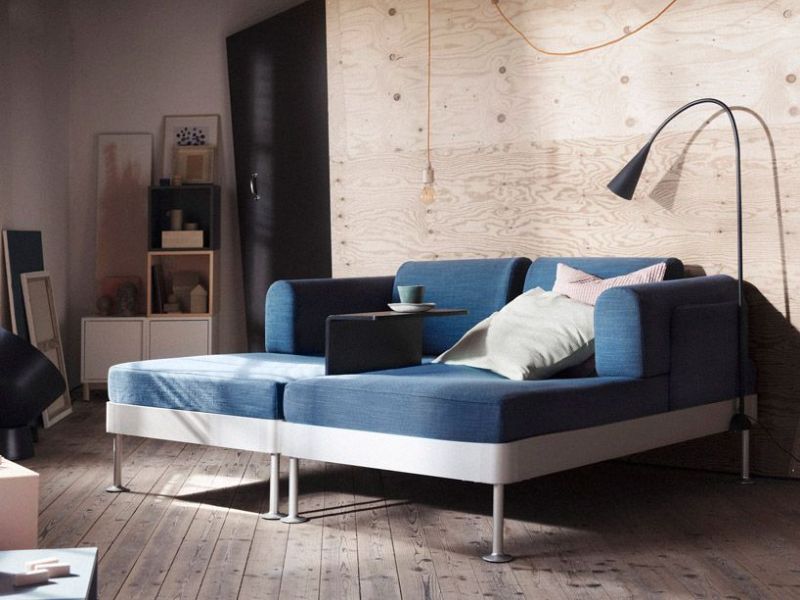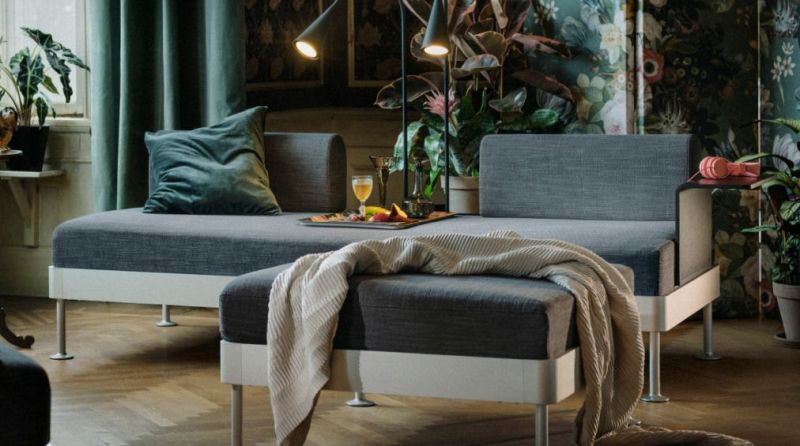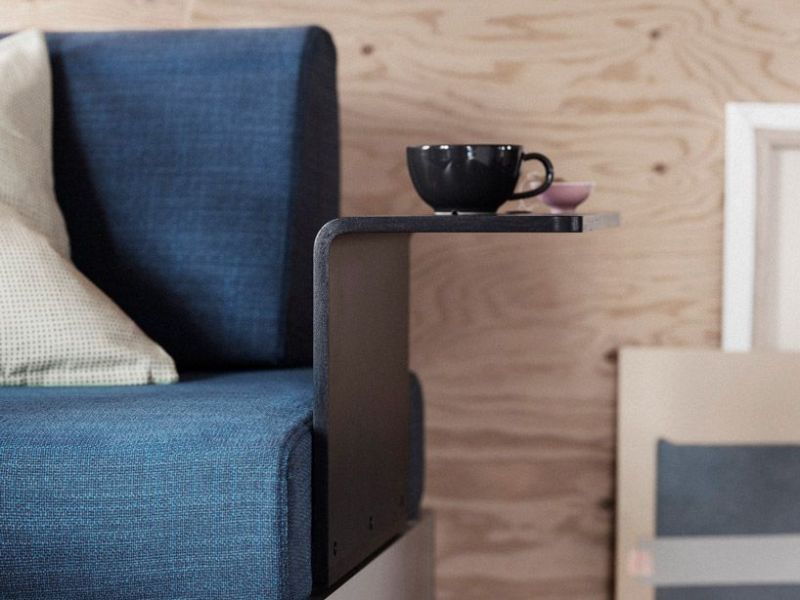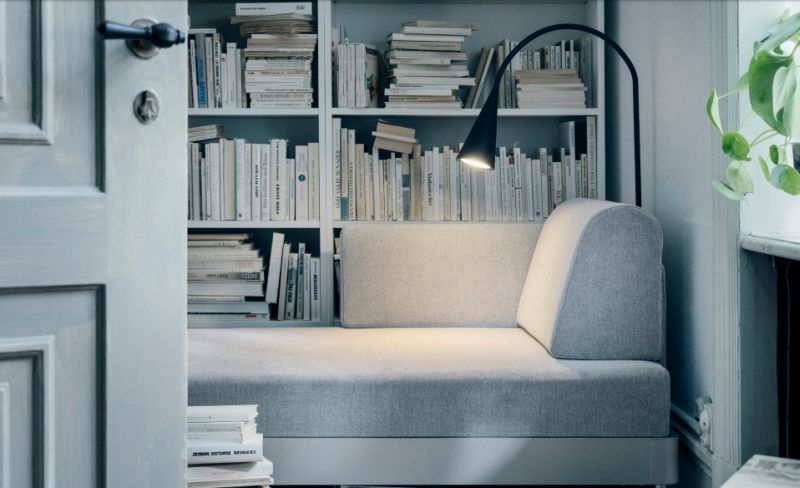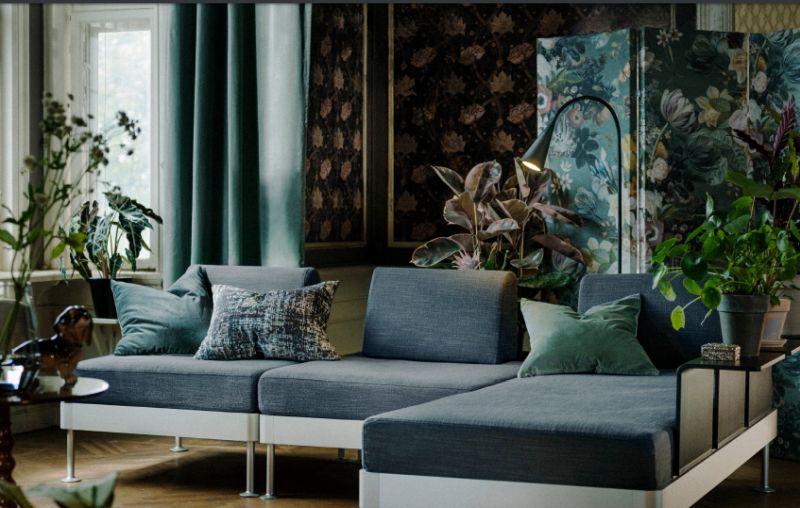 Via: Curbed