The penultimate season of Game of Thrones series is all set to be aired this weekend, and the anticipation is high. Internet is going crazy for the series, and that's why many DIY's themed around the fantasy drama series are going viral. Right from GoT cake to the Game of Thrones-inspired pub in Washington, people just can't think anything other than the series. Going in with the GoT wave, a team of Russian artists from the city of Blagoveshchensk have created a stunning Iron Throne made completely from real iron swords.
The creation took almost three months to complete as they had to create around 387 swords (sans the small blades that were also created) from half a tonne of sheet metal. For this they had to commission two blacksmiths, and a welder. To create the design of swords, two artist-designers also made significant contribution.
It cost almost 500 thousand rubles (approximately $8000 USD) to create this stunning Iron Throne which makes the real one used in the movie look lame. Why I say it is because the real one was made from plastic not real swords, and Vadim Nikolayev, one of the team members said that this is the only true throne of the monarch.
The Iron Throne made from real swords is currently installed in a Blagoveshchensk public city park, and people can take pictures of the creation. But the makers say that they want to display their unique creation in an enclosed space as the swords are dangerous.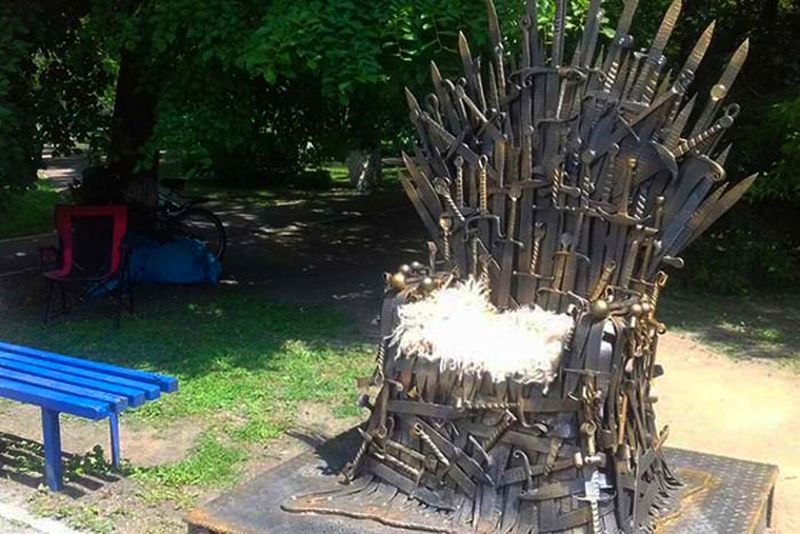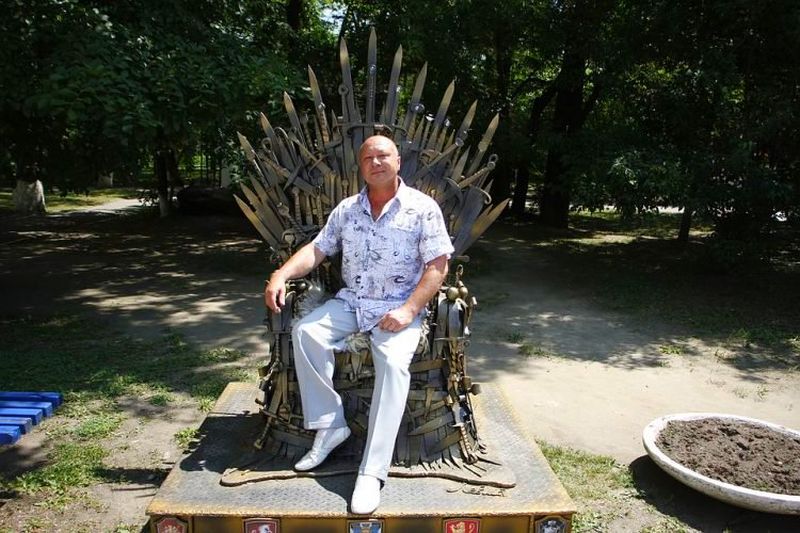 Via: Amur / Image Courtesy: VKontakte