The world is full of creative people and food artists who can bake cakes in different shapes, designs, and sizes. From creepy Halloween cakes and realistic floral cakes to life-like cakes by Elena Glut, there are a number of examples. Talent is a gift and it can only be improved with experience.
Take a look at this hefty boat-shaped cake made by a team of students from Noda Kamada Gakuen College of Technology in Yokohama, Japan to commemorate the 80th anniversary of the school. This boats-shaped cake measures 5 meters long and 2 meters high.
It is prepared with bread slices, cookies, muffins, cream puffs, leaf-shaped pies, tarts, waffles, bagels, dice-cut cookies, marzipan sweets, and chocolate roses. The team has incorporated chocolate sails, decorated the cake with images of cute pandas and seals made from marshmallows.
Also Read: World's Most Expensive Chocolate 'Trinity – Truffles Extraordinaire' Costs 4.3 Lakh/kg
There is a steering wheel made from bread, a heap of colorful donuts that looks like a Christmas tree, and a giant colorful cake on the bow. A treasure chest filled with glittery madeleine cakes is seen on the boat.
It is obvious that the students have spent sufficient time making the cake. This large boat-shaped cake has impressive details that show off the talent of the students.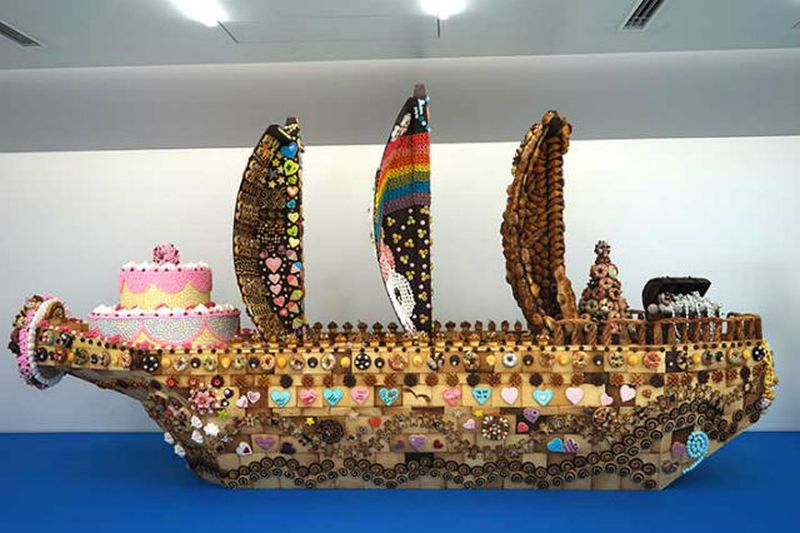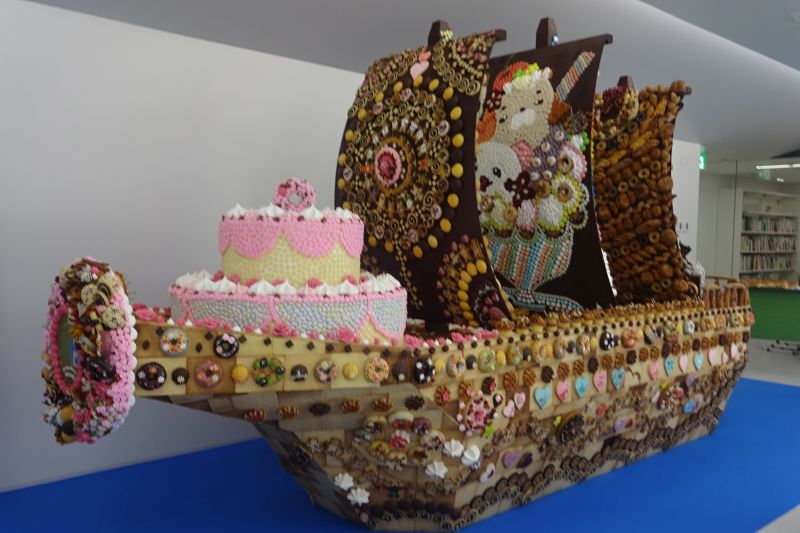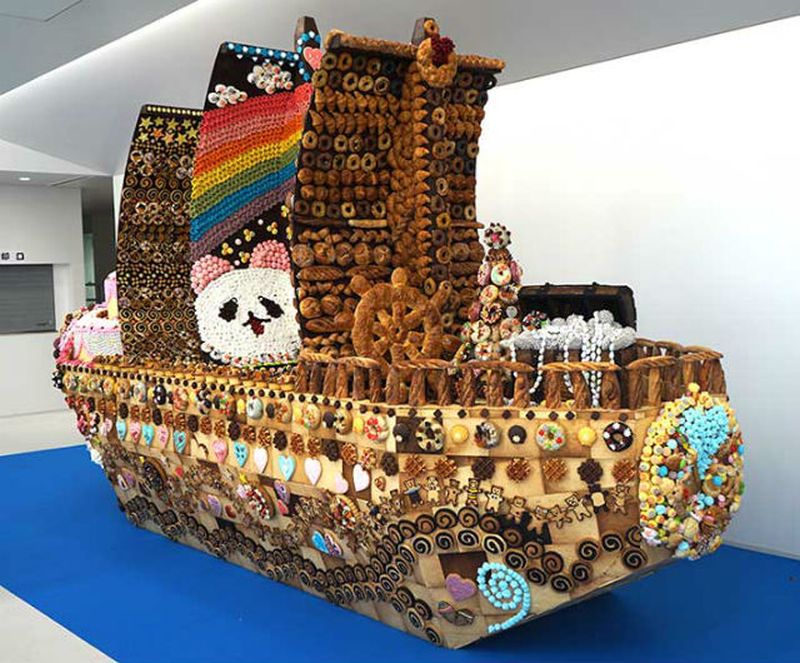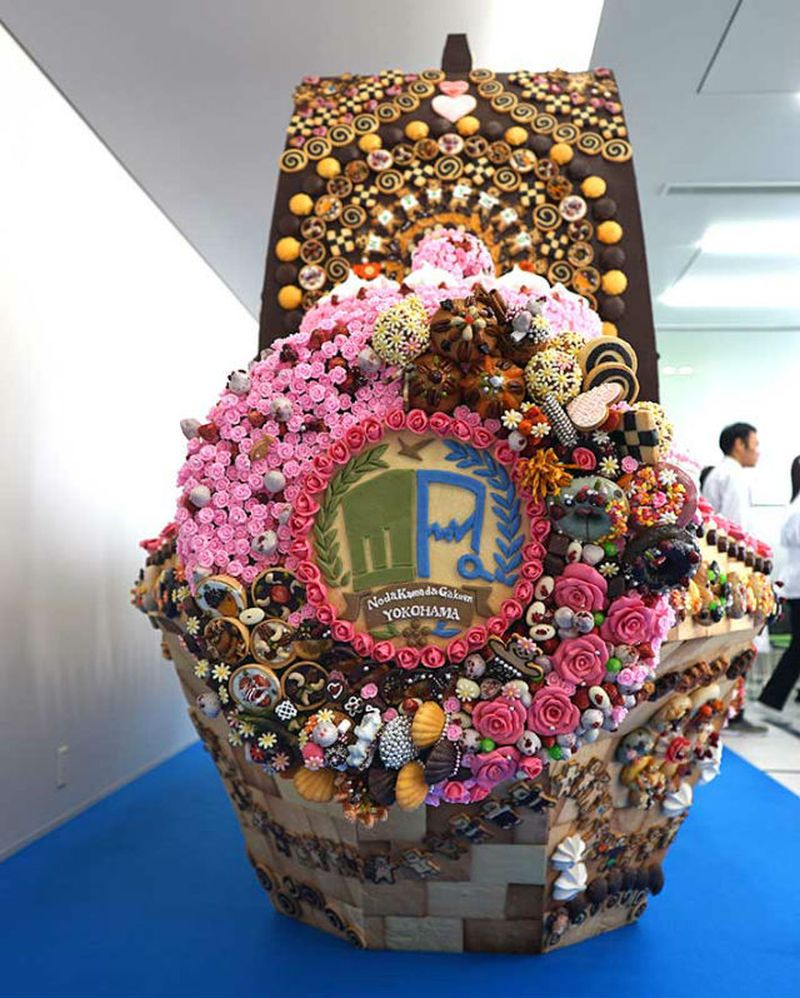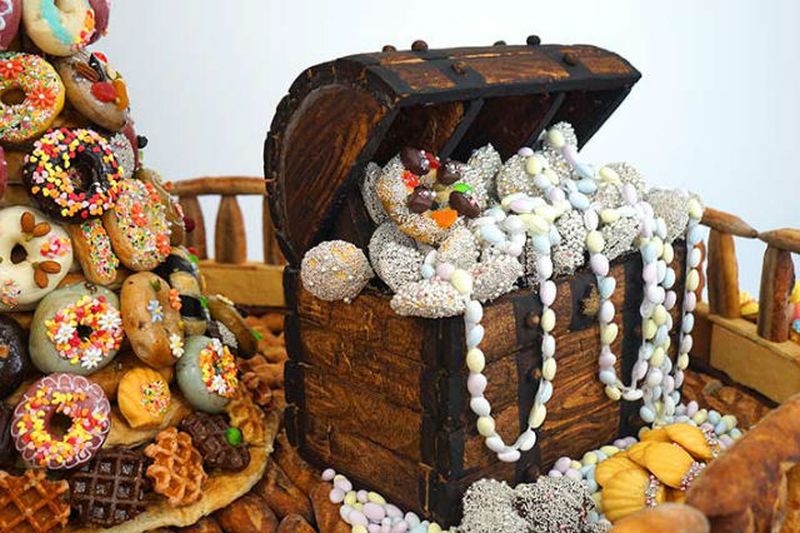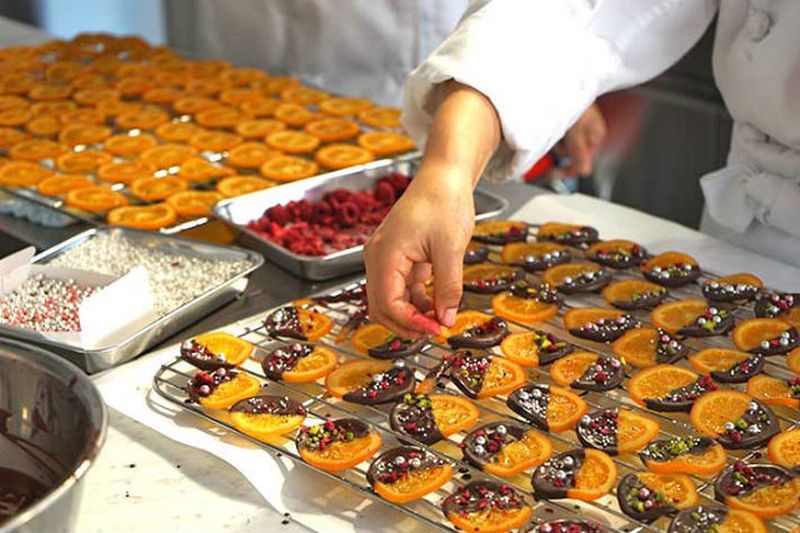 Via: grape