Jeremy Carman, a student at the University of Southern California School of Architecture was passionate about motorcycles and architecture, which motivated him to design the MotoHome – an all-terrain motorcycle with a functional shelter on it.
A true amalgamation of motorcycle and architecture, the MotoHome is designed for unique travel experience and is a bikers reply to the RVs out there.
Jeremy said;
I'm not just designing a motorcycle with architecture strapped to it, I'm designing and building a shelter solution that's dependently integrated into an all terrain motorcycle.
Touted as the world's first house on a motorcycle, the MotoHome includes a kitchen, dining space, USB power, dedicated storage space and more designed for all-terrain travel.
Jeremy modified a Honda CB street bike to withstands the extra weight of the sleeping module. The swing-arm of the bike is also extended along with the front end that is made using a CR500.
This could be a viable sleeping alternative for a motorcycle traveler who doesn't like to live in a camping tent that needs to be packed and unpacked every night.
Also Read: Bengaluru students turn Royal Enfield into wonderful BBQ on wheels
Jeremy completed the prototype in 2018 on his own and is currently seeking crowd-funding on Gofundme for the project. He wishes to test his self-built off-road motorcycle shelter on a trip to the southernmost tip of South America.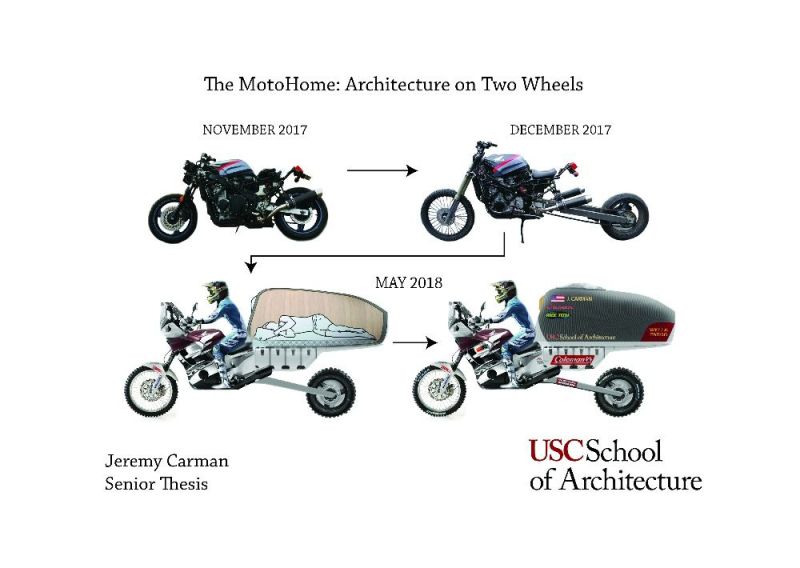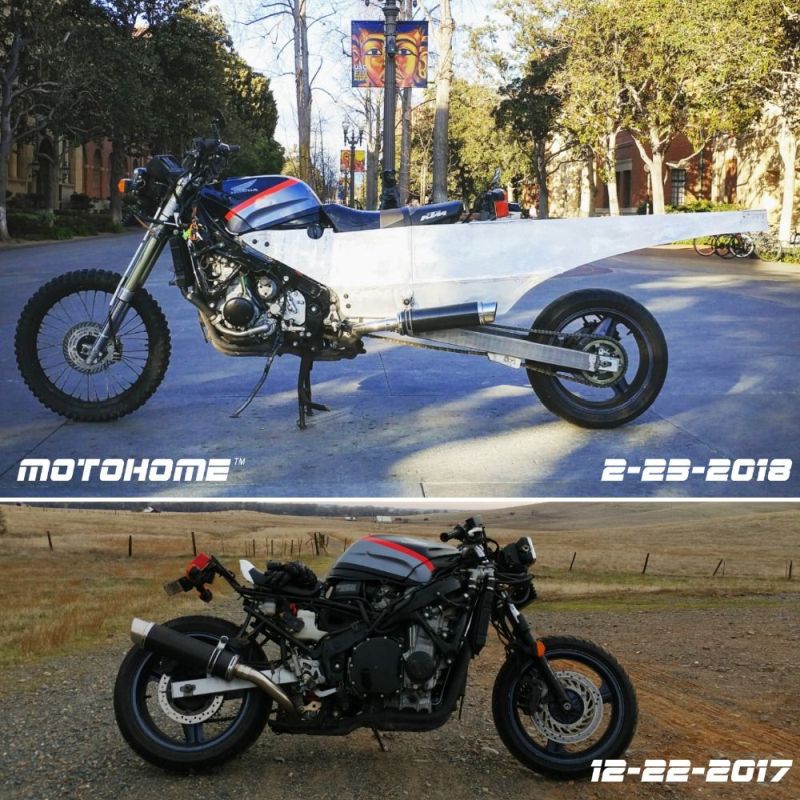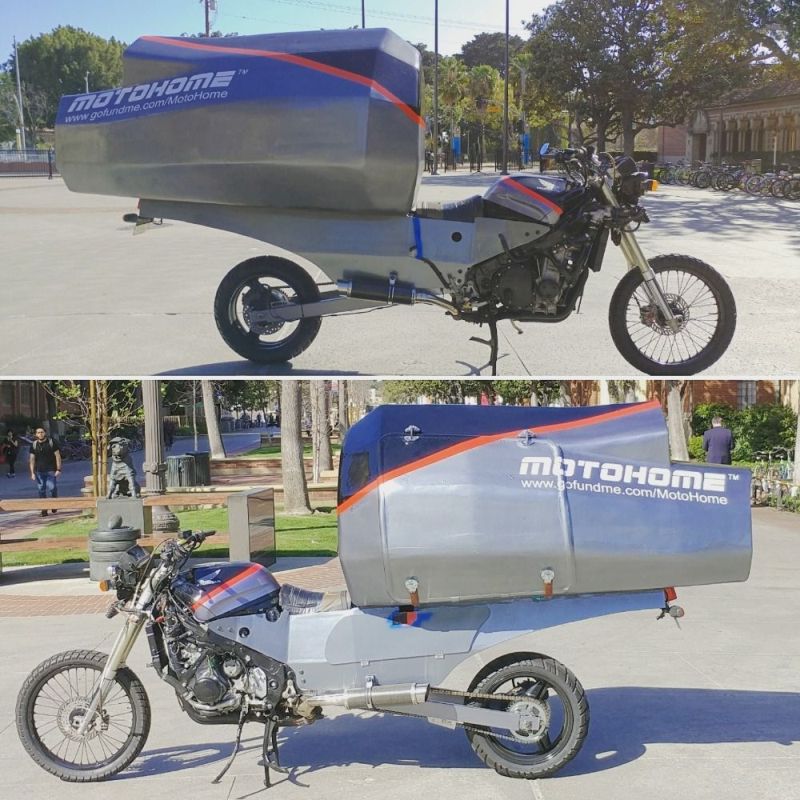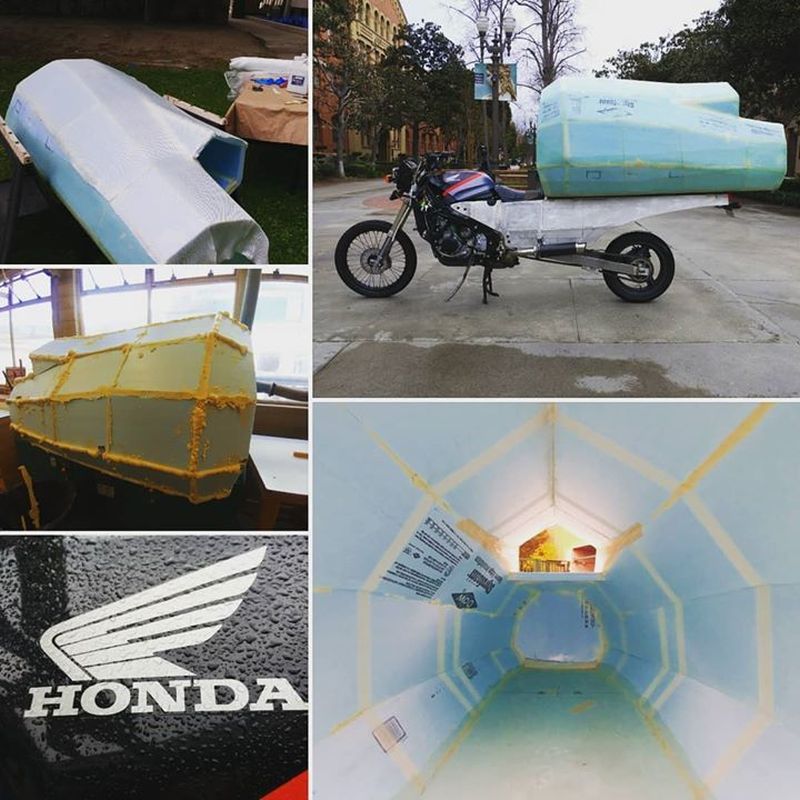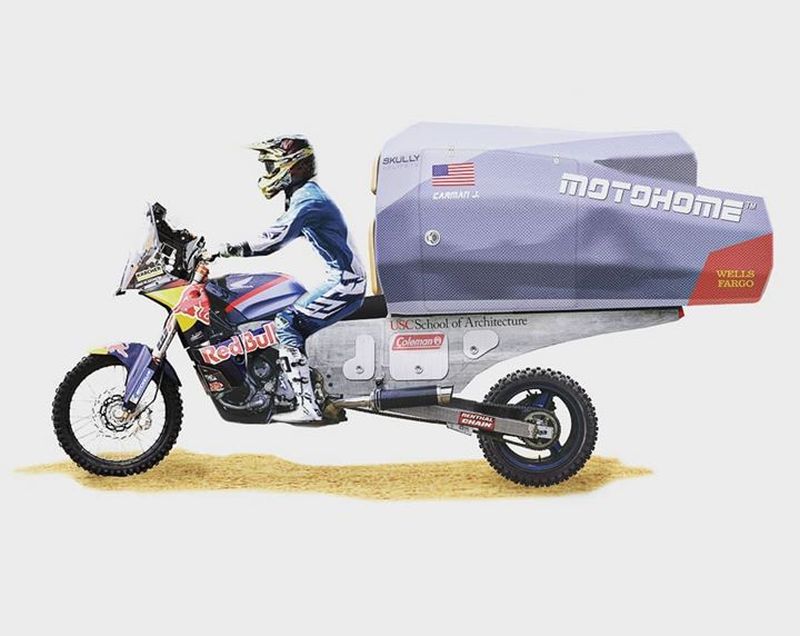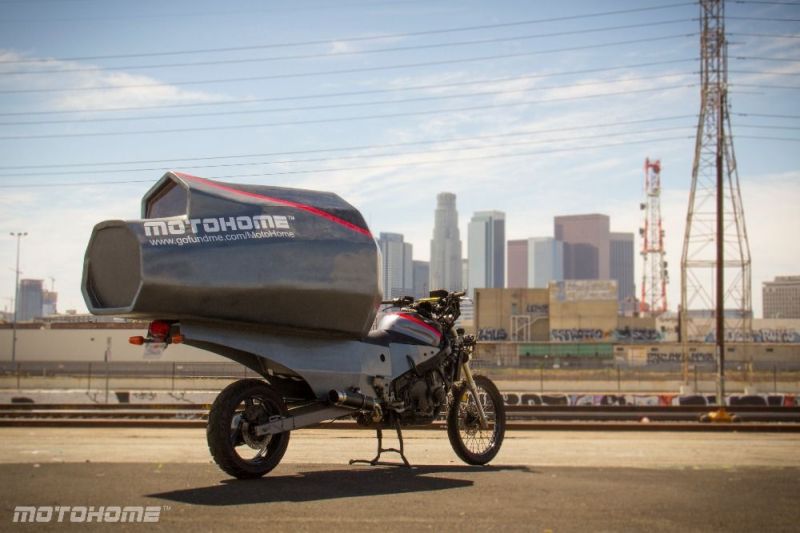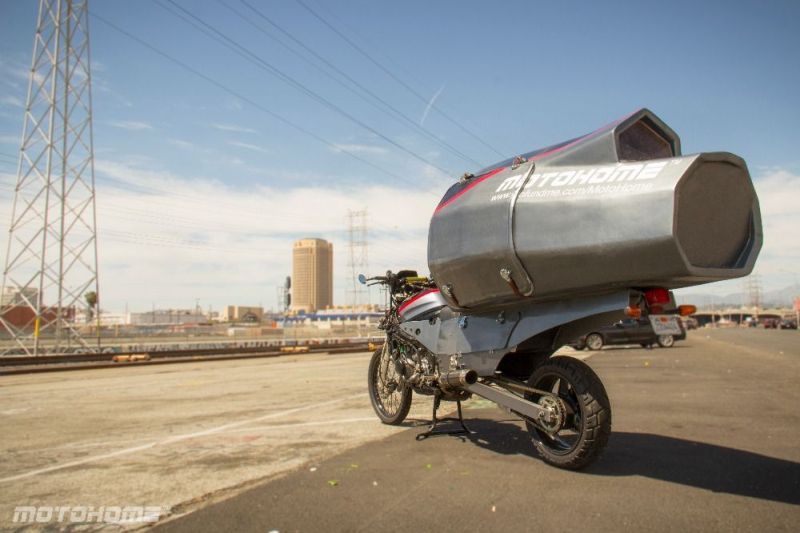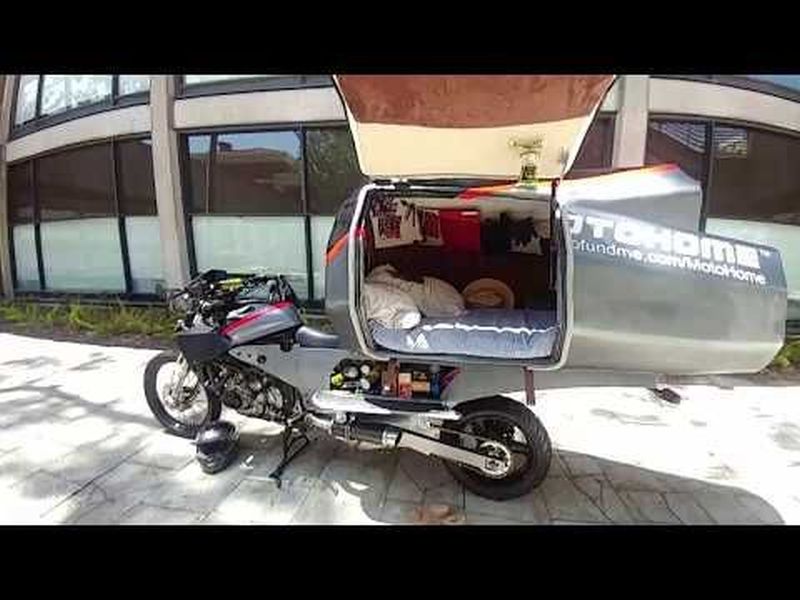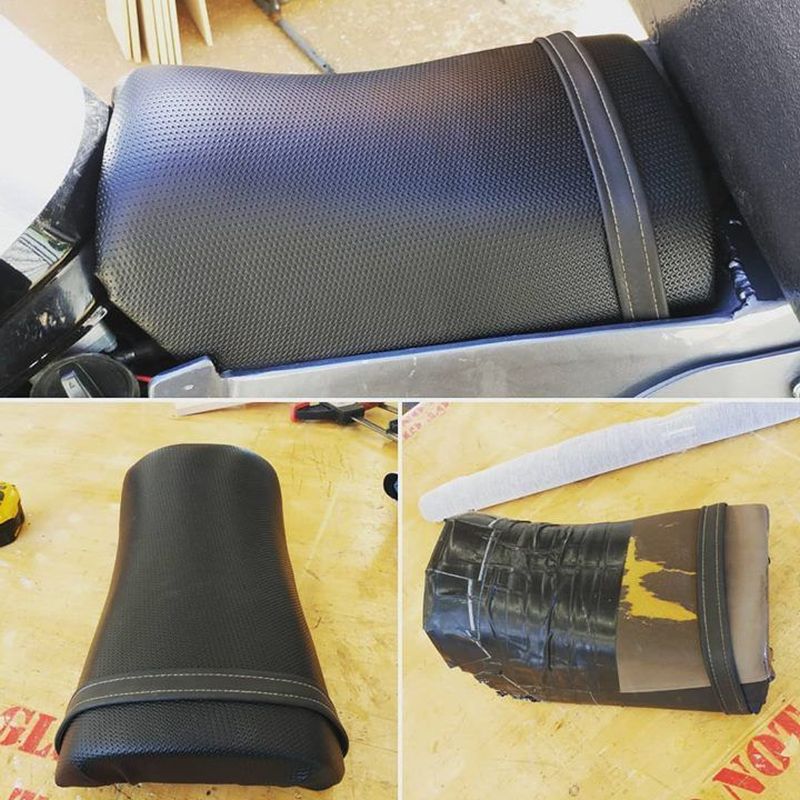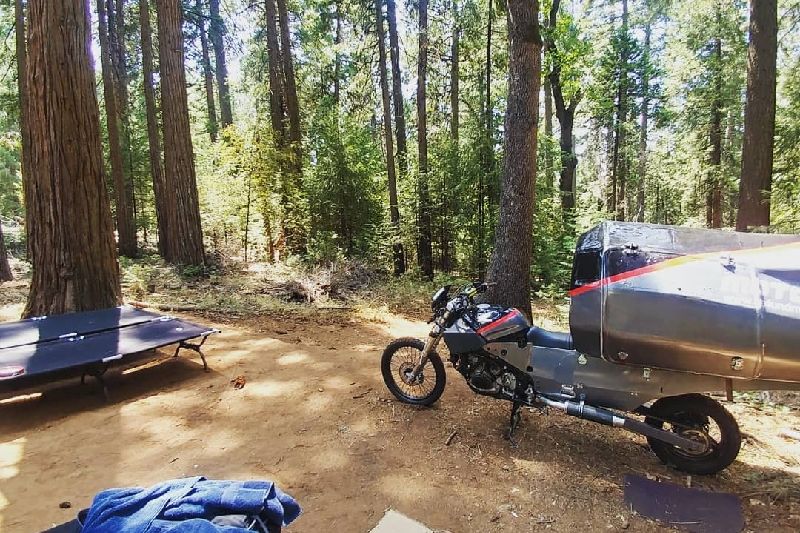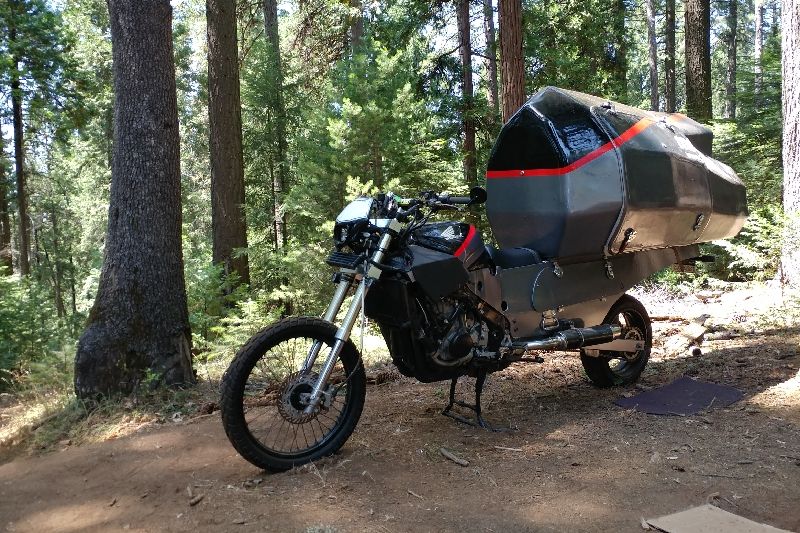 Via: ADVPulse