Elite Home Theater Seating (Elite HTS), a Vancouver-based custom home theater seating company, has unveiled a joker-themed luxury home theater designed for a client in San Francisco.
Built to the tune of $1.5 million, the theater was completed ahead of one of the most anticipated movie releases, Joker, which was released on October 4, 2019.
Part of the Elite Extreme series, this joker-themed home theater is designed and constructed in assistance from Elite HTS CEO Bobby Bala. The cinema is equipped with a 283" screen, 8K projector, integrated 7.1 surround sound, and Crowson tactile motion vibration systems built into the seats.
Also Read: Optoma CinemaX P1 Smart 4K UHD Laser Projector is Available for Pre-Order
The theater features animatronic Harley Quinn, life-sized figures of Batman and Robin, and lighting that can be controlled at will.
The joker-themed home theater can be accessed through an adjacent arcade via a standard door or a roller coaster.
Elite HTS has also created Batman-inspired home theater previously.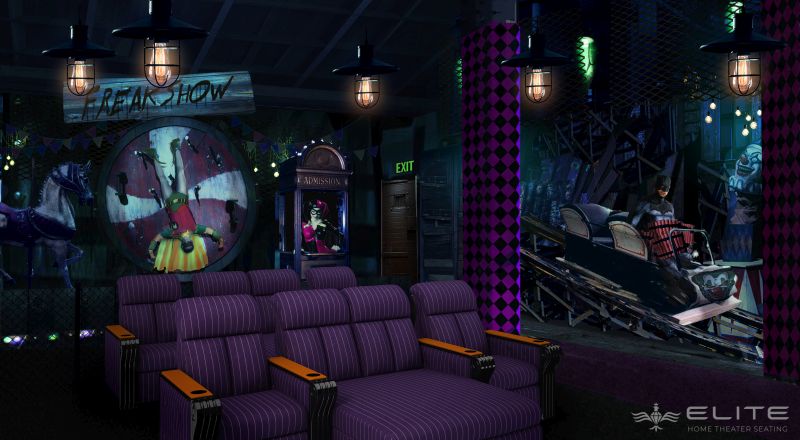 Via: CEPro