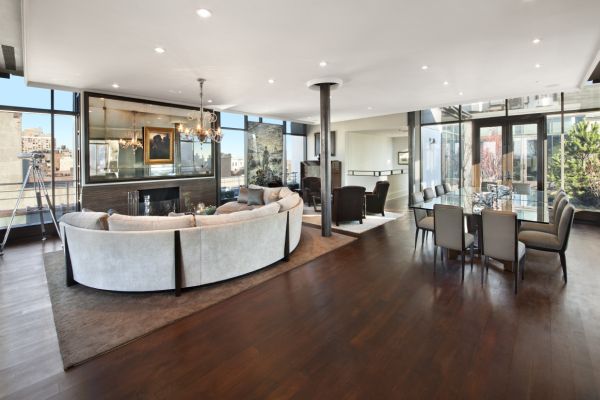 The privilege of living of over the artsy corner of Soho does have its astronomical expenses. Jon Bon Jovi has certainly noticed that, as he is about to sell his plush Soho duplex (originally bought for $24 million) for a staggering amount of $42.5 million. The double storied condo is situated in the New Museum Building, around a 'quaint cobblestone street'. However, it is not glitzy quotient, but rather the architectural features that really holds our fancy. And, in that regard, this Soho duplex is surely a spatial winner.
The lower level of the apartment (i.e., the foyer) is centered around a large living room, with its own authentic fire place, dining area and even a modernistic kitchen. All of these spaces are enveloped by four bedrooms (including the master bedroom suite), each with their own bathrooms, powder rooms and laundry utilities. The spatial 'volume' of this floor is further improved by the stylishly arched windows and high 11-ft ceilings.
The next stage of this Soho duplex is the upper level which can be accessed by stairs and an elevator from the lower floor. This huge apartment notches up on the entertainment quotient with its own private screening room with projection and three landscaped terraces, all providing wondrous panoramic views of New York City. Other spatial zones of this level include another living room, a home office and a bedroom along with a large bathroom and powder room.
So, all in all, there is no dearth of circulation space for this Soho duplex. Moreover, the condo is touted to be sold along with its installation of all those high-end audio/video equipment.
Approx. Sq. Ft.- 7,452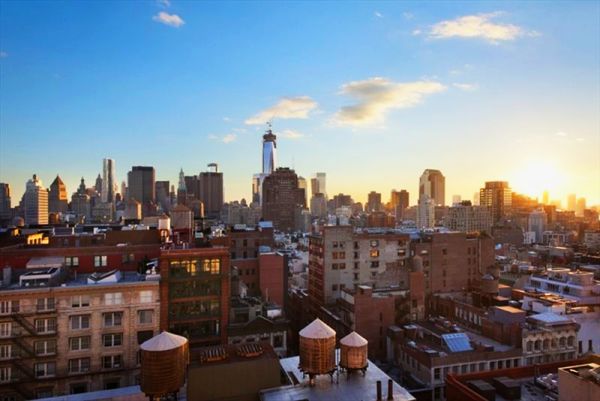 Via: Corcoran