Polish designer Karina Wiciak of Wamhouse Studio has visualized four unique concrete and glass house designs inspired by the logos of the famous international brands. One of them is the sports brand Adidas's logo while others are car manufacturers Chevrolet, Renault and Mitsubishi. They are named Tri House, Cross House, Rhomb House and Pyra House respectively.
Karina has designed the first one, the Tri house, which is based on Adidas' Three stripes logo as a winter retreat. Cross house, the building in shape of Chevrolet's logo is envisioned as a glass-fronted house floating over the water. The Rhombus shaped house that replicates the Renault logo is a grassland resort and the last one in shape of Mitsubishi's logo is a desert cottage.
Also Read: Anti Reality's Summerhouse with Unique Rooftop Pool
All of them are multi-story buildings planned with functional interiors, the designer is thus optimist about seeing one of these structures coming to life. You can check out her creations on Instagram.
Earlier this year, David Tajchman had conceived a futuristic pool house overlooking the sea.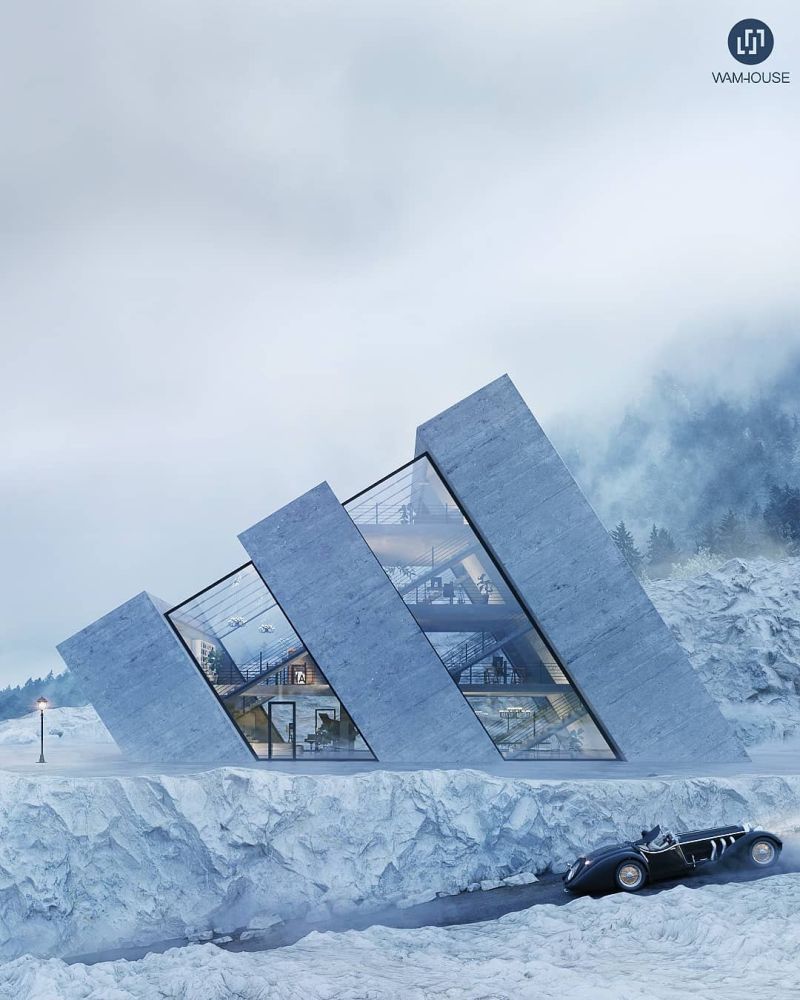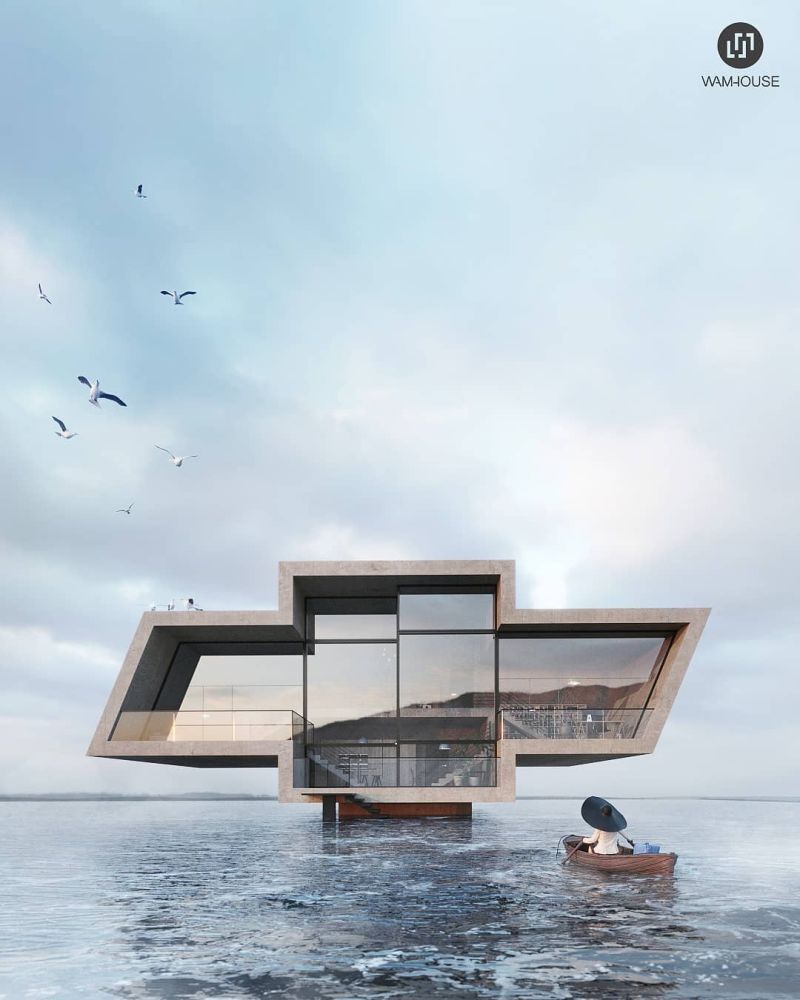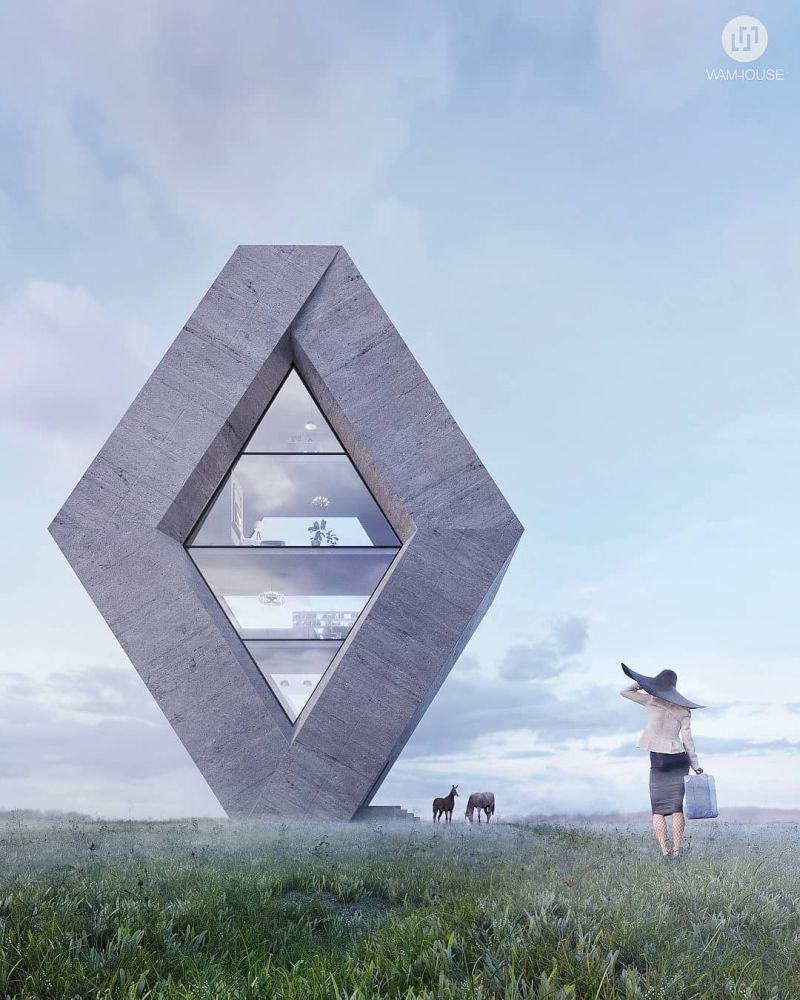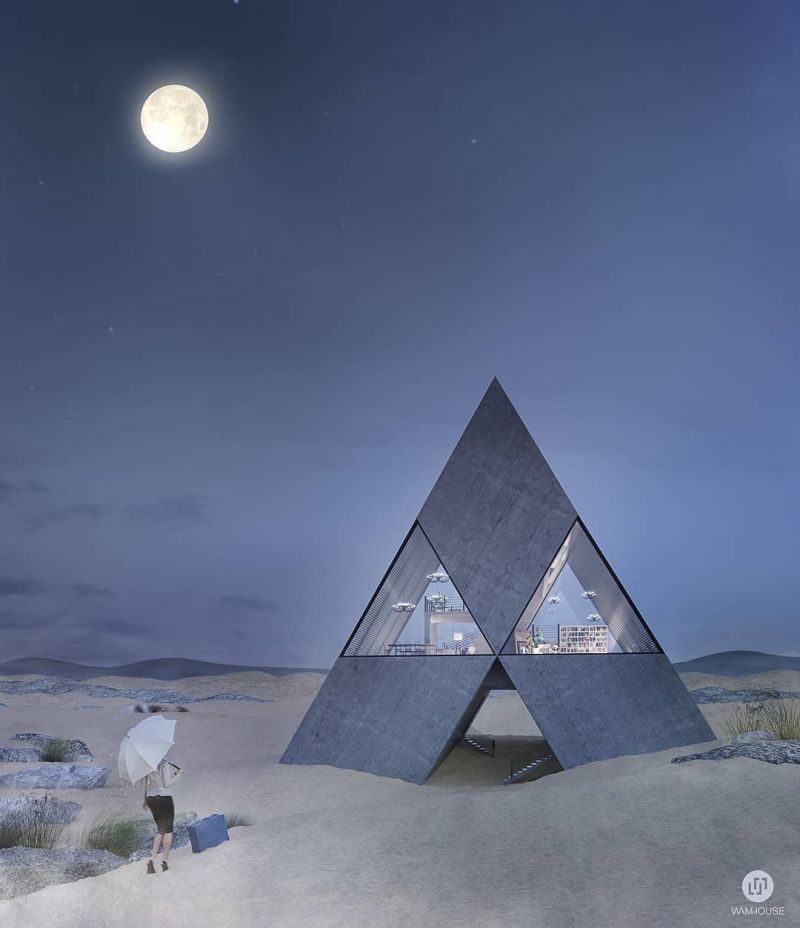 Via: Dezeen