The main concern of every parent is the happiness of their child. As a concerned parent, it is imperative you create a conducive home environment to keep your child comfortable and happy. This would extend from toys and play areas to getting the best kids' furniture.
Some interesting examples of kids' furniture include a preschool table, play table, bed, activity table, and/or chairs. On the face of it, it may seem as simple as going to the store and picking what you need, however, in reality, there are several aspects to consider when buying furniture for kids. Besides selecting the perfect color and design, you must keep an eye out for a handful of other necessary details.
Here in this kids' furniture buying guide, we have tried to add such considerations to ensure you can select and purchase the best furniture for your child.
Safety is Paramount
With young children at home, safety is always a concern. A certain table or chair may have your child's favorite fantasy character on it but does it do well in the safety department? That's exactly what you need to ask yourself. Carefully select furniture with safety aspects in mind to protect your kid from unwanted accidents and injuries.
Since kids love to play in the comfort of their rooms; ensure the bed, chairs, tables, and other furniture items in their room are safe: without sharp edges. Buy kids' furniture with non-slippery surfaces and safe edges, for instance, tables and chairs with rounded corners to avoid sharp edges.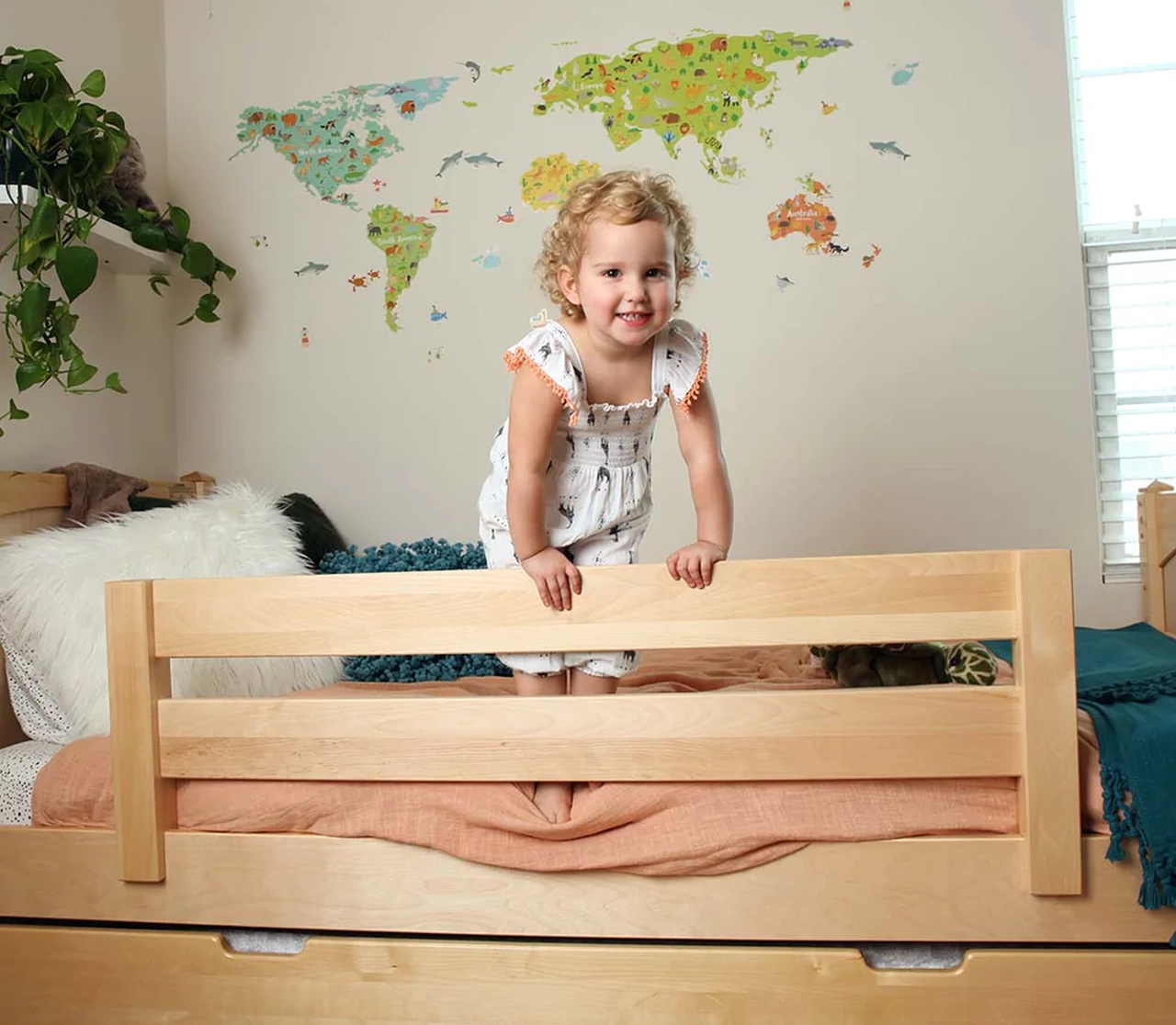 Additionally, consider furniture made from non-toxic and harmless elements. Take particular notice of the paint used; go for items with health-friendly paint. You can even add other safety features like bedrails to minimize the fall risk.
Define Your Budget
When designing a kid's room, you must set a budget range since it's easy to splurge money just to achieve a certain aesthetic. If you have to work with a limited budget, keep it simple without guilt but using a lot of creativity and resourcefulness. For example, instead of spending money on new stickers and decals, you can opt to paint the room creatively or reuse wallpaper that can add character to the child's room.
While you may try to skimp on the room's décor and aesthetics, it's still best to invest in high-quality furniture. Settle for durable items irrespective of the price, as they'll serve your kid for years, unlike inexpensive furniture which would wear out in a short period of time.
Also Read: 12 Dad Creations that Prepare Kids for Galaxy Far, Far Away
Try to avoid purchasing secondhand items, they can pose a health risk for your kids. However, if you have a very limited budget, remember to inspect the secondhand furniture thoroughly before purchasing it. Then make sure you clean and sanitize the items before your kids use them.
Style and Design Matter
Kids' furniture comes in various styles and multiple colors. Shop for designs made from durable materials. Always consider your kids' personal preferences as well!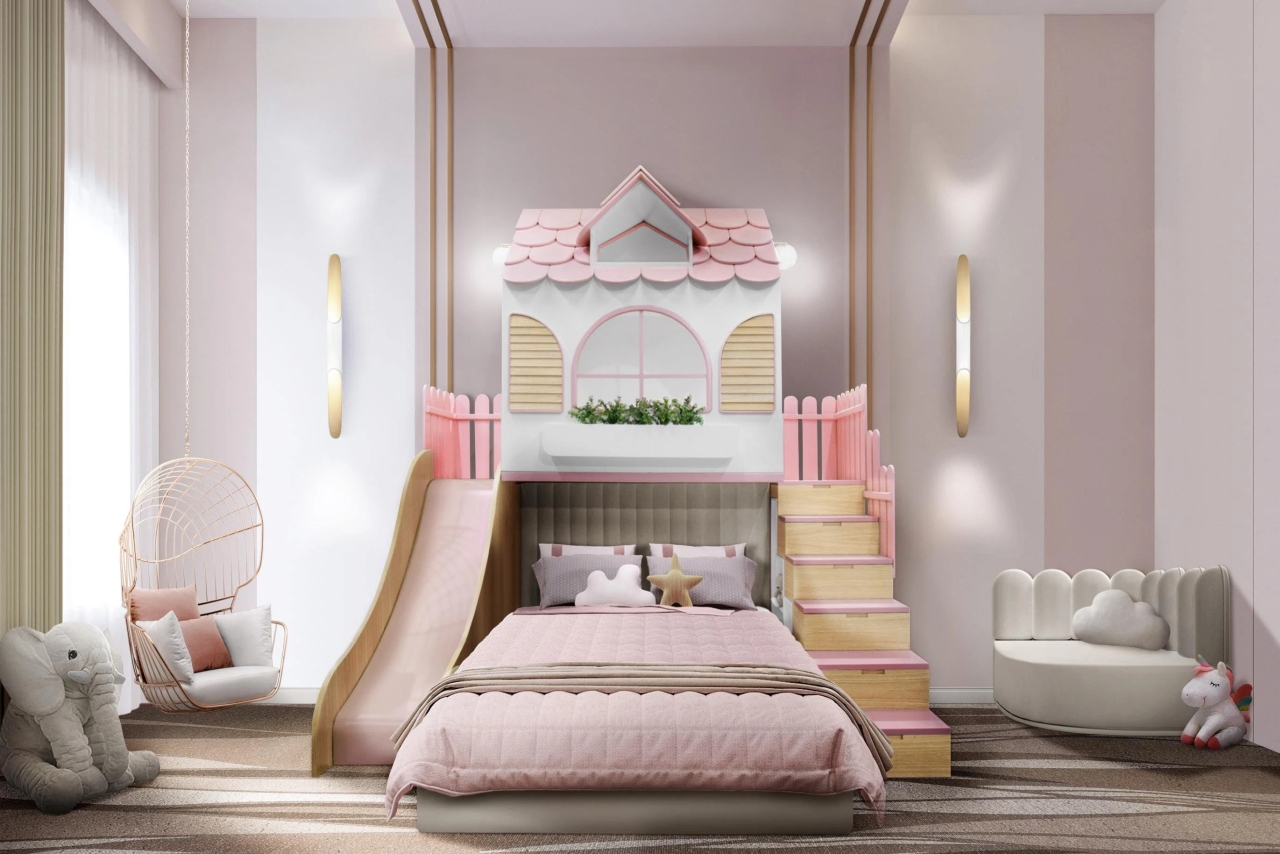 You should keep in mind that kids may outgrow their styles and preferences. For instance, a girl who wants Barbie-themed pink layout today might want a Disney princess theme by next month. As a result, buy standard furniture that only requires arrangement or color change when needed.
Durability of Kids' Furniture
When buying furniture for your kid, consider the furniture's durability by checking for the material used. For instance, metallic beds and tables are more durable than wooden ones. Though expensive, durable items save you a lot of money and hassle in the long run. Moreover, it's a no-brainer that kids are jumpy and chaotic at times so ensure to shop for furniture that can hold their weight and withstand wear and tear.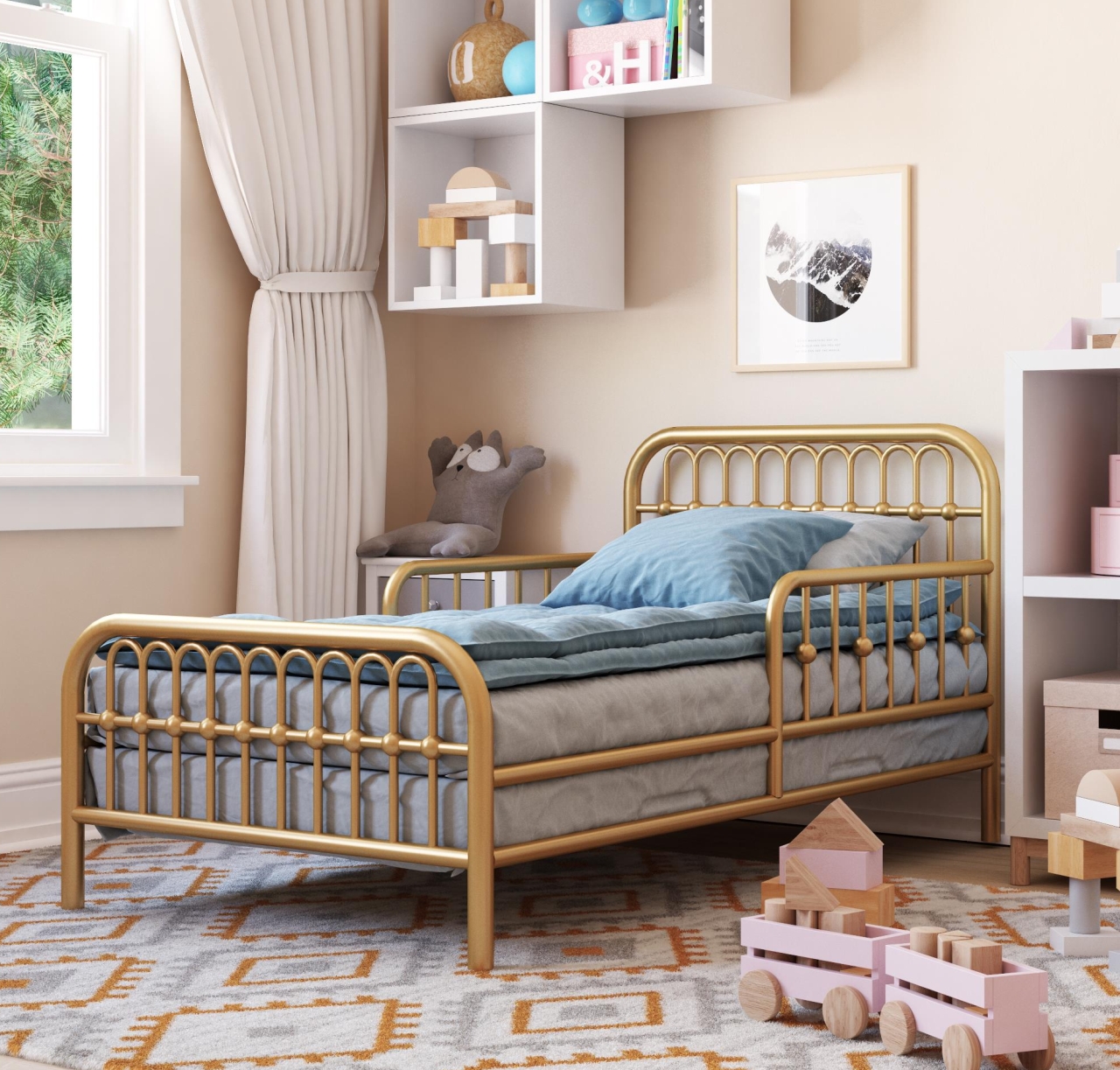 When looking at the durability of kids' furniture, don't forget to factor in how quickly kids can outgrow things. For instance, it can take only a couple of years for your kid to outgrow a bed or a chair. Consider buying standard-sized furniture to avoid the need to replace items after a few years.
Age-Appropriate Picks
Another essential consideration to remember is the age of your child. A child's age significantly affects the size of furniture you buy. For instance, if a kid is younger than six, ensure to buy furniture that's just right for their age to use comfortably.
If the kid is between six to twelve years, buy furniture that they can use with ease. If you want to make sure your kids can use the furniture for several years, you can choose a larger size for some allowance.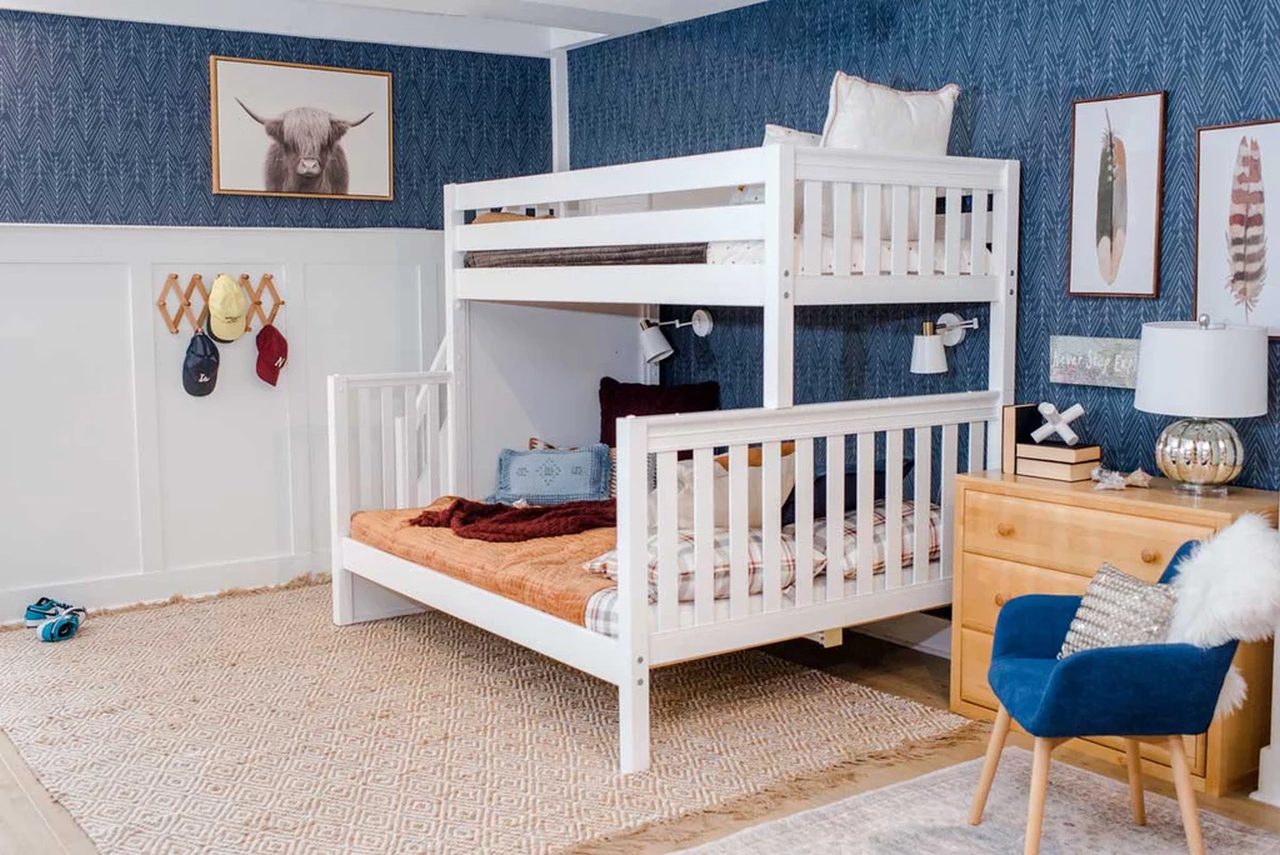 Check Available Space
Before going on a furniture shopping spree, keep in mind the available space in your kid's room. You have to make sure that the furniture you purchase will fit in the room without necessarily sacrificing a lot of space.
For instance, a modular bed would be suitable in a smaller room as it can be folded when not in use, while a large bed is ideal for a bigger room. Kids would appreciate a little playroom so avoid squeezing in a lot of furniture that they don't really need.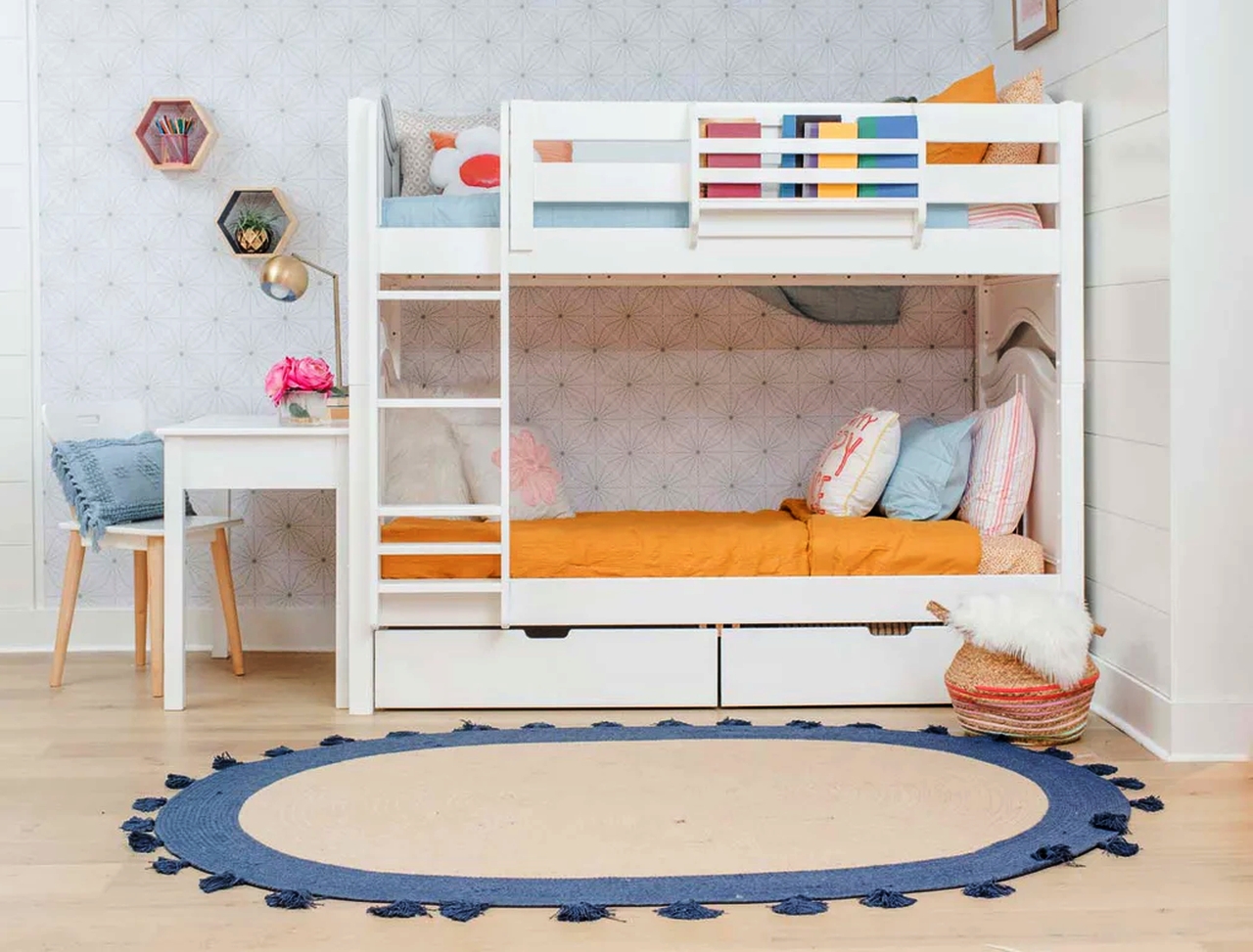 Buying kids' furniture can be a daunting task but with the above considerations, you'll purchase furniture that makes your kids happy, safe, and comfortable. Start by setting a budget and listing down the most important furniture your kids require.