LG Electronics (LG) provided first glimpse of its flagship 8K OLED TV (model 88Z9) at CES 2019, five months since, LG has it up pre-orders, starting this week in South Korea. It will be available in North America and Europe later this year.
This 88-inch OLED TV makes use of an advanced panel with over 33 million self-emitting pixels to deliver never-seen-before picture quality. The 8K Ultra HD resolution (7,680 x 4,320) is equivalent to 16 times the number of pixels in full HD and four times of UHD.
The performance of LG 8K OLED TV is enhanced by the company's second-gen α (Alpha) 9 Gen 2 8K processor. It elevates picture and sound quality with deep learning algorithms and also improves noise reduction. The processor also analyzes ambient conditions to achieve a perfect level of screen brightness.
Brian Kwon, president of the Mobile Communications and Home Entertainment companies at LG said,
Being the first to market with the world's first and largest 8K OLED TV shows our commitment to leading the ultra-premium TV segment and delivering the ultimate viewing experience. LG was a pioneer in bringing OLED to market and we will continue to introduce state-of-art TV technologies that push the boundaries of what's possible in home entertainment.
The 8K OLED TV enhances viewer experience by generating virtual 5.1 surround sound with support for Dolby Atmos. Users can adjust the sound manually or let the TV adjust the best sound levels based on the environment. The TV also supports HDMI 2.1, automatic low latency mode (ALLM), variable refresh rate (VRR) and enhanced audio return channel (eARC).
Also Read: Everyone's Eyeing LG Rollable TV at CES 2019 for Good Reasons
In some markets, the 8K OLED TV will come with built-in Google Assistant and Amazon Alexa for maximum flexibility, convenience, and control of the TV and other connected smart devices at home.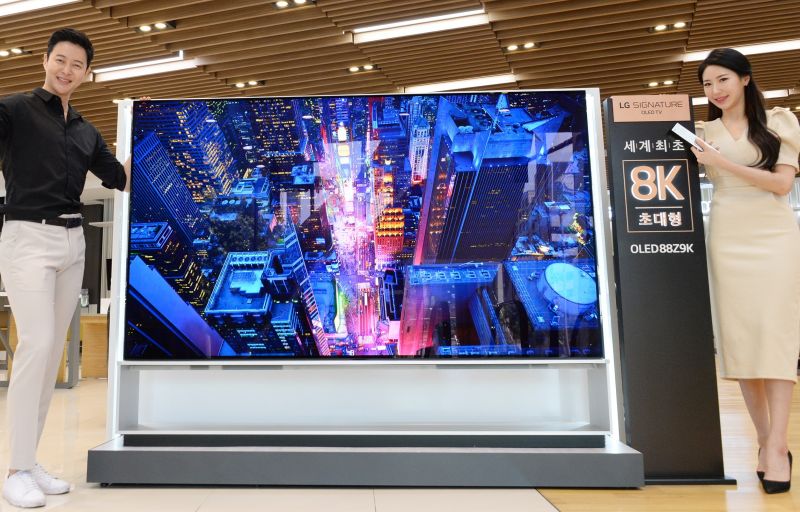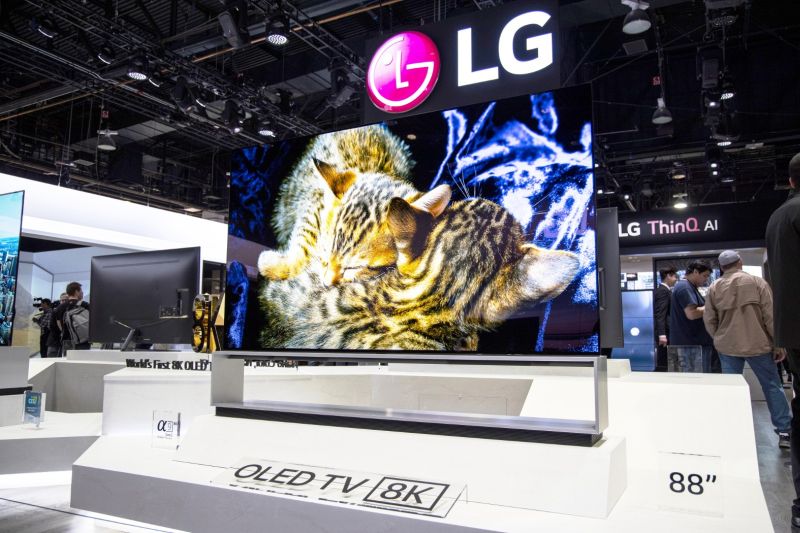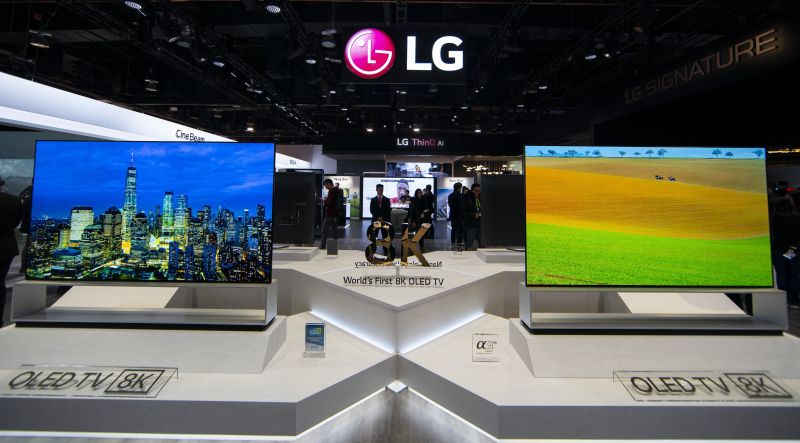 Via: LG Electronics