LG Display is developing new products that integrate OLED displays. In the same endeavor, the Korean tech company will be demonstrating its new flexible OLED technology at CES 2022. The company will be presenting two new product concepts including the Media Chair, which looks like a throne featuring a rotating, curved OLED screen to create new and different lifestyles.
LG describes Media Chair as a modern relaxation device that seamlessly combines a 55-inch OLED TV display with an extremely comfortable recliner.
The screen boasts a curvature radius of 1,500R, which ensures optimal angle for the user. The user can rotate the screen between vertical and horizontal orientations at the touch of a button. Furthermore, the built-in Cinematic Sound OLED (CSO) sound technology enables the display to create its own sound without using external speakers.
Also Read: LG StanbyME Battery-Powered TV with Touchscreen can be Wheeled Around
LG Media Chair with OLED display makes it possible for the user to customize the immersive viewing experience. If you're interested, you can locate the interesting contraption at Consumer Electronics Shows next month.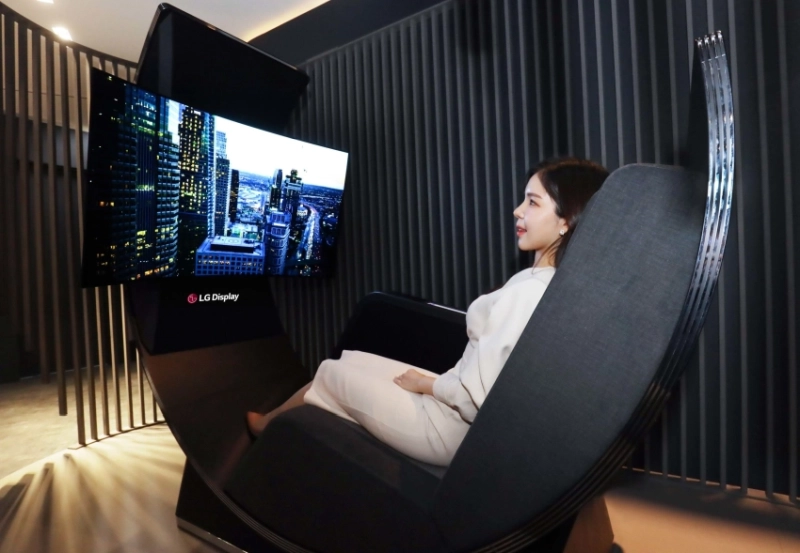 Via: LG Display