Update Jan 11, 2020: You can now buy the LG TWINWash Washer from the official retailers. The price starts at $2000 for the 16KG model.    
Winner of a 2019 CES Innovation Award, LG's TWINWash washer and dryer is making its debut at CES in Las Vegas this year. It is a complete system of a large-capacity front-loading washer, SideKick pedestal washer, and a dryer with dual inverter heat pump, together making it possible to run two laundry loads at once while drying the third load simultaneously.
The new washer takes less time to wash clothing, thanks to LG's TurboWash 360 technology, which combines five powerful jets with 6Motion technology that allows water to penetrate deep into fabrics. Equipped with Wi-Fi and LG ThinQ technology, the LG TWINWash washer allows users to turn machines on/off, start or pause a load, monitor the wash cycle status and do more using simple voice commands to Amazon Alexa and Google Assistant or through the companion smartphone app.
The main washing unit is perfect for large loads, while the SideKick washer can be used for clothes you want to wash separately. In case of the dryer, the dual inverter heat pump saves energy and prolongs the life of clothes by maintaining optimal drying temperature.
Also Read: Whirlpool to Debut Smart Ovens, Food Processor & Washer at CES 2019
The Smart Pairing feature sends the most optimal setting to the dryer automatically so one doesn't have to choose a drying cycle manually. In addition, there is also a feature to prevent the condenser free of lint and debris that improves air circulation and ensures better drying results.
Song Dae-hyun, president of LG Electronics Home Appliance & Air Solution Company said,
Introduced in 2015, our TWINWash demonstrates LG's innovation to laundry care that is constantly evolving to provide even more convenience. By constantly enhancing our core technologies, we will continue to deliver intelligent products that make life easier.
LG will be releasing the TWINWash washer and dryer in a new black steel finish, making it a perfect addition to any modern home.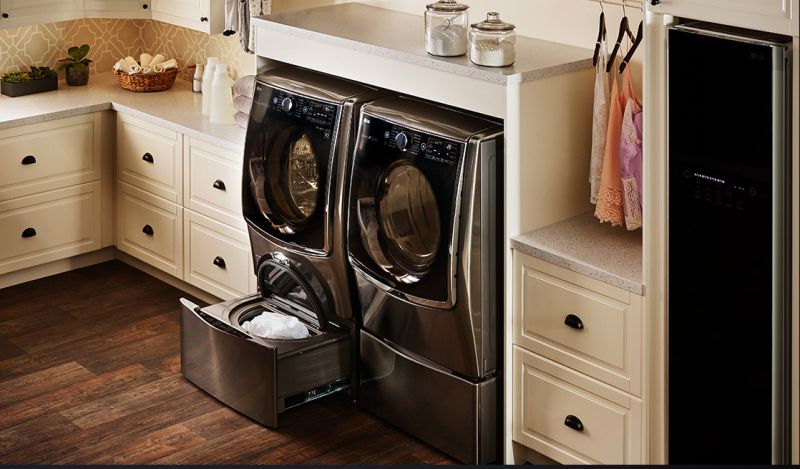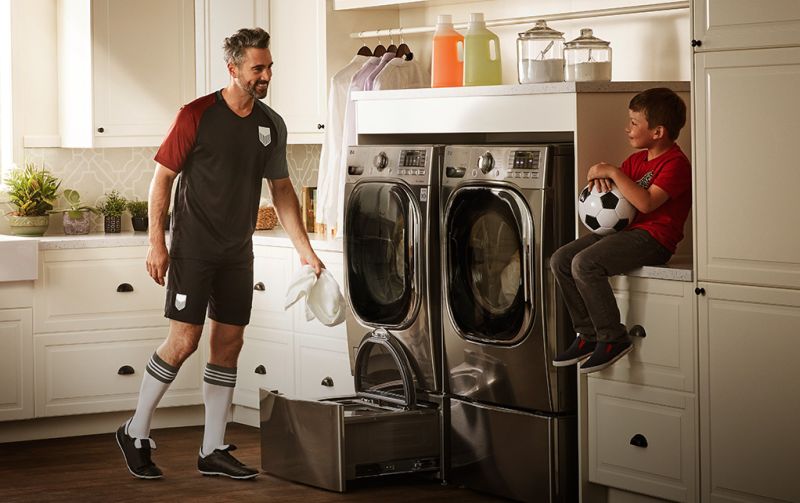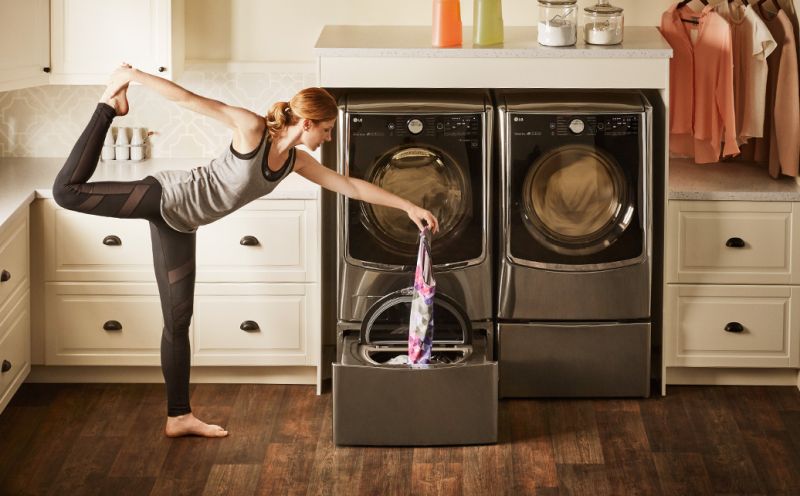 Via: LG Electronics