While there is still time for the official launch of the Cybertruck, quite a few companies are tapping on its pre-launch popularity. You can find several products that are somehow related to Tesla's pickup truck. Earlier this week, Canadian-American camper company Loki Basecamp also introduced its Cybertruck Edition. It is a slide-in, camper shell designed for all-season expeditions.
The truck camper is uniquely shaped to complement and fit in the angular design of Tesla's pickup truck. The company hasn't revealed much about the Loki Basecamp Cybertruck Edition but we expect it to have at least the same features in the company's Falcon Series campers.
The Falcon series of truck campers feature a roof rack, pull-out drawers, tie tracks, retractable back, and many other convincing features. It is equipped with modern features like climate control, internet connectivity, and solar power. There are a number of windows in the pod to provide the inhabitant views of the outside while lying in the bed.
Also Read: CyberLandr Transforms Tesla Cybertruck Into Ultimate Overlanding Camper
The truck camper has onboard heating, AC and quality insulation to withstand any kind of weather conditions. Entry is through the mudroom to maintain cleanliness inside the pod. There is a multi-functional lounge area, kitchenette with dining area and a spacious bedroom for a restful night's sleep. It will provide the comforts of home on the road.
The company has listed the Loki Basecamp Cybertruck camper shell for a starting price of $135,000. If you are willing to get one, you can make a reservation with a refundable fee of $10,000 on the official website.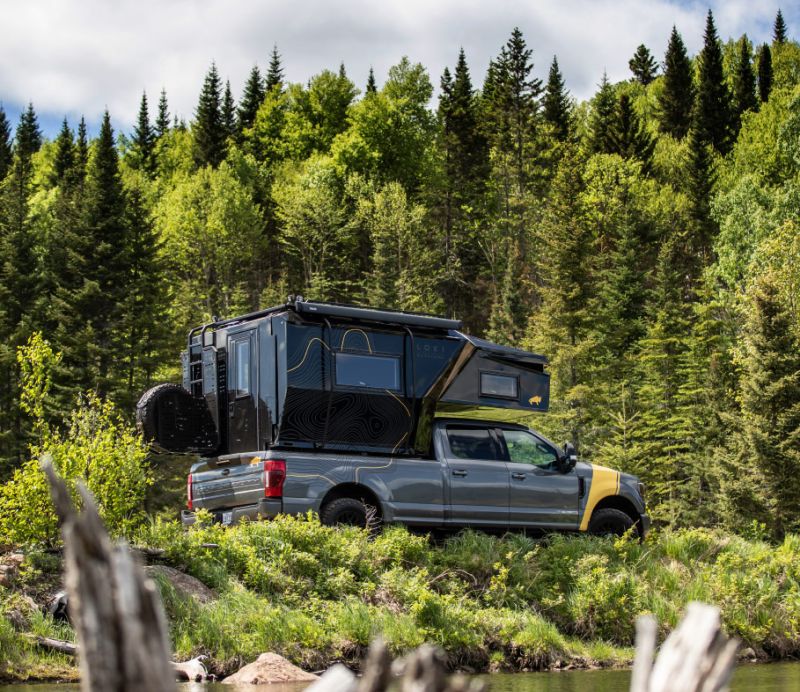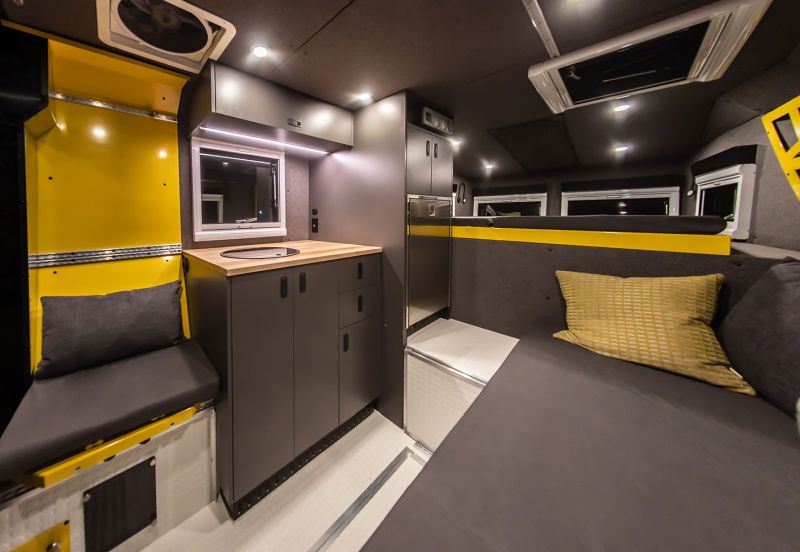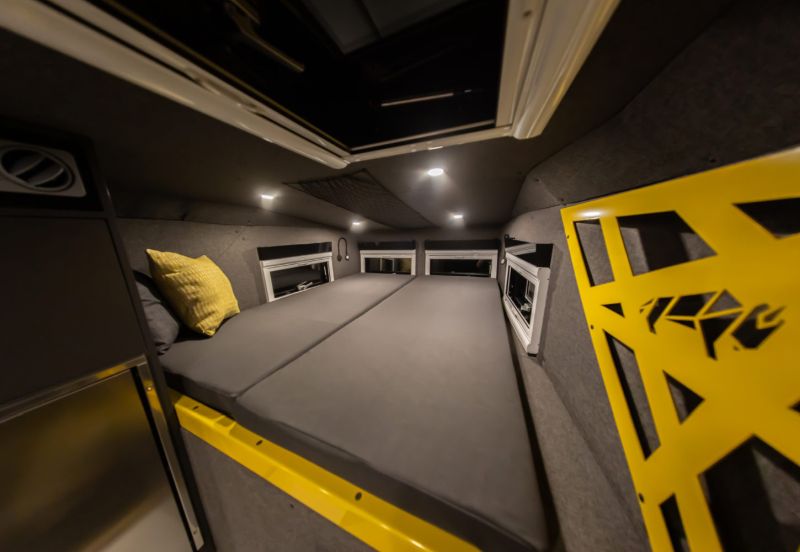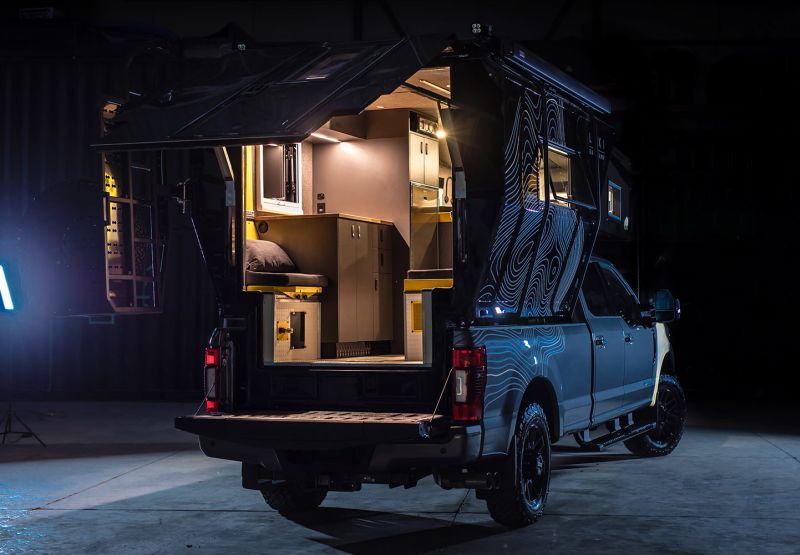 Via: RobReport