Ireland-based renowned furniture designer Joseph Walsh has always presented exquisite furniture collections, flaunting free-form wooden sculptures. Keeping up the dramatic craftsmanship, Walsh has designed an impressive series of dining tables including one-of-a-kind Lumenoria I Table, which is created for Todd Merrill Studio.
This dining table comes with oblong-shaped glass tabletop with fines groove-like pattern on its surface. The glassy tabletop rests on beautifully handcrafted three-dimensional wooden sculpture that is made of cast resin and wood. The wooden base is created by casting liquid resin over the wood so that it takes perfect physical form of the wood underneath. Due to this procedure, the base has got a glossy finish that adds elegant charm to its overall layout.
The fine singular form of wooden base reminds one of the Enignum V chair design, which is also lined with artistic wooden patterns. It will add sophisticated style to your dining area and certainly provide a good piece of conservation to your guests. You can order it by contacting the designer online and its price will be as per request.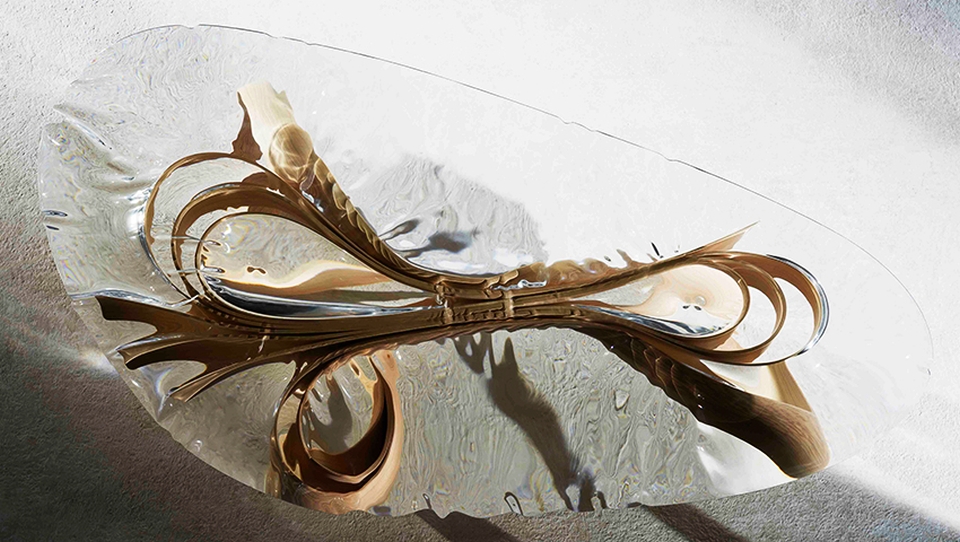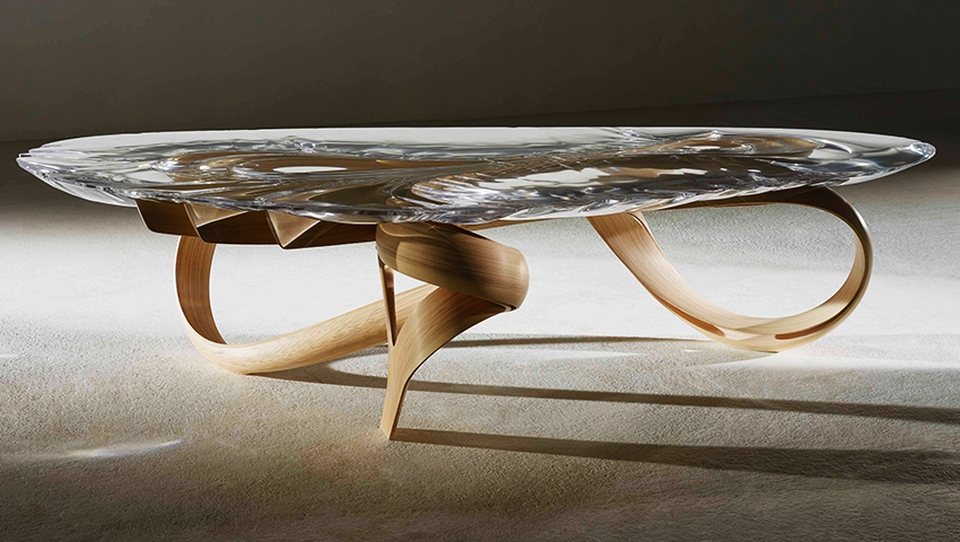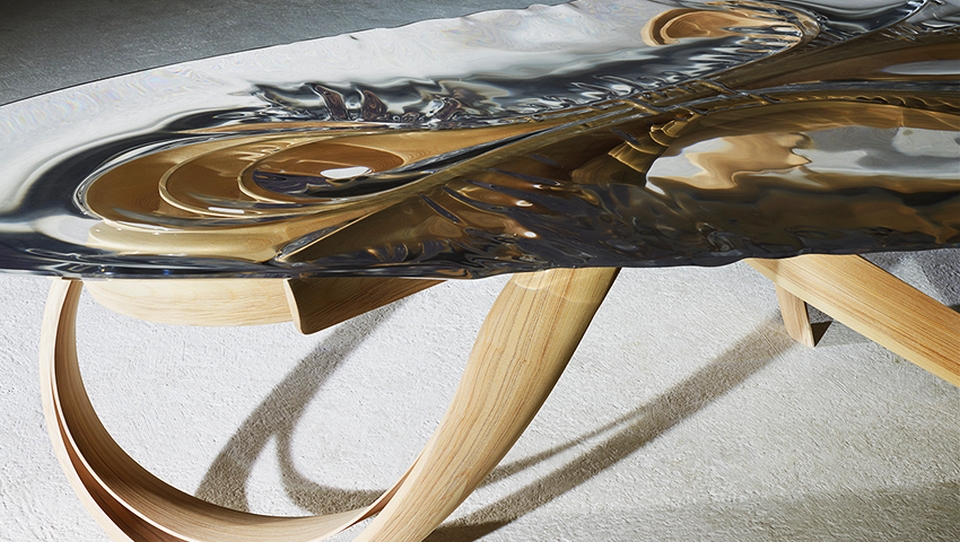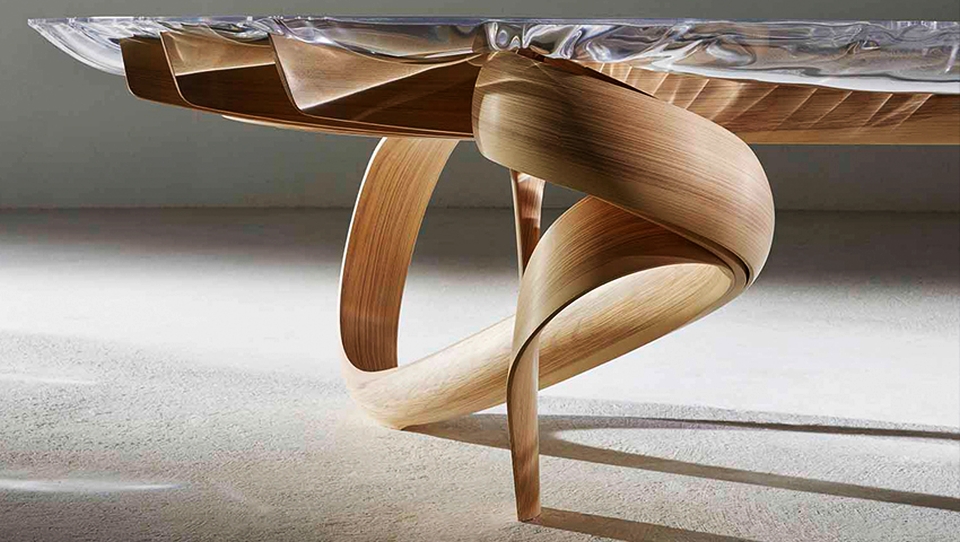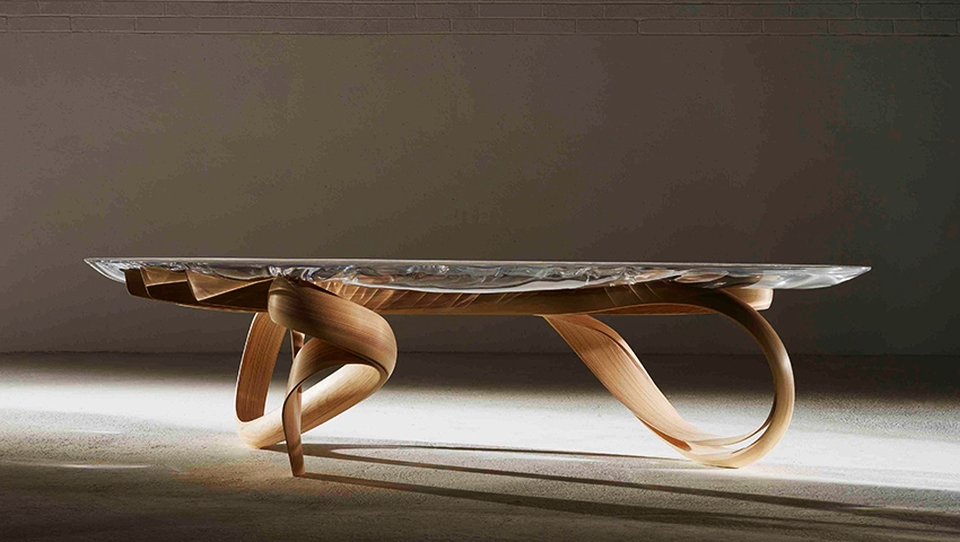 Credit: Artsy