Californian architect Matthew Hofmann of Hofmann Architecture is well known for renovating Airstreams, and also the AutoCamp hotel containing five beautifully restored Airstreams in Santa Barbara, California is true examples of his downsizing approach.
Recently, he has developed Living Vehicle, a shiny all-aluminum travel trailer with off-grid capabilities for a comfy and connected lifestyle during travel. It is a self-contained travel trailer focusing on sustainability, from its design to its lifecycle. It allows traveling wherever and whenever you want in comforts of a home.
Its shiny aluminum body and dual pane windows make it a good-looking mobile home. Equipped 24V lithium battery bank with pure-sine wave inverter and 600W monocrystalline solar, 100 gallon fresh water tank, and a cargo carrying capacity of 3,300, Living Vehicle is capable of supporting 2 people living off grid for up to a month.
All internal HVAC and plumbing systems are stored in the basement to prevent freezing or overheating. There is a combination LTE and Wi-Fi antenna on the roof to control the built-in smart home systems such as awning, door lock, exterior lighting etc. through iOS phone. Don't worry about the weather as the structure is fully insulated to be used in all four seasons.
Also Read: Tesla Tiny House promotes off-grid living with its home on wheels
Inside, there is a fully-equipped kitchen and a cozy bedroom with skylights to bring in natural light and provide unobstructed views of sky. The bed installed into the ceiling above the dining area can be used for additional sleeping space for two. There are dimmable indoor LED lights, controlled through residential-style switches.
Outside, there is a pull-out kitchen cabinet and food-prep bar to enjoy outdoor cooking. Furthermore, a security system keeps a check on all four sides of the Living Vehicle during a drive or while parked. Another highlighting feature is a spa-style teak wall in shower. This wall can also be used as a modular mounting system for hooks, baskets, towel bars, and shelving.
From bathroom to kitchen and bedroom, Living vehicle is packed with a plenty of premium features to live a comfortable life on the road. It can be used by 2-4 people to live like a real home in any remote area for more than a week.
If you are interested, this solar-powered tiny house on wheels starts from about $129,995.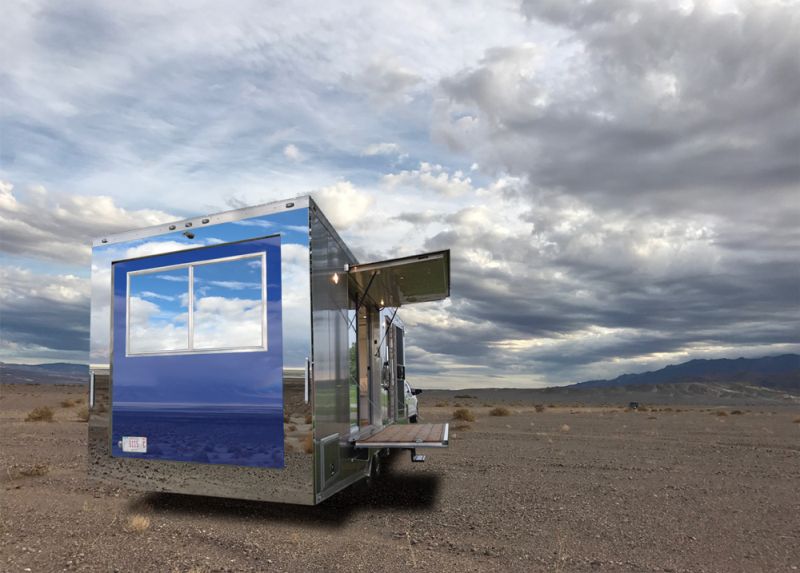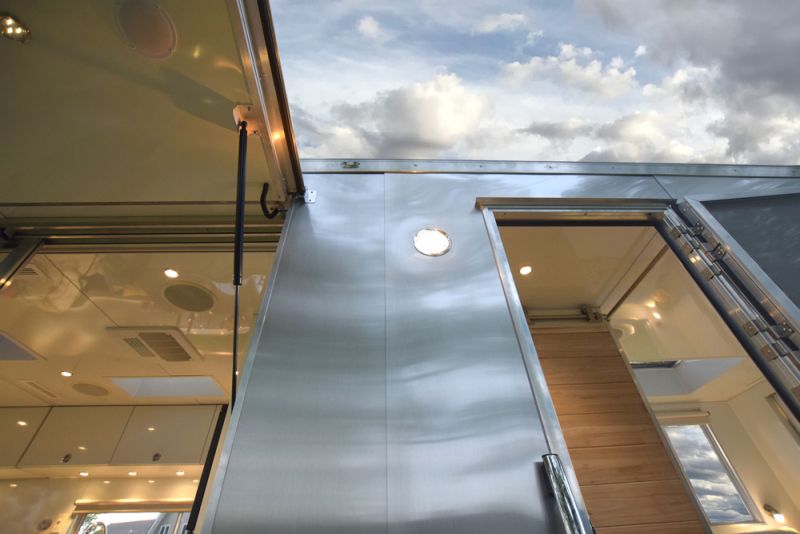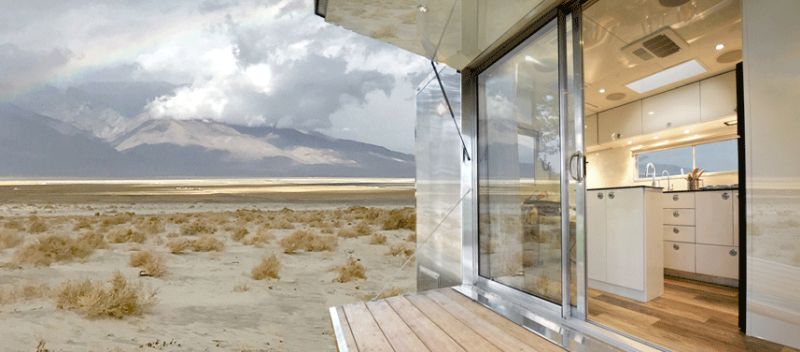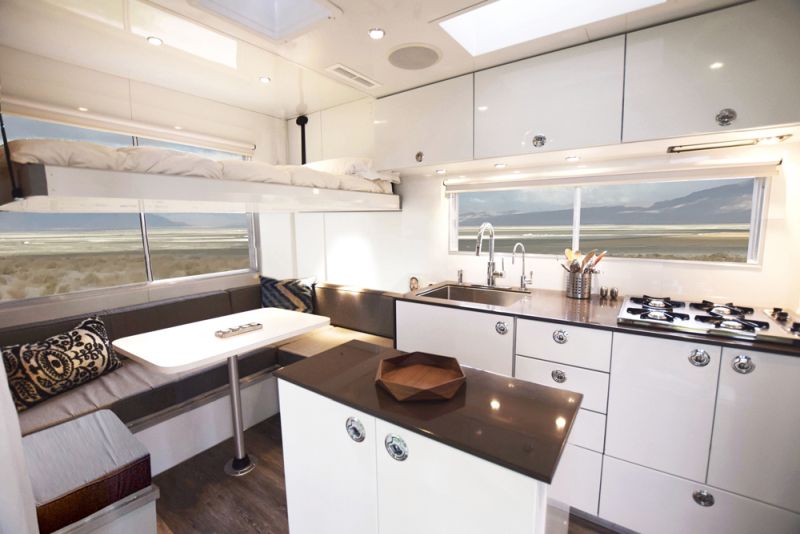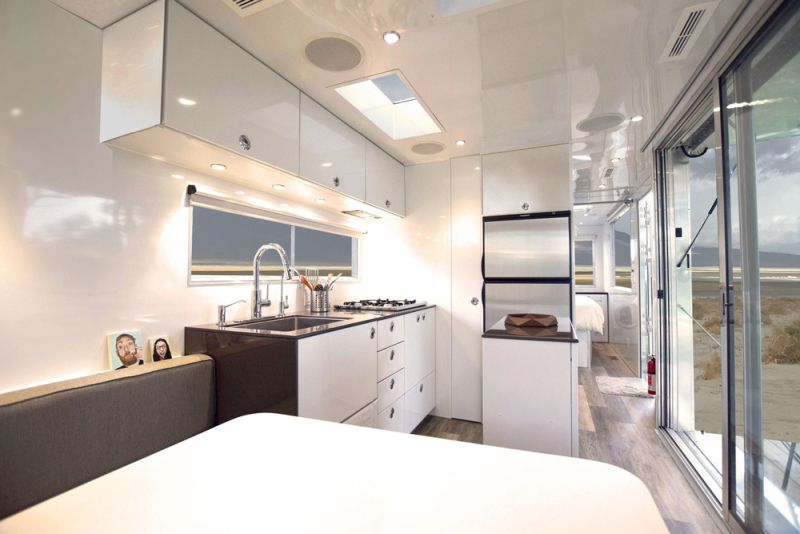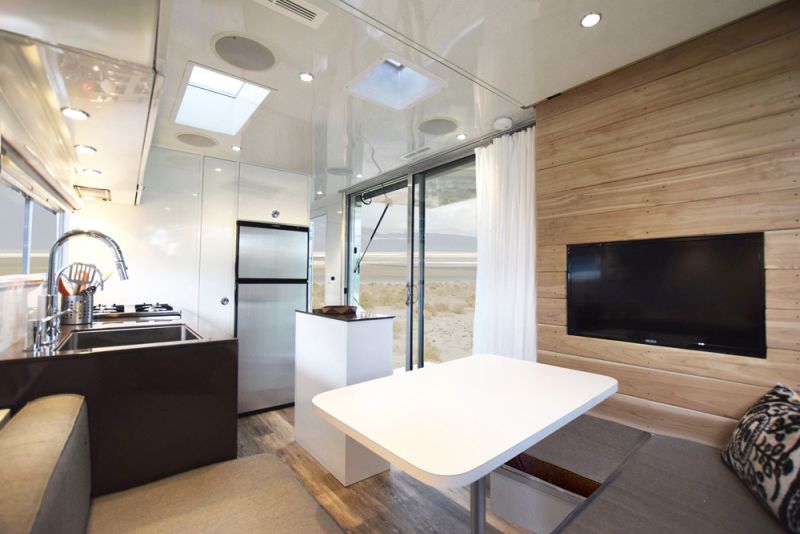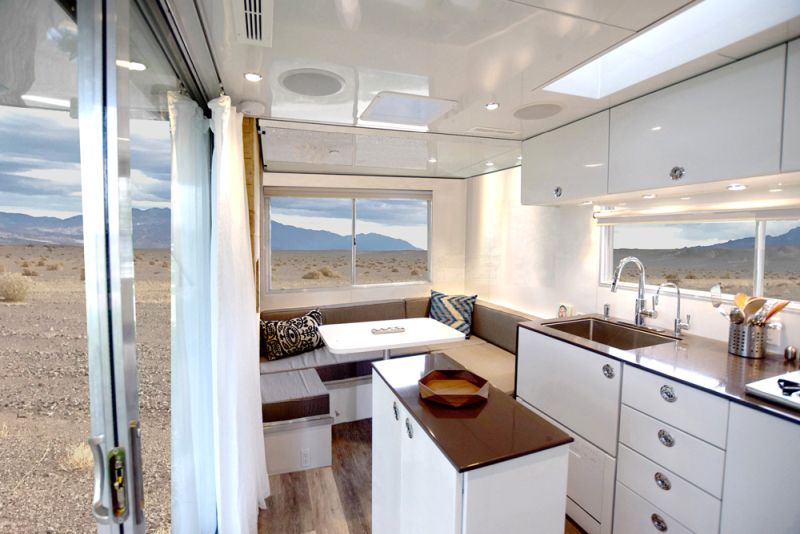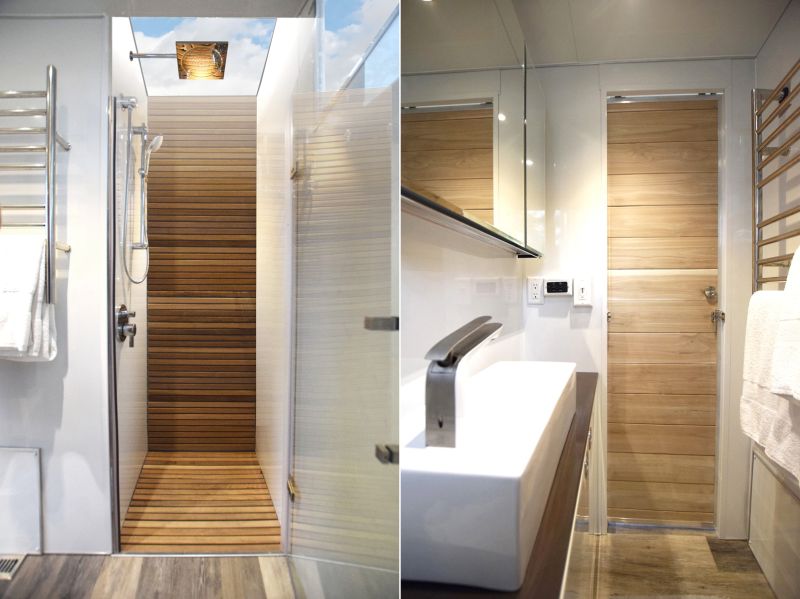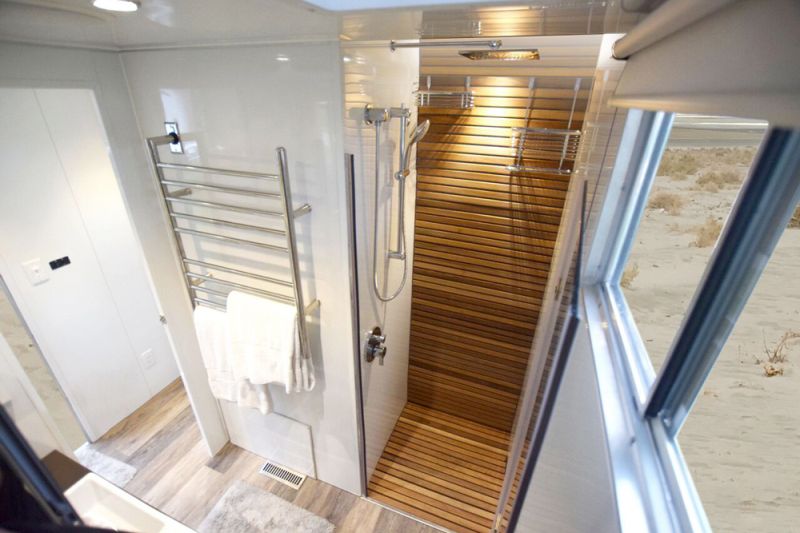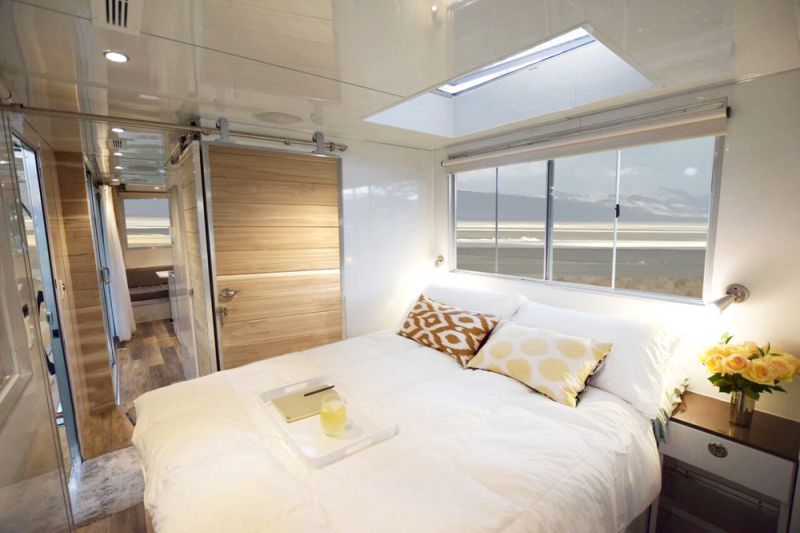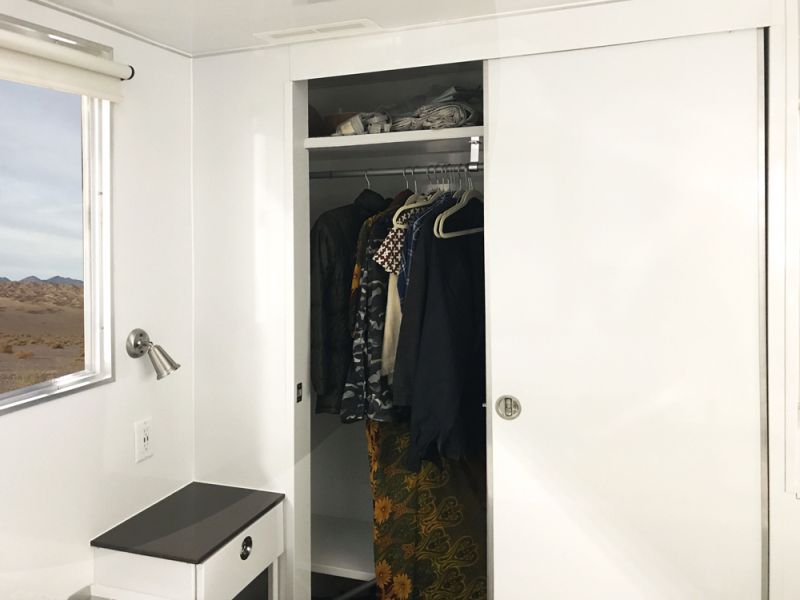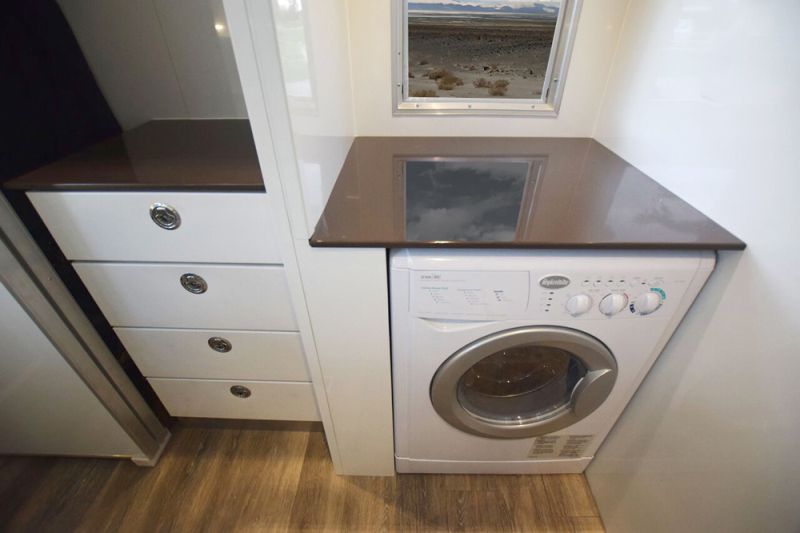 Via: TreeHugger