Matthew Warshauer, a history professor at Central Connecticut State University, has been setting up Halloween displays since he moved to his current home in Westford in 1998. His Halloween decorations are not limited to spooky spiders, bats, and skeletons rather they include a special political and social message addressing general issues of the society. The Halloween display depicting the Vietnam War is one of his most meaningful Halloween displays.
Continuing his years-long tradition, this year he has put up a Halloween display themed on the coronavirus pandemic and the Black lives lost to police violence. His 2020 Halloween display focuses on COVID-19 and Black Lives Matter in a serious node by displaying framed photos relating to the matters.
Both sides of his front porch are decorated with the photos of the people who have died from the virus or in the struggle with the police, along with some skull decorations to be in the Halloween theme. One side showcases COVID-19 victims and the other displays framed photos of people who died in the struggles with police.
There is also another display themed after COVID-19. It is decked with painted pumpkins punctured with Corona beer bottles for resemblance with the virus. There are warning notes on this particular display. Warshauer has also showcased the photos depicting the unchanging situation of black slavery in his display. The Halloween display makes a unique stage for social and political issues people don't want to think about.
Also Read: Ohio Dad Makes No-Contact Chute to Hand Out Treats on Halloween
According to a statement on his website, "Black Lives Matter and the coronavirus have challenged and awakened many Americans to the racism, corruption, and malfeasance endemic to our 'democracy." He has thoughtfully selected the topics for his 2020 Halloween display. These are issues we are learning about repeatedly, and as mindful people, we should think about these issues critically.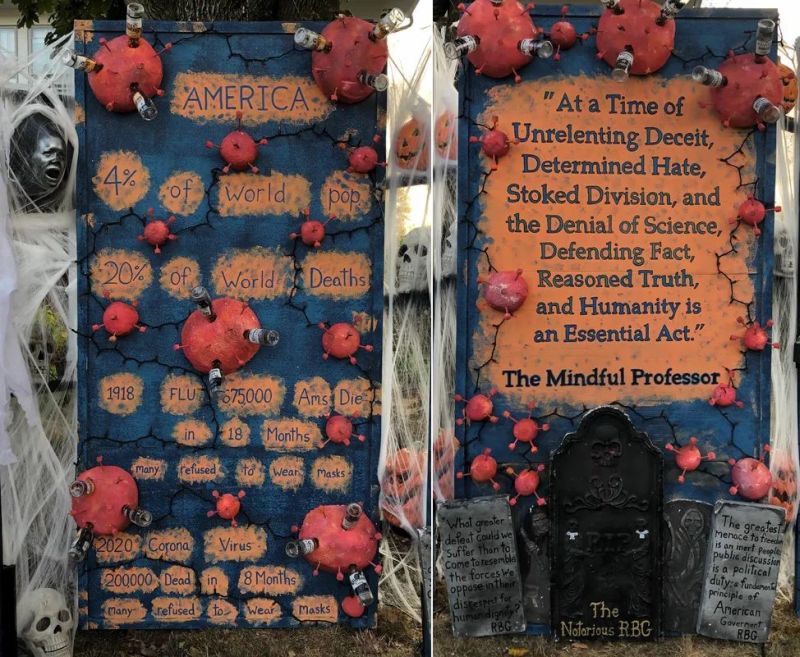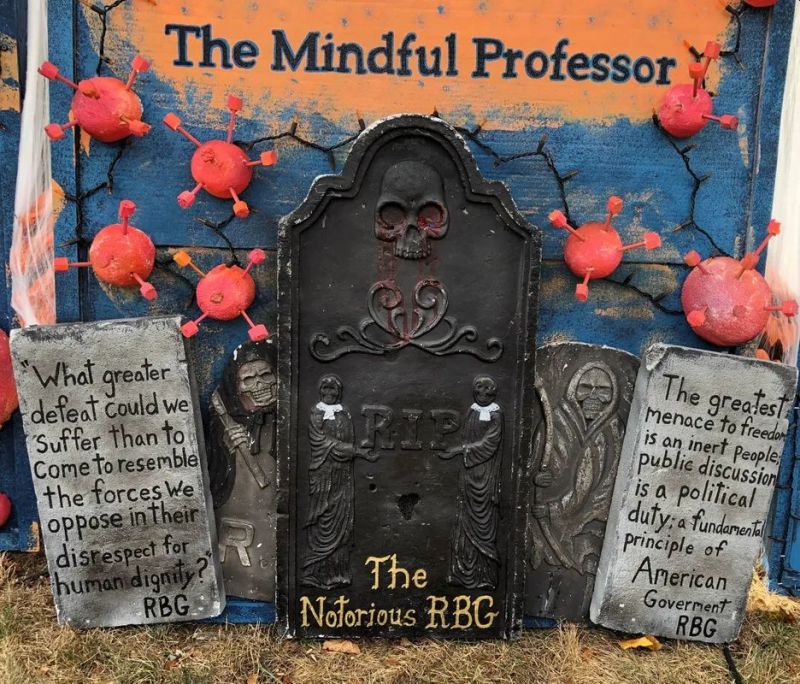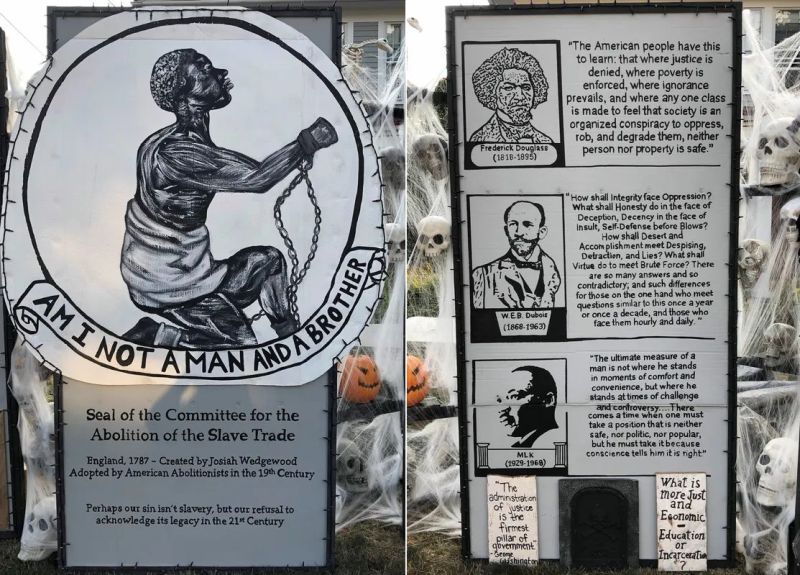 Via: Yahoo