Few interior design styles are as expansive and inclusive as Mediterranean. As the name indicates, the style borrows from a vast region stretching across countries like Spain, Italy, Greece, Morocco and parts of the Arab peninsula as well. The many cultural and religious influences of this region with a stories past have had profound influence on the style. Be it the native culture of people in north Africa, the Spanish influences, the gorgeous Tuscan coastline or the breezy beaches of Greece; the style draws from a vast geographical region with varied delights.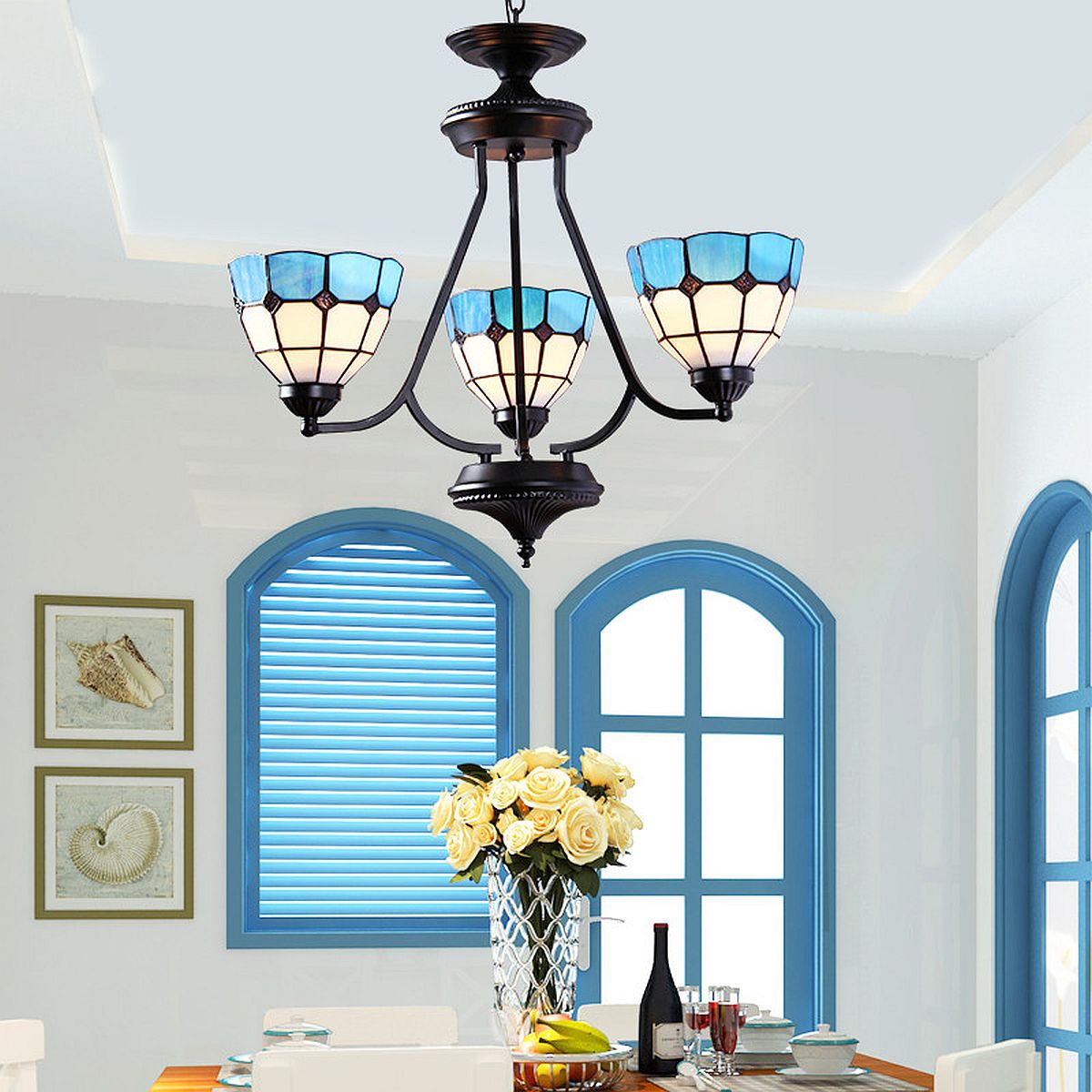 One of the hallmarks of Mediterranean style that really lets it shine brightly is its unique lighting. Mediterranean style lighting is as varied as the many influences on the style. Brilliant and colorful at times and relaxed with understated elegance on other occasions, Mediterranean lighting is a hot trend in both homes and restaurants at the globe. Discover how to pull off Mediterranean lights in your own home.
From Tuscan to Mediterranean
Even though the Tuscan style comes under broader Mediterranean style, it still is a touch different from your usual Mediterranean influences. In Tuscan style lighting, the fixtures are on the 'heavier' side of things when it comes to use of wrought-iron while in the Mediterranean lights you have fixtures that are breezier and much more tuned to contemporary backdrops. The transition from Tuscan to modern Mediterranean is not all that hard and you can pick a lighting fixture of either style to fit in with the larger narrative.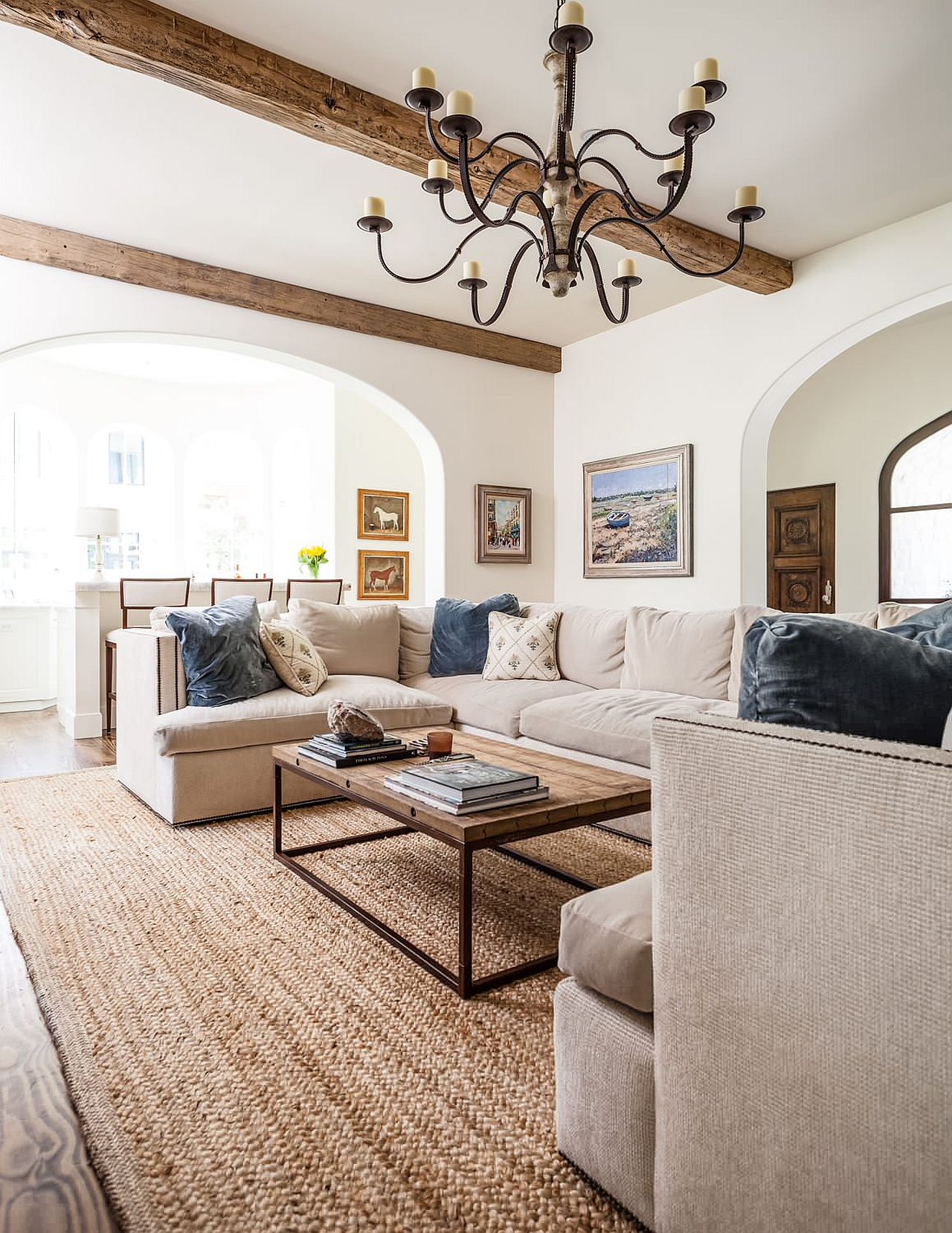 Influences to Choose From
As we alluded to earlier, each cultural and regional influence on Mediterranean style offers that something different in terms of décor and finishes. With the Tuscan-inspired lighting, you have a heavy metallic presence along with designs that are far more classic. With the vivacious Moroccan influences, you have brilliant lantern-style lights in all their colorful glory. Move across to Greece and other Mediterranean countries and the lighting embraces natural materials like rattan that are ideal for a relaxing getaway at home.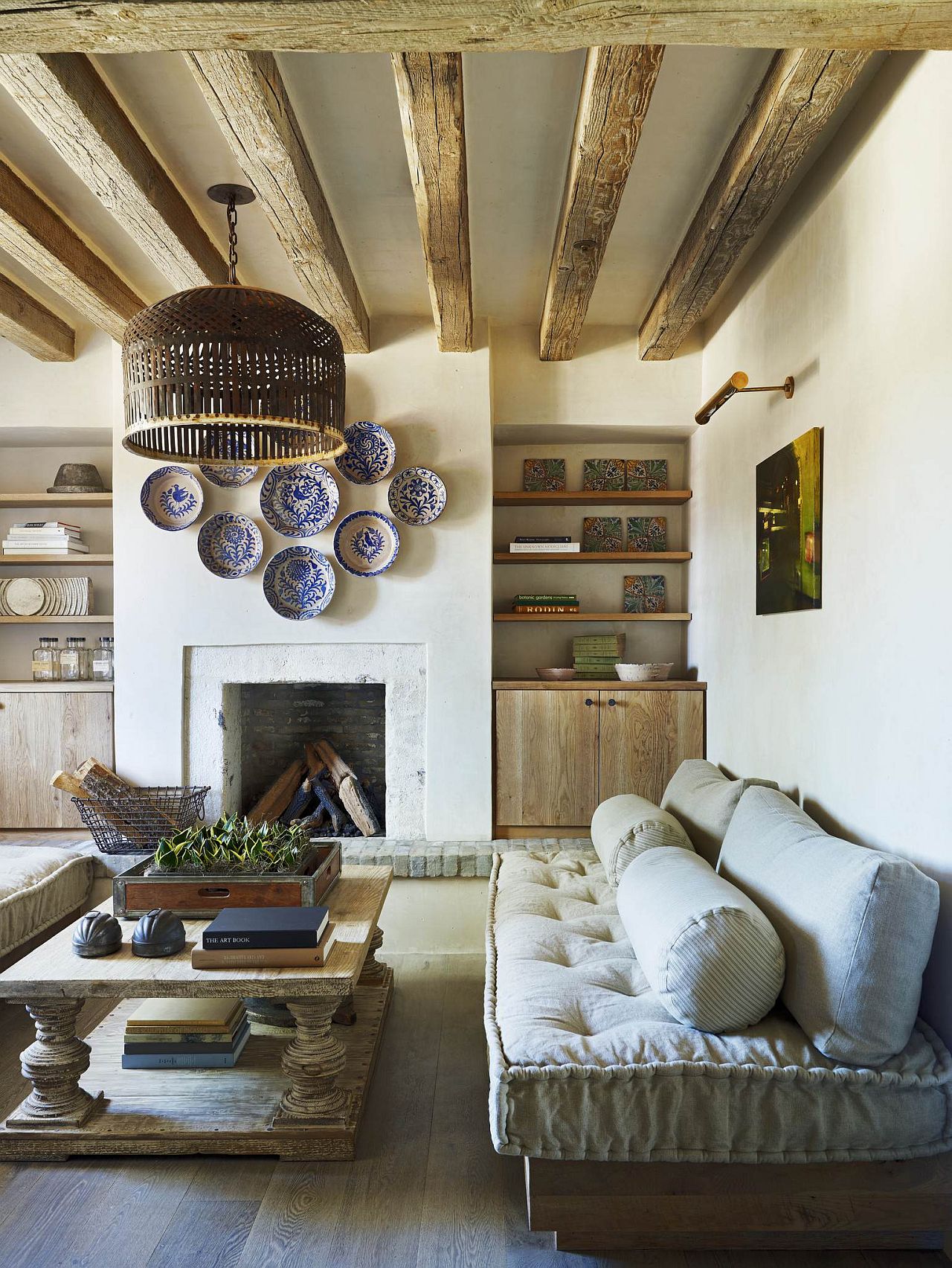 Also Read: 18 Best Resin Lamps to Elevate Your Space in Style
Lighting Defines the Style
Why is Mediterranean lighting such a huge trend all on its own? There are several reasons for this with the most prominent of them being how the lighting fits in beautifully with varying styles and hues. The diverse heritage it draws from also enable sit to snugly become a part of everything from a minimal contemporary home to an eclectic living room or even a relaxing deck.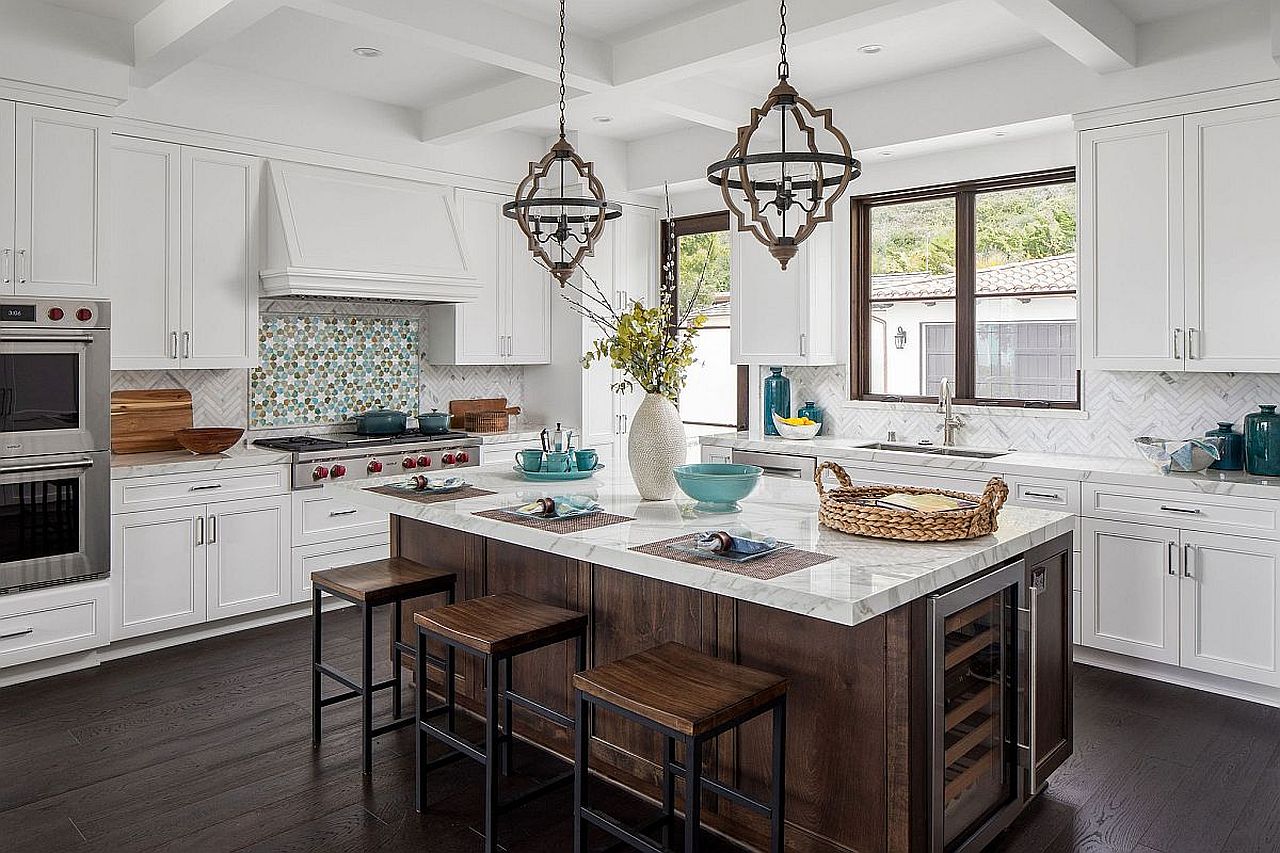 In few styles you see lighting play such a pivotal role as it does in here. From the sweeping Candelabra chandeliers in brass and iron to charming pendants in rattan and perforated globe sconce in metal, lighting sits at the forefront in the Mediterranean style home. It not only serves the primary purpose of illumination, but also brings patterns to the space with a lovely interplay between shadows and light.
Mediterranean Lighting with Modernity
In the modern home, Mediterranean lights shine through as lovely beacons of creativity and exclusivity. Even when they are mass-produced to suit the modern world, there is something unmistakably 'unique' about them that lends personality to an otherwise boring space. Curves, intricate design, an infusion of new material and sometimes colorful, glittering glass are all a part of this collection, offering the perfect way to enliven your home.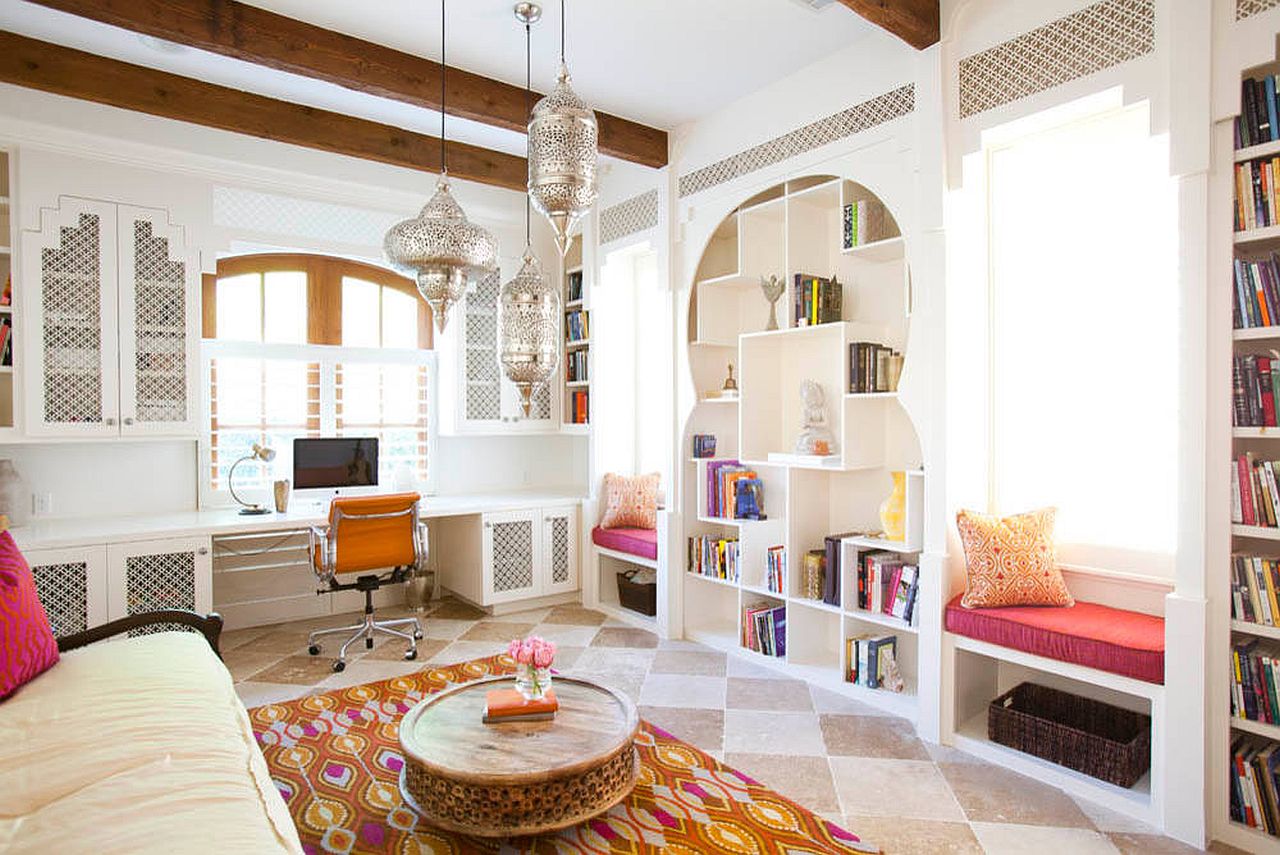 Best Mediterranean Lights to Buy
Perforated Globe Pendants
Gorgeous Moroccan pendant lights are available in many shapes and colorful forms. But few are as popular, as elegant and manage to stay as relevant across styles as these beautiful perforated globe pendants. Perfect for interiors ranging from modern and transitional to coastal, shabby chic and more, these lights can easily add a sense of 'Arabesque magic' to the place without ushering in too much color. Those searching for one such classy and budget-friendly option can try out this Moroccan pendant light from E-Kenoz that will set you back by $275.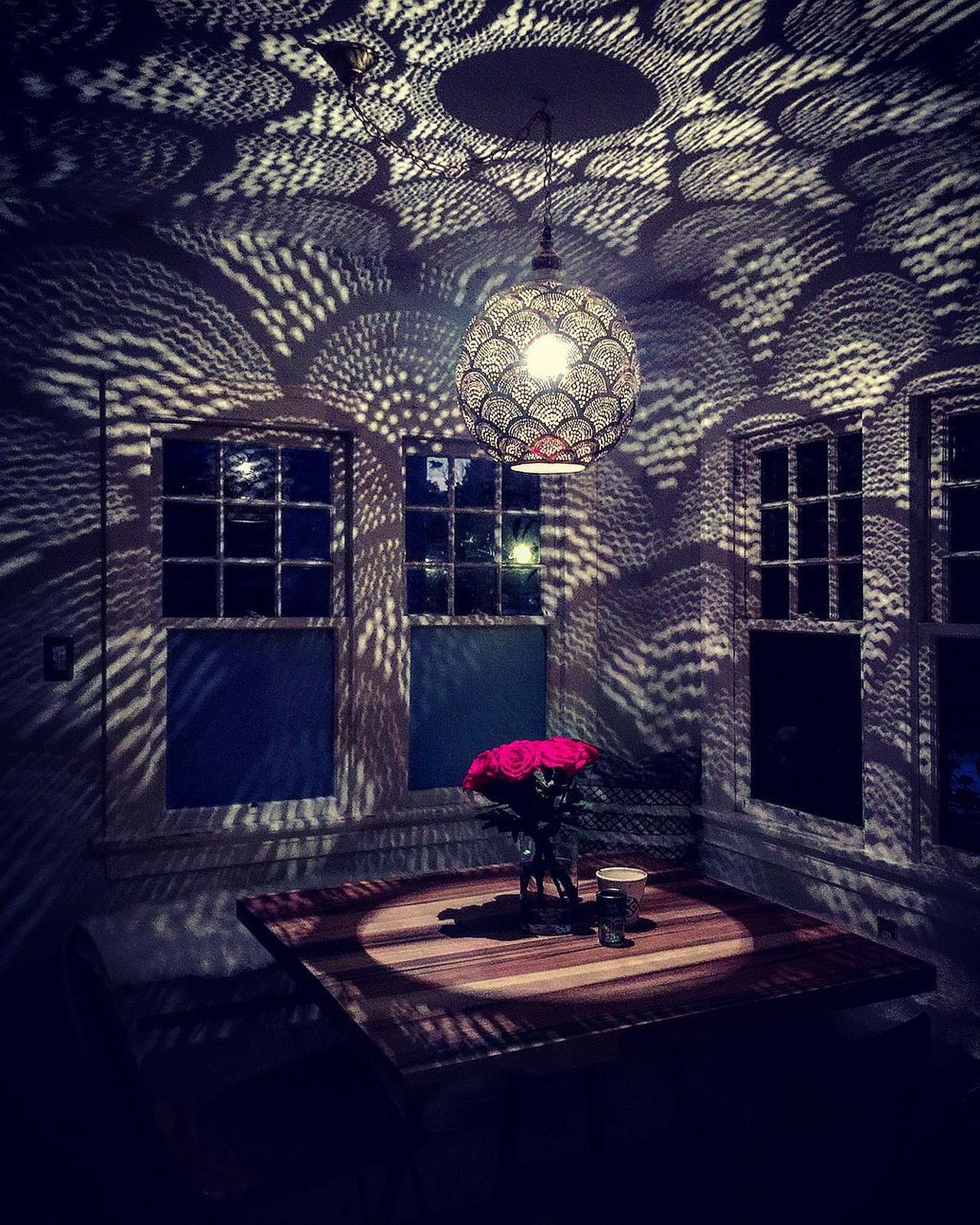 Silk Fortuny Light – A Timeless Icon!
If you love your interior design and decoration, then you would be no stranger to the iconic Silk Fortuny light. The brilliant and timeless chandelier comes in many models with our favorite being the classic Silk Scheherazade 3 tier piece. You also have many variants of the design along with the graceful Silk Scudo Saraceno that arrives in multiple colors. Each of these light fixtures might set you back by a small fortune, but they are well worth every penny you put in!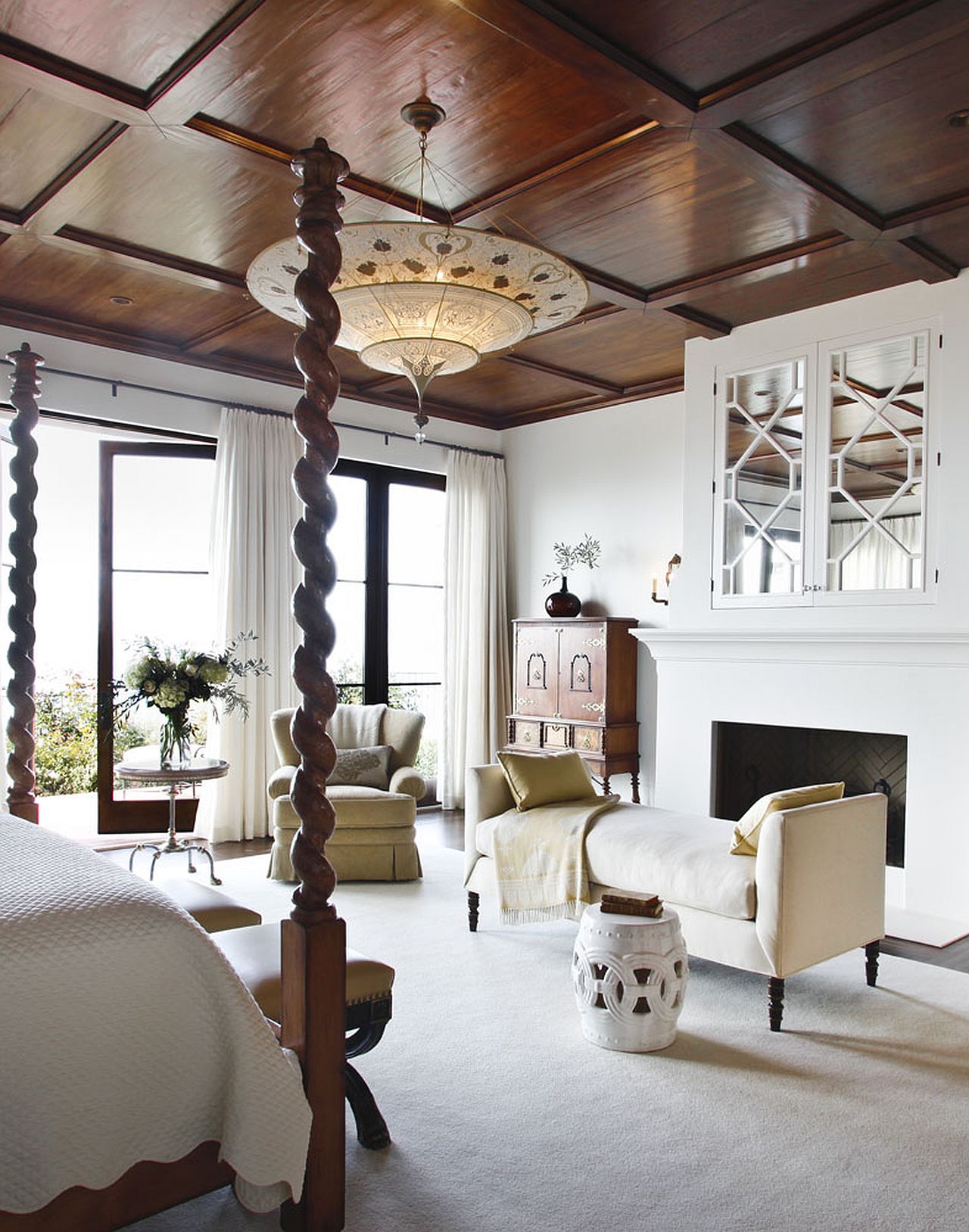 Dale Tiffany Chandelier
Evocative and captivating, the brilliant array of chandeliers from Dale Tiffany are perfect for Mediterranean lighting aficionados. The Tiffany style along with a hint of color here and there in each piece adds to the sense of drama. Even though you can buy some stained-glass beauties like New Dale Tiffany Rococo Light, we suggest you try out something even more special like the stunning Pebble Stone Chandelier available on Amazon for $226.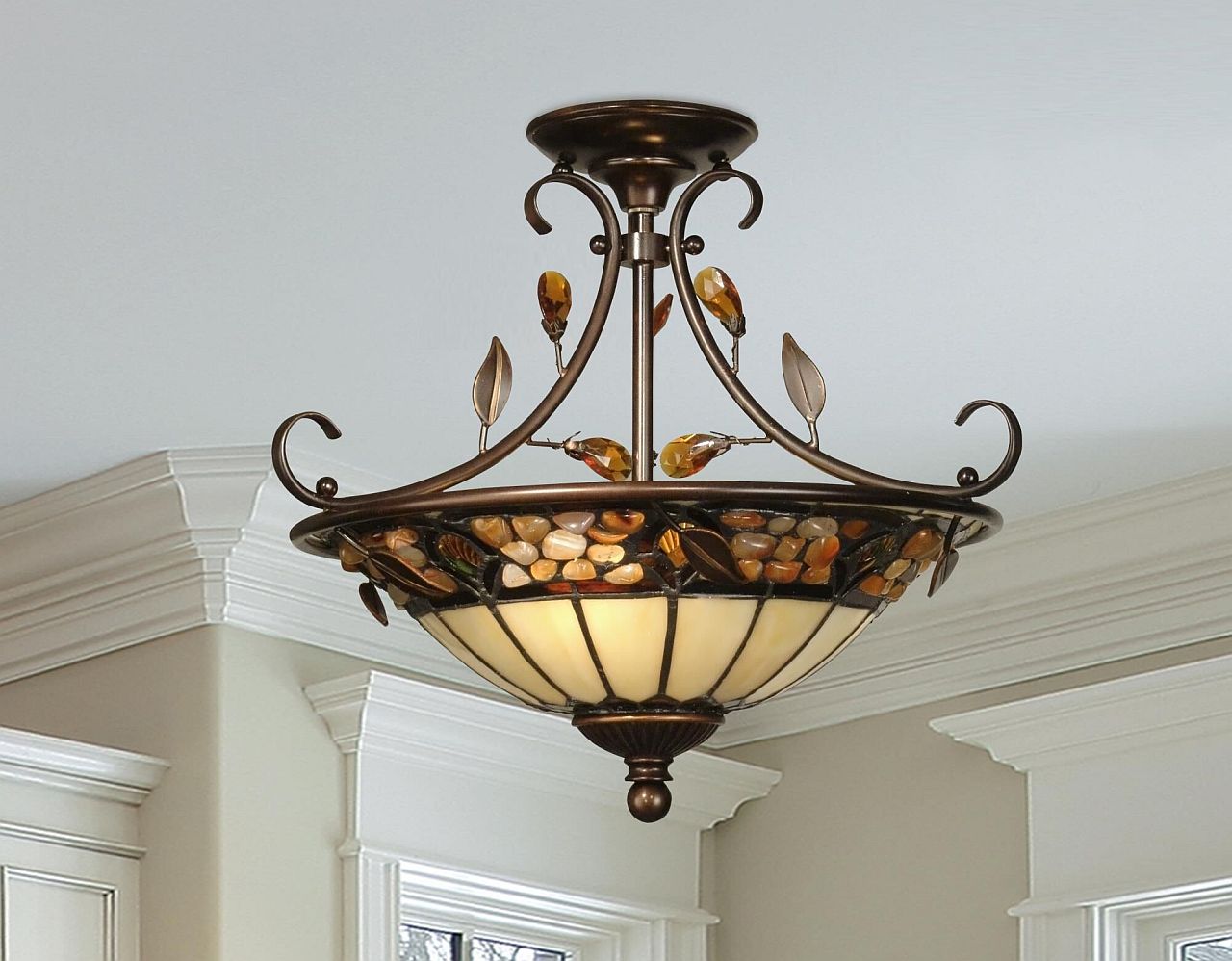 Relaxing Rattan Pendants
The Pure Vida Rattan Pendant Light is a handmade masterpiece that is bound to transcend styles and improve spaces almost instantly. Ushering in a cool, Mediterranean vibe, these understated rattan lights can be used in farmhouse, shabby chic and eclectic interiors as well. Despite their unassuming look, they perfectly epitomize the relaxing and modern appeal of Mediterranean style with nature at the forefront. Tugging a bit more tightly on your purse strings, these brilliant pendants will set you back by well over $4500 on Etsy.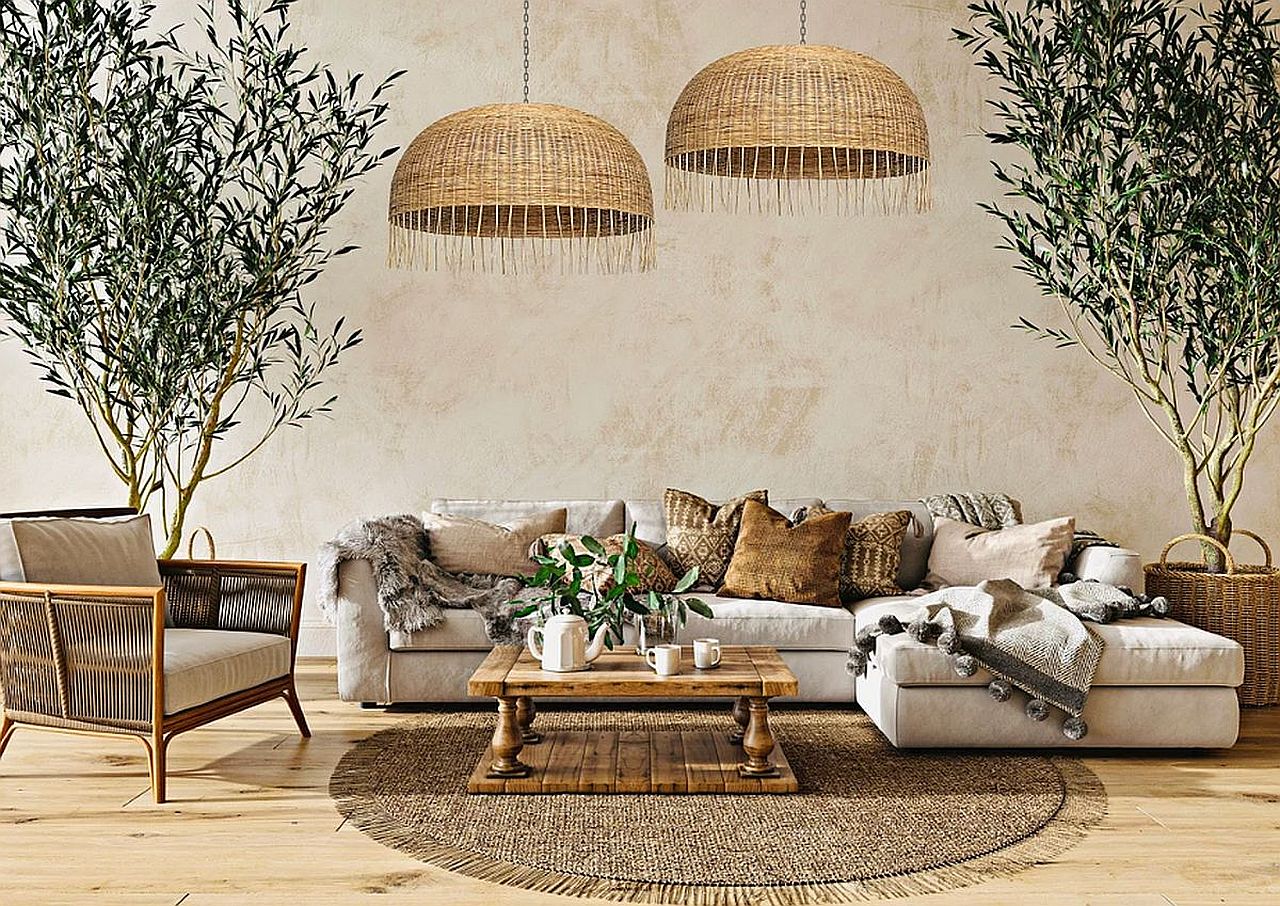 Glittering Chandelier
Not someone who loves things without a bit of glitz and pizazz? Not to fret as Mediterranean light fixtures inspired by classic Spanish styles and Tuscan beauty bring ample glamor along with them. The striking Mediterranean 8-Light Candle Style Chandelier from Amazon is perfect in this regard with its sturdy brass frame and lovely Mediterranean leather finish that allows it to stand out from the crowd. Perfect for that opulent dining room or exquisite bedroom, you can even consider a 6-light candle chandelier with similar design for smaller spaces.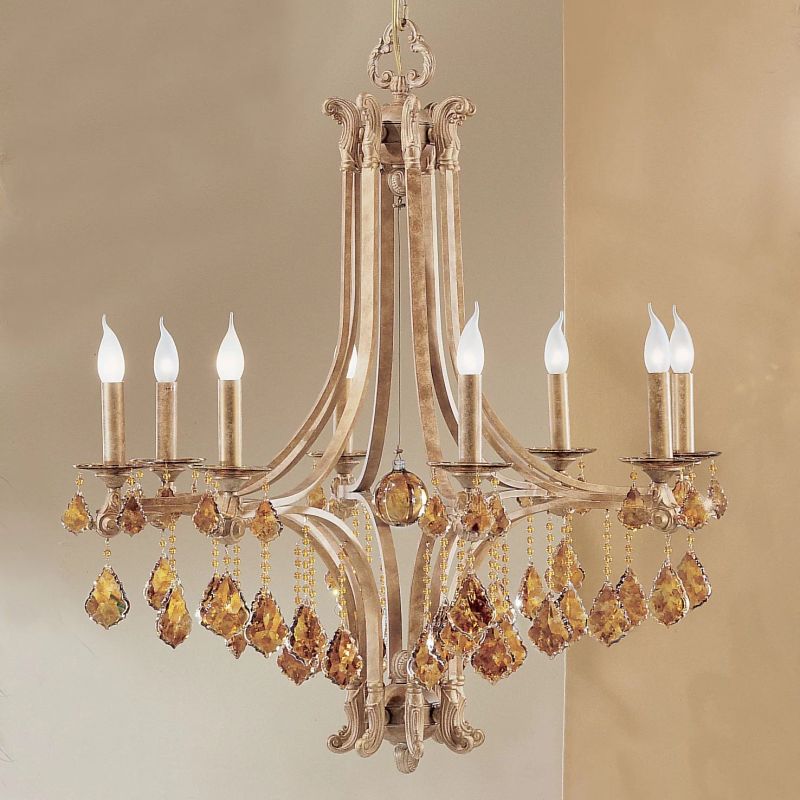 An Antique Brass Sheen
Mediterranean lighting has been traditionally renowned for being one-of-a-kind and handmade. If you are looking for something similarly exceptional, artistic and vintage, then this inimitable antique brass Mediterranean style light fixture is the one for you. Easy to install and super convenient to clean as well, it adds an air of Mediterranean charm at home and does so on a budget. You can buy it for just $450 at Etsy now.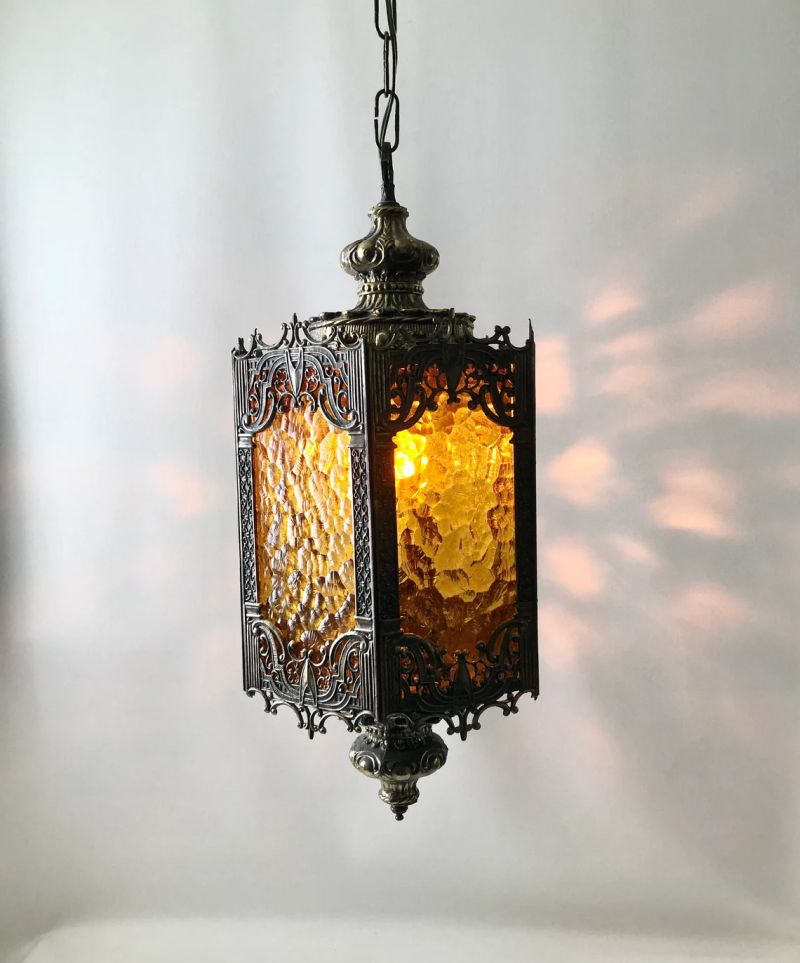 Subtle Blend of Styles
The classic candle-style chandelier is one that seems to cut across many different styles ranging from rustic and farmhouse to traditional and Mediterranean. It is barely a surprise then that this unique lighting fixture from Amazon is a fan-favorite both because of its adaptability and a price tag of just $30. A wonderful budget find, this chandelier is perfect for Mediterranean style bedrooms, dining rooms and even living spaces.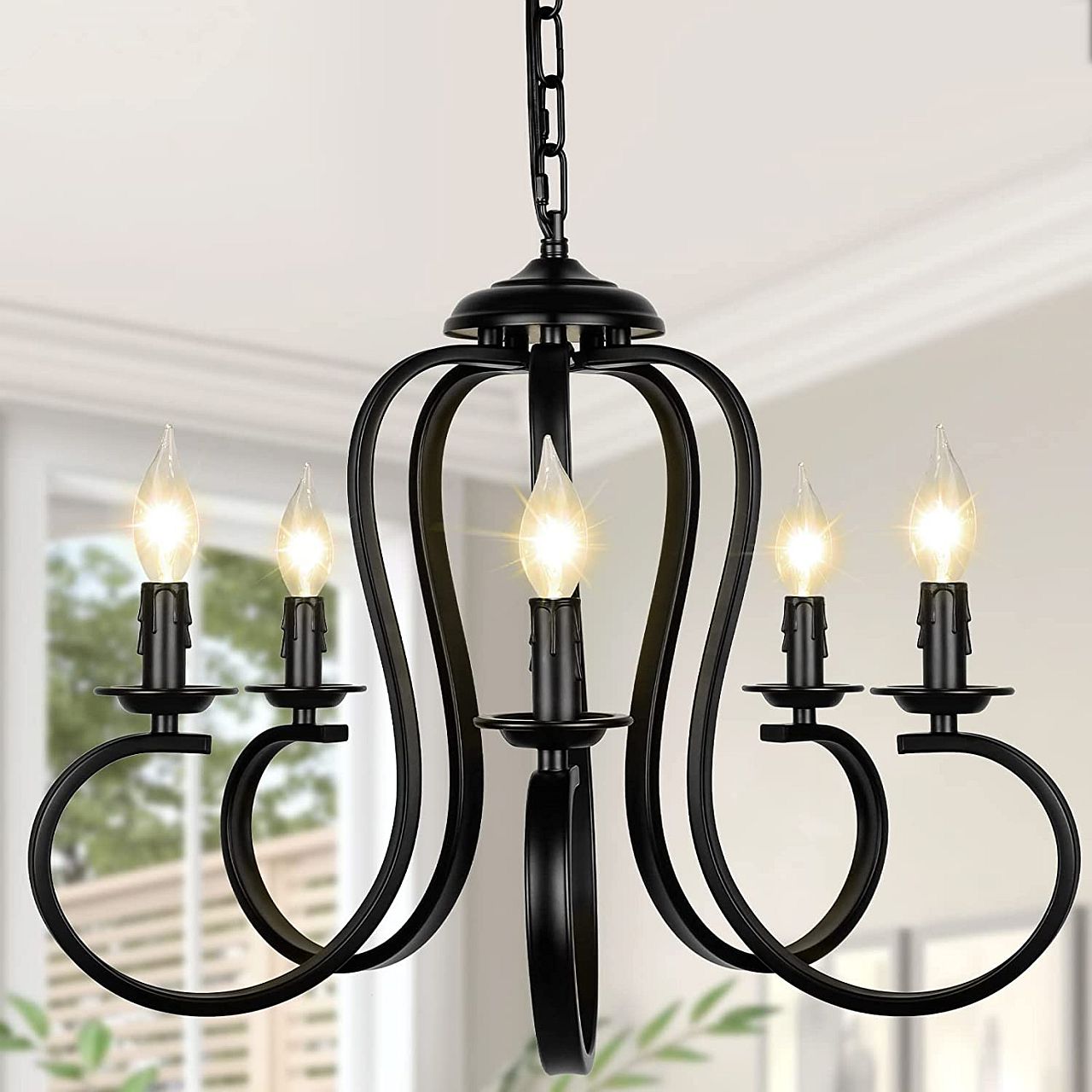 Captivating Crystal Maze!
Love a bit of glitter along with your modern Mediterranean style light fixture? Not to fret, as the Saint Mossi 4-Lights Crystal Chandelier offers a perfect solution with its dashing dark body, delicate crystal finish and of course, inimitable Mediterranean design! Starting at $90, you can even opt for a bigger 5-light version of the chandelier that costs just $120.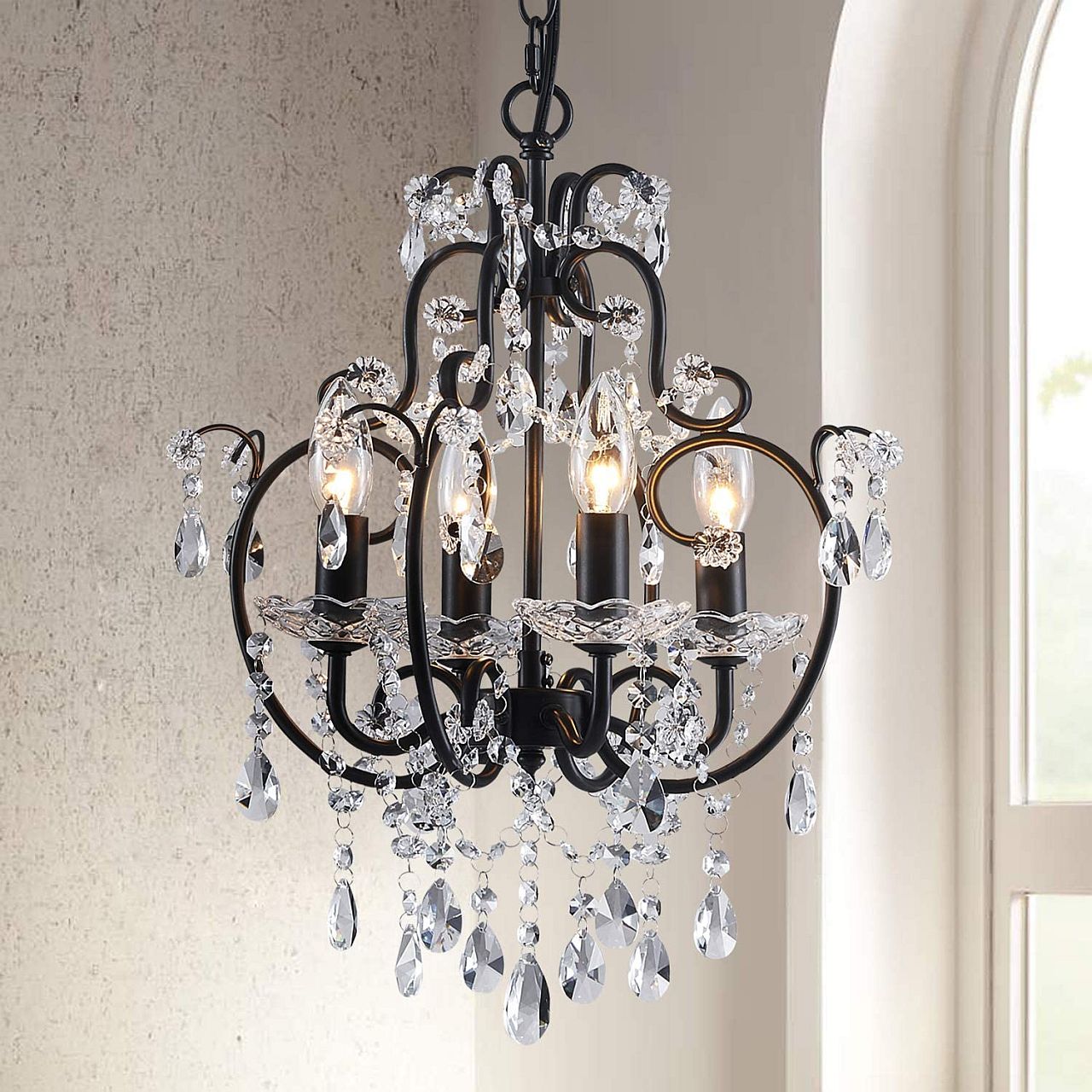 Inspired by Tiffany
Classic and original stained glass Tiffany chandeliers are probably the dream Mediterranean style lighting fixtures for most design enthusiasts out there. But they are bound to set you back by a small fortune! Offering a wonderful alternative is the eye-catching LITFAD Mediterranean ceiling light priced at $89 on Amazon. It ushers along with it the azure blue magic of Mediterranean and feels as relaxing as a holiday in the region.
Plenty of Pizazz!
Bored with the traditional hits? Mediterranean light fixtures with Moroccan flavor always promises to dial up color and creativity, adding something entirely different to your home. And these metal and crystal pendant lights do all that and a whole lot more. A great way to enliven everything from a dull living room corner to the patio or even the garden after sunset, you can buy one of these from Amazon for $94.