Christmas trees are festive décor items well-known for alluring shapes, eye-catchy ornaments, and glittering light shows. Every year a lot of trees are cut during Christmas, pressing eco-conscious people to adopt modernist alternatives for celebrating the holiday season in an eco-friendly manner.
Matthew Bliss (a modernist architect from the USA) built an artificial Modern Christmas tree last year inspired by the cardboard Christmas tree made by his grandfather Lawrence "Bud" Stoecker in the early 1960s. This year he refined that very design to craft a smaller half illuminated Jubilee version for showcasing on the floors or tabletops.
Matthew had photographed his designs in some of the most modernist homes, including the renowned Stahl House in Hollywood Hills, Los Angeles. These Modern Christmas trees are available in three versions, and all are easy to install.
Also Read: 20+ Christmas Tree Alternatives You Should Try This Year
Mainly, there are rings of different sizes wrapped in protective tapes to give them a common shape, and they stores/packs flat in a zipper bag. All trees packages include a base, glass bulbs, illusion discs, mirror ball, chandelier crystals and other hang-supplied ornaments for lighting up space uniquely.
Simply attach it using 3-piece ceiling anchors and add a touch of class by illuminating interiors with different-colored light patterns. This festive season, the discounted prices for these Modern Christmas trees range between $197-$710 depending on the size one chooses, and they are also offering free shipping within the US, but for a limited period only.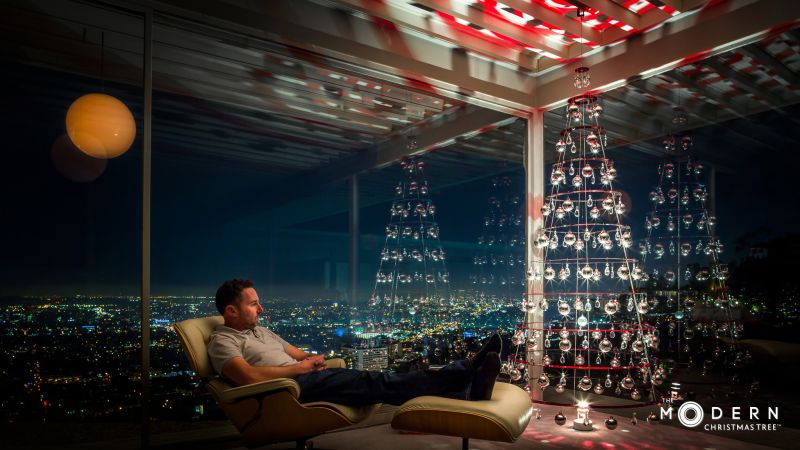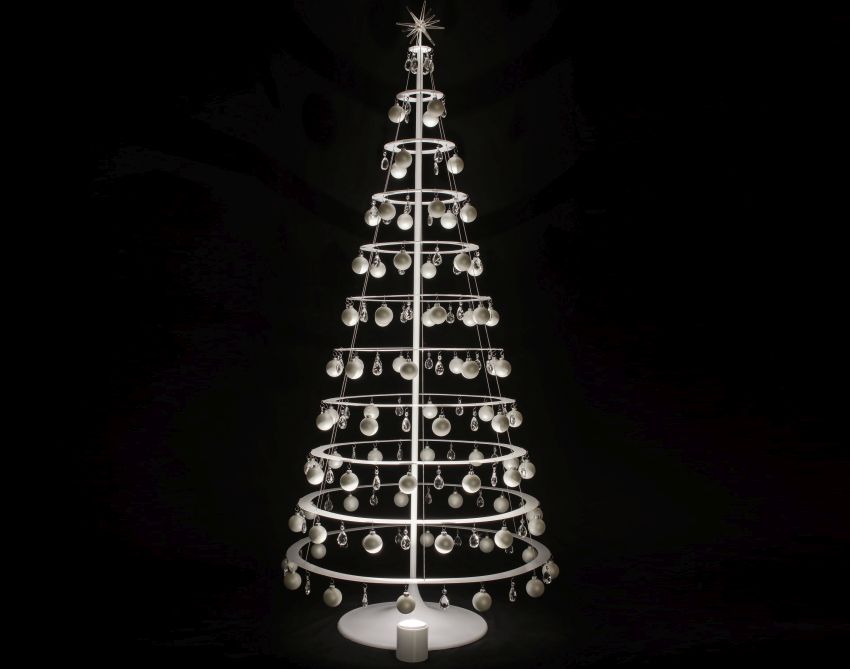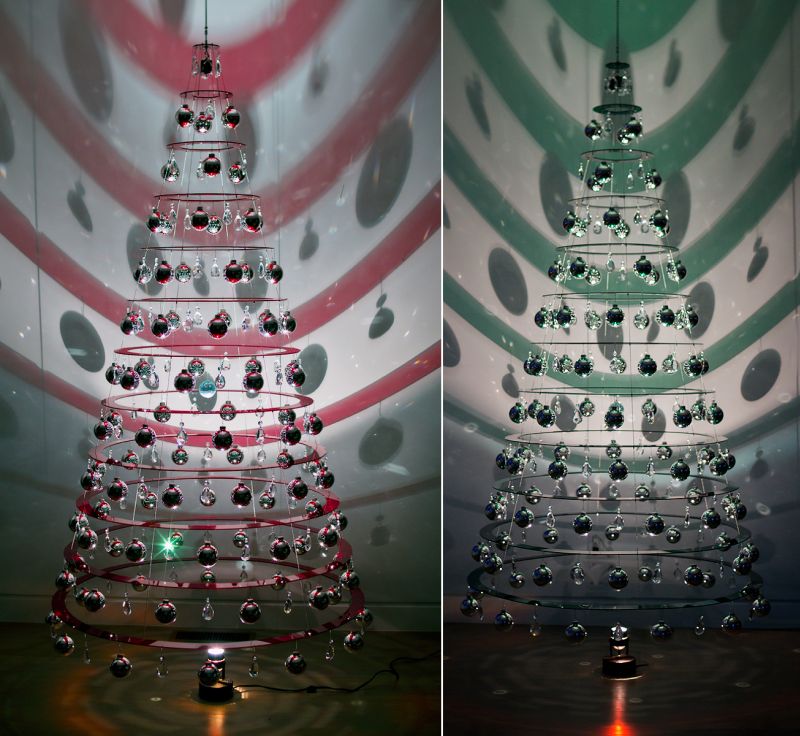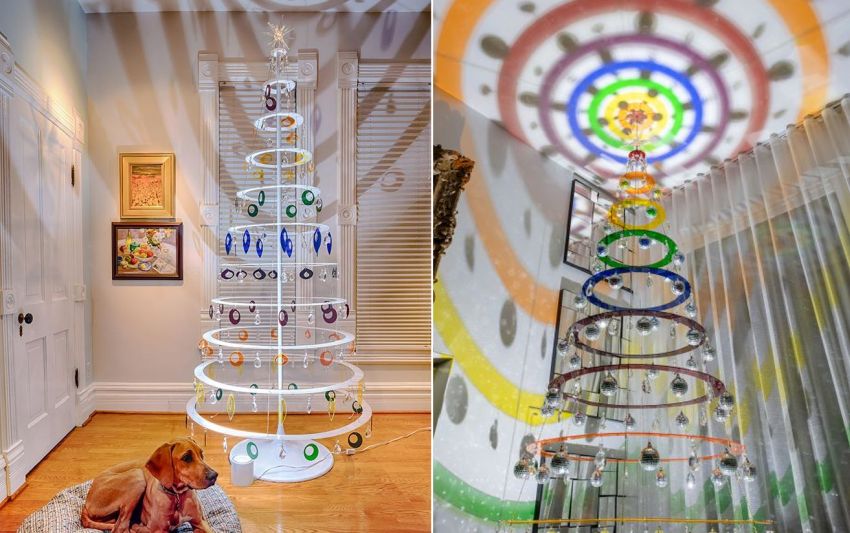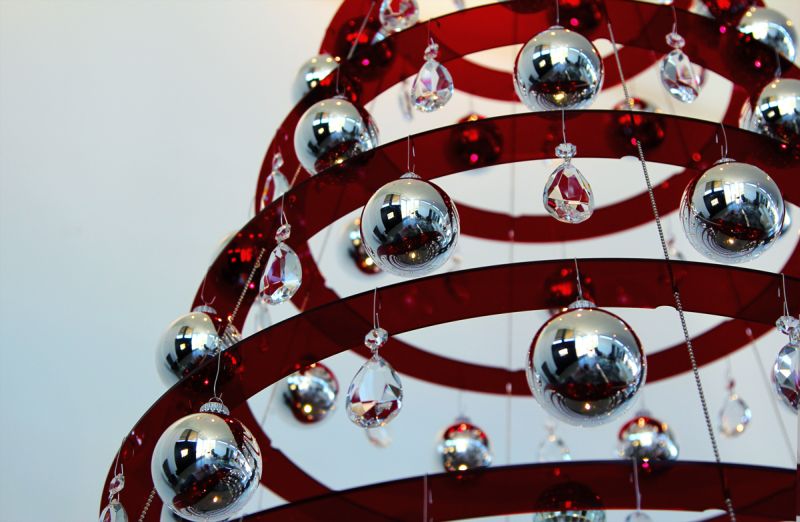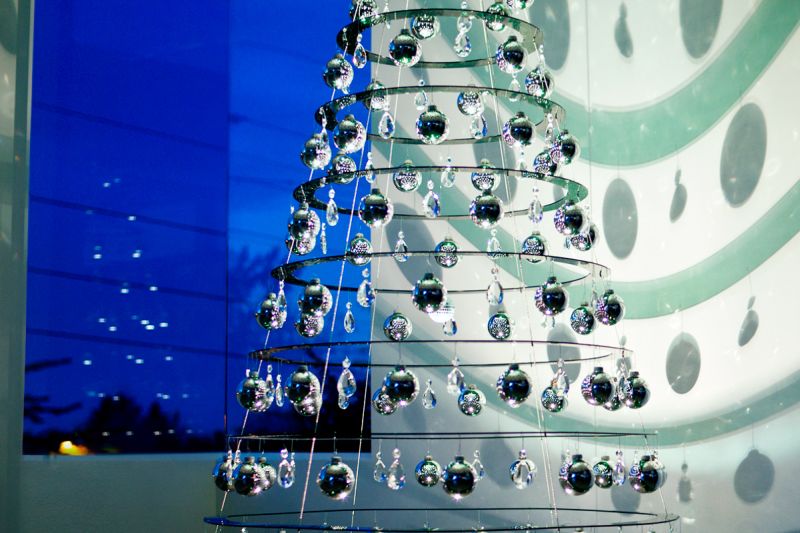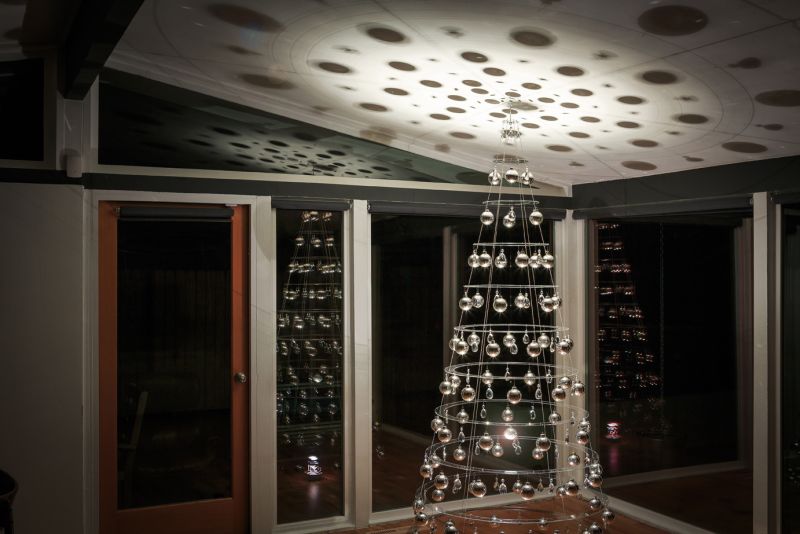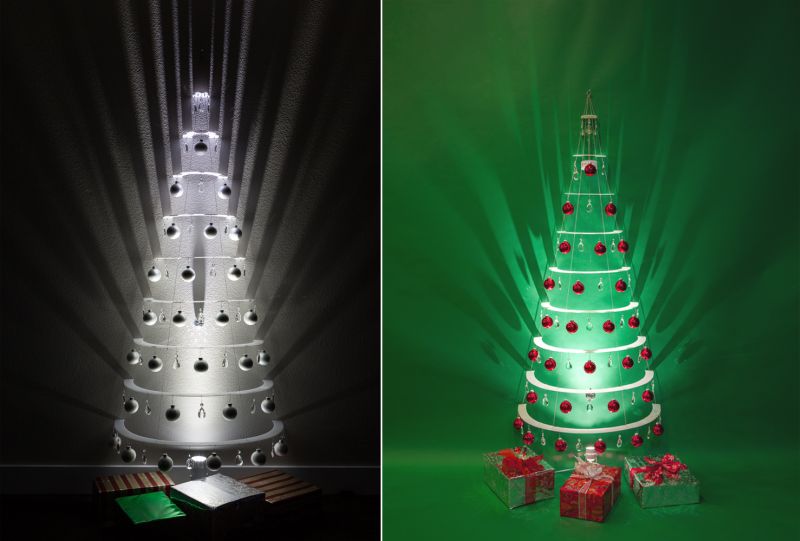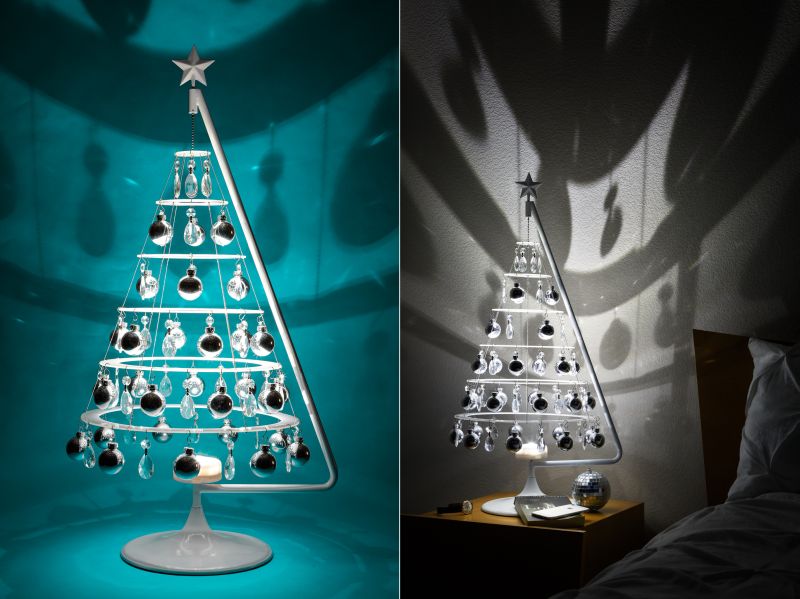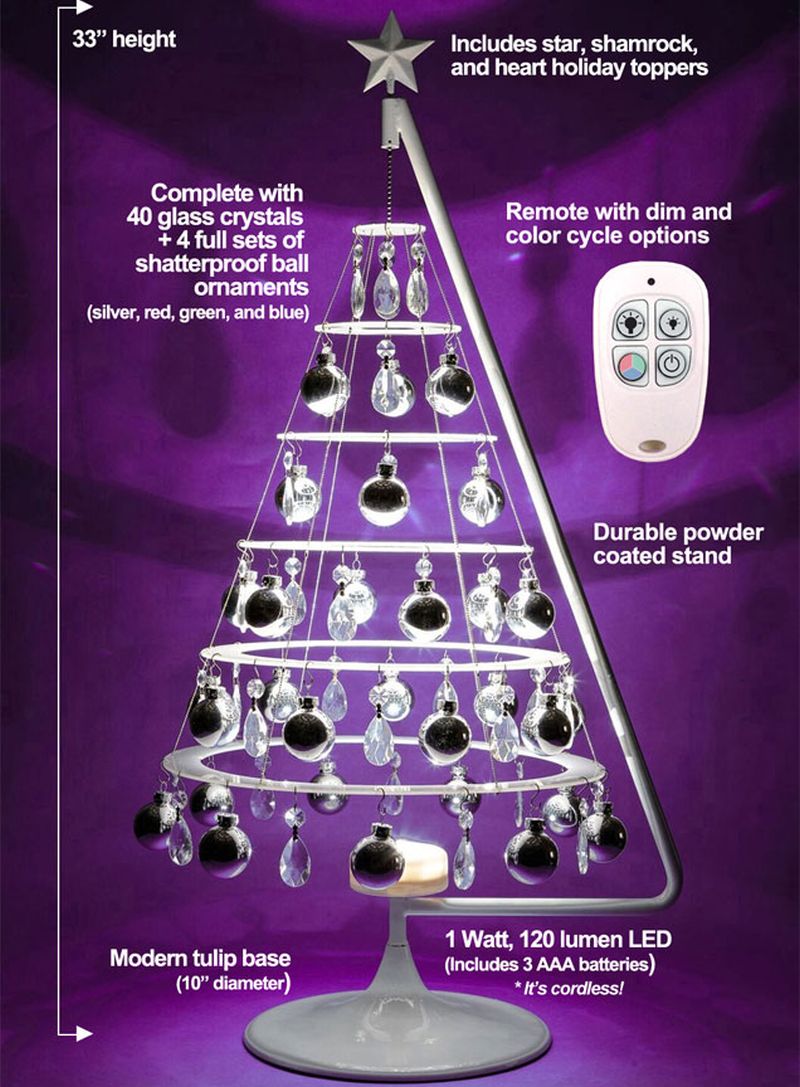 Via: Stuff