This unique natural stone washbasin is handcrafted out of a massive Diabas, beautiful dark stone with deep green, almost black shade. It is created by renowned Dutch artisanal sculptor Jan-Carel Koster who's sculptural gemstone bathtub was a big head turner.
This wall-mounted natural stone washbasin is made to fit in the corner of a washroom. The diameter of the washing area is approximately 30-40 cm and the stainless steel drain is tucked into the hollowed out stone. The stainless steel mounting is incorporated within the unit and the drain is processed in the wall, which not only makes the washbasin easy to install but also gives it a beautiful appearance.
Combining natural beauty with practicality, it is not just a washbasin but a masterpiece anyone would like to have in their bathroom.
Also Read: These Stone Faucets Bring Water Stream to your Bathroom
The handmade natural stone washbasin is available in various other types of stone and sizes to meet each customer's individual need.
Price: $5,660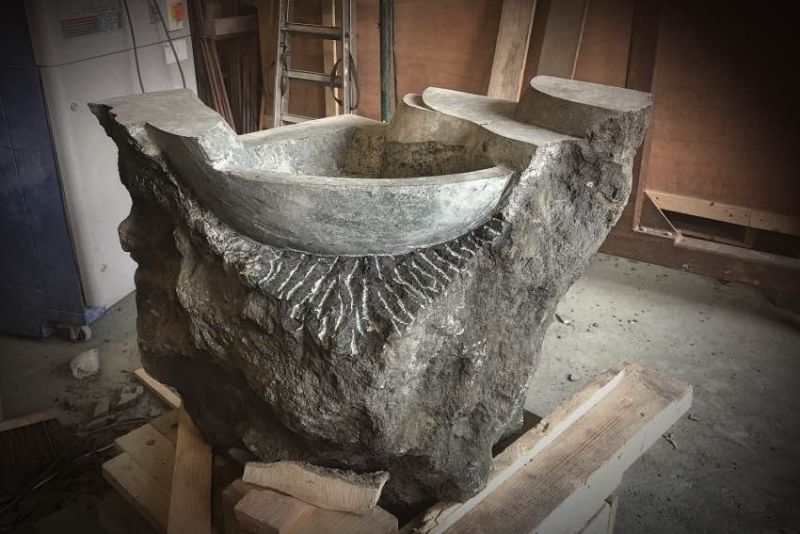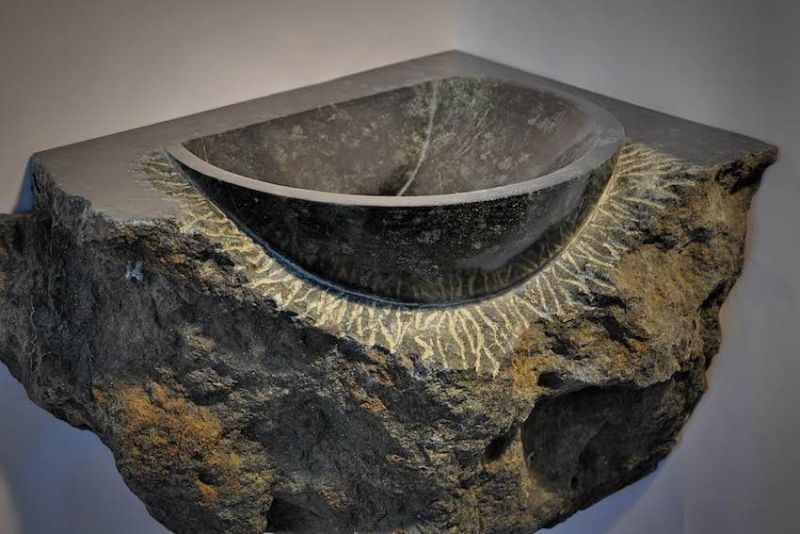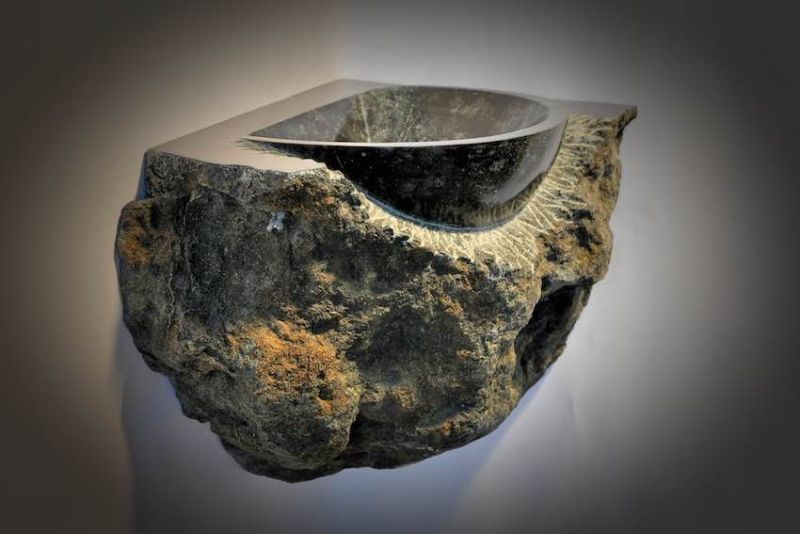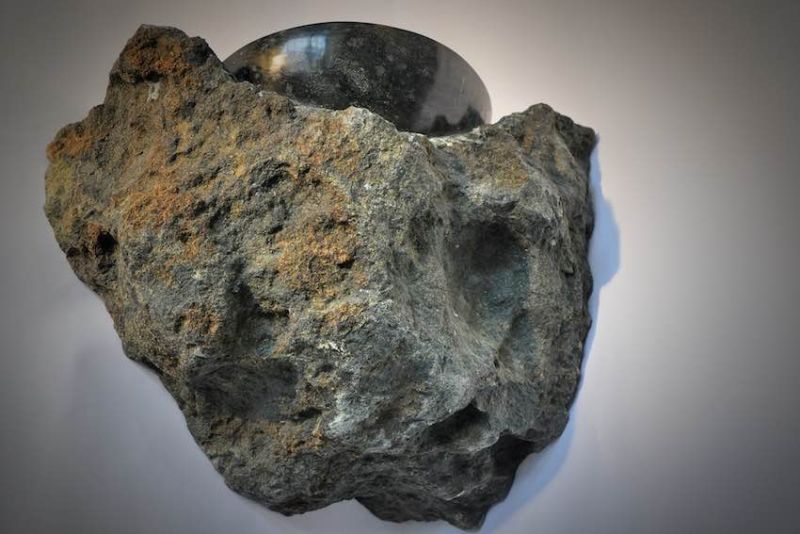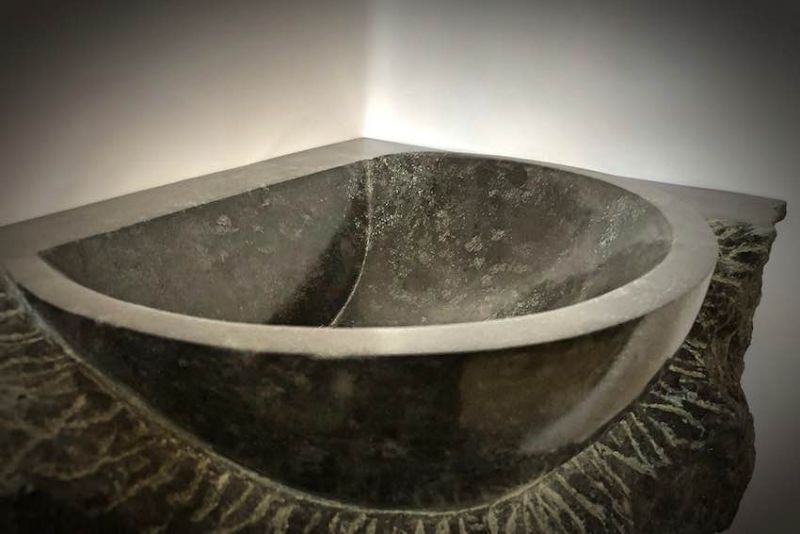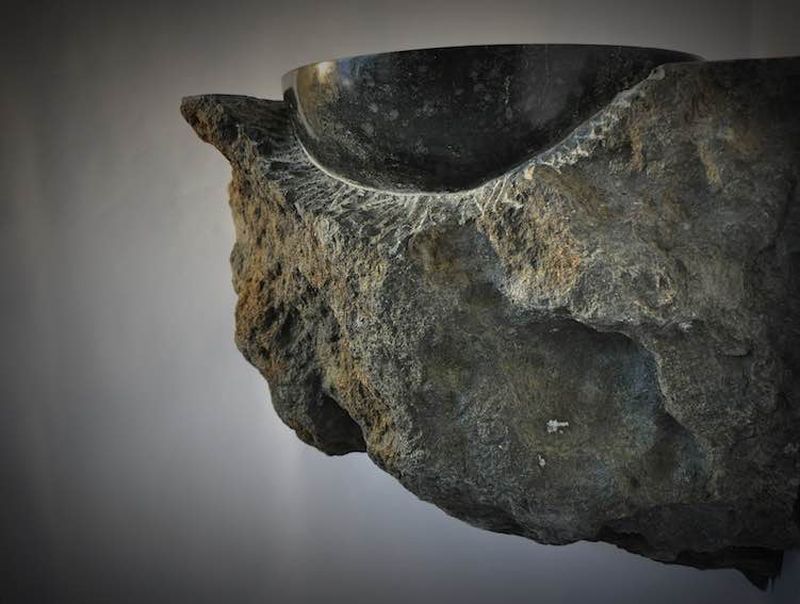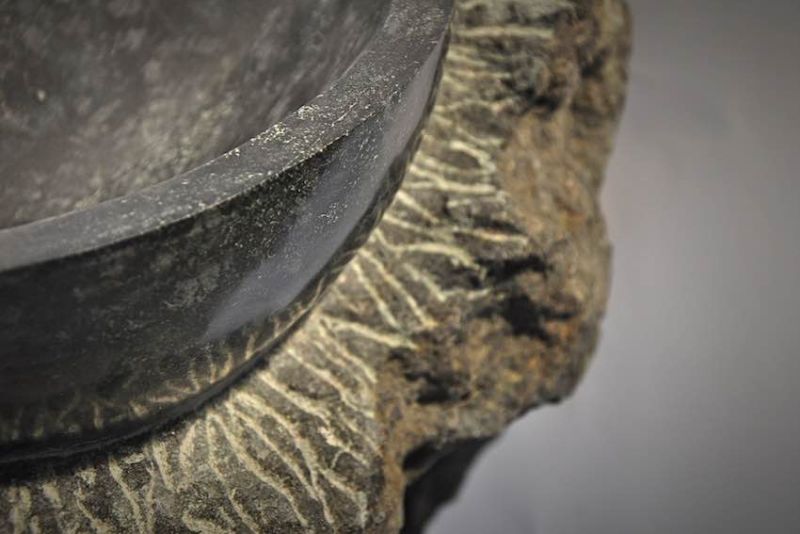 Via: ArchiExpo