Recycling waste material isn't a new concept but one that is constantly evolving. When it comes to recycling at home, people do not have many choices. Foreseeing the need of the hour, Maximilian Hansen of Nordwerk Design Studio published the construction manual of his upcycled armchair called MC 302 on his website. The manual is helpful for those who wish for a greener world.
This environment-friendly chair is identical to the upcycled cardboard chair MC 205, also designed by Maximilian. the new MC 302 is crafted with 10mm thick cardboard pieces which are first cut and then assembled into this stunning armchair.
The good news is that the construction manual is free for all. The studio has also given a green light to everyone to use the manual to make their chair and use it for commercial and non-commercial purposes.
Maximilian believes that publishing these manuals can help individuals, other companies, and organizations to have a positive impact on the environment by recycling waste materials. For this, the studio has also relinquished its revenue by giving away its plan to show that how serious it is about reducing wastage and creating a better tomorrow.
Also Read: This Recycled Pallet Throne is a Sculptural Chair by Anton Brunberg
The design studio focuses on paper-based, sustainable design and architecture with the motive to contribute towards making the world plastic-free. The studio is known for making cardboard furniture which has been featured in many exhibitions and summits.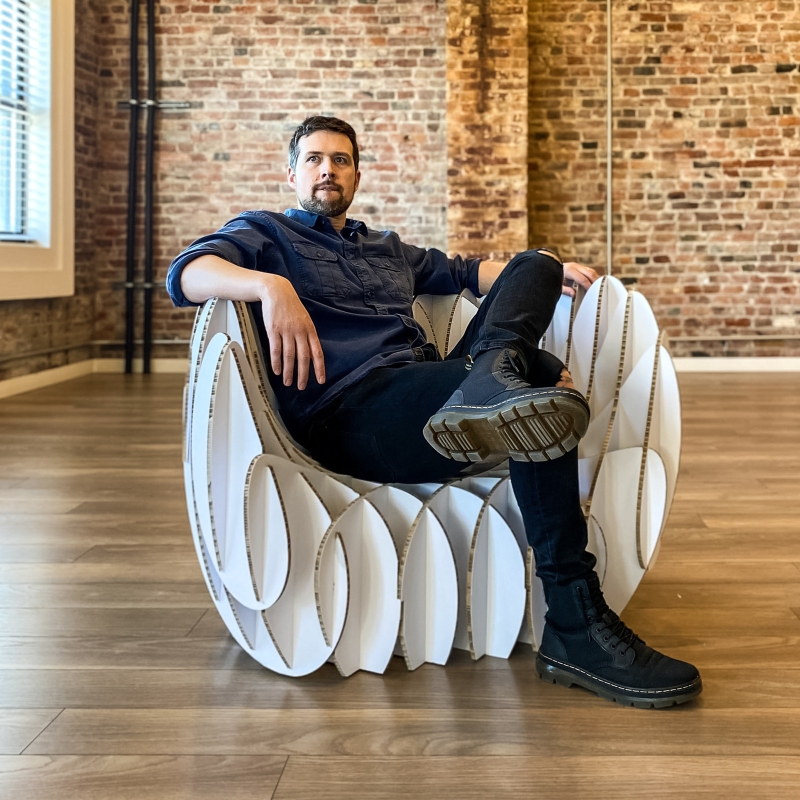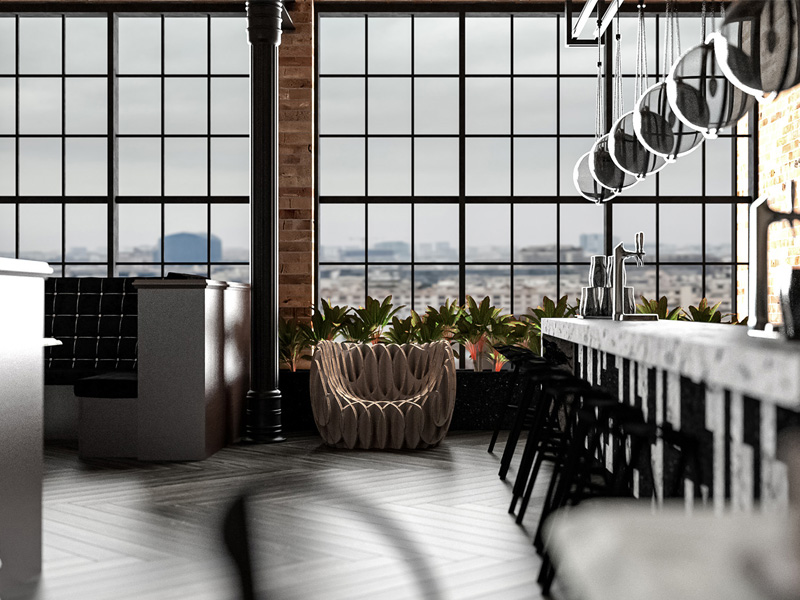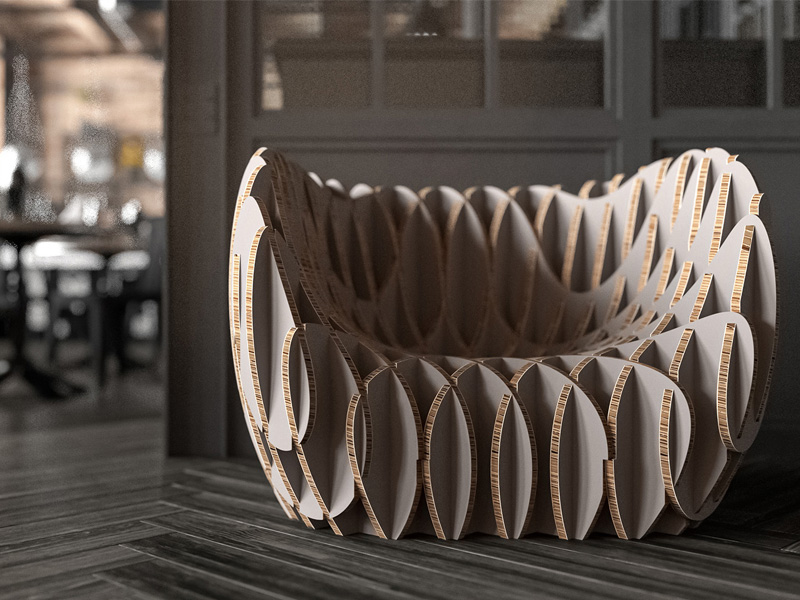 Via: upcycleDZINE