Ori Design Studio, the maker of multifunctional, robotic furniture solutions has debuted a transformable home office setup named Pocket Office. Just like its earlier products including Ori Pocket Closet and Cloud Bed, this one is also designed with the focus on providing more flexibility and functionality to users. When needed, you can easily expand it into a home office and hide it off for freeing up living space when not in use.
The Ori Pocket Office allows users to transform any room into a dedicated workspace with the push of a button. Each unit has an entertainment center on the outside, the user needs to slide it open to reveal a spacious workstation on the back.
Also Read: UKO Co-Living Space with Platform Bed, Hideaway Furniture in Australia
Its interior comes in two desk options – one for standing and one for sitting. Furthermore, there are storage and power sources, and enough room to place a standard size office chair and some extra monitors. After the user has finished the work for the day, the Pocket Office can be closed into a thin entertainment center, which completely hides the workstation.
Ori Pocket Office was developed to provide all the features of a dream corner office that can be tucked away seamlessly to allow a much-needed separation between work and life. It is currently available for purchase by real estate developers and owners in two sizes: medium (6-feet wide) and large (8-feet wide).
A new way to make room for the workday, the Pocket Office is a full-sized office that can be built or retrofitted into any apartment—effortlessly multiplying square footage without expanding the floor plan.https://t.co/gFOdaNpoTR pic.twitter.com/wO7vFgbejQ

— Ori (@ori_living) November 12, 2020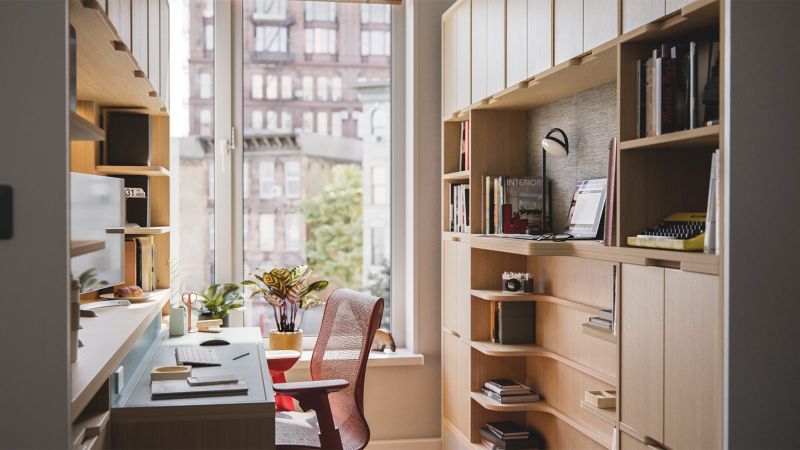 Via: PressRelease