If watching spectacular Northern Lights has always been in your bucket list, your dream can come true with stunning Panorama Glass Lodge. Created by ÖÖD House, this stunning Iceland lodge has two luxury glass cabins that are specifically built to let guests enjoy breathtaking views of Northern Lights, as well as the sweeping views of Icelandic landscapes from the comfort of their bed.
The front section of the cabin is completely encased in glass, exposing interior to the natural spectacle of this snowy remote location. On the other hand, the rear part contains an open kitchen, sitting area, and bathroom. This section is entirely clad in thermally modified ash. The rich and warm tones of the ash wood are used in flooring and some furniture units too.
ÖÖD House aimed to create these 236-square-foot cabins that are both comfortable and functional for such a harsh winter environment. The front glass section includes "warm glass" that works by using electric currents and metal oxides to one side of the glass. This way the walls maintain heat within the cabin and also melts off snow and ice around it.
The anti-condensation properties of the cabins further ensure that the guests get a clear view of the sky while lying down on the bed. Hence, perfect for star-gazing at night. Plus, the open space interior maintains an airy and comfy vibe of the cabin, despite having a small space.
Also Read: Iceland Cliffside Retreat takes living on the edge to next level
But this doesn't mean that the cabin lacks storage. There are enough drawers under the bed for putting clothes, and other cabinets to accommodate the luggage of the visitors. Furthermore, if you feel the need for privacy or want to block light in summer months, there are curtains around the cozy bed for that purpose.
Both cabins also have an outdoor hot tub to relax your body and mind in the perfect snowy environment. You can book these cabins through Panorama Glass Lodge and enjoy a perfect vacation with your partner in Iceland.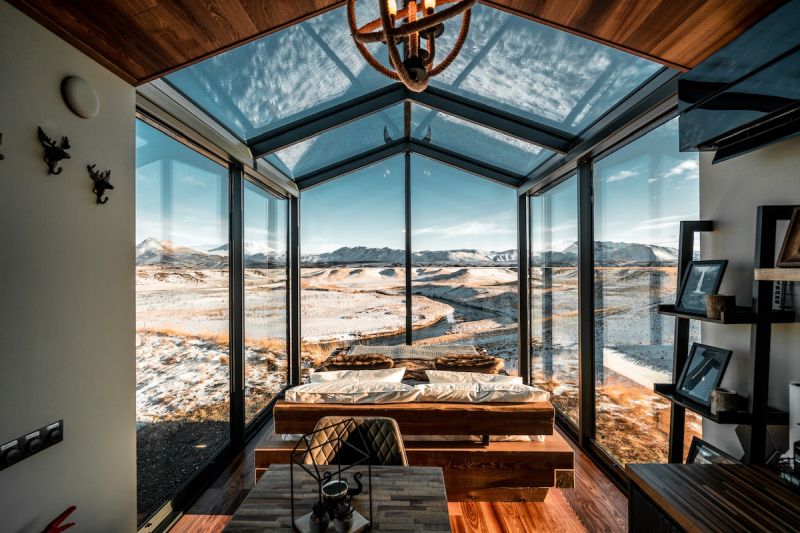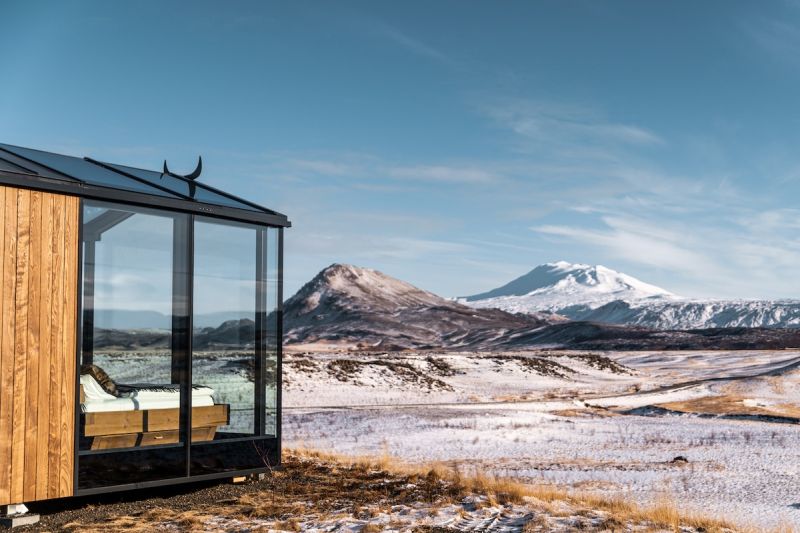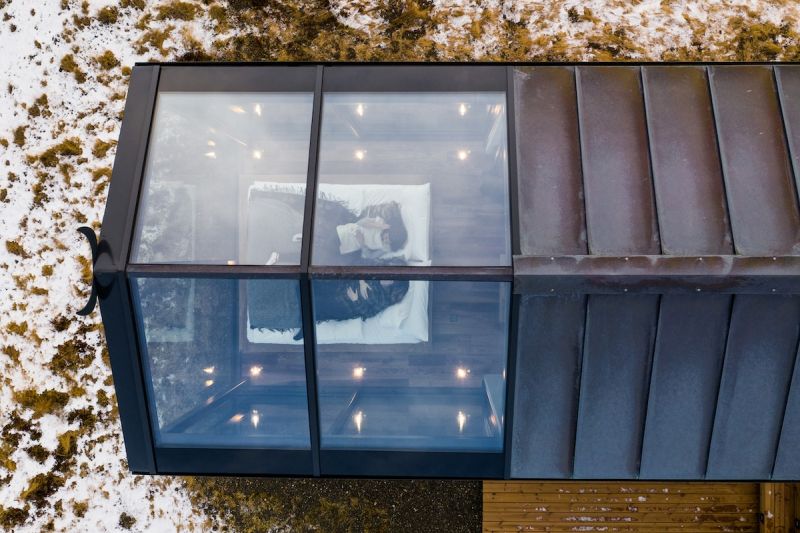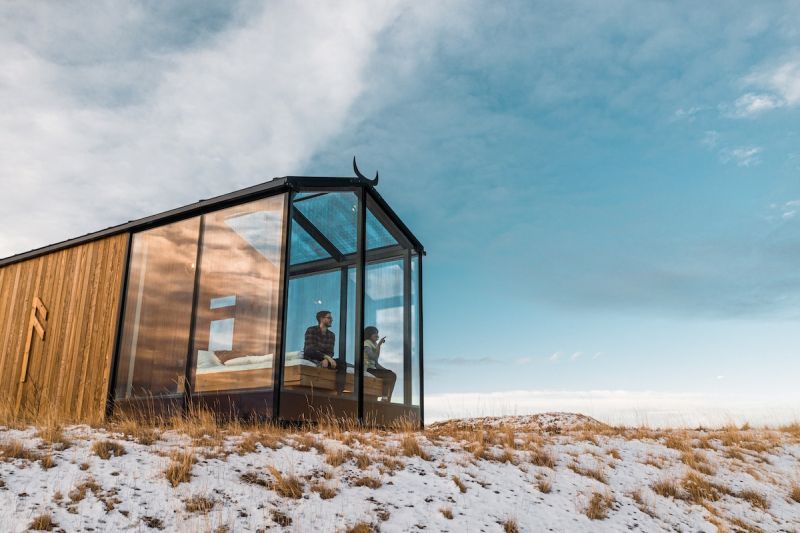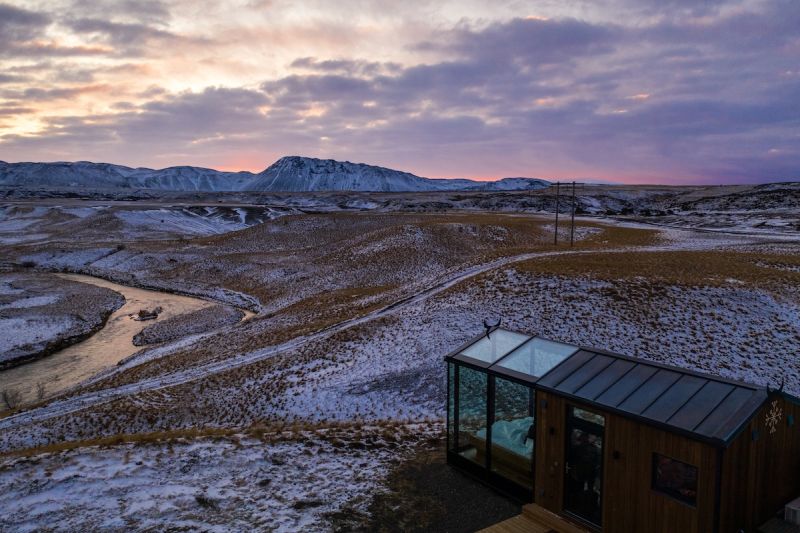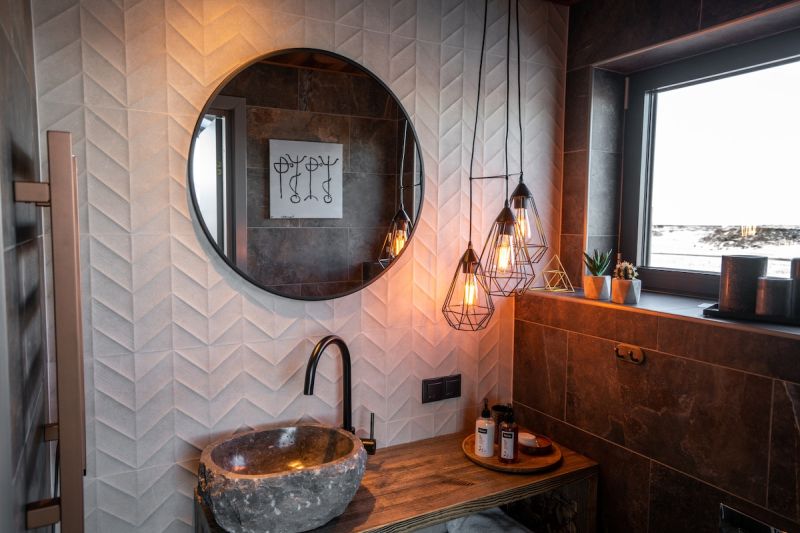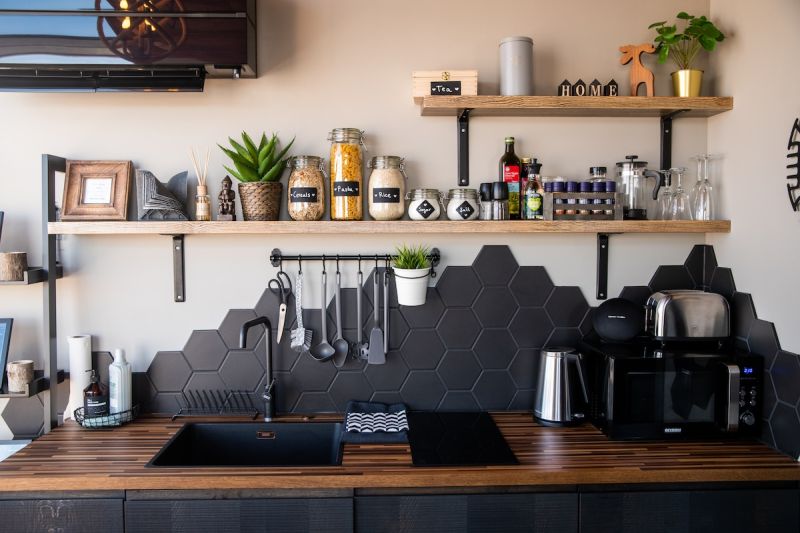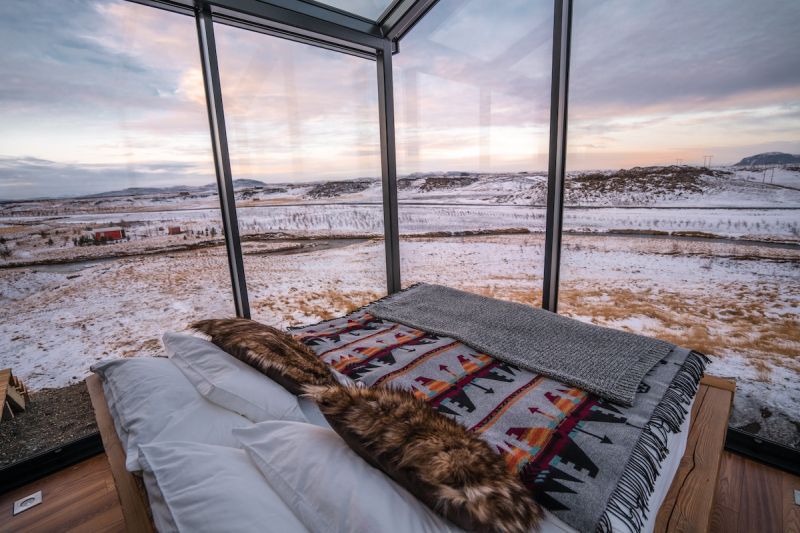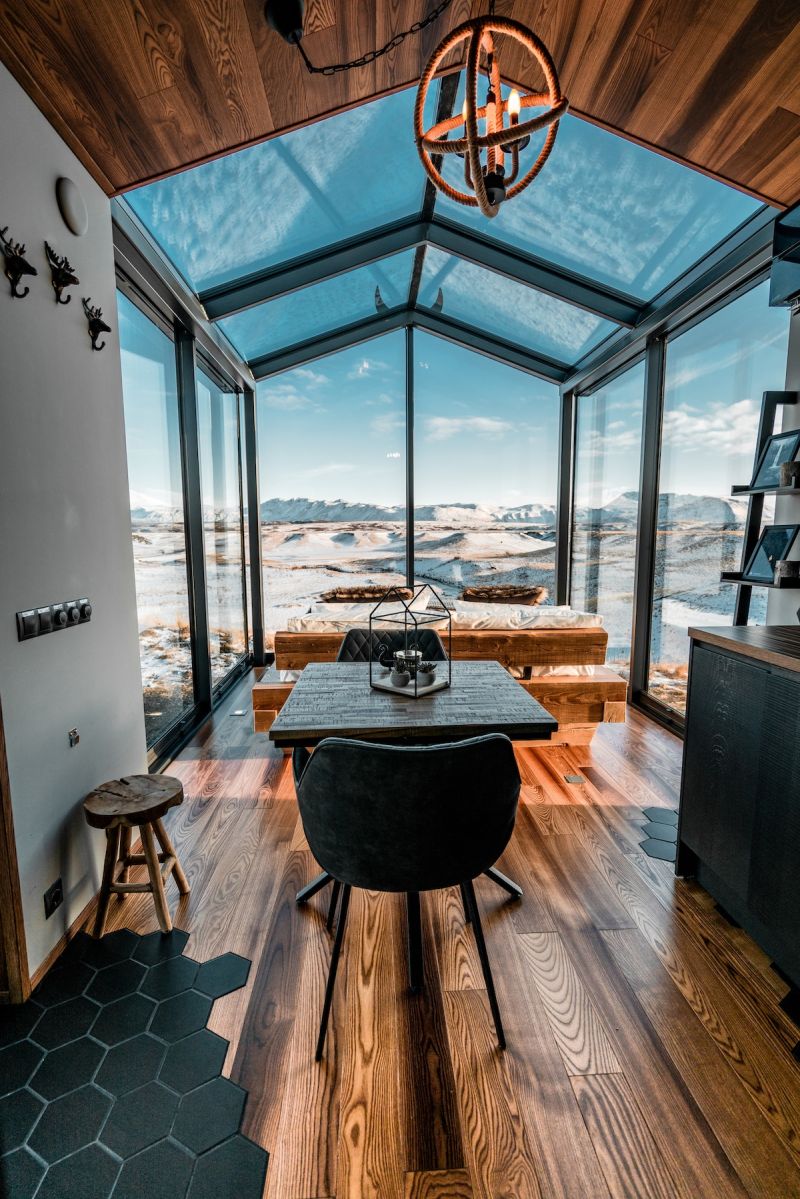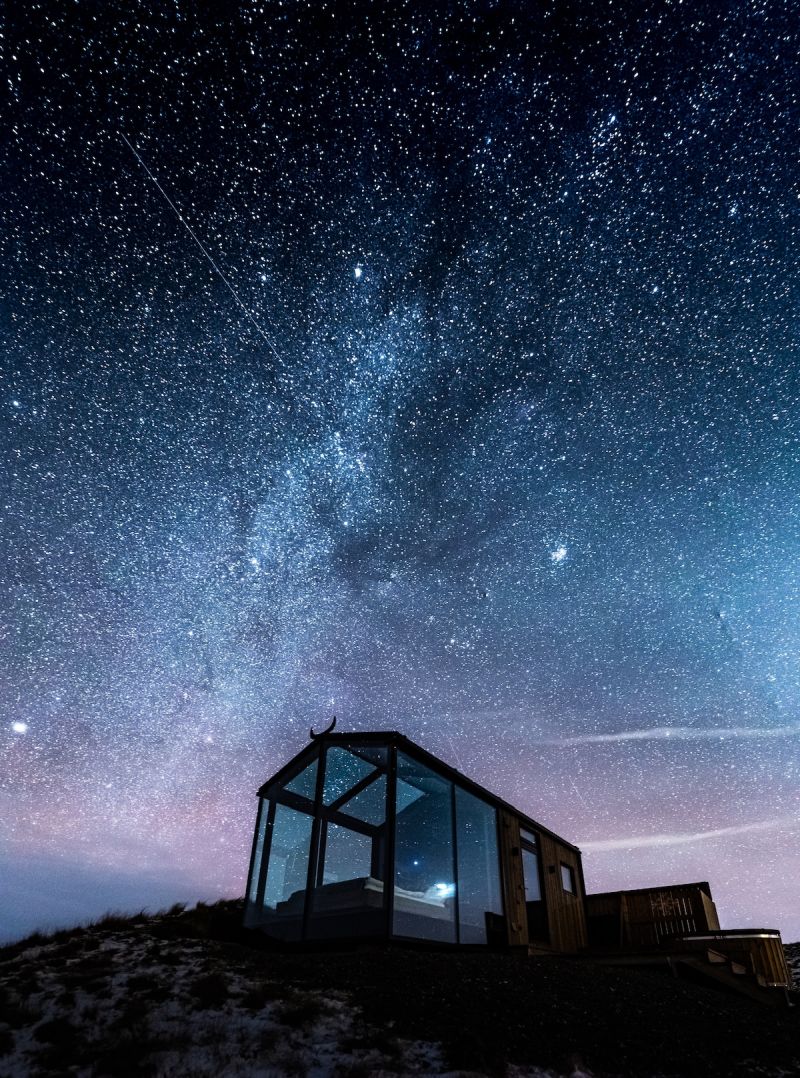 Via: Curbed