The kitchen is probably one of your favorite areas in the house. After all, it's where you spend a lot of your time cooking and preparing meals. So, it's no surprise that you want your kitchen to look its best.
If you think your kitchen needs a makeover or you're planning to build a new one for your home but aren't sure where to start, take inspiration from these popular kitchen design styles for 2022. From sleek and minimalistic designs to fun and colorful themes, there's something for everyone. Read on to find seven of the most interesting and popular interior design styles you must consider to spruce up your kitchen.
Coastal charm
If you love the beach, then this theme is perfect for you. Coastal kitchens are all about creating a relaxing, invigorating, and serene atmosphere. Think of muted colors, natural materials, and plenty of greenery. For instance, you can paint your walls in a light blue or green shade. Walls in these colors have a calming effect that can help you feel more relaxed in the kitchen.
The use of natural materials like wood and rattan for countertops, cabinets, and shelves is preferred in this style. These materials will give your kitchen an earthy, organic, and aesthetically warm appeal. As for the accessories, opt for those with nautical motifs such as starfish, anchors, and seashells.
Don't forget to add some greenery. Place a few potted plants around the room to help freshen up the space. These elements will help bring the outdoors in and make your kitchen feel like a travel destination.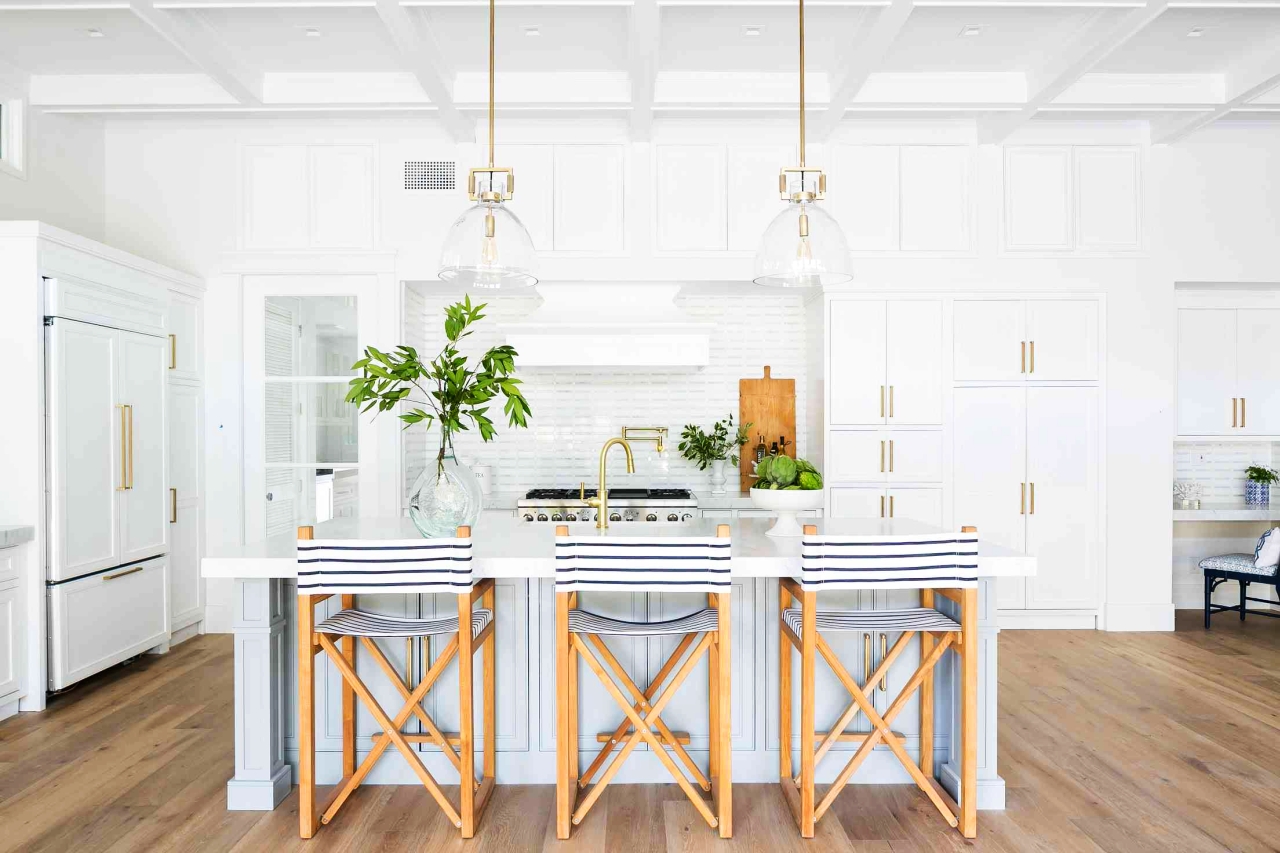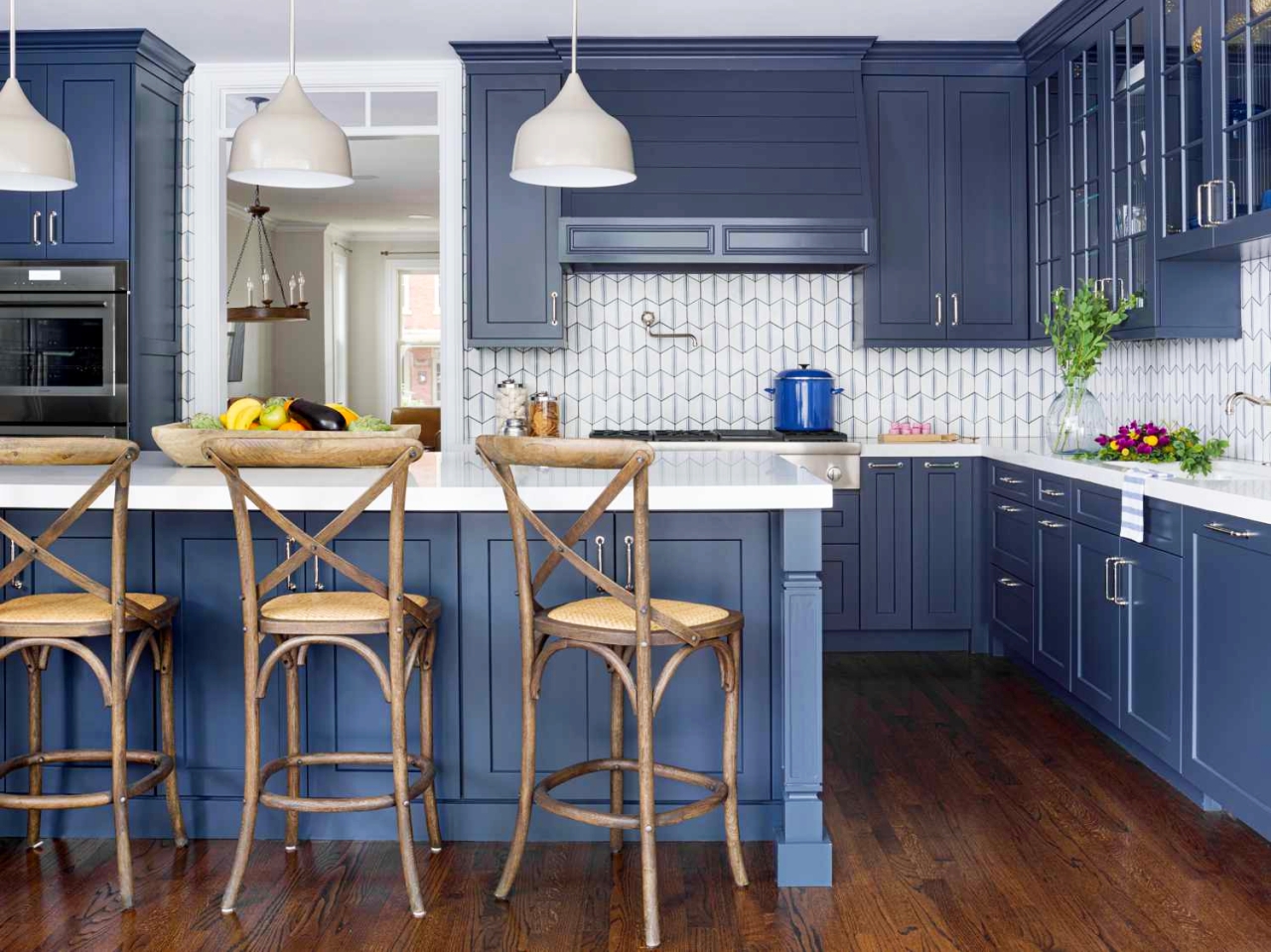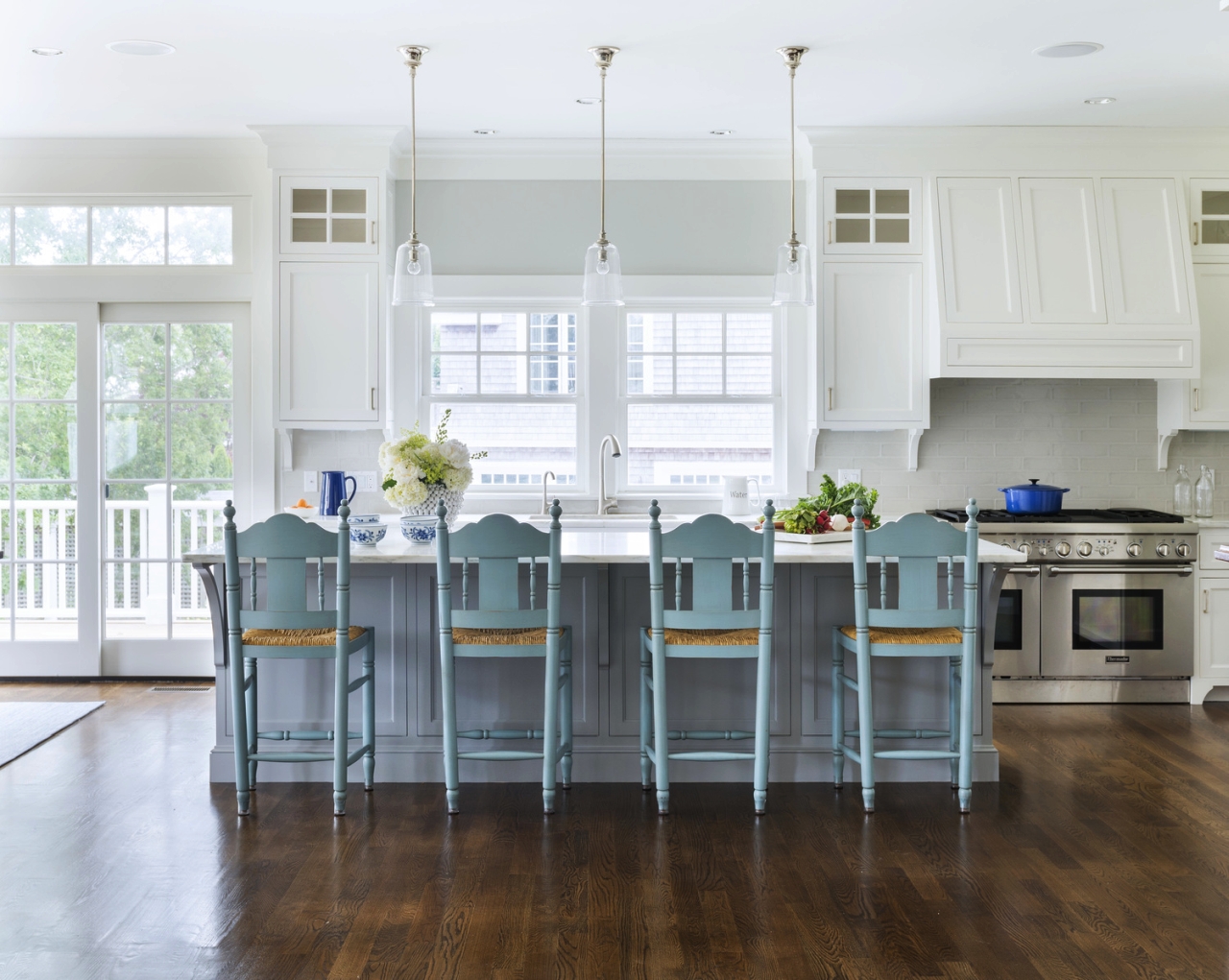 Scandinavian simplicity
Scandinavian kitchens are all about simplicity, functionality, and minimalism. This style is perfect for small kitchens as it makes the space appear bigger and brighter. Start by painting your walls white or light grey. These colors will help reflect light and create the illusion of a more spacious room.
Use simple and clean-lined furniture pieces as they can help make the room feel more open and organized. For cabinets, you should opt straight lines without any intricate details. You should also keep the decoration to a minimum. A few simple pieces of pottery or some greenery will suffice. In essence, the Scandinavian kitchen style is all about keeping things simple and uncluttered.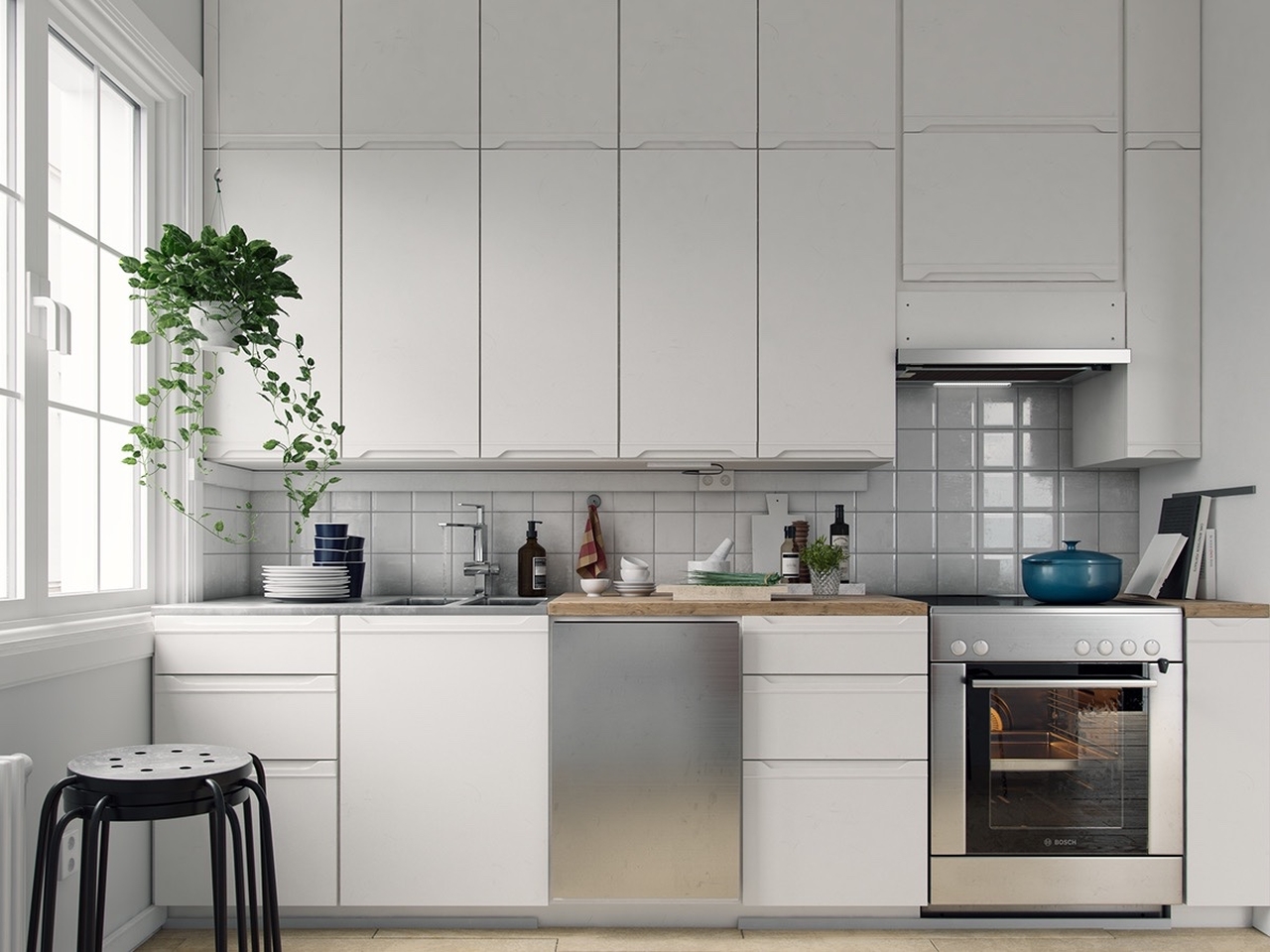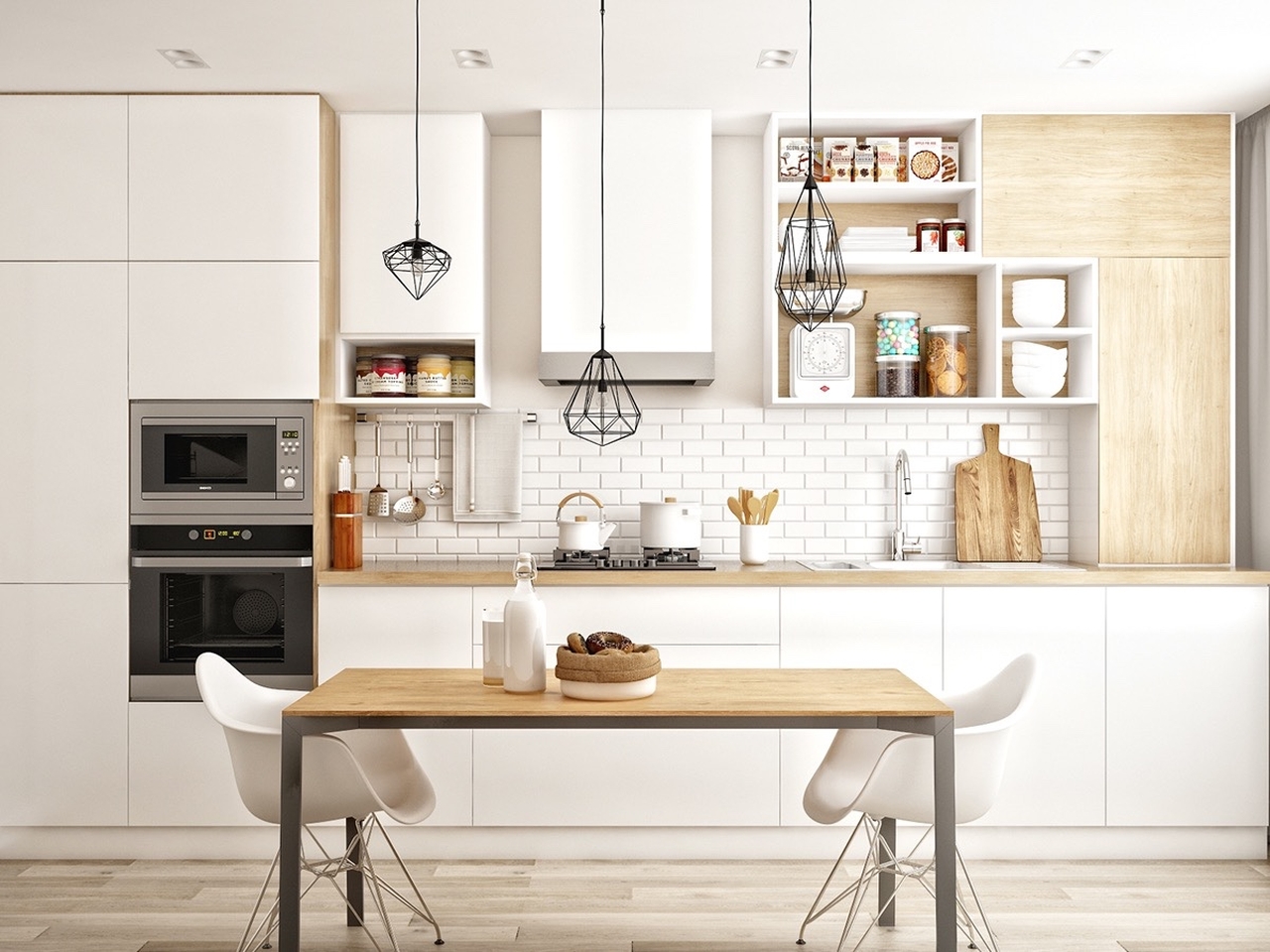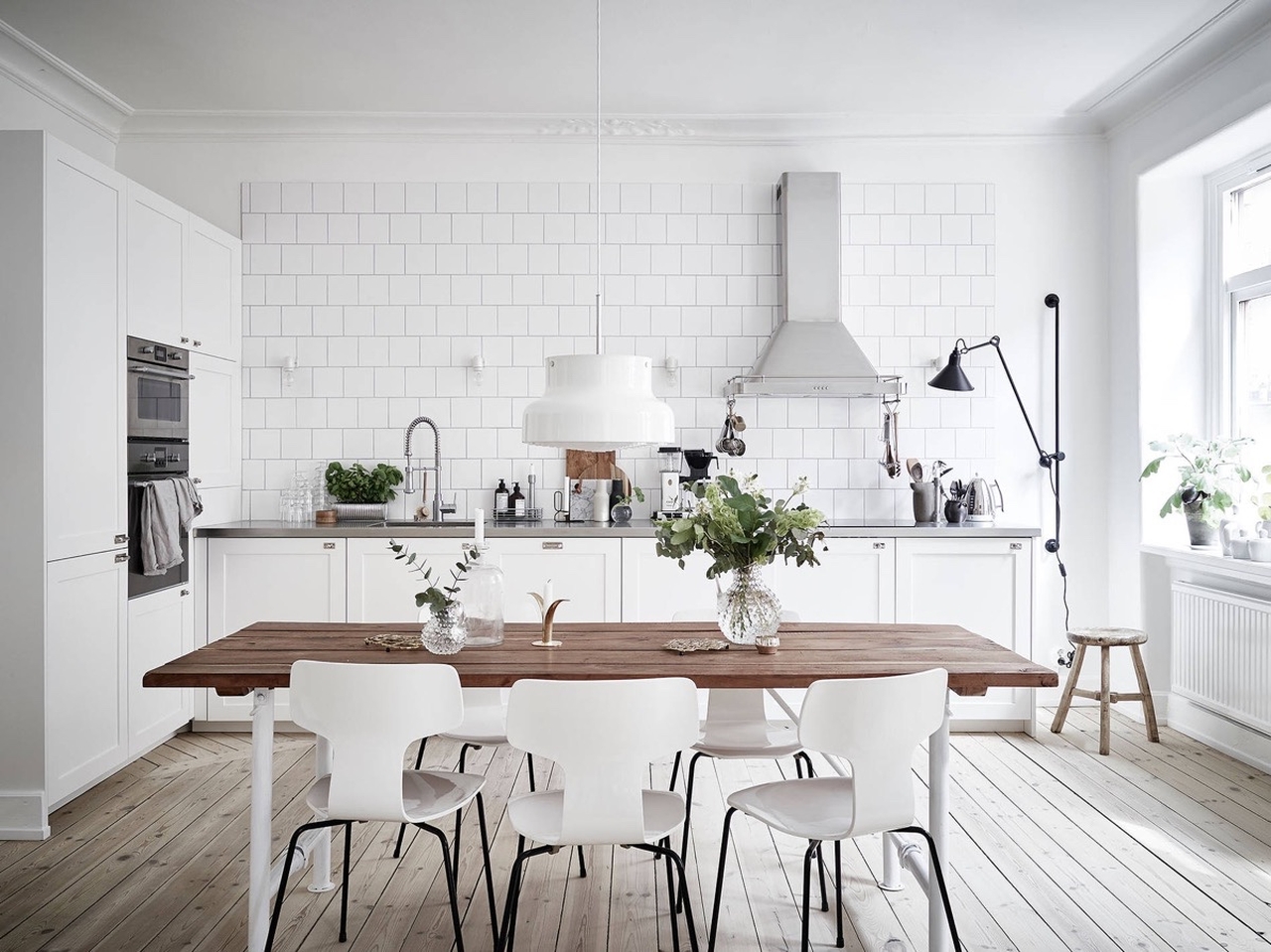 Industrial glam
The industrial design style combines raw materials like exposed brick and metal with sleek detailing to create a stylish and modern appeal. You can use metal shelves to store your dishes and glass cabinet doors to showcase your best cookware. You can also go for an all-white kitchen with marble countertops and stainless-steel appliances.
Install some industrial-style lighting fixtures such as pendant lights or track lights. This adds visual interest to your kitchen and has a more dramatic effect. As for the flooring, opt for concrete or stone tiles. You can spill some glamour with gold or brass details to complete the industrial glam theme.
This idea is perfect for those who want a chic and modern kitchen without sacrificing function. Just don't go too over the top with these elements. The key is to strike a balance between the two styles. After all, the goal is to create a beautiful and functional space for you to enjoy.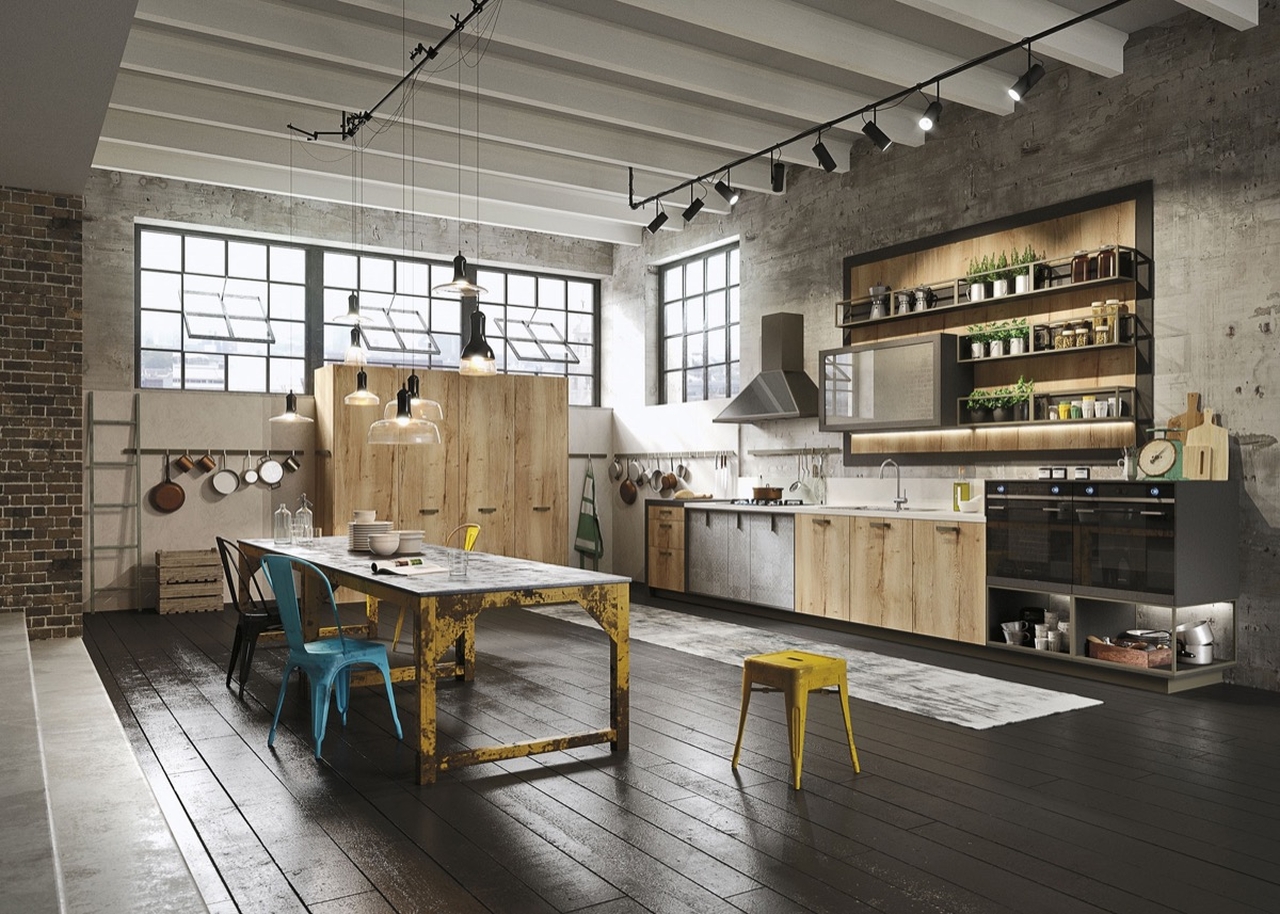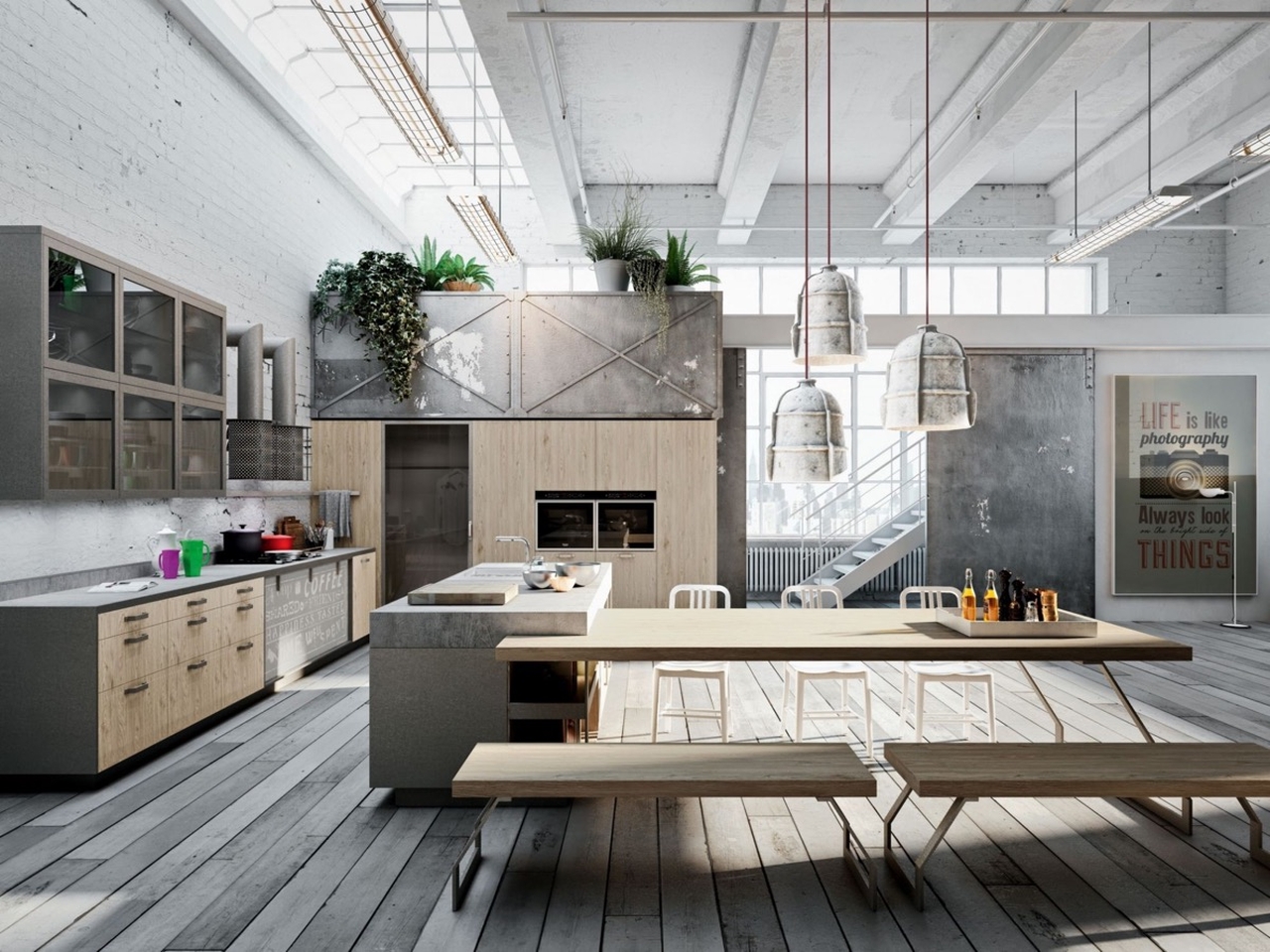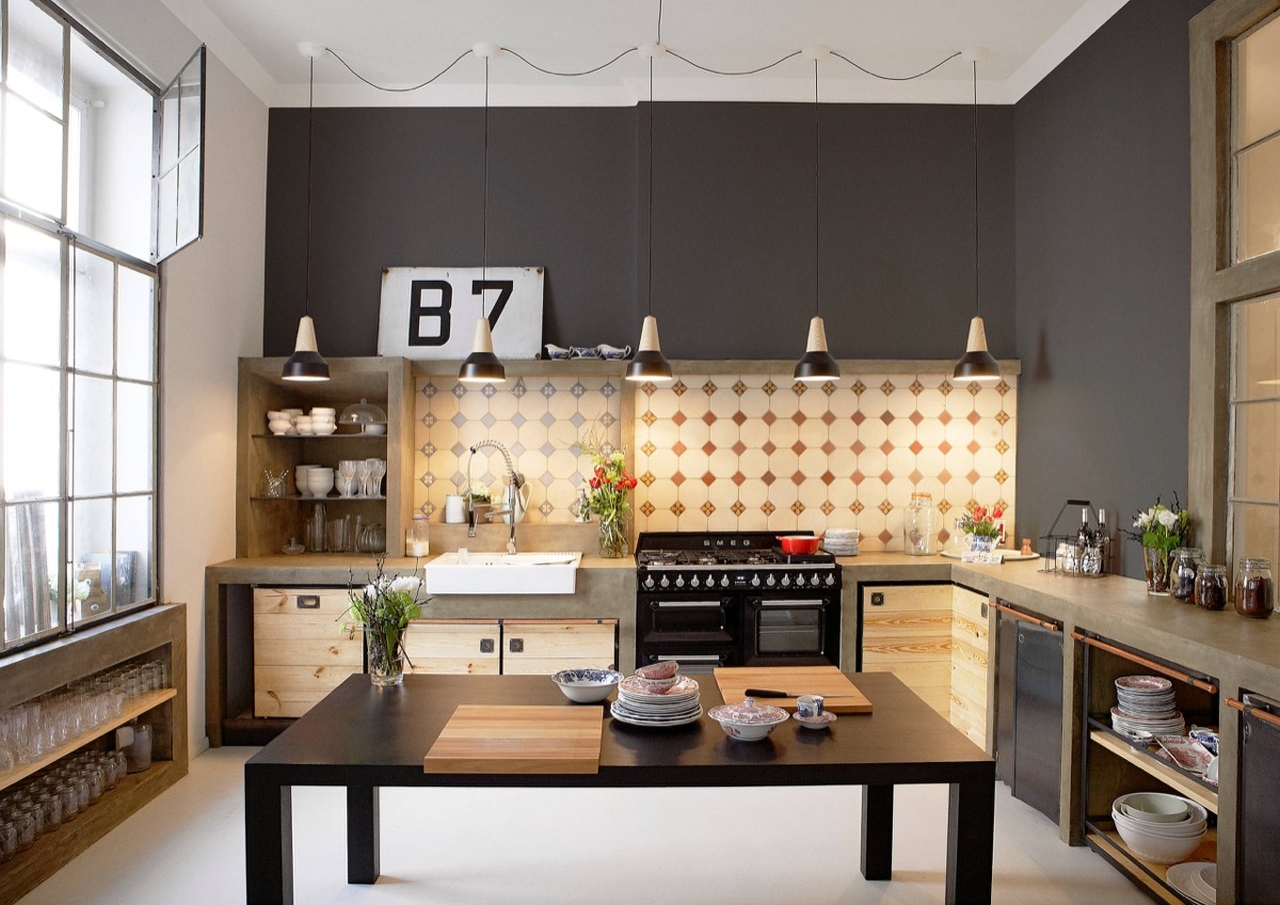 French country bliss
Bring some homey and country charm into your kitchen with rustic details like painted cabinets and old-fashioned hardware. You can also use distressed wood for the floors and exposed beams for the ceiling. As for the color palette, stick to earth tones like brown, green, and gray. Adding floral accents is a great way to achieve a shabby chic look of the French Country style.
You can use a vase of fresh flowers as a focal point or hang a tea towel with a floral pattern. To finish off the country chic vibe, you may also add some vintage-style furniture. Such pieces include a farmhouse table and chairs or a distressed dresser. This style is perfect for those who want a cozy and inviting kitchen with a charming country touch.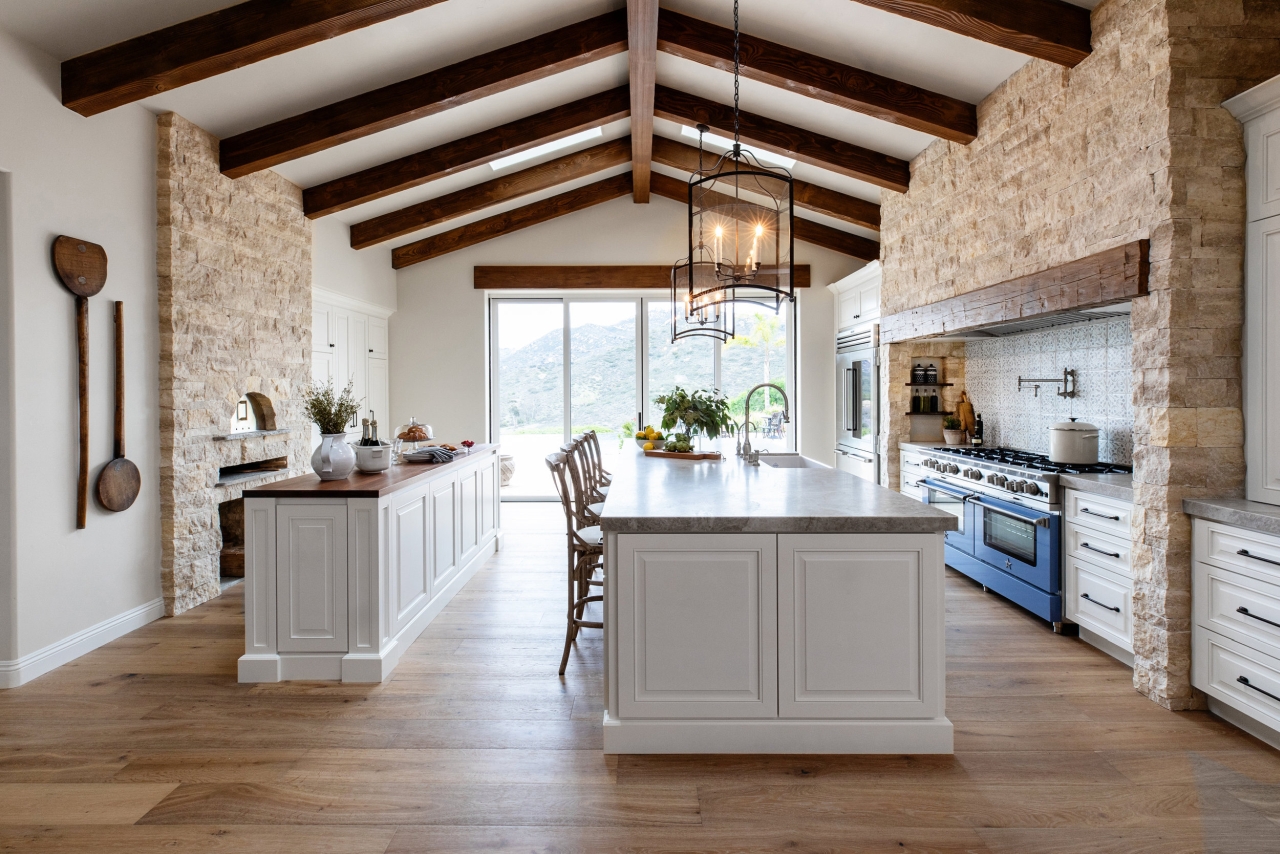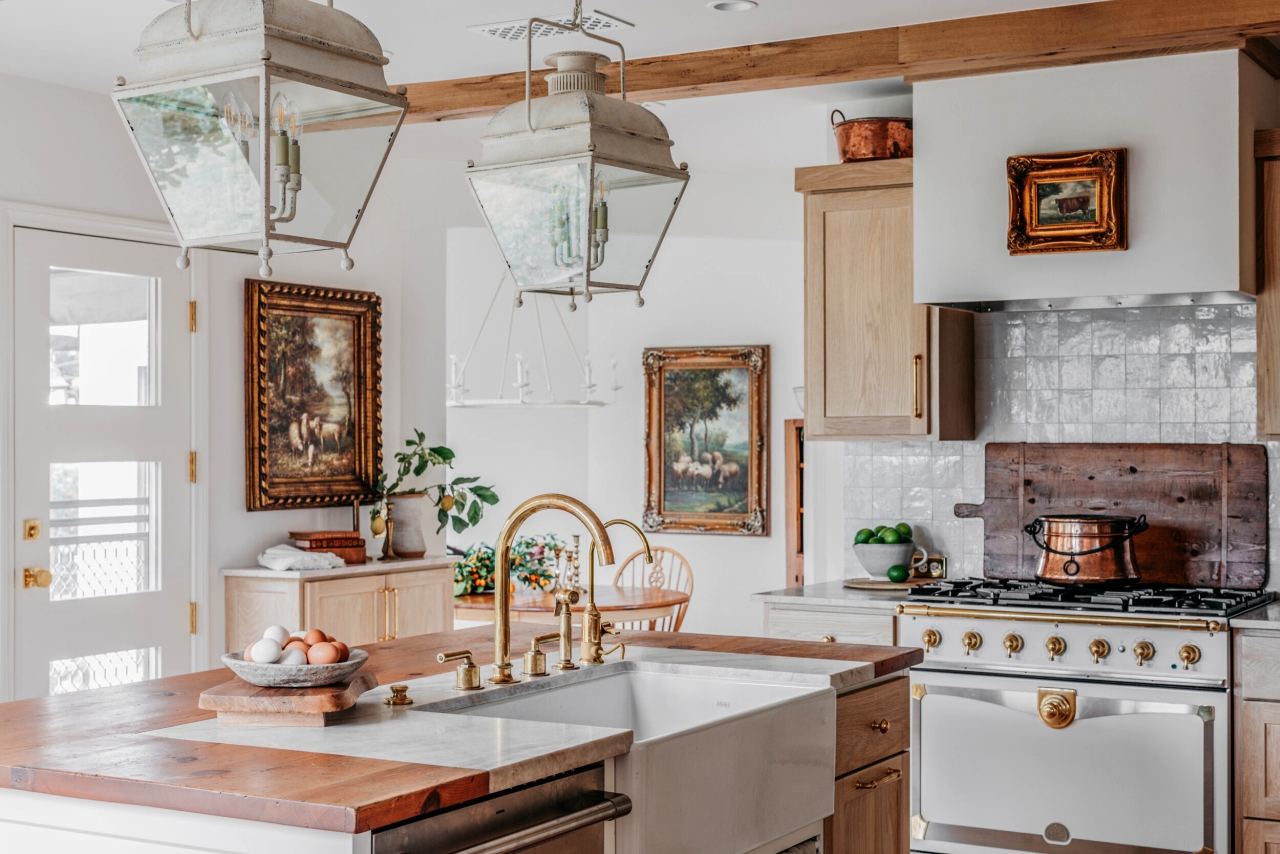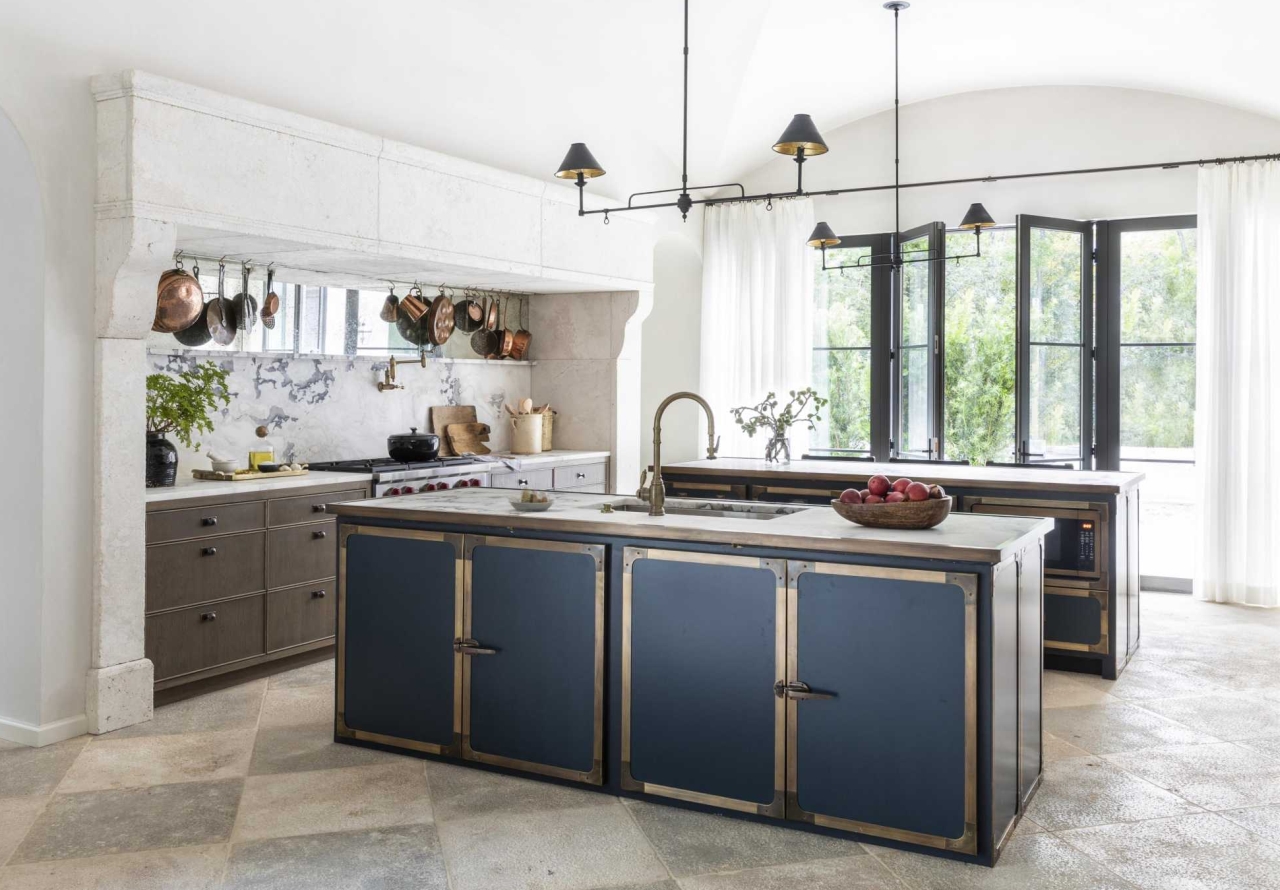 Timeless traditional
This kitchen trend never goes out of style. Traditional kitchens exude elegance and luxury. They are usually large and formal, with plenty of space for entertainment. To achieve this theme, you can paint your walls in rich and warm colors such as burgundy or forest green.
Use marble or granite countertops and backsplash, brass hardware, and ornate light fixtures. As for the floors, you should opt for stone or tile in a herringbone or chevron pattern, or you can choose hardwood floors. Moreover, you can add some velvet curtains and an antique rug to make it cozier.
Typically, this kitchen style has ornate details like carved wooden cabinets with or without glass doors, stained glass windows, and wrought iron fixtures. Traditional kitchens are all about opulence and grandeur, therefore, if you want a kitchen that makes a style statement, this is the perfect theme for you.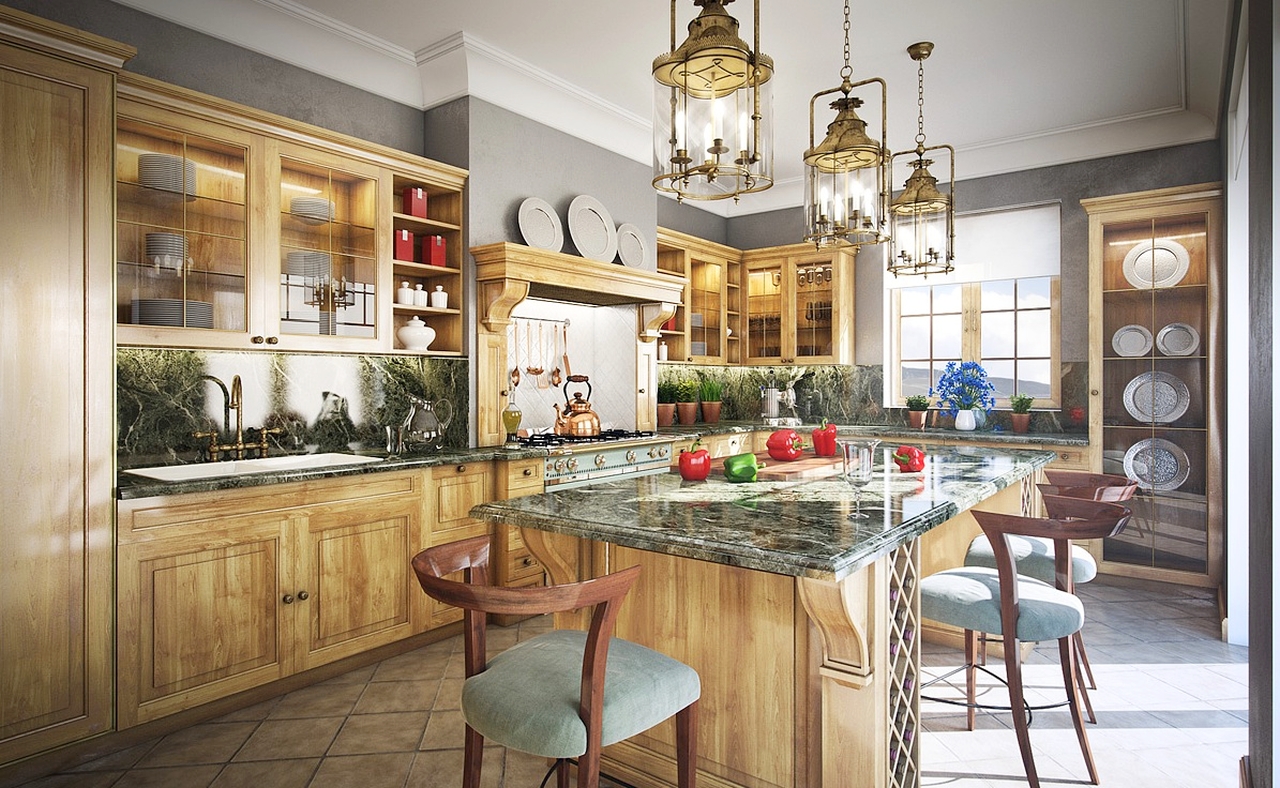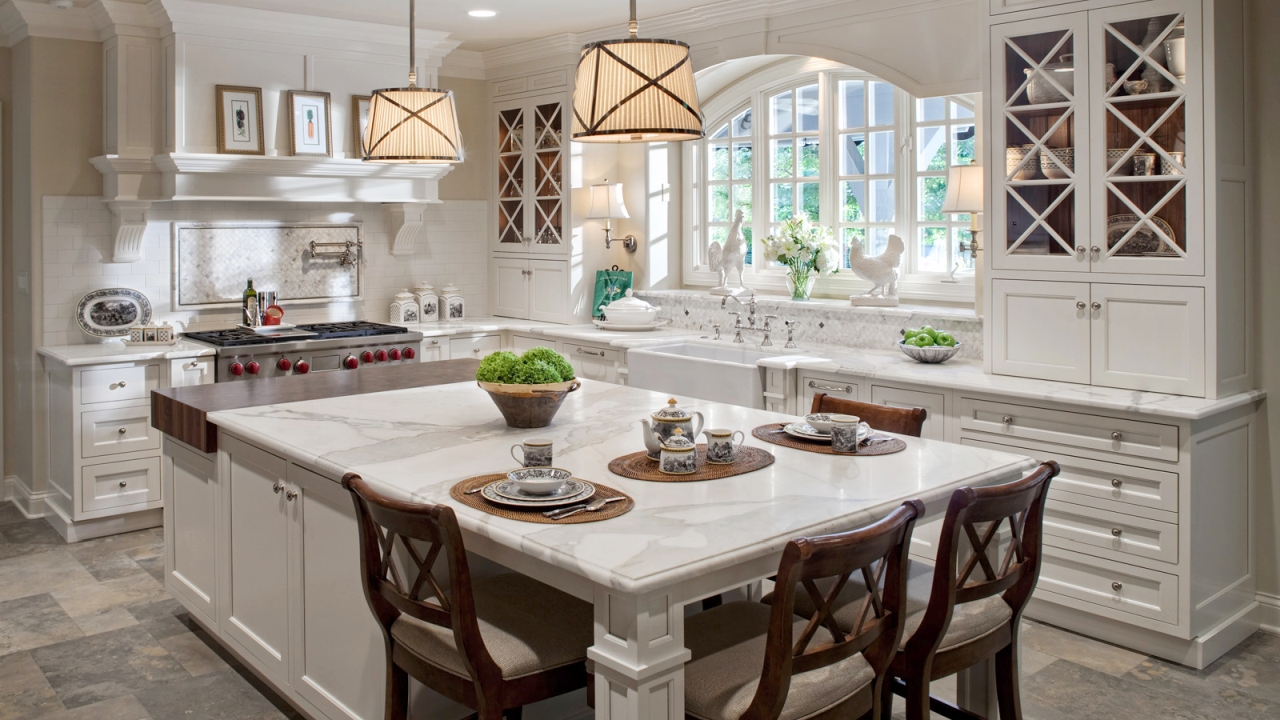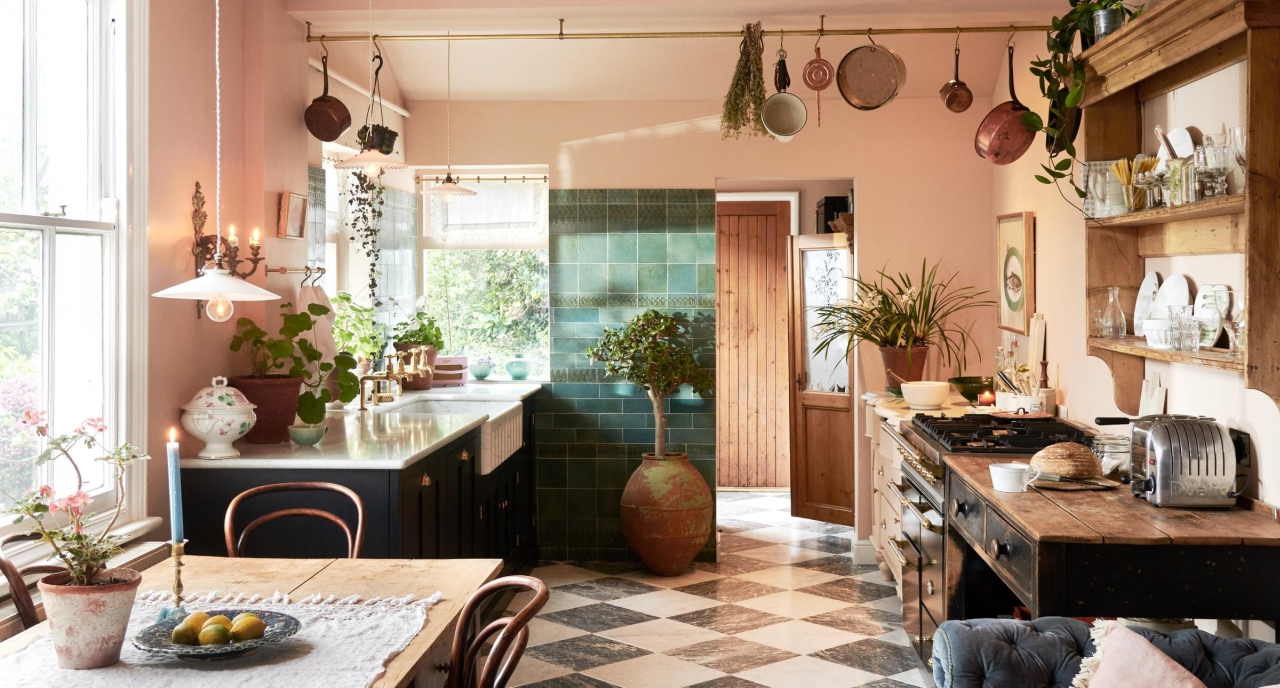 Modern farmhouse exuberance
The Farmhouse kitchen styles focus on including natural and rustic materials, simple design, retro appliances, and evoking a laid-back, country vibe with modern ease. A modern farmhouse kitchen will feature modern elements, rustic accents, and industrial-inspired components.
The kitchen furnishings in this style are made from quality hardwood including cherry, maple, oak, and pine as common choices. It employs a neutral color palette to create a soothing and inviting space. With warm wood accents and copper pieces, you can create an impeccable modern farmhouse kitchen.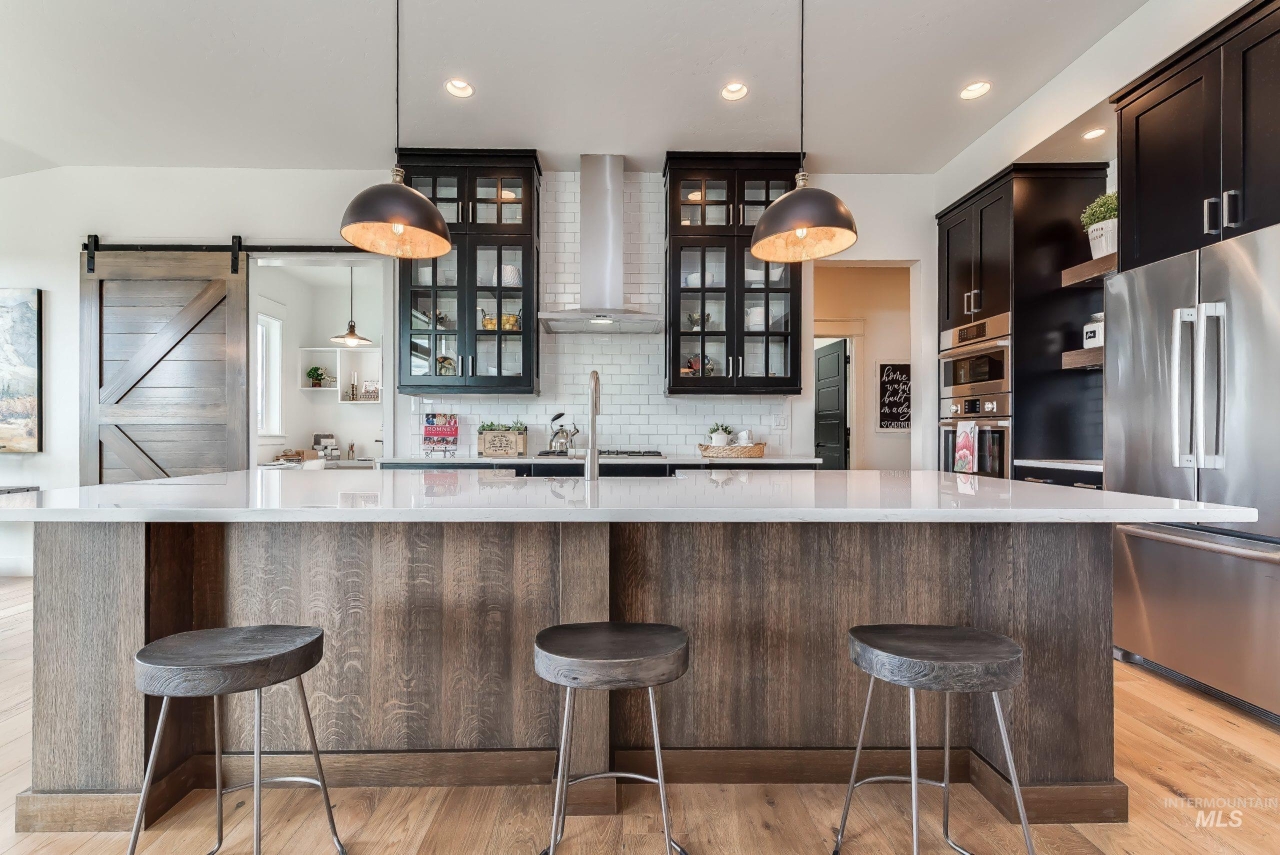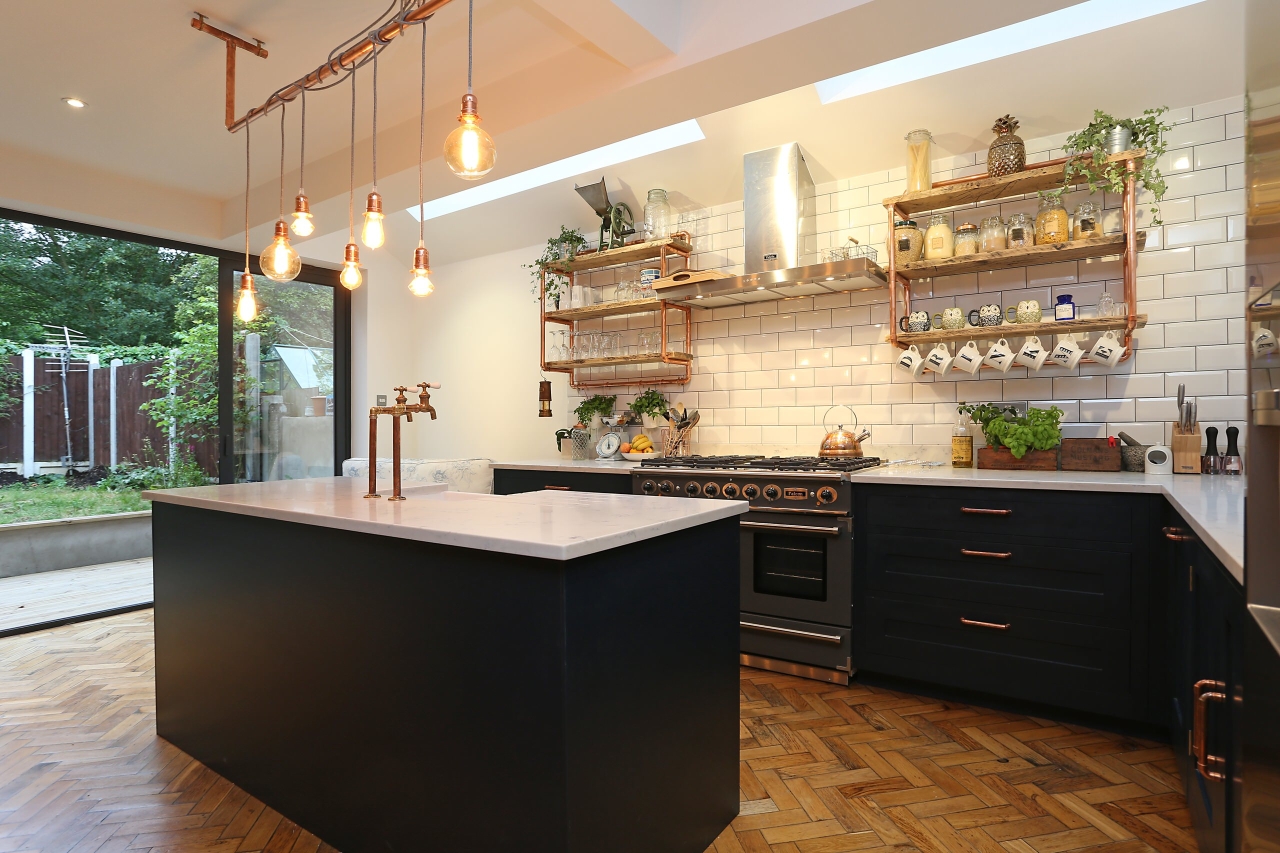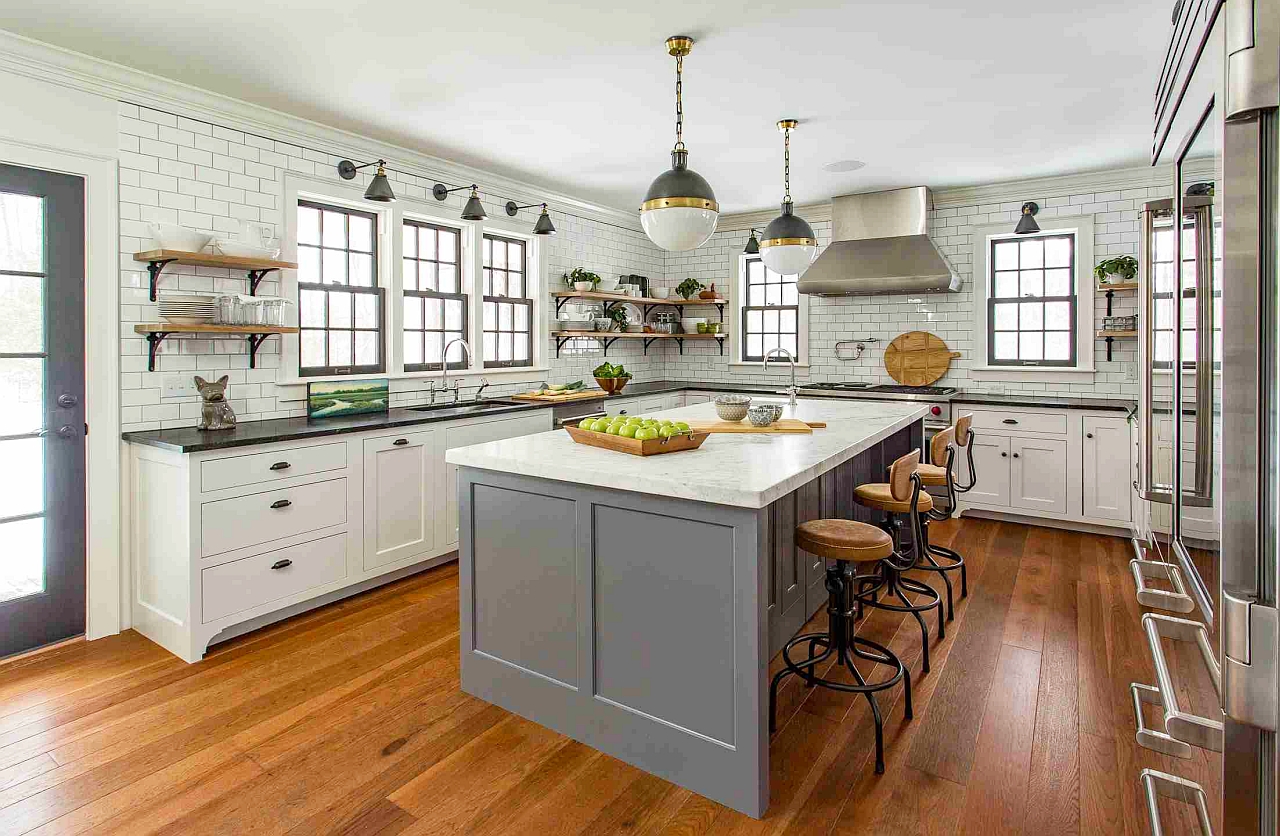 Beautifully rustic
Rustic kitchens are warm and welcoming as they rely heavily on natural materials such as stone and wood for basic structure and furnishing. This vintage style has survived into contemporary times with modern twists and sensible flairs. Open shelving, apron-front sinks, a neutral color scheme, and heavy materials are the key features of this kitchen.
Rustic kitchen design features either mosaic floors or those made from terracotta or weathered wood. Rugged materials are also common in this style with various earthy elements such as rough-hewn wood beams and stone, highly polished finishes, and statement lighting.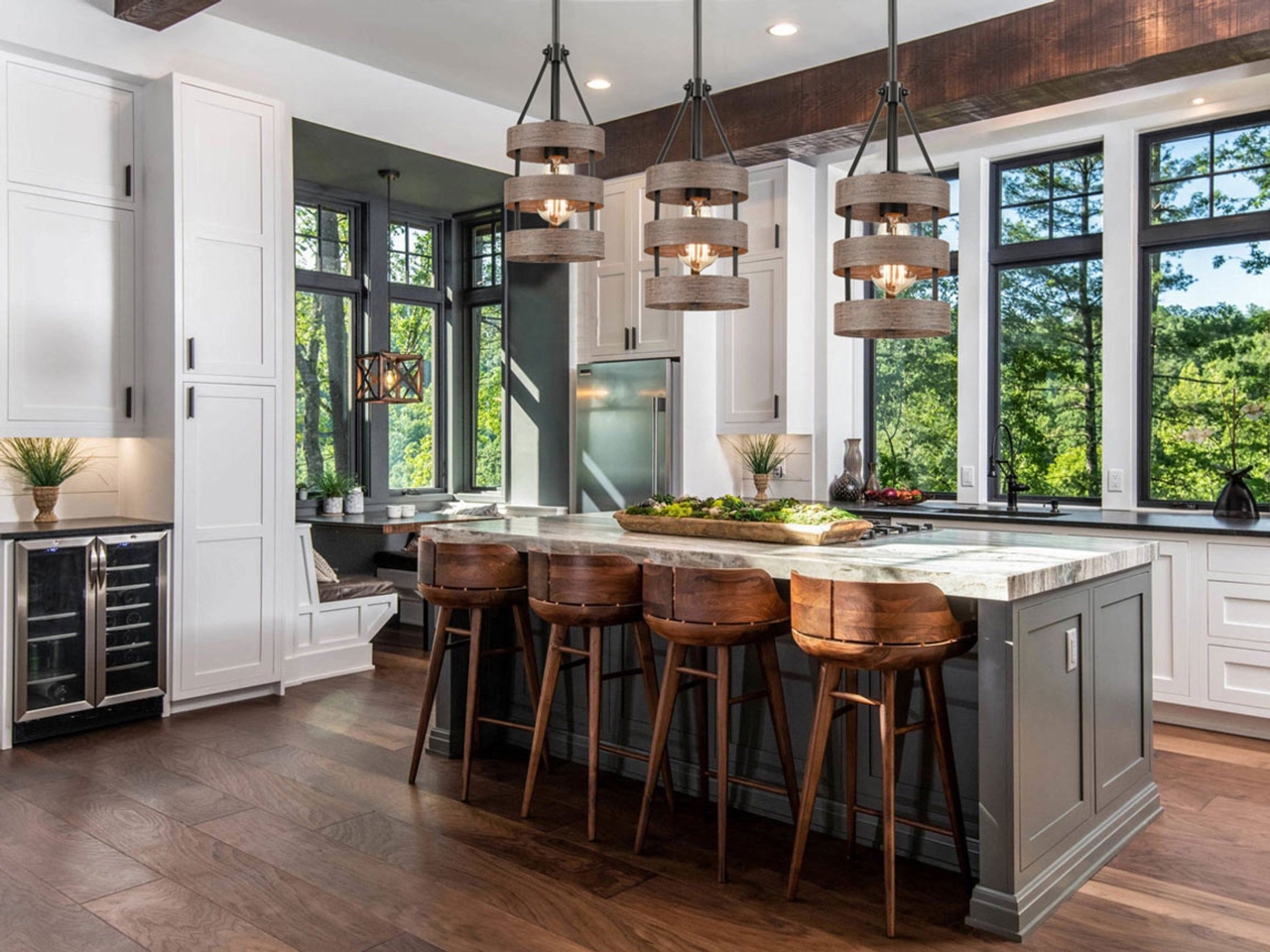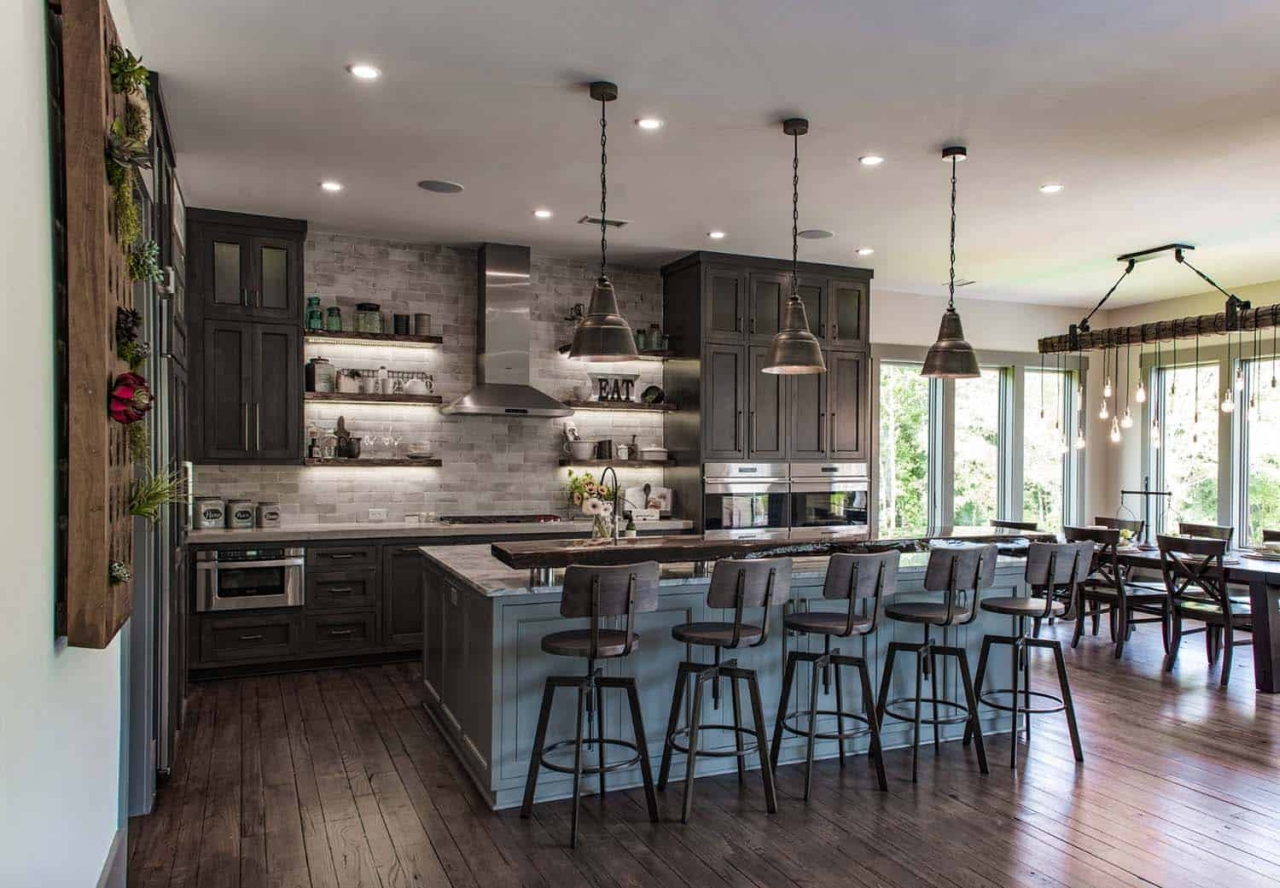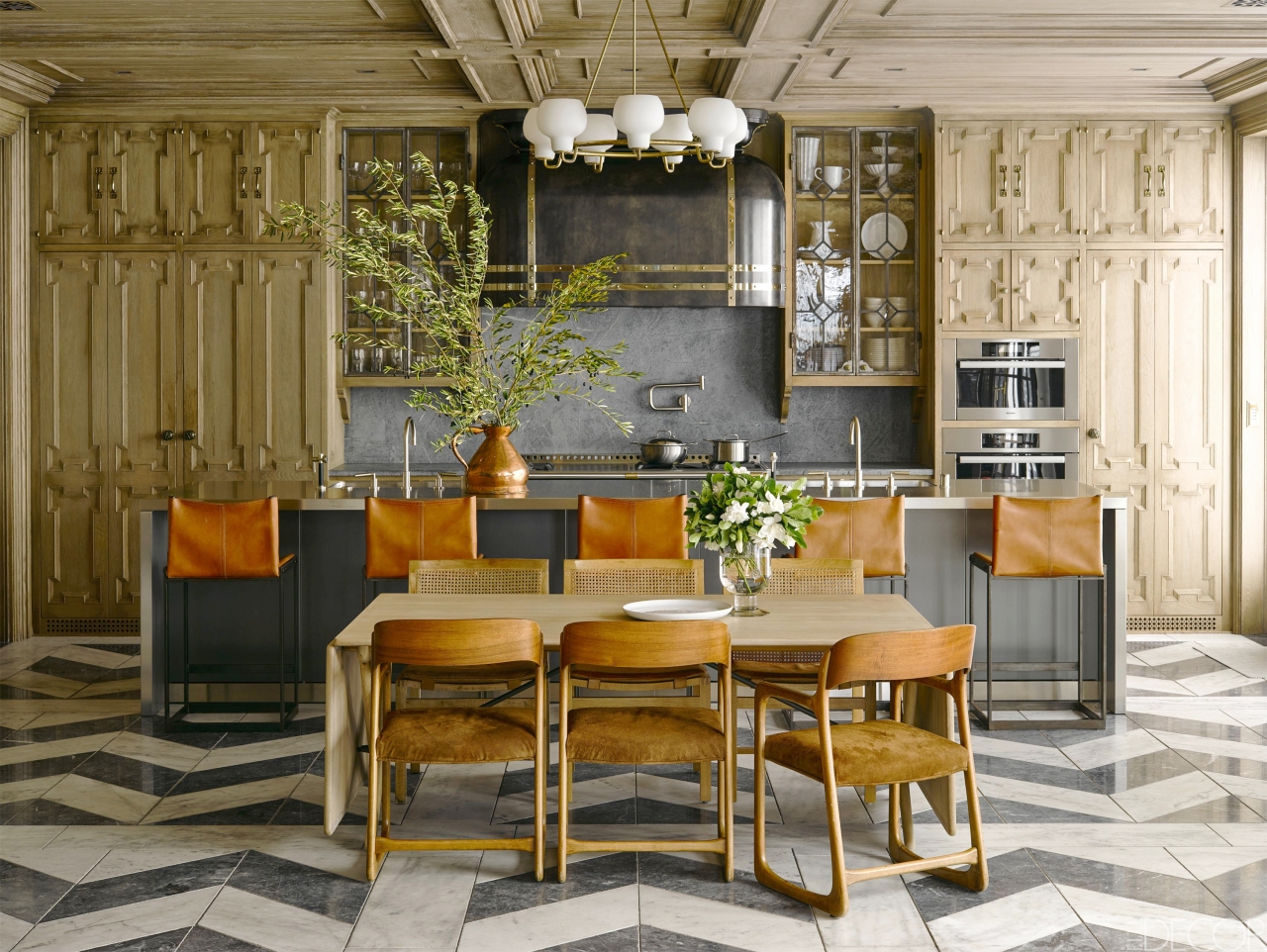 Takeaway
Decorating your kitchen is a fun and rewarding experience. It's a chance to express your unique style and personality. So, consider these seven popular design styles if you plan to remodel your kitchen this year. You're sure to create a stylish and practical space with any of these themes. Remember to choose the one that best suits your taste and needs. More importantly, have fun with it!